Don't Miss Out - ISTE 2023 the Ultimate Guide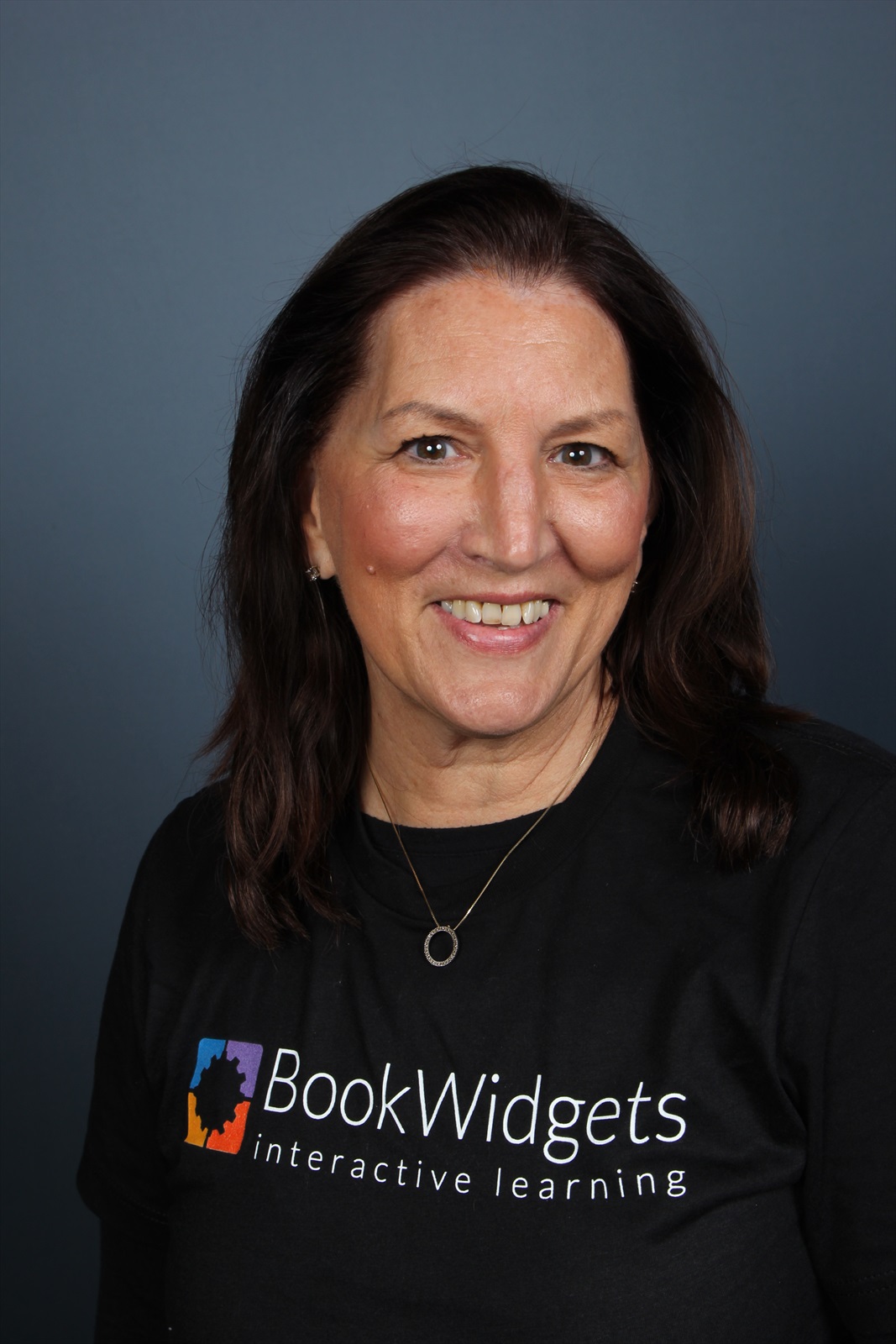 Sheryl Place —
Can you believe, in just a few weeks, school will be ending for many teachers across the globe AND it's time for ISTELive 2023? The International Society for Technology in Education Conference is a must-attend event for anyone interested in the latest trends and innovations in educational technology. We are pleased to announce that members of the BookWidgets team will be in attendance and presenting at ISTELive 2023. Make sure you connect with us.
BookWidgets, a teacher content creation and evaluation tool, simplifies content creation, feedback, and grading processes while enhancing student learning experiences. Its innovative resources empower educators to effortlessly create interactive content and promote personalized learning.
In this post, we will unveil the must-attend sessions, provide the ultimate networking guide, and uncover the treasures of the expo hall.

Must-Attend Sessions: 5 BookWidgets Experiences You Can't Afford to Miss

The BookWidgets team will be participating in Participate & Share Interactive sessions, Explore & Create Playground sessions and Listen & Learn Multi-presentation sessions. Each session will uniquely highlight the role of educational technology in teaching and learning along with a BookWidgets integration. Make sure to join us.
Join the BookWidgets team as we participate in an array of engaging sessions, including the engaging Participate & Share Interactive sessions, the innovative Explore & Create playground sessions, and the enlightening Listen & Learn Multi-presentation sessions. Each session and activities will showcase the invaluable impact of educational technology in the realm of teaching and learning, featuring seamless integrations with BookWidgets. Don't miss this exceptional opportunity to learn and grow with us.
💥As an added bonus,If your school has the Google Workspace Teaching & Learning Upgrade Edition or Google for Education Plus Edition, you can now use the BookWidgets add-on in Google Classroom for free until August 31st. 💥 Find out more in this blog post. 👀
1. The 'Chopped' Playground
Edtech Kitchen: A menu of educational delights to elevate your lessons. Discover ways to ignitate creativity, foster communication, encourage collaboration, stimulate critical thinking, nurture classroom culture, and foster character development. Follow the event online here!
🕐Sunday, June 25, 1:00 p.m. – 1:45 p.m.
📌Location: Playground A (Grand Hall)
2. Understanding Microsoft Teams
The Digital Learning Hub in My classroom and Yours!: Unleash the full potential of Microsoft Teams and explore a world of possibilities. Lesson planning, peer-to-peer communication, classroom websites, video conferencing and so much more – this, in a nutshell, is Microsoft Teams. Learn how to excel at using BookWidgets and Microsoft Teams as a digital hub for learning in your classroom.
👤Kate Baker, Jeff Bradbury and Sheryl Place
🕐Monday, June 26, 10:00 a.m. – 11:00 a.m.
📌Location: 120BC
3. Learning in Disguise
Creation Stations to Jump-Start Teaching and Learning: Complex challenges facing our communities require flexible and unexpected solutions. How might we provide all learners and educators opportunities to grow capacity for creative thinking and expression? Explore game-on-get-after-it strategies designed at our four creative stations, where you can learn, share and create to jump-start teaching and learning.
👤Kate Baker
🕐Monday, June 26, 3:00 p.m. – 5:00 p.m.
📌Location: Playground A (Grand Hall)
4. SCAMPERing into Human Centered Design
Let's explore human-centered design and design-thinking methodologies, like empathy mapping, user-journeys, and SCAMPER, to revolutionize teaching and learning. We'll examine the value of how an iterative process that prioritizes understanding students, challenging assumptions, and redefining problems can lead to joyful outcomes in the classroom and beyond. We will discuss how to craft both high and low tech educational experiences that rekindle the joy in teaching and learning, fostering an environment where students and teachers thrive.
🕐Monday, June 26, 3:00 p.m. – 5:00 p.m
📌Location: Playground A (Grand Hall)
5. From Boredom to Brilliance
Join us as we explore how to streamline non-teaching activities, such as grading and assessment, reduce educator stress and increase focus on what matters - student engagement. Discover innovative approaches to using BookWidgets to simplify grading and feedback, support student learning, create engaging content and create more time for self-care.
🕐Monday, June 26, 3:00 p.m. – 5:00 p.m
📌Location: Playground A (Grand Hall)
6. Educator Voices Lightning Talk
Lightning talks feature inspiring presentations (8 mins) that explore innovation in education. Educators share transformative practices and the impact for students, teaching, and the overall learning experience. Kate will share Reimagining Education: Human-Centered Design for Joyful Teaching & Learning: By harnessing the power of design thinking, educators can create engaging and fulfilling, high and low tech educational experiences that bring the joy back to teaching and learning. In this lighting talk, we will delve into the power of human-centered design and design-thinking methodologies, including empathy mapping, user-journey exploration, and SCAMPER, to transform teaching and learning experiences. We will take a look at how applying an iterative process that prioritizes understanding students, challenging assumptions, and redefining problems can lead to joyful and sustainable solutions in the classroom and beyond.
👤Kate Baker
🕐Tuesday, June 27, 2:00 p.m. – 3:30 p.m.
📌Location: Hall A

The Ultimate Networking Guide: 11 Unforgettable Connections to Make at ISTE 2023
Here are our top picks for ISTELive connections, presenters and experts:
Discover their expertise and why connecting with them at the conference is a must. Prepare to be inspired by the extraordinary lineup of experts and presenters at ISTELive 2023. Among our top picks are: educational strategist, Google guru, Alice Keeler; digital learning strategist, educational broadcaster, and public speaker, Jeff Bradbury,; educational consultant and Apple Distinguished Educator, Dr. Monica Burns; Google Certified Innovator, author and blogger, Matt Miller; ISTE certified educator, world language teacher, and consultant, Rachelle Dené Poth, to highlight just a few. With their vast knowledge and unparalleled expertise, these luminaries are set to ignite your passion for educational technology. Engage with them, learn from their wisdom, and unlock a wealth of transformative ideas at ISTE 2023.

1. Alice Keeler
Alice Keeler, Teacher Tech, a renowned educator, Google Developer Expert, and author, is passionate about integrating technology to transform teaching and learning. Connecting with Alice at ISTELive 2023 will provide you with valuable insights on using Google Classroom, innovative instructional strategies, thinking outside the box, and leveraging the power of educational technology. Alice is also the founder of Coffee Edu, make sure you search for this awesome unconference still meetup, 7 am on Tuesday June 27 using the hashtag #CoffeeEdu, to find the local meet up time and location. You can find Alice presenting at the Google Teaching Theater.
2. Jeff Bradbury
Jeff Bradbury, Teacher Cast, an edtech coach, digital learning strategist, and podcaster, Jeff is passionate about helping educators use technology effectively. Engaging with Jeff at ISTELive 2023 will provide you with insights on podcasting in education, leveraging video creation, and empowering student voice through multimedia. Don't miss his interactive sessions on "Understanding Microsoft Teams: The Digital Learning Hub in My classroom and Yours!" and "Today's Content Creation for Tomorrow's Influencers".
3. Matt Miller
Matt Miller, a dynamic speaker and author of "Ditch That Textbook," is an advocate for practical, student-centered learning experiences. Engage with Matt at ISTELive 2023 to learn about creative ways to leverage digital tools, foster student creativity, and promote authentic learning one lesson at a time. Be sure to check out his sessions on "5 Ways To Design an Effective Technology Rich and Inclusive Learning Environment" and "Embracing Artificial Intelligence and Chat GPT in Education".
4. Dr. Monica Burns
Monica Burns, Class TechTips, an edtech and curriculum consultant, focuses on effective technology integration and instructional design. Connecting with Monica at ISTELive 2023 will give you insights into leveraging educational apps, meaningful formative assessment strategies, and inclusive classroom practices. Don't miss her sessions on "9 Social-Media Inspired Project Ideas for Any Subject" and 10 Must-Try Formative Assessment Strategies: Check for Understanding With Digital Tools".
5. Rachelle Dené Poth
Rachelle Dené Poth, award winning teacher, author, lawyer, consultant and podcaster, is dedicated to empowering educators to create engaging and student-centered learning environments. Connect with Rachelle at ISTELive 2023 to explore topics such as infusing augmented reality and artificial intelligence into project-based learning, digital citizenship, and promoting global connections in the classroom. Rachelle currently has 5 scheduled sessions. Our suggestions are: "Immerse Students in Learning with AR/VR/XR and AI!" and "Chart a New Course: Teaching Essential Skills for Tomorrow's World".
Check out the complete ISTE 2023 program guide with links to all the suggested presenters and sessions. ISTELive 2023 is a prime opportunity to connect with influential educators and experts in the edtech community. By engaging with educators at ISTE, you'll gain invaluable insights, practical strategies, and inspiration to enhance your teaching practice and leverage the power of educational technology. Don't miss the chance to connect and learn from these extraordinary individuals at ISTELive 2023.
More Connections! 👇
While we have invited you to connect with some remarkable educators who are making waves in the world of educational technology. Here are some others we encourage you to seek out at ISTE. These incredibly talented educators bring unique perspectives, innovative ideas, and a passion for transformative teaching and learning to the profession.. Engage with them, learn from their experiences, and forge connections that will inspire and empower you on your own educational journey. Connect with these exceptional individuals at ISTE and unlock a world of untapped possibilities! You can search for their sessions in the ISTE program guide.
6. Jacqueline (Jacquie) Gardy
Jacquie Gardy is a passionate educator, content development manager and technology integration specialist, dedicated to empowering teachers with effective strategies for integrating technology in the classroom. With her expertise in educational technology and professional development for the U.S. Department of State, she equips educators with the tools they need to create dynamic and meaningful, inclusive learning experiences for students.
7. Stephanie Howell
Stephanie Howell an instructional technology coach and Orton Gillingham trained educator who currentlt focuses on vocabulary, writing, and comprehension when it comes to literacy with middle schoolers has been recently recognized as an ISTE 20 TO WATCH. Stephanie is a dynamic educator and literacy specialist, committed to promoting literacy and a love for reading among students. With her knowledge in literacy instruction and innovative teaching approaches, she helps educators create supportive learning environments that nurture literacy skills and empower students as lifelong learners. She is one of the founding members of Global GEG (Google Educator Group). Stephanie is a key player when it comes to the embedding and the implementation of edtech tools across her schools and organizations.
8. Kristen Magyar
Kristen Magyar, an enthusiastic educator and curriculum specialist, is known for her expertise in project-based learning, inquiry-based instruction, and STEM education. Not only in the classroom, but also with NYSCATE (The New York State Association for Computers and Technologies in Education), she inspires teachers to cultivate critical thinking, creativity, and collaboration in the classroom, preparing students for the future. Check out her daily #MagyarsMagicalTechTips on both Instagram and Twitter.

9. Dan Ryder
Dan Ryder is an innovative educator, speaker, and author known for his expertise in creativity, project-based learning, and improvisation in the classroom. He inspires educators to think outside the box and embrace the power of creativity to enhance student engagement and learning. His practice primarily guides learners through human-centered design challenges and fosters their capacities for design thinking. He is Co-Founder and Education Director of the SUCCESS & INNOVATION CENTER at MT BLUE CAMPUS, an empathy-fueled makerspace + mentoring space for all students and faculty in rural Maine.
10. Victoria Thompson
Victoria Thompson is a Customer Success Account Manager (CSAM) at Microsoft Education, an instructional designer for EduSpark, and an ISTE Community Leader. She has recently been recognized as one of the ISTE 20 to Watch. Victoria has a passion for leveraging technology to enhance student learning, focusing on STEM integration in schools, K-12 mathematics instruction with research on decolonizing mathematics curriculum for teachers and learners, creating inclusive math environments, and using technology to bridge equity gaps in education. Her expertise lies in integrating technology seamlessly into the classroom, empowering students to become active participants in their own learning journey. She believes that technology can foster creativity, collaboration, and critical thinking skills among students, preparing them for the challenges of the 21st century. As Victoria continues to make a difference in the lives of students and educators, she remains a source of inspiration for those seeking to transform education through the power of technology.
11. Kim Zajac
Kim Zajac is a dedicated educator, co-founder of EdCamp Southeastern Massachusetts and instructional coach with a keen interest in fostering student-centered learning environments. With her expertise in instructional strategies and technology integration, she empowers teachers to create engaging and personalized learning experiences for their students. Kim specializes in creating programs and learning strategies to support families and students with a wide range of disabilities including the areas of communication, movement, cognition, verbal and non-verbal learning, executive function, social competence, and social-emotional regulation. She is passionate about establishing equitable access and opportunity for ALL students and supports innovative integration of educational technology as a tool in learning as well as in specialized service delivery.

Expo Hall Extravaganza: 10 Companies You Absolutely Must Visit
Come explore the world of educational technology in the ISTE exhibit hall. We shine a spotlight on five innovative companies that teachers should visit at ISTELive 2022: Book Creator, Canva for Education, Genially, Samsung Education and Wakelet. Each offers unique tools and resources to revolutionize teaching and learning experiences. Join us as we explore these companies' offerings, discover their impact on classrooms worldwide, and uncover the possibilities they hold for transforming education.
1. Google for Education

While not on the exhibit floor, check out the Google for Education Spotlight on Solutions in room 108 and the Extra Credit Sessions across from the convention center at the Marriot, accessible via skybridge from the Convention Center Grand Hall. Finally check out the Teaching Theater sessions at the convention center in room 202B. For schools using BookWidgets within Google Classroom, if your school has the Google Workspace Teaching & Learning Upgrade Edition or Google for Education Plus Edition, you can now use the BookWidgets add-on in Google Classroom for free until August 31st. Make sure to watch this webinar to get started with the BookWidgets add-on in Google Classroom. New to BookWidgets and still figuring out the added value for your students? This blog post will get you inspired! Every teacher can find the add-on in Google Classroom and start using it immediately.
2. Book Creator

Book Creator offers a powerful easy-to-use digital storytelling tool for educators and students. With Book Creator, teachers can empower their students to create and publish their own interactive ebooks, enhancing their creativity and communication skills. The platform provides a user-friendly interface, a wide range of multimedia elements, and the ability to collaborate and share projects. At ISTE 2023, teachers should visit Book Creator at Booth 3036 to discover how this tool can transform traditional book reports, writing assignments, and project presentations into engaging and dynamic multimedia experiences. Access even more resources including an ISTE web page and ISTE conference notebook which can be remixed into your Book Creator library. Check out their latest integration with Wakelet. BookWidgets activities can be seamlessly integrated into Book Creator Books.
3. Canva for Education

Canva is an all-in-one visual communication platform. With its intuitive and user-friendly platform, Canva empowers teachers and students to create stunning visuals, presentations, infographics, and more, even without prior design experience. It's 100% free for K-12 districts, schools, teachers, and students. Facilitate engaging learning in the classroom and empower your students with the skills of tomorrow. Canva makes it easy to create, collaborate, and communicate visually in the classroom and beyond. It's 100% free for K12 districts, teachers and their students. At ISTE 2023, educators should make it a point to visit Canva's Booth 332 to discover the endless possibilities of this versatile tool in enhancing classroom materials, engaging students, and fostering creativity. With the integrations of Book Creator+Canva and Wakelet+Canva, learning has never been more fun. Stop by their booth and check out the free online AI image generator. Don't miss the opportunity to explore the world of visual design with Canva and unleash your creativity at ISTE 2023! Spice up your BookWidgets activities with amazing Canva graphics.
4. Genially

Genially is an innovative company that provides a platform for creating interactive and visually stunning presentations and infographics. Genially's aim is clear; they want everyone to be able to communicate effectively and keep their audience on its toes while reaching a whole new level and creating content they didn't know they were capable of making. With Genially, teachers can design visually captivating and interactive content to enhance classroom presentations, engage students, and facilitate understanding of complex topics. The platform offers a variety of templates, multimedia integration, and interactive elements such as quizzes and games. Educators attending ISTE 2023 should explore Genially's Booth 1212 to learn how this tool can revitalize classroom presentations and foster active participation and comprehension among students. BookWidgets and Genially are the perfect content creation tools. Use Genially to add some excitement to your BookWidgets lessons.
5. Samsung Education

Samsung Education and the Samsung Education Coaching Team will be at ISTE! They will present ongoing sessions at the ISTE Teaching Theater at Samsung's Booth 1912. Scheduled from 10 AM - 5 PM (Monday & Tuesday) and 10 AM - 2:00 PM (Wednesday),the Education Coaches will lead 20 or 45-minute interactive and engaging sessions on their varying interactive panels. Topics include wellness, digital citizenship, inquiry, and computational thinking." There is also an area for additional 1-on-1 focus time to experience the boards and chat with the team. Director of Education Technology, Dr. Micah Shippee, will also be in attendance. Samsung Education is committed to transforming learning environments through innovative technology, offering tools like interactive displays, tablets, and virtual reality solutions designed specifically for educational settings.
6. Wakelet

Wakelet is a versatile content curation platform that allows teachers and students to organize, save, and share digital content in a visually appealing and organized manner. It supports independent learning, group based learning, creativity, critical thinking, collaboration, communication and digital citizenship. Educators and students across the world are using Wakelet to organize, create and share resources, lesson plans and assignments, presentations, newsletters, online portfolios, journals, collaborative research projects and much more! It serves as a digital portfolio, collaborative workspace, and information gathering tool. Teachers can use Wakelet to curate and share resources, create interactive lessons, and promote student collaboration. At ISTE 2023, teachers should visit Wakelet at Booth 1120 to discover how this tool can streamline content organization, foster collaboration, and create a personalized and meaningful learning experience for their students. BookWidgets activities can be seamlessly integrated into Wakelet's curation platform.
These companies, Book Creator, Canva, Genially, Samsung Education and Wakelet, offer innovative solutions that can empower teachers and students to create engaging, interactive, and personalized learning experiences.Visit their booths, speak with the experts and you gain insights into how these tools can transform your teaching practices, enhance student creativity and collaboration, and facilitate a more immersive and dynamic classroom environment.
While you may already be familiar with Book Creator, Canva, Genially, Samsung Education and Wakelet, what about these companies? Here are a few more suggestions to inspire you:
7. Activefloor

ActiveFloor is an innovative company that combines interactive technology with physical activity, providing schools with interactive floors that engage students in active learning experiences. Focusing on interactive learning through play and movement, ActiveFloor brings physical activity into everyday life and introduces learning through movement in your teaching. ActiveFloor helps to further social skills, improve teamwork, form a creative learning environment, and it is a lot of fun. Visit them at Booth 1629.
8. AI Code Academy

AI Code Academy offers comprehensive and accessible educational programs focused on artificial intelligence (AI) and coding. Their curriculum, with over 30 different coding programs reaching 10,000+ students, equips them with the skills and knowledge needed to understand AI concepts, develop coding proficiency, and explore the potential of AI in various fields. Check out their related session: "AI: A World Full of Data". You can find them at Booth 567.
9. ClassVR

ClassVR is a leading company in virtual reality (VR) solutions for education. Their all-in-one virtual reality solution provides everything you need to ​easily implement virtual reality into your classroom. Their VR headsets and content platform enable students to explore immersive virtual environments, fostering engagement and deep understanding across various subjects. With ClassVR, educators can enhance lessons, spark curiosity, and provide students with unforgettable learning experiences. ClassVR is located at Booth 2540. Check out their related session: "The Secondary Library: More than Books".
10. zSpace

zSpace provides an immersive augmented reality (AR) and virtual reality (VR) learning platform that enables students to explore lifelike 3D simulations across various subjects, providing innovative hands-on, experiential learning to improve achievement in science, math, and career and technical education credentialing Their interactive solutions allow students to manipulate virtual objects, conduct experiments, and engage in hands-on learning experiences, bridging the gap between the physical and virtual worlds to enhance understanding and critical thinking skills. Take a tour at Booth 2850.
The above referenced list is not an endorsement of any company, person or product, but rather a personal compilation of recommendations for ISTELive 2023.
Wrap up
Wow!😯 That was an incredible list of sessions, people and companies to explore at ISTE 2023! The conference promises to be a hub of innovation and inspiration for educators from around the world. As you gear up for this exciting event, I'm sure you're already feeling the anticipation building, just like we are! 😊
Finally, make sure you set aside time to check out the NEW ISTE Discovery Museum. The museum is a multi-venue space where you can create and view works of art representing learning experiences that have transformed teaching and learning. This immersive exhibit will be a great addition to your ISTE experience.
To ensure you make the most of your time at ISTE 2023, here are some useful links to help you prepare:
What are you most looking forward to at ISTELive 2023? Connect with the BookWidgets team and let us know. Share your top picks on Twitter @ibookwidgets or join our Facebook community and share your ISTE experiences. #NotAtISTE? Don't worry, we will keep you updated during the event. My hope is that you found innovation, inspiration, and imagination with these suggestions. Continue to be awesome. 🎉
Let's Learn Together! 👩🏻‍🏫