What to visit at Bett 2023? 18 Stands to get a boost of inspiration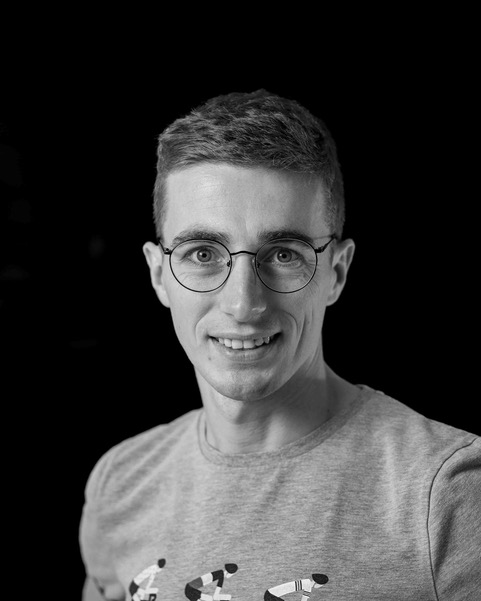 Dimitri Bongers —
In a few weeks, it's time for Bett, the British Educational Training and Technology Show, in London. Bett is a must-attend event for anyone interested in the latest trends and innovations in educational technology. Over 30 000 attendees will come to explore the 600+ exhibiting innovative EdTech companies.
In this post, I'll share with you my top picks for the must-visit booths at the Bett show. The list includes both established names and lesser-known gems. I believe these exhibitors have something unique to offer, and I can't wait to see what they have in store for us.
We are thrilled to announce that BookWidgets will be among the exhibitors at Bett 2023. If you're visiting Bett, make sure to come and say hi 👋 at our Booth (Stand NB52) and get a few unique BookWidgets goodies.
So here's my selection of the 18 booths you should visit at Bett (in alphabetical order):

📍 Booth NB52
❓ What? Content creation and evaluation tool for teachers
👩‍🏫 For who? Teachers from all different educational levels and subjects
👀 Why should you visit? Discover how you can create interactive activities within minutes, get some goodies, and say hi to Lucie and Dimitri (authors of this blog)
With BookWidgets, teachers can create over 40 interactive exercises and auto-graded assignments with over 35 different question types.
Teachers can easily integrate BookWidgets inside LMS'es like Google Classroom, MS Teams, itslearning, Moodle, and more. These integrations enable teachers to follow student progress in real-time while working on a BookWidgets assignment. This way, teachers can quickly guide their students in the right direction when they need help.
BookWidgets is being used by teachers worldwide for both summative and formative evaluation. The grading dashboard allows teachers to review student work efficiently and easily give comprehensive feedback.
At our booth, we'll present the basics about BookWidgets, some ready-made lesson ideas, new features like the Video Quiz activity and the Word import feature, and we'll answer all your questions.

📍 Booth SF41
❓ What? Suite of educational tools and services developed by Google for schools and educational institutions
👩‍🏫 For who? All teachers, school principals, IT administrators
👀 Why should you visit? Opportunity to learn about Google's educational tools and services, including some new features
Whether you're looking for quick tips to transform teaching and learning, energizing conversations about the future of education or demo the latest Google for Education products, there's something for everyone at Google's booth. They will have non-stop sessions covering key themes like accessibility, adaptive learning, privacy & security, and sustainability by our community, partners, thought leaders, and Googlers. Follow along on Google for Education's Keyword Blog, Twitter, and Facebook accounts to learn about all of the new features they're building for the 170 million using Google Workspace for Education and the 50M using Chromebooks.
🤩 Tip! Teachers will be able to demo the Bookwidget's add-on in Google Classroom. Make sure to join Lucie's presentation at the Google Teaching Theatre on Friday 31st, from 11:35 - 11:50! You will learn all about creating complete feedback loops within Google Classroom with the BookWidgets add-on.

📍 Booth NJ62
❓ What? Interactive displays and accompanying software
👩‍🏫 For who? All teachers, school principals, IT administrators
👀 Why should you visit? It's a great chance to try out their hardware and accompanying software
i3-Technologies engineers interactive solutions to empower teachers to achieve more. Its range of interactive displays, together with simple yet powerful software and accessories, give educators the flexibility to design their (intelligent) workspace or classroom in a way that works best for them, their team, and their organization or school.
Vanerum Group launched i3-Technologies in 2013, creating and manufacturing interactive touch displays and boards with a wide range of accessories. They are still a family-run company that prioritizes putting its users first and for the long term. Their mission is to make technology easy to use, integrate, and accessible to everyone.
What makes i3-technologies exciting is the combination of hardware (the digital boards) and software (i3LEARNHUB, a content creation platform), which work seamlessly together and provide teachers with a total solution.
🤩 Tip! Meet Lucie at the i3-technologies booth to literally ask her anything! She will be there on Thursday 30th, at 13.30.

📍 Booth SG41
❓ What? Google for Education Professional Development Partner
👩‍🏫 For who ? Teachers working with Google for Education across the globe
👀 Why should you visit? Discover Canopy's training program and get a copy of their latest education magazine
Canopy is a leading Google for Education professional development partner. Their mission is to empower educators to use technology effectively in the classroom to enhance student learning outcomes. Canopy offers a range of services to help teachers develop their skills and stay up-to-date with the latest trends in educational technology.
Canopy is based in the United Kingdom but supports schools across the globe. Their upcoming training sessions include Google Certified Educator Level 1 & 2, Google Trainer Bootcamps, and sessions about Practice sets. They also organize training sessions tailored to your school.
Last year at Bett, Canopy launched its own magazine. I can't wait to get a copy of its latest edition. Previous editions can be downloaded here.

📍 Booth SK21
❓ What? Online graphic design platform
👩‍🏫 For who? Any creative teacher who enjoys creating their own visual content
👀 Why should you visit? Canva is well-established in education. By visiting their booth, you will undoubtedly get inspiration for your next lessons or assignments.
Canva allows teachers to create a wide range of visual content, such as posters, banners, presentations, graphics, diagrams, and more. It offers an easy-to-use interface and provides access to a large collection of design templates, images, fonts, and other elements that can be used to create professional-looking designs without requiring advanced design skills.
At the Canva booth, teachers will be able to explore the platform's vast collection of design assets and templates, get inspiration for their teaching materials, and receive guidance on making their designs more visually appealing and effective. Additionally, teachers can network with other educators and Canva representatives to exchange ideas and receive feedback on their designs.
💡 Good to know: Canva for education is free. More information can be found here.
🤩 Tip! Check out these 25 Free and creative Canva templates for teachers!

📍Booth NK41
❓What? VR supplier
👩‍🏫 For who? All teachers, school principals, IT administrators interested in VR
👀 Why should you visit? VR is more than just hype. ClassVR offers a complete solution
Virtual Reality (VR) is on the rise, both in education and the corporate world. For teachers looking to get started with VR, it's probably hard to choose among the many providers, but ClassVR seems promising. ClassVR provides teachers with real-time controls to create, plan, save, and deliver VR in lessons.
In addition to hardware (the VR headset) and content (1000s of curriculum-aligned resources, custom lesson plans, ready-made ideas, and worksheets), they also offer management tools for teachers to track students. This way, the teacher maintains an overview and prevents students from getting lost in a virtual environment.

📍 Booth SM51
❓ What? Platform that simplifies the exchange of educational materials between teachers, students, and IT admins
👩‍🏫 For who? All teachers, school principals, IT administrators
👀 Why should you visit? Cloudwise's COOL platform can make teachers' and students' lives easier and can be a big timesaver
Managing applications and devices, logging in easily, and keeping an overview are the three core concepts of Cloudwise's COOL platform. Everything is about ease of use, both for the student and certainly also for the teacher. With a simple click of the mouse, the teacher can open a specific tab for all his students or block students' browsing options.
Additional benefits of the COOL platform include easy login methods for young learners (making it much easier and faster for them to access the learning materials) and the ability to take online tests and exams in a secure environment with COOL Check and a watch-along feature. The latter is very useful when using BookWidgets as an assessment tool. In a few clicks, the teacher sets up the exam (using the widget link) and then he is 100% sure that the students cannot open any other sites or applications during the exam… a handy tool in times of ChatGPT and other applications.

📍Booth NB52
❓ What? Packages for teaching children programming with Scratch and Minecraft Education
👩‍🏫 For who? All teachers, school principals, IT administrators interested in implementing coding in the classroom
👀 Why should you visit? Introducing coding to the classroom is important to prepare students for the future job market and equip them with problem-solving and critical thinking skills
CodeCosmos' mission is to enhance children's digital skills by teaching them computational thinking, an essential skill in today's digitizing society. The platform offers two teaching packages - one on Scratch and another on Minecraft Education Edition - with a solid didactic structure that has been tested thoroughly by experienced teachers.
The lessons are designed to guide students with clear slides, compelling videos, and logical instructions to help them grasp essential programming concepts and learn how to think computationally quickly. As a teacher, you will also receive a crystal-clear manual that guides you through the lessons' preparation, implementation, and evaluation. For teachers who want to encourage students to learn to code, CodeCosmos is an excellent resource that provides a fantastic programming experience for children between the ages of 10 and 14.
🤩 Tip! Check out this blog post with even more apps to get your students started with coding.

📍 Booth ND60
❓ What? Professional Development Provider
👩‍🏫 For who? All teachers, school principals, IT administrators
👀 Why should you visit?
Didactech provides online professional development on various topics, including digital tools, multimedia learning, gamification, virtual reality, augmented reality, artificial intelligence, computational thinking, media literacy, and information literacy. These training sessions are designed to help teachers enhance their teaching skills and incorporate technology into their lessons more engagingly and effectively.
For teachers, Didactech's hands-on training sessions are a great chance to discover various online tools and platforms to improve their lessons and make them more interactive. Moreover, what is quite unique about Didactech is that they also have a wide offer for teachers who want to go a step further and aspire to become pedagogical IT admin in their school.

📍 Booth NB52
❓ What? Moodle implementation partner
👩‍🏫 For who? IT admins and school principals (interested in) using Moodle
👀 Why should you visit?
Moodle is a free and open-source learning management system (LMS) that allows educators to create online courses, manage assignments and assessments, and communicate with students. It was created in 2002 and has since become a popular platform for distance education, blended learning, and e-learning in schools, universities, and corporate training environments. Moodle is highly customizable and can be adapted to meet the needs of various educational settings and learning objectives.
Eummena is a Premium Moodle partner that can help your school to implement Moodle and customize it to your needs. They have extensive expertise in providing a modern look and feel, making your Moodle courses even more engaging.
🤩 Tip! You can integrate BookWidgets exercises right inside Moodle. Check out this blog post to learn how to do this!

📍 Booth NB52
❓ What? App that helps non-native English speakers to improve their pronunciation
👩‍🏫 For who? ESL teachers and learners
👀 Why should you visit? Flowchase is one of those "lesser-known gems" to discover at Bett. There are not many language learning apps that focus on pronunciation, so make sure to check out Flowchase.
Flowchase assists higher education institutions in establishing themselves as inclusive educational providers for non-native English speakers. Utilizing voice technology, their mobile app and textbook allows Tesol/TEFL teachers to customize teaching English pronunciation and oral communication skills to their students. Flowchase's goal is to enable international students to speak confidently, thereby breaking down language barriers that may impede them from pursuing their degree in an English-speaking university, and equipping future graduates with the communication skills necessary for success in the global job market.

📍 Booth NB52
❓ What? Digital coach that helps runners of all levels to progress easily
👩‍🏫 For who? PE teachers
👀 Why should you visit? Formyfit is one of the few digital tools for PE teachers, being used by an increasing number of students and teachers
According to a study conducted by the WHO, a large proportion of adolescents worldwide are insufficiently physically active, thereby jeopardizing their present and future well-being. The Formyfit founders want to do something about that, launching a "for schools" program.
Formyfit offers a module that includes 8 Eurofit tests that assess students' physical condition across five pillars of fitness: flexibility, strength, speed, coordination, and endurance. The application allows students to have a score from 0 to 100 on the different tests and to see their evolution over time. They can also compare results with other students of the same age and gender, and work on their endurance at home by following an individualized plan. For PE teachers, an intuitive dashboard allows them to follow the evolution of students between their 12 and 18 years, organize interclass challenges to motivate students, contact students through a notification system, and provide remediation for struggling students.

📍 Booth NC51
❓ What? Augmented reality tool with an extensive library
👩‍🏫 For who? All teachers
👀 Why should you visit? Foxar's AR models will undoubtedly make your lessons more visual and interactive.
Are you teaching about volcanos, chemical reactions, musical instruments, the planetary system, or Stonehenge? The augmented reality (AR) tool Foxar allows teachers and students to visualize 3D models of these topics (and many more) in the classroom! Foxar has a library with 100+ models in 14 categories: *Architecture, Art, Astronomy, Chemistry, Geography, History, Mathematics, Music, Physical and mathematical objects, Physics, Engineering Sciences, Earth sciences, Life sciences, and Technology*… so they offer some useful AR models for almost any teacher.
What makes Foxar so approachable is that you don't need special hardware (such as a VR headset) to view the 3D models: a simple smartphone (or tablet) will do. Foxar has a free Android and iOS app. A web-version is available in Beta.
🤩 Tip! Foxar's models in the web version can be embedded in BookWidgets! Check out this Split Worksheet example.

📍 Booth HG42 and Sunborn Yacht
❓ What? Learning Management System (LMS)
👩‍🏫 For who? School principals, IT administrators
👀 Why should you visit? itslearning has been around for many years. In addition to its booth at Bett, itslearning organizes its own innovation summit.
itslearning is a cloud-based learning management system (LMS) that is designed to support and enhance learning in educational institutions. With itslearning, teachers can create, share, and organize learning materials, track student progress, and communicate with students and parents. itslearning also offers integrations with various educational tools and resources, such as BookWidgets, MS Teams, and Turnitin.
In addition to its booth at Bett, itslearning organizes its own innovation summit at a unique location: a yacht docked near the entrance of Bett 🛳 Click here for more information.
🤩 Tip! As BookWidgets fits right into itslearning, you might want to check out this video tutorial to learn how you can share your BookWidgets activities with students in itslearning.

📍 Booth SJ21
❓ What? Suite of educational tools and services developed by Microsoft for schools and educational institutions
👩‍🏫 For who? All teachers, school principals, IT administrators
👀 Why should you visit?
At the Microsoft for Education booth, you'll learn about the latest tools and features, including Microsoft's recent developments in artificial intelligence. These AI-powered features, such as immersive reader, presenter coach, and live captions, can help you create more inclusive learning experiences that cater to the diverse needs of your students.
In addition to AI, Microsoft for Education offers a range of other tools and resources, such as Minecraft for Education, Flip, and Teams, that can help you engage your students and promote collaboration and creativity in the classroom.
🤩 Tip! Use Flip inside a Split Worksheet activity from BookWidgets and spice up your lessons. Here's a fun lesson example. Besides integrating Flip, BookWidgets also fits right inside Microsoft Teams. Find out how in this webinar about the Microsoft Teams Integration.

📍Booth Stand NC51
❓What? Tool for helping students learn to write
👩‍🏫 For who? Primary school teachers
👀 Why should you visit? Discover a fun and engaging mobile and web platform that offers a range of creative writing activities to develop children's writing skills and creativity
Plume is a mobile and web platform that offers a range of writing activities to develop the pleasure of writing and the creativity of children aged 7 to 14, with complete autonomy! On Plume, you will find many creative writing spaces to vary the pleasures and multiply the opportunities to learn while having fun.
The platform allows children to write stories and print their own masterpiece, delivered directly to their home or school!

📍 Booth NB52
❓ What? Comprehensive student tracking system for preschool education
👩‍🏫 For who? Preschool teachers
👀 Why should you visit? Smart Symbols is one of the few digital tools for kindergartens, being used by an increasing number of preschool teachers
Smart Symbols is a platform that supports preschool teachers in creating personalized learning experiences for toddlers. It collects objective data and feedback on social interaction, daily activities, and observations from the teacher to provide insights into each child's learning needs. The platform enables the teacher to create a customized schedule for each child and allows the child to provide feedback on each activity. Smart Symbols aims to reduce the planning burden on the teacher and provide them with more time to engage with each child individually.

📍 Booth ED-C65
❓ What? Charity organisation
👩‍🏫 For who? All teachers and school principals
👀 Why should you visit?
Tech She Can is a charity with a mission to ensure that women play an equal role in developing and creating technology that shapes our world. They work with industry, government, and schools to enrich education and inspire young people, especially girls, to pursue technology subjects and careers.
The Tech We Can program provides free school resources and lessons that improve technology literacy and showcase what a career in technology could look like. They also train and provide resources for their members to host lessons and role model sessions as a community of Tech We Can Champions, delivering change at scale.
At their booth, you can learn more about their mission and programs, and learn more about their free school resources and lessons.
Wrap up
So, that was quite a lot! I am already looking forward very hard to the Bett show an I suspect you too 😊
To help you prepare for your trip to Bett, I am sharing some useful links:
Which booths are you most excited about to see at Bett? Let us know on Twitter! - @ibookwidgets
See you at Bett!