How to Easily Create Digital Worksheets for Students - The Best Teacher Guide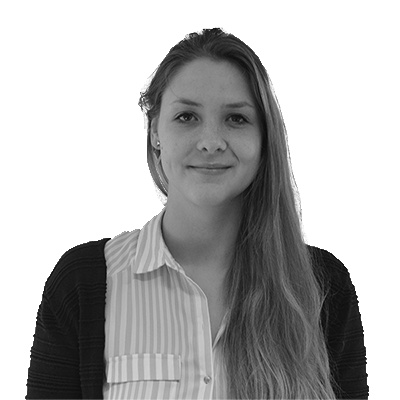 Lucie Renard & Chelsey Both —
Are you looking for a way to captivate and inspire your students again? This blog post is a teacher guide for creating digital worksheets and it will help you get started with transforming your paper handouts! 👏
Visual aids are a powerful way to enhance learning experiences. In this blog, we'll explore the art of creating easy digital worksheets for students, specifically tailored to their needs. So, let's embark on a journey where digital handouts become your secret weapons to captivate and inspire your students again. Let's dive in together! 🏊
This blog post includes the following components 👇

How to digitize handouts for students
You can use BookWidgets to quickly create engaging digital worksheets or handouts. BookWidgets is an interactive tool for creating engaging exercises across any device! Teachers can craft interactive activities that make learning fun for their students. You can effortlessly create automatically graded tests & assignments and provide valuable feedback to your students with just a few clicks. With over 40 widgets (digital exercise templates), you can quickly generate new and exciting content for your classroom or transform traditional paper worksheets into digital handouts.
The worksheet and quiz widget from BookWidgets is the best option for digitizing paper handouts. It offers convenience and efficiency by allowing you to transform traditional worksheets into digital assignments. With just a few steps, you can bring your content to life, enabling students to engage with the material in a dynamic and captivating manner. The widgets provide diverse question types (over 35!) for different learning styles and promote active student participation, from multiple-choice questions to fill-in-the-blanks, drag-and-drop activities, and more. Check out the example to see how these various question types can make your student-friendly digital worksheets stand out.
Getting started with digital worksheets step-by-step:
Create an account for free on bookwidgets.com
Go to "My widgets" and click "Create new widget".
Choose the Quiz or Worksheet widget and start creating!
To make sure you get properly started with BookWidgets - adding the questions & choosing the best teacher settings for your worksheet - we encourage you to check out this webinar for beginners, this step-by-step tutorial or the BookWidgets questions playlist.

20 Digital worksheet lesson examples to use with students
I've done a lot of talking and little "showing". Check out these 20 digital lesson plans using interactive worksheets for students. Our primary focus was to take your paper handouts with - for example, diagrams, forms, drawing exercises, and more- and show you how to make them digital. You're probably also wondering why digitizing your handouts benefits you and your students. Well, auto-grading is undoubtedly already one significant advantage of online worksheets. I'll talk about more benefits here.
As some of the educational resources for students are ready-to-use, some of them are very sensitive to a particular course. Take a look, even if you don't teach that course. They will inspire you to create your own innovative worksheets. All examples are customizable digital worksheets and you can find them in this BookWidgets folder. Remember to duplicate them to make changes and share them with your students.
1. Quiz with diagrams
Let's begin with a quiz demonstrating using interactive diagrams in school. This example will show different ways to use the "Annotate Picture" question type in a BookWidgets quiz. You can ask your students to label specific parts of the picture. Another option is to place an input field on a blank space in the picture or to hide an answer so your students can fill in the correct answer. Trust me, it sounds more complicated than it actually is. 😉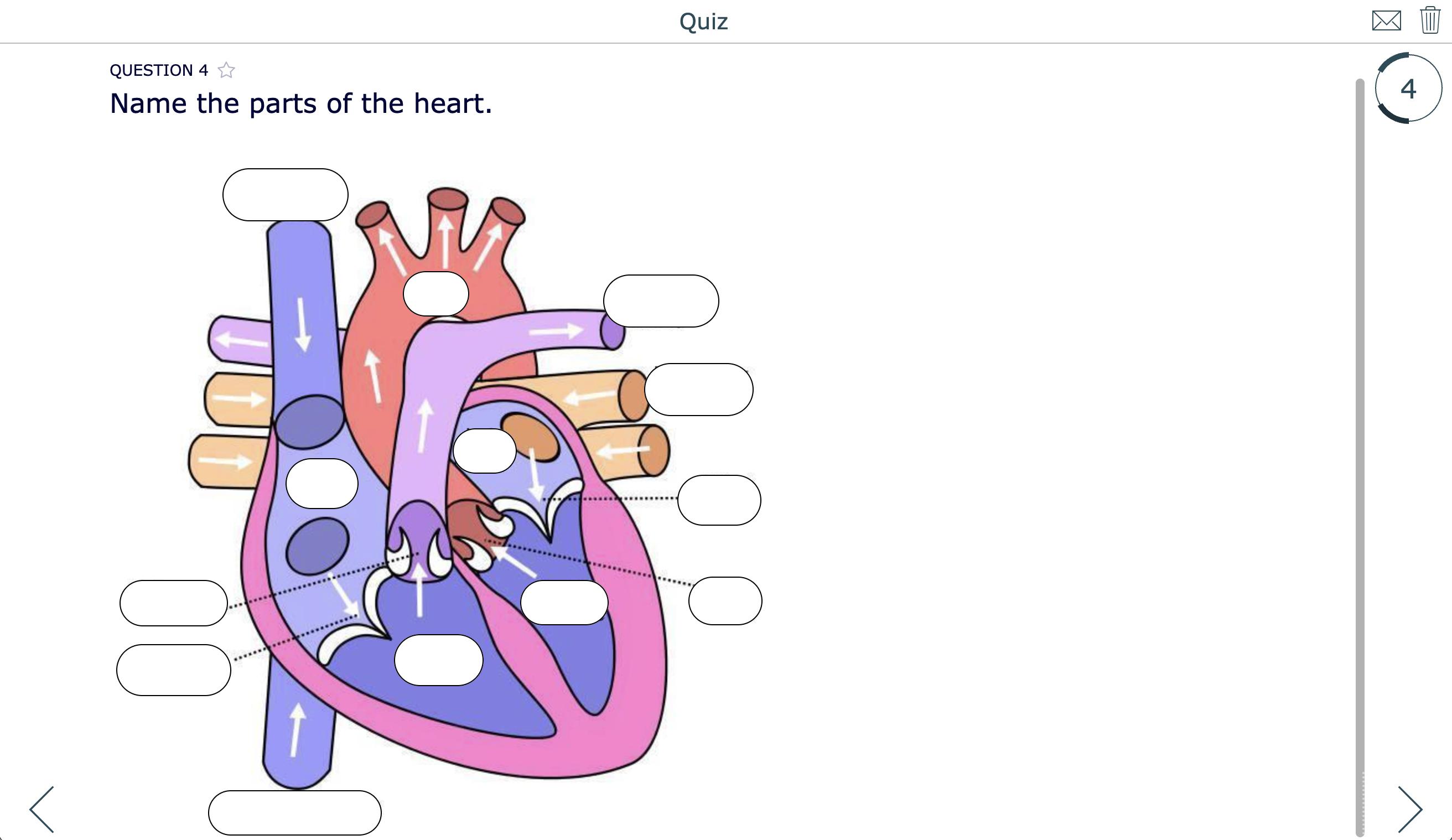 Click to open
2. Parts of the fish: drag & drop
The 'Annotate Picture' isn't the only question type you can use for creating digital handouts. You can also use the "Text Drag & Drop" and "Image Drag & Drop" question types. In this example, you will see the "Annotate Picture" (2 times different) and the 'Text Drag & Drop' question type. This makes it easier to know the difference between both question types. You can bring variety to your diagrams and forms by switching between question types.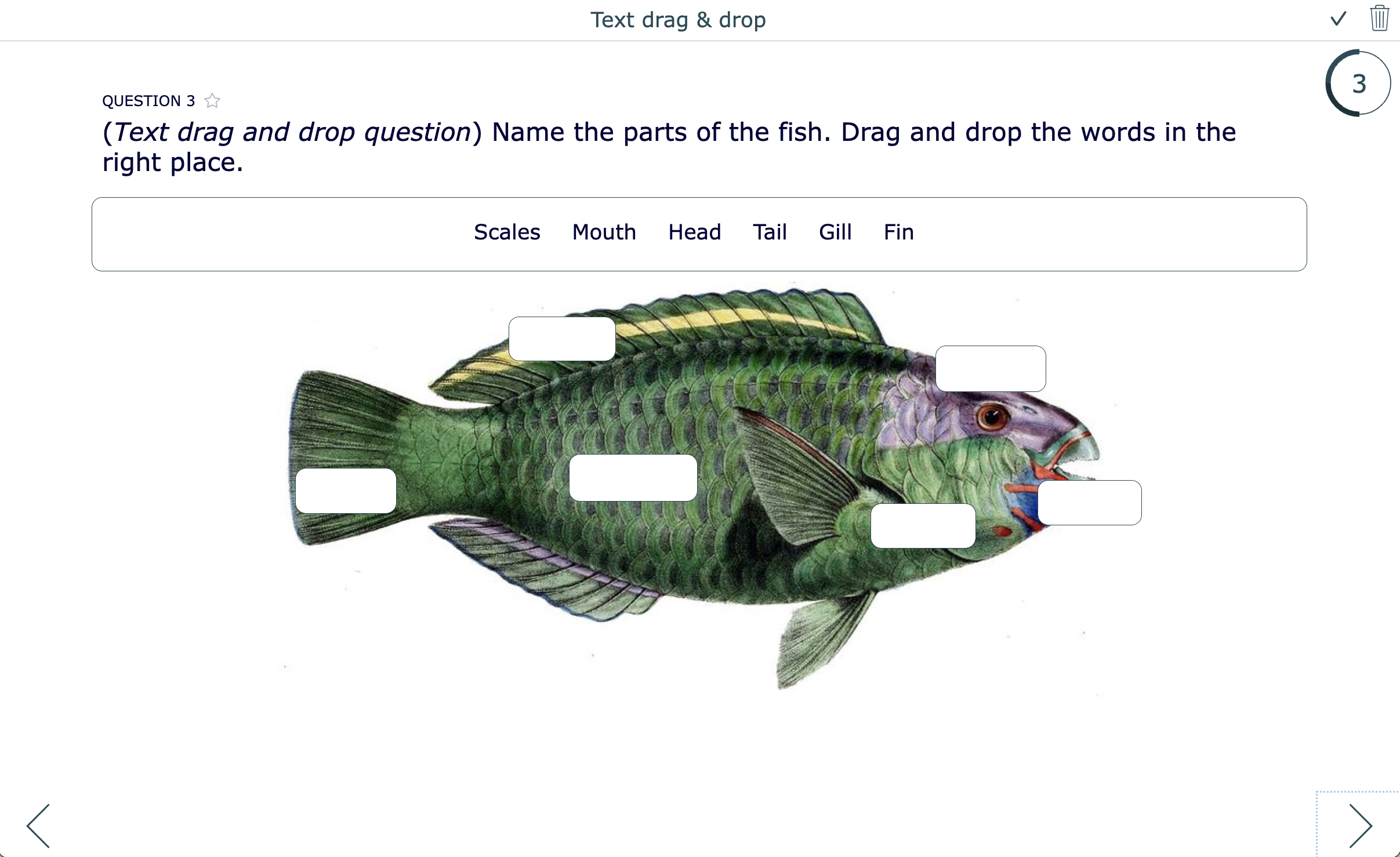 Click to open
3. Facebook page
You want your students to present themselves at the beginning of the new school year. And as social media meets your students' interests, you can combine these important first-day-of-school questions with a class about social media channels. For example, what do you think about creating a fake Facebook profile? Luckily for you, I have already built one 🍀. While completing this form, your students will think about these questions. Afterward, they submit it to you.
To make it more fun, you can pick out a few profiles and read what is on the profile. You will do this without saying the names so that other students can guess to who the profile belongs. The example is a worksheet widget using various question types:
A "Photo" question so your students can upload a profile picture
An "Audio recording" question so students can record their voices with their names. You now also know how to pronounce it!
An "Annotate picture" question so students can fill out their interests, hobbies, sports, and more
A "Picture drag and drop" question so students can drag an emoji to indicate their feelings.
Go check it out! 👇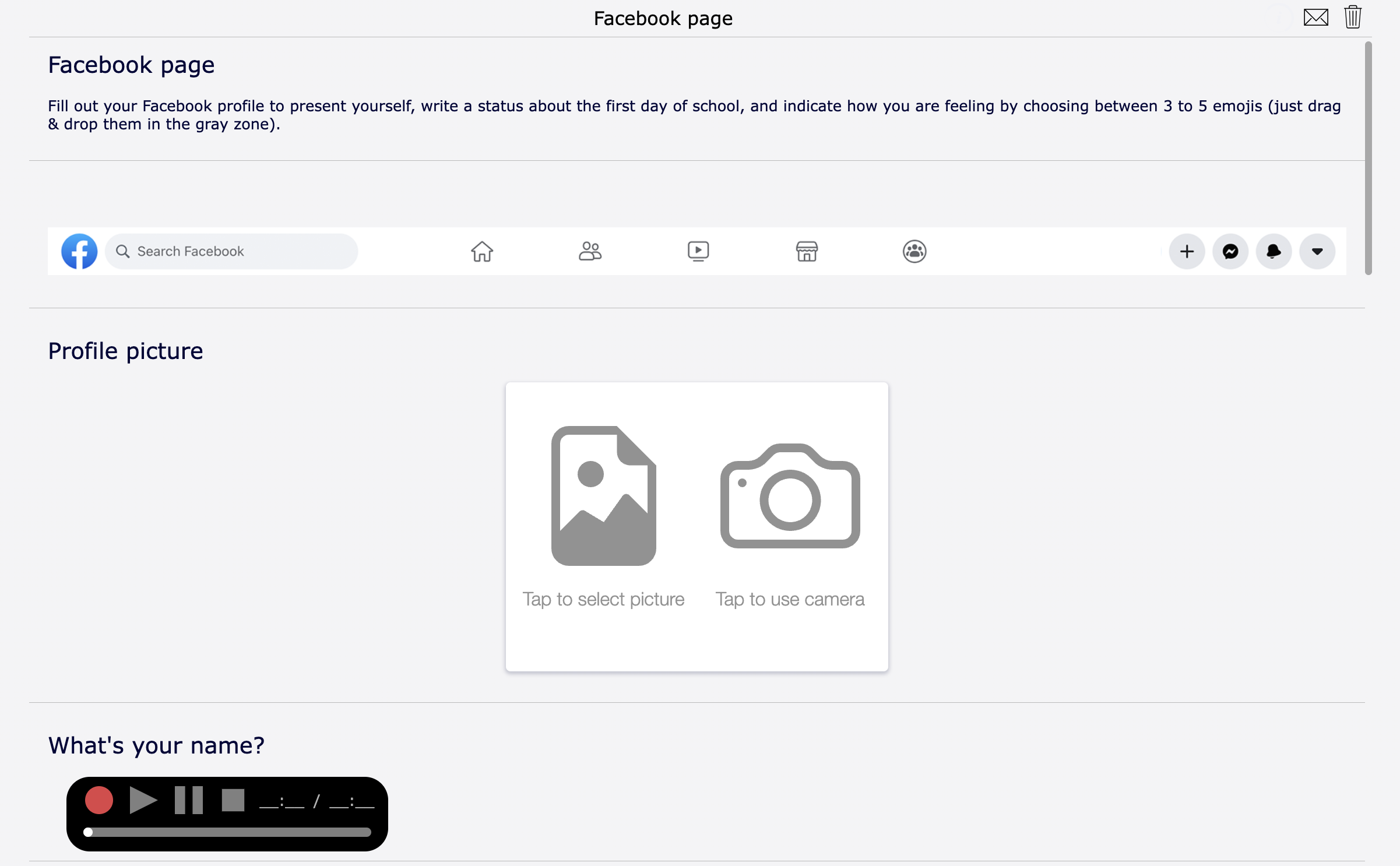 Click to open
4. Three stars and a wish
This is a worksheet example to check if your students understood the lesson they just got. They have to write down 3 things they know well and one thing they wish help for. Make sure to help the students who wish for help 🌟. The background you see was made with Google Slides. You can use other free tools like adobe Express or Canva. 😎 Go to the preview of your worksheet widget to address more design options so everything matches perfectly.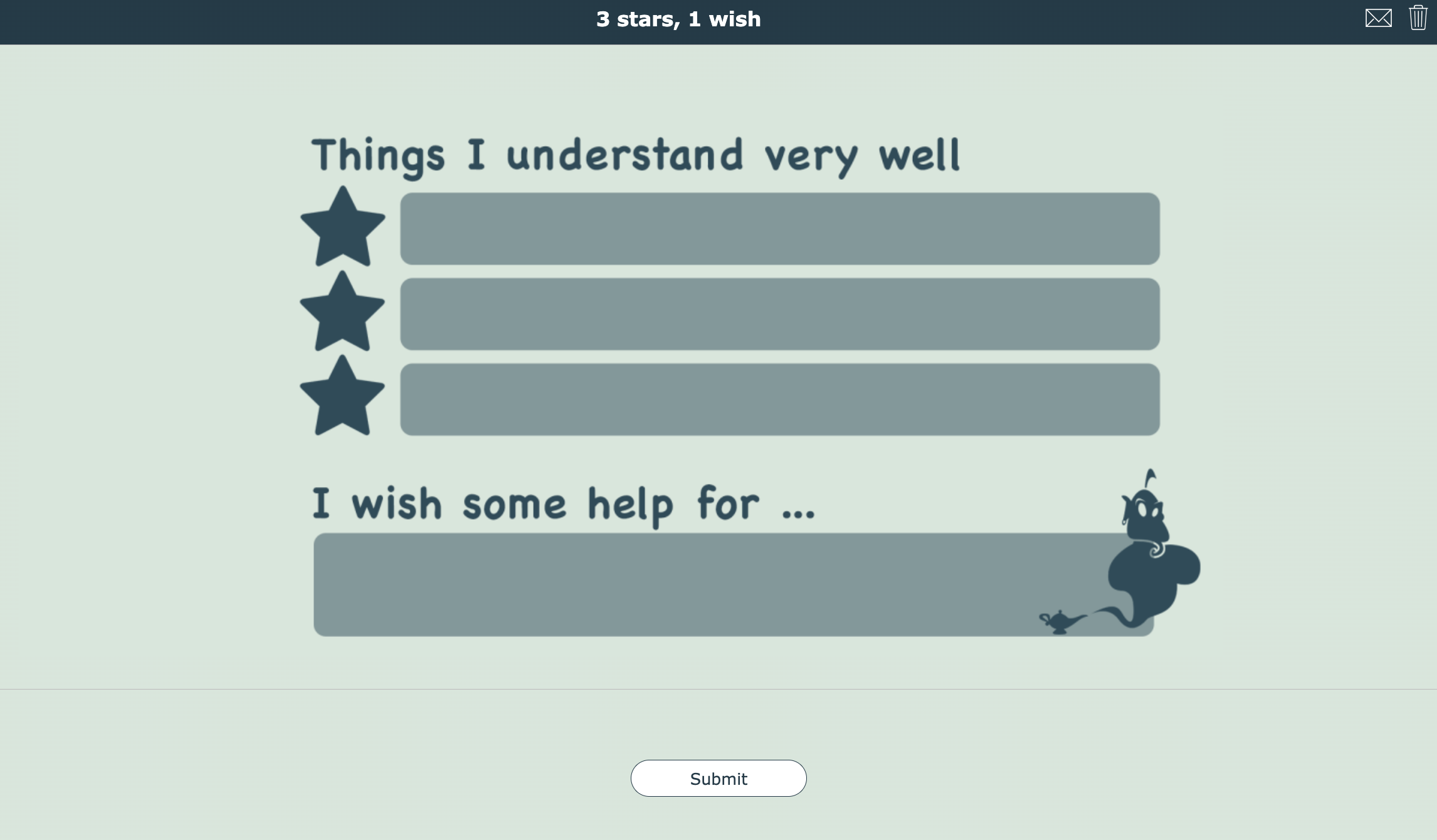 Click to open
5. Popcorn entry ticket
Continuing your previous lesson or starting a new topic? Ask your students to fill in a word in every popcorn of this widget 🍿 at the beginning of your new lesson. Of course, not just a word 😉 it has to be a word that they associate with the previous lesson. It's a fun opener for your class; your students will activate prior knowledge, remembering it better later. When students turn in their work, you have all the information in one place in the BookWidgets reporting dashboard. From there, you can see your students' thoughts. You can use their replies to start your class or explain/highlight essential gaps in their answers.
This is a Worksheet widget with an "Annotate picture" question. 💡 Pro tip: We made the input field invisible so the popcorn drawing stands out.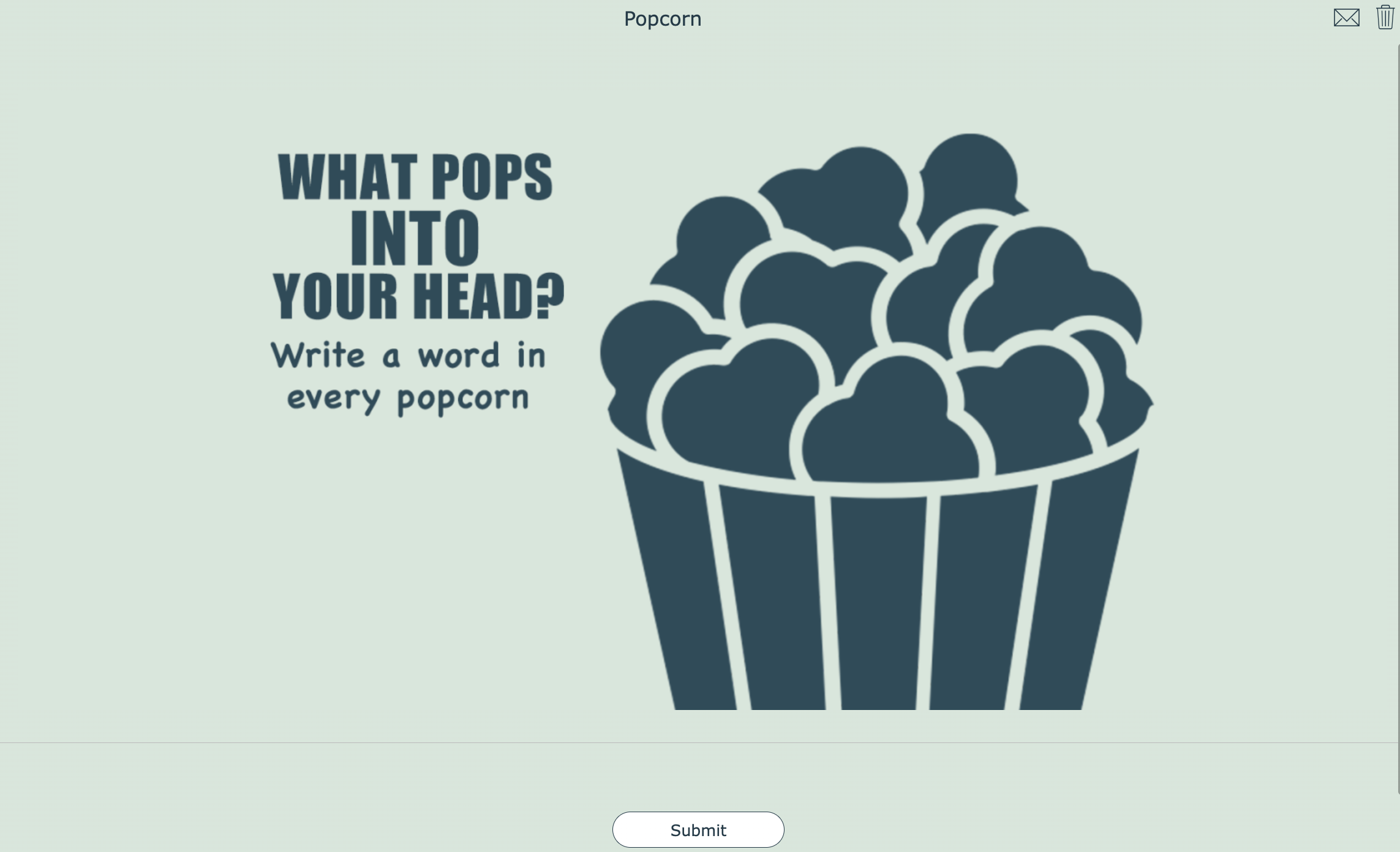 Click to open
6. Exit in 3, 2, 1
Digitizing exit tickets is pretty easy to do. Here's another example created with a Worksheet widget using an "Annotate picture" question. Use this digital exit ticket to encourage your students to think about the lesson they just got. Let them name 3 things they just learned, 2 things they want to learn more about, and 1 question for the teacher about the lesson 💻. Once everyone submits their answer, you can go over the questions together.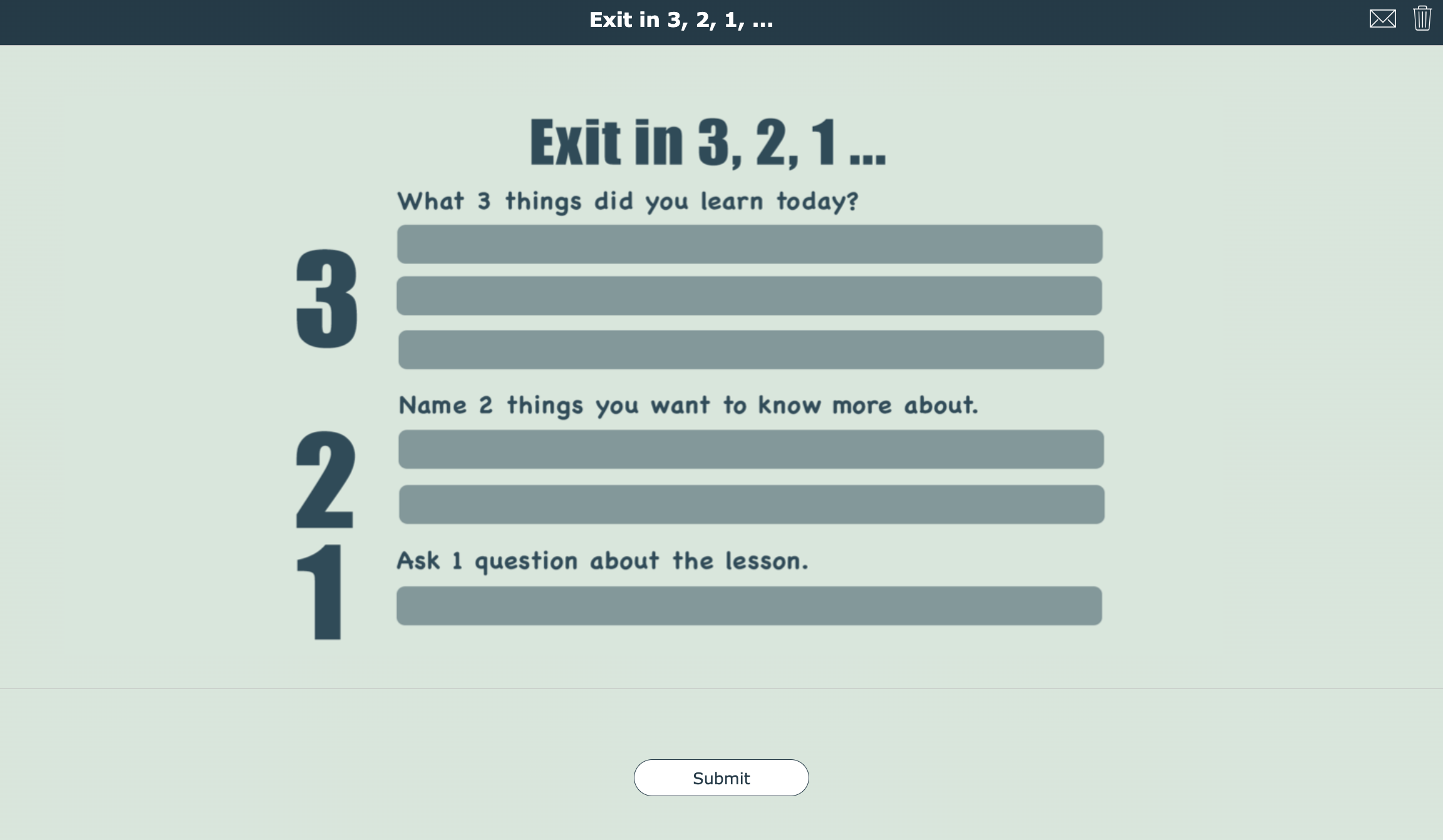 Click to open
7. Tops - Tips - Evaluation form
This widget can be used in various ways in your classroom 🏫. You can let your students fill in this form to do a self-evaluation, for example, about their presentation. They will have to reflect on their performance, identifying strengths and areas for improvement. An alternative approach is to use it when you, as a teacher, embark on trying something new. Encourage your students to express their opinions openly. They can share their thoughts on what aspects they enjoyed or suggest potential improvements. Once they have submitted their feedback, take the time to review and utilize their insights.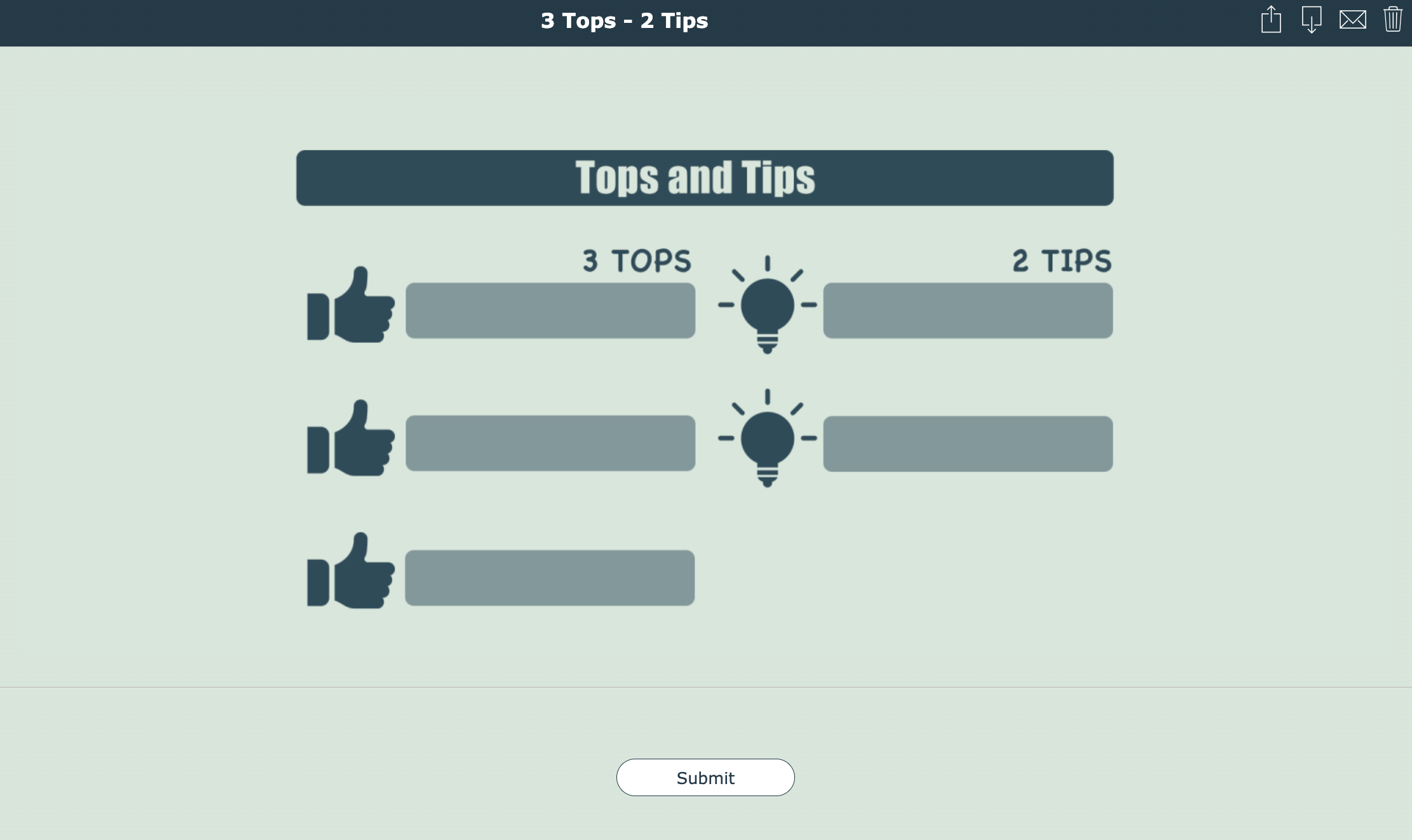 Click to open
8. Animals on a map
This example shows you the "Image Drag & Drop" question type. Your students can easily demonstrate their knowledge by placing the animals in their respective areas on the map. Let them do the assignment individually, or you can have them do it together. Visual learning helps your students to remember the lessons better.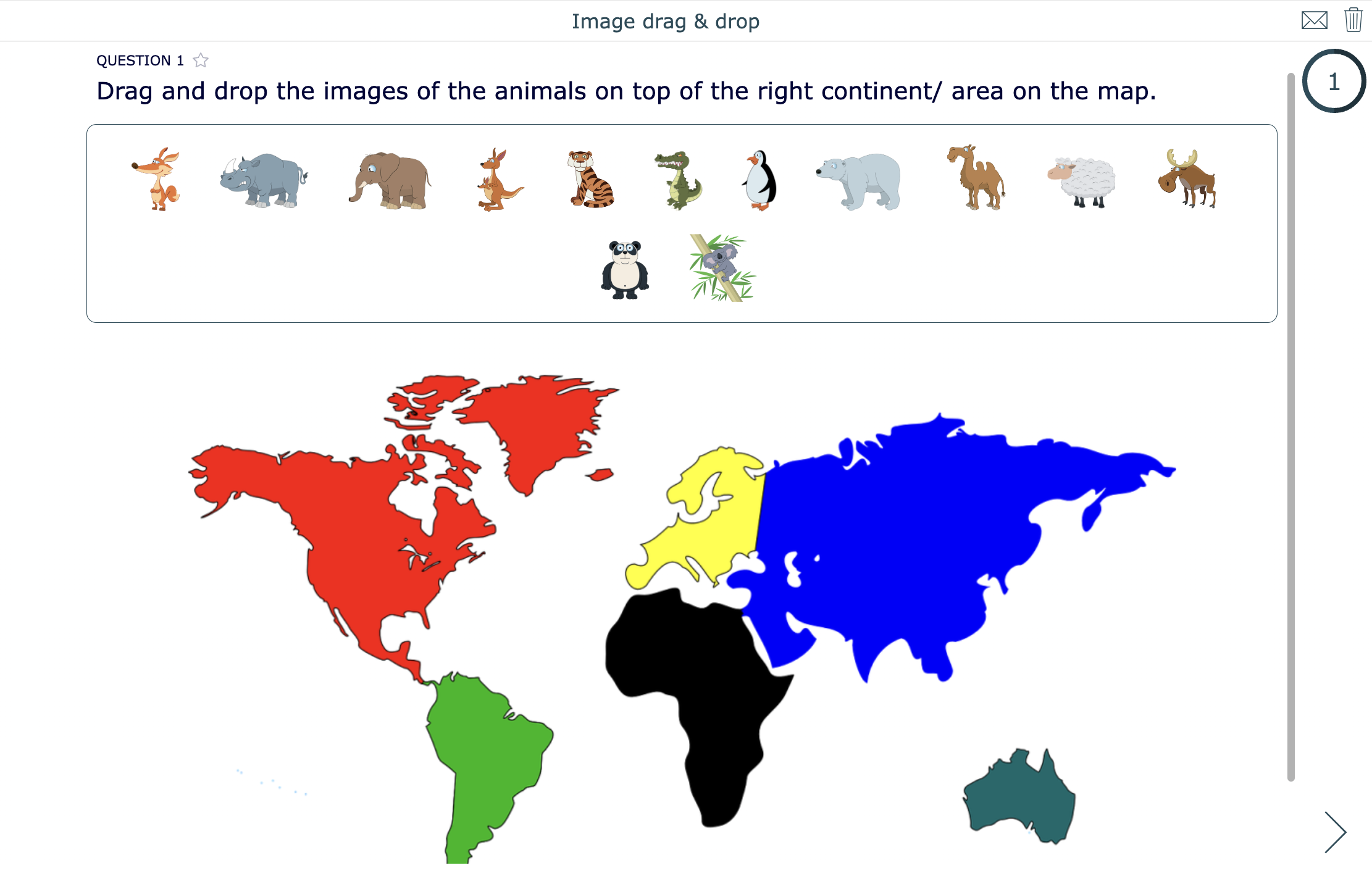 Click to open
9. Digital classroom rules form
Each teacher thinks differently about classroom rules. This also applies to your students. Ask your students to fill in this form so you understand their thoughts better 💭. Which rules do they agree on and which rules don't they agree on, or which rules are the most important? If everyone fills out this form, you can make a final version of the class rules and share it with your students. We used a variety of questions in this form:
A "Word ordering" question so students can order the classroom rules from important to less important
A "Question table" so students can indicate/ scale the provided classroom rules and statements
A "Single-line text question" so students can provide suggestions.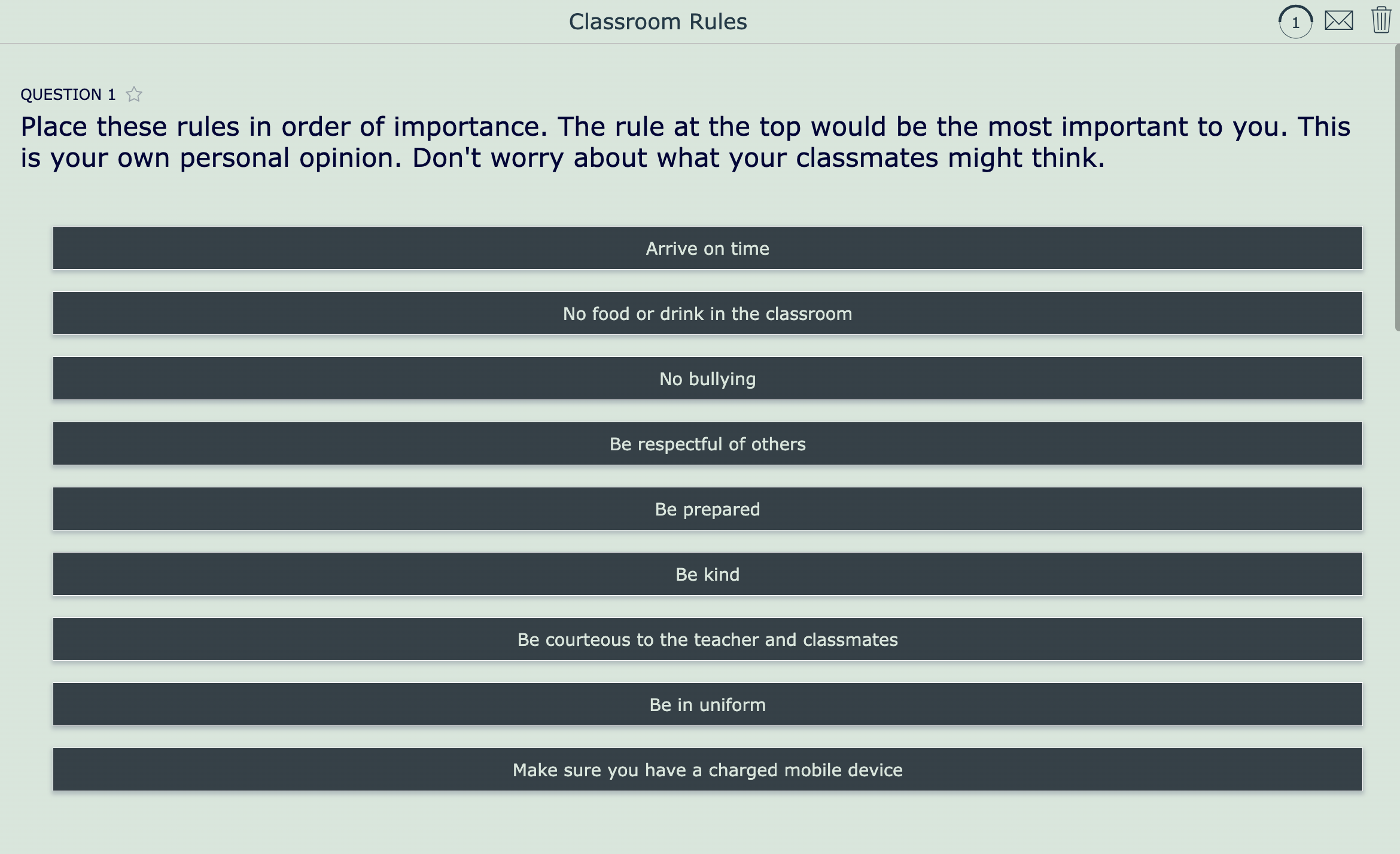 Click to open
10. Say it with emojis
Do you need a fun lesson starter for the first day of school? This worksheet widget is an excellent example of one of the many fun things you can create with BookWidgets. Ask your students to choose emojis to indicate their interests and other aspects of their life. This exercise uses "Text Drag & Drop" question type to promote active learning (emojis are text-based, even though they show an image). Once they've all sent their answers, you can ask your students to present themselves with the help of the emojis they picked 😎.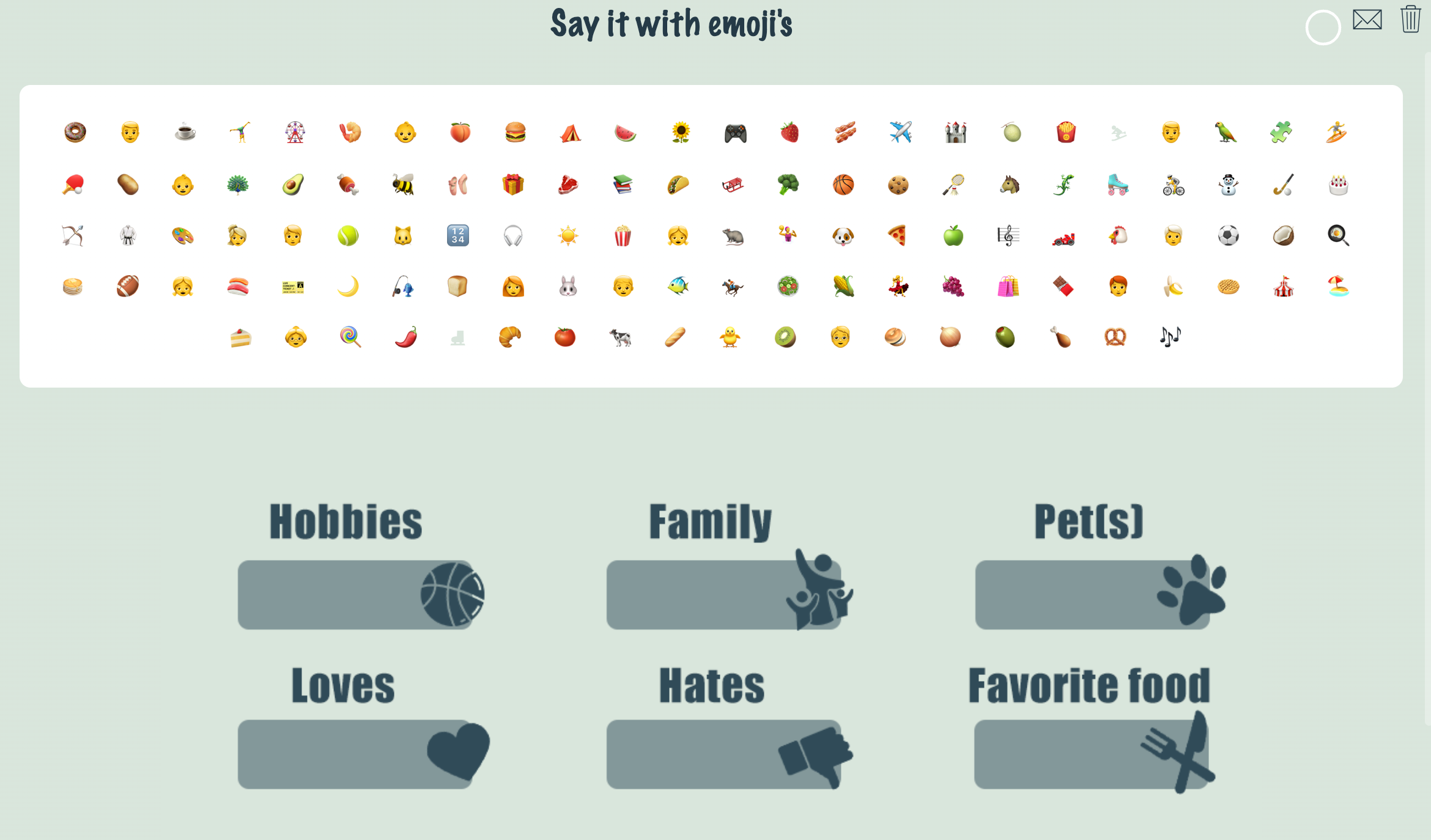 Click to open
11. Two truths, one lie
Two truths, one lie is a fun digital introduction or energizer game you can play with your class. Every student writes down 3 facts about their life. Two of them should be true, and one should be a lie. When they are finished, they submit them to you. As a teacher, you will read the two truths and one lie out loud. Don't mention the students' names or what the lie is. The students can now try to guess the lie and the student's name. You can do all of them in one class, or you can do one in every lesson during the last 5 minutes. The lesson example below shows a Worksheet widget with "open-ended" questions.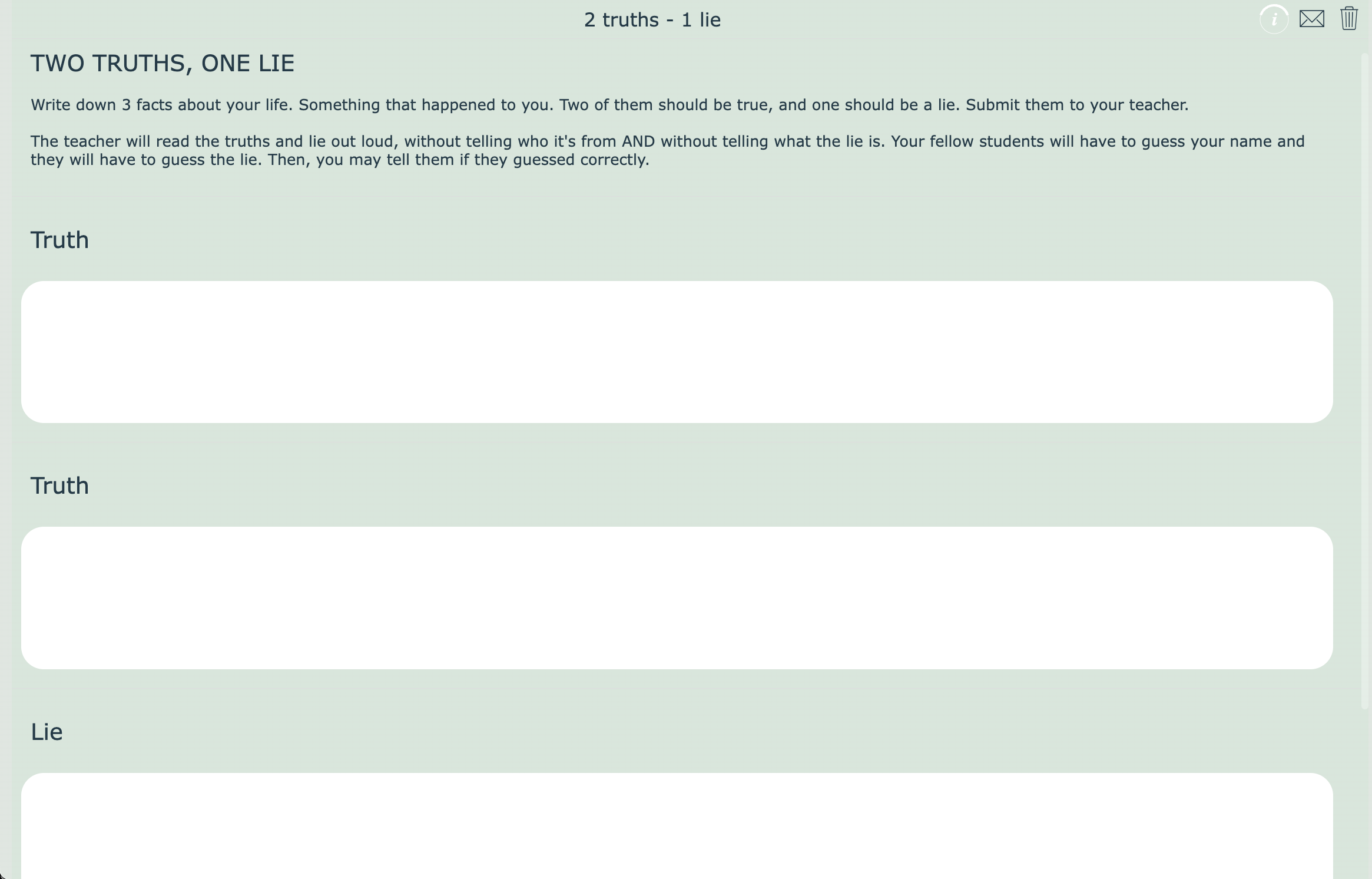 Click to open
12. Change the world
We all have things we want to change about the world 🌎. Use the digital worksheet below to start a conversation with your students. Let them write down what they want to change and submit it. Now you can pick one and read it out loud. Ask the student who wrote it why they want to change that particular thing about the world and ask other students about their opinion.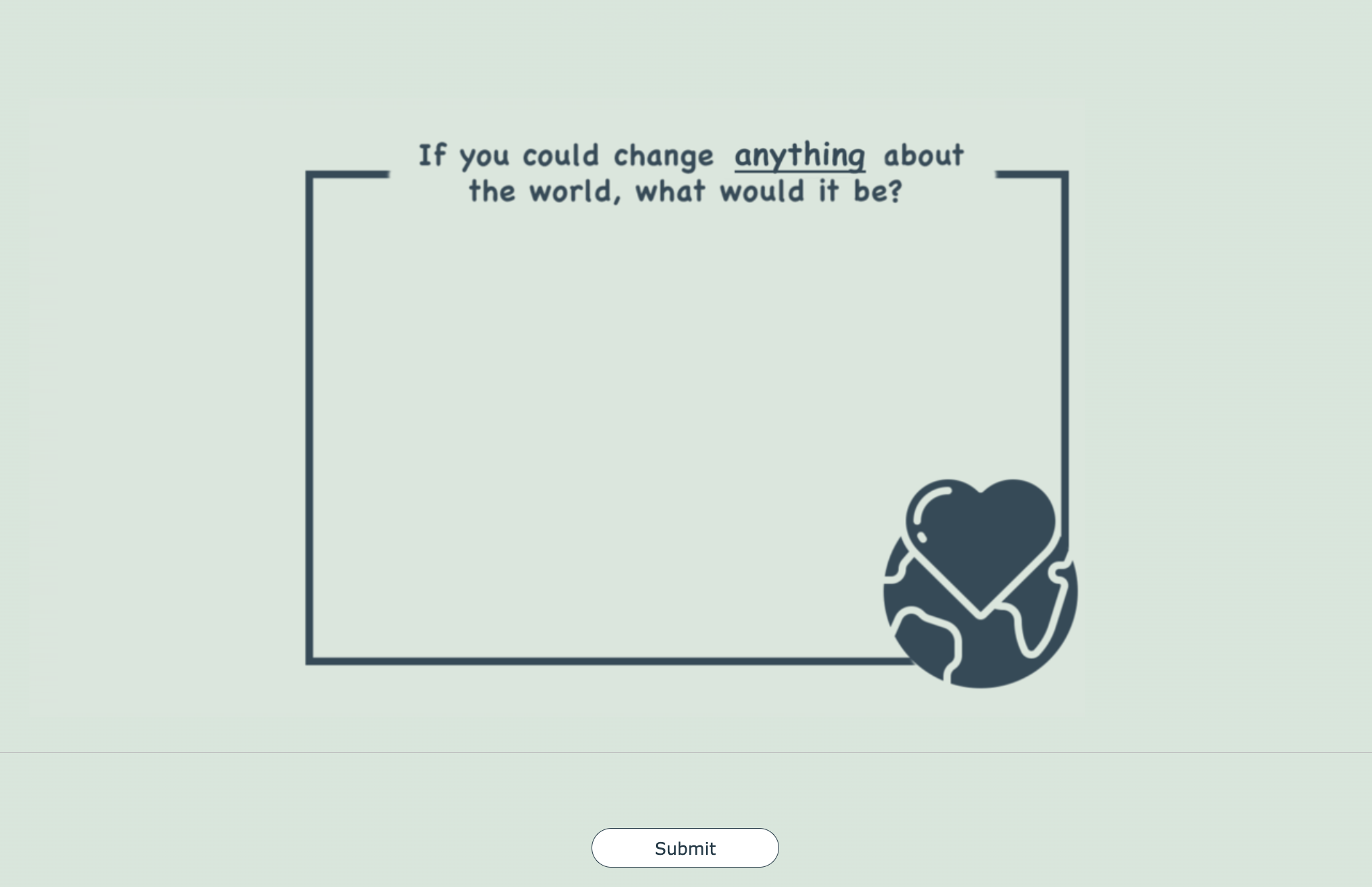 Click to open
13. Moon cycle
There is nothing more beautiful than the moon 🌕! In this widget, your students can discover the moon cycle. Let them try to drag and drop each picture at the right spot. If your students click the button, they see the correct answers. You can change the settings so that your students only get to see which answers were wrong without sharing the correct answer immediately. Because there is no better learning method than trial and error 😉. This, too, is a Worksheet widget, using the "Picture drag and drop" question.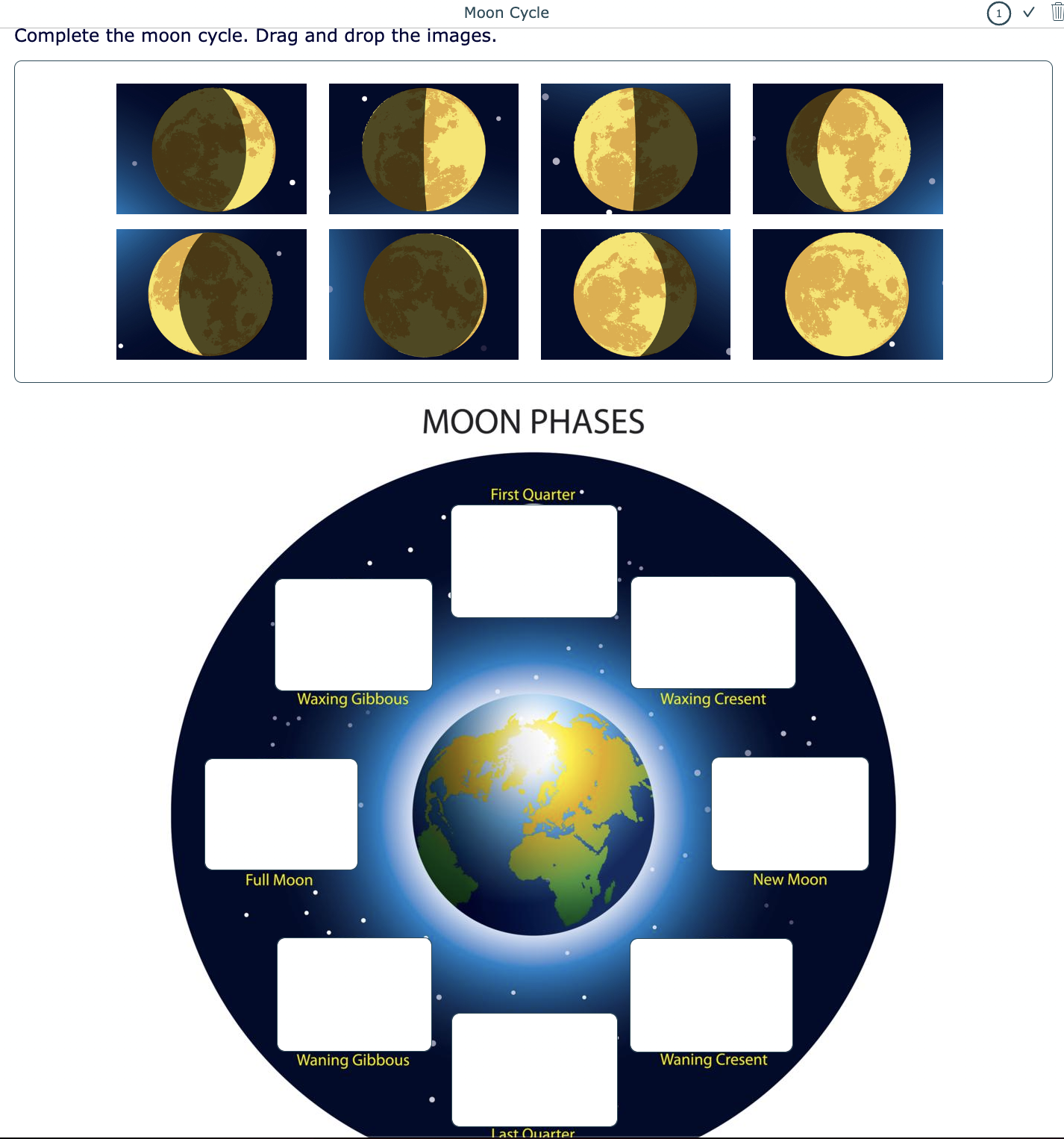 Click to open
14. World honey bee day worksheet
Learn more about the honey bees 🍯🐝! This is an educational worksheet about bees. Let your students discover more about the honey bee's home, family, anatomy, and pollination. Because we used different questions, it is a good way for your students to get familiar with BookWidgets if they haven't used it yet. Here's a short overview of the used question types:
"Text" questions to give information - add multimedia like video, images, audio, and more.
A "Drag words in a sentence" question so students can show understanding about what they just have learned.
A "Text drag and drop" question so students can separate facts from opinions.
An "Annotate picture" question so students can name the different parts of the bee.
A "Photo" question so students can take a picture of a plant a bee might like.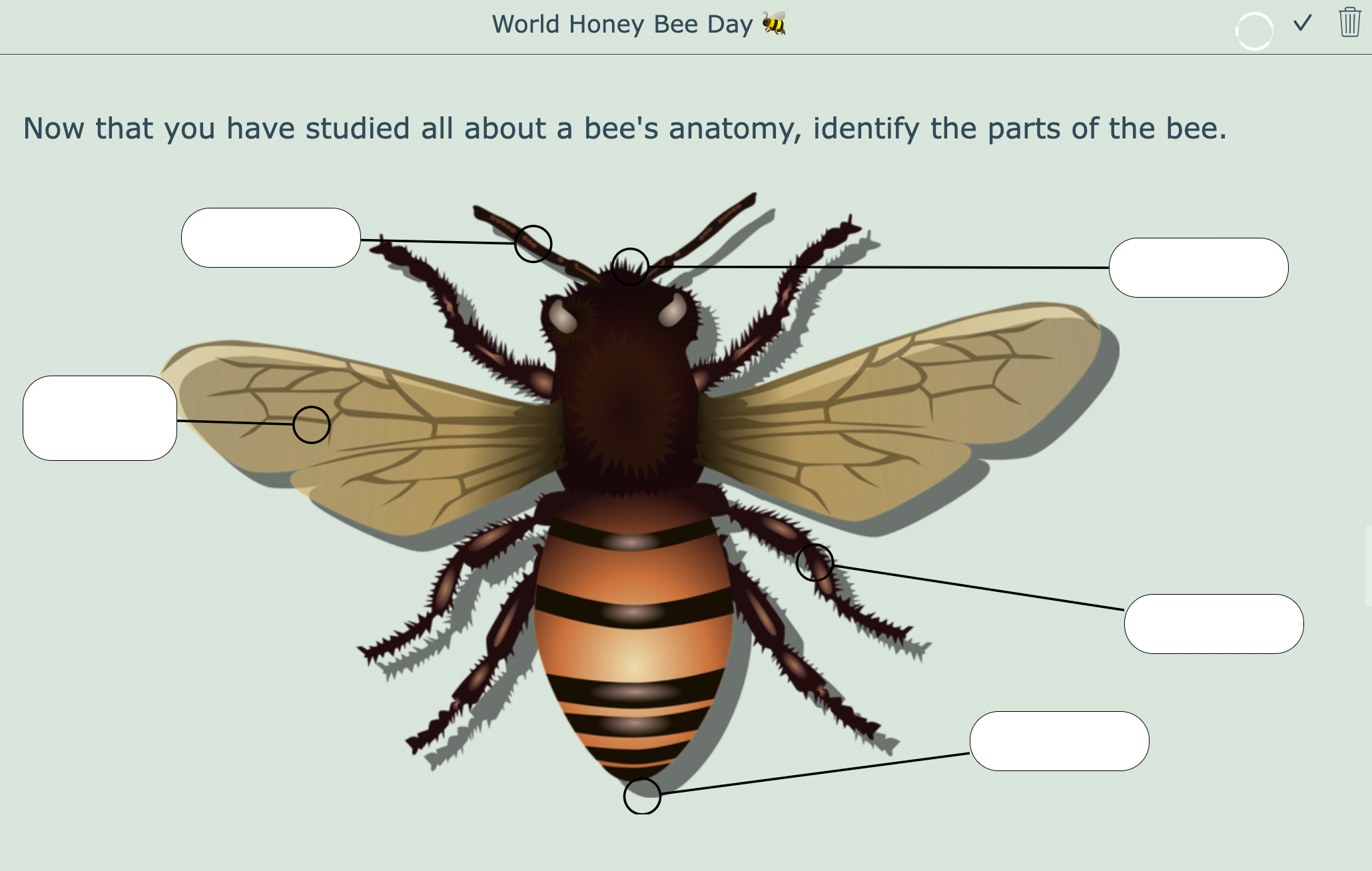 Click to open
15. Baking a cake - Digital shopping cart
Ready to do some shopping? What do we need to bake a cake 🍰? This example is perfect for students just learning to read and understand words. At the top, you can write down the ingredients like in the example, and the students can drag the image of that word into the shopping cart. The "Image drag and drop" question type is perfect to use with younger students. Instead of writing down the ingredients (like in the example), you can just name them using speech. Here's another fun digital lesson plan for kinderkarten. Toddlers need to count the image and drag the number to the right image.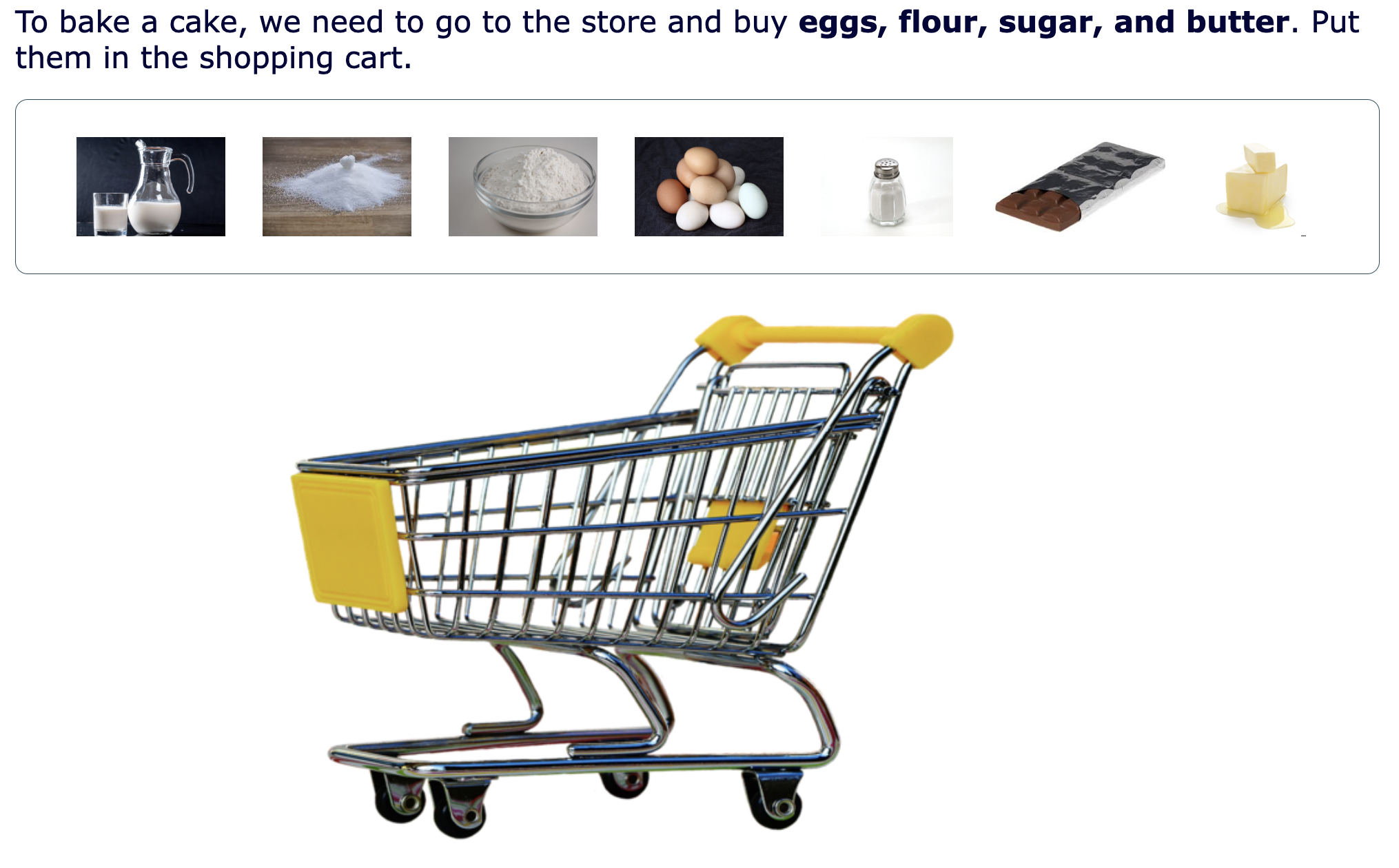 Click to open
16. Process flow of a lamp
You can use an "Annotate picture" question for students to fill out diagrams or complete process flows. It's an excellent way to check if your students understood your lesson. I've made a simple example of a lamp to show you how it works. You can choose which parts your students must complete so you can adjust this question type to your lesson. It is possible to provide the correct answer to use the automatic evaluation. This will save you time! 😊 diagrams for process flow.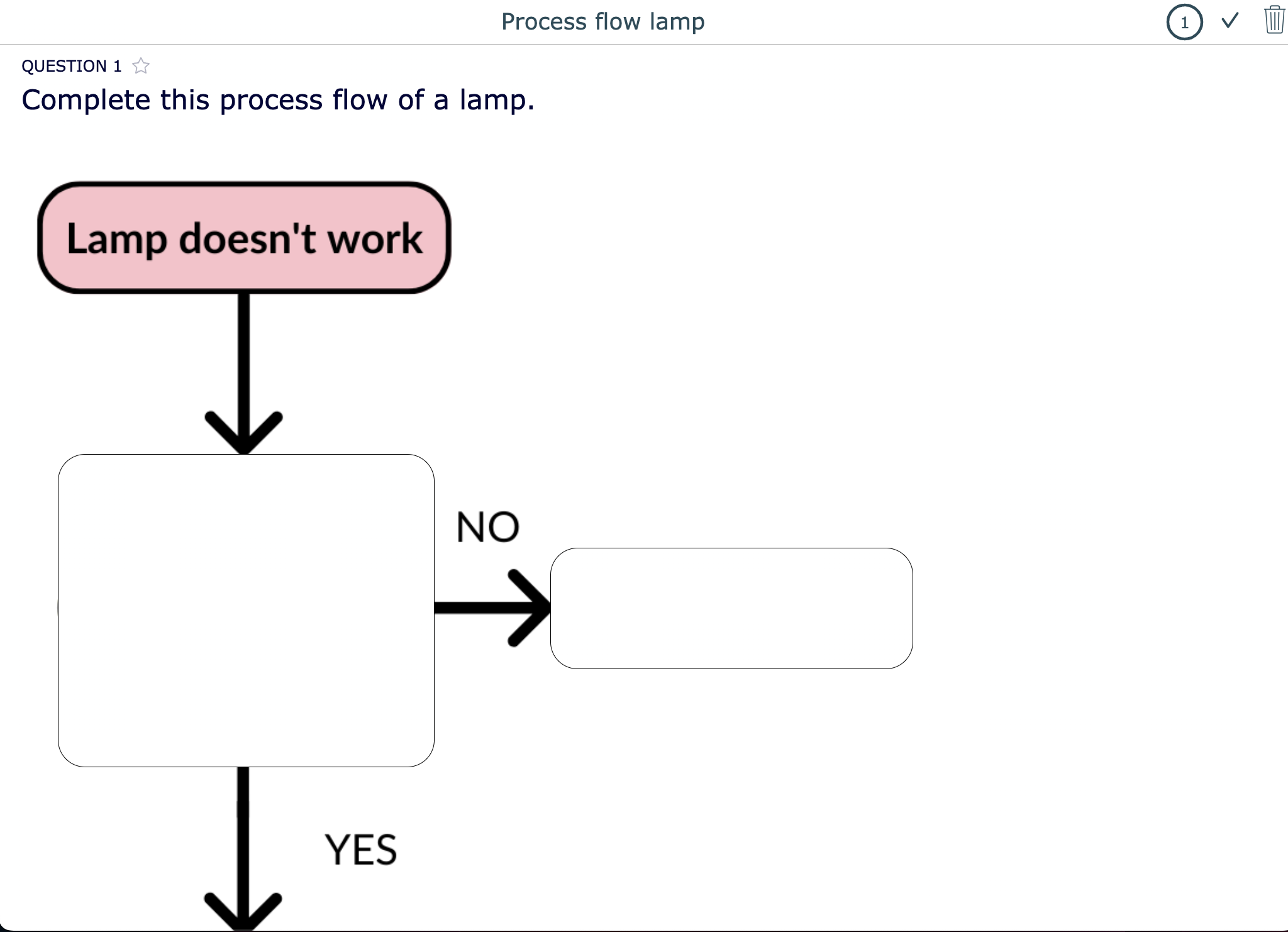 Click to open
17. Learning another language
Did your students just learn some new vocabulary? With this exercise, you can check their understanding. In this example, I have indicated the words in the picture, and students must give the correct French word. I used an "Annotate picture" question for this language learning worksheet. Use this for all your language lessons. You just need a good image that represents the new vocabulary.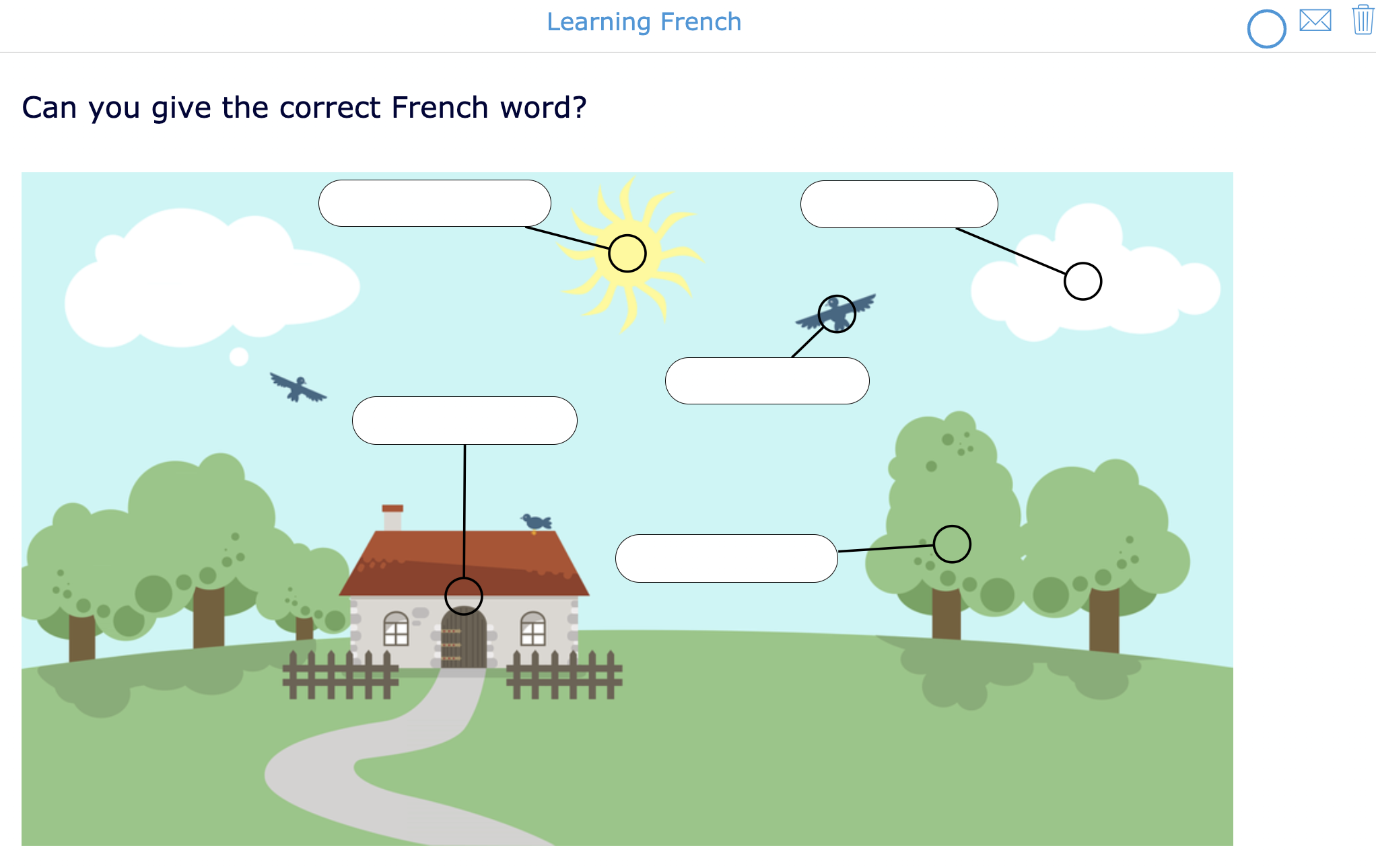 Click to open
18. Digital sorting activities
Teach your students about fruits and vegetables. This interactive image drag-and-drop exercise will captivate your students' attention as they categorize images into either fruits or vegetables. This engaging activity enhances their ability to identify and differentiate between various images - or fruits and vegetables.
Using the "Image drag and drop" question, you can even add more categories. It can be used in any type of course you teach!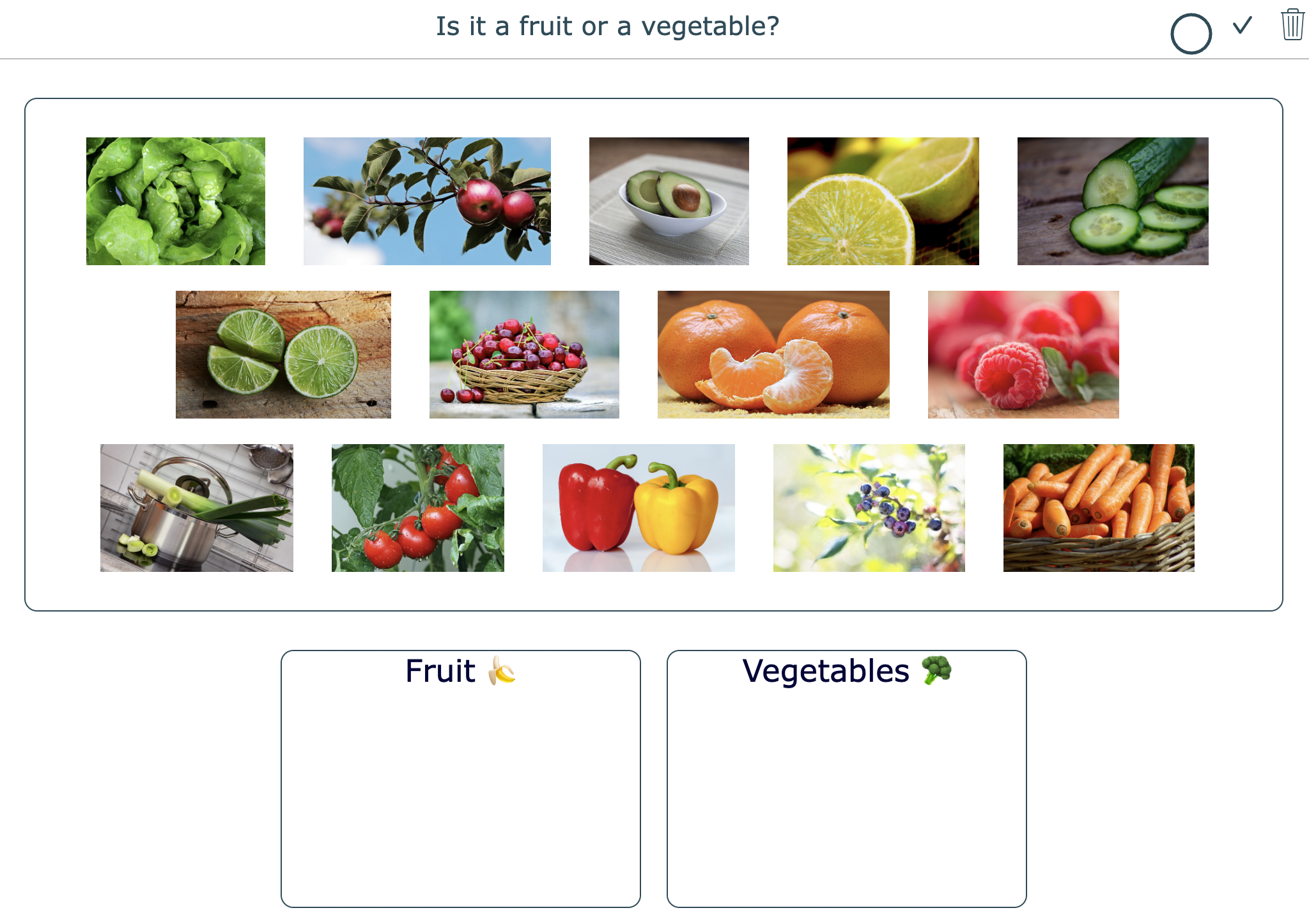 Click to open
19. The four seasons
Wrap up your lesson with this engaging exercise that reinforces your student's understanding of the four seasons! What do your students still remember? In this exercise, I want to test their knowledge by having them identify each season with the correct picture 🖼️. Then, I'll challenge them to match the unique features of each season through a drag-and-drop activity. I used an "Annotate picture" question (with a nice dropdown list to make it easier for students) and a "Text drag and drop" question.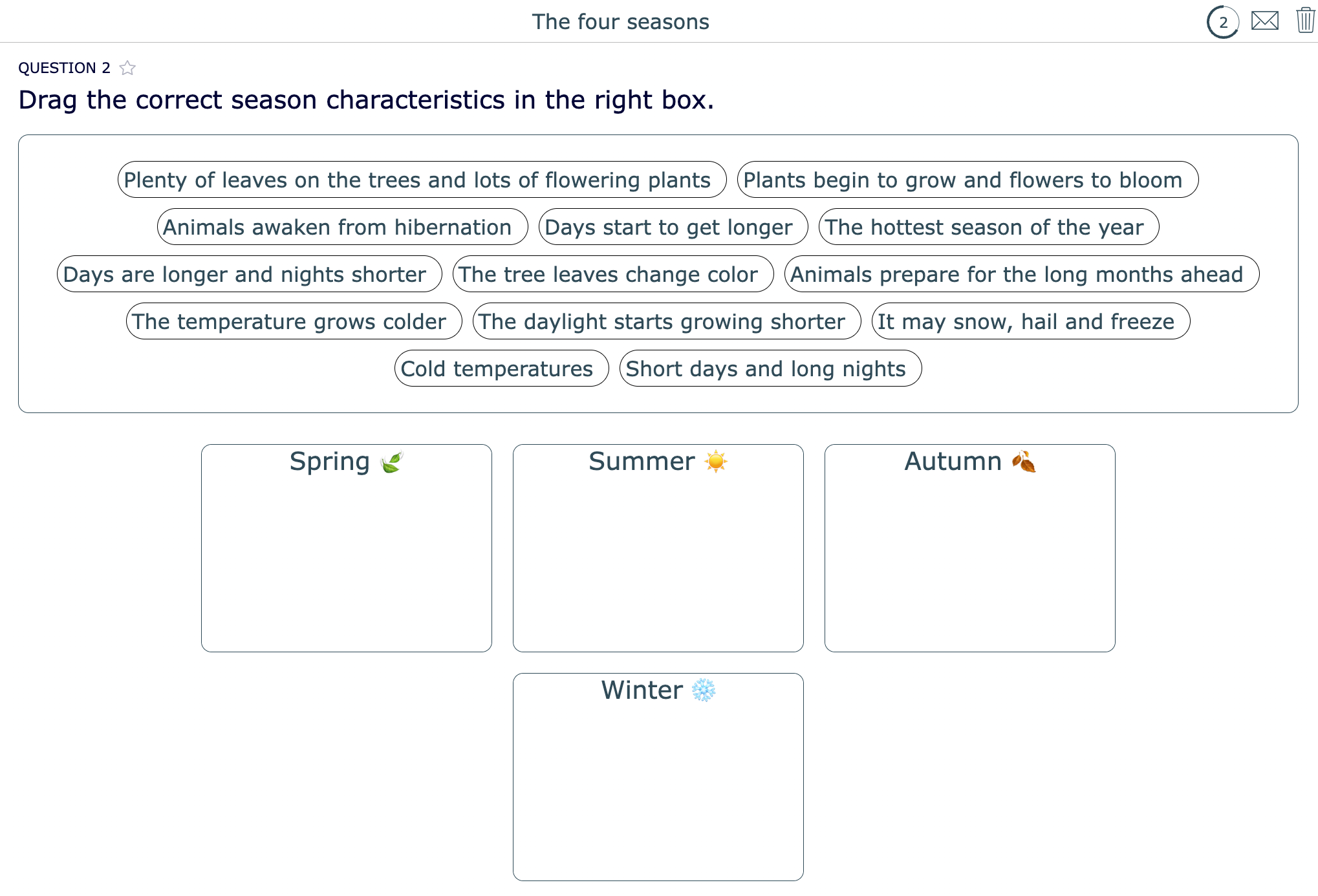 Click to open
20. Name the body parts
This exercise encourages active engagement and knowledge retention as students are prompted to identify and label specific body parts on an image. By requiring students to recall and apply their understanding actively, this activity enhances their learning experience and reinforces their knowledge. 📚 By now, you're already an expert in the field, so you should know what question type this is. 👀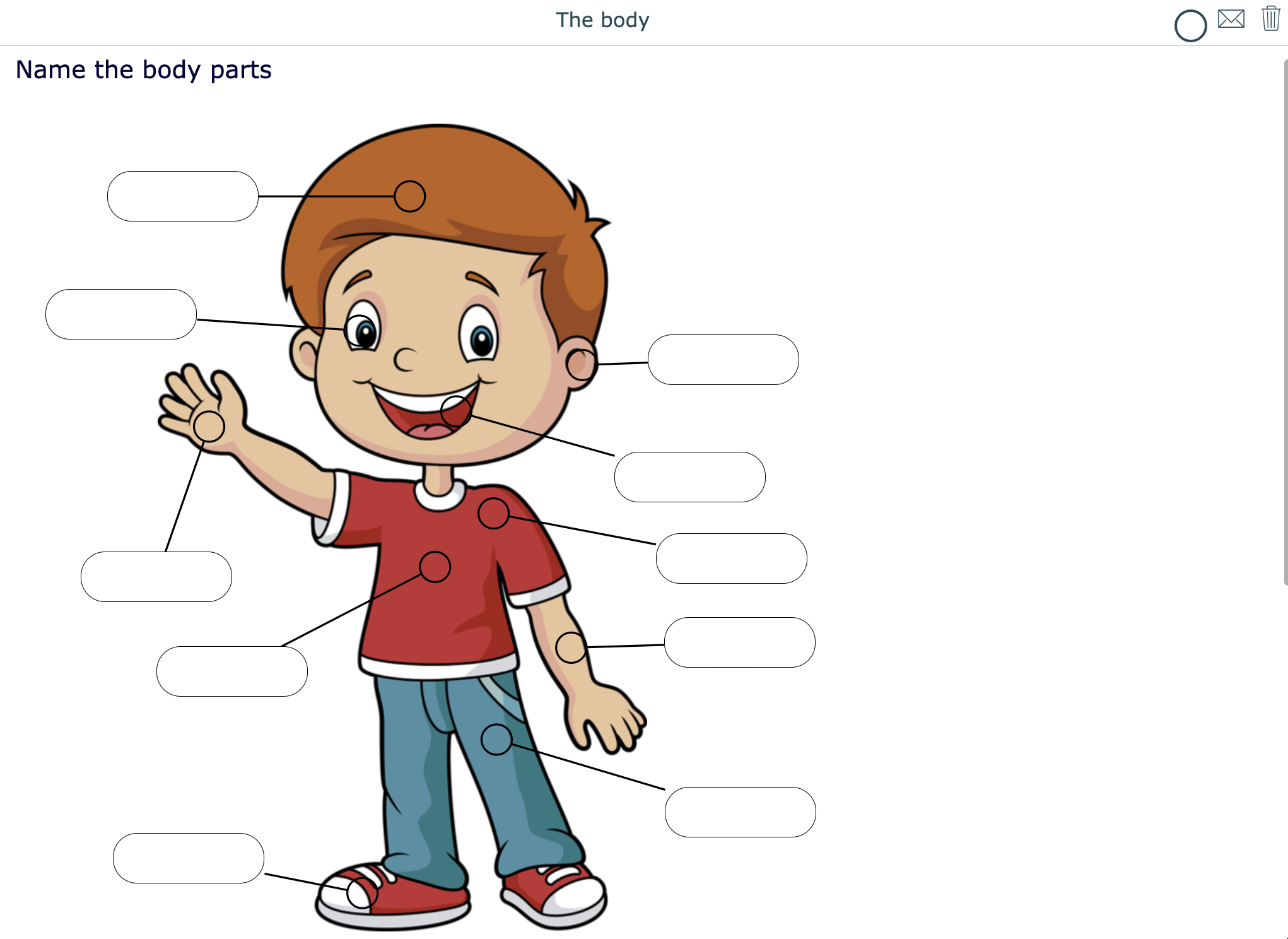 Click to open

The benefits of digitizing paper handouts for teachers and students
Digitizing your paper handouts comes with many benefits. I'll mention 5 of them below. This will get you thinking about getting started. Don't worry; you don't need to digitize your handouts all at once. Start with homework and small in-class activities. Later on, you can even digitize your tests and exams!
1. Digital worksheets come with auto-grading and statistics

In many teacher tools for creating digital worksheets, you have to indicate the right answer in the configuration. That way, your worksheets can get auto-graded. The BookWidgets worksheet and quiz widgets have 30 question types that can get auto-graded. The other 5 open-ended questions also give you the possibility to add a rationale. Grading goes much quicker afterward, and you get a nice dashboard with handy statistics. You can immediately discover questions students are struggling with and much more.
2. Digital worksheets come with multimedia

Sharing a video or audio could only be shown to the whole classroom before taking a test or completing a worksheet. Now, you can add multimedia elements to each worksheet, and your students can take it home as a part of their homework. Students can also add images with the "Photo" question and record their voice to answer questions with the "Audio recording" question. Another perk is having colored images instead of black/white images to save the printer's ink. 🫣
3. Digital worksheets come with personalized feedback

In your digital worksheets and quizzes, you can play with some feedback settings. You could show correct answers immediately or wait until students finish the worksheet. You can also let students submit their work without getting the correct answers. Now you can review the auto-graded works and provide personalized feedback. When that's done, you can return all the work to your students with the feedback. This blog post will help you provide feedback. Enhancing student learning with digital worksheets is possible because of all these (immediate) feedback options. For example, you can even choose different feedback settings for individual students!
4. Digital worksheets come with accessibility

When you've added all your questions, it's time to indicate the options in your digital handouts. A lot of the options are great to provide for students with special needs. You can provide a calculator, a scratchpad, text-to-speech, spell check, extra time, zooming in and out on images, and much more.
5. Digital worksheets come with interactivity

As you've noticed from the examples above, no lesson is the same. One thing they all have in common is the interactivity. Using diverse question types, you'll engage your students in filling out your worksheets. Some question types even have a game-like setup!

More tips and tricks on designing your digital worksheets
You can see all the possibilities of creating interactive worksheets with BookWidgets. Below, I have some more tips on costumizing your digital worksheet. These tips will help you build the best digital worksheet you've ever made! Let's start with a huge time-saver tip when you're transforming your paper handouts 👇
1. Import questions from existing paper handouts

Use the BookWidgets document importer to import questions from existing Microsoft Word handouts and pdf documents. Find out how you can do this by reading this blog post or check out the video tutorial. This will save you time transforming your paper handouts into online worksheets.
2. Cover fields

Are you wondering how to configure the "Annotate picture" question in BookWidgets? With this question, students can name the indicated parts on an image. You can cover fields on an image so students don't see the correct answer already. When they complete the assignment, they will see a blank space to fill in. You can create this question when choosing a quiz, worksheet, or split worksheet widget. Check out this video to learn how.
3. Fixed image resize

I know how frustrating having pictures of varying heights can be. That's why BookWidgets developed a solution for our "Picture Drag & Drop" question that allows you to maintain a fixed image size. When you add a question, you'll also notice image options. You can decide whether to resize your images by clicking on this. To take advantage of this helpful feature, simply select 'yes,' and you can choose a height to resize all your pictures at once. You can watch our instructional video to understand the process better if you prefer a visual demonstration.
4. Make a background with Canva

I used Canva to create background images in some examples. You can use one of the many templates from Canva or start from scratch. It's not hard to use, but the easiest way to learn Canva is to play around with it 😉. If you know your way around other tools, you can also use those. When you're using an "Annotate picture" question, you just have to remember to create a placeholder for the text. Most of the time, I just use shapes (like rounded rectangles). The two other design principles for my activities are text and icons. The noun project is the best icon website out there!
Pro Tip 💡: Even though BookWidgets' focus is to create digital worksheets, they are also printable worksheets. So, when you create a nice worksheet with the "Annotate picture" question and have a good looking background, you can navigate to "Preview" and hit the "Print" button. Remember, you can't use all question types when you want to print your digital worksheet. Adding multimedia and interactive elements to your worksheet makes no sense anymore.
5. Whiteboard widget

Create a background and add it to the BookWidgets whiteboard widget. This is a great way to work when your students have a tablet or a touch device. Students can draw on the whiteboard. It's also possible on the computer, but we all know that drawing on a computer is hard if you don't have a good mouse or touchpad 😅.
Here are two examples of a whiteboard widget. The first one is a traffic light, it is a creative way for students to ask for help. And the second one is a mood meter, a subtle way to know what's going on in your student's minds.
Wrap up
After seeing all these digital activity ideas, I'm sure you got some inspiration. If you want to use any ready-to-use lesson activities, duplicate them into your BookWidgets account for free.
I love educational technology, can you tell? How about you? Let me know on Twitter! Help us inspire many more teachers by sharing this post with them. Hooked on BookWidgets? Join our Teaching with BookWidgets Facebook community 💖.
I'm Lucie Renard, and I'd love to connect with you on LinkedIn or Twitter too! A special thanks to Chelsey Both, who's been a big help and co-writer for this blog post.