Press Kit
Our product
With BookWidgets, teachers choose from over 40 different exercise templates to create digital activities and automatically graded assignments. BookWidgets has 30+ different question types that support all teachers and course types. Teachers, adapt the templates with their own content, share, and review. Using Live Widgets teachers can monitor students in realtime when they're working on BookWidgets activities. The reporting dashboard gives teachers the tools to review student work and give personalised feedback.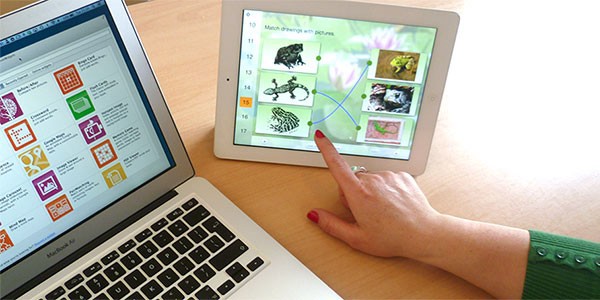 Our story
BookWidgets believes that engaged students learn better, faster and gain a deeper understanding. Technology is changing education for the better -- and it's happening now. It increases student achievement and makes learning more engaging and personalized.
Until now, creating interactive content for tablets required strong programming and design skills and as such, was only accessible to publishers or app development professionals. BookWidgets empowers teachers to quickly create exercises for all devices, tailored to their students' needs, interests and skill levels. In minutes. No programming required.
By leveling the playing field, personalization of instruction to meet the needs of different students is within reach of any teacher.
BookWidgets aims to unleash the educational potential of the digital classroom. We firmly believe this will lead to more engaged and highly motivated students, so that these can reach their full potential as well.
Our supporters
BookWidgets is supported by imec, Flanders' digital research center and business incubator, and investment company LRM.
Our contact details
Bart Buckinx
E-mail: bart@bookwidgets.com
Our media
Looking for our logo, images, videos, press samples, etc.? Click here.
Contact Bart Buckinx when you need more specific images.
Follow us on twitter: @ibookwidgets and like us on Facebook.
Articles