25 Free and creative Canva templates for teachers to use in the classroom

Chelsey Both —
Have you ever used Canva? I absolutely love it! 😍 It is one of the free graphic design tools for teachers. You can use it in a variety of ways to create visual assets such as posters, … This platform allows me to get creative and offers me the possibility to present my ideas visually. In education, the ability to get creative can add a huge value, both for students and teachers. So if you are looking for ways to use Canva for educational purposes, this is your lucky day! 🍀
Get ready to discover 25 Free Canva templates for teachers to use in your classroom/ education. And I will also give you some ideas to use your Canva ideas in BookWidgets.
I'll split this post into 4 parts (just click on them to jump to your favourite part):
💡 Tip: Click on the pictures in this blogpost to get a better view of the template or click on the caption below the pictures.
What is Canva?
Canva is an online design platform that lets you design anything you want. You can start your Canva project from scratch or get started with one of the available templates. To create something you can use their website, but you can also download the Canva app. I can hear you thinking already, "Is Canva free?" 🤔. Canva has a free version and 'Canva Pro', a paid version to receive even more options. You only have to create a Canva login to be able to start using it. If you're an educator, you must go through the teacher verification process and prove you're a teacher so you can get Canva for free.
Their mission statement says:
To empower everyone in the world to design anything and publish anywhere.
What are Canva templates?
Canva templates are templates made by Canva or other users. Many of them you can see as customizable templates for teachers. As previously mentioned, you can start from scratch or use one of their templates. So how to use Canva templates? Well, you can use them to get ideas or use them as a start for your design. When you use a template, you can edit almost everything. And with everything, I mean everything. Think about the information, the background colors, the images, the icons, and so on.
These are some of the items you can make while using Canva from scratch or with a template, but if you want to see all the options, check out their website.
Calendars
Presentations
Worksheets
Mind maps
Infographics
25 Free Canva templates to use in your classroom

Worksheet templates
1) Book report
Reading is so important, not only for relaxation but also for language and reading development. Apart from reading the book, students also need to understand it. This book report template can help with that. Share this template with your students so they can fill it in every time they finish reading a book. This way, they will also practice their reading comprehension.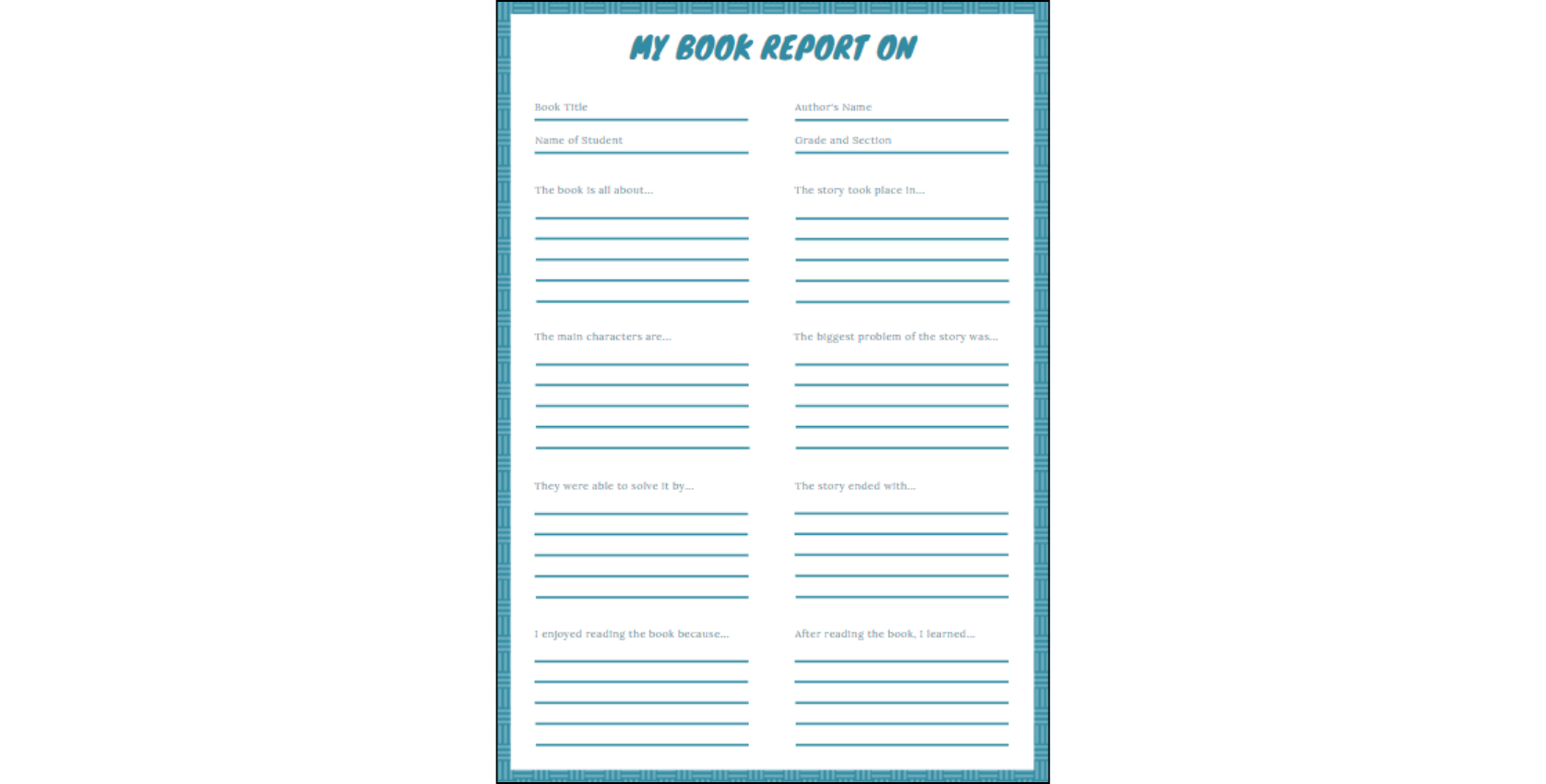 Click to open
💡 Digital tip: There are many ways to let your students fill in a book report. For example, this whiteboard activity about a bookworm. Your students can write down their answers to the questions in this bookworm. Check out this blog post about creative and digital book report ideas to discover more and to learn how you can create these activities yourself.
2) Reading log
When children start learning to read 📚, it is important that they do this on a regular basis. It can help them if parents fill in this reading log template for their child. Both child and parent will be motivated to read because you know that the other students will do their best as well. And as a teacher, you get an overview of how much your students read.
This template was created by Carlee Guzman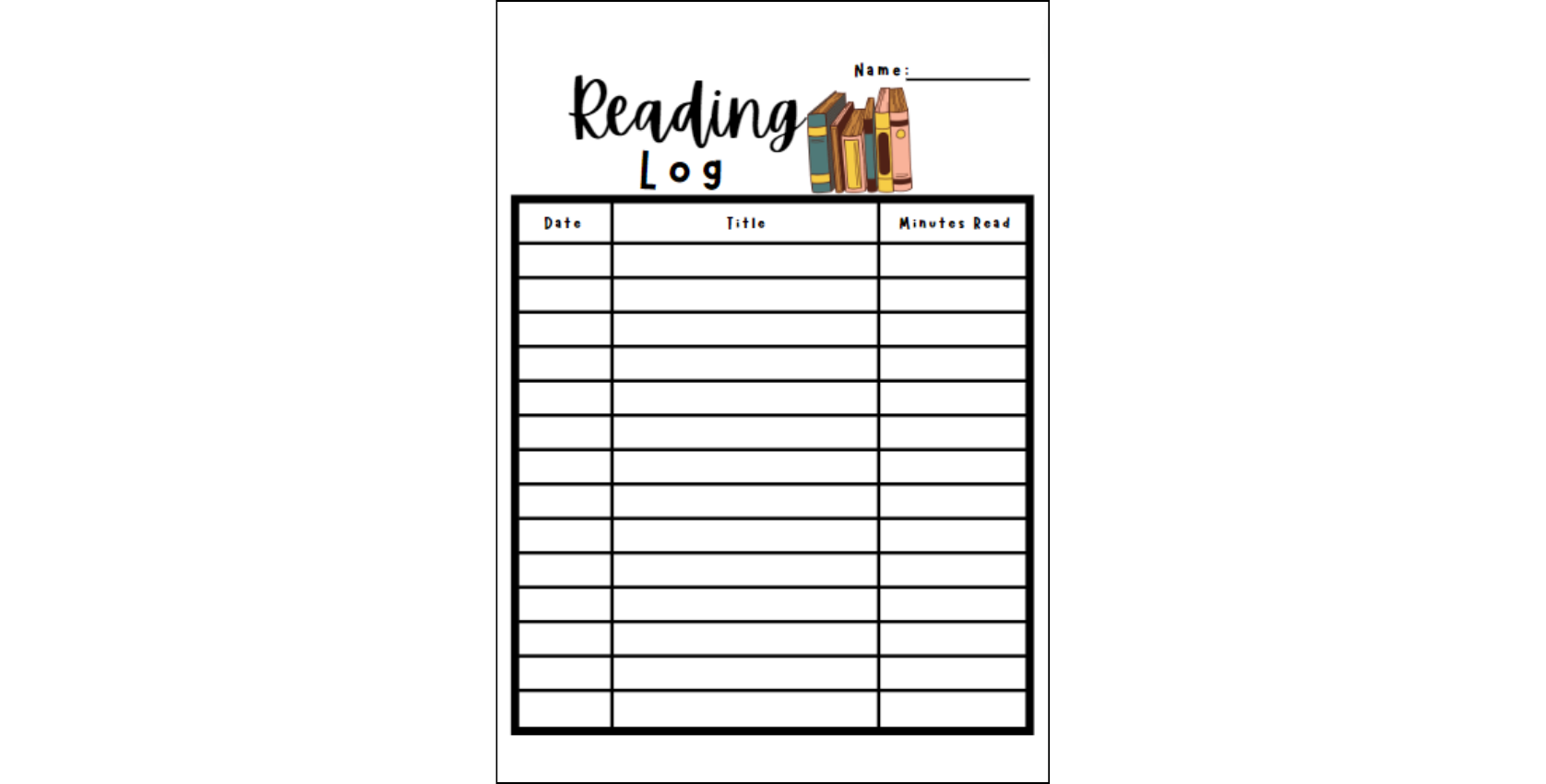 Click to open
3) Mental arithmetic
Even for math, Canva has templates. This math template is for your students who need to practice additions and subtractions. The challenge is to complete as many questions as they can in 3 minutes. You can change the template to fit your students' level better. You can change the text, the exercises and of course you can also change the color if you don't like blue 😉.
This template was created by LJR Edu Resources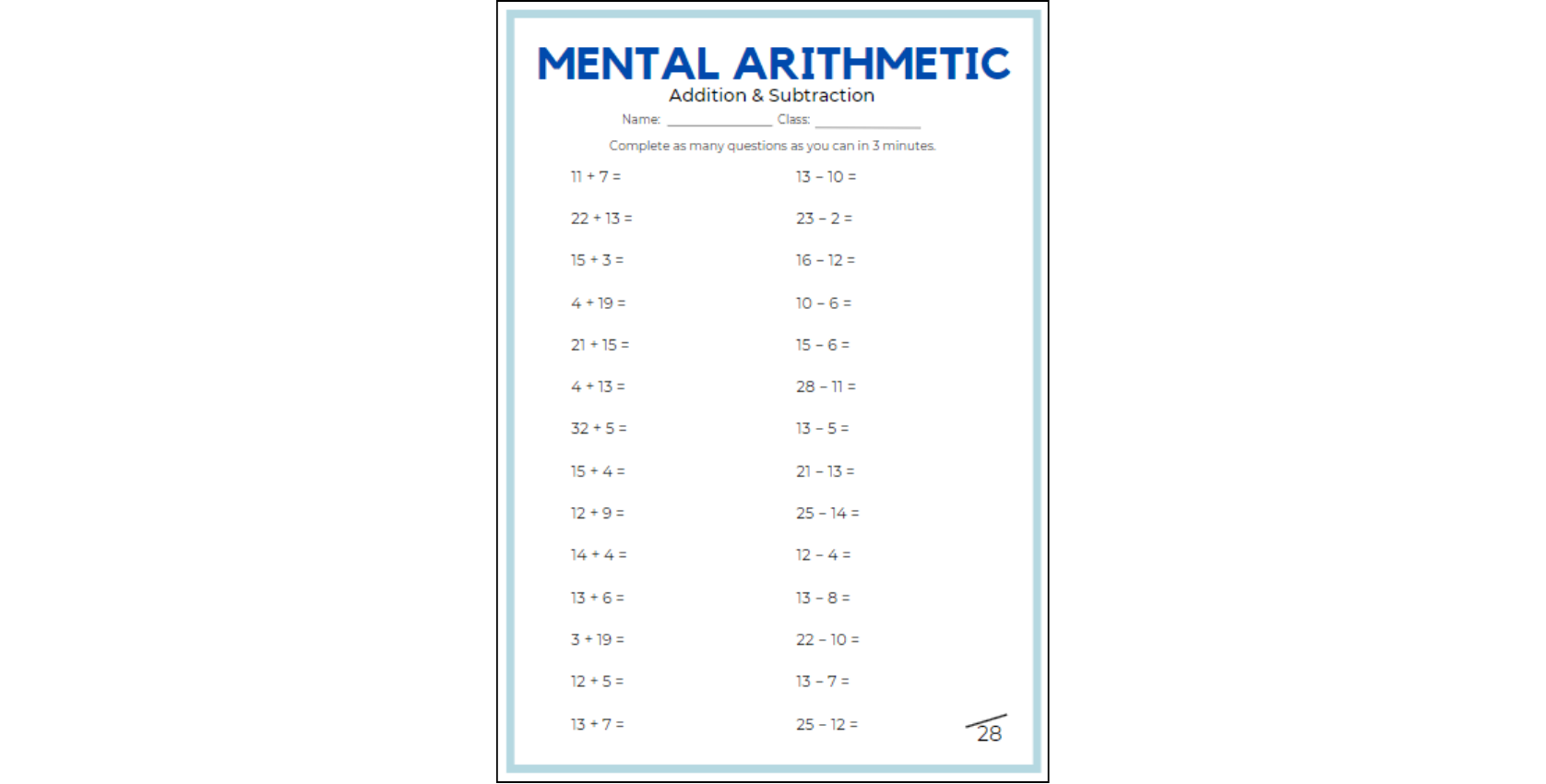 Click to open
💡 Digital tip: Are you looking for a way to combine arithmetic with technology? This tip will save you lots of time… You can make an arithmetic activity with BookWidgets, so your students will be able to practice. This is an example. Can your students reveal the word on the right?
4) Multiplication board
Practicing multiplication with your students? Print this multiplication board template to let them play a game. While playing, they won't only have fun but will also learn their multiplication together with friends.
This template was created by Asriningdiah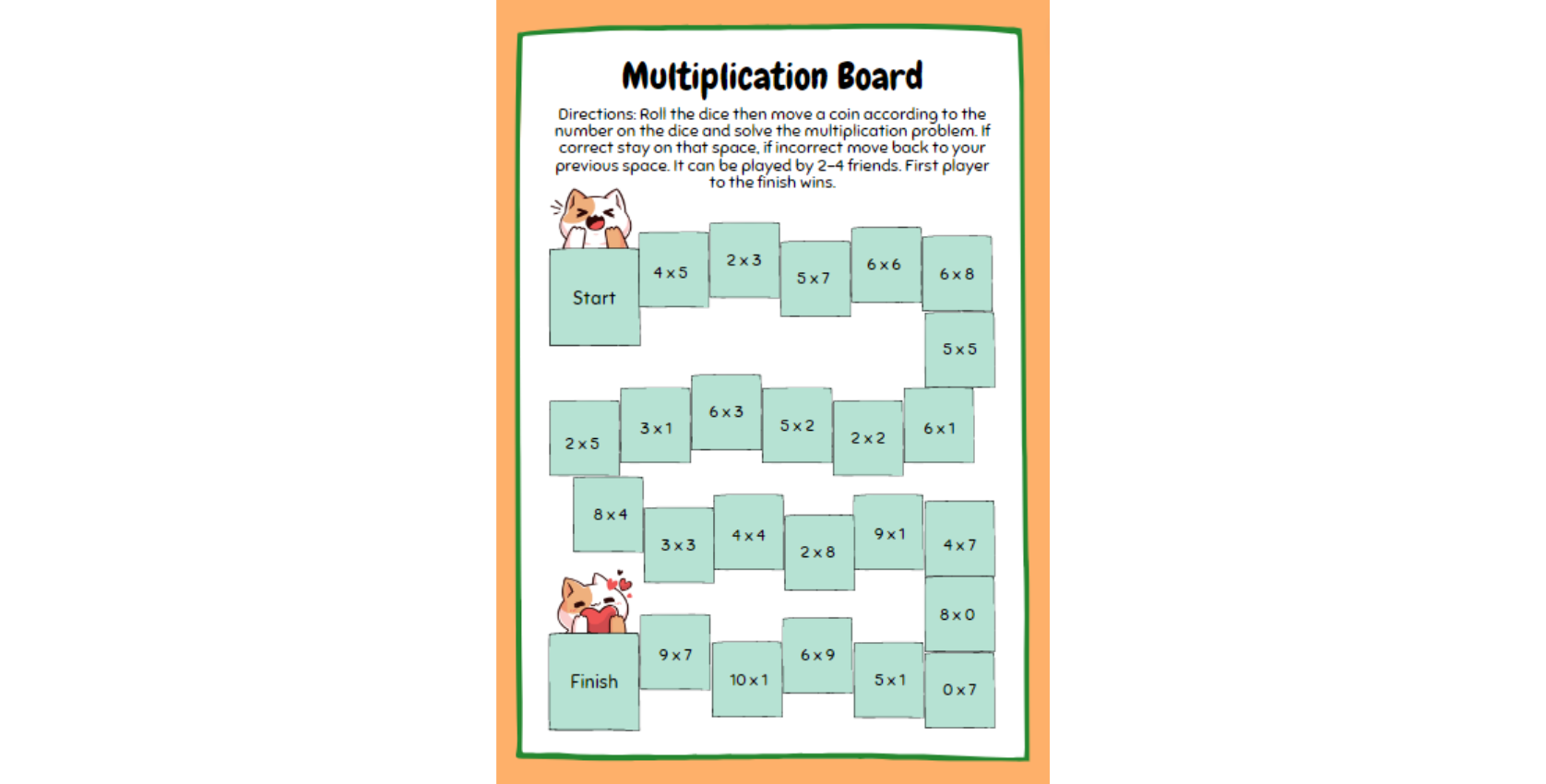 Click to open
5) Mind map
Introduce your students to the use of mind maps. For example, in this mind map template, the main idea is 'job hunting.' If you teach about this topic, you could make a mind map with your students to summarize the class. It will help them to review when they have an upcoming assessment 📝. Another possibility is to let each of your students brainstorm about the topic. This way they will think about the topic and use their own knowledge. Then, when everyone is ready, you can discuss which words must be on the mind map and explain why.
This template was created by Leonora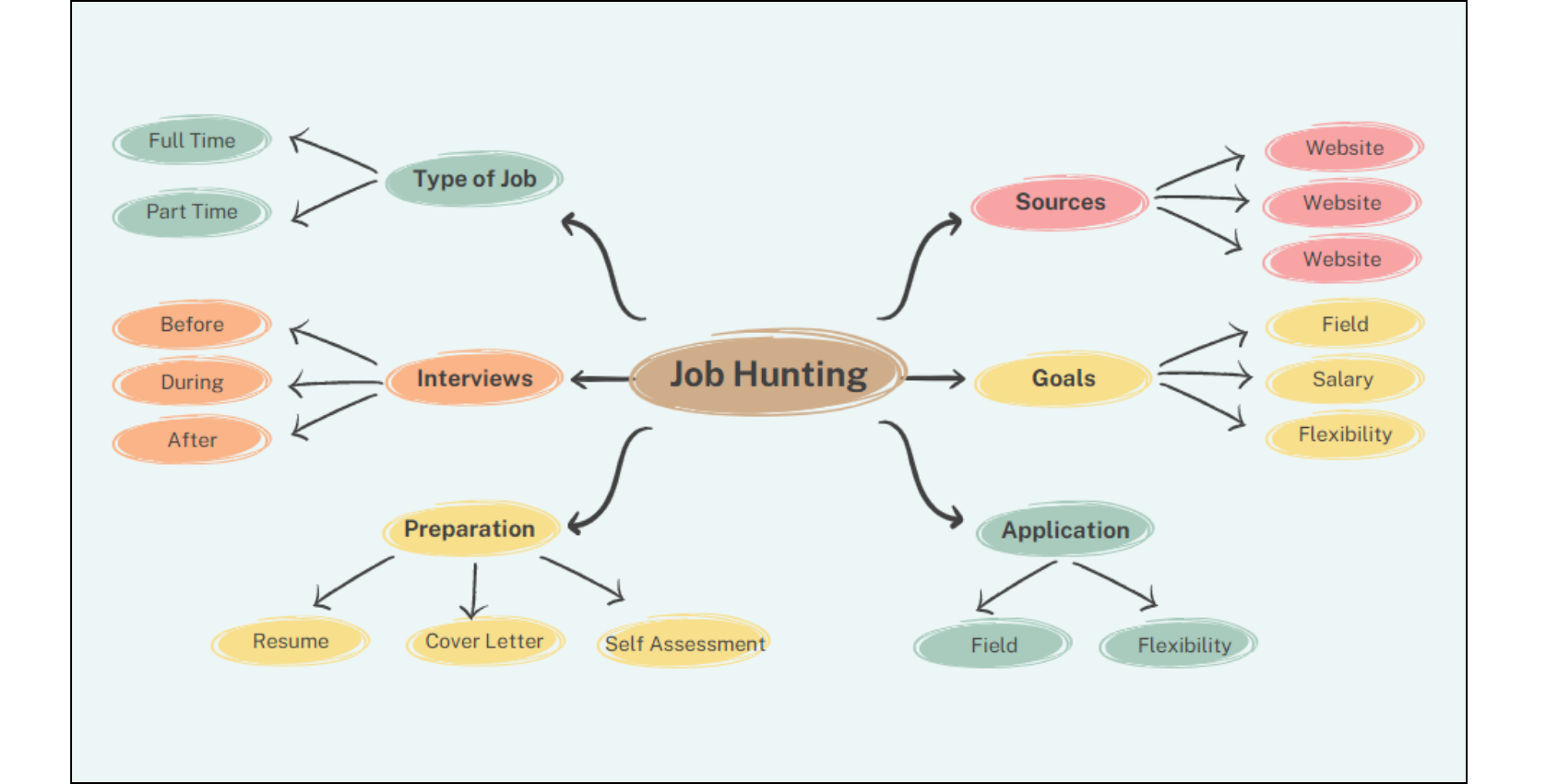 Click to open
💡 Digital tip: Let your students complete a digital mind map. For example, this mind map activity is for learning to associate words. The purpose is to let your students think about a specific word. In a digital mind map your students can rearrange all the balloons so they always have a place to add a balloon somewhere. Just like that, the mind map will always remain clear. Are you looking for more ideas? Check out this blog post to bring more structure to your student's thinking.
6) Coloring pages
Learning to read as a child can be hard, and not everyone likes it. With this coloring book template children will practice their reading skills during a fun activity. They won't think about it like practice time. While coloring pages, they will begin to associate the words with the shapes on the page.
This template was created by Elky Ramirez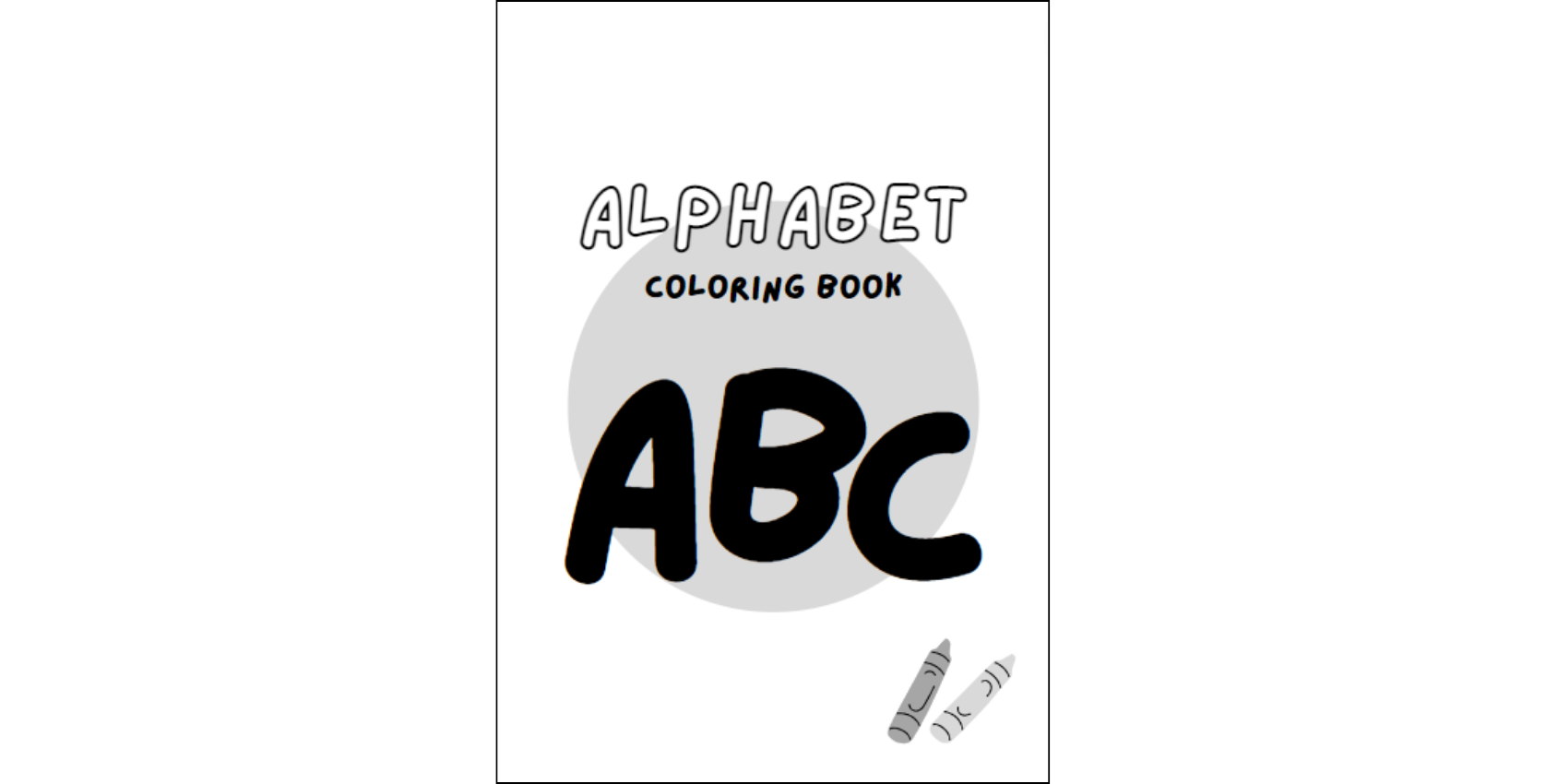 Click to open
7) Word search
Time to teach your students a new theme? Introduce them with a word search puzzle 🔎. This template is one of the many templates Canva provides. A word search helps students become better at word letter recognition and spelling as they actively look for letters that form words.
This template was created by Maria Salomón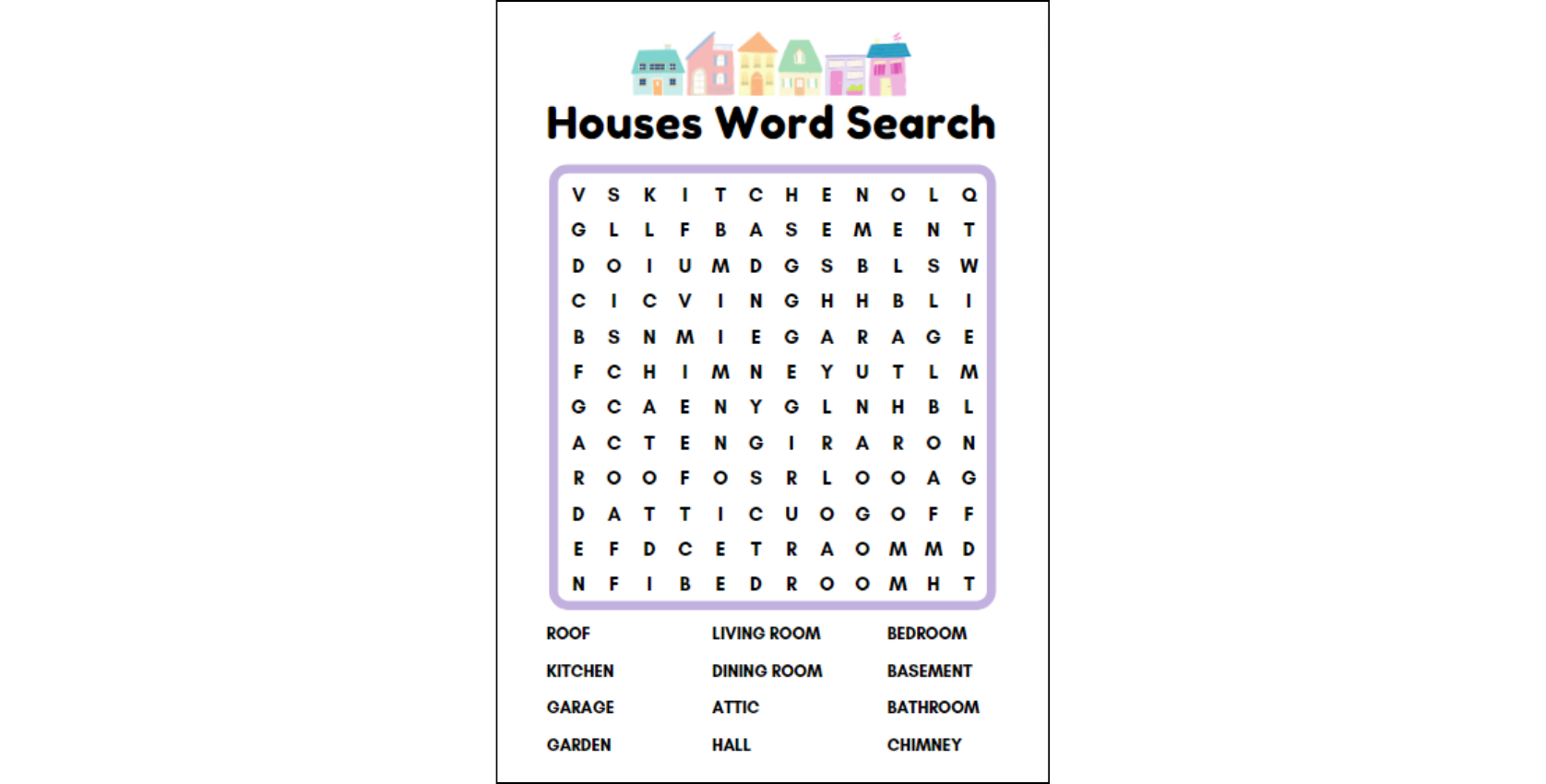 Click to open
💡 Digital tip: Did you know that you can create a digital word search with BookWidgets? Here is a word search example activity about ski equipment, describing the words they should search for. The biggest advantage about going digital is… time! Create a word search like this in no less than 5 minutes. You can use them for so many themes and in so many ways. Discover more in this blog post and learn everything about creating interactive word search puzzles.
8) Bingo
Looking for a fun activity? Try this bingo activity, by using the autumn themed bingo template. The purpose of this template is that students try to link the description to the word. You, as a teacher, will read the description of some words. The students will have to guess which word you are talking about. While playing this game, students also start to associate these words with the season. Are you looking for another theme? No problem! These templates are easy to change so that it will save you time!
This template was created by Zuzel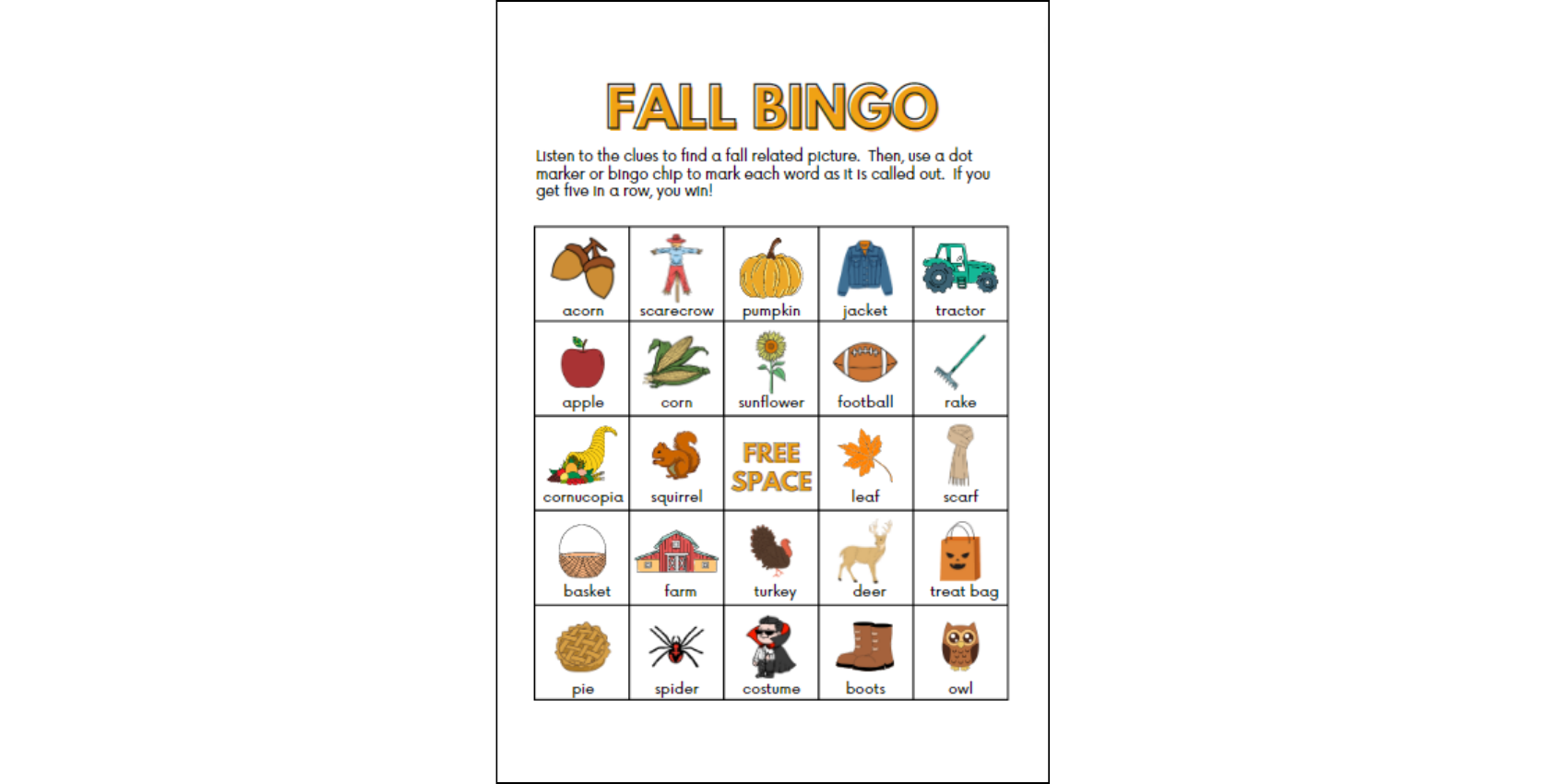 Click to open
💡 Digital tip: One of the advantages of creating a digital bingo widget with BookWidgets is that you don't need to worry about making multiple cards. Your students will automatically receive a different card. In this example, you can test your students to see if they can read the clock correctely. You give them a time (just say it out loud). This is not the only way of using bingo in your classroom! Check out this blog post to discover more creative and fun ways for your lessons.
9) Cards
This template contains transportation vehicles cards 🎴. Right now there is a graphic on it and the name of the vehicle. If you want to see if the students recognize the vehicle, you can remove the name from the template. You can print these cards and your students can write down the names of the vehicles on them. Another way of using them is by playing a card game.
This template was created by Maningga Rungga Design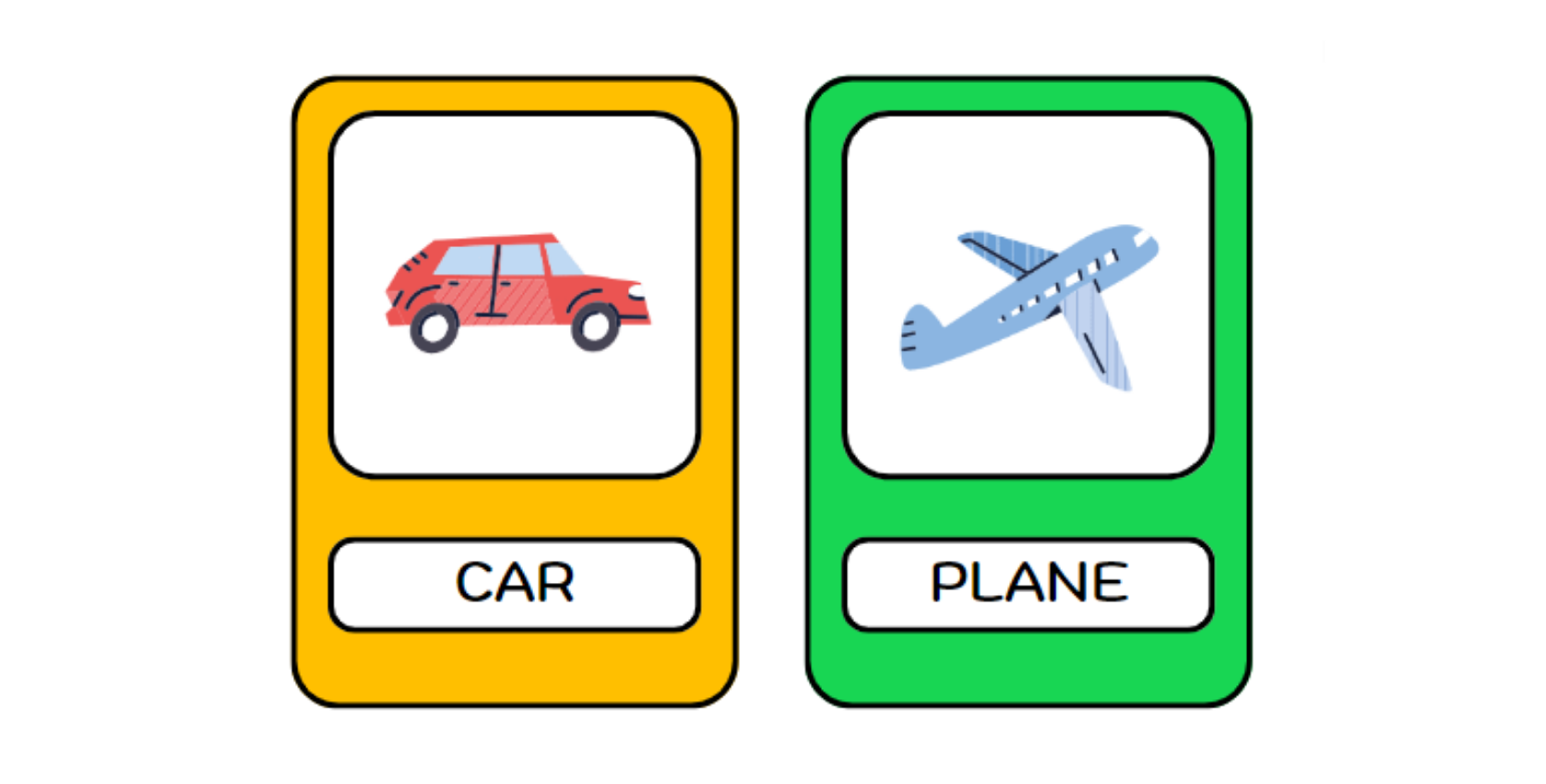 Click to open
10) Digital panel comic strip
Since we live in the digital era, students also have to learn how to work on computers or tablets. Share this panel comic strip template with your students. Let them create a comic strip on their laptop. While using this template they practice their digital skills, but also their creativity and writing skills. When you open this template you will see that they give you many graphic options. There are animals in different positions, many face options, and even some icons that your students can use.
💡 Tip: You can print this template if not everyone has a laptop. Let them cut out the graphics and stick them on the paper or let them draw these graphics. Afterward, they can write down the text in the text balloons.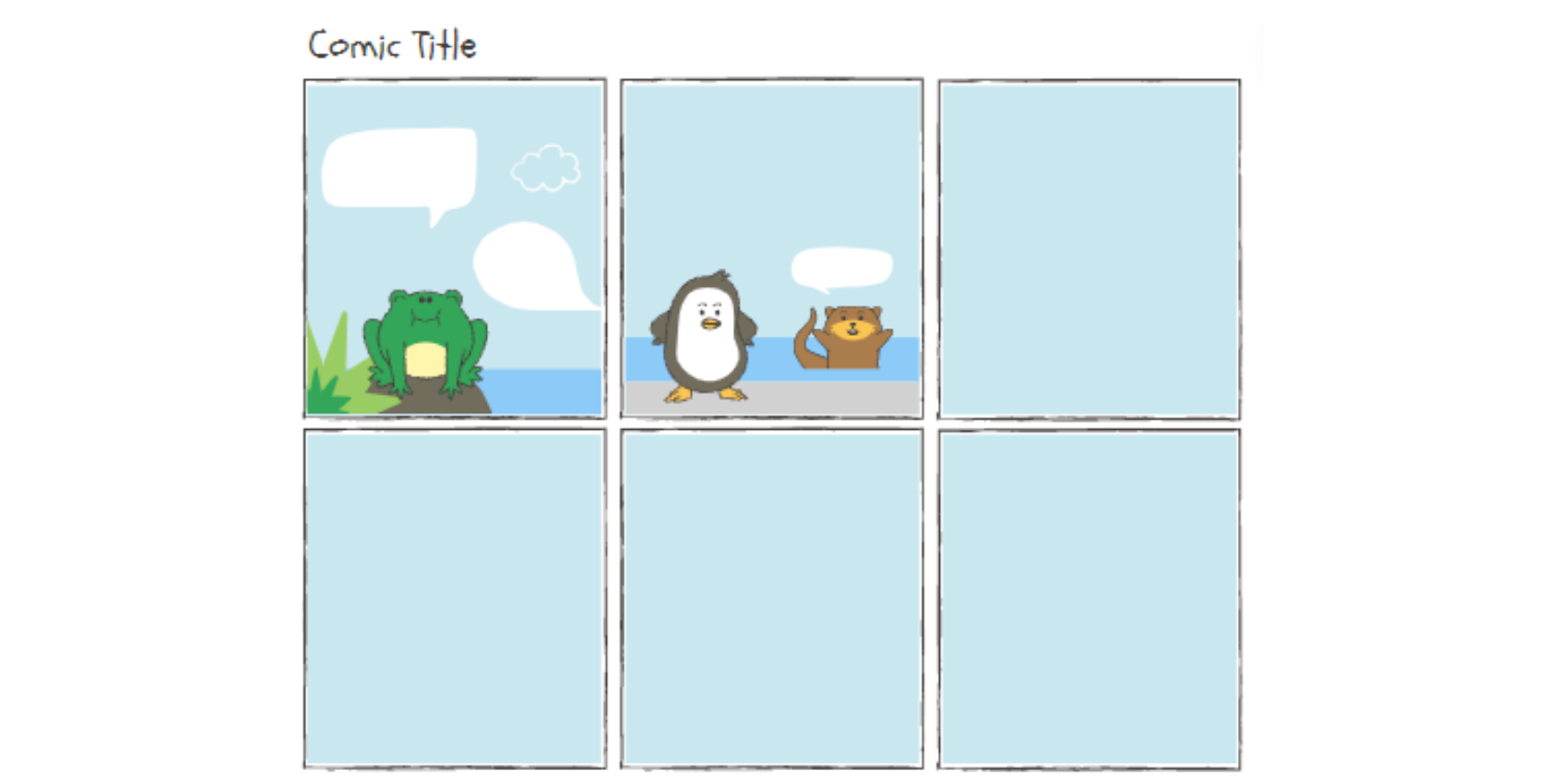 Click to open

Presentation templates
11) Class introduction
An overview at the start of the year is helpful for your students. Using Classroom presentation templates can you help you with this. In this presentation, you can tell more about yourself, the lessons that will be covered, the requirements, the goals, and how you will evaluate them. When you share this presentation with your students, they will be able to look back any time they have a question about the rules or purposes of your class. This way, there won't be discussions about whether you shared this information with them or not.
💡 Tip: Having this presentation ready is also great when new students arrive to class. This way you are organized and ready to help them jump in and learn.
This template was created by Eviory Studio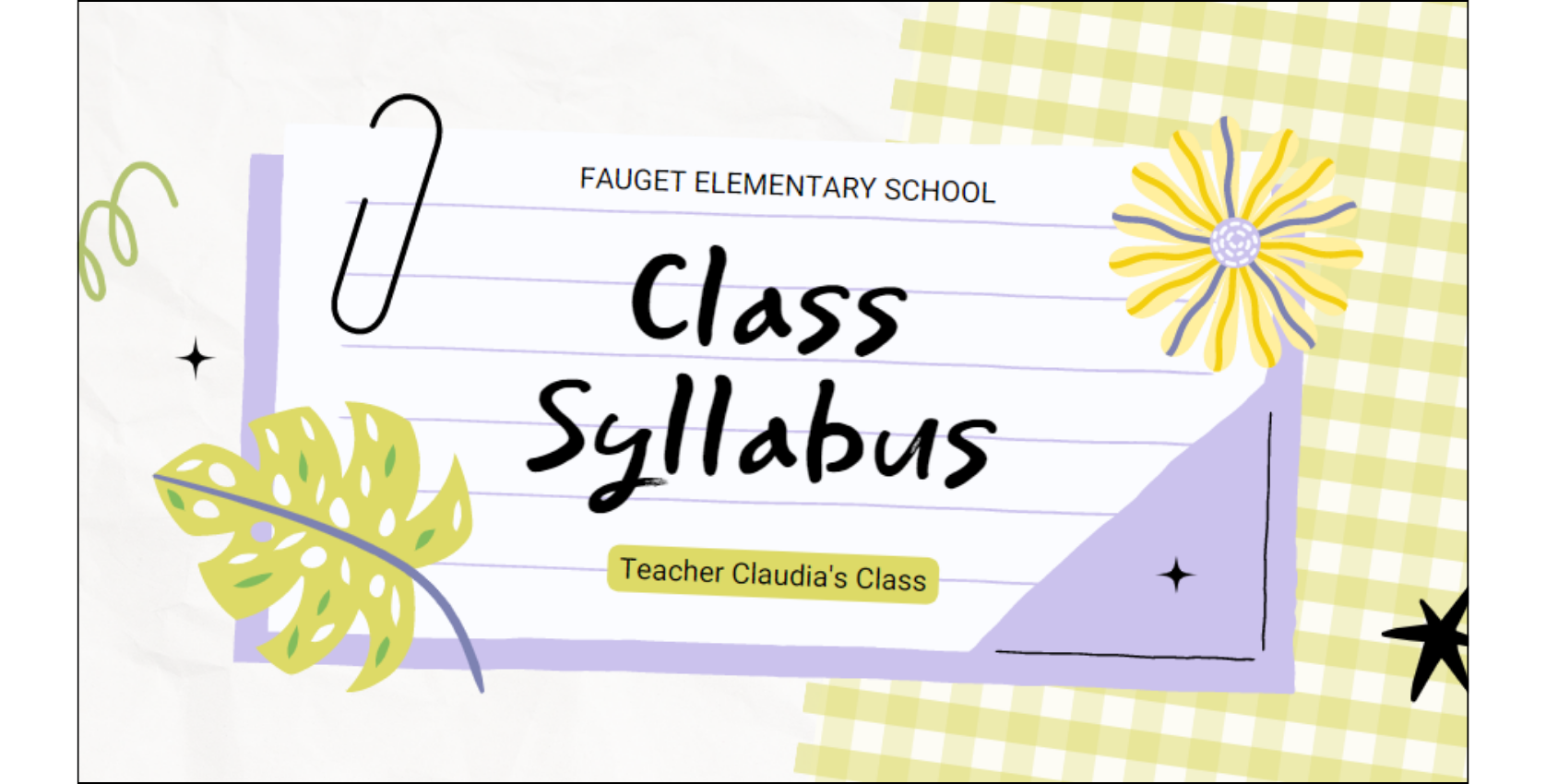 Click to open
12) Group project
Let your students create a presentation for their group project with Canva. They can look for ideas in the available templates, and if they're creative enough they can start from scratch. It is a fun addition to the group project. When everyone finishes their presentation, they can present it in front of the class for their fellow students and you. Students can work on their creative and presentation skills. This is one of the many templates Canva makes available to everyone.
This template was created by Fazzi Studio Team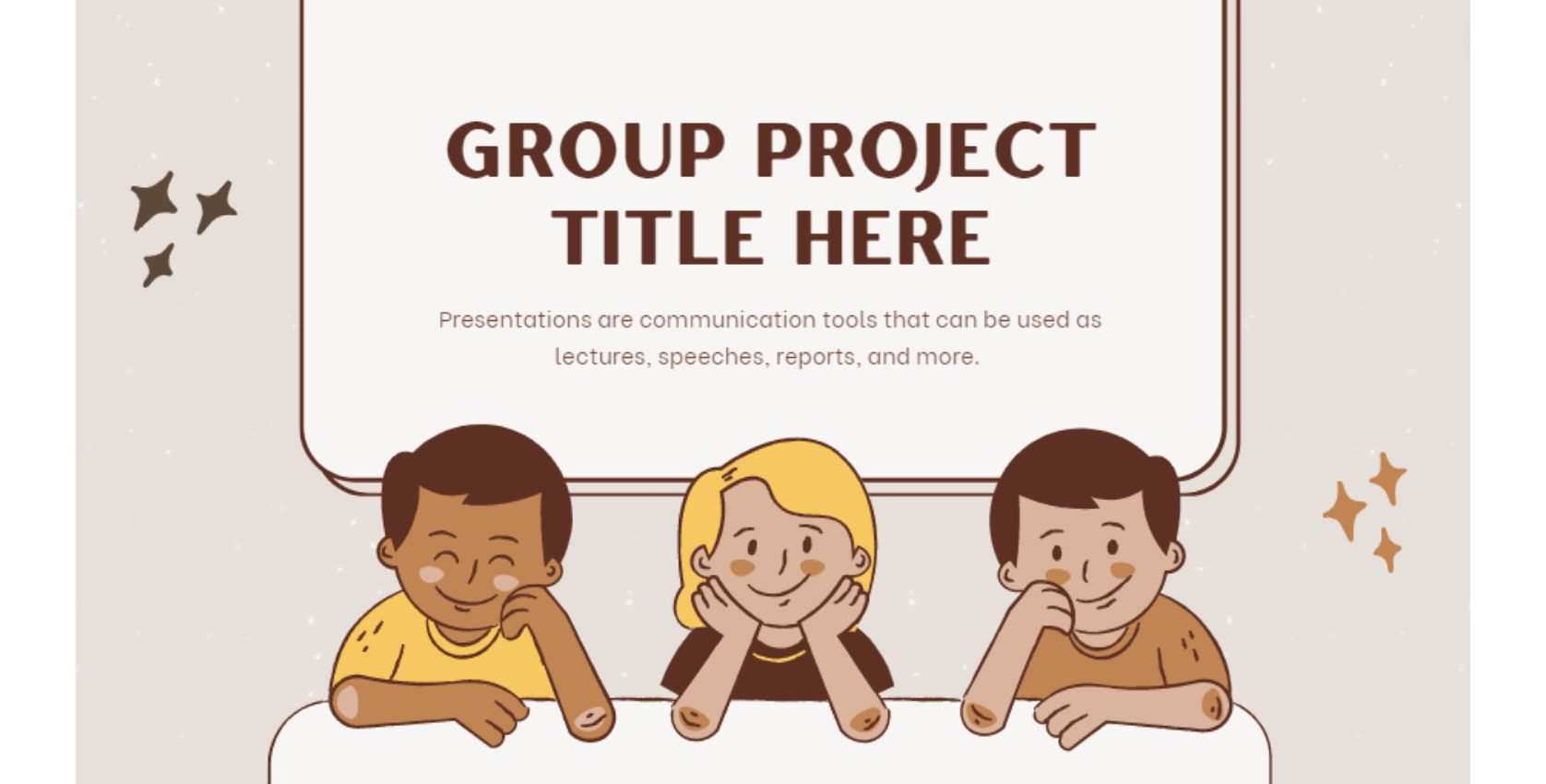 Click to open
13) A book report presentation
There are many ways to present a book report, including a presentation. Canva made this beautiful presentation template about a novel. It can give your students ideas for when they are creating their presentations. Or they can use this template but change the information so it will fit their book.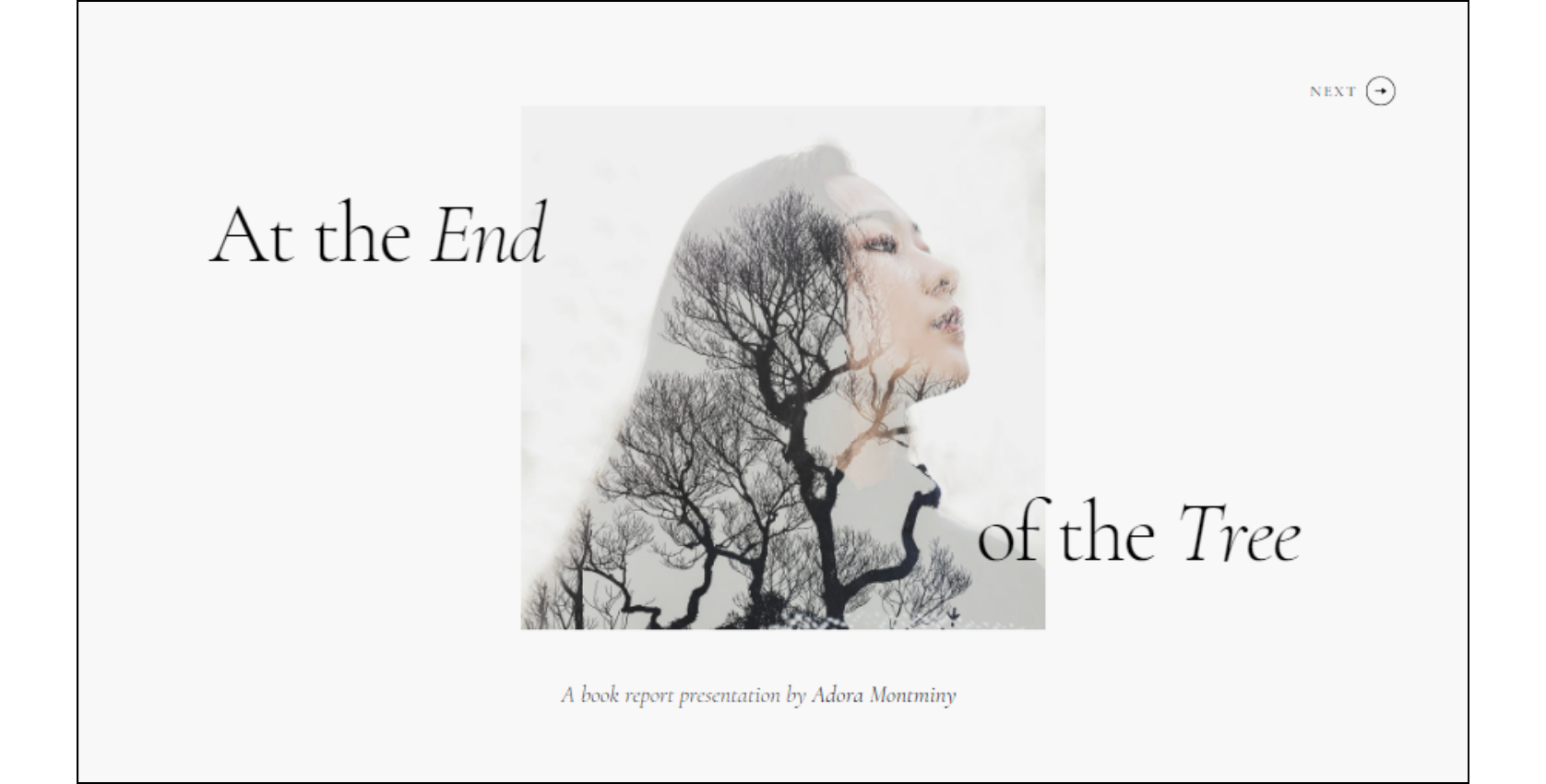 Click to open

Schedule templates
14) Infographic
An infographic is a collection of imagery, data visualizations, and minimal text. There are multiple ways to use an infographic. You can use it as an overview of a topic but also show your students the instructions from an assignment. In this example, they've used an infographic to give an overview of the 'circular economy.' Students only need to read this once and they will know the most important parts of this economy. You can find the template here.
This template was created by Mildreyl Avila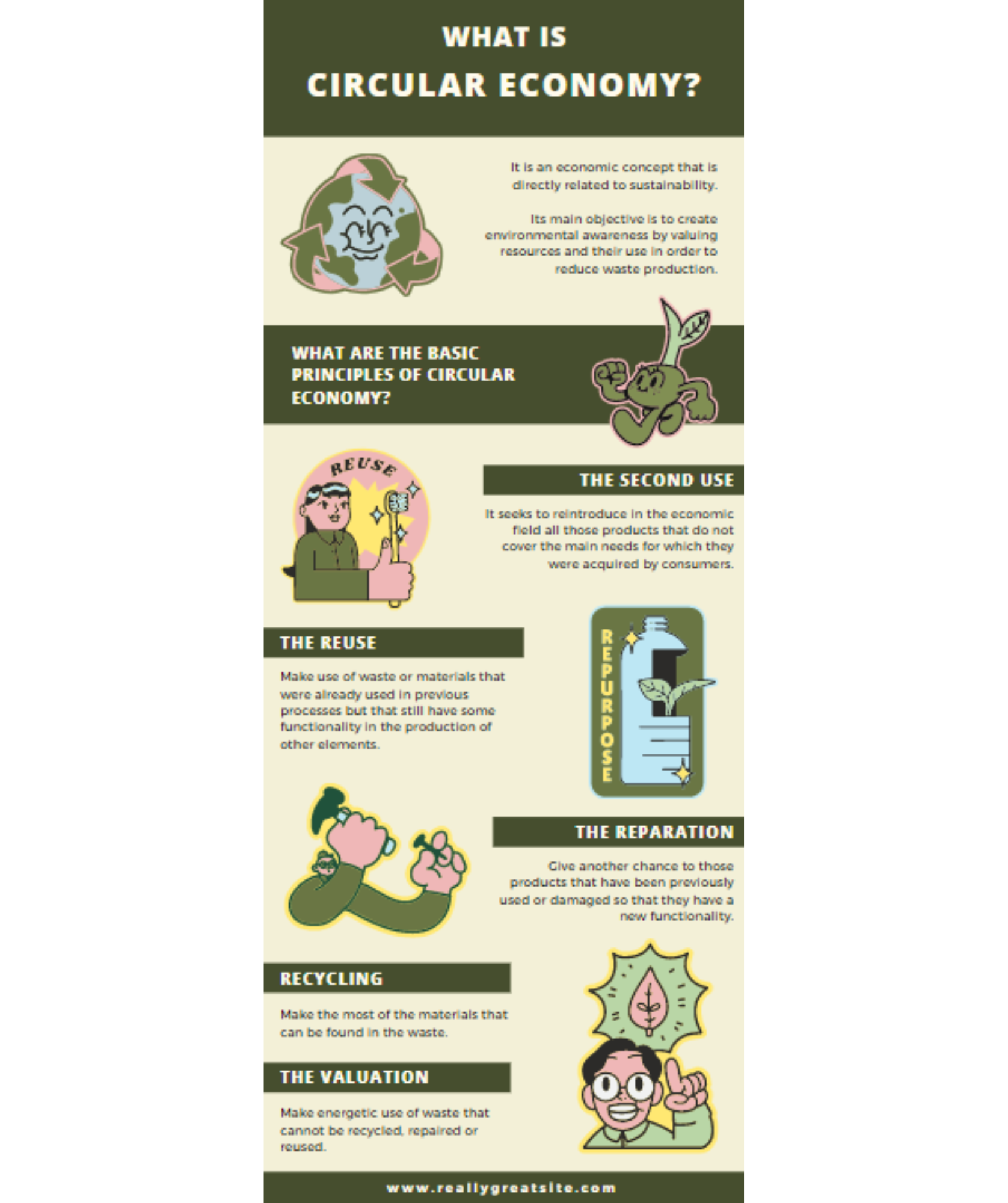 Click to open
15) Class schedule
Start the school week with an overview of the topics you will discuss. This will help students who need extra structure, and it will help you as a teacher as well. When your schedule is ready for the week, you don't need to stress about what topics you will have to discuss the next day. You can choose to print the schedule and hang it in the classroom or display it online each day when class starts. Here you can find one of the many lesson plan templates. Remember you can always adjust it to the way you love it.
This template was created by Lutberbel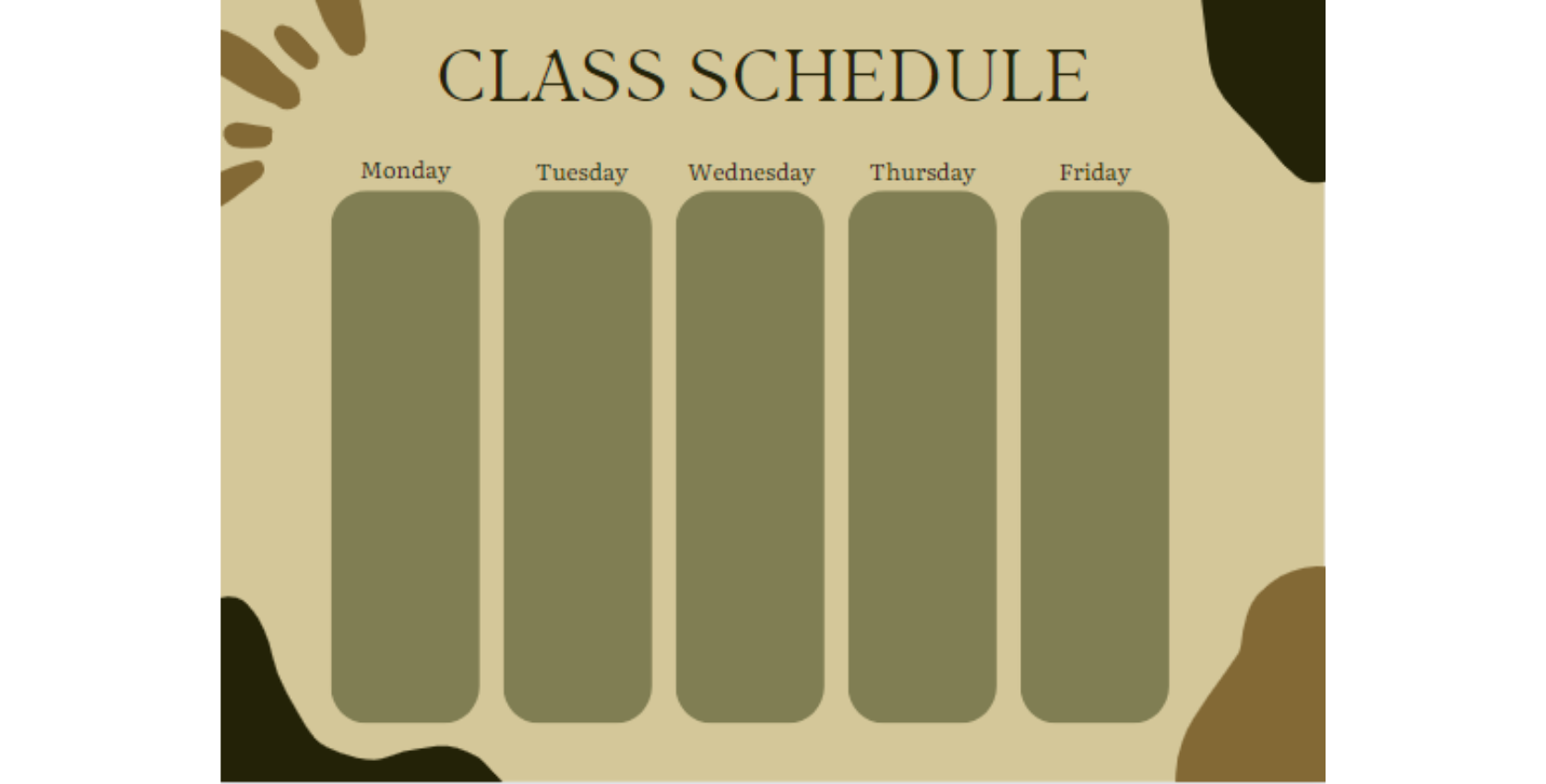 Click to open
16) Birthday calendar
You can use Canva to create a birthday calendar for your class 🎉. This way, no one's birthday will be forgotten. You can use this calendar template or create one by yourself. This template is very simple, but just by using another color, you will have a completely different calendar.
This template was created by Amit Debnath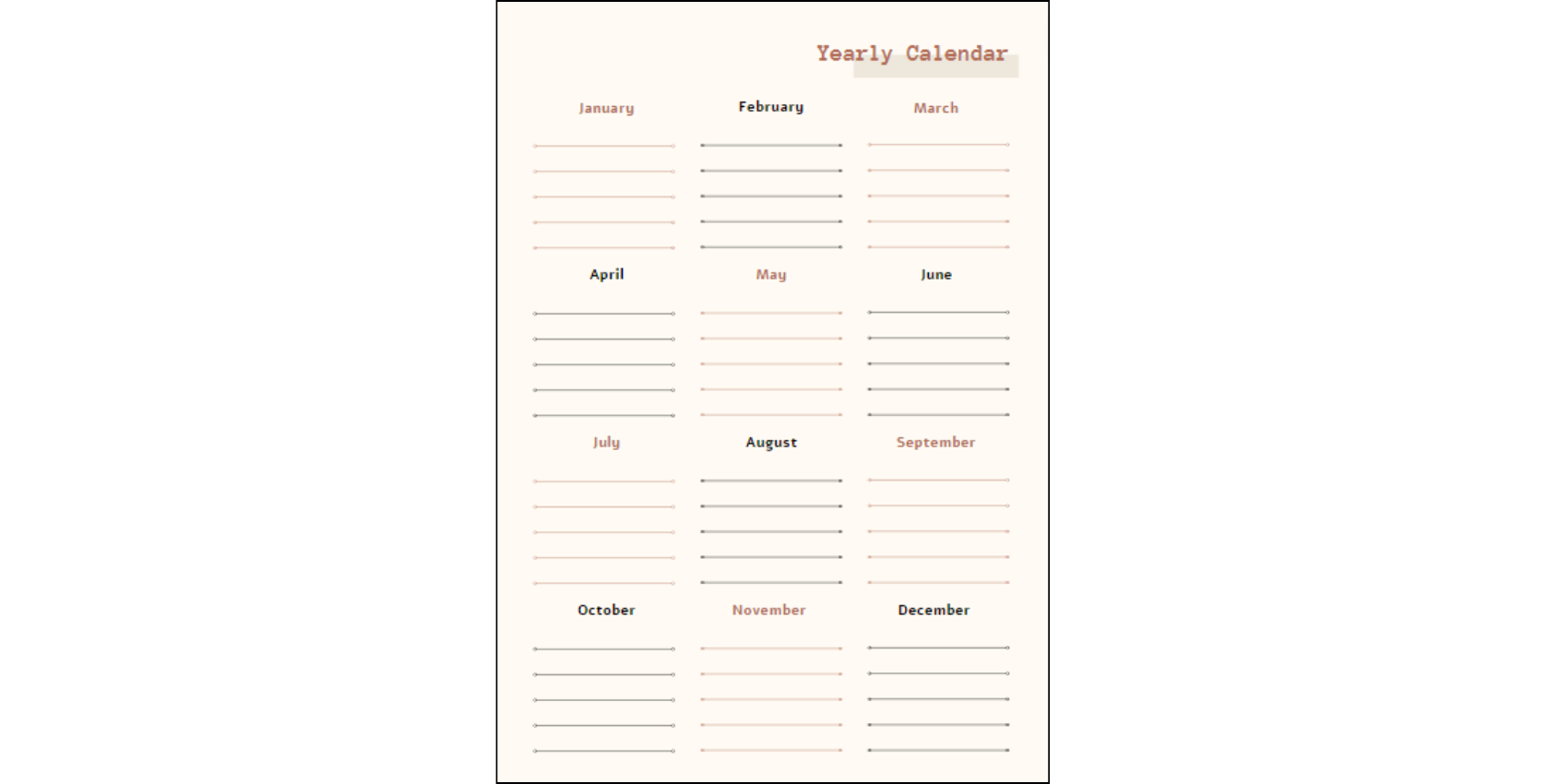 Click to open

Video templates
17) Classroom rules video
Every year we have to tell the new students our classroom rules. Instead of just listing them, you can also show them in a fun way 🎞️. This video template shows the rules together with small graphics. You can change the rules or add rules and do the same for these graphics. Students will remember the rules much faster since they associate them with these graphics.
This template was created by So Swell Edu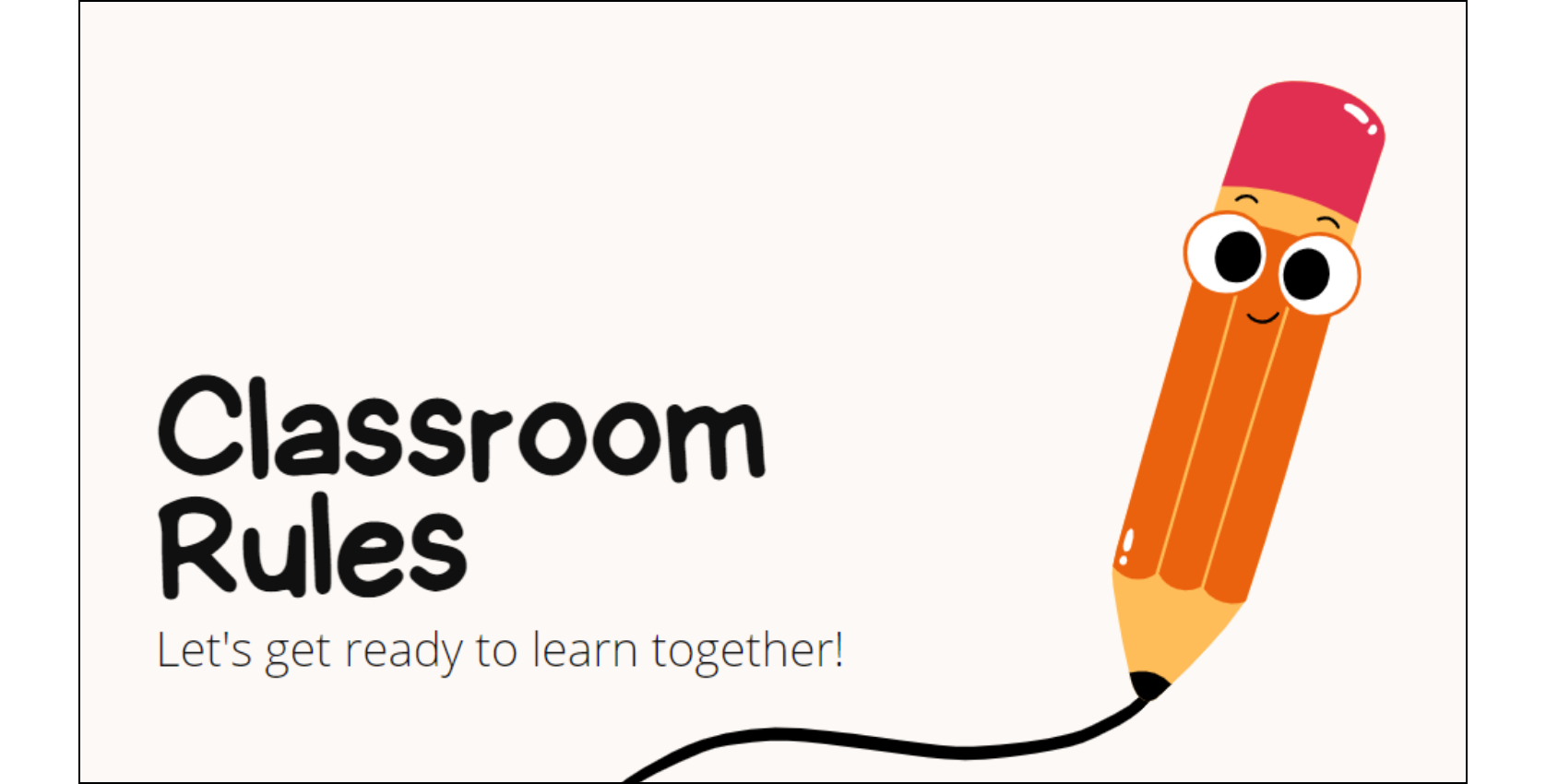 Click to open
💡 Digital tip: Try to create a video quiz widget with BookWidgets! You can save your Canva video and upload it to your YouTube account for free. Now, create your video quiz widget on BookWidgets with that YouTube/ Canva video. This allows you to pause the video and ask questions at specifically chosen moments. Are you looking for more information and inspiration about this video quiz? Make sure to check out this blog post, it will explain everything to you!

Other templates
18) Resume
Learning to write/ create a resume is an essential career skill for students. They can start making one when you have told them everything about writing a resume. Let them go to Canva to search for a template they like to use to create their resume. They can always adjust the template if they don't like something about it. Students will have a clear resume with their own personality in it. Now in the future, they will have their resume ready, and all they have to do is adjust their information. This is an example of a Canva resume.
This template was created by Malena Indart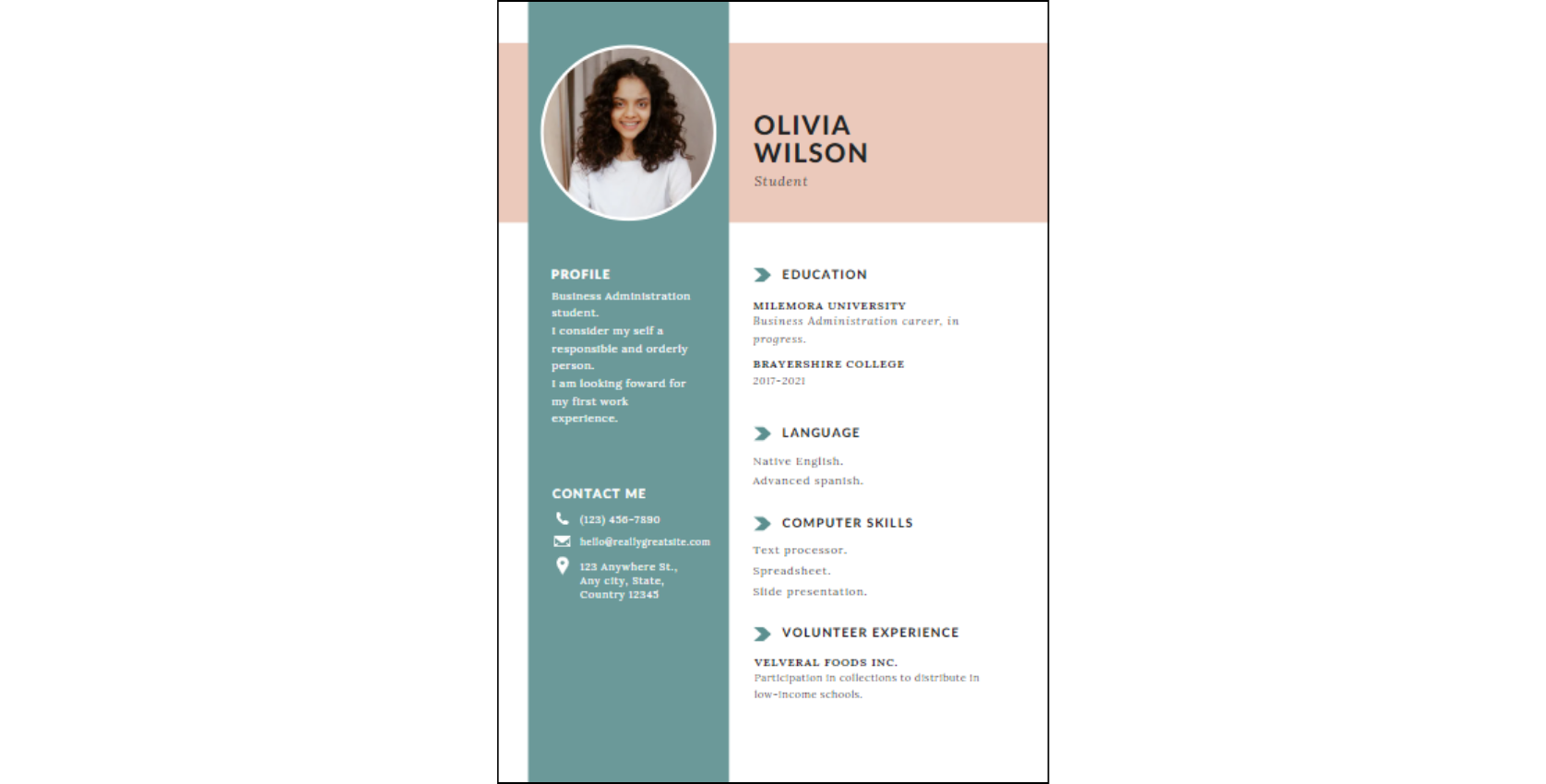 Click to open
19) Voting board
Time to choose a fun activity for the last school day? This voting board idea might help. Add some activity ideas to this whiteboard template, one of the many visual aids for teaching. When you have done that, you give each of your students a sticker or magnet. Ask them individually to come to the board and put their sticker or magnet by the activity they like. The one with the most votes wins. This is one of the whiteboard templates you can use for this idea. And yes, I know it doesn't look like a school subject now, but you can completely adjust it, as I've have mentioned before. 😉
💡 Tip: The online whiteboards from Canva are fun and interactive! It lets you share, post, and draw anything that pops in your mind with your class simultaneously! Share this whiteboard with your students after you have adjusted it and let them vote. Are you looking for more ideas with Online Whiteboards? Make sure to check out this page!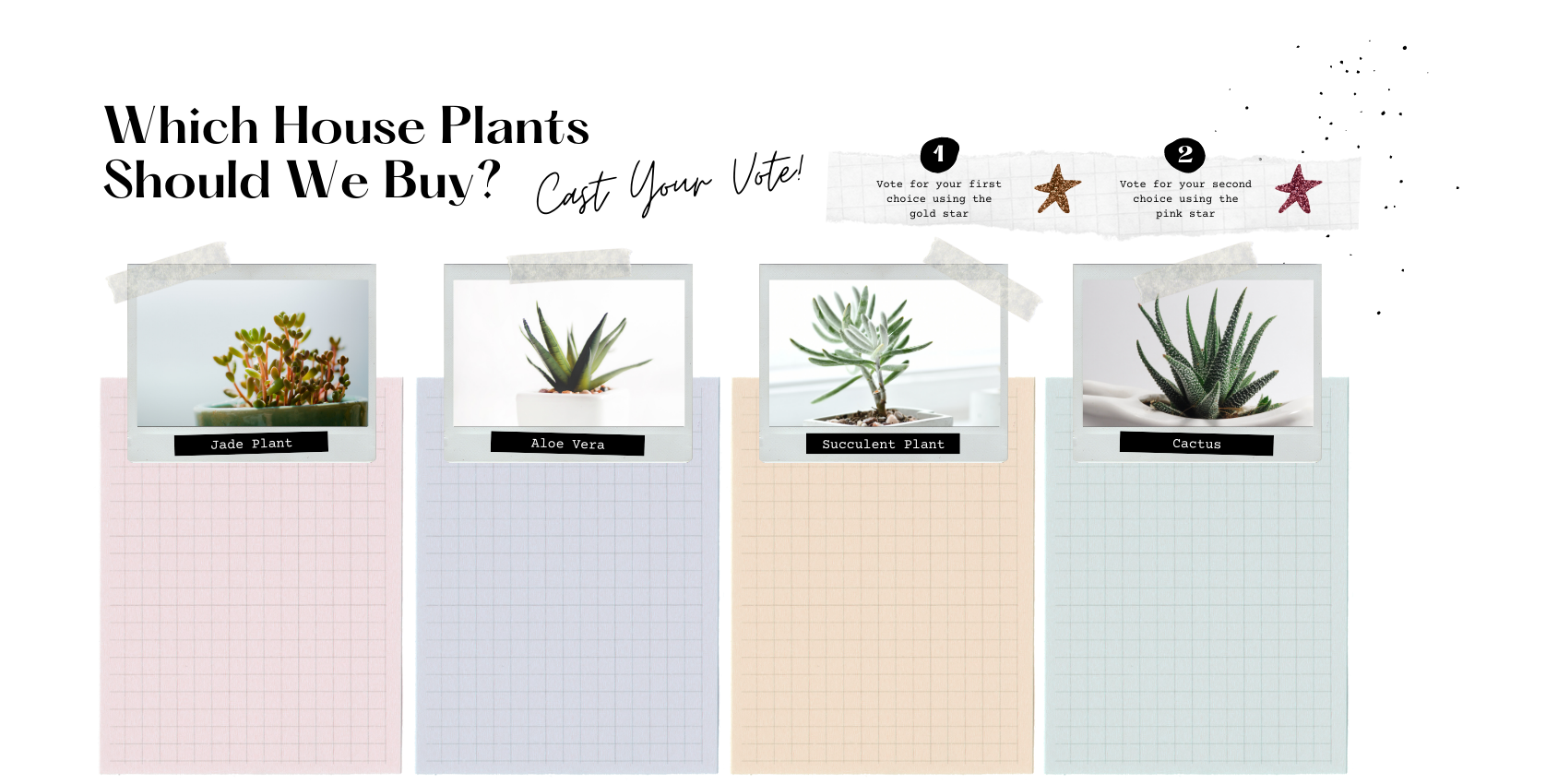 Click to open
20) Progress board
When you see this template, you may not know how to use it. That was my first thought as well, but then I came up with an idea! You can use this when you give your students assignments, and you want to know their progress and self-regulate their learning. On top, you can write down the title of your assignment. And instead of writing down "stop", "start" and "continue", you will write "start", in "progress" and "finished". You can project this on the whiteboard and let them write their name, or print it out for your students individually, so they can "track" the tasks they are working on in the different stages. Or when you're doing some bigger cross-curricular projects, this template might come in handy too.
💡 Tip: It is possible to share this whiteboard template with your students. Now they can write their name in the column where they stand with their assignment and you can follow them up.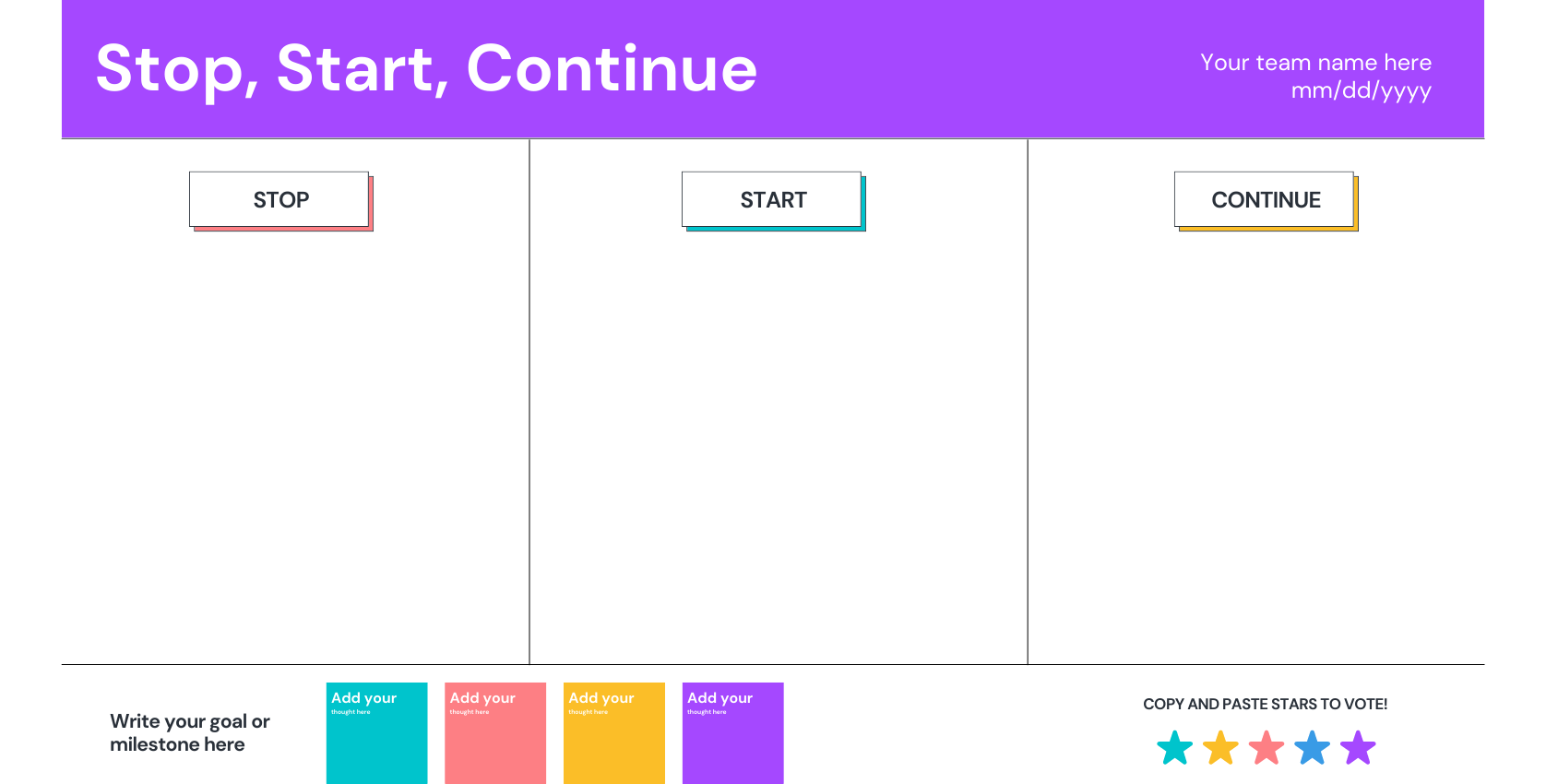 Click to open
21) Checklist
We all know that one student who forgets to bring something to a field trip. Usually, they use the same excuses that they didn't have it or that they forgot it. Well, not anymore! Use this template to create a checklist for your field trip. Print it and give it to your students. Now they have time to see if they have everything or if they have to buy something before you leave for the field trip. And yes, the picture below is a list of activities to do during the summer, but remember, it is easy to adjust. 😉
This template was created by My Social Designer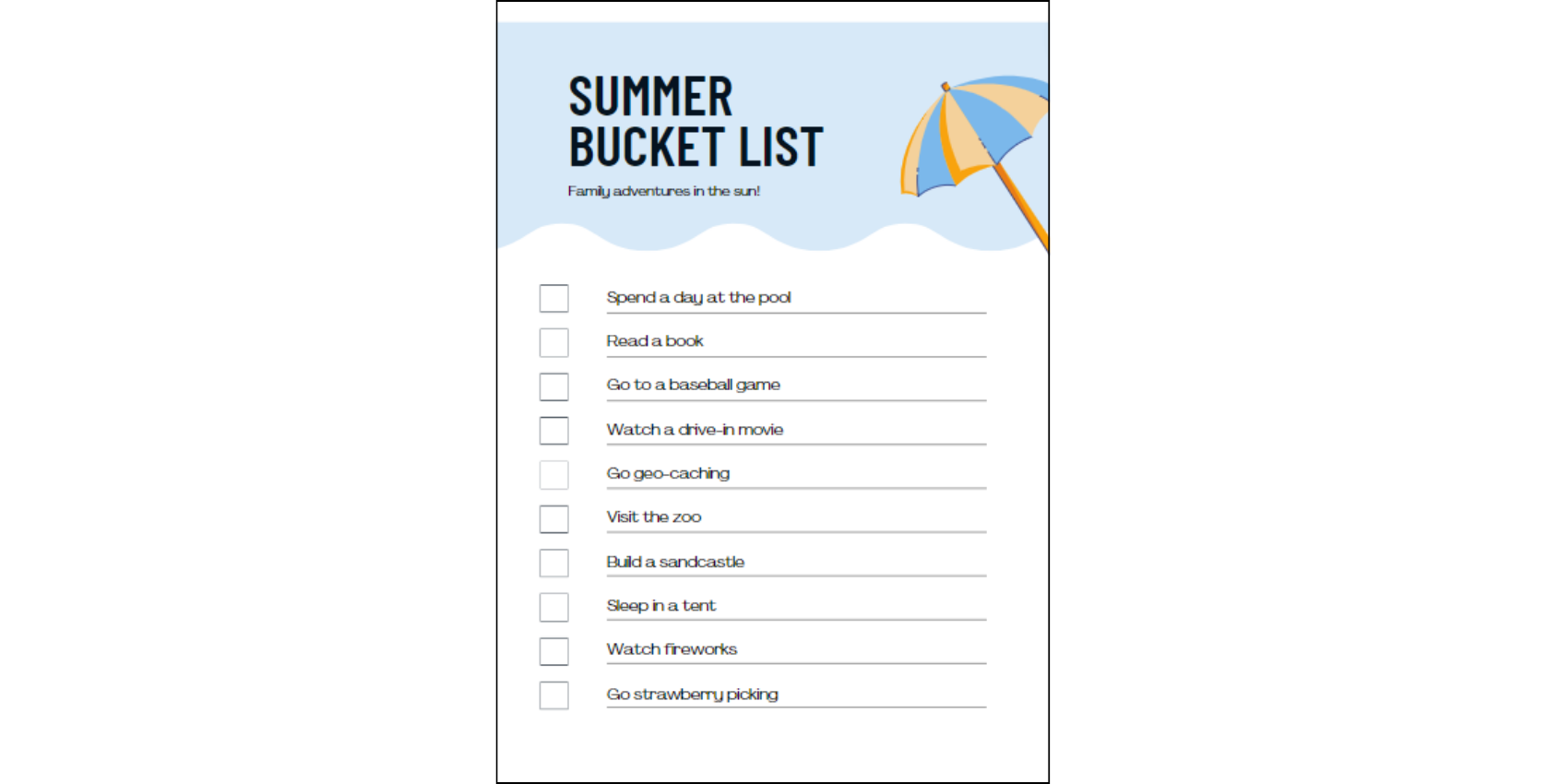 Click to open
💡 Digital tip: Make a digital checklist widget with BookWidgets. So there will be no excuses that they have lost your checklist 😉. For example, do your students need to create an account on Canva? Then this checklist widget can help them come up with a secure password.
22) Classroom newsletter
All parents love to know what their children are going to do in school. With this classroom newsletter template 📰 you can give parents reminders when their child needs to bring something to school. You can write down a small story about last week. There is also a part provided to write down to do's and events. You can still switch this part to something else when you have nothing to write down here. For example, you can add pictures from the students during an activity.
This template was created by Eighteen Std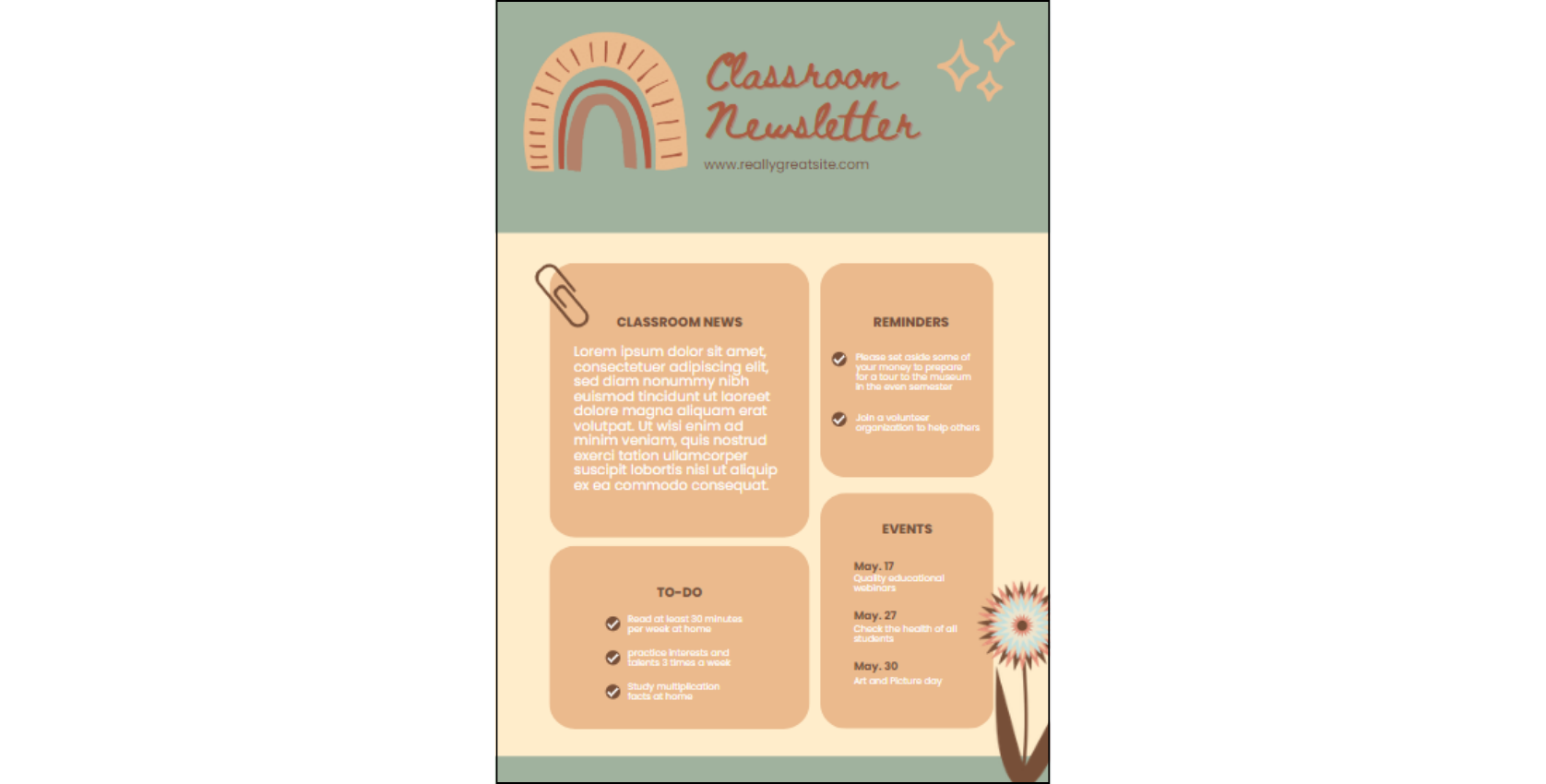 Click to open
23) Classroom community rules
Do you want a little reminder in your classroom about the rules? Then this poster template can be perfect for you! All you have to do is change these rules into your 5 most important rules. Just by doing this, your template is ready. If you want, you can change the style from this template so it will fit your classroom better.
This template was created by So Swell Edu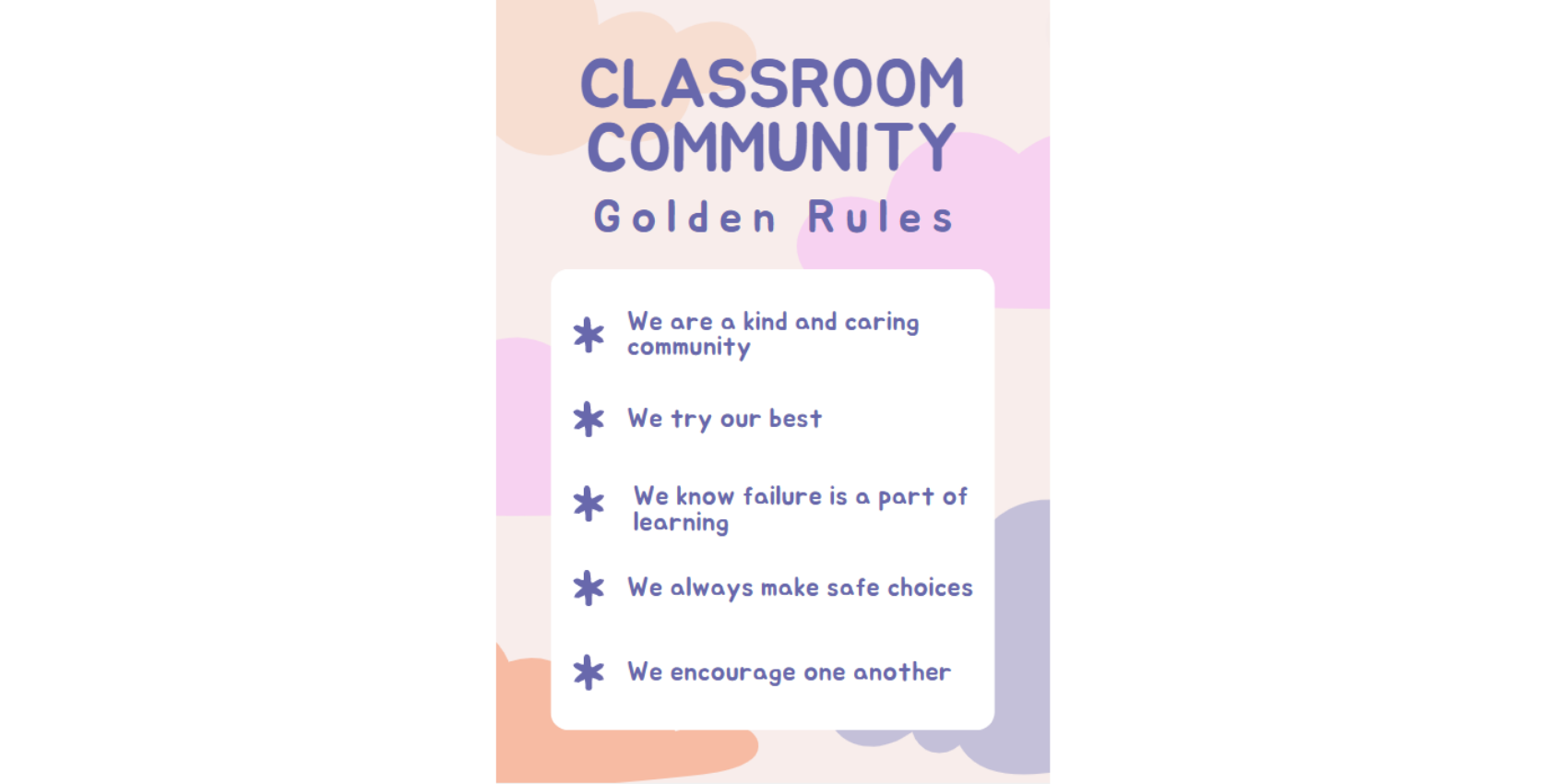 Click to open
💡 Digital tip: Use a classroom community rules poster and make it interactive. This activity is a really good example of an interactive classroom rules poster. The background of this widget has been made with Canva. Use the hotspot image widget from BookWidgets to make it more interactive. Are you looking for more ideas to introduce and explain your classroom rules in a fun and interactive way? Check out this blog post.
24) Posters for in your classroom
Are you looking for classroom design ideas? On Canva, you can create posters to hang on the classroom wall. This template shows you 5 simple tips to go outside more each day. It will make your class more pleasant, and your students can learn something from it. In this case, they will use these tips to go outside without thinking about it. Even more important…a lot of posters on your classroom walls will be about spreading knowledge.
💡 Tip: Did you know that Canva also offers printing?
This template was created by Socially Sorted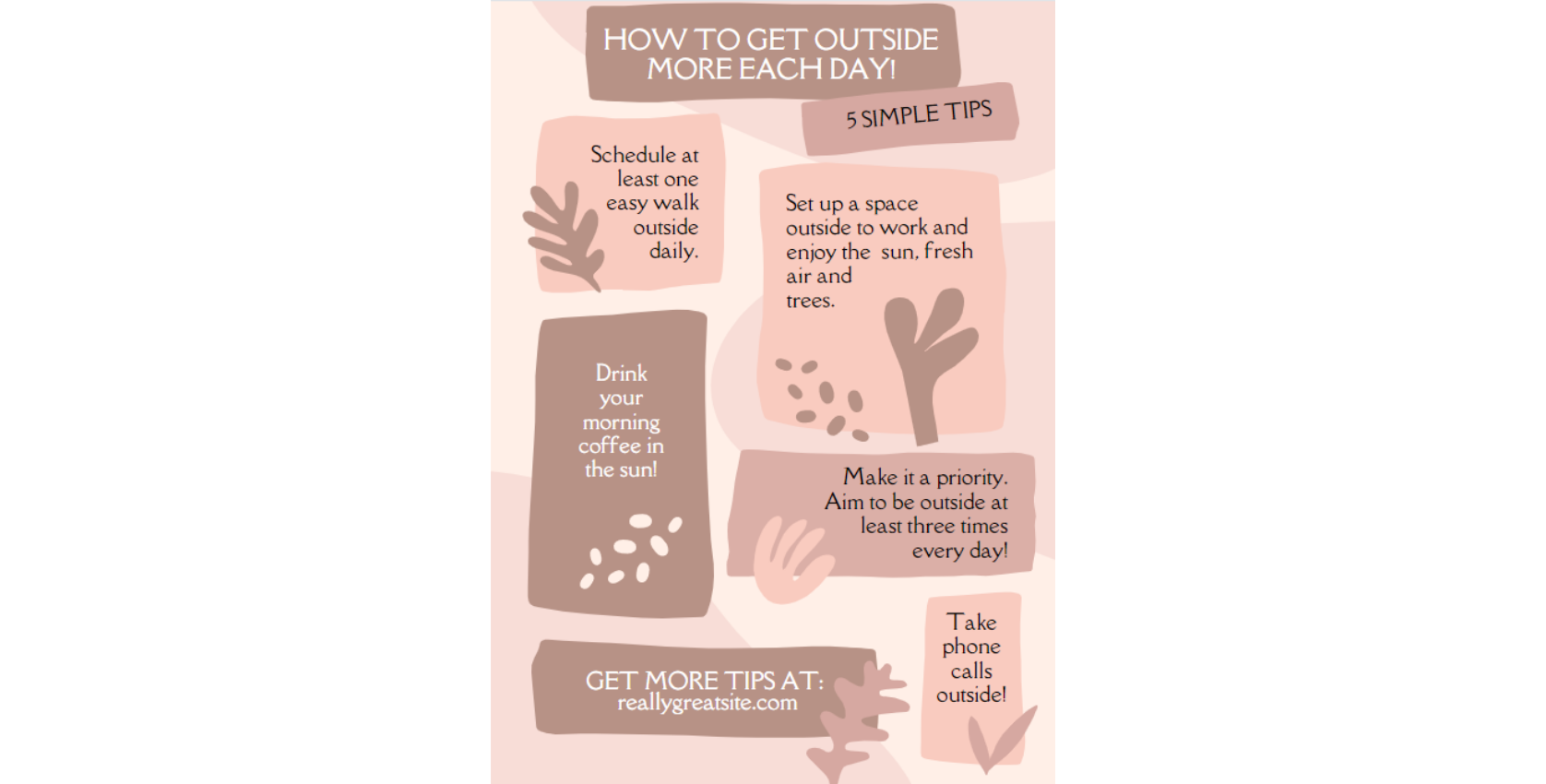 Click to open
25) Quotes
When I was young, my French teacher gave us these little cards with French quotes. She wanted to inspire us, and at the same time, we were learning some French by reading and trying to understand the quotes. It helped me to stay motivated for my French classes. Canva has many templates available with quotes. Here you can see one of the templates.
This template was created by Malena Indart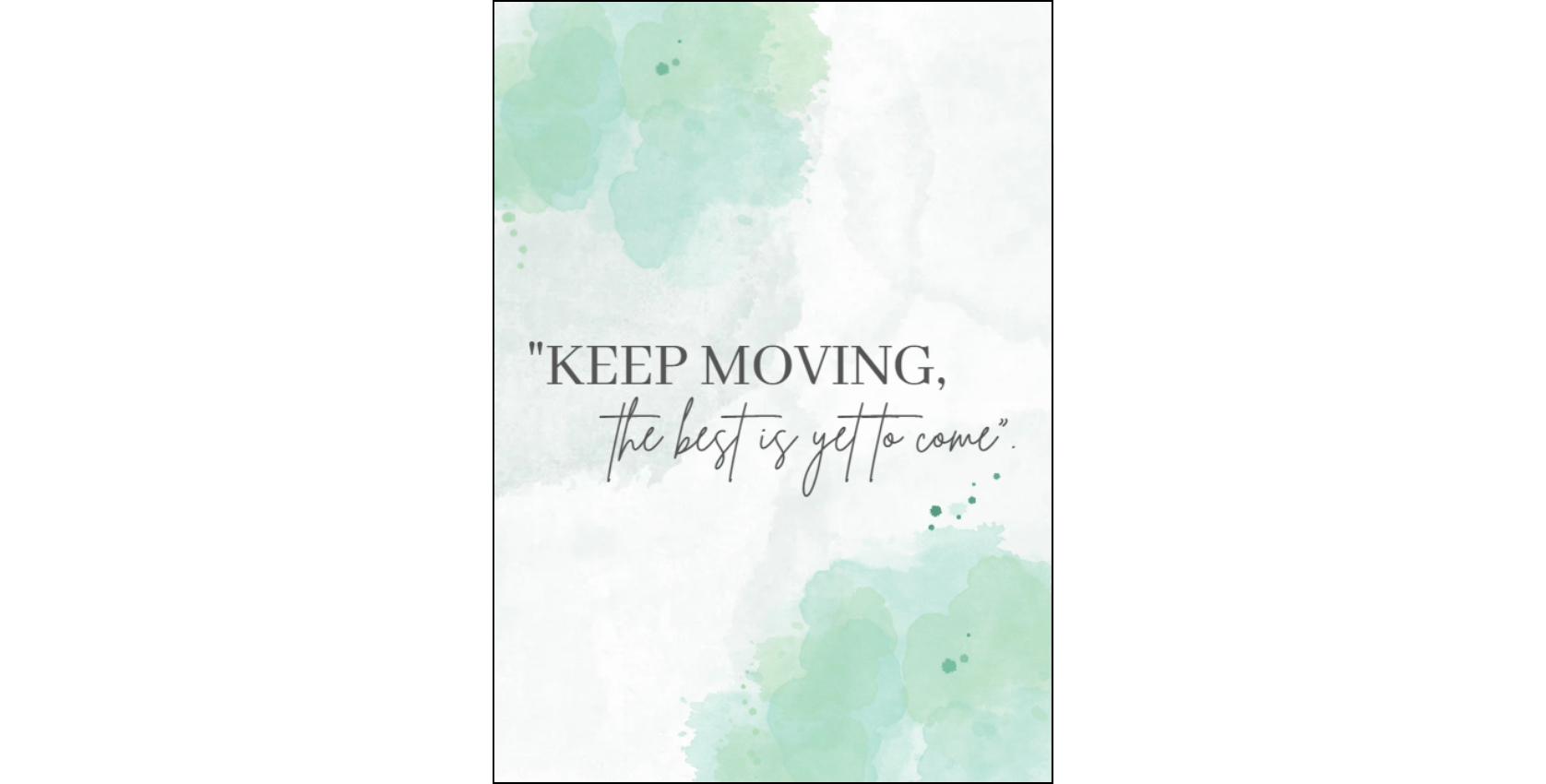 Click to open
Using Canva templates in the Hotspot Image widget from BookWidgets
I can already hear you thinking, 'What do you mean by using Canva in the Hotspot Image widget.' The idea is that you create your image on Canva. When you have that, you can bring your image to live with BookWidgets, more specifically, the hotspot image widget. For these ideas, you do need a BookWidgets account. BookWidgets is a content creation and evaluation too for teachers to create interactive lesson materials. Create nice visuals with Canva and make them more interactive with BookWidgets.
Here are some examples 👇
1) Surprise calendar
Have you already thought about ending the school week in a fun way, but you can't come up with a way to do it? Then this example will help you! I used this calender template to make my calendar 📅. You can create your own version and download it. Then you can go to your BookWidgets account and create a Hotspot Image widget. Use the calendar image as the background for your Hotspot. From there on, you start adding hotspots. You can add a fun picture, an activity idea for the weekend, another widget they can do, and so on.
In this example, I chose to add a surprise for every Friday in April. So, when the students click on one of these Fridays, they will get a surprise depending on which date we are on.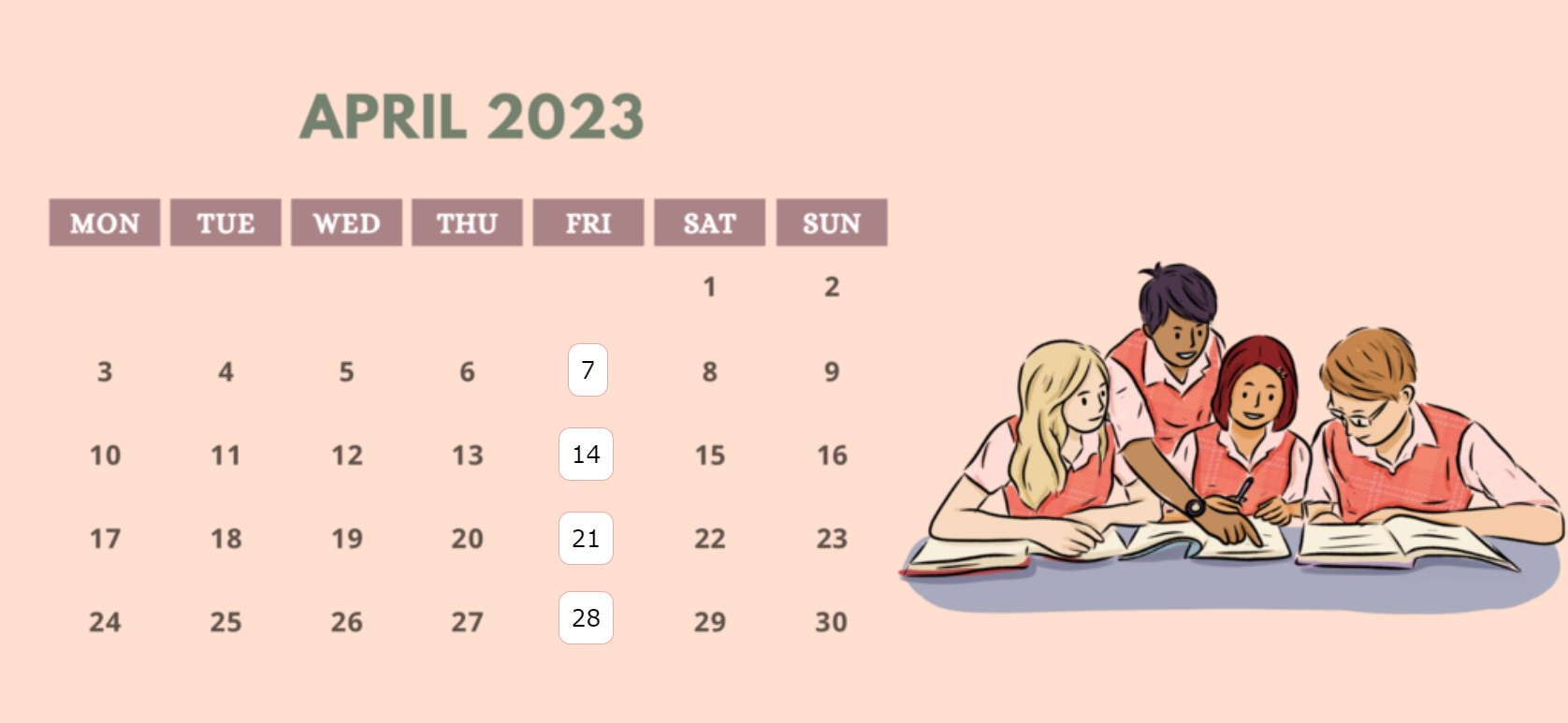 Click to open
2) Resume
Using a Hotspot Image Widget can also be a way to explain parts of your lesson. Choose a template for a resume on Canva. I am using this one. I changed the text by frames so students know what the previous layout looked like. Again, you must go to your BookWidgets account to create this example. You can use the resume that you downloaded as the background image. I have added hotspots, so when students click on them, they will receive information.
💡 Tip:You can share the Canva template you used with your students so they can fill in their resumes. However, make a copy, so they don't fill in your template.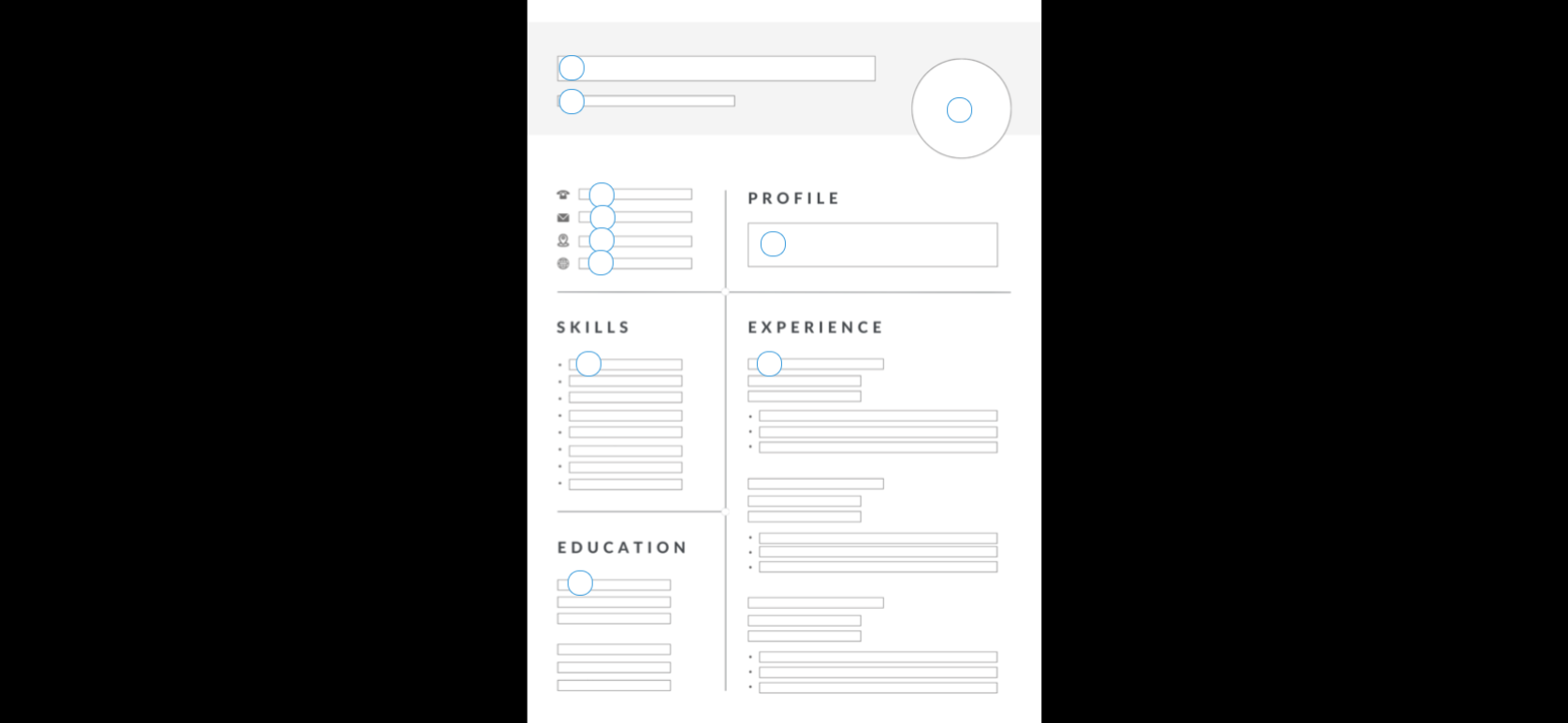 Click to open
3) Board game
Are you looking for a game so that students can practice in your class? Then this is the idea for you! Search for board game templates, for this example I will use this template. You can adjust the board to your liking. If you are ready you can start creating a Hotspot Image widget to make the game more fun. In this example, I've used some fun games to do, but you can choose what kind of information or activities you want to use. 🎲
💡 Tip: Is it your first time creating a Hotspot Image widget? Then this tutorial will be helpful.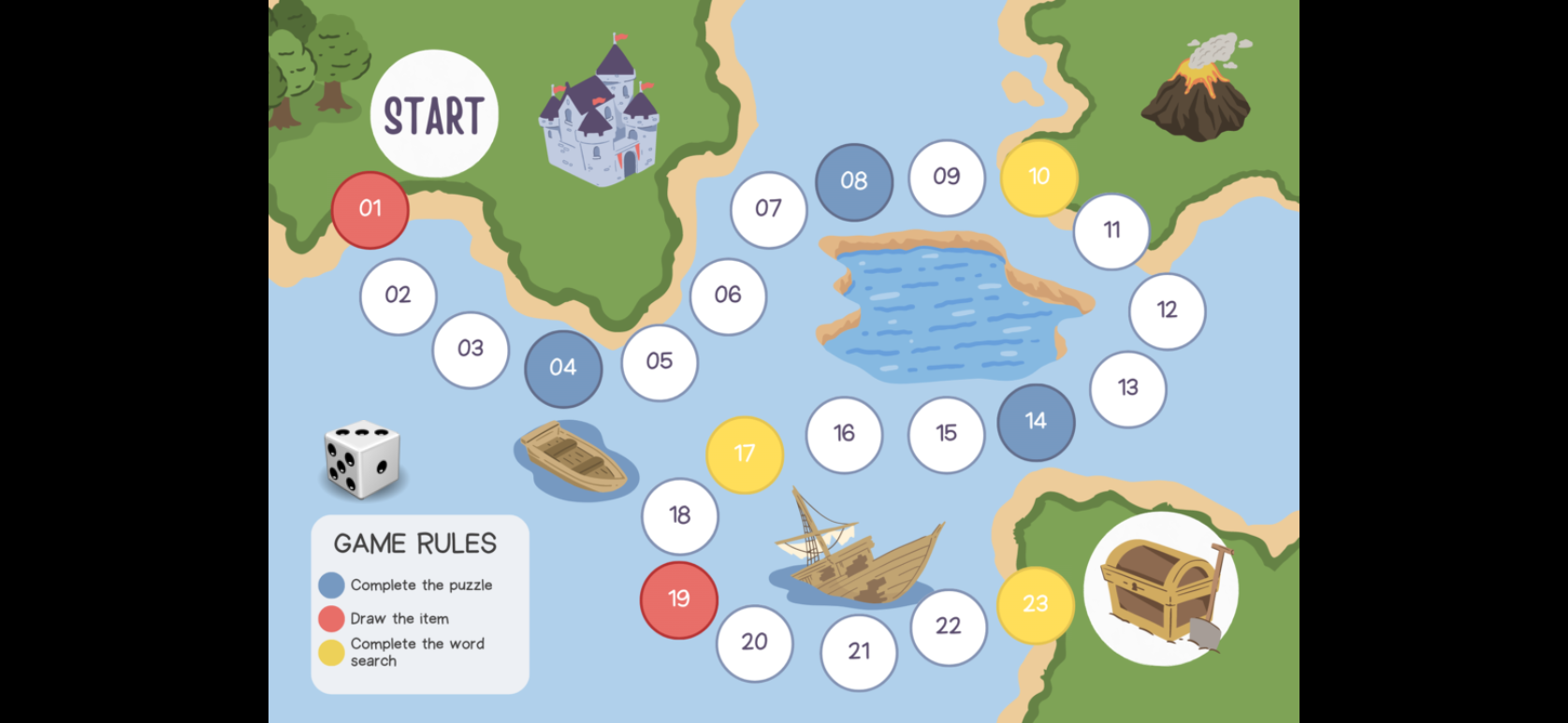 Click to open
Wrap up
Now that I've introduced you to the Canva templates you can get started using them. It may be trial and error, but that's how we learn. You can do this! 💪
I am curious how you will use Canva for education! I can't wait to see what you will design with these Canva templates. Or maybe you will create a design from scratch? Let us know on Twitter! And help us inspire many more teachers by sharing your ideas about these widgets in our Facebook community. 💻