Make Word Search Puzzles for your Classroom

Remko Tronçon —
Using games and puzzles in your class is always a hit with the students. Whether you use them as an introduction for a new chapter, as a practice break in the middle of a section, or to end a class, puzzles are a useful and fun way to add some interactivity to your class.
One type of puzzle that is easy to apply in about any class is a Word Search Puzzle. Let's have a look at some examples, and see how we can make our own word search puzzles!
Language Word Search Puzzles
Languages are all about words, so it's pretty obvious that a word search puzzle is a perfect fit here.
Let's start with an easy one for teaching foreign vocabulary. We put English words in a column as clues, and let the student find the Spanish translation :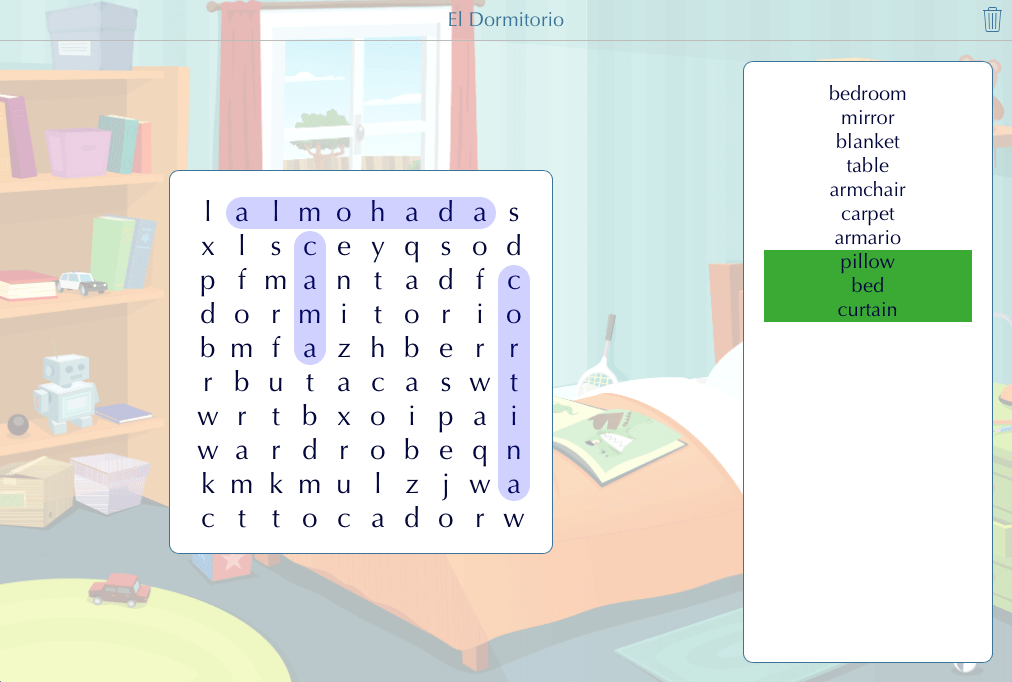 Click to open
There are different ways to change the difficulty of a word search puzzle.
Instead of just having horizontal and vertical words, also place words diagonally or even in a reverse direction.
Leave out the clues
Make the word search bigger
For example, the following English word search puzzle contains words in all directions, and doesn't have any clues (except that you have to look for objets from the kitchen):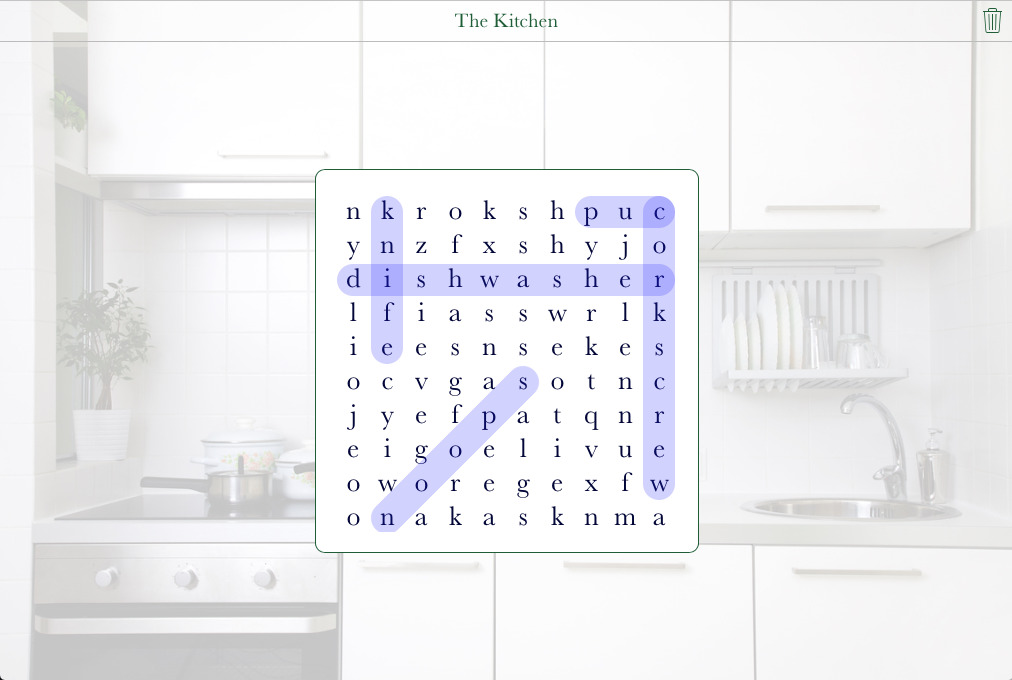 Click to open
Science Word Search Puzzles
Most science subjects come with a lot of terminology to learn. Word search puzzles are perfect for the job of introducing scientific words in an interactive way.
Let's take Biology, for examples: not only do you have a long list of plants, animals, and other organisms to learn, but each of these consists of lots of other parts with hard-to-remember names. For every level of terminology, we can make nice word search puzzles: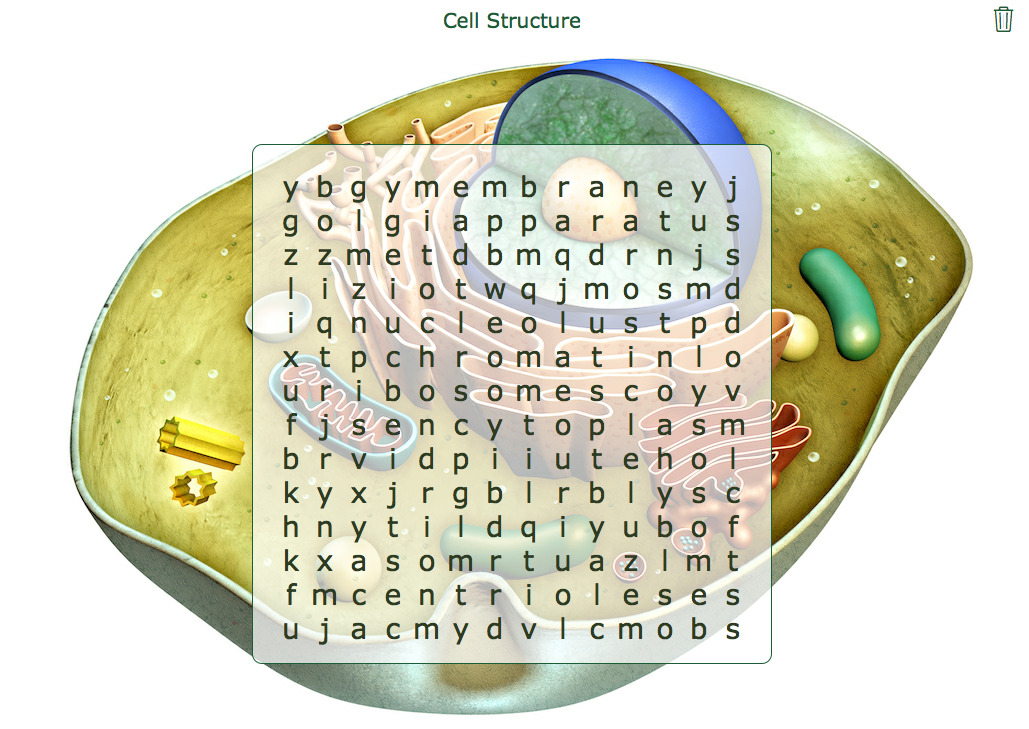 Click to open
How about geography? Names of continents, countries, cities, rivers, mountains, … All great candidates to put in a word list, and get your students enthusiastic during class: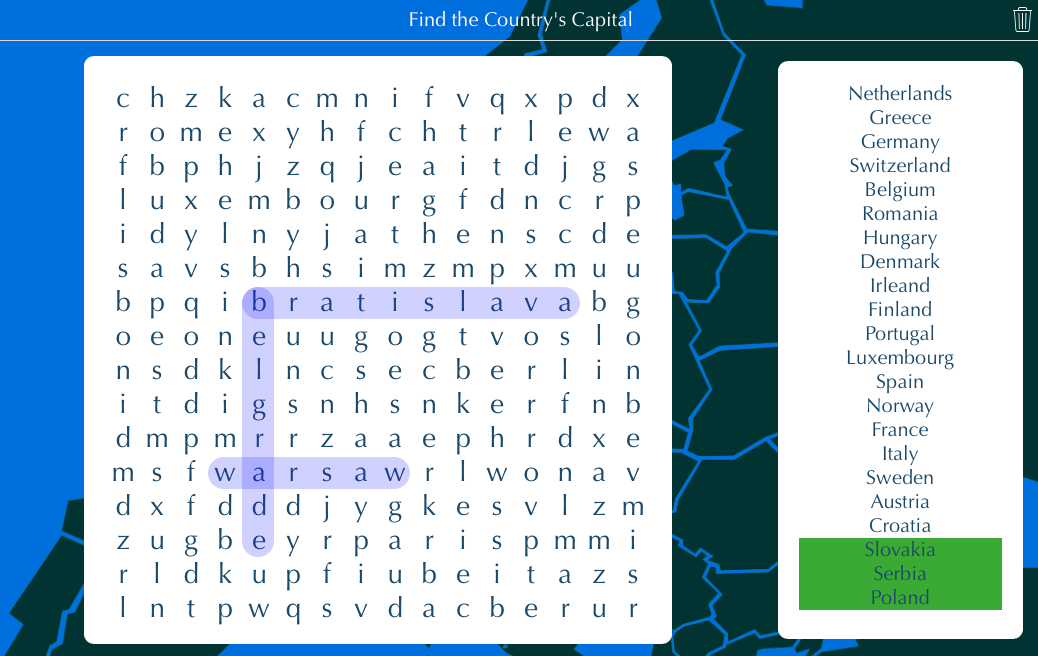 Click to open
Word Search Puzzles for Kids
There's nothing the youngest like doing more than learn by playing.
Word search puzzles can be a great way to teach young kids to read. An easy way to start off is by letting them search for simple words (such as the ones from the Dolch word list), from a list: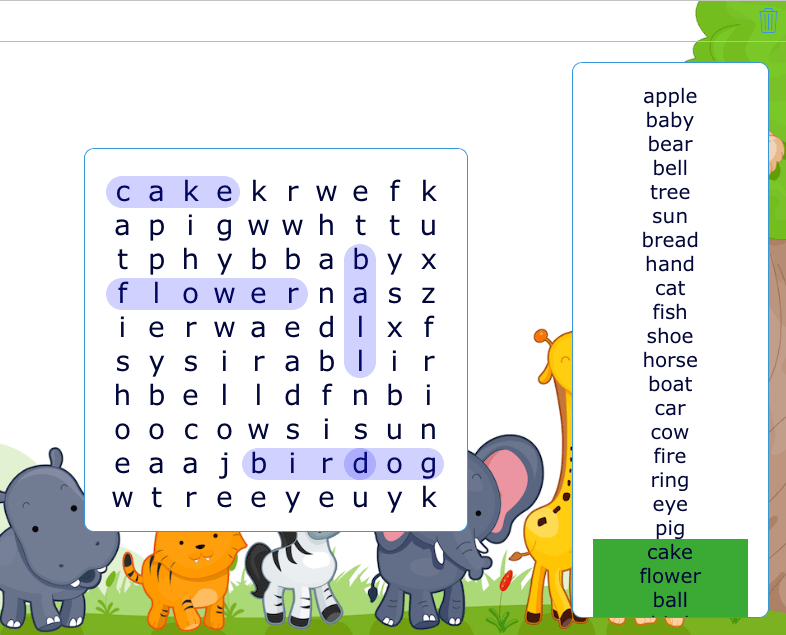 Click to open
They can match the letters from the description list with the letters from the center to get to know the letters and words.
You can make things a little bit harder by removing the words from the list, and replace them by emoji, giving them the chance to learn the letters by heart: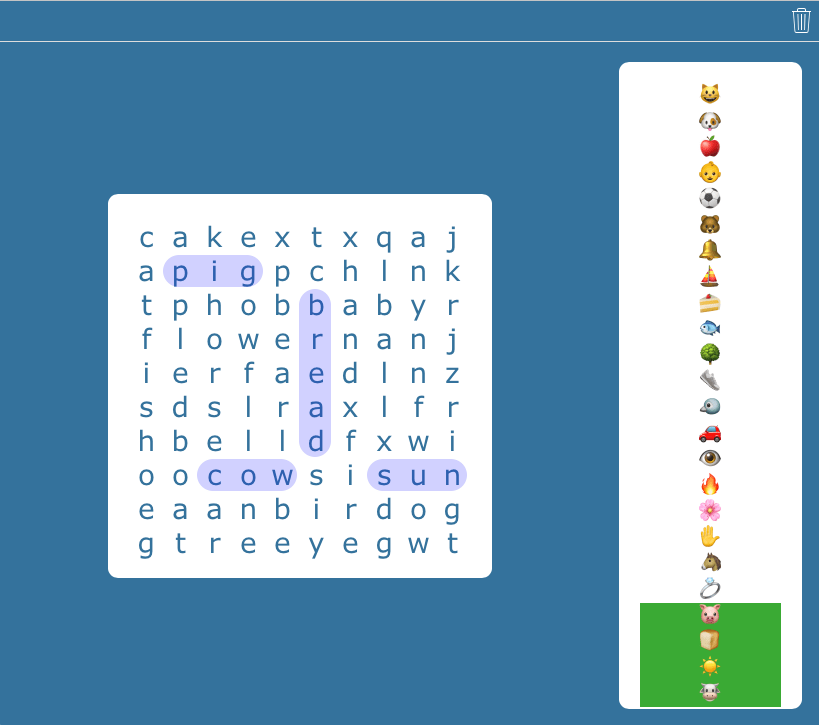 Click to open
Word search puzzles can also help with their first steps in math: learning the numbers and how to write them: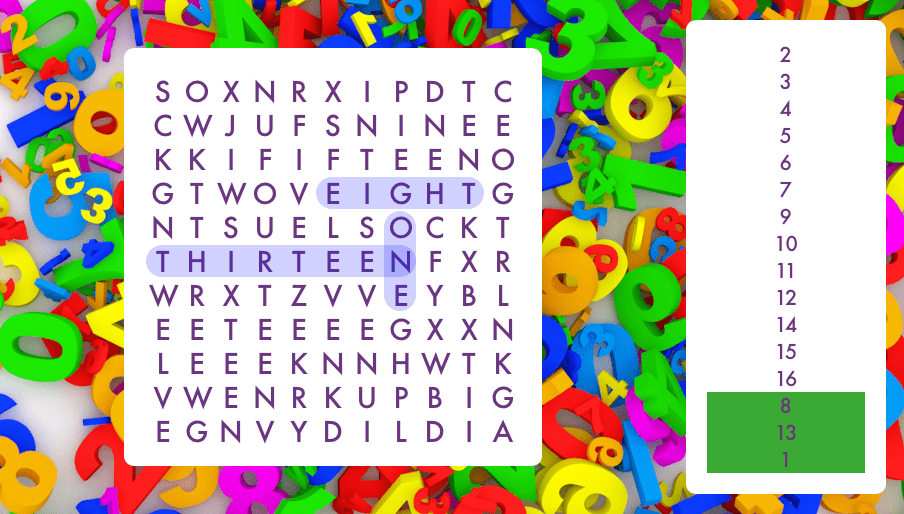 Click to open
Breaking the Ice With Word Search Puzzles
If you've been reading our blog, you know that we're fans of using games as ice breakers in the classroom. Word search puzzles can also be used as a fun way to get to know each other's names at the start of the school year.
You can for example use descriptions of the student as clues, and let them find first names in the word search; or, you can list the first names in a list, and leave the last names to be searched in the word search: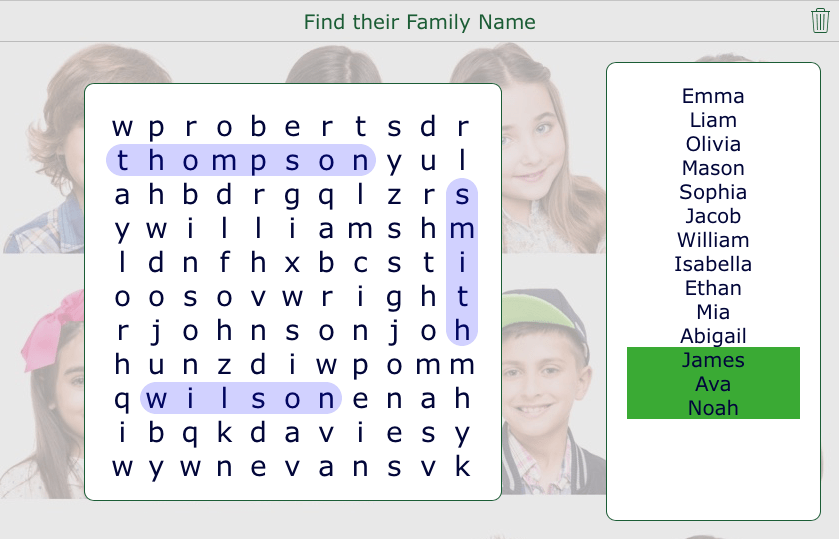 Click to open
Creating your own Word Search Puzzles
I could go on and on about ways to use word search puzzles in the class, but I'm guessing I don't have to: by now, you're probably thinking of some fun word search puzzles you can use in your class.
So, how do you go about creating your own word searches? Well, BookWidgets has you covered, and makes it very quick and simple to create your own word search puzzles. All you have to do is enter some words (and optionally, their descriptions), and BookWidgets takes care of fitting the words together into a nice looking interactive word search puzzle. You can instantly send to your students' iPads, Chromebooks, or PCs.
Don't have devices in your classroom, or do you like to play it old-school? Then you can just print BookWidgets' word search puzzle straight from your browser.
To find out more about making your own word search puzzles with BookWidgets, just have a look at this simple step-by-step tutorial:
Ready to give it a shot? Just hit the button below, sign up, and start creating word search puzzles (and many other widget types) with a free BookWidgets trial.