How to create a paperless classroom with just 3 educational apps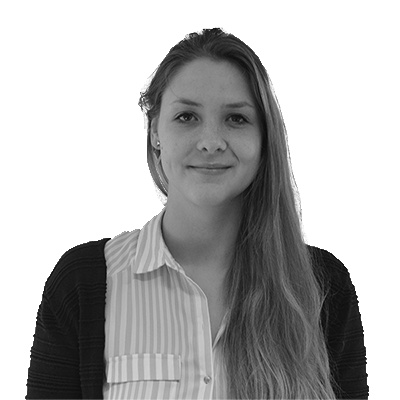 Lucie Renard —
I think you can all agree with me that going from a paper classroom to a digital classroom isn't easy. Especially if you're new to educational technology and you're bombarded with hundreds of educational apps all the time.
So what if I told you that I could make the transition to a digital learning environment a lot easier for you?
In this post I'll give you some tips on which educational apps you could use to go paperless. Yes, this digital classroom software is easy to use and very, mega, extremely handy. My paperless classroom ideas come with a nice advantage: you just need three essential apps.
Before you come up with loads of other fun paperless classroom apps that definitely spice up your lessons, I must say that they are probably so much fun, but not really essential to go completely paperless. I just want to make things as easy as I can.
Digital means technology
Before we jump into the apps, I should tell you that a digital classroom comes with technology. In order for your students to get to the assignments, worksheets and other lesson material, you have to consider convincing your head of IT or managing board to invest in some digital classroom equipment such as computers, chromebooks or tablets, etc. The apps I'm about to show you work just fine on smartphones too, but a larger screen is much more comfortable.
If your school doesn't have the budget, BYOD could be a good solution.
If you're having trouble connecting your own computer or iPad to a projector to share it with your students, you should definitely take a look at this post.
3 Educational apps to go digital
So, once your students have a device, you're ready to go. Use Google Classroom as a free online learning platform, BookWidgets to create tests, assignments and other fun digital exercises and Padlet to stimulate collaboration in the classroom.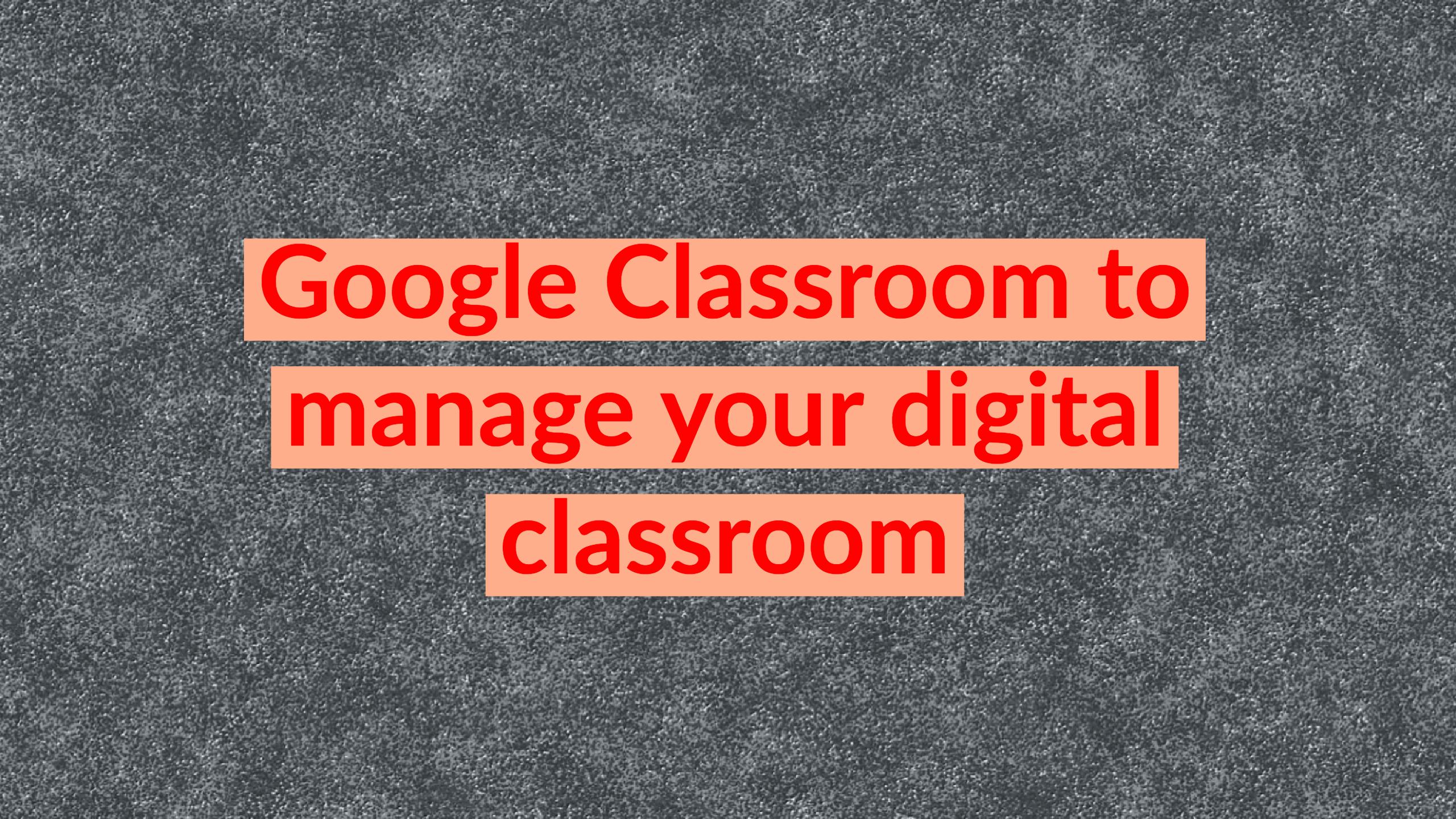 Google classroom helps teachers in assigning homework and handing out worksheets. Because you don't have any papers anymore to hand out, students have to find their assignments and lesson material online.
As a teacher, you sign up to Google Classroom, and create different classrooms. It's best to create a classroom for each different class you teach. A good Google Classroom structure makes it easier to manage all your classes. To invite students to your virtual classroom, you just add their email addresses or share your Google Classroom code. They will get an invitation right away.
Students have to sign up for Google Classroom and create their own account to find new assignments in their classroom feed.
You might be wondering: What can I actually do with Google classroom? Well, use Google Classroom to:
add announcements and lesson material
add assignments
grade an assignment and give feedback
manage students
I think that's all you need to know for now. You can use so many different apps with Google Classroom, but the things I just summed up are good enough to get you started.
If you want to know how to set up your Google Classroom account, take a look at this beginners guide to Google Classroom.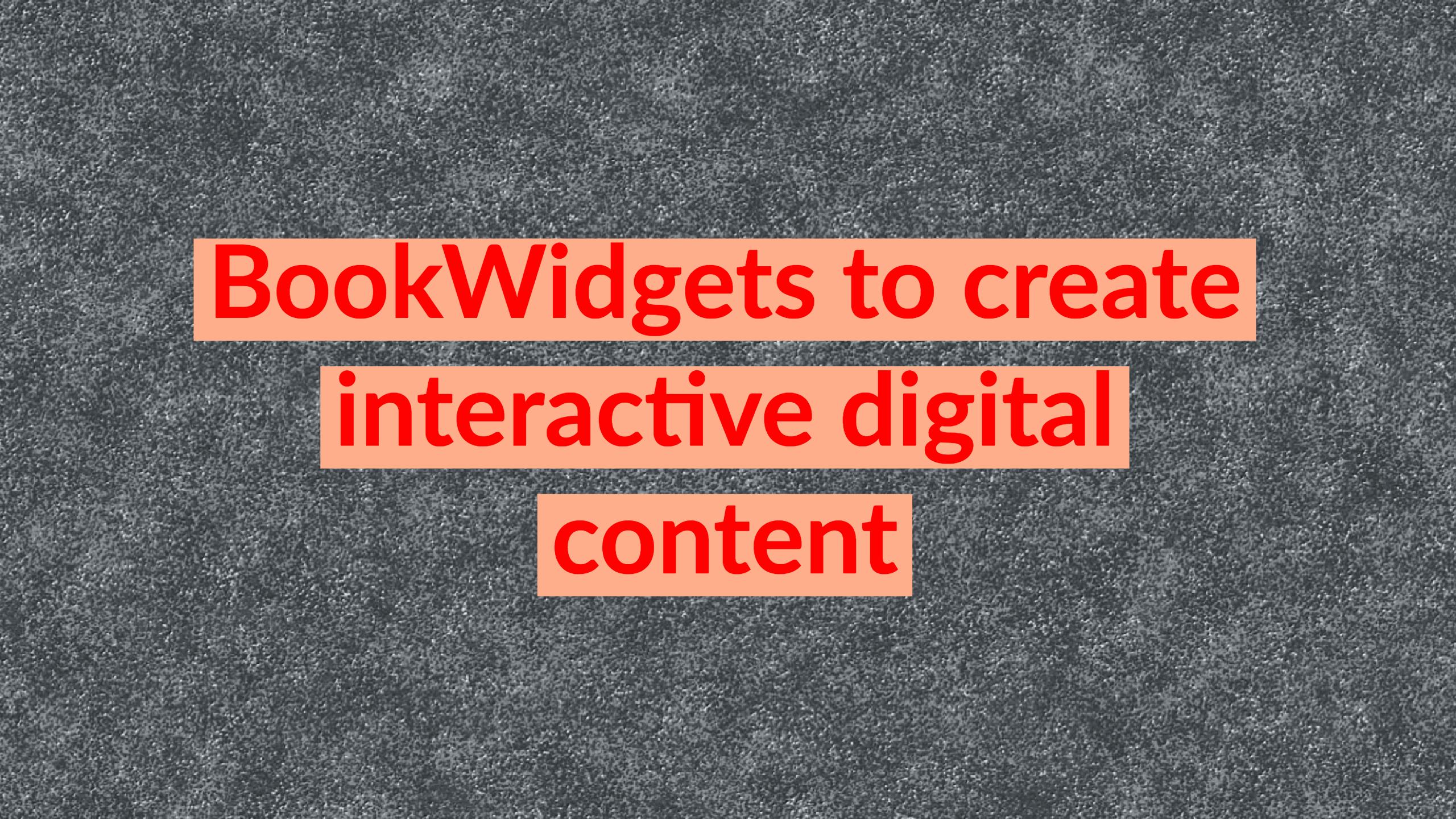 Looks like you have a digital learning environment now with Google Classroom. In a digital classroom, you have to be able to give students a digital learning experience. This brings us to the second app: BookWidgets.
With BookWidgets you take your paper worksheets and convert them into fun and engaging digital exercises and online tests. BookWidgets has a library with over 40 different apps, exercises or "widgets" you can choose from. BookWidgets provides you with a template of the exercises and you provide the content.
Just fill in the widget template with your lesson content and let the app convert it to a fun quiz, a handy digital worksheet, an adaptable chart, a crossword puzzle, a bingo game, a word search exercise, an arithmetic, and many more. Everything is possible. Your imagination is the limit.
Take a look at the widget library to get a taste of the possibilities. Like i've just said: these are just possibilities. You can add your own images, audio, video and text to those widgets and let your students enjoy the interactive exercise on their computer, chromebook, iPad or smartphone.
Here's another cool thing about BookWidgets: It automatically grades tests! Students make the test and submit it to you. After a few seconds the tests are on your BookWidgets account, already graded. You can check them again if you want and give some feedback. With one push on the button, tests are returned to the students.
And that's not even the best part…
BookWidgets is completely integrated in Google Classroom. Download the BookWidgets Chrome Plugin and you're good to take off. This means you can access the BookWidgets editor right in Google Classroom! Create fun BookWidgets exercises in Google Classroom and automatically graded tests, without switching from platforms.
Google Classroom is completely free and you can try out BookWidgets for free as well:
This gives you the change to get a taste of the possibilities of BookWidgets. Everything you create in BookWidgets will always be accessible, just like your BookWidgets account. When your license runs out, you just won't be able to create more new widgets.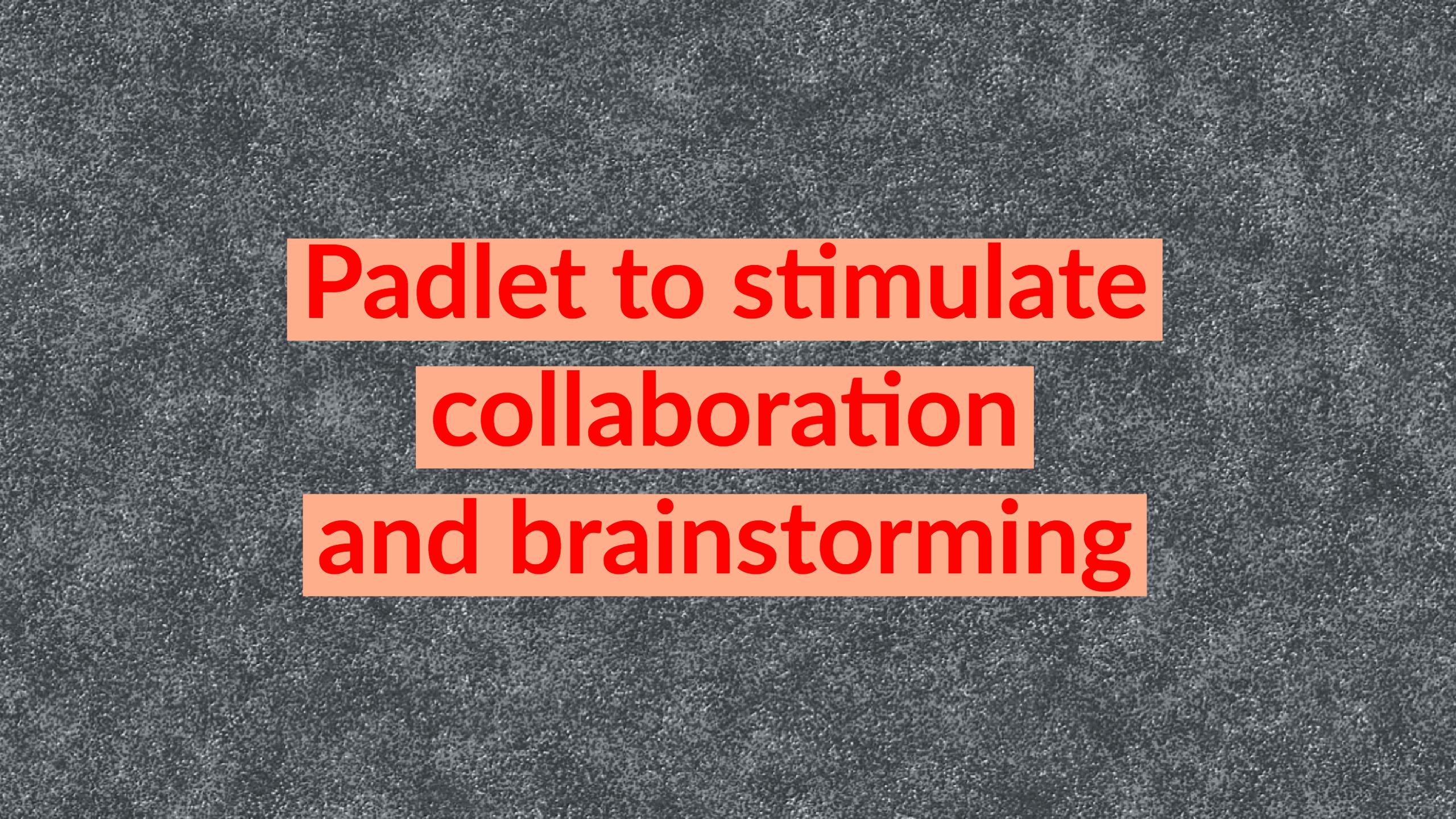 So, I've showed you an app to manage your digital classroom (Google Classroom) and I've showed you an app to create interactive digital content (BookWidgets). What am I missing?
An app that stimulates students to collaborate would be nice, don't you think? Out of all the brainstorm apps and live collaboration apps, Padlet is the best one.
With Padlet you can create an online board that you can share with every student or teacher you want. Just give them the link. Padlet allows you to insert ideas anonymously or with a name. It's easy to use and very handy.
Whoever has the board open on its computer, tablet or smartphone, can see what's on it and what everyone is writing. Teachers can use it to do some live brainstorming on a topic or student opinion's. The teacher asks a question like "What books should I include on the reading list for this year?". Students go to the link and click on the "+" button and add a comment on the board. Everyone is now able to see all the comments.
Here are some other good uses of Padlet:
Create different boards for each class and add the link in the right class in Google Classroom. Let students use this board for "fun activity ideas" during the school year.
Create a Padlet board and let your students write down questions about the lesson you are giving that instant moment. Make some time to go over it afterwards. This makes it easier for shy students to collaborate anonymously.
Use Padlet to bookmark fun teacher ideas on Padlet boards. Download Padlet mini to get straight access to your boards from Google Chrome.
Let students share their work on padlet so they can take a look at what their fellow students made.
Use Padlet as a student portfolio tool. Create boards for every student and let them post assignments, articles and projects on it. As a teacher, you can comment on each one and give feedback.
Use Padlet as an Exit ticket and let students answer the questions: "What did you learn today?", "What didn't you understand?", "What questions do you still have?"
Of course you can do so much more with Padlet. Take a look at this blog post to get inspiration. You'll discover more than 30 ways to use Padlet.
Wrap up
What a way to go digital, isn't it? I hope these apps will help you make a swift transition. The apps can be used in a paperless elementary classroom as well as in a paperless high school classroom.
A paperless classroom is very handy and it limits the copying costs. Of course, using paper has its charms. The advantages of a digital classroom are numerous, but I'm not suggesting you should completely go paperless. Some things just need to be done on paper.
Did this post help you out with your digital classroom? Tweet about it and share it with your fellow colleagues! A digital classroom also means a connected classroom.