The 8 Best Online Learning Platforms for your School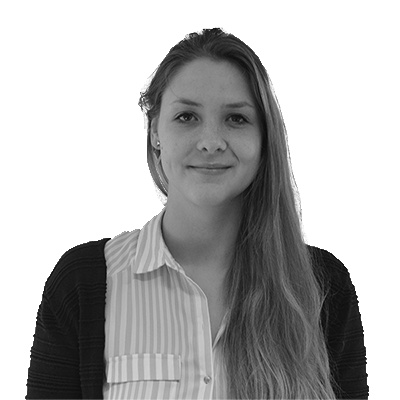 Lucie Renard —
A survey from Deloitte showed us that 75% of the teachers believe that digital learning will completely replace printed textbooks within the next 10 years.
It's only a matter of time the paper classroom disappears. Online learning platforms or learning management systems are booming. Is your school ready for this change and what are possible replacements for this paper classroom?
In this blog post I will talk about the 8 best online learning platforms that will keep your documents organized. Let's explore the potential replacements offered by modern education technology.
The best online learning management systems worldwide (in no particular order)

Canvas. Adaptable, reliable, customizable, easy to use, mobile and time-saving. Canvas is designed to get out of your way and to let you do your thing. What does that mean? Canvas ensures you that you won't be spending time on finding out how the platform works and struggling with the technology. Every last feature and last interface is crafted to save you time and effort and to make teaching and learning easier.
Do you want to upgrade the possibilities of Canvas? You can easily plug in third-party apps like, for example, BookWidgets, which enables you to make interactive lesson material. Find out how this works.
Canvas has built an app center to make it easier for institutions and instructors to experiment and adapt new technologies into their courses. Browse through loads of LTI apps and install them in a single click. No IT support necessary.
Finally, Canvas has - like any other learning management system - a long list of features. Besides the basic features like sharing assignments, grading, annotation tools, notifications, feedback options, etc. they also have a graphic analytics reporting engine. Analytics allow teachers to measure effectiveness of content, view learning outcomes, and intervene when students need extra help. Canvas is mostly used in middle school and high school as well as colleges and universities.

Moodle is one of the most appreciated free online learning management systems. It provides educators with an open source solution for e-learning that is scalable, customisable and secure. It's used worldwide and has a large selection of activities available:
Organize and display courses the way you want on the dashboard and view at a glance current tasks and messages.
Moodle enables you to work and learn together in forums, wikis, glossaries, database activities, and much more.
The calendar tool helps you keep track of your academic calendar, course deadlines and group meetings.
You can also drag and drop files from cloud storage services including MS OneDrive, Dropbox and Google Drive.
Formatting text and adding media and images is very easy with an editor that works across all web browsers and devices.
Notifications make it possible for users to receive automatic alerts on new assignments and deadlines, forum posts and private messages to one another.
These are just the general features. Take a look at the administrative features and the course development and management features.
The Moodle interface is easy to navigate on both desktop and mobile devices. There is one thorny issue though: teachers keep saying it's outdated.

Microsoft Teams has evolved into a learning platform. Educators can create and manage assignments, provide real-time feedback, and integrate educational apps, such as BookWidgets, to enhance the learning experience.
With a focus on security and privacy, Teams provides a safe space. Teachers can invite parents to join the learning journey, encouraging better involvement and communication. Additionally, the platform's mobile accessibility allows students and educators to engage in activities from their smartphones or tablets.

Schoology is a learning management system for K-12 schools, higher education institutions, and even companies.
Managing your classroom, creating and submitting assignments, participating in interactive discussions, performing assessments, collaborating with your peers are just a few possibilities of Schoology.
Schoology is a secure online platform with one goal: connecting people to learn. Teachers can create, manage and share information and resources with their students. Students receive those class assignments and can link to readings and guides selected by their teacher. Schoology also makes it easy for students to interact and collaborate with classmates, and work on learning activities on their own pace.
To elevate Schoology's potential and expand its horizons, consider the power of interactive exercises crafted with BookWidgets, seamlessly integrating them into the platform. By doing so, you can revolutionize the learning experience. Are you interested in receiving more information about the possibility? Take a look at this blog post.

This learning management system facilitates online instruction, collaboration, and assessment. With its user-friendly interface, itslearning enables teachers to create and deliver engaging content, manage assignments, and monitor student progress effectively.
One of the key strengths is the ability to personalize the learning journey. Through adaptive learning pathways and individualized content recommendations, students can receive tailored material based on their strengths and weaknesses. Besides, it is possible for you, the teacher, to start discussions, share resources and provide feedback.

Brightspace is developed by D2L (Desire2Learn) to support both traditional and online learning.
One standout feature is its focus on data-driven insights and analytics. Teachers can gather valuable data on student performance, engagement, and progress, allowing for data-informed decision-making to support individual needs. The platform also promotes collaborative learning through discussion forums, group activities, and peer assessments.

Blackboard is a widely recognized and long-standing LMS (learning management system) that has been a serving educational institution for many years.
The platform excels in promoting interactive and collaborative learning experiences. Students can contribute to discussions and the real-time virtual classroom allow you to interact live. Another outstanding aspect is the assessment and grading capabilities. Teachers can design diverse assessment formats, from quizzes to comprehensive exams, while benefiting from efficient grading tools with customizable rubrics and feedback options.
Overall, Blackboard continues to be a trusted choice for institutions seeking a reliable and feature-rich learning platform to meet the diverse and evolving needs of modern education.

Google Classroom is often forgotten when it comes to online learning platforms.
Google Classroom is a free web-based platform that integrates your Google Workspace for Education account with all your Google Workspace services like Google Docs, Gmail, and Google Calendar. Students are able to use Google docs, spreadsheets, forms, slides and sites and store them in the correct folder. Sharing becomes so easy.
Google classroom makes it easy to create classes, distribute assignments, communicate, and stay organized. Teachers can quickly see who has or hasn't completed the work, and provide direct, real-time feedback and grades right in Google Classroom.
Now, to take the educational journey for both teachers and students to the next level, consider the integration of BookWidgets with Google Classroom. This powerful integration offers a host of additional benefits, allowing you to create interactive exercises with automatic grading and providing live monitoring of students' progress. Dive into the world of possibilities offered by the BookWidgets Add-on in Google Classroom and discover its full potential.
Assignments appear in your Google Calendar. It's a way for students to keep track of their homework. All classes have a unique color. It keeps you and the students more organized. Students can even set the calendar to get notifications of homework that needs to be done.
The integration of BookWidgets in Learning Management Systems (LMS)
In the previous part, we delved into the world of learning platforms, discovering their unique features and advantages. Now, the challenge lies in seamlessly integrating captivating and interactive learning content into these platforms. That's where BookWidgets comes in, as I have occasionally mentioned before. By integrating BookWidgets, you not only elevate your lessons and create engaging learning experiences for your students, but you also gain the ability to share, grade and provide feedback, all within your trusted environment. And here's the cherry on top - BookWidgets automatically sends grades directly to your learning system's grade book.
Wrap up
Can't find the right platform for your teaching? You should take a look at this list. Not all learning platforms on this list are for schools, so it's best to do some research before you or your school start with one.
Would you like to discover more about BookWidgets? Follow us on Twitter and check out our Teaching with BookWidgets Facebook Group. Oh, and before I forget, feel free to connect with me on LinkedIn.