Why these 10 less popular apps rock your Chromebook classroom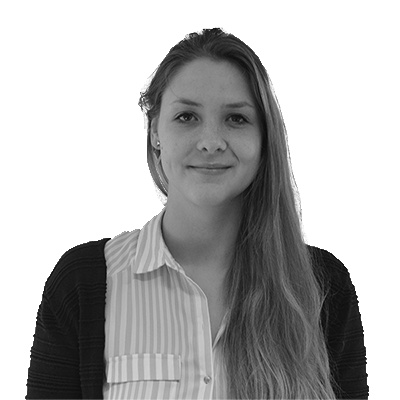 Lucie Renard —
Teaching is about inspiring, creating geniuses, reaching goals and engaging students to go higher. There are so many amazing apps for Chromebooks in the universe of the internet that help you to achieve this.
Almost too many.
We don't know all the apps for education, and don't know their powers either. We're afraid of trying something new and we're definitely afraid that it won't work.
That's why I'm here. To make a good selection of the lesser-known Chromebook apps for education. These teaching tools will have you swept off your feet!
Educational apps that rock your Chromebook

Wunderlist is an (education) app for teachers (and other people) around the world that helps you capture ideas, things to do and places to see. It can help you to stay up to date with your grocery list or it helps you to organize your administration. At home or in school.
You can share files with your fellow teachers, and assign tasks. It gives you a better overview of your work and probably helps you to not procrastinate!
Wunderlist automatically syncs between your phone, tablet and computer. This means you can access your lists from anywhere.

Lucidchart is a web based program which allows you to create plenty different diagrams like flow charts, mind maps, wire frames and much more. Get started with a number of templates.
Why is it so good? Well, students can work together on these charts without sending new versions by email over and over again. Collaborate with others and work on diagrams together in real time.
Lucidchart provides free educational licenses that include all premium features to schools and universities.

Video. HOT HOT HOT 🔥🔥🔥! So why not make your own animated videos to engage your students? Go Animate has made a school app version that makes it simple for teachers and students to make videos in the classroom!
Try the free trial to let your students fall in love with your self-made videos.
So what's so "school" about the Go Animate for "Schools"? This version is dedicated to deliver a safe environment for the videos. Students' personally identifiable information is strictly protected. Inappropriate language and assets can be removed and teachers have the ability to moderate student videos and comments.
Go animate is very intuitive and easy to use. You can use it for flipped classrooms, lesson introductions, presentations & reports, language training and to engage students with special needs.

Love at first sight! When I stumbled upon this app, I was so excited to start using it. Clarisketch is an app that enables you to create animated sketches. Combine speech, drawing and photos to clarify your intentions or instructions.
How could you use it in your classroom? Well, there are a few possibilities:
Create flipped classroom videos.

Explain a complex process or illustrate a given topic.
Clarify what exactly students have to study or do for homework.
Give students feedback by talking. It's more clear to the students than some weird icons and non readable notes on the paper.

Remember the yellow post-its? They are still alive. Years ago, they got a computer version. Whenever you need to remember something, you just added a yellow note on your desktop. They are still a standard part of a Windows computer, although there are more suitable, better and renewed versions as well.
Google Keep lets you capture what's on your mind and share those thoughts with colleagues.
Make a voice memo on the go and have it automatically transcribed for later. You can also take a picture of a poster, receipt or document and easily organize it on your dashboard.

MindMup is another good educational app for students (and teachers). It's an open-source mind-mapping tool that links to your storage space on Google Drive. It's free, convenient, very intuitive and easy to use.
The best thing about this learning app is that students can work on it together in real time (just like Google Docs). The mindmap also allows you to add images, videos and other files.

Storybird is a powerful app that combines creative tools for writing, reading, and storytelling in educational settings. Students can make their own story. It makes students of all ages feel like "real authors" and bring their fantasy alive.
It's also an adaptable, creative tool to enhance lesson plans and assignments for any grade level or subject matter. History? Let your students write a history related story. Math? What about letting them create a story of a boy that encounters a problem in his life and how he solved it with math?
Another really good option of storybird is the ability to purchase digital or print books and poems made by your students (or yourself). Or even better: activate the optional fundraiser mode to involve families and raise money for your school.
One more thing that gets me all excited! The Chromebook app lets you assign, give feedback, grade, and monitor student activity using your educator dashboard.

myHomework is another school app and helps students to stay organized. myHomework is a digital student planner that lets students easily track their classes, homework, tests and projects so they are completely up to date and never forget an assignment again.
myHomework also integrates with Teachers.io, a website where teachers can share their class due dates, files, links and announcements.
If you use Teachers.io, with just a few clicks in myHomework students can join your class and automatically get your assignments and updates in their planner.

BookWidgets offers a diverse range of possibilities for interactive learning experiences. With access to over 40 templates, you can create your own exercises, quizzes, games, and more. The platform supports automatic grading, streamlining the assessment process and providing instant feedback to students. BookWidgets also seamlessly integrates with popular LMS platforms, making it easy to incorporate interactive content into existing digital classrooms. Furthermore, you can benefit from data-driven insights and the feature of following student progress live.
By utilizing Bookwidgets, you can transform the classroom into engaging and personalized educational spaces, empowering students on their unique learning journeys.
You can access the BookWidgets Chrome extension for Google Classroom by clicking here.

This is just so cool! With TES teach you can create digital lessons in a few minutes.
Engage your students by creating interactive lessons. TES Teach with Blendspace makes it easy to plan, build, and deliver a lesson by integrating content from YouTube, TES resources, your own files, and other digital media somewhere on the internet. Just drag and drop the material on the TES teach dashboard. You can even add links from BookWidgets so your students can get activated by interactive and fun widgets.
Wrap up
If you can't get enough of these educational apps, take a look at this Chrome app and extension database from "Shake up learning" or this blog post with 25+ Chrome extensions and Chrome tips that will save you time.
Stay connected with BookWidgets and stay up-to-date with the latest updates by joining our Teaching with BookWidgets Facebook group and/or following us on Twitter. Also, don't forget to connect with me on LinkedIn.