5 Fun back-to-school icebreakers for the first school day

by Lucie Renard — Aug 16, 2016
New school, new opportunity. New class, new kids, new friends. Every student is a little bit scared and excited for their first day of school. "Who will be my teacher? Who will be my new friend? Will they like me?", and so on. Their school bags are ready and clothing is picked. They probably didn't get much sleep. The big day is finally there. As it happens, they are not the only ones to feel that way. It's a first day for a teacher too.
Relax and get to know each other in an informal atmosphere with these fun introductory games, which you can use as icebreakers. If you're feeling creative, make the games by hand, or use BookWidgets (check out our examples in widget library!).
Top 5 Introductory Icebreaker Games
1. Bingo
Back-to-School Bingo is a fantastic icebreaker activity for middle school children as it will help them to get to know their classmates. Create a Bingo Card in BookWidgets and in each square, write a brief description, such as:
Lives close to school
Likes pizza
Has 3 siblings
Loves sport
Can juggle
Challenge your students to go around the room, asking classmates one questions. When they have a match, they are allowed to tick off that square. Click here to check it out: Bingo Card.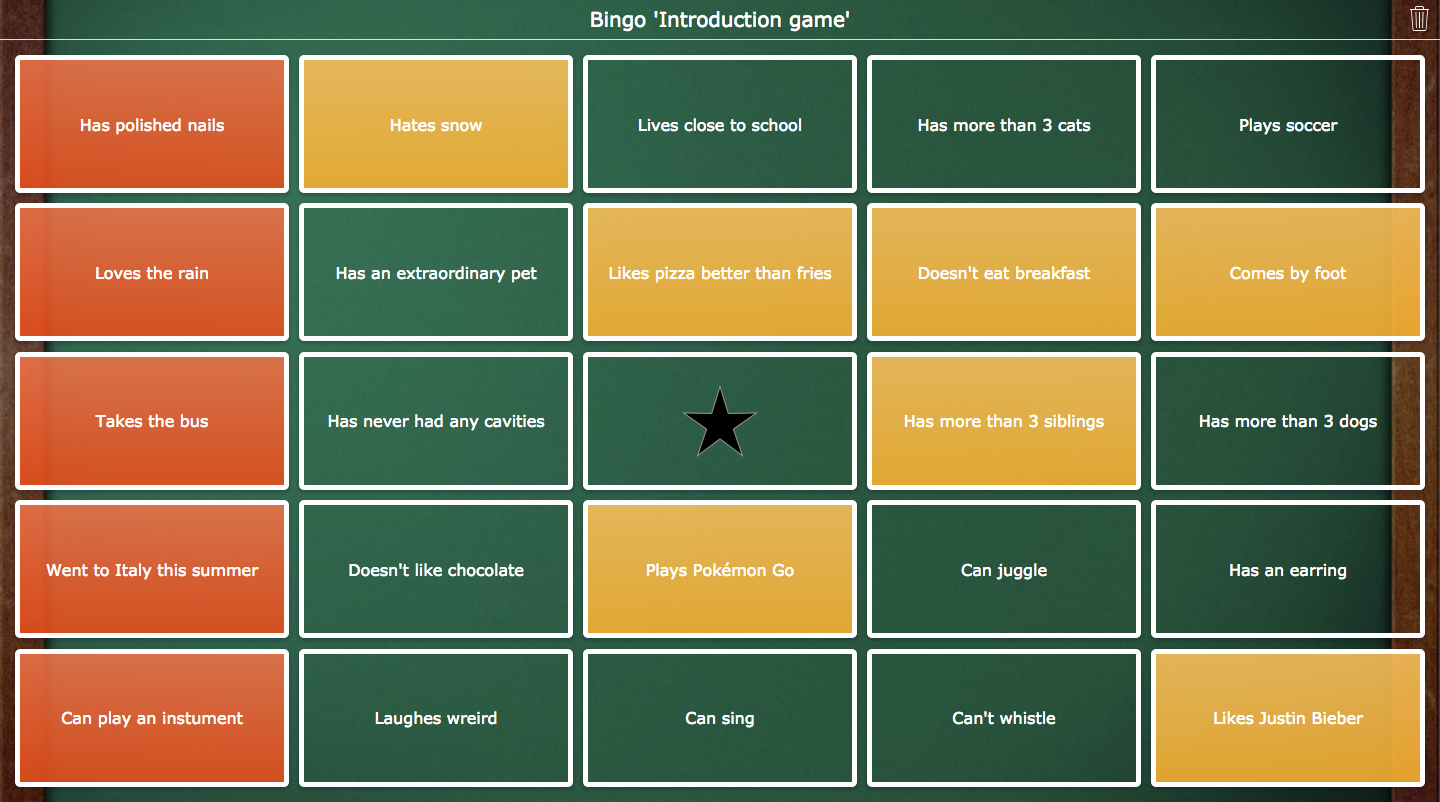 Click to open
2. Randomness
The Randomness widget is handy for creating a variety of back-to-school games. Spin the wheel to generate a student and ask them to talk about a randomly selected topic. Alternatively, you can give a specific topic and spin the wheel to see which student is chosen. Curious for our example? Click here: Randomness
Topics may include:
What would you do with 1 million euro?
What is your favorite place on earth?
What is your biggest dream?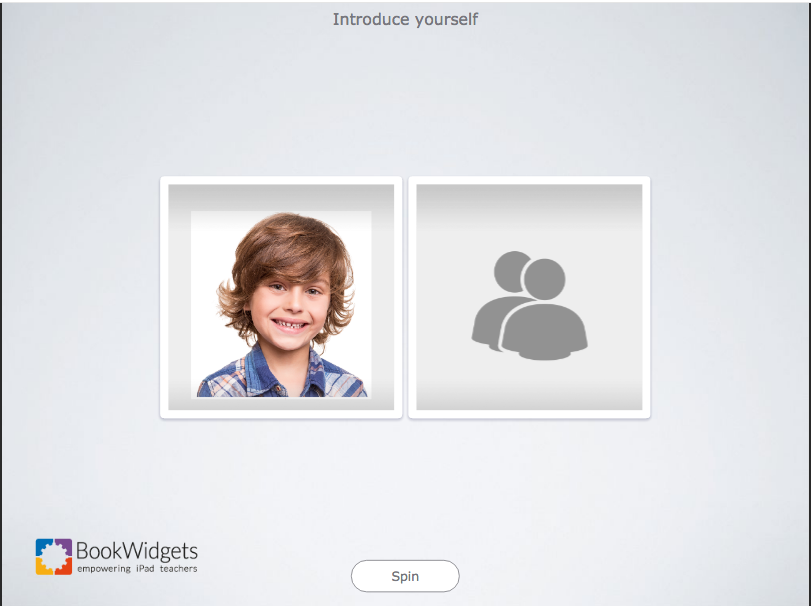 Click to open
3. Pair Matching
Let each student write down a single word that describes them, or shares something special about them. Collect all the words, and during lesson preparation, place all the words and all the students in the Pair Matching widget. In class, let your students find the two matching pairs by guessing which word belongs to whom. Check out our example: Pair Matching.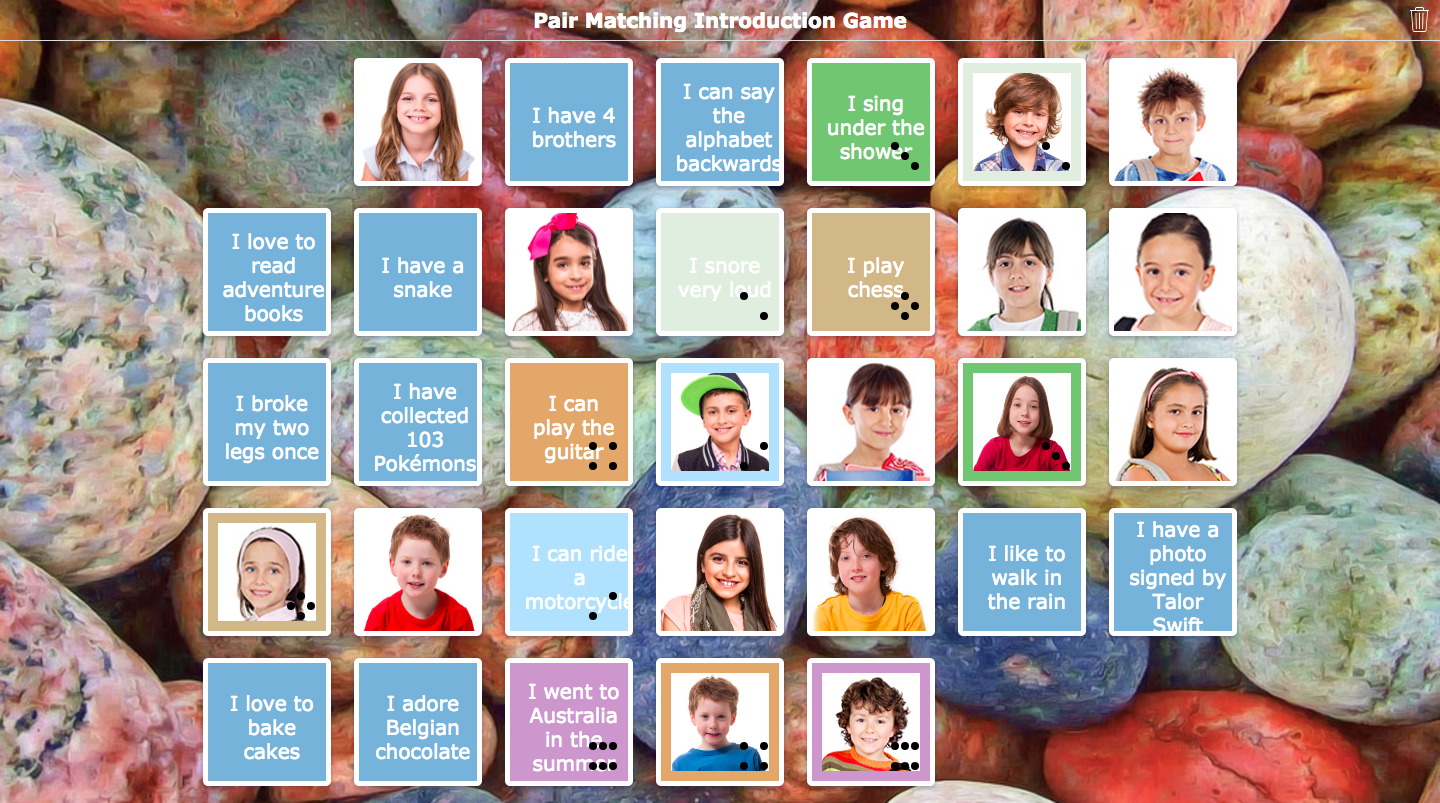 Click to open
4. Memory
Use a memory game to help yourself and your students to keep up with all the new names.
Create two cards:
one card with the faces
a second card with everyone's names
Now let the students match the names to the faces. You can join in too! Click here to see our creation: Memory Game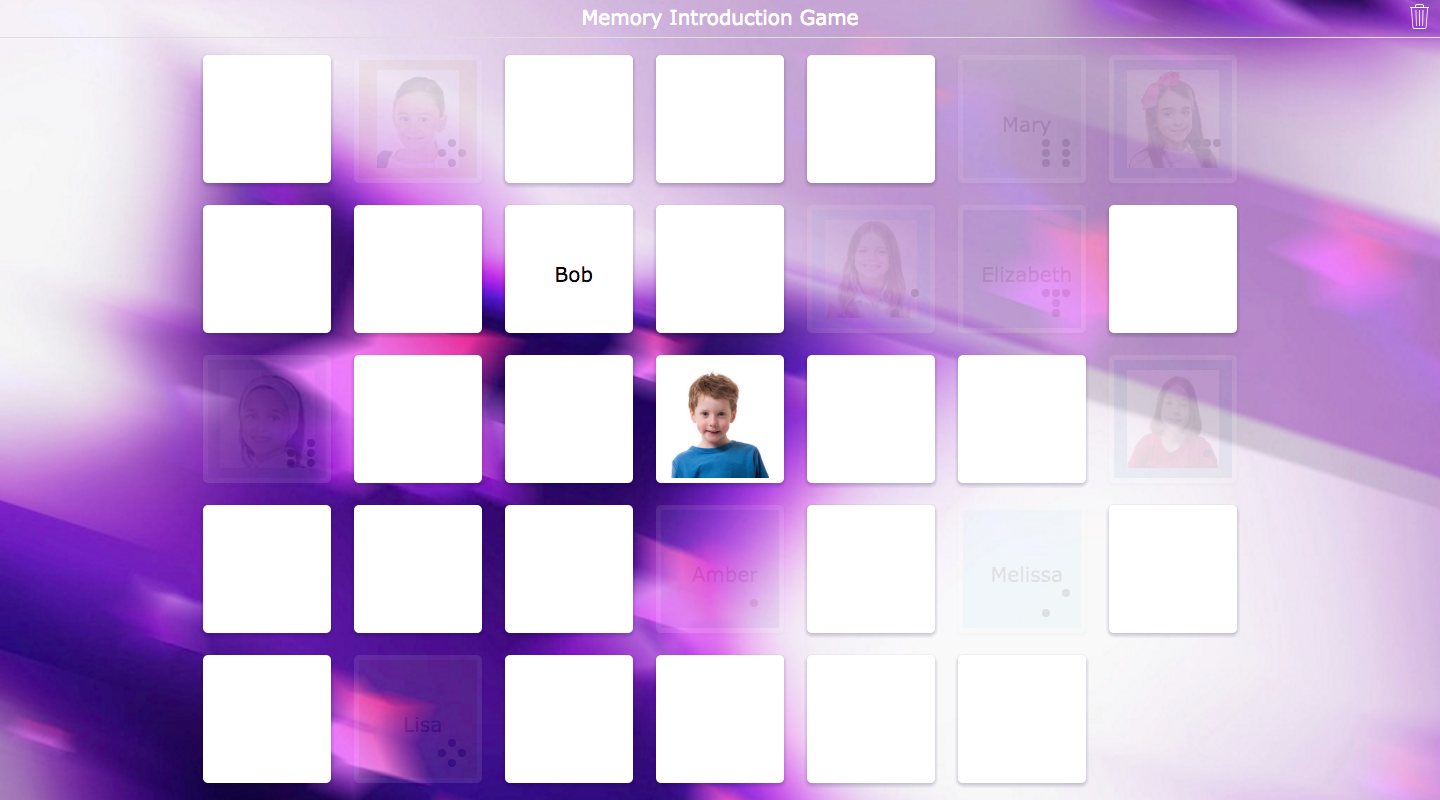 Click to open
5. Hangman
You can present yourself as a teacher with this game, or you can give students a turn. Give them a clue, such as "food", "town" or "hobby". This fun classic is easy and offers many laughs. Check it out: Hangman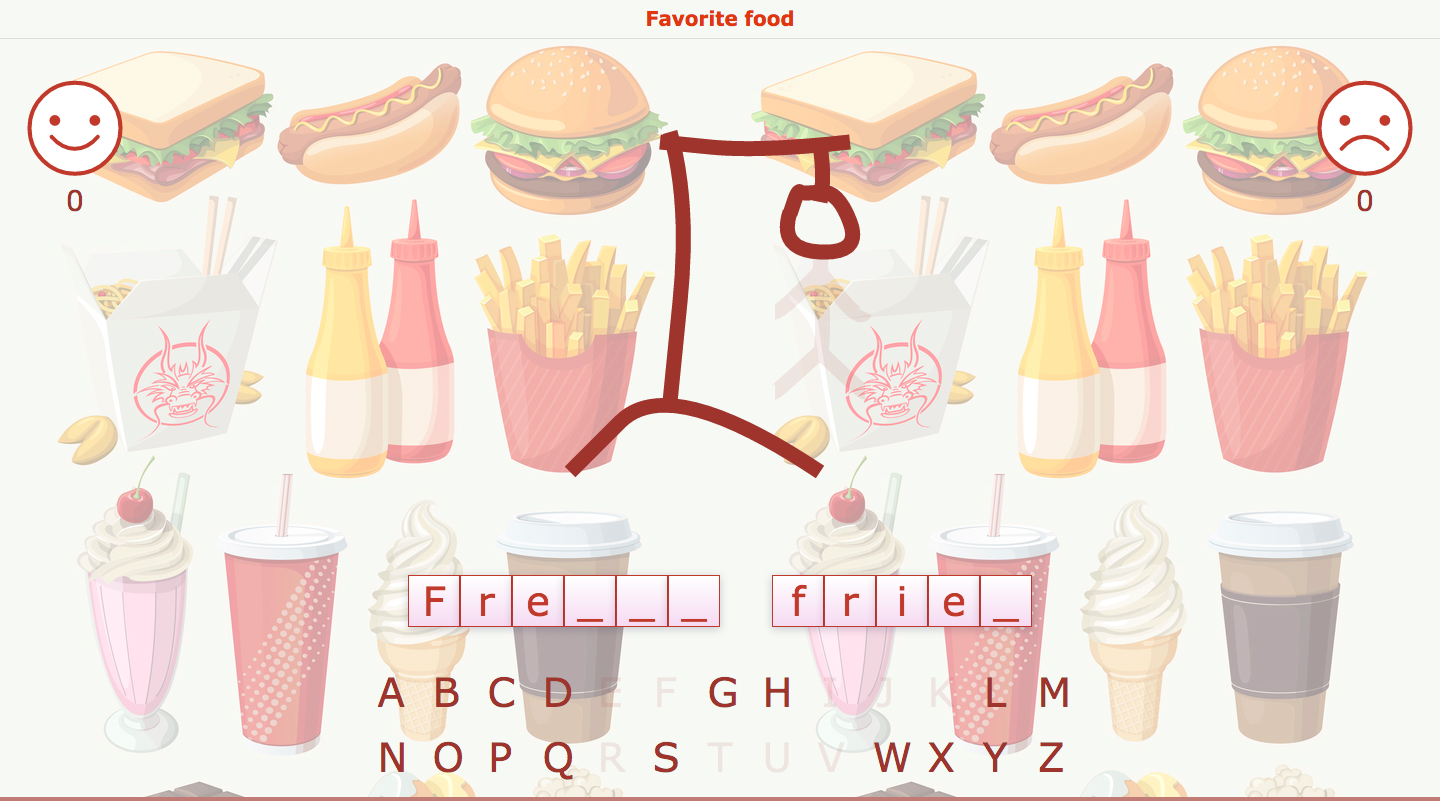 Click to open
Hands are shaken, friendships are made. No stress. What a nice second day of school it will be!