15+ Short films for students with ready-to-use lesson ideas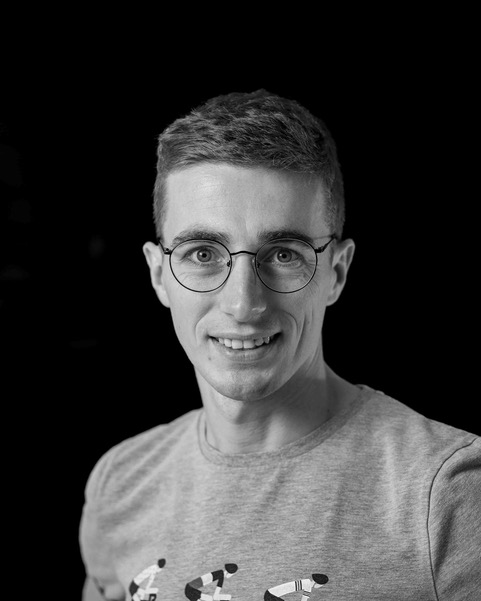 Dimitri Bongers —
Who doesn't like short films? They're often innovative, funny, or surprising, and always to the point. There are hundreds of great short films available online for free, about almost any topic you can imagine. Whereas it's not always easy to show feature films in the classroom (because of your limited amount of time), a short film can perfectly be watched and discussed in one lesson sequence.
Since most short films have an engaging element, they can be used in several ways in your lessons:
as a lesson starter;
as an introduction to a new topic;
as a discussion starter;
or just as a way to add some variation to your classes.
In short (pun intended), there's no reason not to use a short film in your lessons from time to time.
In this blog post, I've selected 15+ great short films for students about totally different topics and created ready-to-use lesson examples for each one of them. Most of the presented short film lesson ideas focus on social-emotional learning (SEL), which will encourage your students to stand strong in this world and respect others.
Most of these short films don't have spoken dialogues, so they can be used in any language (and we've already translated most of them in English, French, German, Spanish and Dutch). All the digital exercises are created with BookWidgets. You can create a free BookWidgets account (if you don't have one already) and copy the widgets to your account, which will allow you to make some changes where necessary. We'll explain how this works at the end of this blog post.
But first - drumroll please 🥁 -, BookWidgets proudly presents the 17 selected short films. Click on the name of the film to get the synopsis and the ready-to-use lesson ideas.
FYI: Some examples (Snack Attack and Le grand jeu) are using a new digital lesson template, a Video Quiz. Play the video for your students and pause it to ask questions ath the right time and check for understanding. Whenever you're doing a video lesson, the Video Quiz widget is the way to go! Find out more about a video quiz lesson in this blog post.
Snack Attack (2012)
🎬 Producer: Andrew Cadelago
🗣 Language: None
🎲 Topics: stereotypes, young vs old, politeness
🍿 Synopsis: If you like plot twists, you'll love Snack Attack. An old lady sits on a bench in the train station, when suddenly the boy sitting next to her starts eating her cookies. As a spectator, you'll quickly think the boy is extremely rude and has no respect for elderly people, but things turn out a bit differently…
👩‍🏫 Lesson idea: This short film is a great resource to introduce the danger of stereotypes and judging people too quickly. You could start your lesson with pictures of an old lady and a young punk-style boy and ask your students to tell the first things that come to their minds when seeing these pictures. Write them down on the blackboard before watching Snack Attack. It is a good idea to pause the short film a couple of times and ask your students what they think will happen, like in the digital exercise you can find below.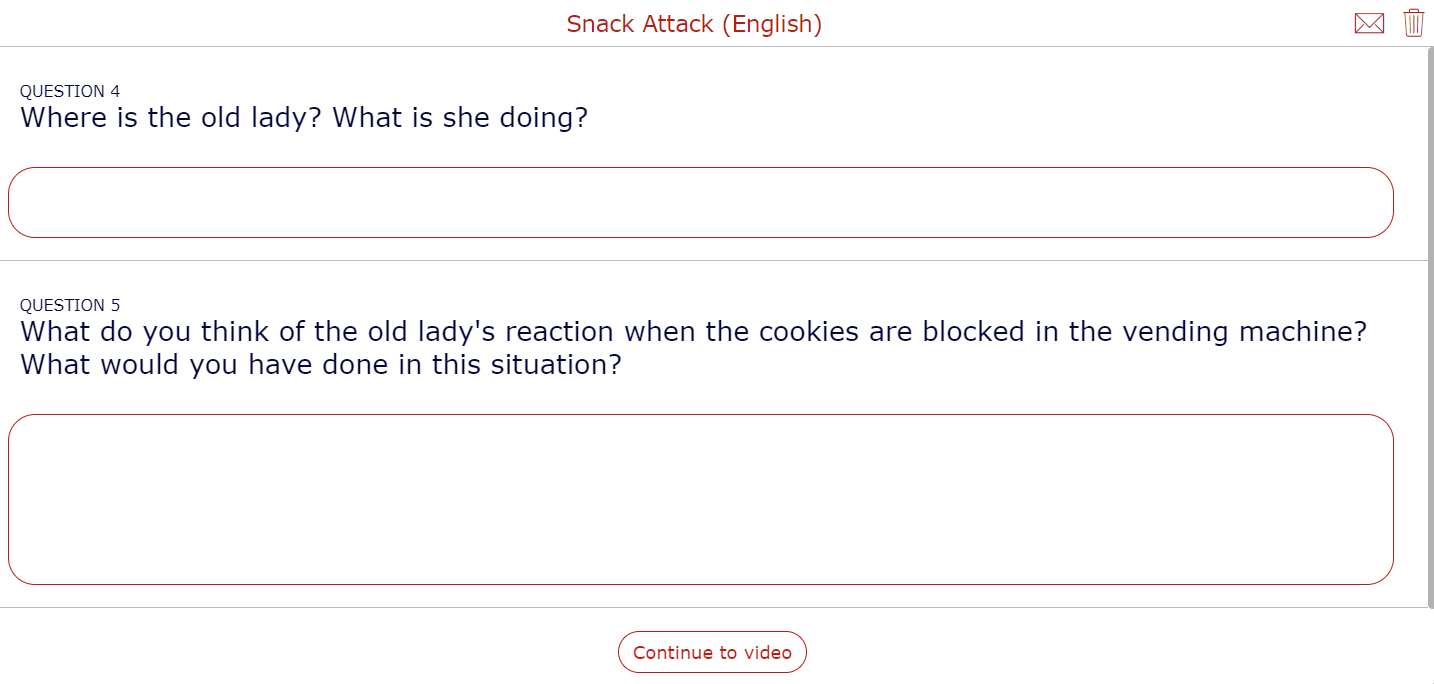 Click to open
Jamais sans mon dentier (2017)
🎬 Producers: Students from the bachelor 3D Art Animation program at Bellecour École
🗣 Language: None
🎲 Topics: Cooperation, Elderly people, Rebellion
🍿 Synopsis: Four retirement home reseidents want to watch their favorite series Never without my denture, but the remote control is taken away. As a result, they team up to get their remote back.
👩‍🏫 Lesson idea: This light-hearted short film is an ideal introduction to get students thinking about their own lives and how they would see themselves when they are elderly. Consequently, this assignment fits perfectly into life skills classes. Besides, this short film can also be used as an introduction to group work since it shows the importance of setting goals, collaborating, and possible failure.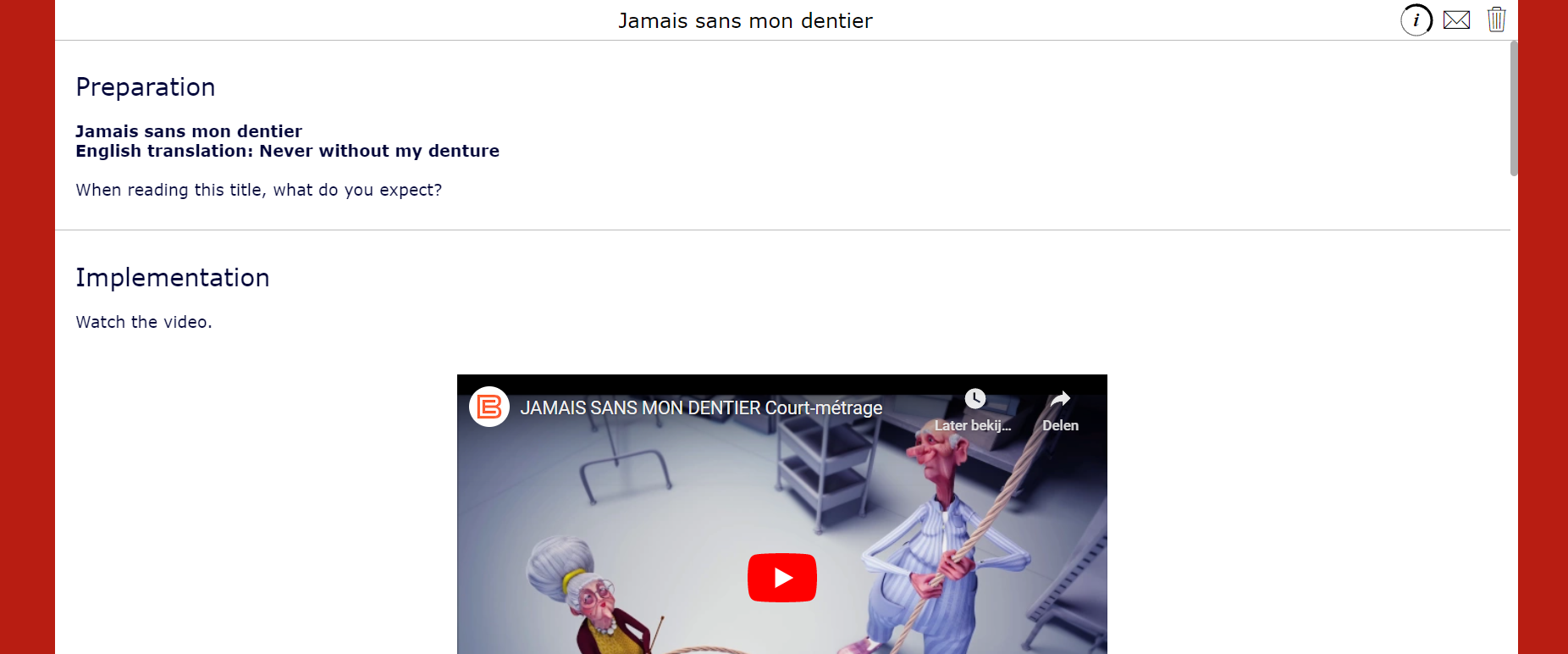 Click to open
Louis' Shoes (2020) / Cuerdas (2013)
🎬 Producer: Théo Jamin, Jean-Géraud Blanc, Kayu Leung, Marion Philippe / Pedro Solís Gracía
🗣 Language: French (with English subtitles) / Spanish (with subtitles in multiple languages)
🎲 Topics: school, inclusivity, autism, physical and intellectual disability
🍿 Synopsis: These two short films show that a school is not an easy setting for students who are a bit different.
In Louis' Shoes, a boy named Louis has to introduce himself to his classmates in his new school. He gives viewers an insight into his life and the additional challenges for students with autism.
Cuerdas is about a student with a disability who enters a new school. He is viewed strangely by most of his classmates, but there is one girl who thinks otherwise and involves him in all activities.
👩‍🏫 Lesson idea: In our society, students are often expected to achieve the same goals. Yet everyone is different, so this is not always realistic. Therefore, it is important to engage in conversation about inclusivity to have students understand classmates' and other people's thoughts and actions.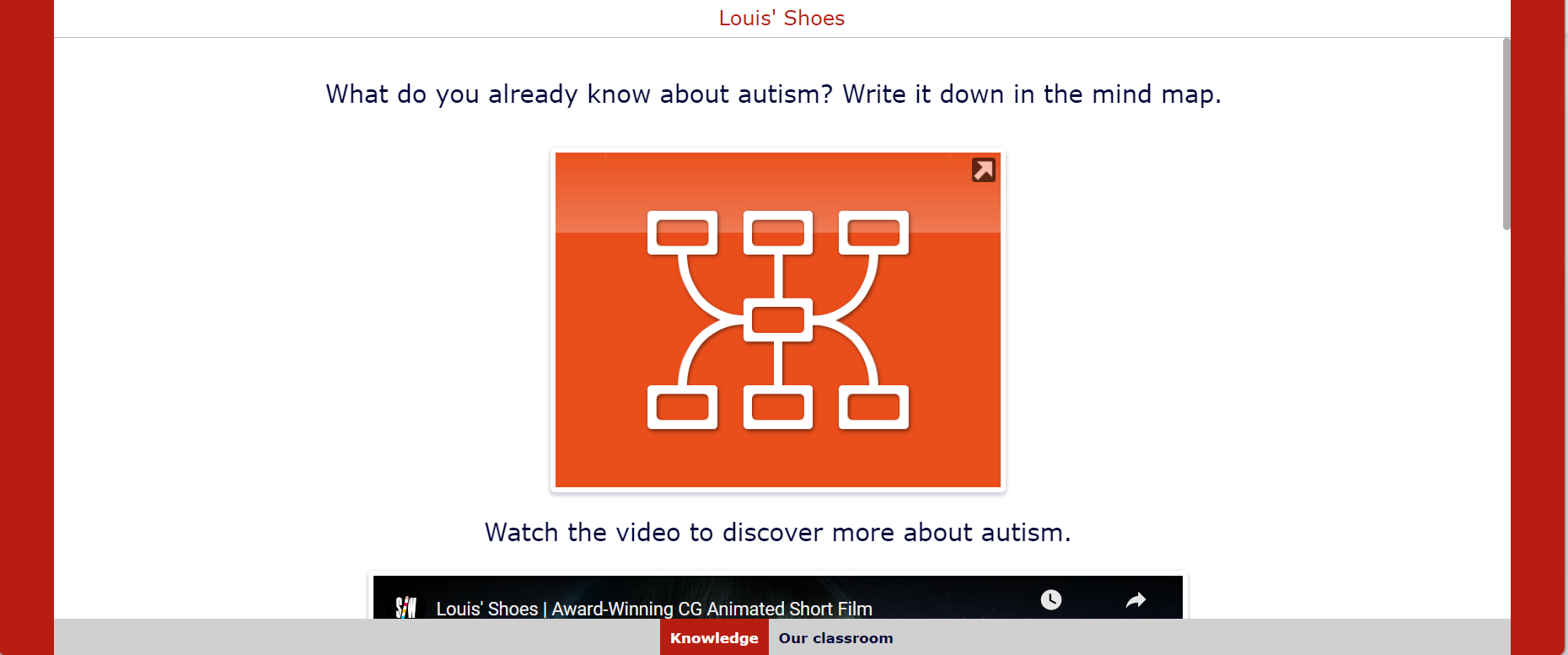 Click to open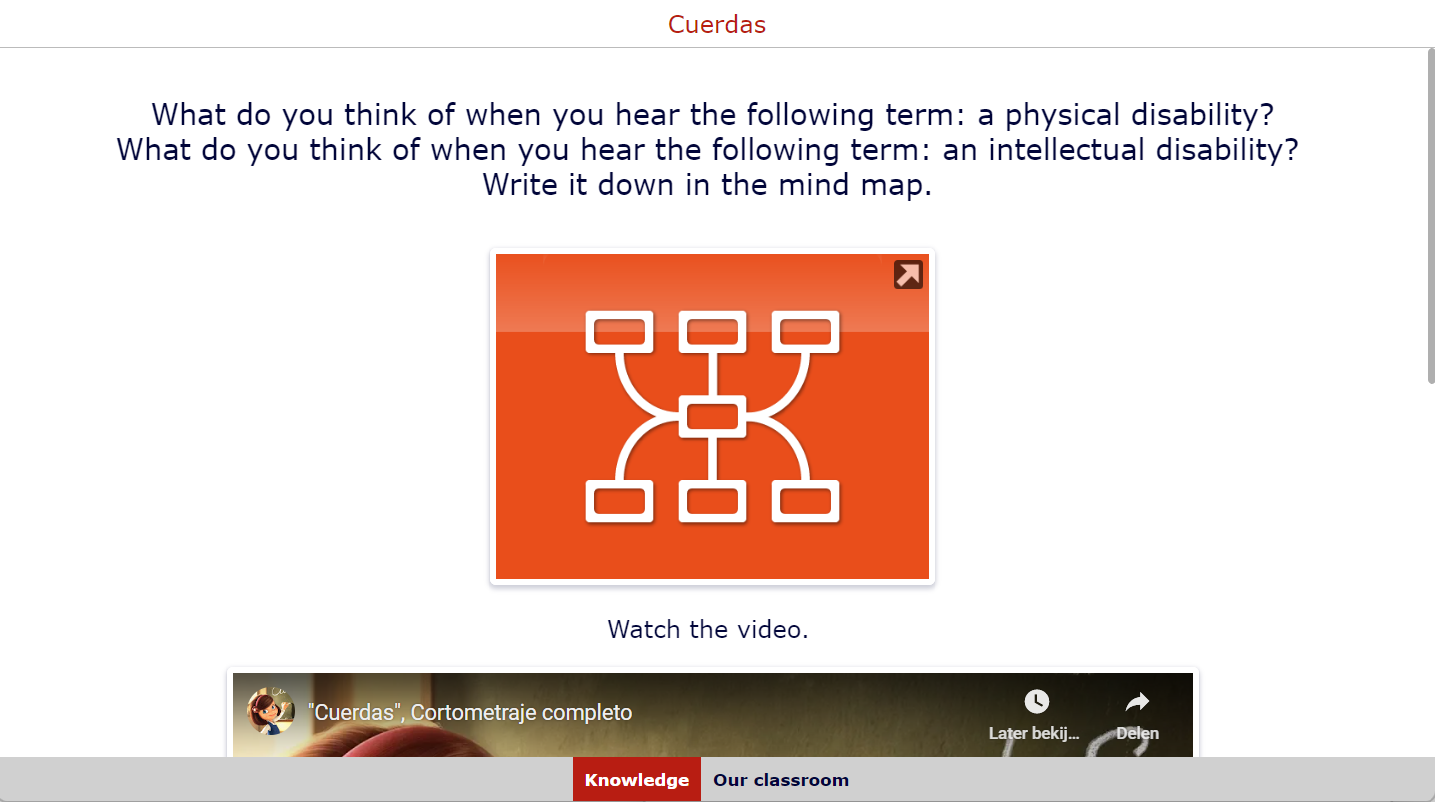 Click to open
Coin Operated (2017) / Alike (2016) / Happiness (2017)
🎬 Director/Producer: Nicholas Arioli & Jennifer Dahlman / Daniel Martínez Lara & Rafa Cano Méndez / Steve Cutts
🗣 Language: None
🎲 Topics: childhood dreams, life goals, money, capitalism, the rat race
🍿 Synopsis: Childhood dreams and the brevity of life may sound like heavy topics, but they are presented in a very approachable manner in Coin Operated. The story starts with a boy who has the dream to travel in space. He overcomes a first disappointment when a rocket kiddie ride doesn't help him to reach his goal. He then decides to start selling lemonade to make enough money to get into space one day. Will he eventually get there? Watch the short film to find out.
A different childhood dream is the main topic of Alike, where a father and son live a monotonous life. However, the kid's passion for music will eventually break the routine.
In Happiness, the spectator gets a much darker image of the quest for happiness and fulfillment. This engaging animated short film shows the rat race we're all living and leaves no one unmoved.
👩‍🏫 Lesson idea: There are quite a few interesting YouTube comments about Coin Operated, Happiness and Alike, so it's a nice idea to ask your students to read some of the comments and discuss them, before writing their own comments. Another idea could be to ask students to compare the three short films since they address the same topics but differently.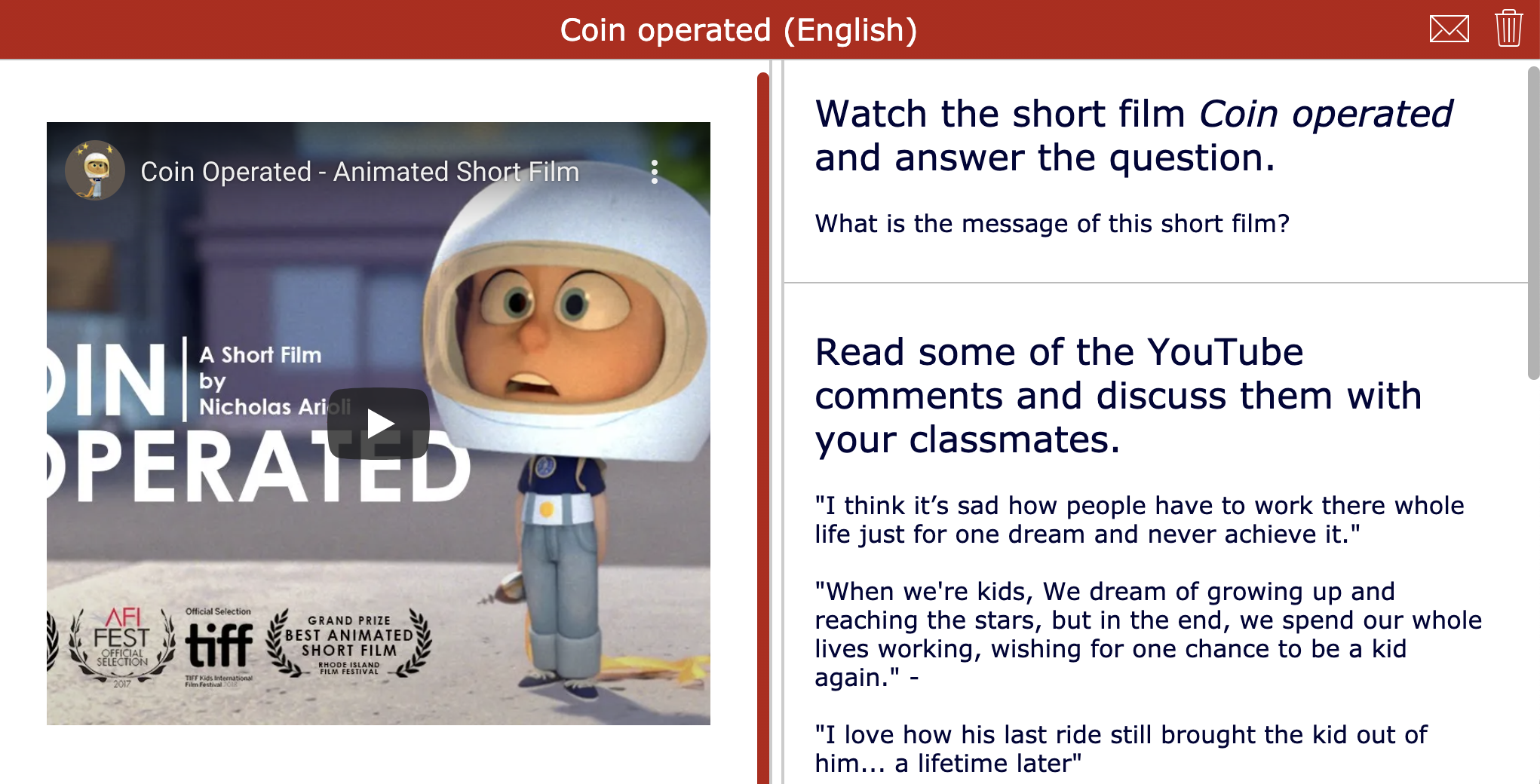 Click to open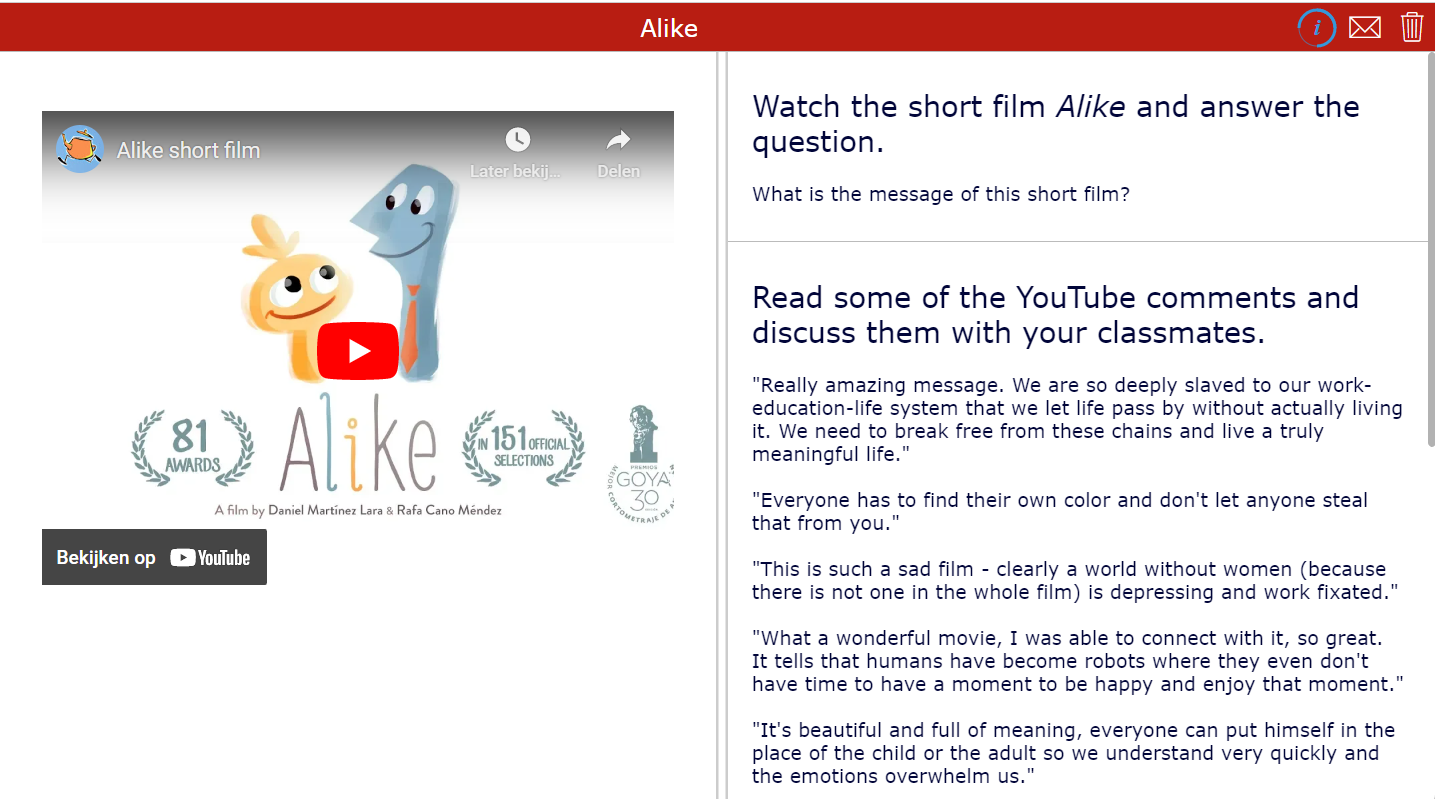 Click to open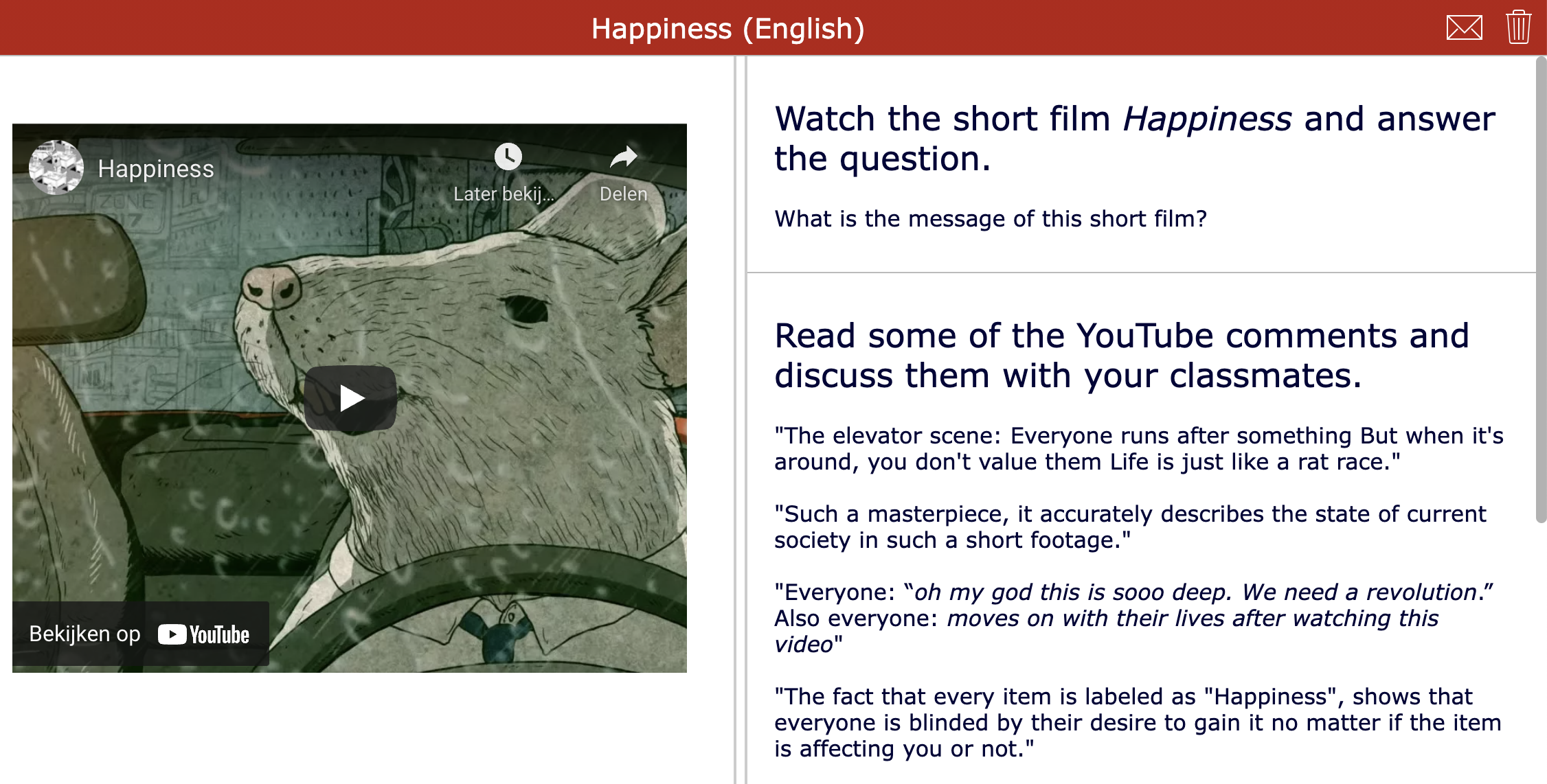 Click to open
Brothers (2011)
🎬 Producer: Adil El Arbi & Bilall Fallah
🗣 Language: Arabic & Dutch (English subtitles)
🎲 Topics: religion, morality, drugs, violence
🍿 Synopsis: Brothers is a modern parable about two young people from Brussels. Karim is exemplary and committed to the community, while Nassim goes down the bad path. Sometimes, however, things turn out differently than you might think.
👩‍🏫 Lesson idea: Since this short film has scenes related to drugs and violence, it is only recommended for older students. The film ends with an open-ended question about what is good and what is bad, an ideal starter for a class discussion.

Click to open
Flatlife (2004)
🎬 Producer: Jonas Geirnaert
🗣 Language: None
🎲 Topics: urban cohabitation, neighbors, daily routine
🍿 Synopsis: An old Dutch proverb says "A good neighbor is better than a distant friend". Flatlife shows the life of 4 neighbors who live in the same skyscraper. The split-screen view allows you to simultaneously follow the 4 characters, who don't seem to realize the influence they have on each other's lives.
👩‍🏫 Lesson idea: This short film is great when you're teaching a foreign language and your students are working on themes like the parts of the house, housing environment, and habits. The split view works great for a group work: make 4 groups and ask each group to concentrate on one of the four characters, so they can present them to their classmates.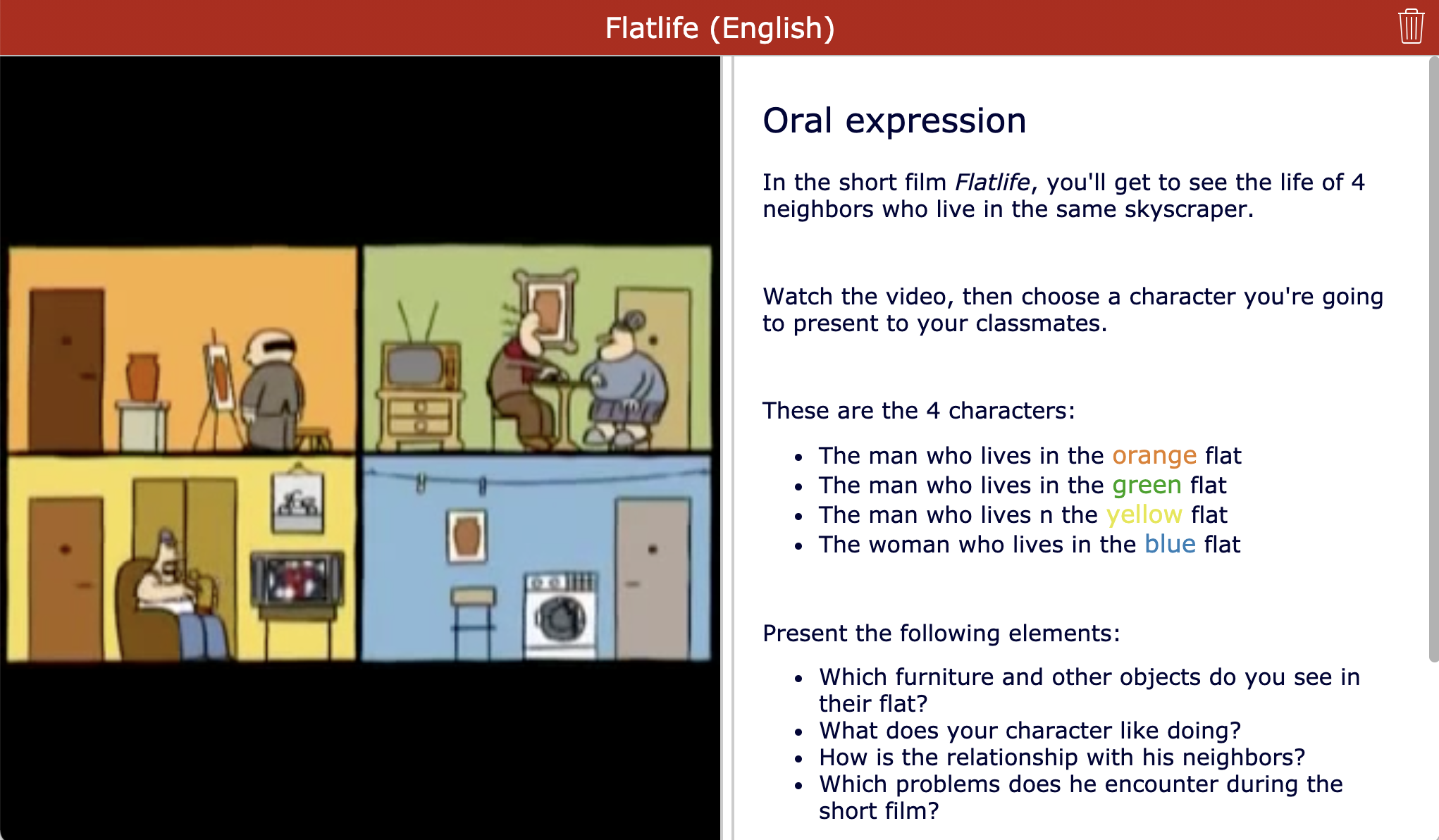 Click to open
Mind Games (2018)
🎬 Producer: Jiaqi Emily Yan
🗣 Language: None
🎲 Topics: education, exams, free time, the meaning of life
🍿 Synopsis: In Mind Games, a boy is taking an exam, but his brain decides to escape and play outside. The exam should be no problem, as the brain fills the boy's head with books. He answers question by question, but then bumps into a final question which he can't answer without his brain: "What is the meaning of life?".
👩‍🏫 Lesson idea: Mind Games could be used as a tool to let your students reflect on the way they study for an exam. You could also use it as a lesson starter to discuss the role of schools (it could be an introduction to the spoken words film What is school for?, presented in this previous blog post). But the most creative way of using Mind games would be to ask your students the final question of the exam and give them the freedom to answer by text or by drawing.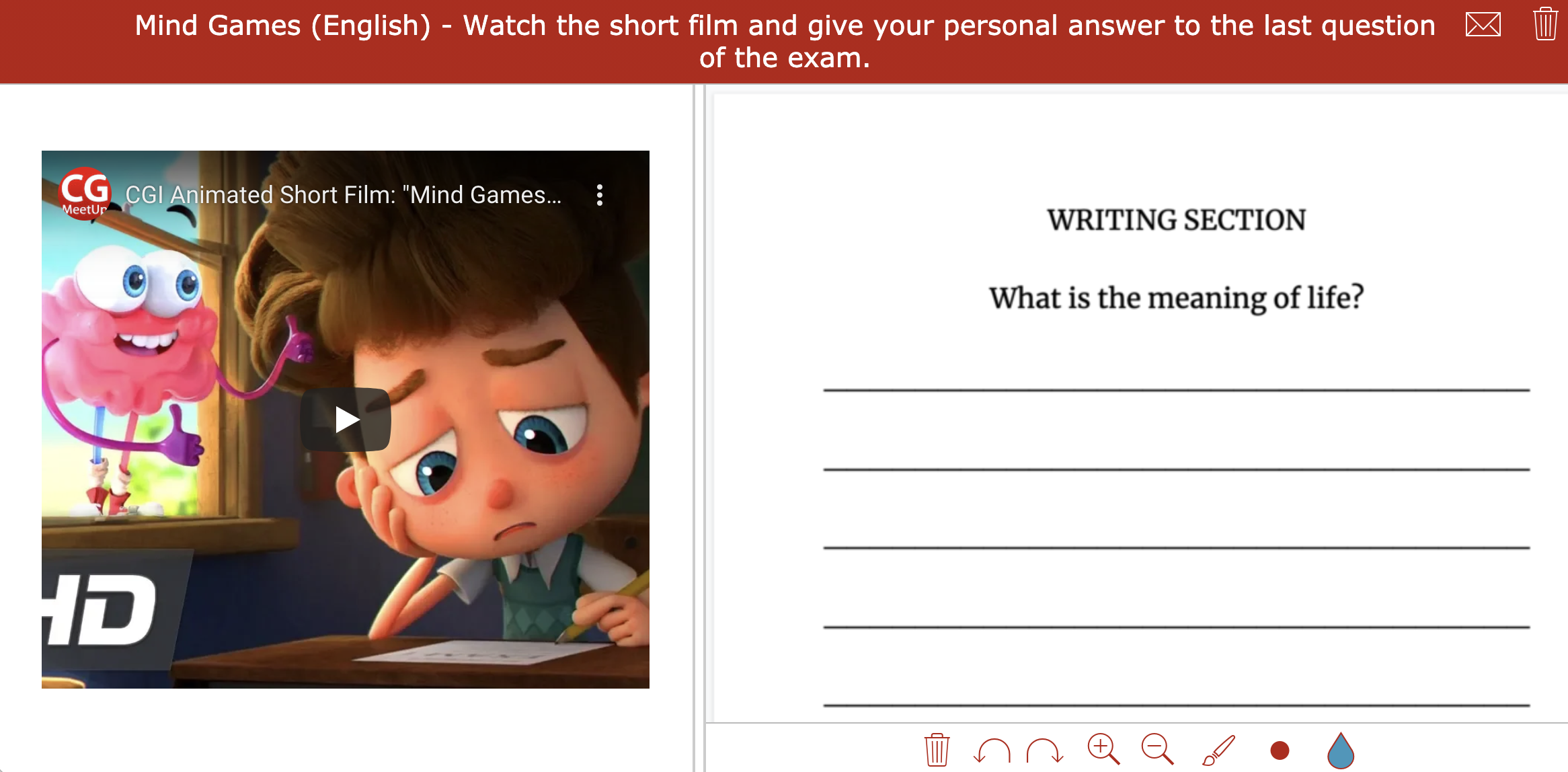 Click to open
Are you living an insta lie? (2017) / A social life (2016) / Percentage of life (2018)
🎬 Producer: Ditch the label / Kerith Lemon / Pascu Dragos
🗣 Language: English
🎲 Topics: Social media
🍿 Synopsis: These three different short films are all about the impact of social media on young people's lives. We see how they share beautiful or impressive pictures with their friends, but in reality, a lot of these things are made up. The three short films are great instruments to let your students reflect on the impact of social media on their daily lives.
👩‍🏫 Lesson idea: Since the three short films discuss the same subject and have a lot of similarities, it could be interesting to ask your students to analyze and compare them. Besides, they are a great way of starting a group discussion about a topic that concerns them all. To end this topic in a creative way, you could ask them to make their own "Instagram versus reality" picture or movie.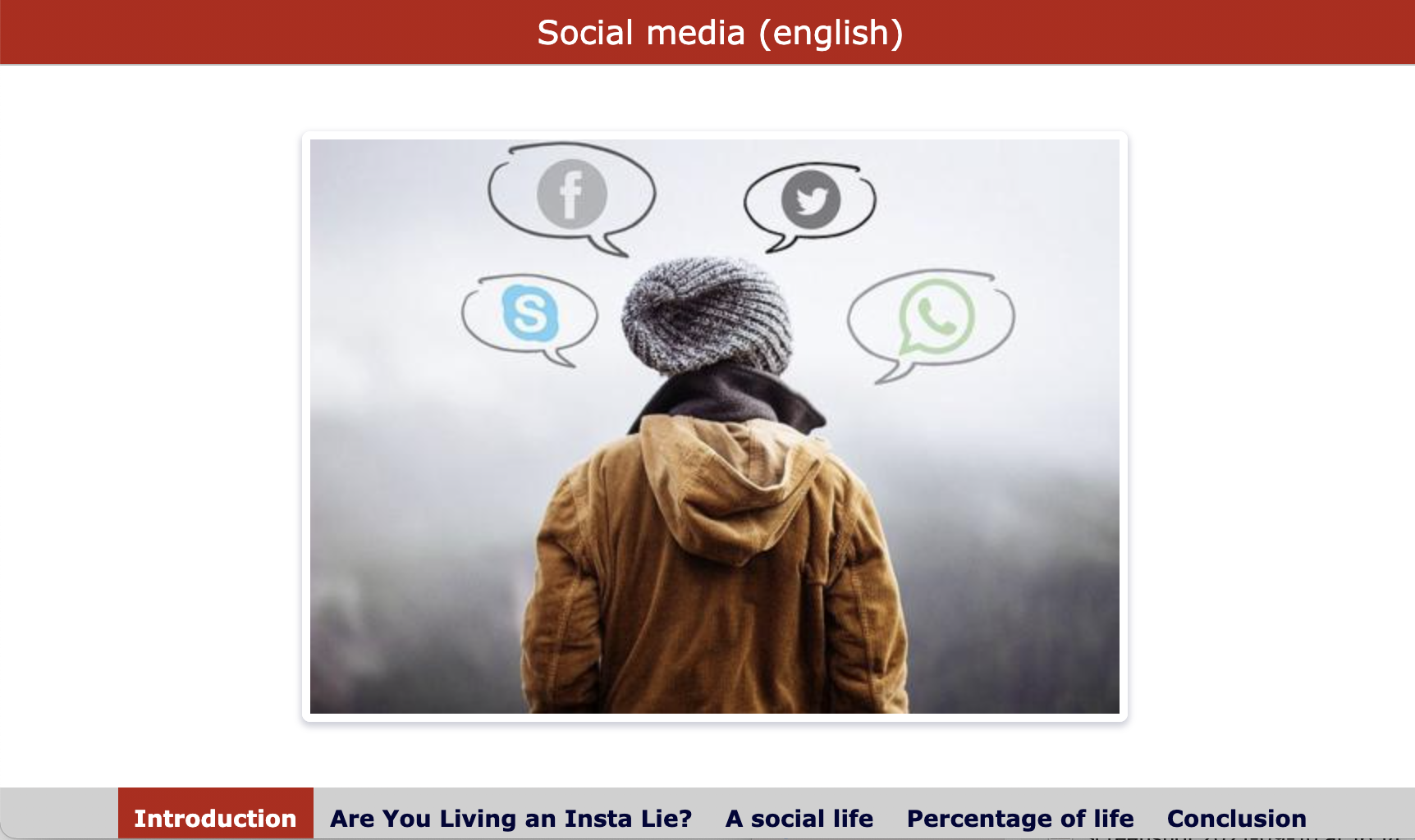 Click to open
The Present (2014)
🎬 Producer: Jacob Frey
🗣 Language: English (subtitles in other languages available)
🎲 Topics: video games, living with a disability, pets
🍿 Synopsis: A boy is playing a video game when his mother gives him a present… a puppy! But the puppy is missing one leg and the boy doesn't seem to be interested in it anymore. The puppy then starts playing by itself and it doesn't take long before the boy gets infected by its joyful enthusiasm. When he decides to go outside with the puppy, it turns out the boy is also missing a leg.
👩‍🏫 Lesson idea: The main theme of the story is living with a disability, but The Present could also be used to introduce topics like video games, pets, free time … Besides, you could ask your students to analyze the emotions of the different characters (the mother, the boy, and the dog).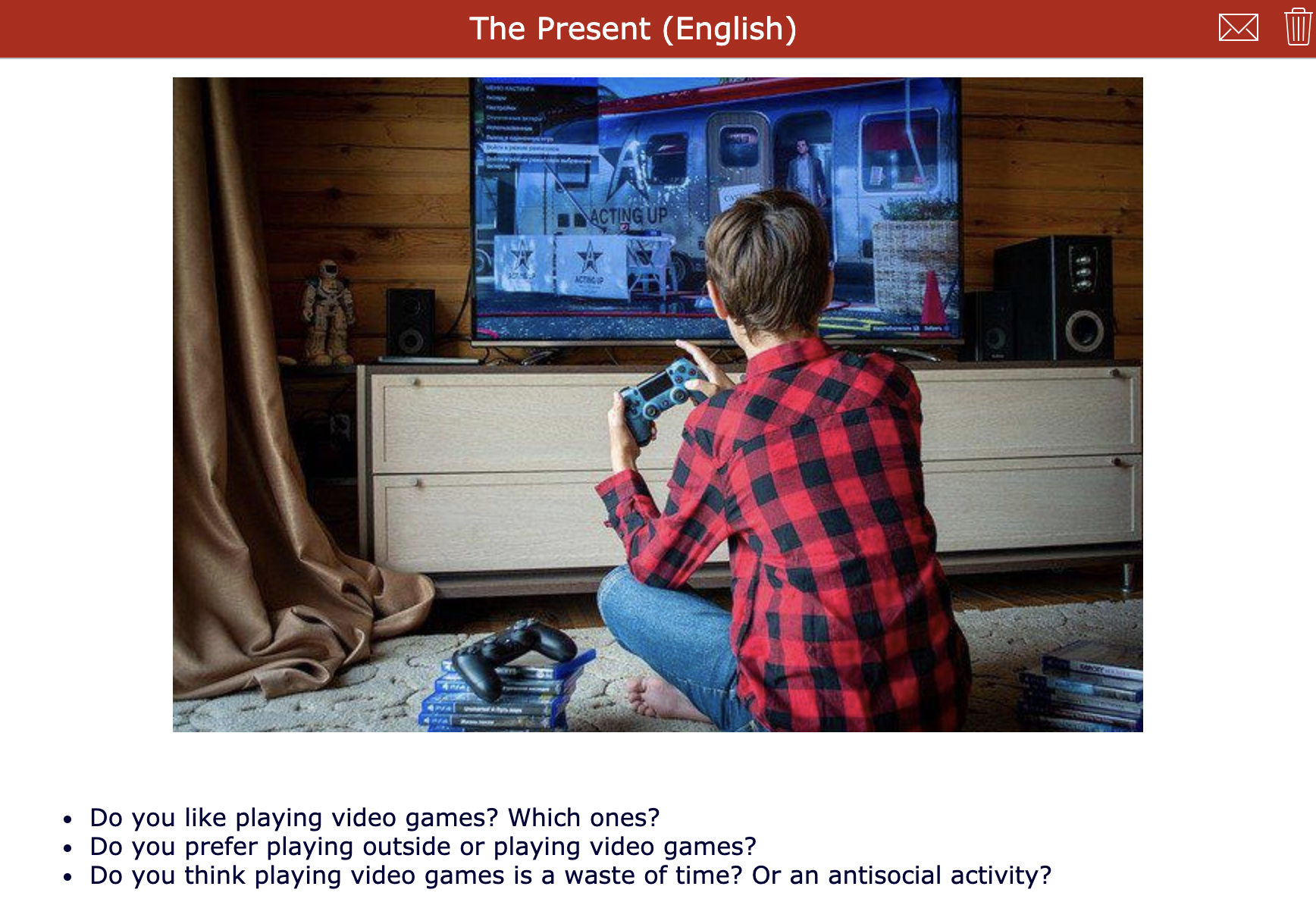 Click to open
Versus (2006)
🎬 Producer: François Caffiaux, Romain Noël, Thomas Salas
🗣 Language: None
🎲 Topics: war, sports
🍿 Synopsis: In the animated short film Versus, two samurai tribes (a red one and a blue one) try to conquer an island that lies right in the middle of their territory. They are very creative when it comes to finding new war techniques and even get inspired by different sport disciplines to beat the enemy. If you want to find out which tribe wins, you'll have to watch the short film 'till the very end (there's a last plot twist after the closing credits).
👩‍🏫 Lesson idea: Versus is a great way to introduce the vocabulary related to sports in your language lessons, but could also be used to talk about the uselessness of war.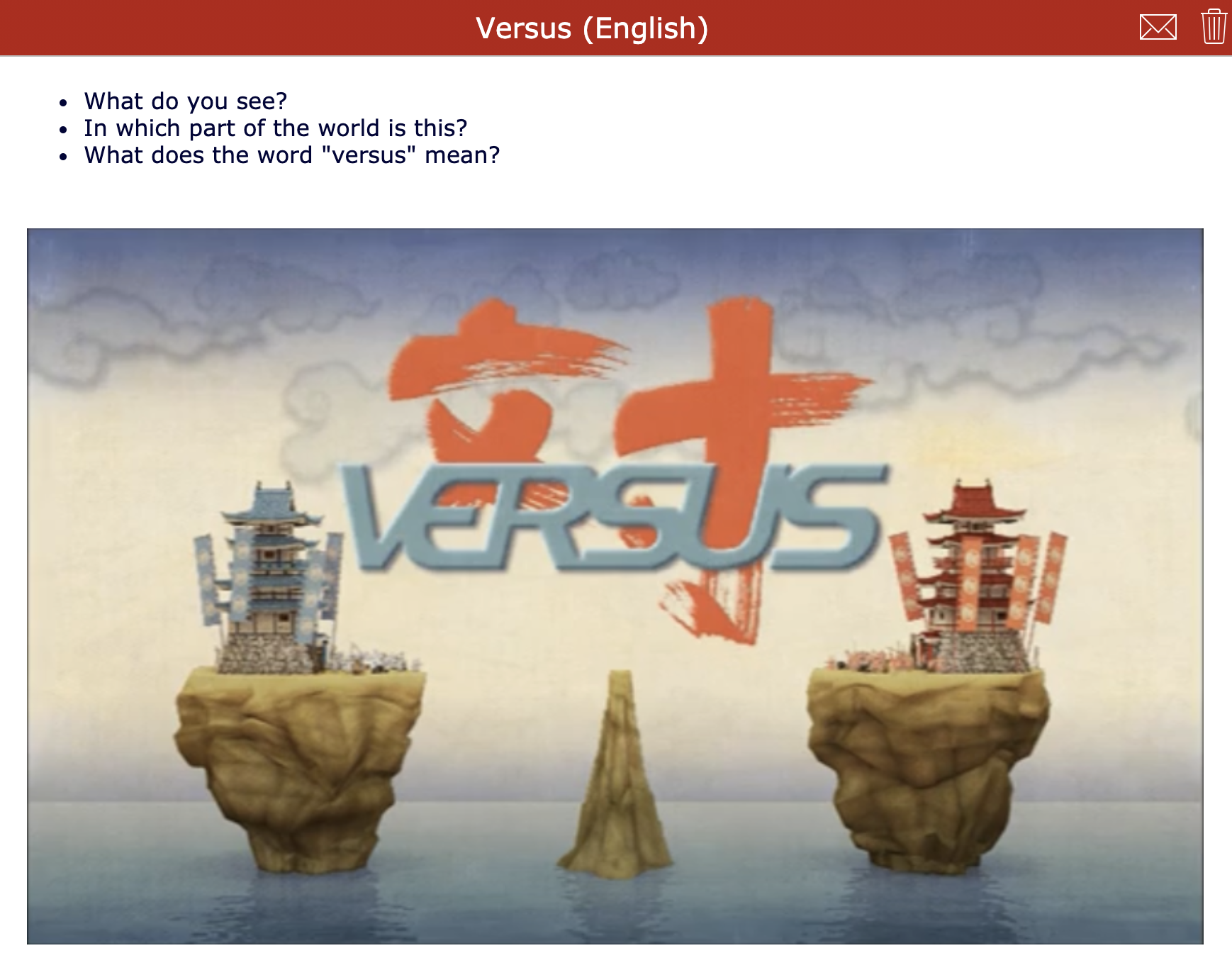 Click to open
Le grand jeu (2008) / J'attendrai le suivant (2002)
🎬 Producer: Yannick Pecherand / Philippe Orreindy
🗣 Language: French
🎲 Topics: Love, Public transport
🍿 Synopsis: French is often considered as the language of love and these two short films are about very romantic love stories… but if you're expecting a happy ending, you might get disappointed. If you like dark humor though, you'll love both of them.
👩‍🏫 Lesson idea: Both short films are great for French teachers who like to work on listening comprehension. You could also work the different future tenses by pausing the video several times and ask the students what they're expecting to happen next.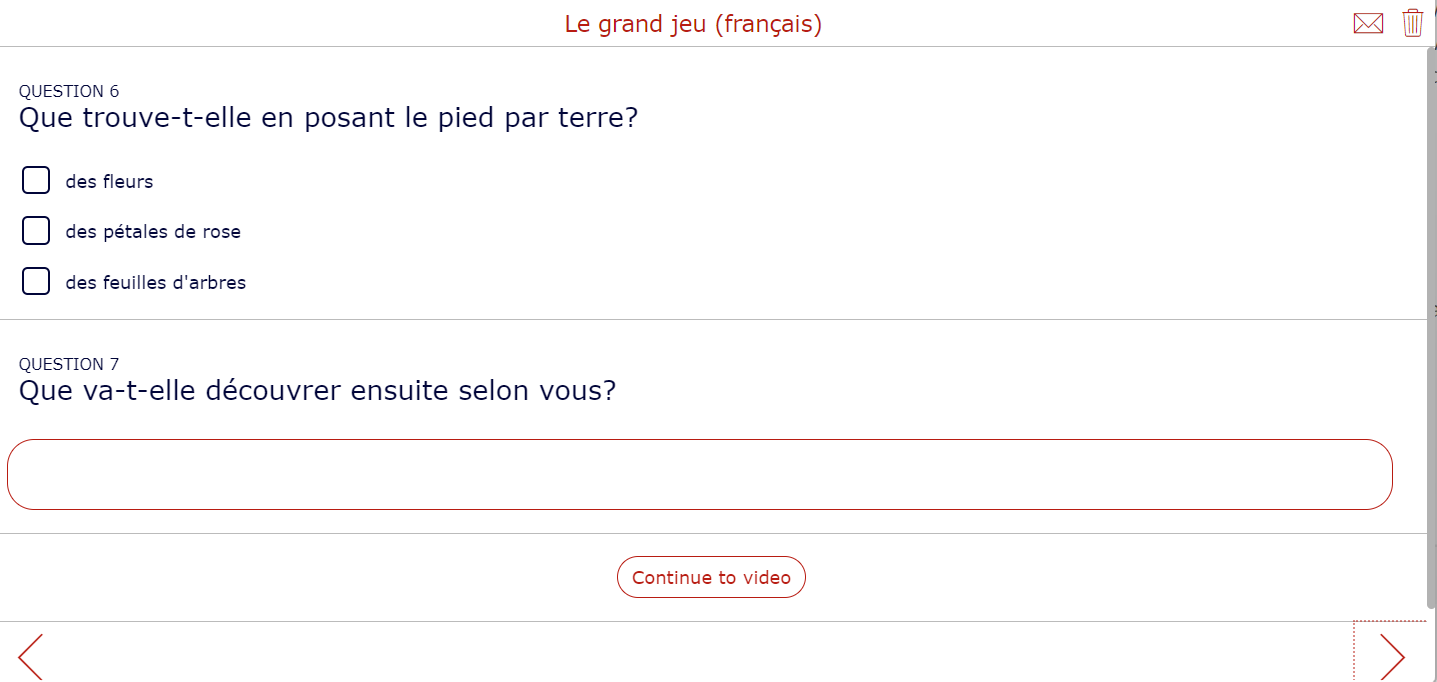 Click to open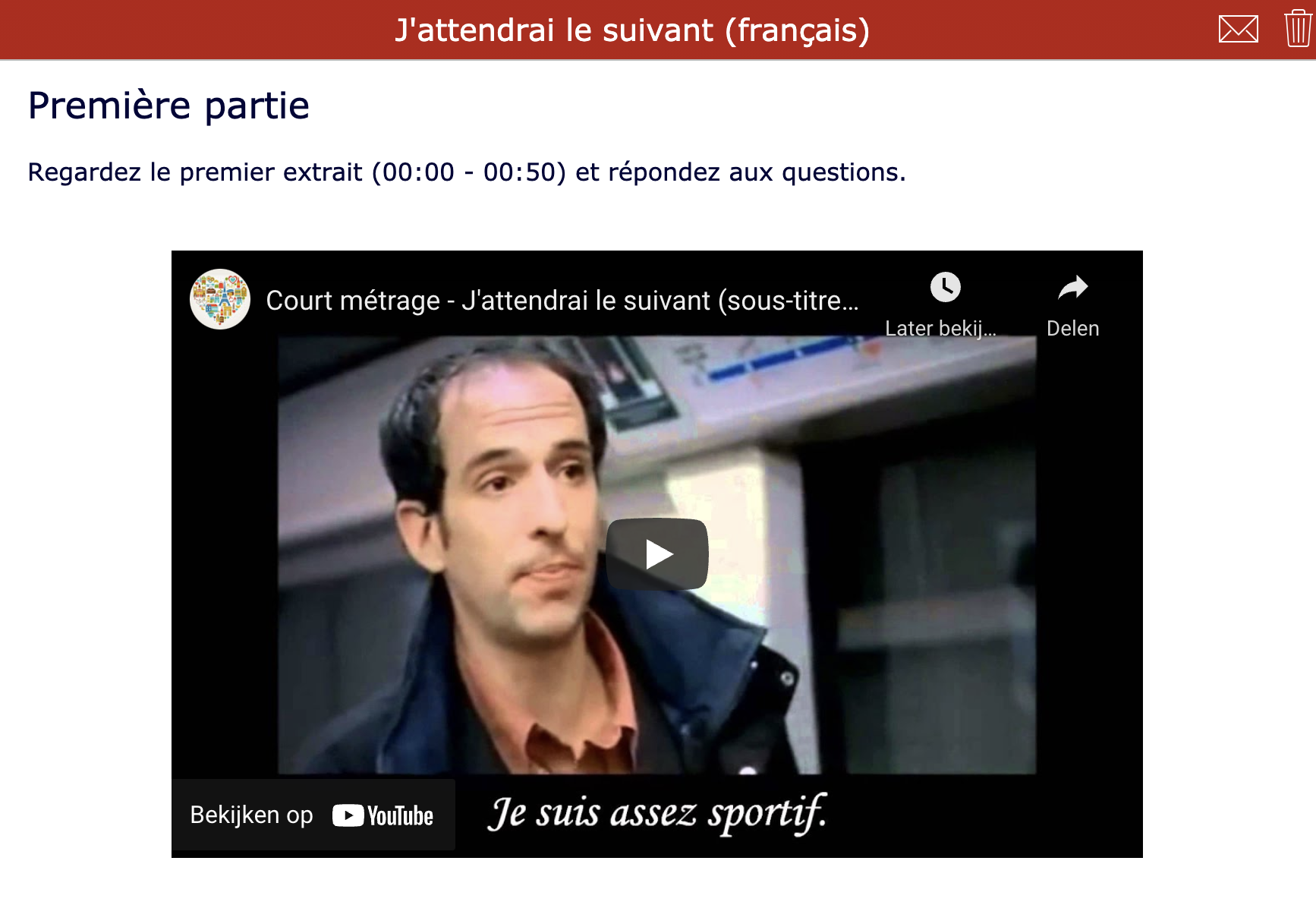 Click to open
Instructions on how to use these digital short film lesson activities
Above, you can find the 15+ ready-to-use short film lesson activities by clicking on the image. You can use these lesson examples for free. Since they're all made with BookWidgets, I've listed them in this BookWidgets group, and most widgets are available in English, French, German, Spanish and Dutch. Here's what you need to do:
Click on this link. It will immediately bring you to the group with all of the short film activities. If you don't have a BookWidgets account yet, you'll have to sign up first for free.
Click on folder with the name of the short film activity that you would like to duplicate. Select the activity in your language of preference. Click on the settings wheel, choose duplicate selected widgets. Choose where you want to save the activity in your BookWidgets account.
Go to your saved short film lessons. You can now click on the black dropdown arrow next to the 'Show' button and select Edit. You can make some changes to this activity (if you want). If it's perfect for you, click on Share in the upper right corner.
Share this link with your students. When they click on it, they can fill it out. When done, they can submit their answers to you by clicking on the submit button.
As a teacher, you go to "Grades & reporting" in BookWidgets to find your students' answers.
Of course, now that you've got your own BookWidgets account, you can also create new short film activities or other assignments yourself!
Attention! Once your free trial runs out, you'll only be able to use the widgets you've already finished/shared with students. While your BookWidgets account will still work and you'll still get your students' results with the free BookWidgets version, you won't be able to duplicate widgets nor create new widgets yourself anymore.
Wrap up
Do you already use short films in class or are you planning to do so? I hope I gave you some new ideas that might inspire you. Which of these ideas is your favorite? Let us know on Twitter! - @ibookwidgets
Or share your own widgets about podcasts in our Teaching with BookWidgets Facebook group so that in turn, you can inspire others!
And most of all… enjoying watching! 🍿