40+ Ready-Made Lesson Activities to Celebrate Awareness Days throughout the Year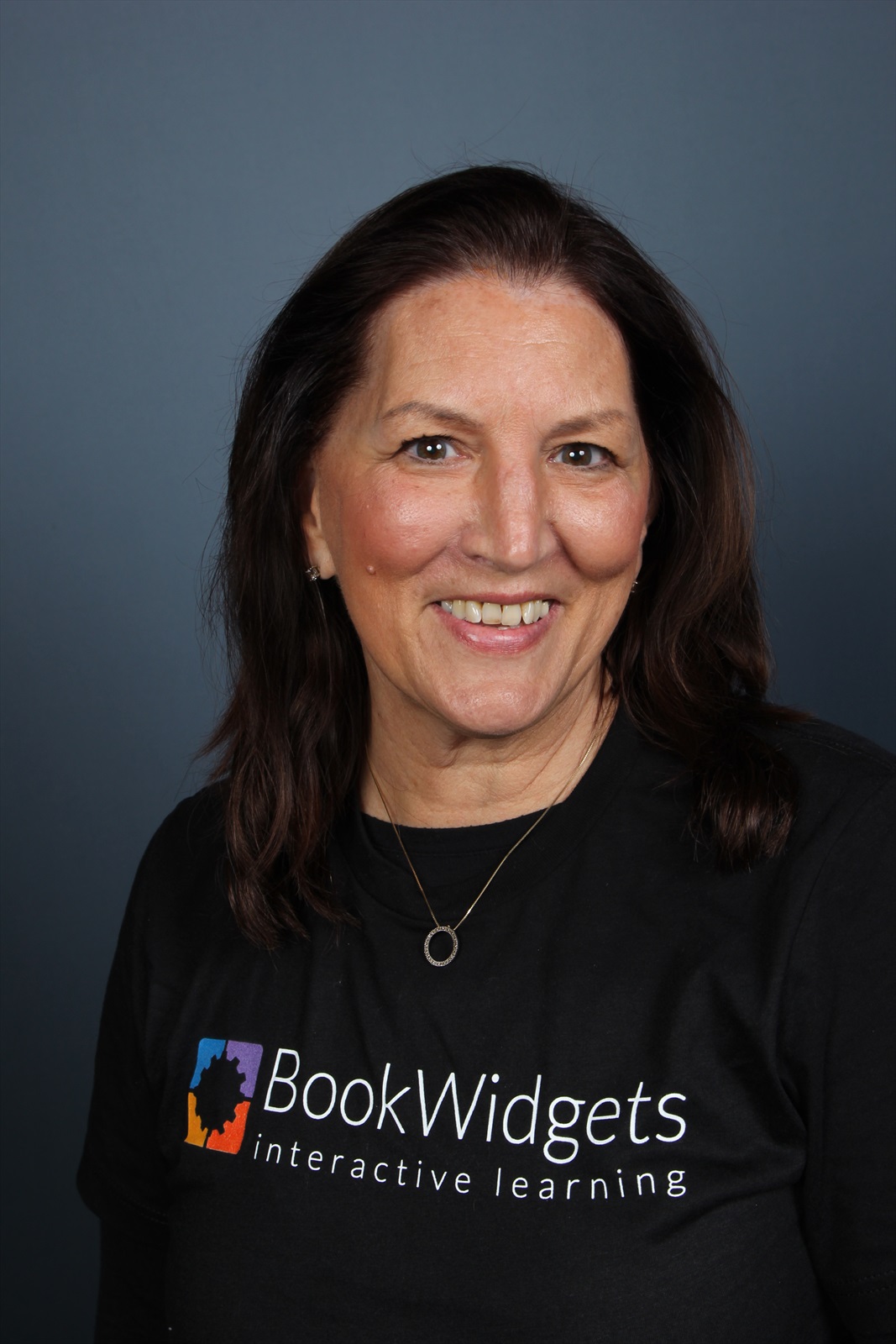 Sheryl Place —
In our classrooms, every day can be a celebration of teaching and learning! The CBS Sunday Morning show agrees with us and even shared a segment on Everyday's a Holiday!
It's time to celebrate a full year of Awareness Day activities. 🎉 The BookWidgets team wants to mark this milestone by reminiscing about the more than 40 ready-to-use lesson plans for awareness days we shared with you during the past 365 days. Which Awareness Day activity was your favorite? Let's dive back in and take a look at all the fun learning we had. ⌛️ Remember, these 365 days start over again. So every awareness day lesson activity in this post will be relevant for you to use in your lessons at some point throughout the year.
You can use this table ⬇️ to jump to specific sections in the post for quick reference and navigation.
Organization of the awareness day activities
Check out this calendar with all the ready-made awareness day activities ⬇️ Click on the calendar to navigate to the folder with all the widgets (= Interactive awareness day activities). You'll have to create a free BookWidgets account first, if you don't have one already.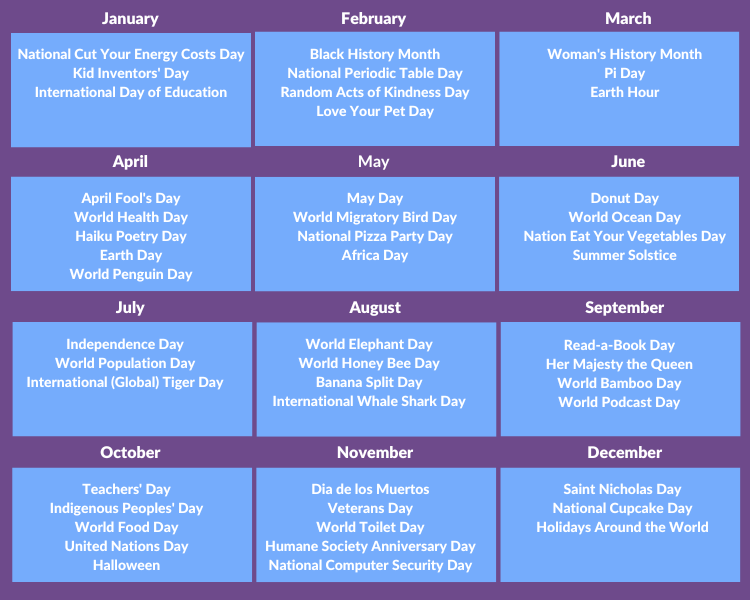 To help you with finding the best classroom activities for awareness days, you can use this divider to navigate more puposely as we organized the lesson activities into two categories.
Now, let's get started and take a look at the fun we had this past year. 👀
Awareness days activities by month
We created WebQuests, Worksheets, Quizzes, Hotspot Images and more to help you see all the possibilities you have when creating engaging content for your students. Creativity and critical thinking - two cornerstones of 21st century learning design - were key components of our innovative lesson ideas.
Scroll through the post and go over every educational resource for awareness days or click on a month to jump to the featured awareness days lessons: January, February, March, April, May, June, July, August, September, October, November, December
January
With a focus on United Nations Sustainable Development Goal #7, learn some cost saving tips and tricks to cut energy costs at home and school as you navigate this Planner widget. What an "efficient holiday". You can find some fun awareness day activities and games for National Cut your Energy Costs Day below. 👇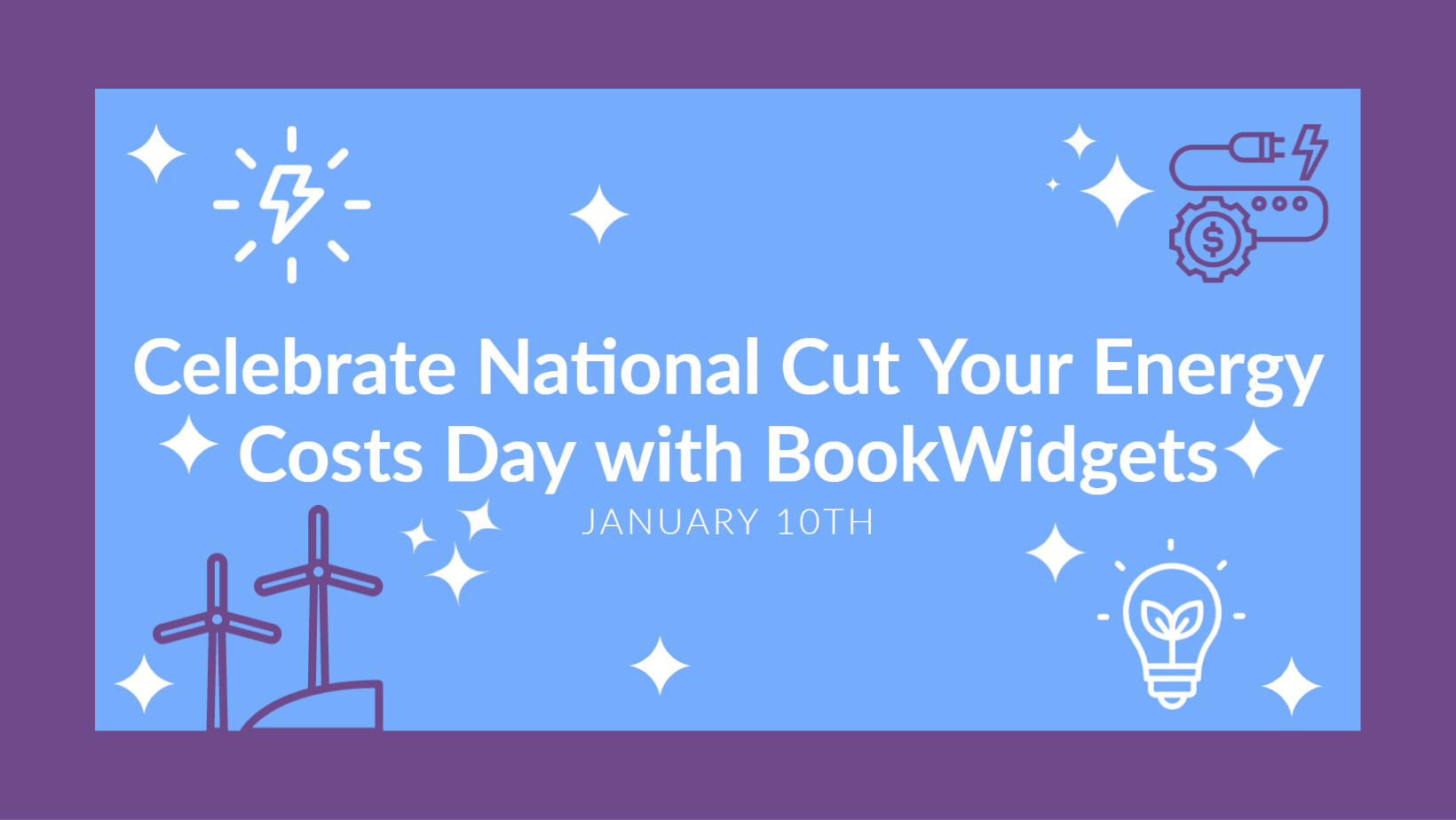 Click to open
Build creativity as you learn about K.I.D. - Kid Inventors' Day. This Split Worksheet highlights 5 kid inventors. After learning about their inventions, students will work collaboratively to create a cool invention to share with the rest of the class! Learn all about gadgets, gizmos and more on the K.I.D. website. Find classroom ideas for Kid Inventors' Day here. ⬇️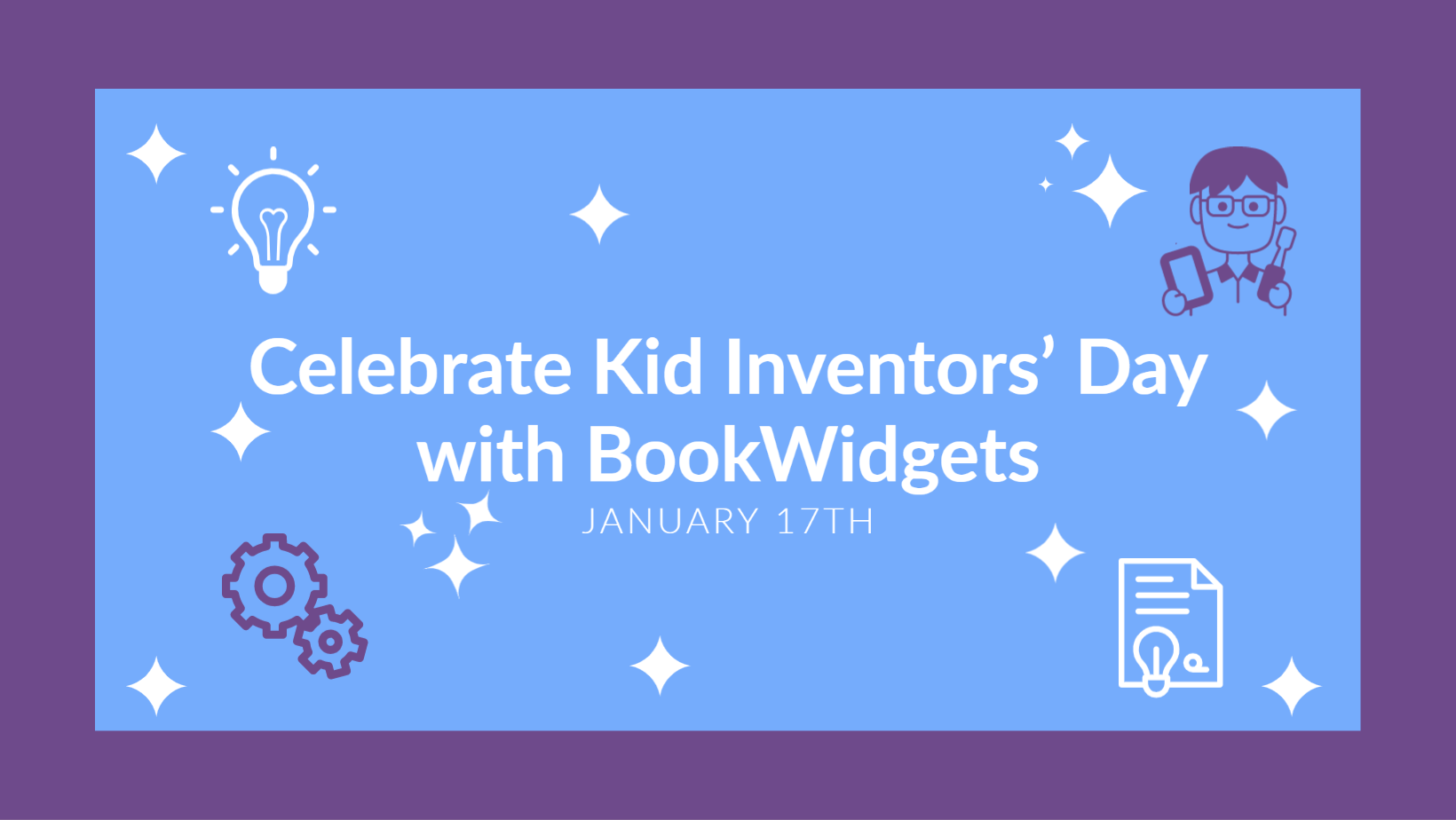 Click to open
The United Nations General Assembly declared January 24th as the International Day of Education. The fifth celebration was in 2023. UN Sustainable Development Goal #4 - Quality Education - highlights the importance of "inclusive and equitable quality education…for all". Use a WebQuest widget, with an included Mind Map widget to write down your ideas- our take on a Know, Want to Know, Learn activity. Then, explore a Timeline widget as you learn about International Day of Education and why it is important for everyone. All the teaching resources for International Day of Education are included here. ⤵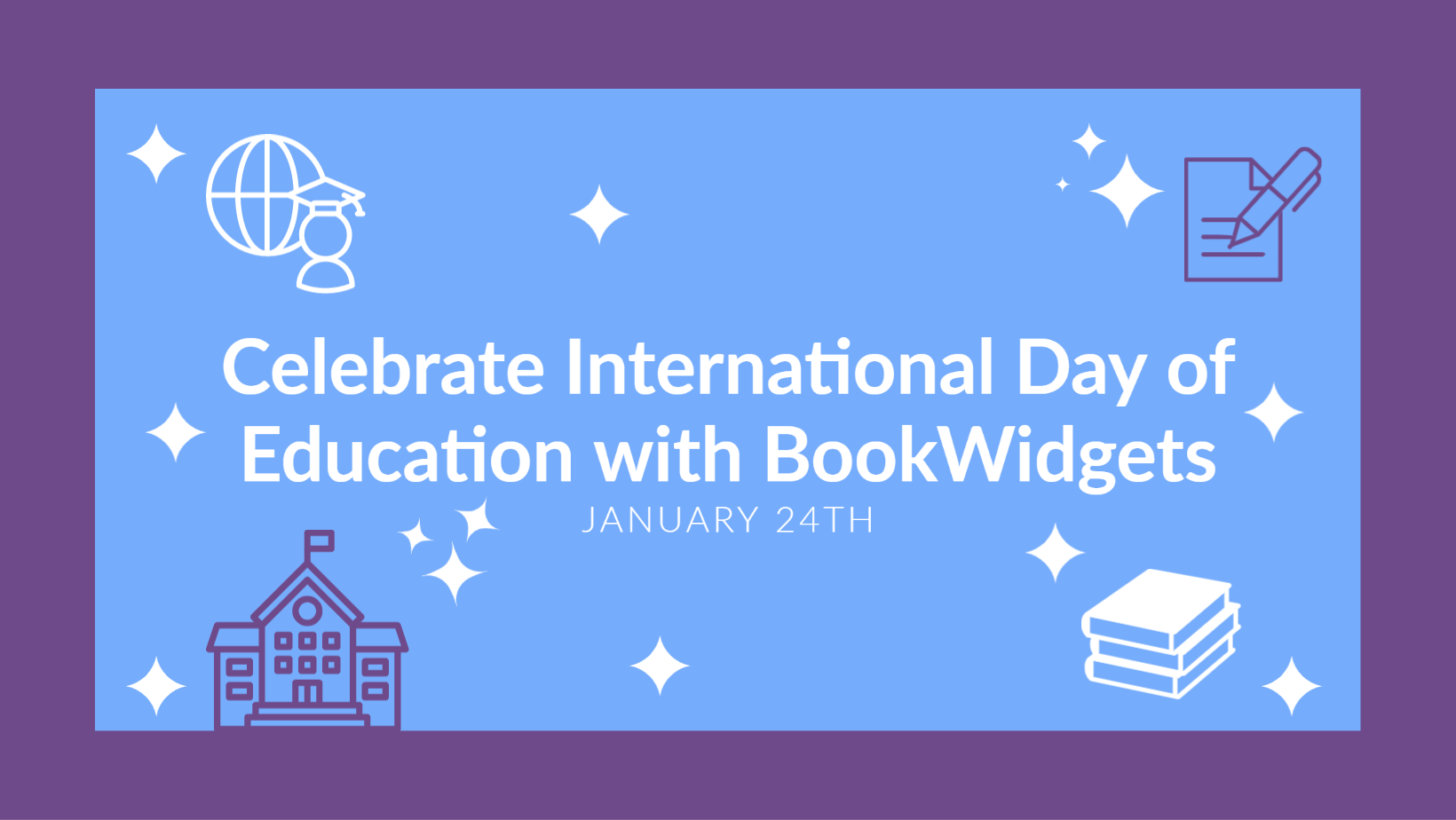 Click to open
February
Check out the new Video Quiz widget and travel back in time to learn about Dr. Martin Luther King, Jr and his journey along the path to equality and justice for everyone. February is recognized as Black History Month in the United States. Black History Month is an important social historical and social issue. The entire Black History Month lesson activity can be found here. 👇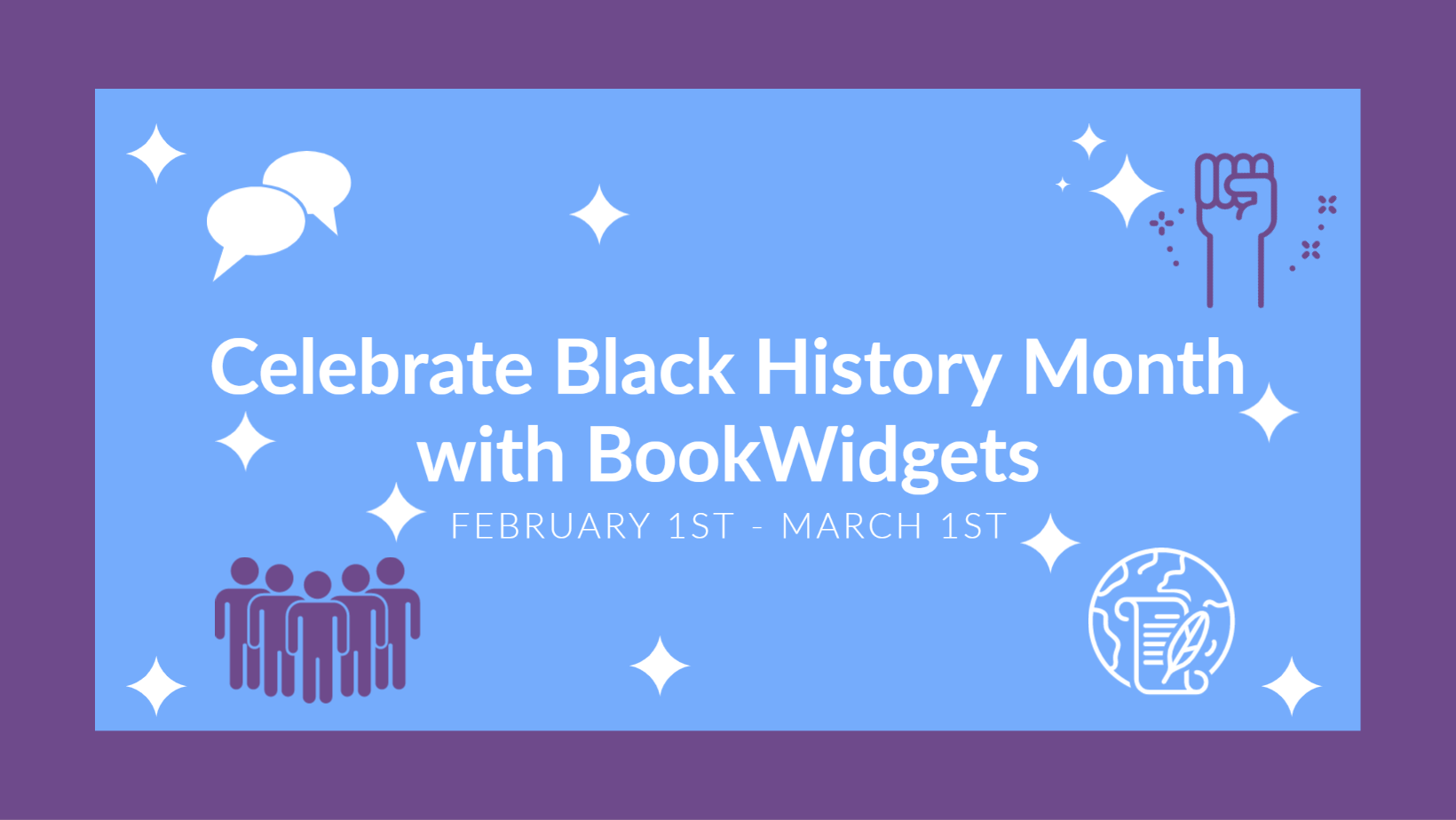 Click to open
Some historians and scientists say that English chemist John Newlands published one of the first tables of elements on February 7th, 1863. And then, in May, 2015, a teacher from Kentucky, Mr. David T. Steineker, founded the National Periodic Table Day to celebrate this chart that so many of us found in our science classrooms. 👨‍🔬 Check out our interactive Hotspot Image widget which includes a video for each element! The videos are from Brady Haran's Periodic Videos YouTube Channel. The complete awareness day lesson plan for National Periodic Table Day is included below. ⬇️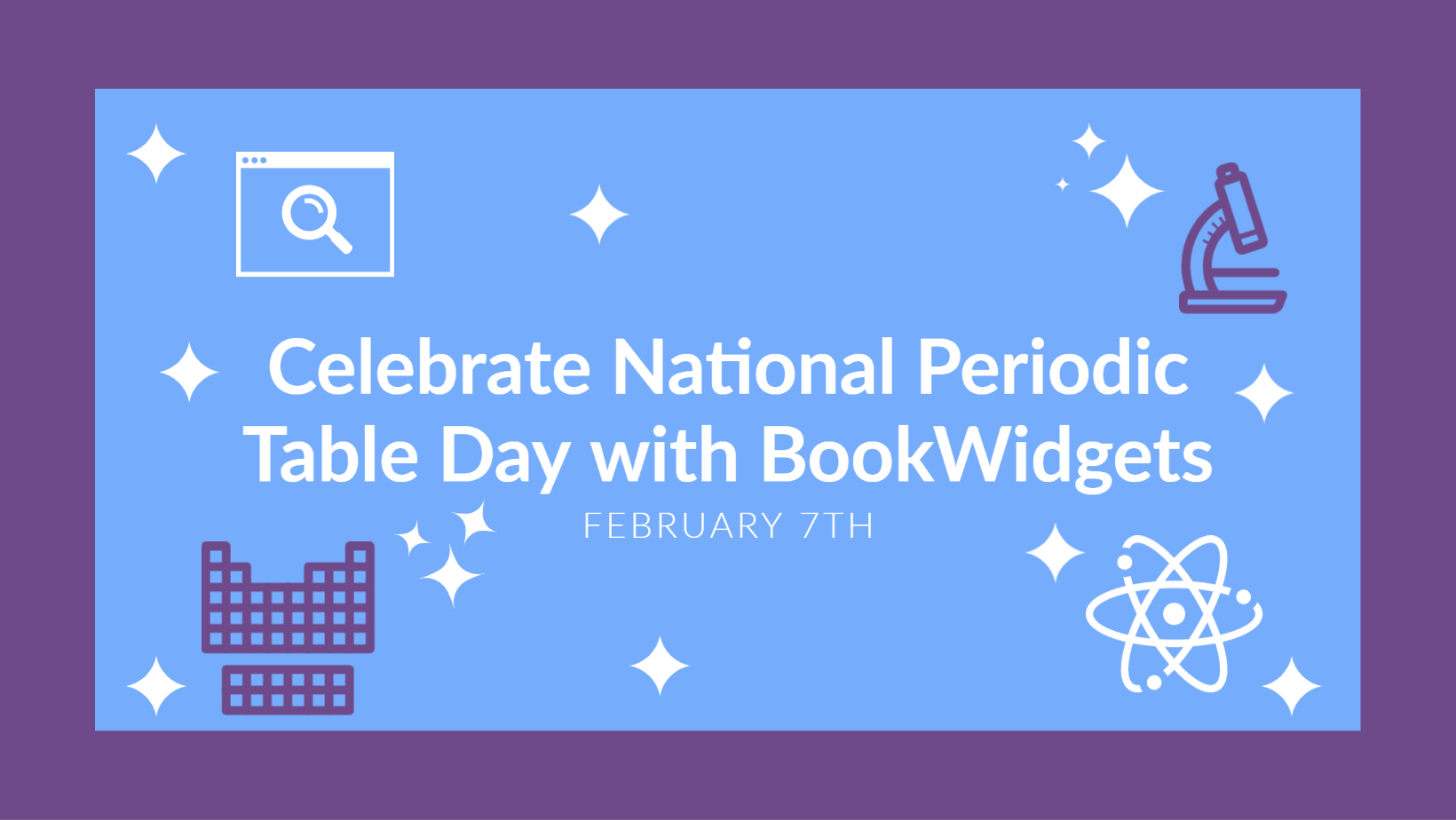 Click to open
What better way to live life than to be kind? Place a smile on someone's face - and yours, too, by using our Randomness widget to select something fun to do to make someone's day. For even more activities, check out the Random Acts of Kindness Foundation. Our suggested classroom project for a Random Acts of Kindness Day event can be found here. ⤵️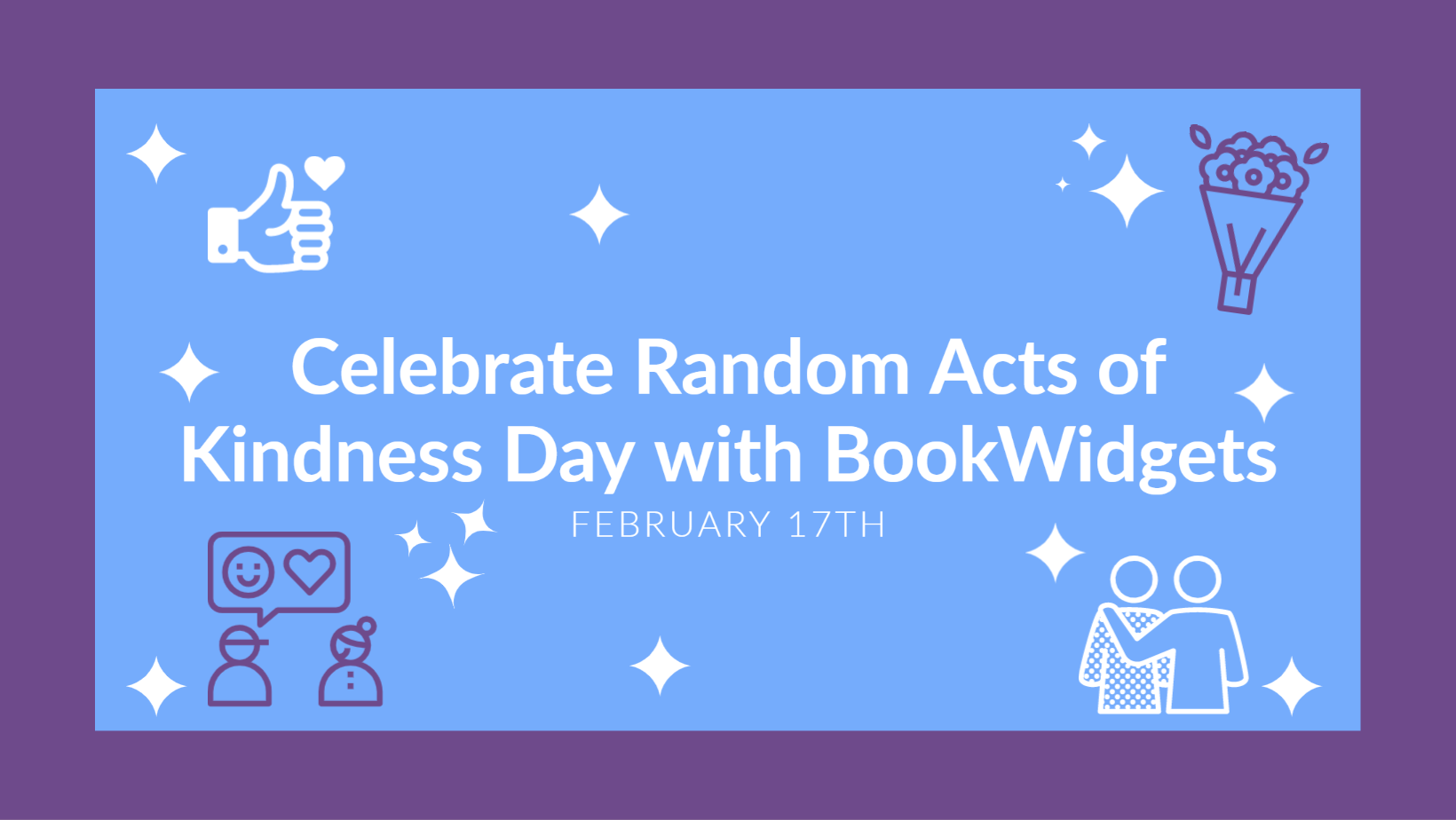 Click to open
Time to give our pets some extra attention! Students' lives are busy. "Paws" for a few minutes and complete this Worksheet widget which includes audio, video and a puzzle! 🐈‍⬛ We think its the "purr"fect widget activity for the day. A fun Love your Pet Day activity and lesson plan are included here. ⇩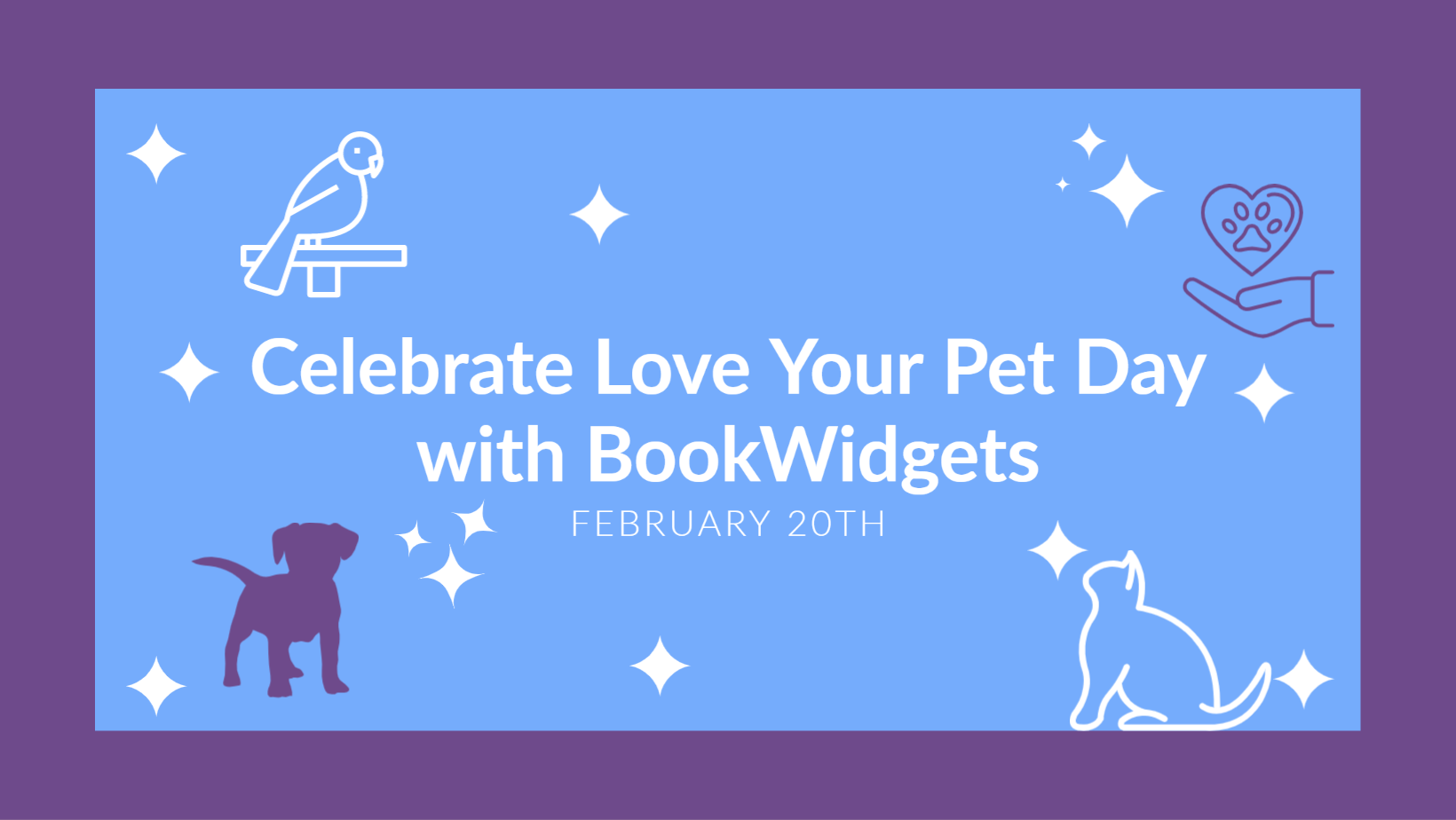 Click to open
March
The Women's History Month theme for 2023 was "Celebrating Women Who Tell Our Stories". In this March Hotspot Image widget, each school day on the calendar includes a complete stand alone activity. These widgets can be used not only in March, but all year long. 👱‍♀️ There is a huge variety of creative lesson plan ideas for Women's History Month below. ⬇️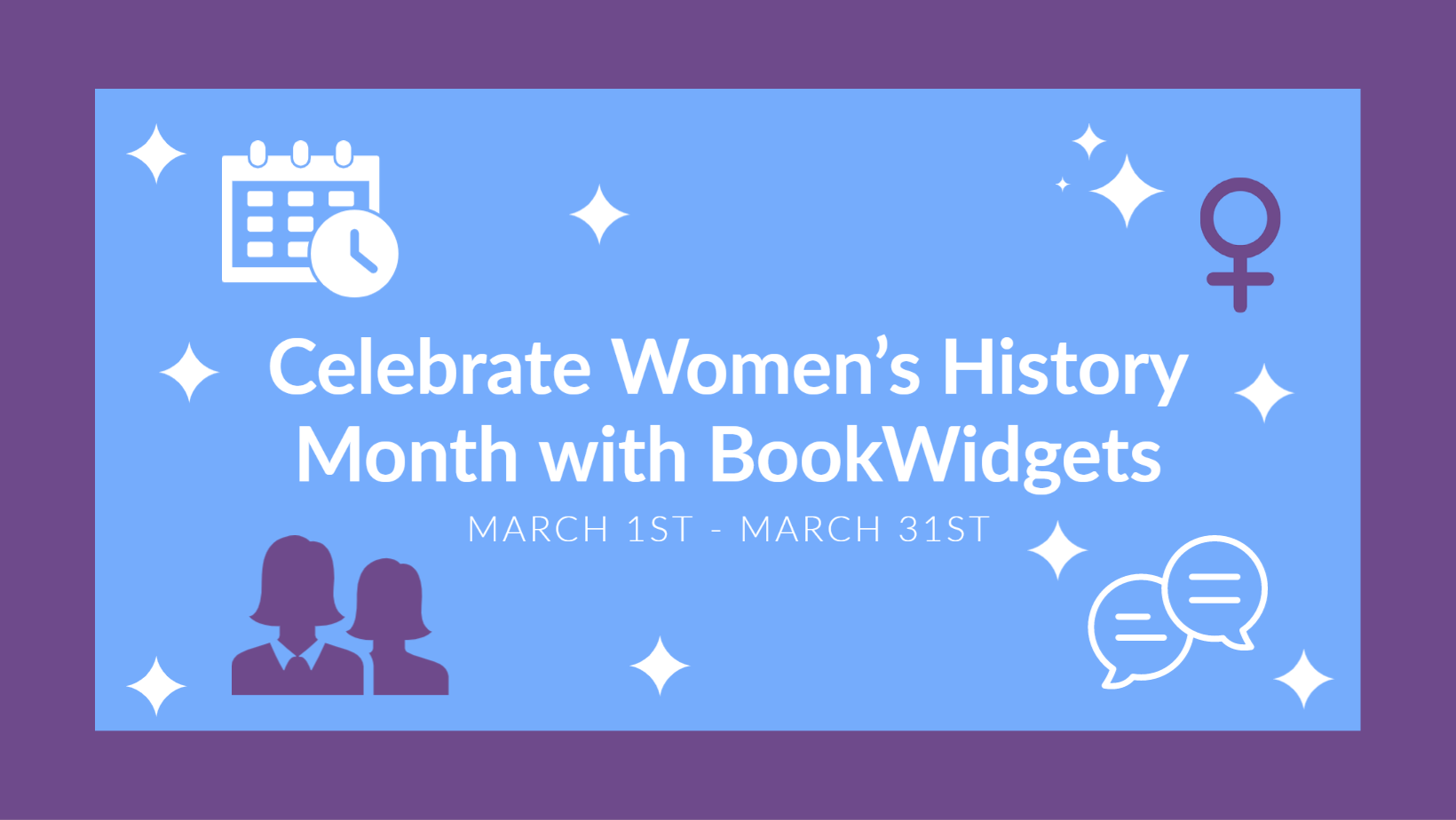 Click to open
It's always fun to find significance in dates and relate them to class studies - Pi Day (3.14), May the 4th be with you, Mole Day are just a few fun days to celebrate. This Pi Day Randomness widget activity allows everyone a chance to spin the wheel and select an activity to complete and learn about pi. 🥧 Continue the learning by visiting piday.org for even more activities. Classroom ideas for Pi Day events are included in our lesson. 👇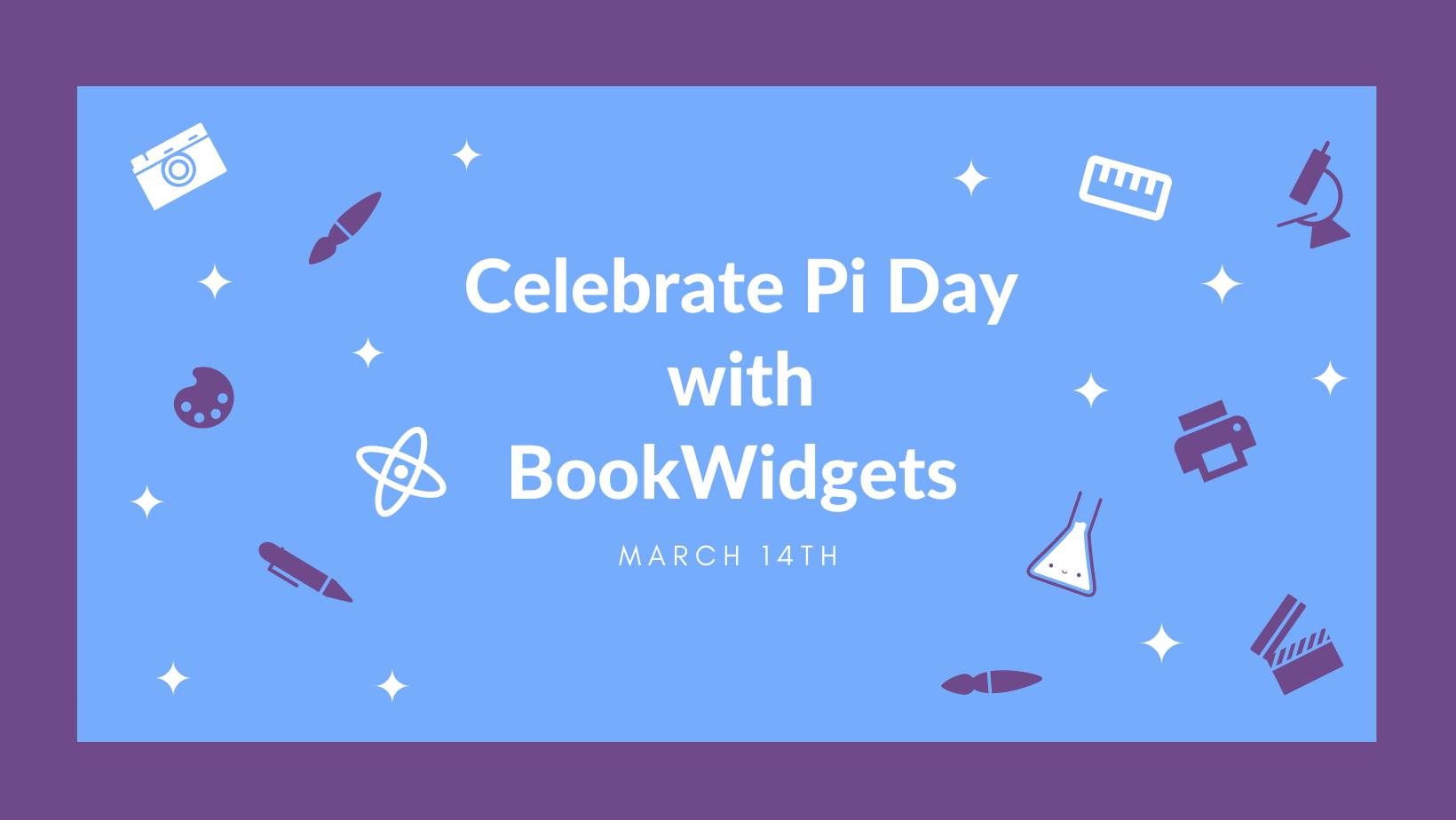 Click to open
This Split Worksheet activity widget first asks students to read and gather information about Earth Hour. Then, activate their creativity by designing a poster with the theme: 'What is your vision for the future of our planet?'. Earth Hour began with a "lights off" moment, but now has a larger focus with United Nations Sustainable Development Goal #12 - Ensure sustainable consumption and production patterns. How will you and your students celebrate the #BiggestHourForEarth? Find all the teaching resources for Earth Hour in this worksheet. ⤵️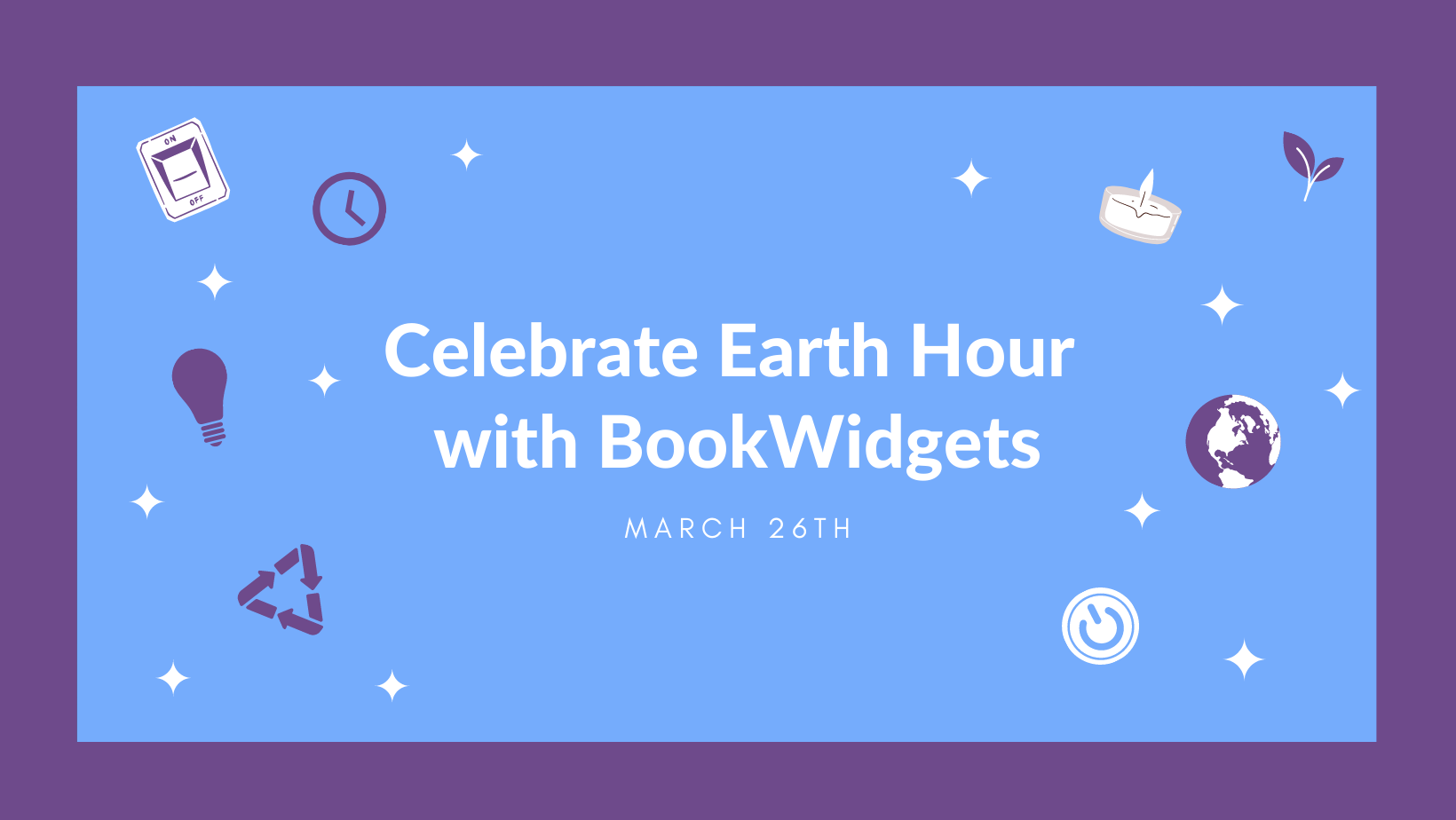 Click to open
April
Did we trick you with our Aprils Fools' Day Aquarium Widget? "Just kidding" is a phrase frequently uttered on this day. Each country and/or culture has their own customs and ways to celebrate. In this Frame Sequence widget, discover the fun ways April Fools' Day is celebrated around the world. We promise - no fooling around! Check out our April Fools' Day creative lesson plan below. ⬇️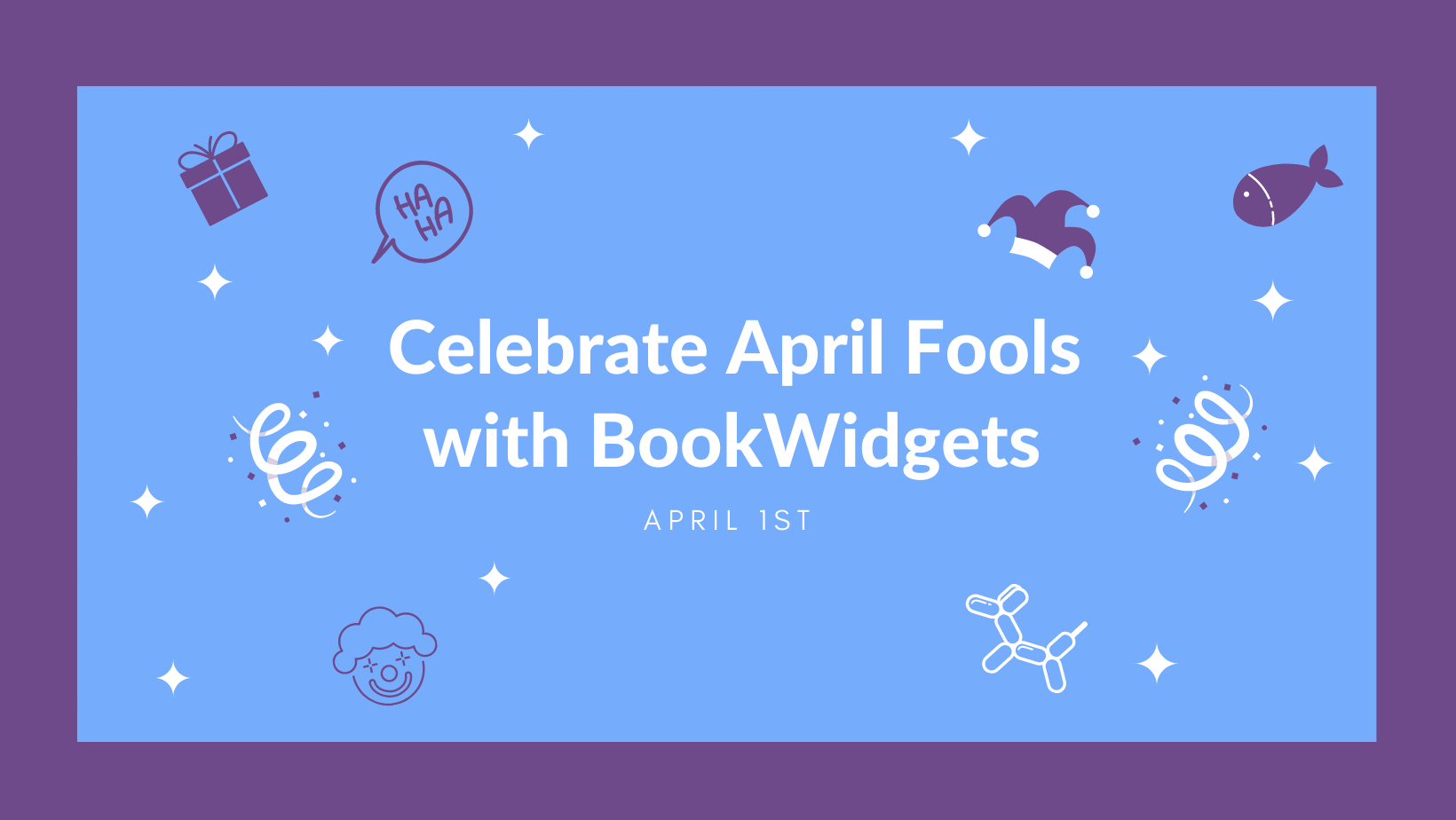 Click to open
This WebQuest widget allows learners to understand the importance of World Health Day and living a healthy lifestyle. This widget features a wide variety of activities including a video, a quiz, website research, and much more. 😍 If you haven't had an opportunity to use a WebQuest in class, this is a good one to try. World Health Day is organized by the World Health Organization. With a focus on good health and well being, this widget is perfect to focus on the United Nations Sustainable Development Goal #3 - Good Health and Well-being.. 🩺 World Health Day is an important social issue lesson. Find the activities and lesson plan for World Health Day here. 👇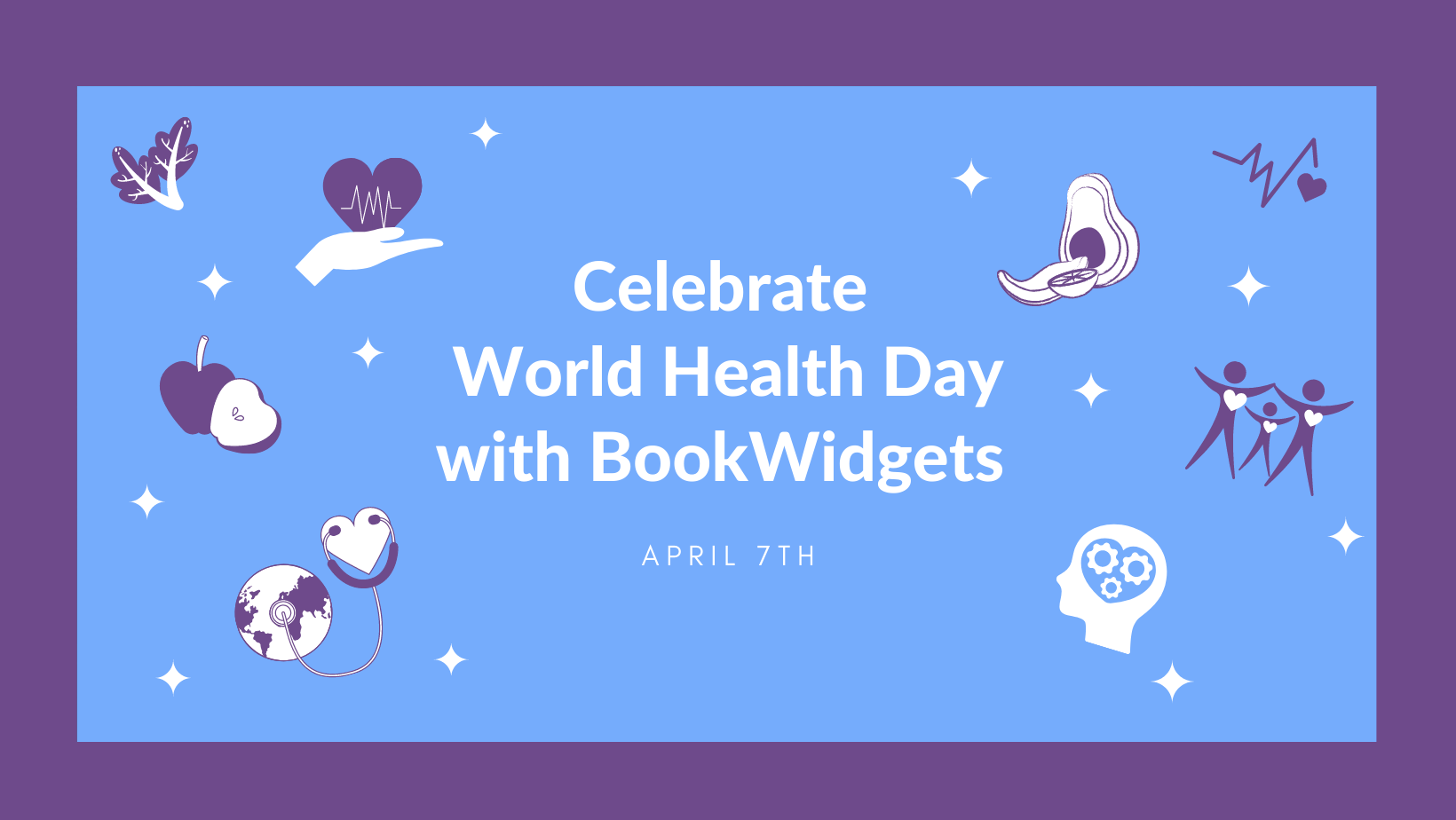 Click to open
April is National Poetry Month and Haiku Day is right in the middle on April 17th. Encourage your students' creativity. Let them discover the subtle art of writing a haiku. Wondering what a haiku is? Take a look at the Haiku Foundation to learn all about the art of haiku. A haiku is a form of Japanese poetry typically written about nature - a simple moment in time. Discover more about Haiku Poetry Day by using the Hotspot Image widget in a class creative writing activity. The lesson plan for Haiku Poetry Day can be found below. ⤵️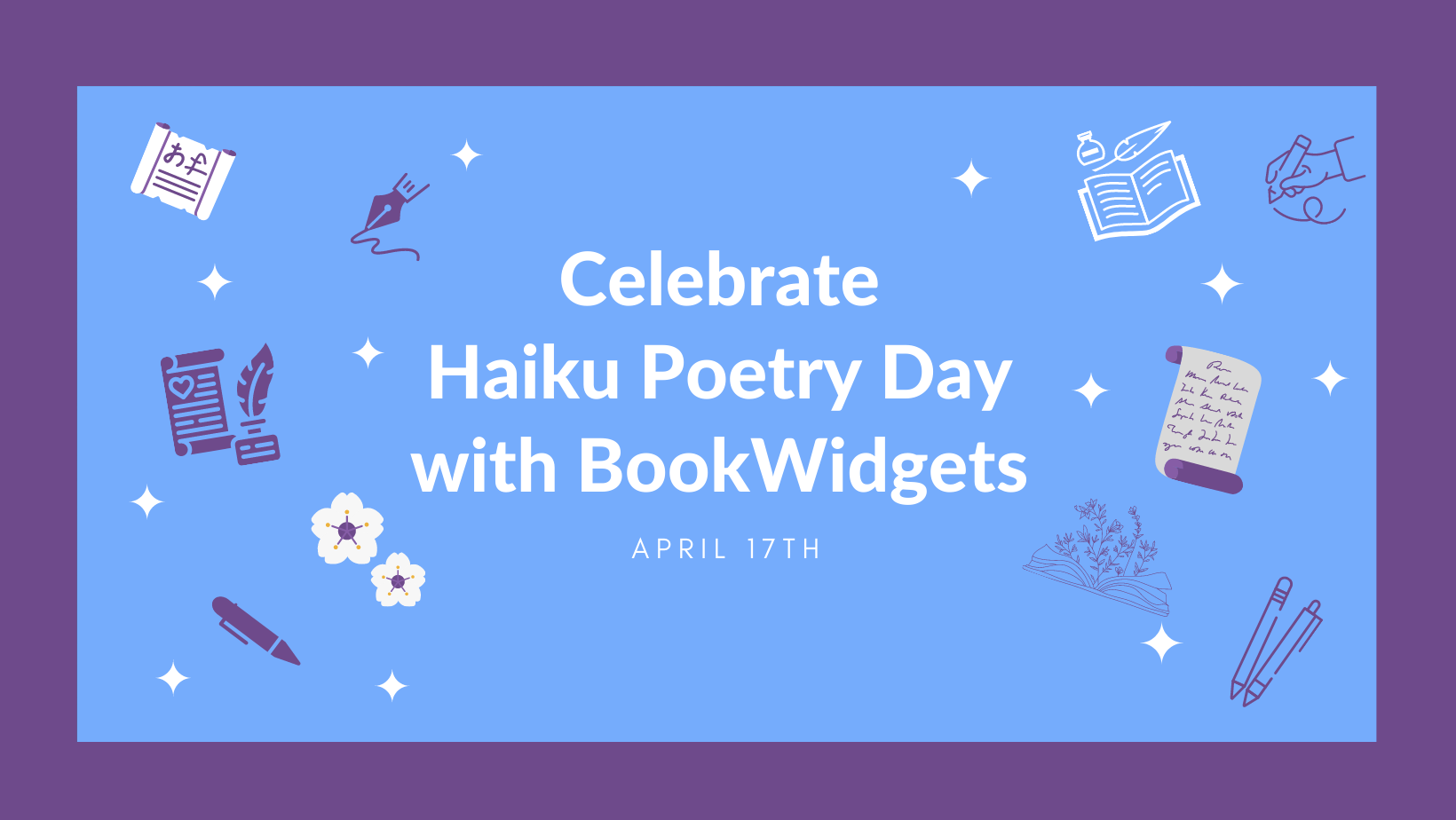 Click to open
Protecting our planet from harmful acts, including pollution and deforestation is important. According to earthday.org, "Earth Day is Every Day". Help your students understand that every small action helps. Use this Quiz activity to show students how vital nature is in our daily lives. Test their knowledge about pollution, nature and ecosystems. Did you know that Quiz widgets can be used as a whole group/class activity? This widget is perfect for a team competition. Check out the official Earth Day website to learn more. Earth Day focuses on all the United Nations Sustainable Development Goals. You can check out all the SDGs on the United Nations SDG website. Our complete activity for Earth Day is included here. ⬇️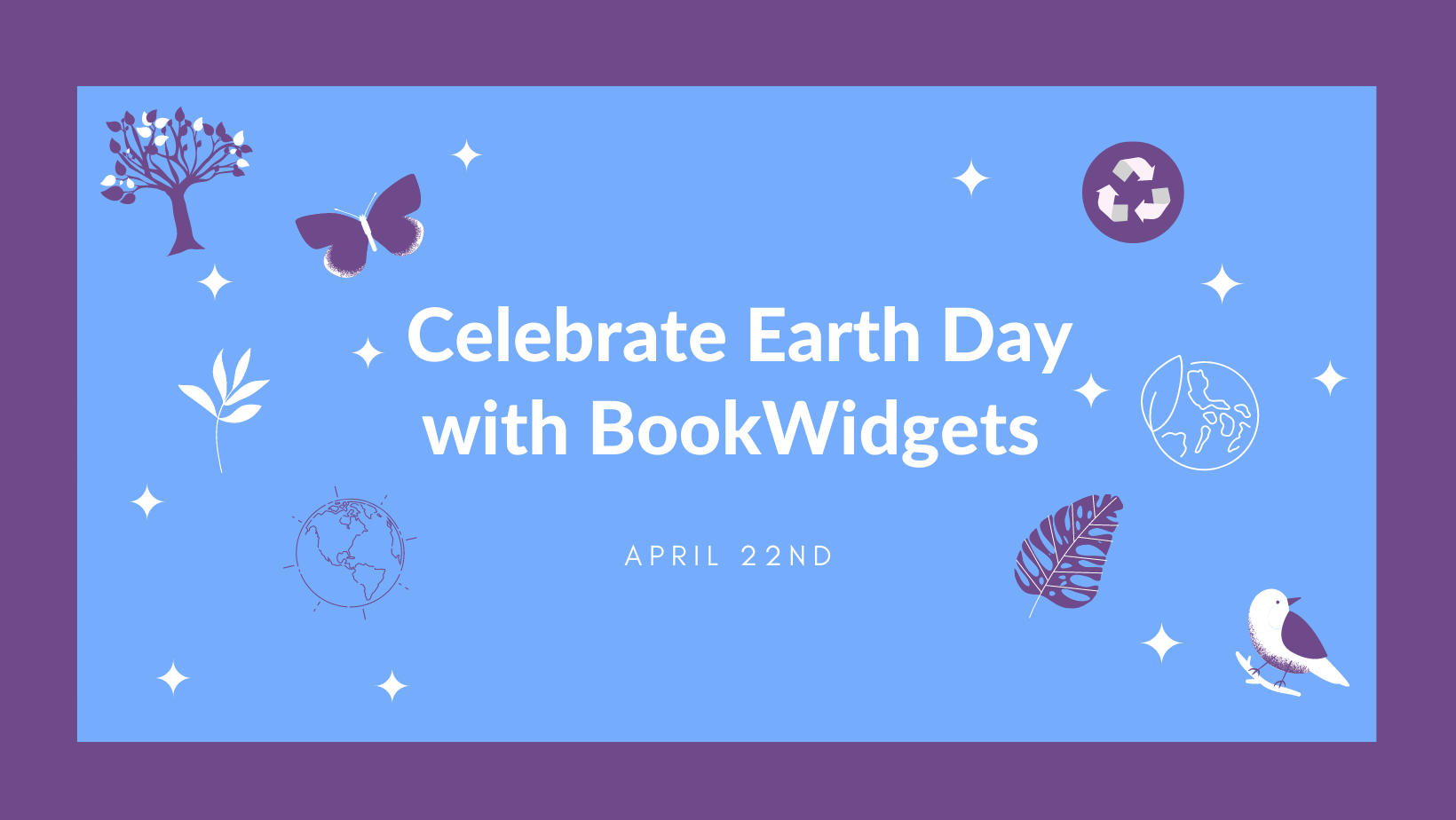 Click to open
According to the World Wildlife Fund, there are 17-19 penguin species mostly in the Southern Hemisphere. The Antarctic and Southern Ocean Coalition, indicates that April 25 was selected as World Penguin Day because it "coincides with the annual northern migration of Adelie penguins." Penguins are beautiful animals with their black and white tuxedos. Unfortunately, there are many threats to penguins, but it is not too late to find a solution to save them. Use this interactive Hotspot Image widget to extend your students' knowledge and understanding about penguins.This widget even includes a live penguin cam from the San Diego Zoo! Check out the United Nations SDG goal #14 Life Below the Water to learn more about conservation and sustainability. Activities for World Penguin Day are in this ready-made lesson. 👇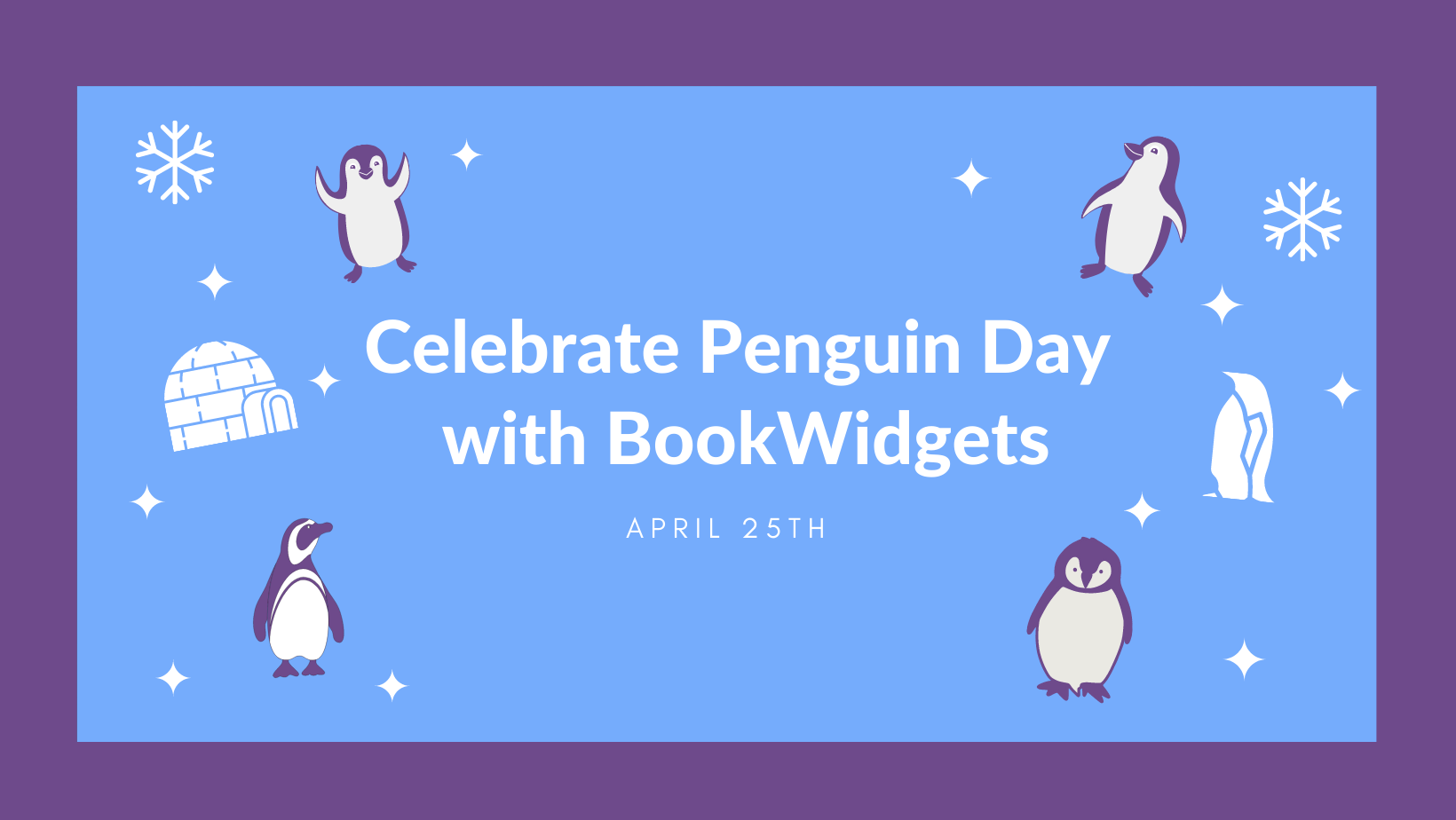 Click to open
May
May Day - also called (International) Workers' Day - recognizes not only the struggles, but also the gains of workers. In the United States and Canada, they celebrate something similar, Labor Day, on the first Monday of September. May Day in the United States is a celebration of all things spring. This TipTiles widget activity includes a collection of images, video and a whiteboard drawing activity .Check out this HistoryExtra.com article by Helen Carr on the possible origins of May Day and the coming of spring. The cultural and social significance of May Day is included in this ready to use lesson plan. ⤵️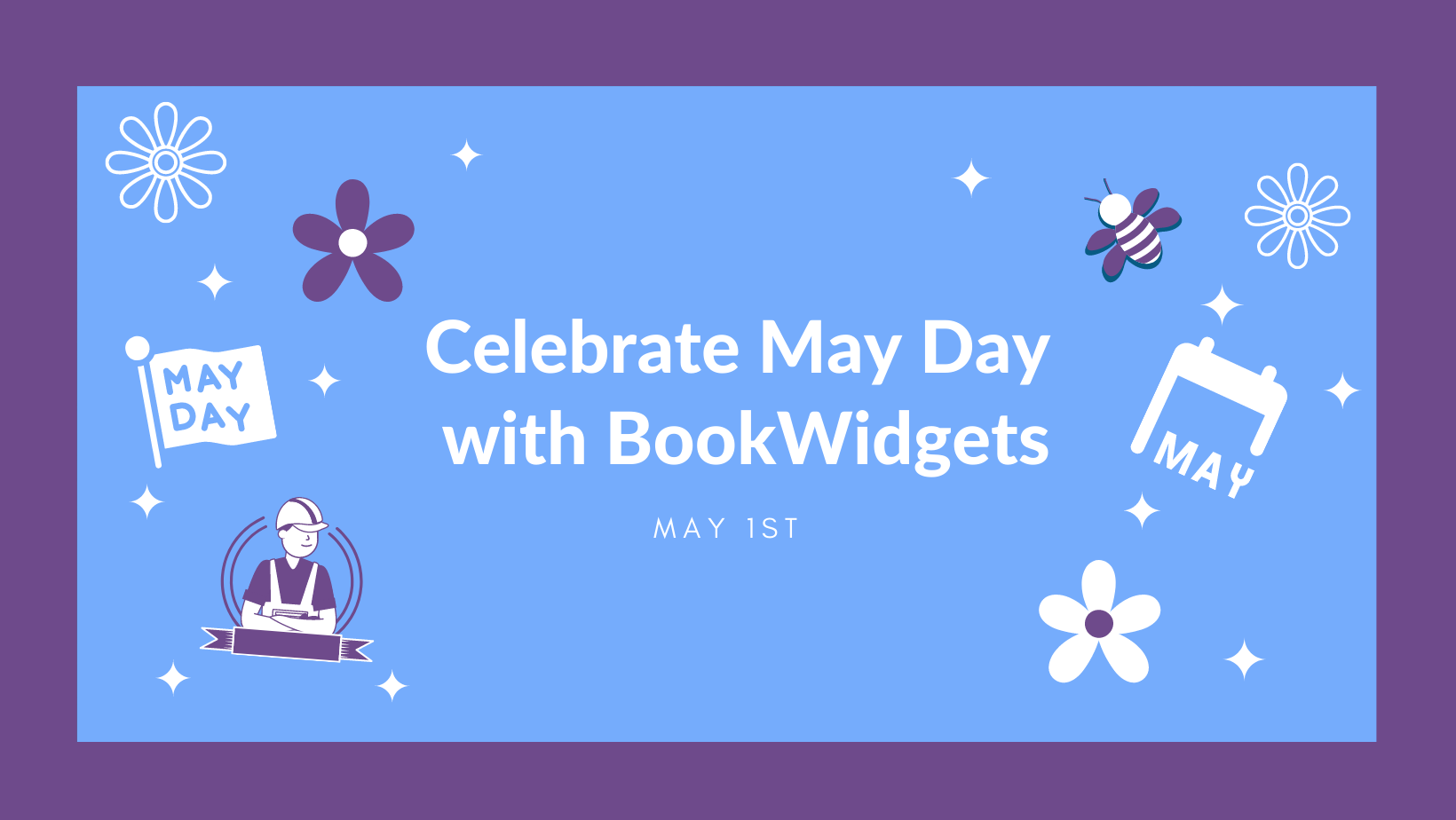 Click to open
Every year, the need to protect migratory birds and their habitats are highlighted on World Migratory Bird Day. BirdDay.org has a call to action every year to help protect migrating birds. 🦅 The 2022 theme was focused on light pollution and the 2023 theme is "Water". In this WebQuest widget activity, students can check out all things birding with a focus on the UN Sustainable Development Goal 15 - Life on Land. All the teaching resources for World Migratory Bird Day are included in this activity. ⬇️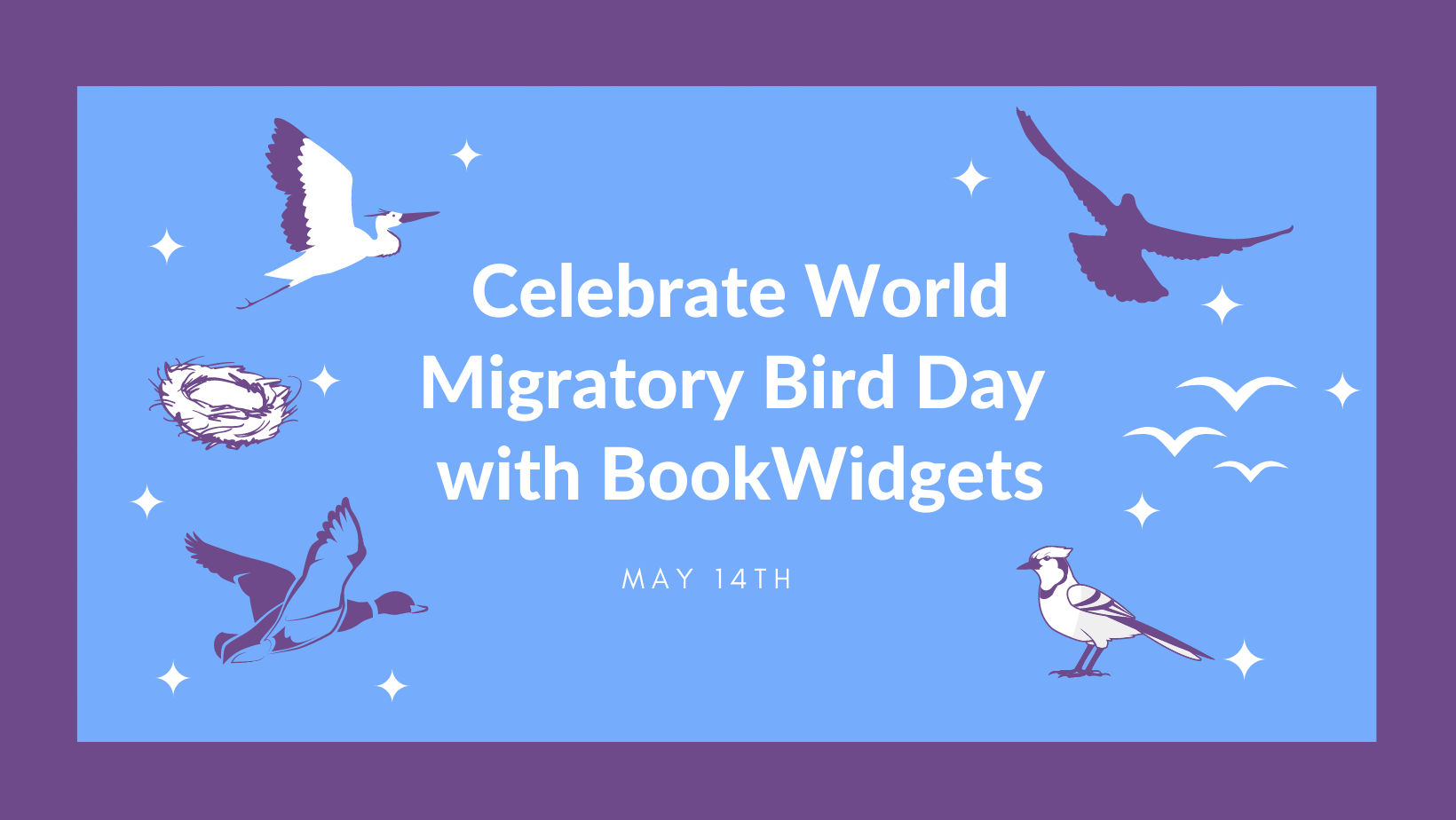 Click to open
I love to eat pizza! 🍕 Just hearing the word makes my tummy growl. Check out this Hotspot Image widget with the secrets of pizza including 10 facts about pizza you didn't know. There is also a math game to practice fractions. Grab a slice and learn about the history of pizza. What is your favorite type of pizza? Let's party! Free delivery on these fun National Pizza Day activities below. 👇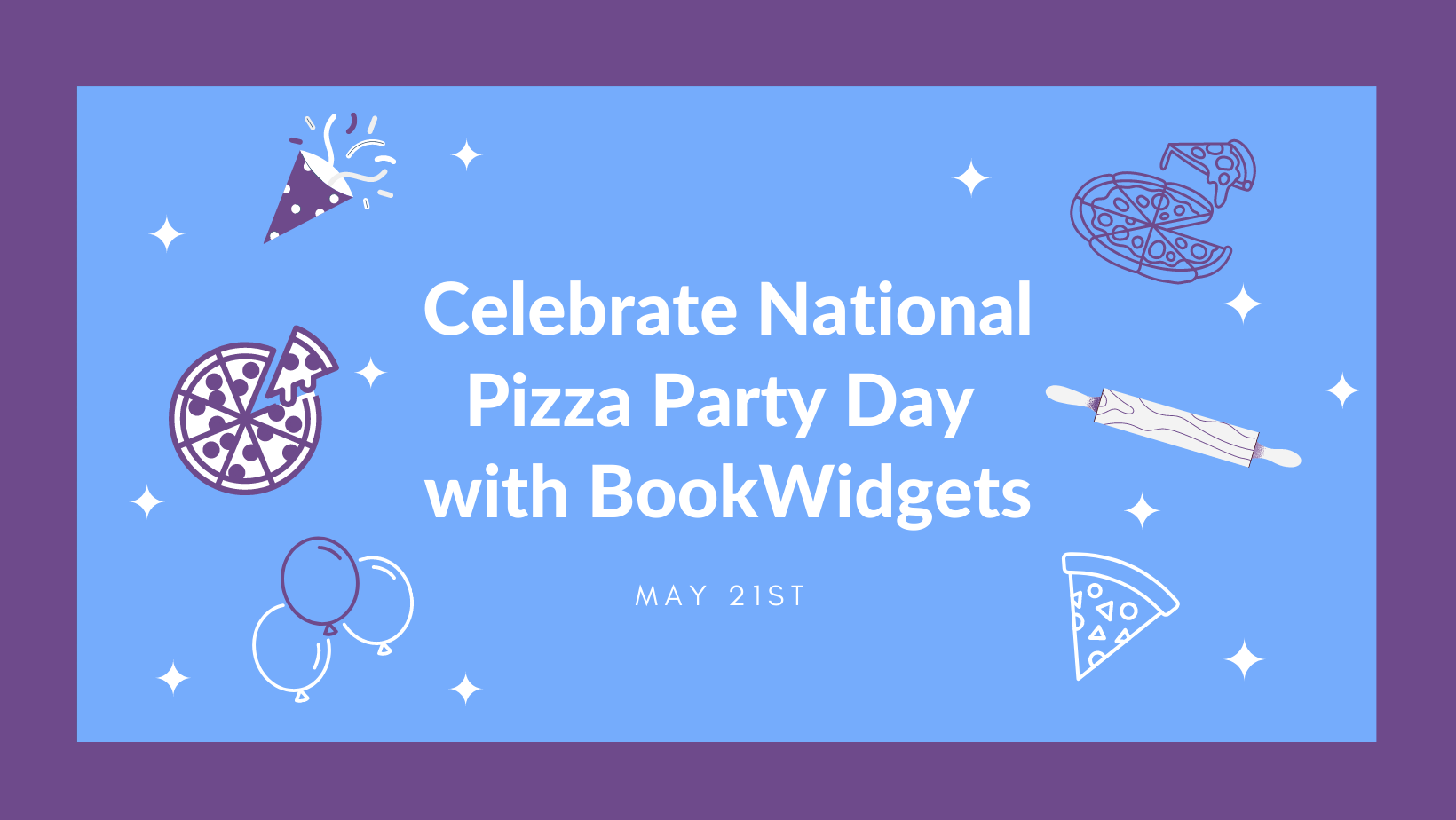 Click to open
Do you know about the Organisation of African Unity or the African Union? Has anyone in your class visited Africa? Test your knowledge with this Quiz activity widget which includes a variety of question types: multiple choice, fill-in-the-blank and matching, annotations and a visit to Google Arts and Culture. Africa Day cultural awareness lesson plans are ready for you to use here. ⤵️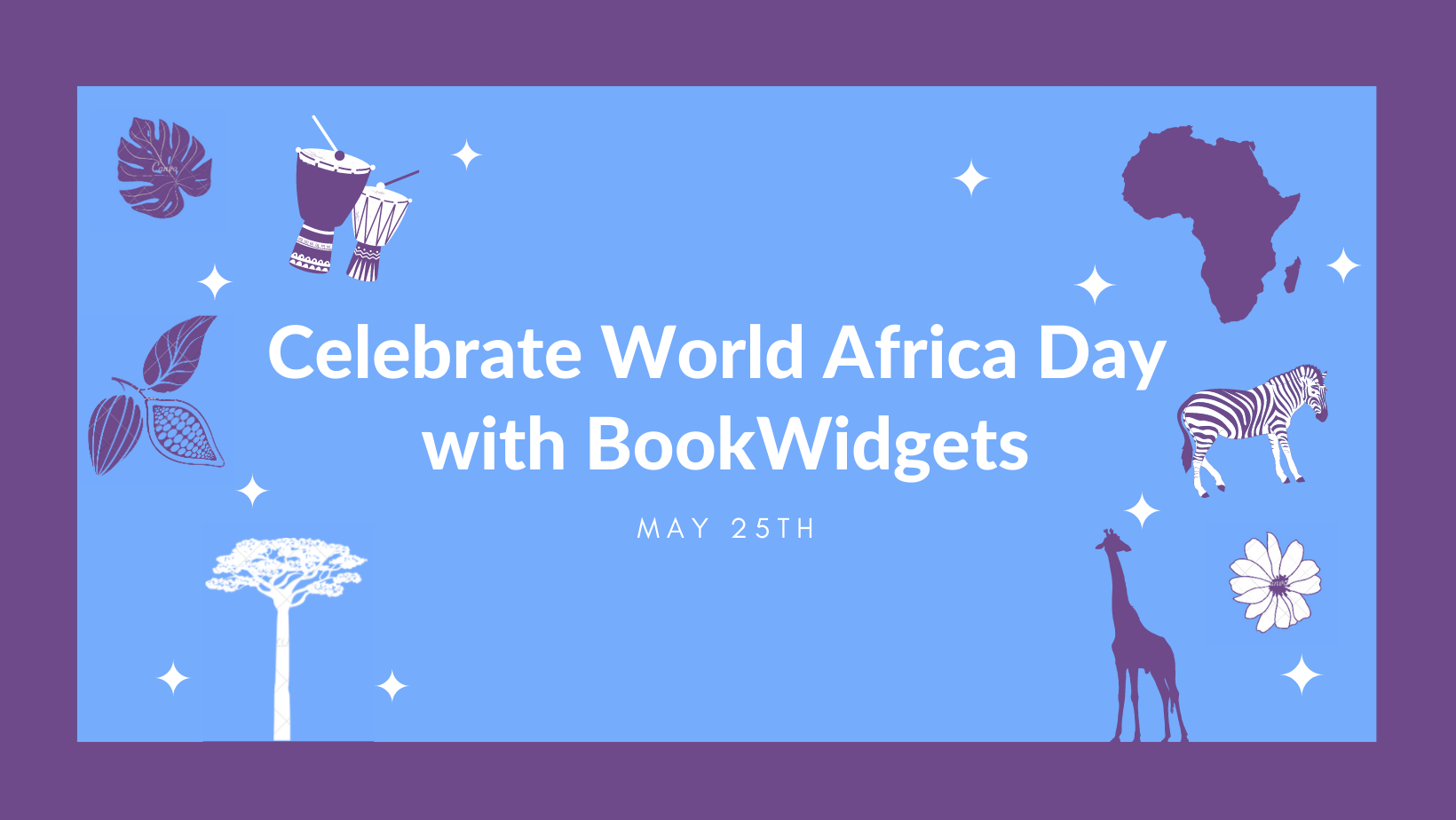 Click to open
June
Donuts are not just food; they are history, culture and traditions, too. National Donut Day began as a fundraiser for Chicago's Salvation Army. More information about the history of Donut Day can be found in the Frame Sequence widget. Check out donutdayusa for more information about Donut (Doughnut Day). 🍩 Check out this Smithsonian Magazine article written by David A.Taylor about the history of the doughnut. Grab some classroom ideas for Donut Day below. ⤵️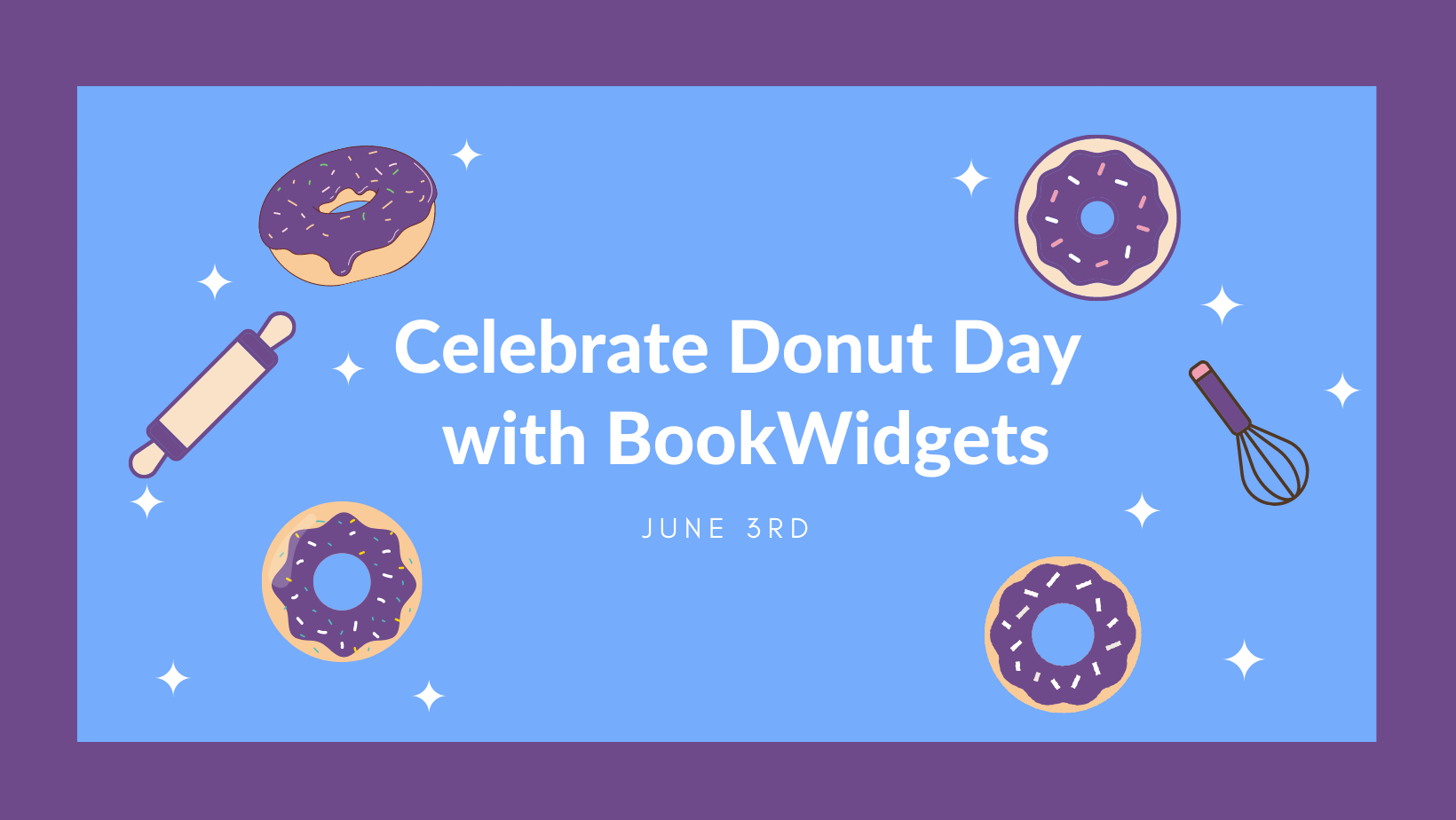 Click to open
Using a Planner widget, you and your students can walk (or swim!) your way through multiple tasks as you learn about World Ocean Day. Learn how you can identify and then protect a blue space. As is true with so many of our activities, the focus is on students not just as consumers of information, but producers of knowledge, this widget contains engaging activities including a word search, a crossword puzzle, drawings and more as we learn about the United Nations Sustainable Goal #14 - Life Below the Water. To learn more about students as producers of their learning. check out this Edutopia/George Lucas Educational Foundation article. Classroom projects ideas for World Ocean Day can be found here. 👇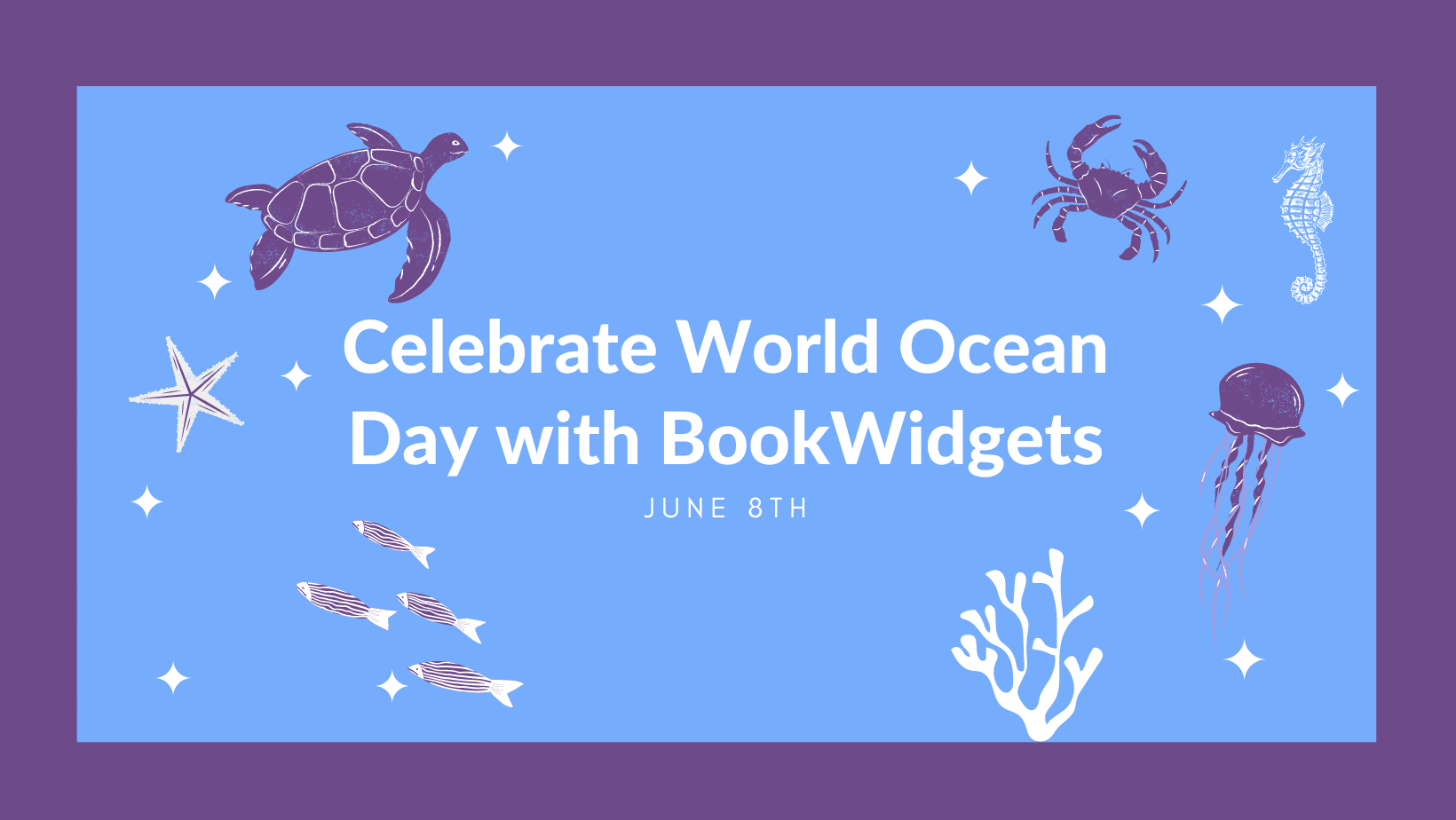 Click to open
The food pyramid has evolved - check out MyPlate and learn how to eat healthy. Vegetables are an important piece of the MyPlate puzzle and so is our National Eat your Vegetables Day widget. Using a Worksheet widget, students can track what they eat, play "Would You Rather" and learn about unusual vegetables from around the world. You are what you eat, so broc on! 🥦 Check out the ABCs of veggies with Produce for Better Health. Get started with our creative lesson plan idea for National Eat Your Vegetables Day. ⬇️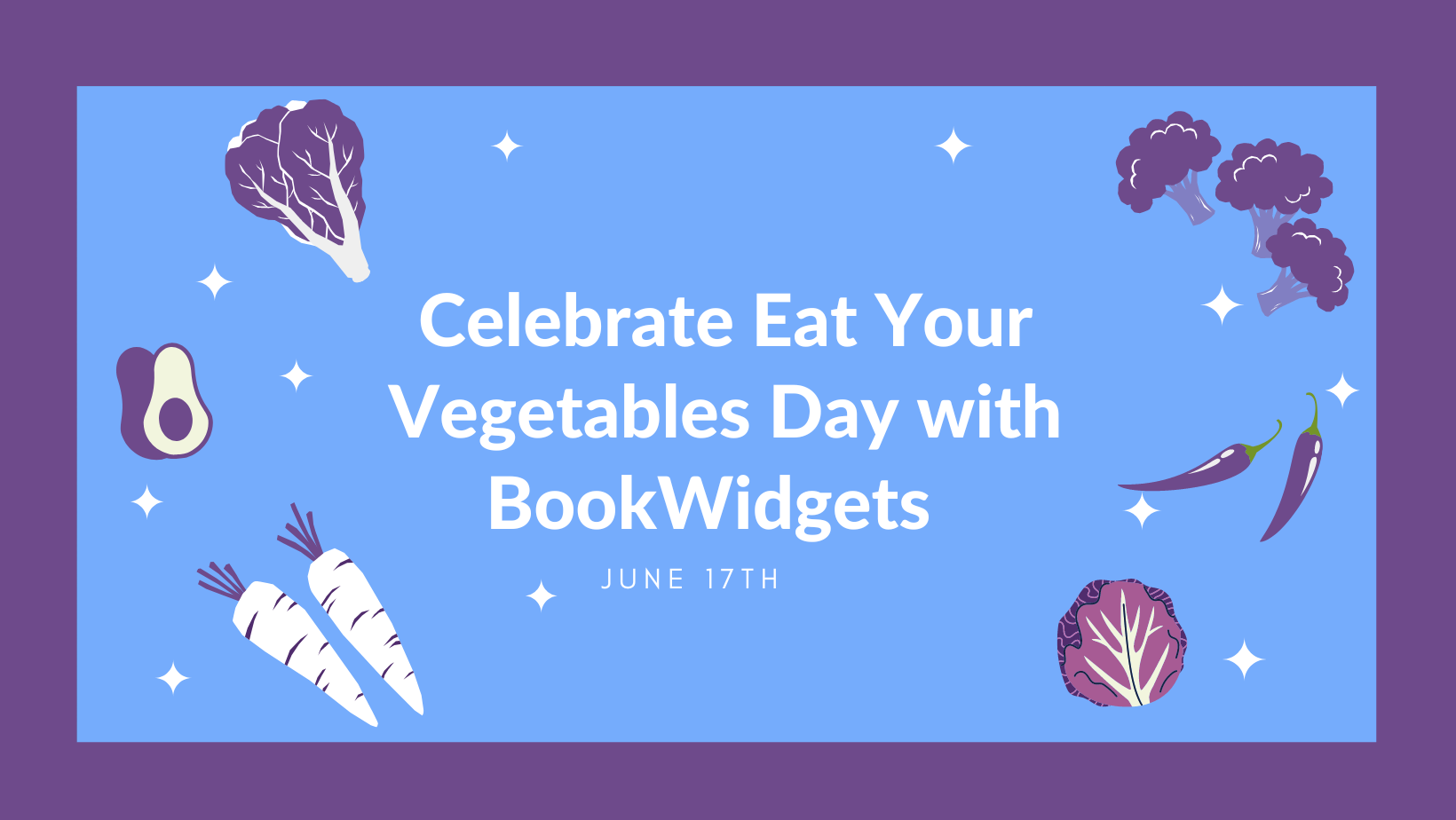 Click to open
Let's talk about the longest day of the year.🌞 No, not exam day - it's the summer solstice. Learn more about the summer solstice by answering the questions in our Quiz widget. Student responses will immediately get additional information and feedback. Navigate to weather.gov to learn all about the science behind the summer solstice, temperature and more. Classroom lesson ideas for the Summer Solstice are located here. 👇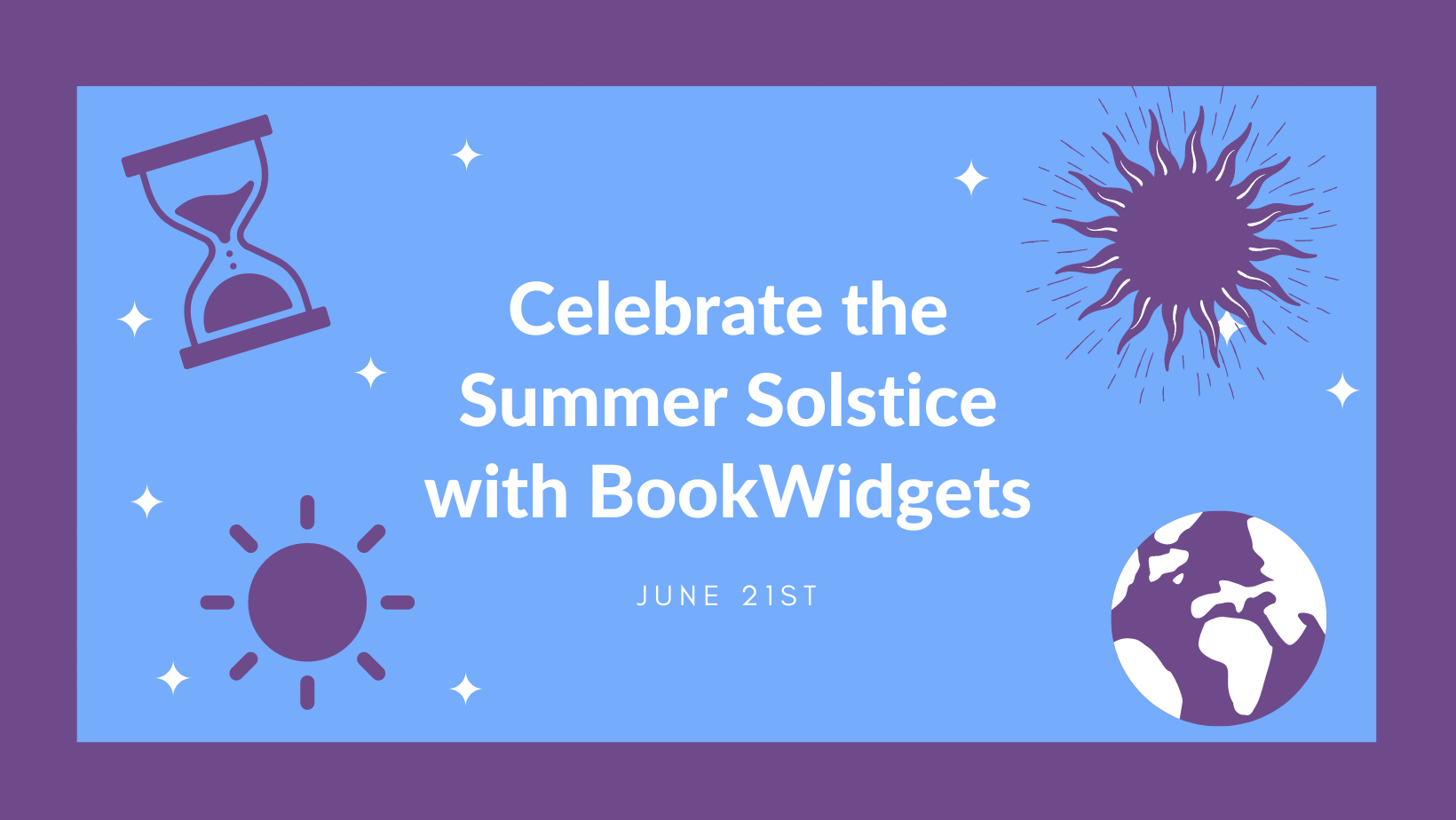 Click to open
July
In June, 1776 the United States Continental Congress huddled together to discuss independence. Checkout this Split Worksheet widget which asks the question: Do we celebrate Independence Day too early? Then enjoy some Fourth of July trivia. 🇺🇸 Check out History.com for more fun on the Fourth!. 🎆 Activities for the Fourth of July - Independence Day - are in this lesson plan. ⬇️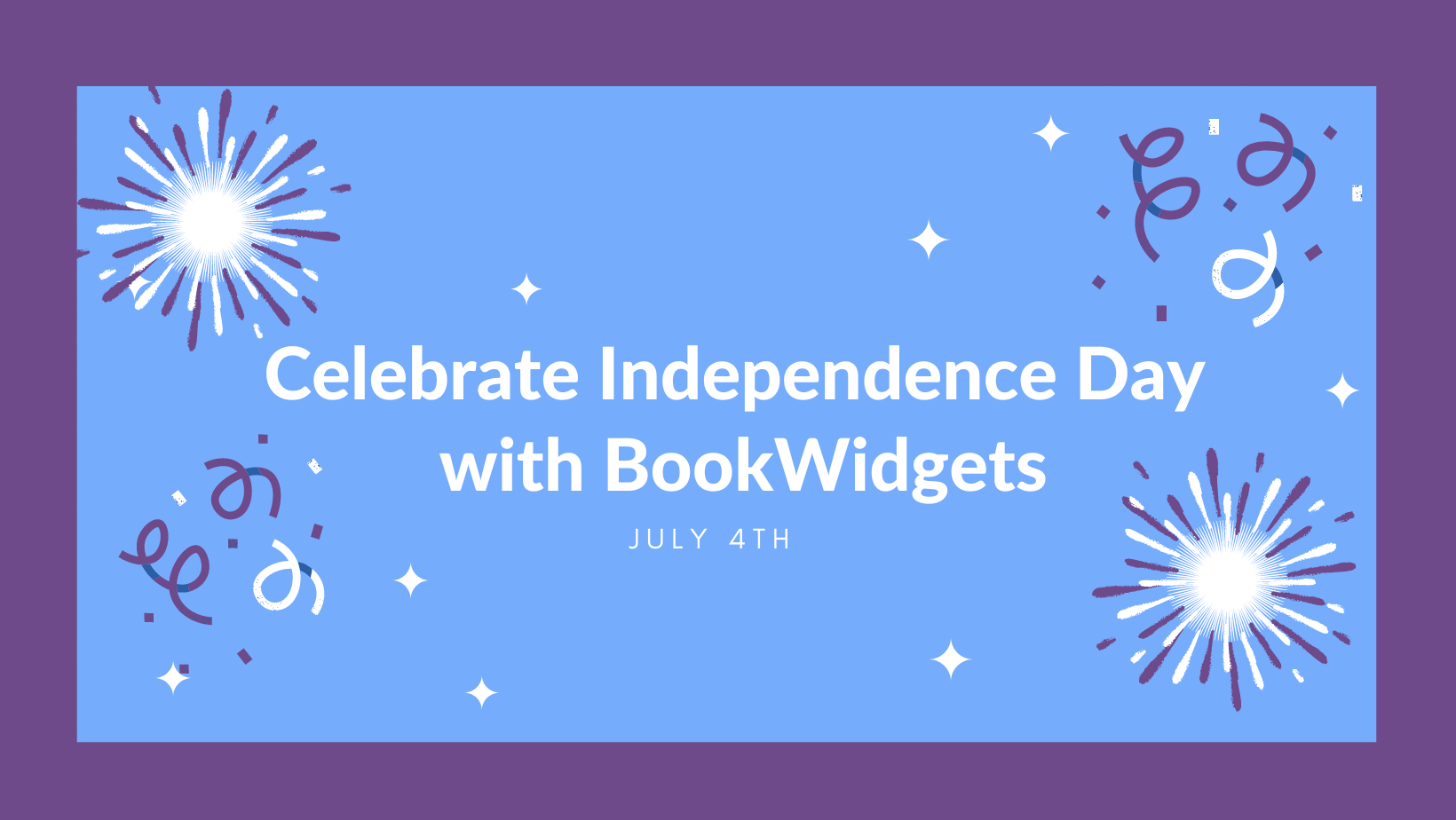 Click to open
World population has increased dramatically over the years. But how fast is the world growing? In this Active Plot widget, students must utilize data from Worldometer, search for the correct information and place it on the graph. This World Population Day activity is a great way to help students learn how to aggregate and synthesize data. ↗ World Population Day encompasses UN SDG #3 Good Health and Well-Being. Check out the International Institute for Sustainable Development (IISD) Knowledge Hub to explore the 2030 agenda for sustainable development. This important social issue can be investigated in this lesson plan idea here. ⇩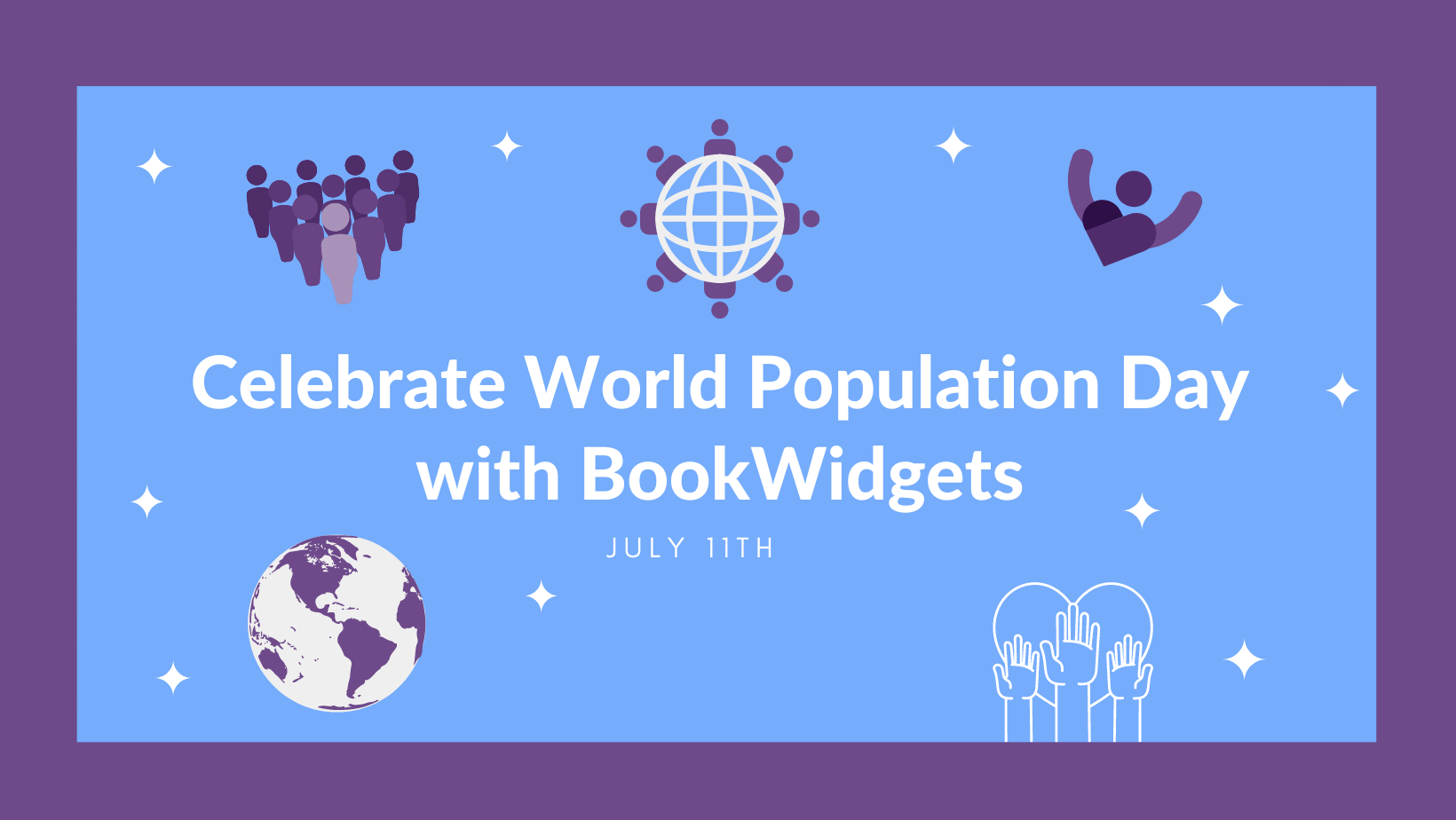 Click to open
Ashlan Gorse Cousteau said, "There is nothing like the thrill of walking through the jungle, looking for a tiger, and knowing they could be watching you already". A tiger is a beautiful animal, but it can also be dangerous. Learn all about InternationalTiger Day using this Hotspot Image which includes tiger facts, maps, puzzles and the Explore.org tiger cam. 🐅 This lessons correlates with UN SDG #15 - Life on Land. Teaching resources for International Tiger Day are located in this ready-made activity. 👇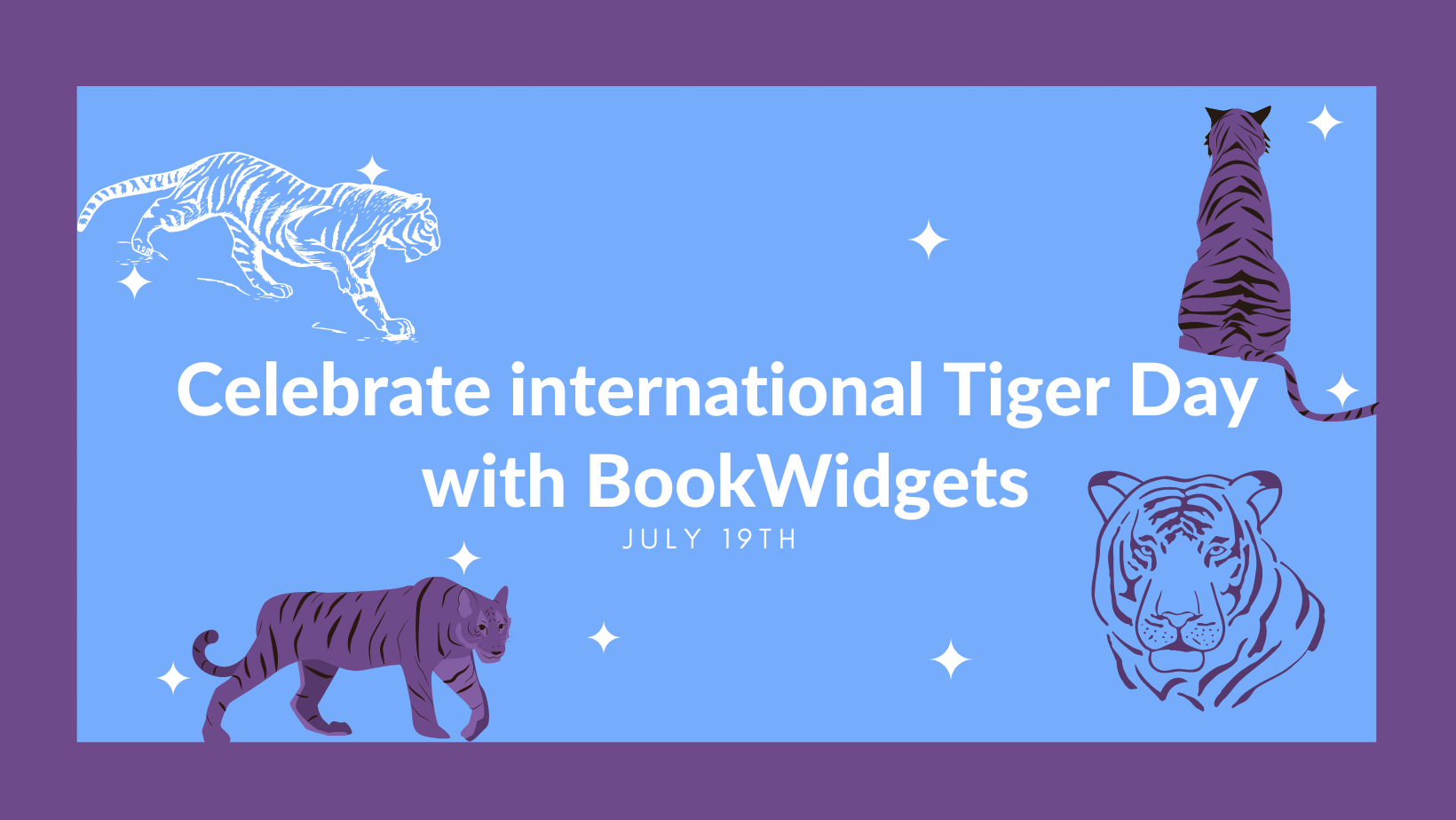 Click to open
August
Using resources provided by the World Wildlife Fund Teaching Toolkit use this Split Worksheet widget activity to learn about elephants. Activities include Spot the Difference, Whiteboard Drawing, Grouping and reading comprehension. Help students learn about this majestic species and UN SDG #15 - Life on Land. Creative lesson plan ideas for World Elephant Day are included in this ready-made lesson. ⇩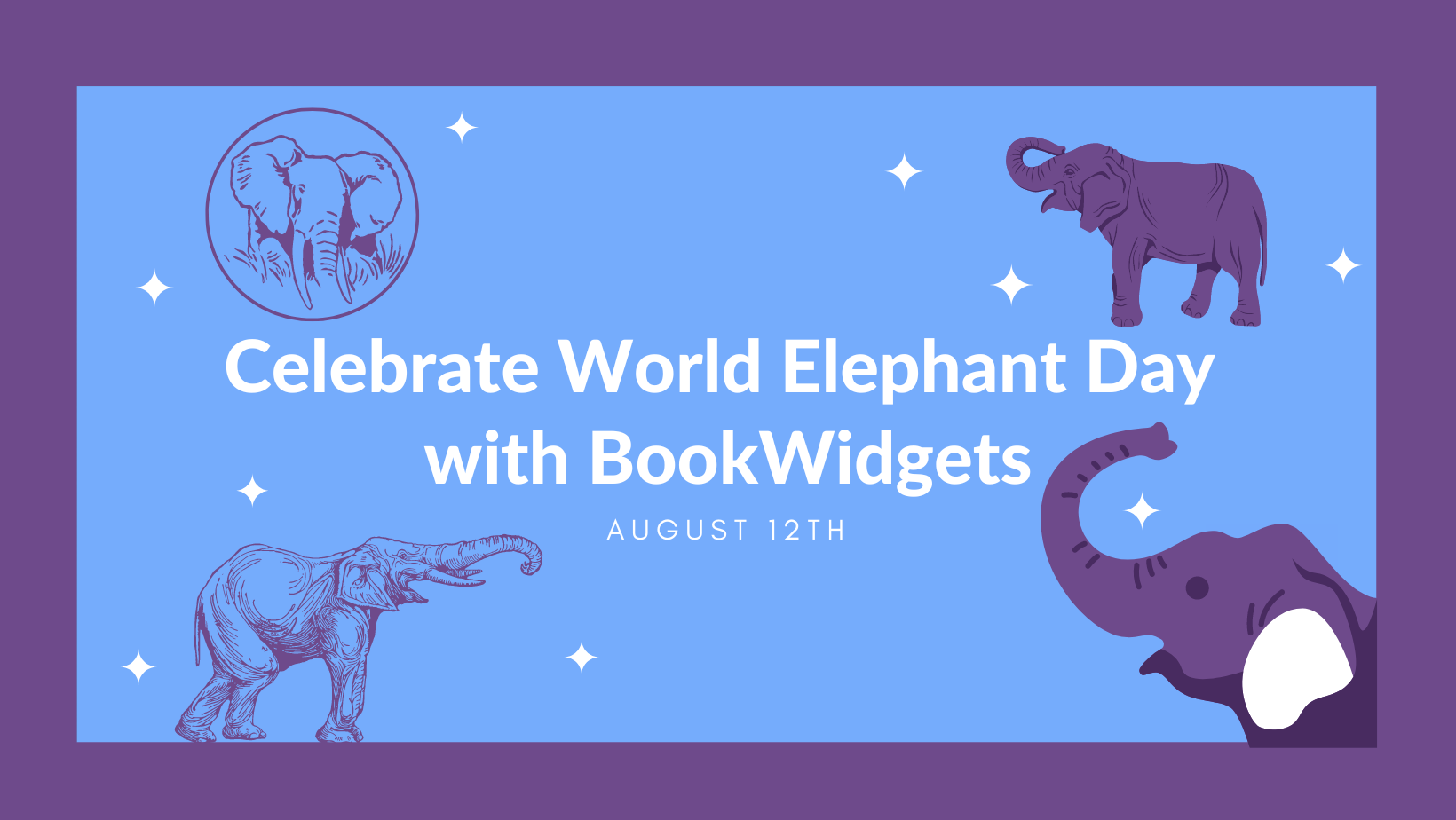 Click to open
It's a sweet celebration everyone is buzzing about. 🐝 This worksheet widget activity which includes materials provided by PBS Learning Media, will help everyone BEEcome an expert on the honey bee. Check out a video,3D Sketchfab image and our resident BookWidgets bee expert. Learn about bees and UN SDG #15 - Life on Land. Want more resources? Check out Kids and Bees. All our World Honey Bee Day classroom ideas are included here. 👇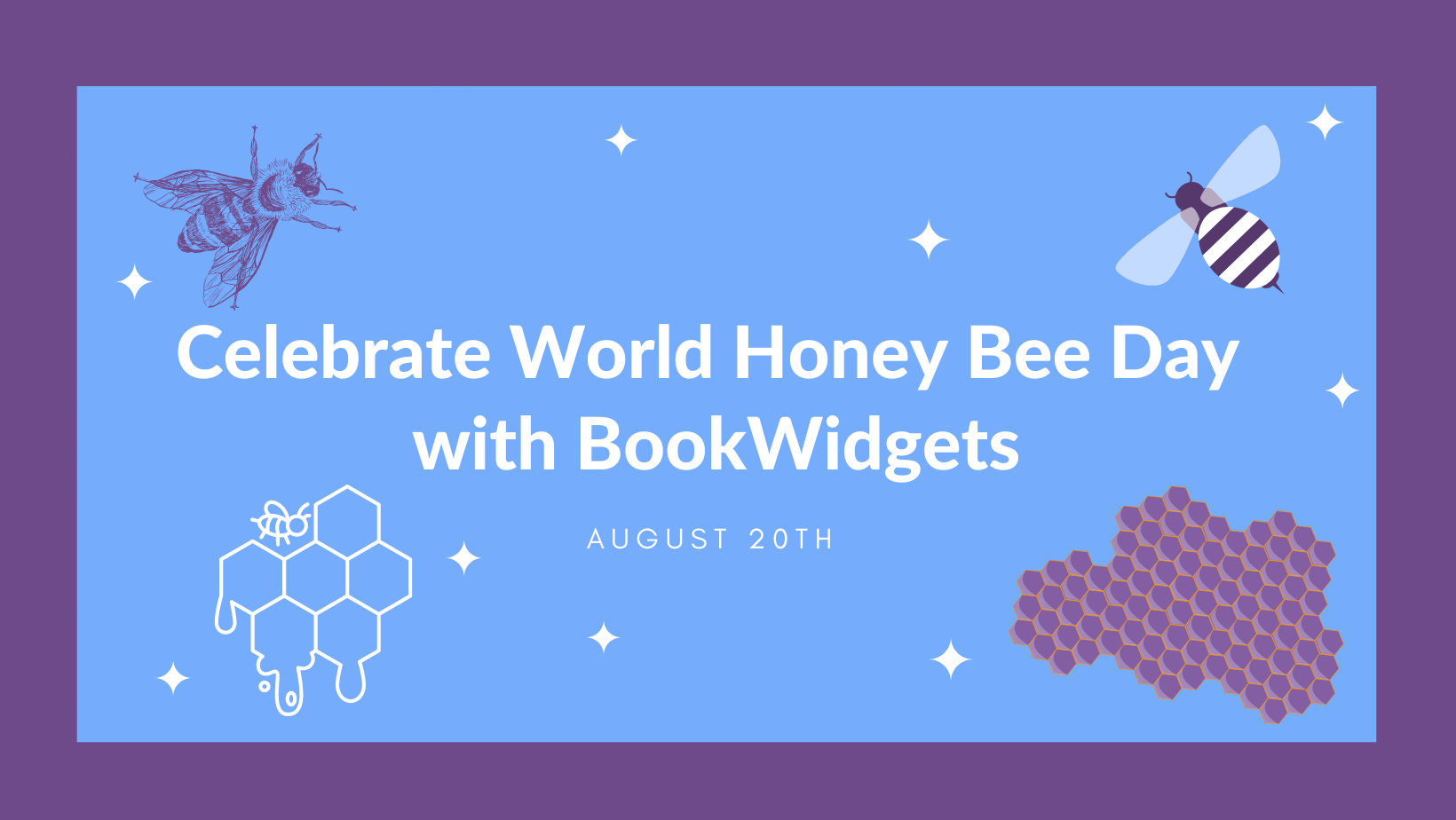 Click to open
What better way to celebrate the banana split than with a Split Worksheet! Check out the Guiness World Record, for the longest bananas split, solve a sticky math problem and more with this widget highlighting this sweet summer treat. Get started with our classroom ideas for Banana Split Day below. ⤵️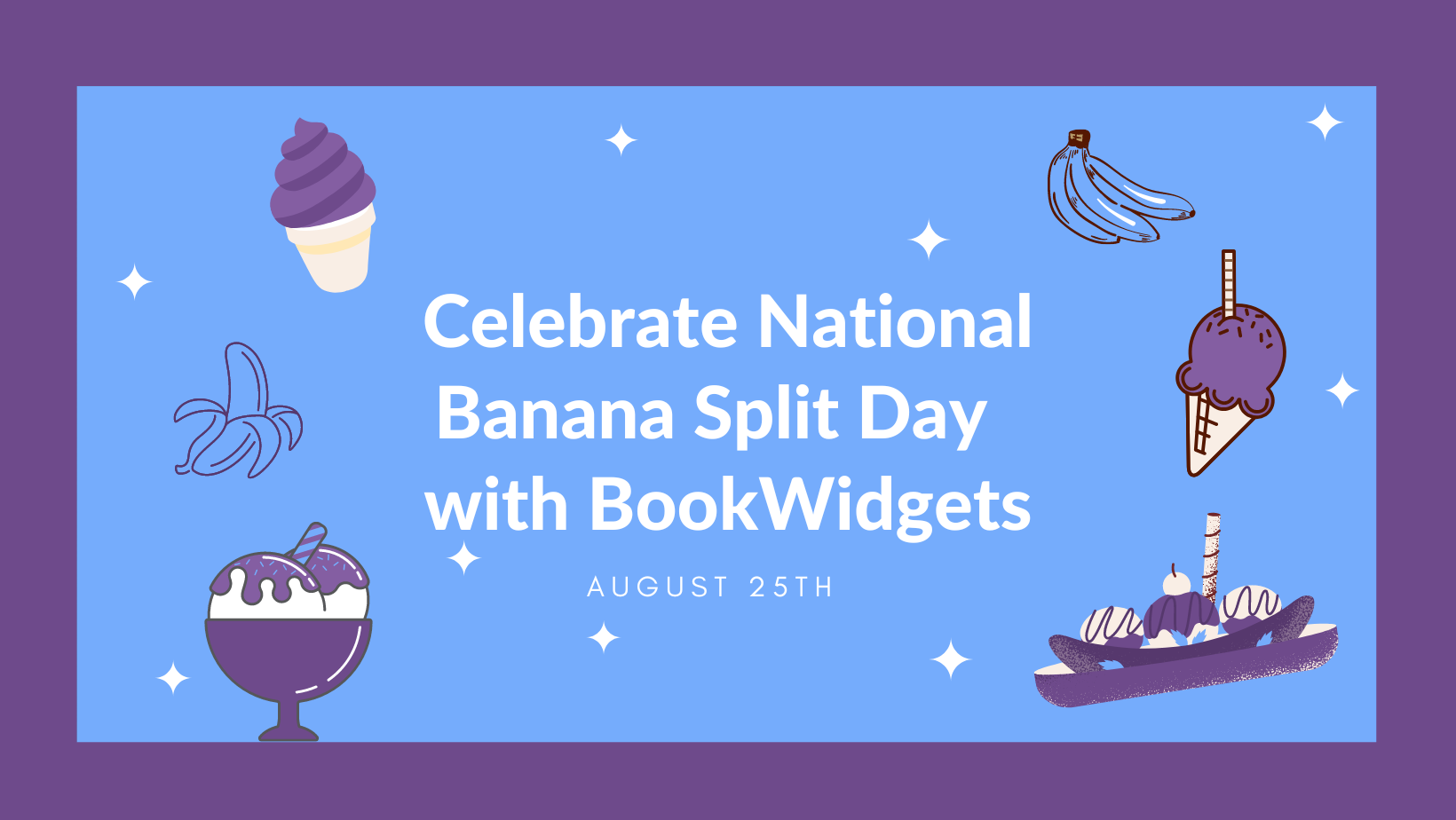 Click to open
It's a whale, it's a shark - NO, it's a whale shark! Celebrate International Whale Shark Day with the BookWidgets team as you dive into this Worksheet widget which includes flashcards, fill in the blank items, and drag/drop question activities. This day focuses on the United Nations Sustainable Development Goal #14 - Life Below Water. Check out Global Goals to learn more. Finally, take a sneak peak at the whale sharks in the Georgia Aquarium with their live camera. 🎥 An important social issue to discuss with your students, use our ready-made International Whale Shark Day lesson plan here. ⬇️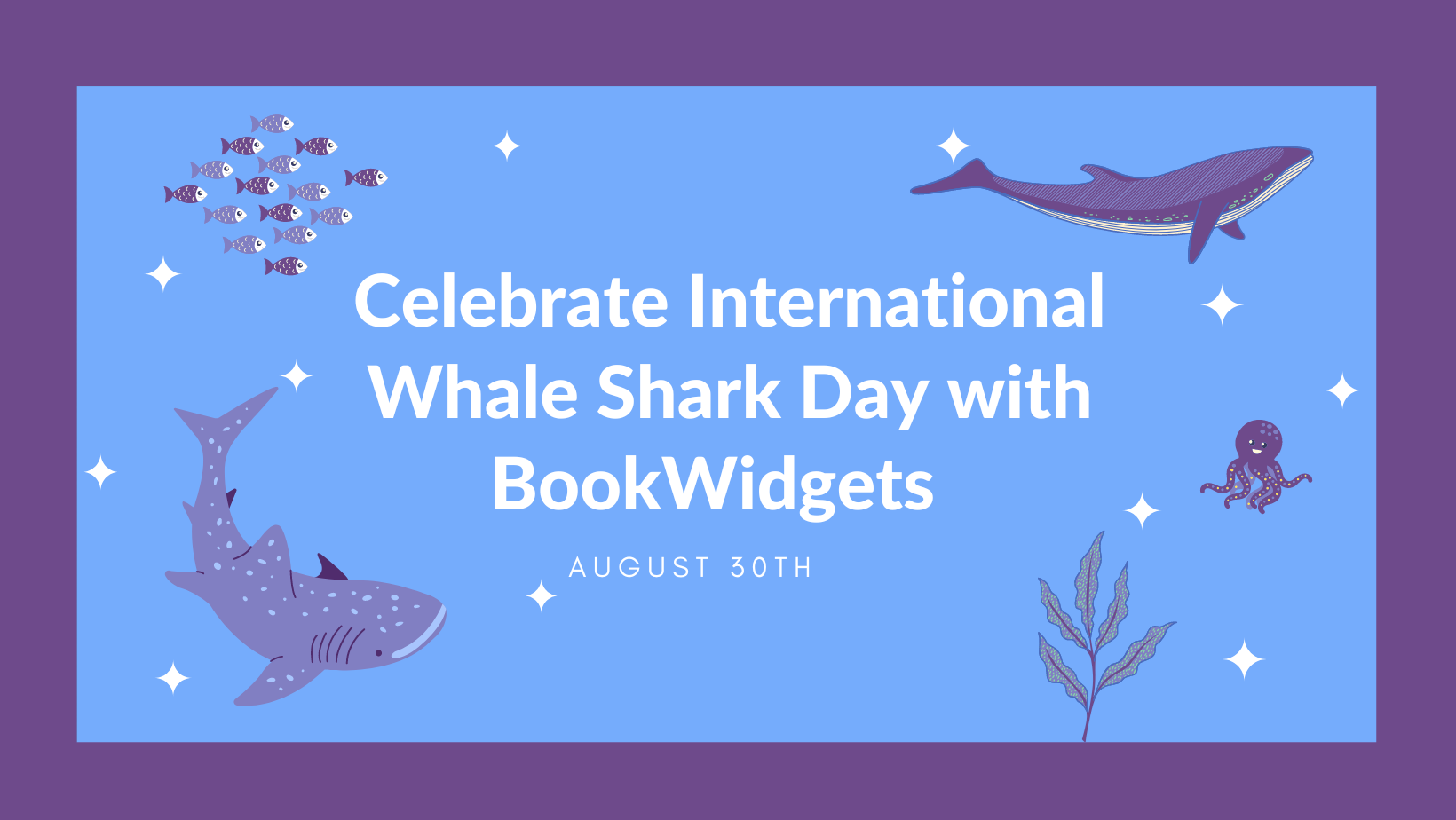 Click to open
September
Who doesn't love to get lost in a good book? 📖 Have students share all about their favorite book with a digital book report. Using a Planner widget, students can select from a variety of activities to create a book report using their creativity and writing skills. Pair your book report with Book Creator to create even more fun on Read-a-Book Day. Check out this activity for fun ideas and lesson plan inspiration for Read-A Book-Day.👇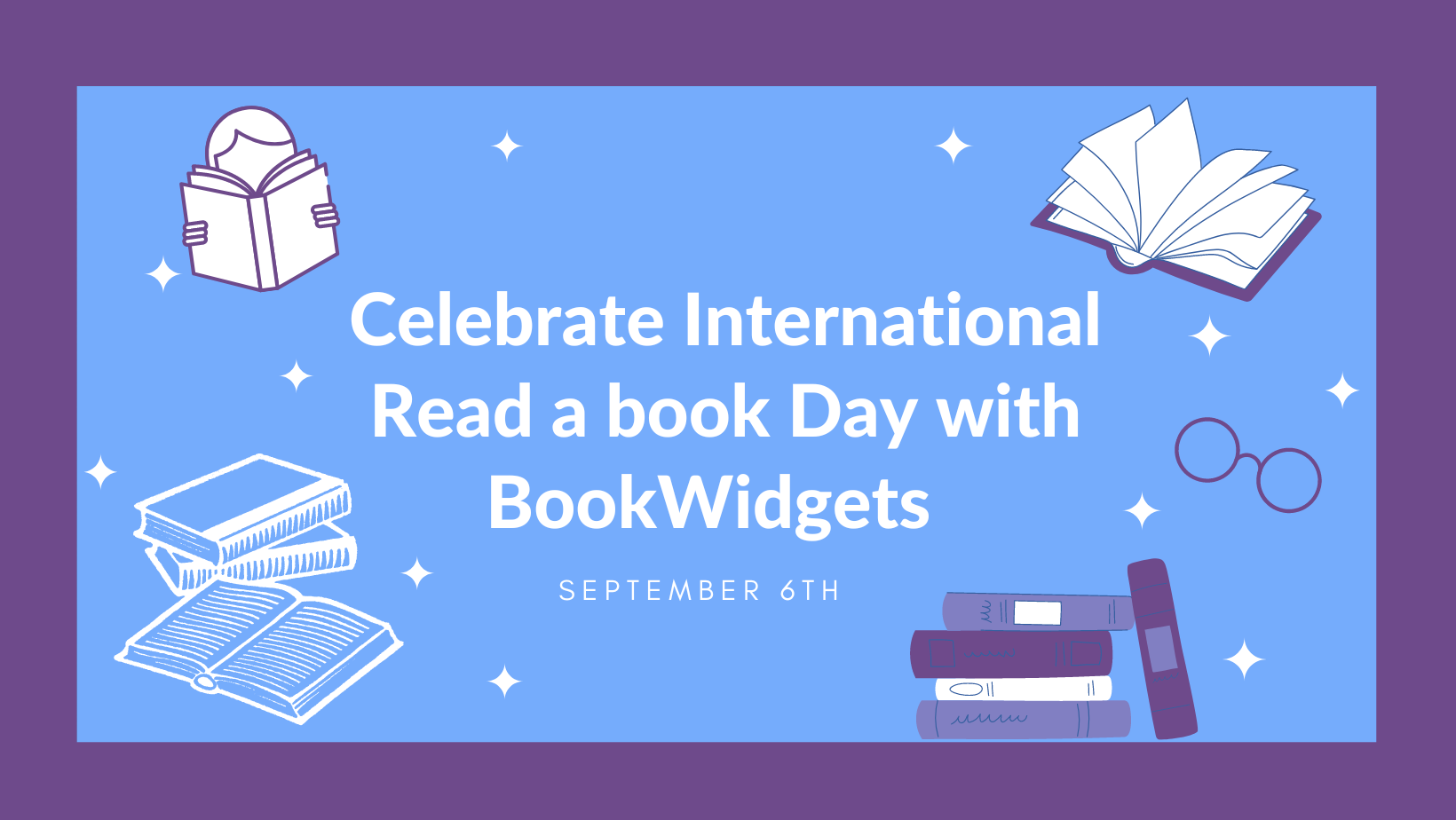 Click to open
Everyone will remember where they were when they heard the news of Queen Elizabeth's passing. Learn about Queen Elizabeth's impressive life, reign and career with this Worksheet widget. 👑 For more teaching resources about Queen Elizabeth, check out this ready made lesson. ⤵️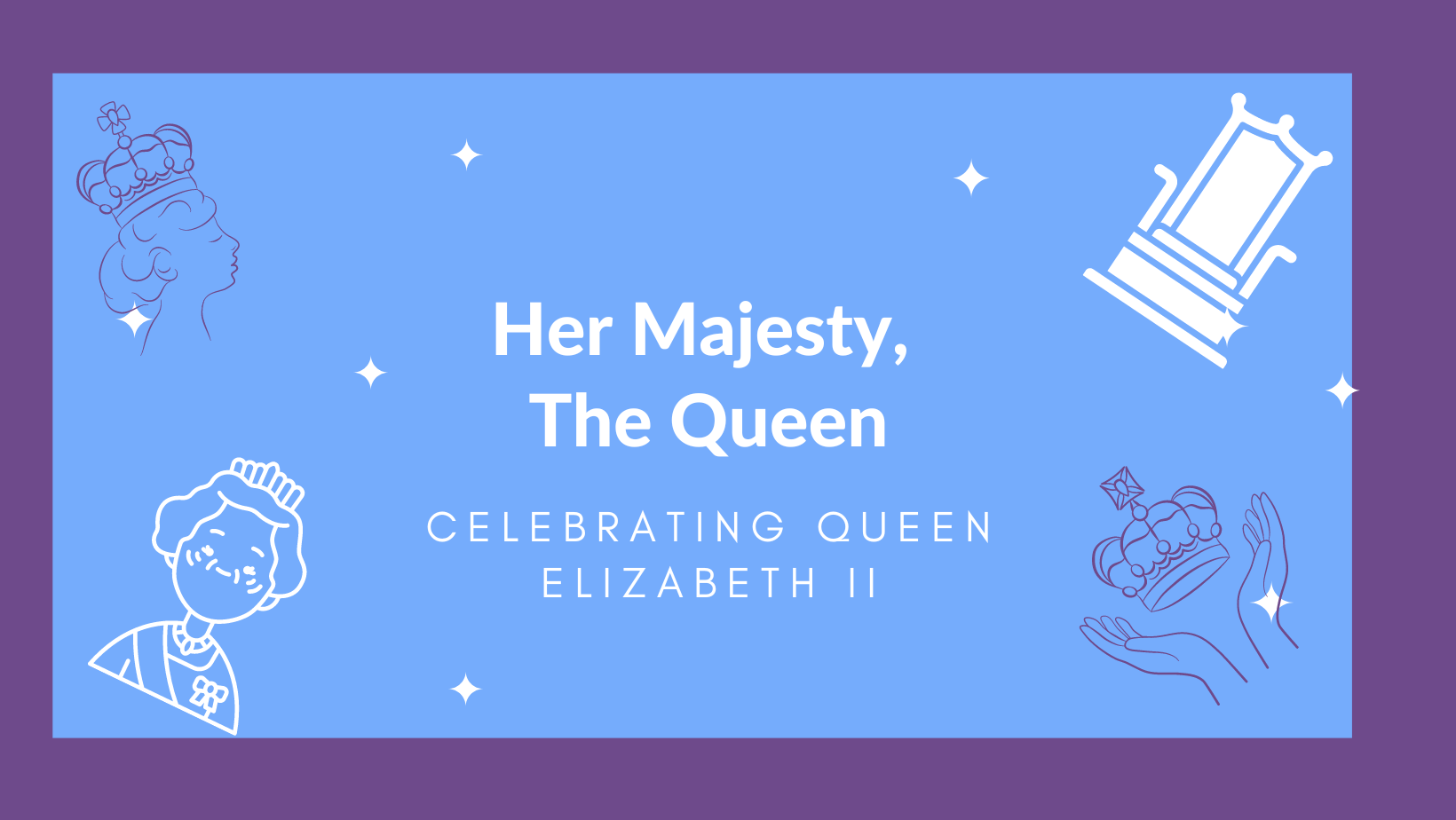 Click to open
Learn about the United Nations' Global Sustainable Development Goal #12 - responsible consumption and production - as we celebrate the mighty bamboo. This Frame Sequence widget will show you how to create everything from toys to candles through repurposing sustainable bamboo. 🎍 Fun classroom projects for World Bamboo Day can be found in this lesson. 👇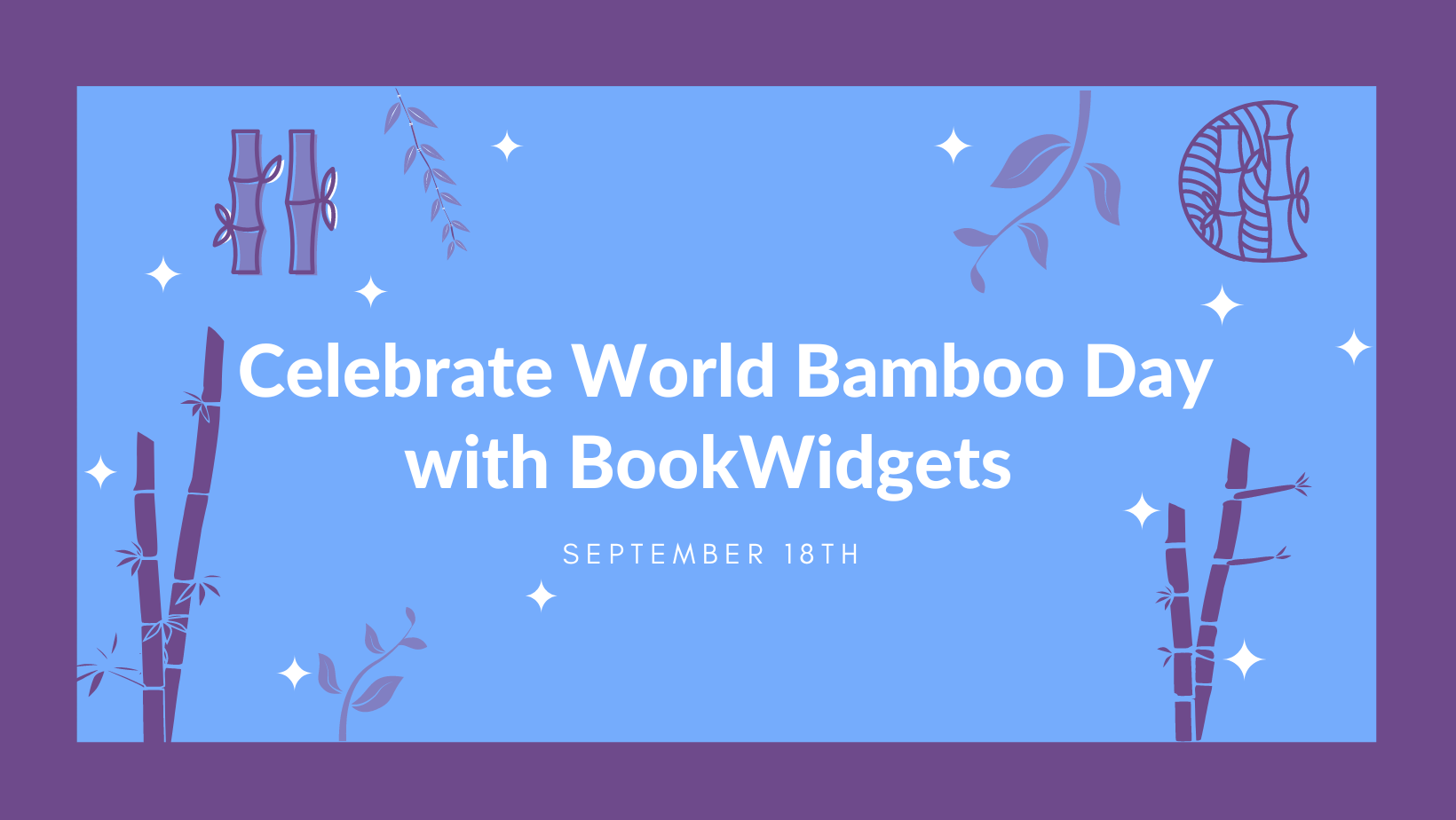 Click to open
What is your favorite podcast? Google Podcasts can help you find and listen to podcasts for free! This Split Worksheet widget explains all about podcasts with an embedded web link, crossword puzzle and drag and drop questions. Listen in on the fun. 🎧 If you are looking for a great educator podcast, check out the Cult of Pedagogy with host, Jennifer Gonzalez. Get started with classroom projects for World Podcast Day using these activities. ⇩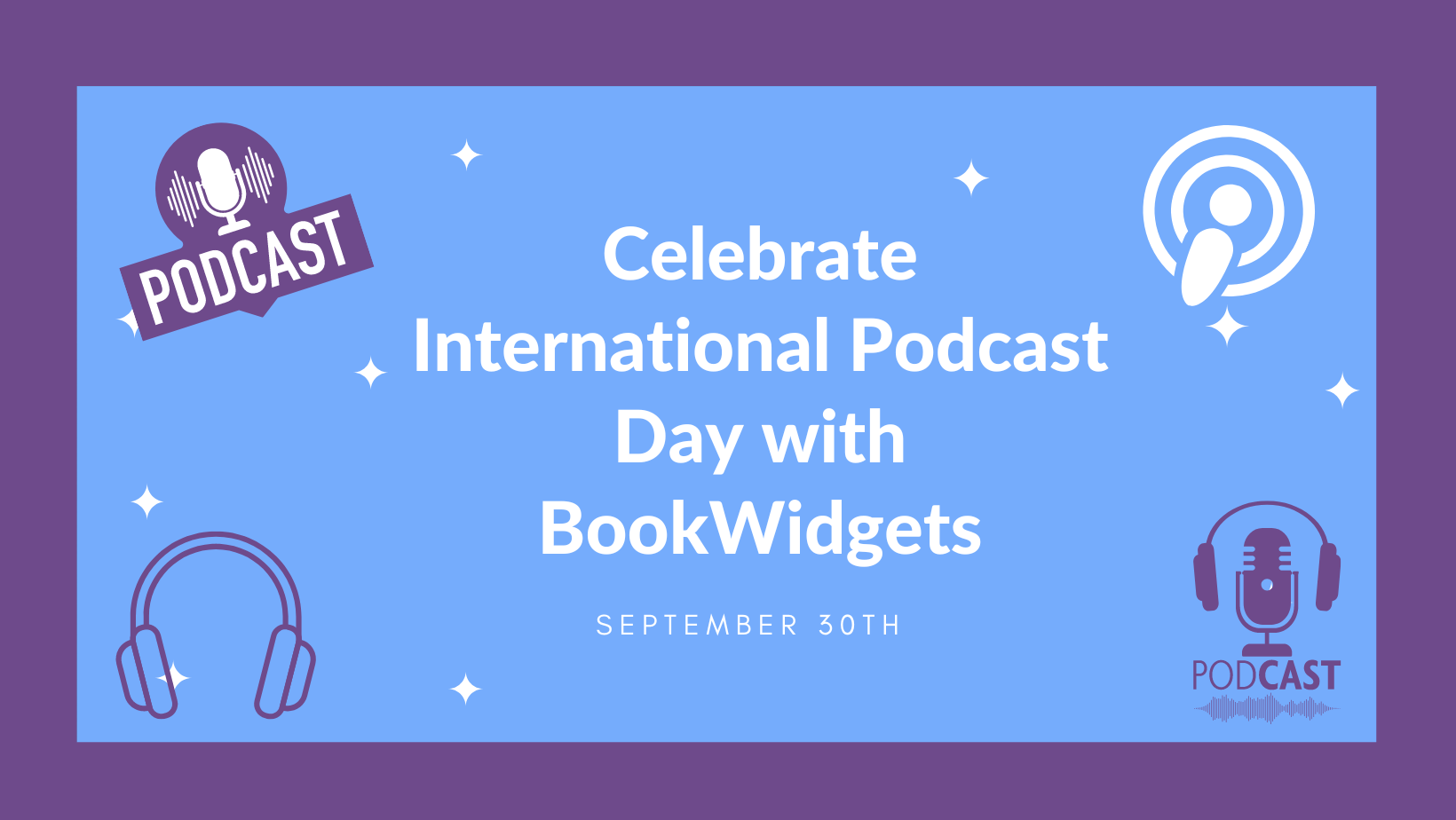 Click to open
October
In a year of celebrations, it's time to celebrate you, the educator! This Teacher's Day Quiz widget tests your teacher knowledge using the UNESCO World Teachers' Day website. High five (or ten) 🙌 for all you do! Maybe today, your students will become the teacher. Help them get some creative lesson plan ideas for Teachers' Day with our ready made activity. ⬇️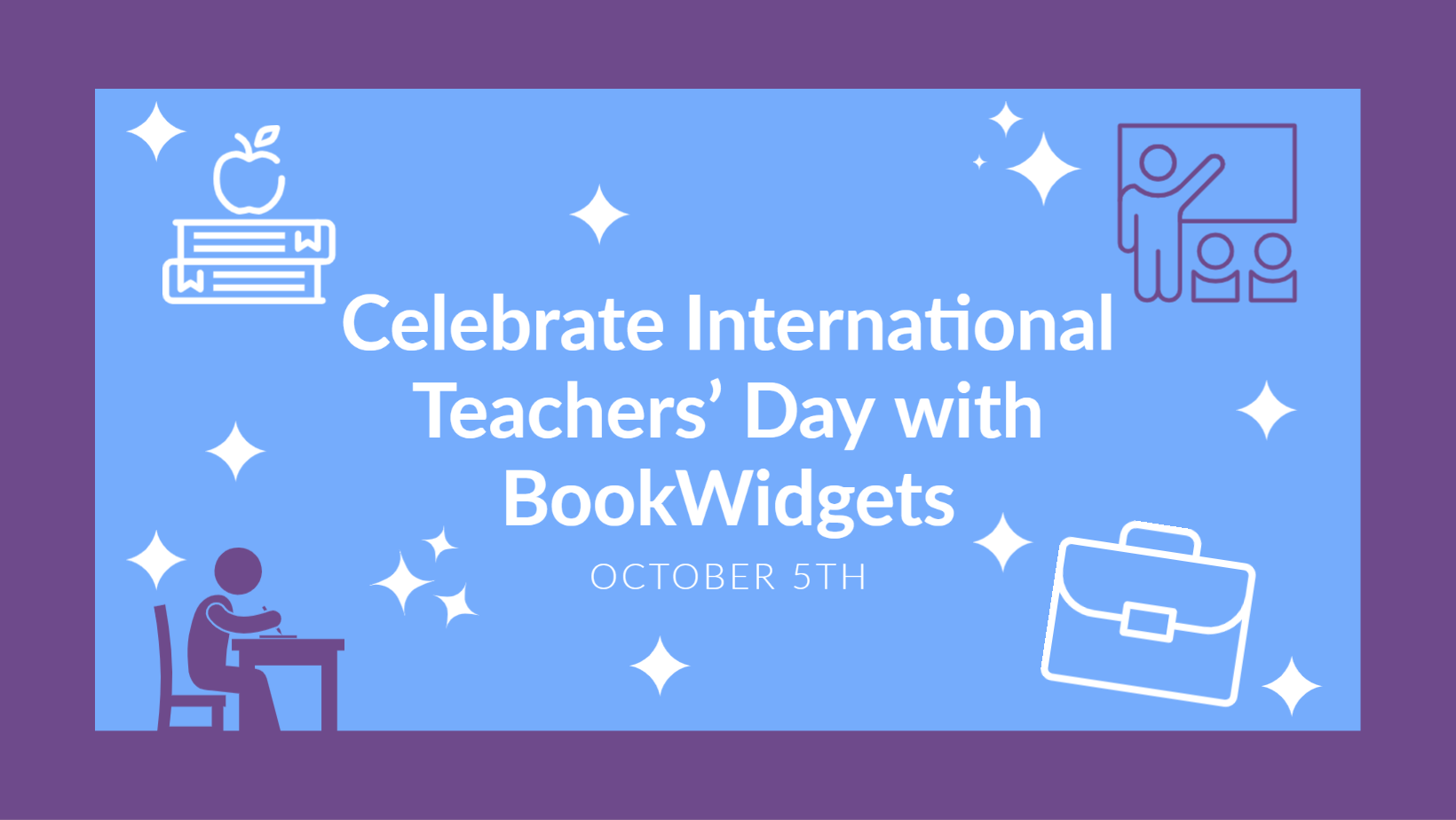 Click to open
Celebrating Indigenous Peoples' Day as a holiday in the United States shows us how to honor others' histories and cultures. Utilize this TipTiles activity widget to learn about both triumphs and tragedies among Indigenous peoples across the United States. 2022 was only the second time a United States President recognized Indigenous Peoples' Day. Check out this National Public Radio article about the proclamation and its importance to Native Americans. Increase your students' cultural awareness of Indigenous Peoples' Day with our ready made activity. ⇩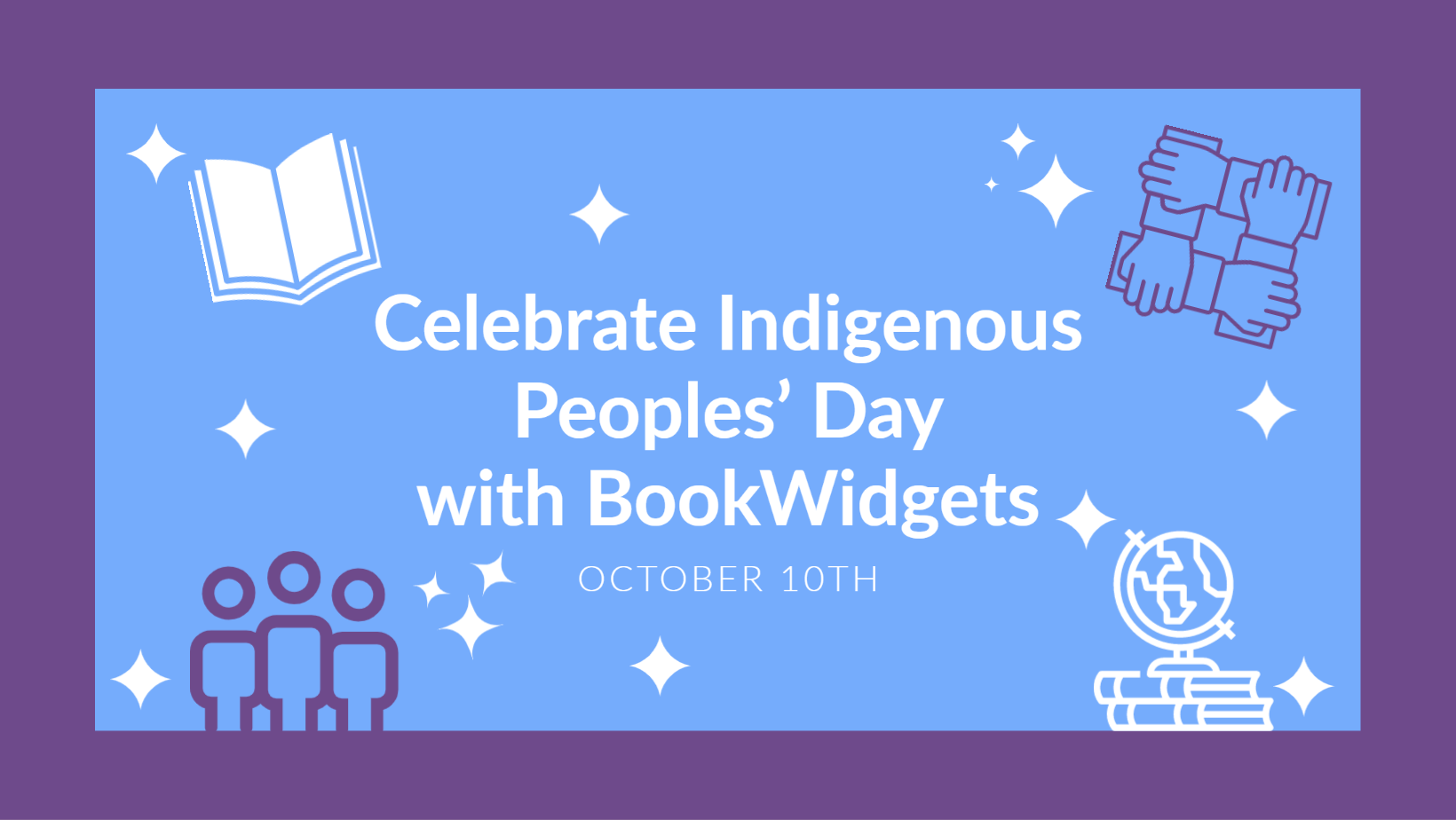 Click to open
The Food and Agriculture Organization (FAO) is a specialized agency of the United Nations that leads international efforts to defeat hunger. The impetus behind World Food Day is to raise awareness for and about access to enough nutritious food for all. Use this Flash Card activity to learn about foods from around the world as well as World Food Day. 🫕 This lessons' focus is on the United Nations Sustainable Development Goal #2 - Zero Hunger. World Food Day is an important social issue, our lesson plan and other ideas can be found below. 👇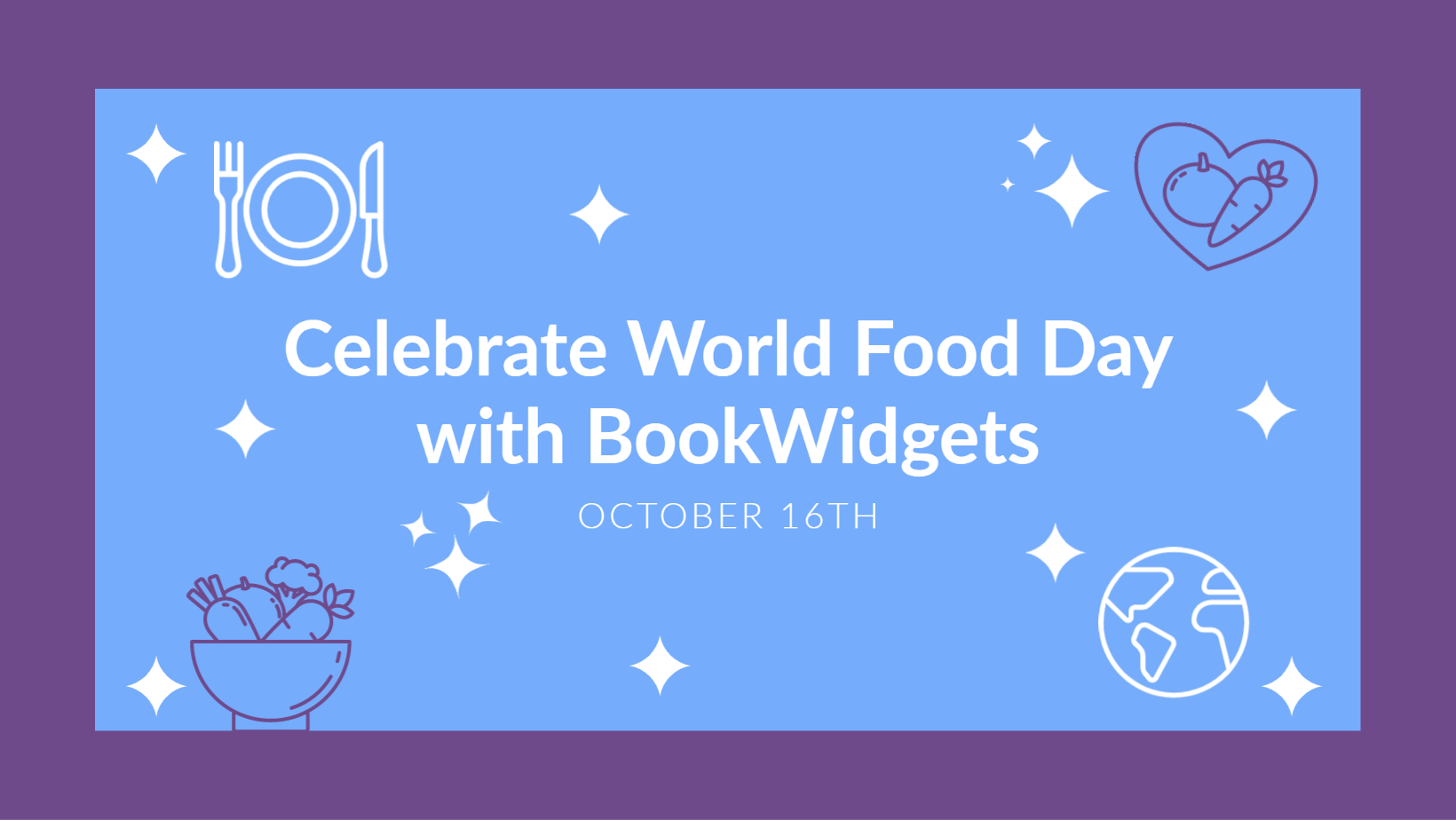 Click to open
The United Nations is a symbol of hope for many nations. On October 24th, 1945, the official UN charter was signed. One goal of the United Nations is to move beyond conflict towards hope. Use this United Nations Day Quiz widget to learn more about this special day. 🇺🇳 Our ready-made lesson plan idea is located here. ⤵️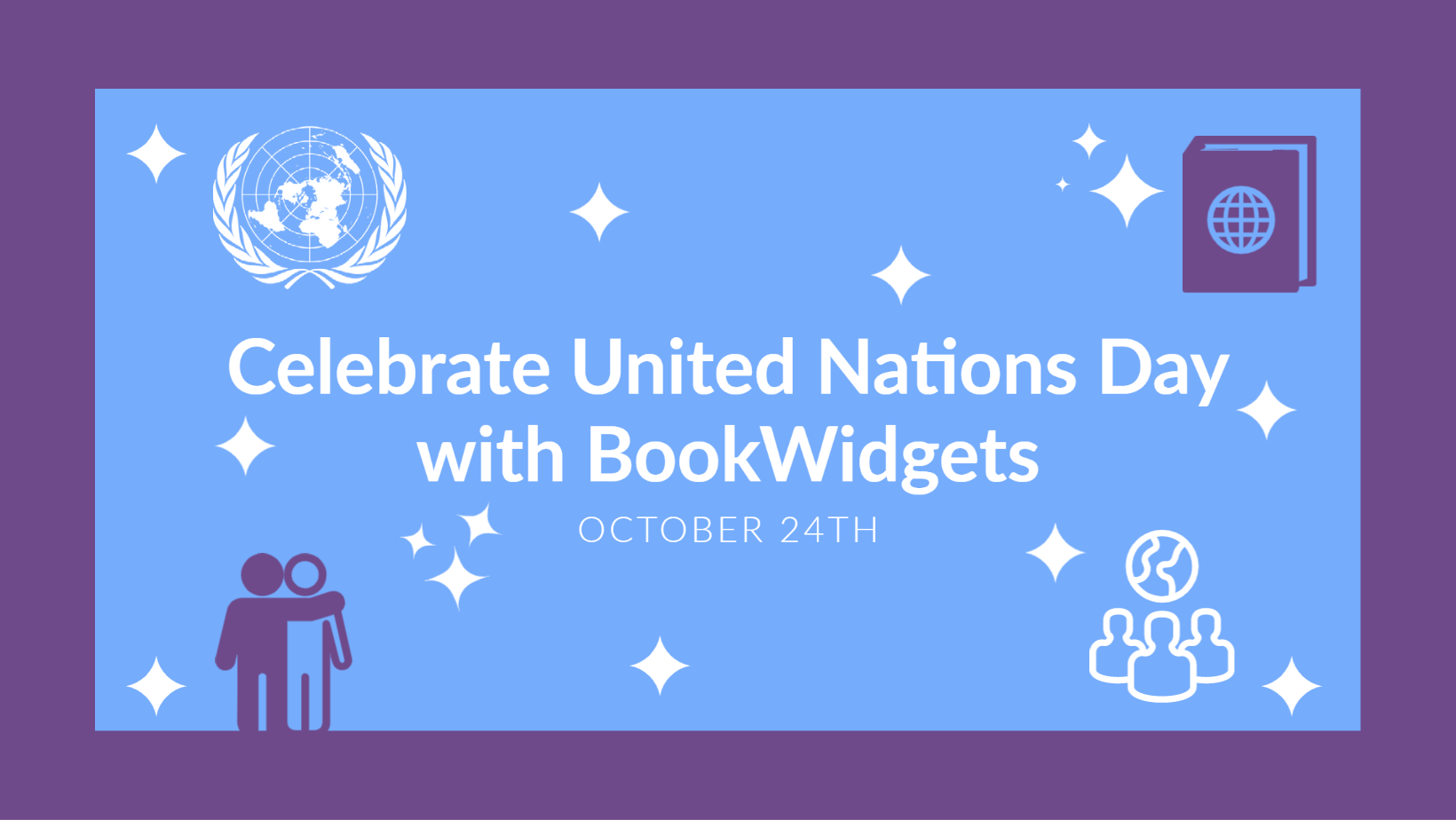 Click to open
It's time for a spooky WebQuest widget to celebrate Halloween. Enter if you dare learn about Halloween. This webquest contains a word search, math problems, a puzzle and more. All treats - no tricks from the BookWidgets team! 🦇 Find some fun lesson ideas in this activity. ⬇️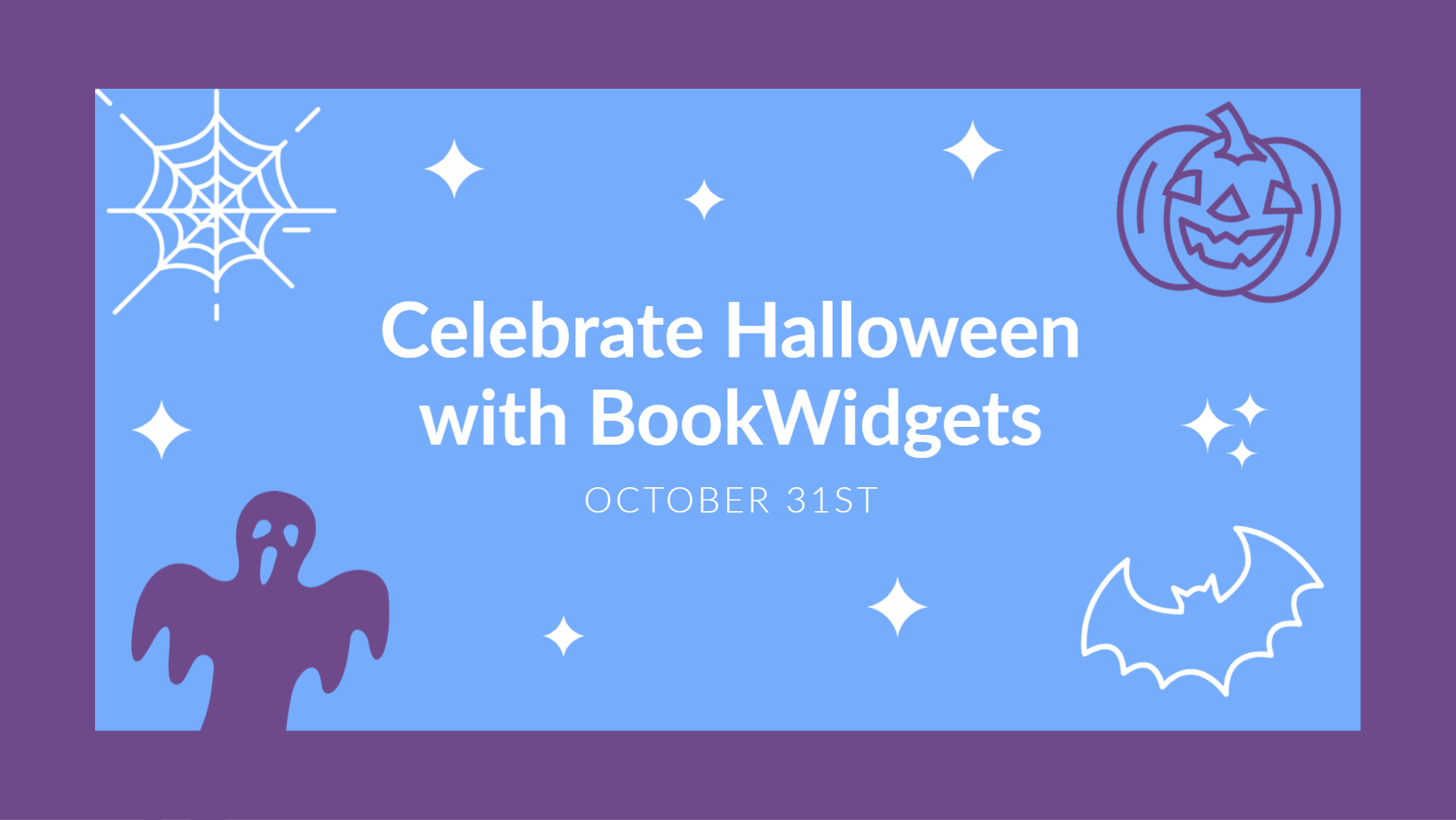 Click to open
November
Check out this Webquest widget which shows you customs, traditions and activities about Día de los Muertos. This is not an additional Halloween celebration, but the one time of the year where our ancestors return to us and we celebrate them with a meal and show our love. 💀 Check out Day of the Dead and celebrate all things Día de los Muertos with this lesson plan idea for Día de los Muertos in this activity. 👇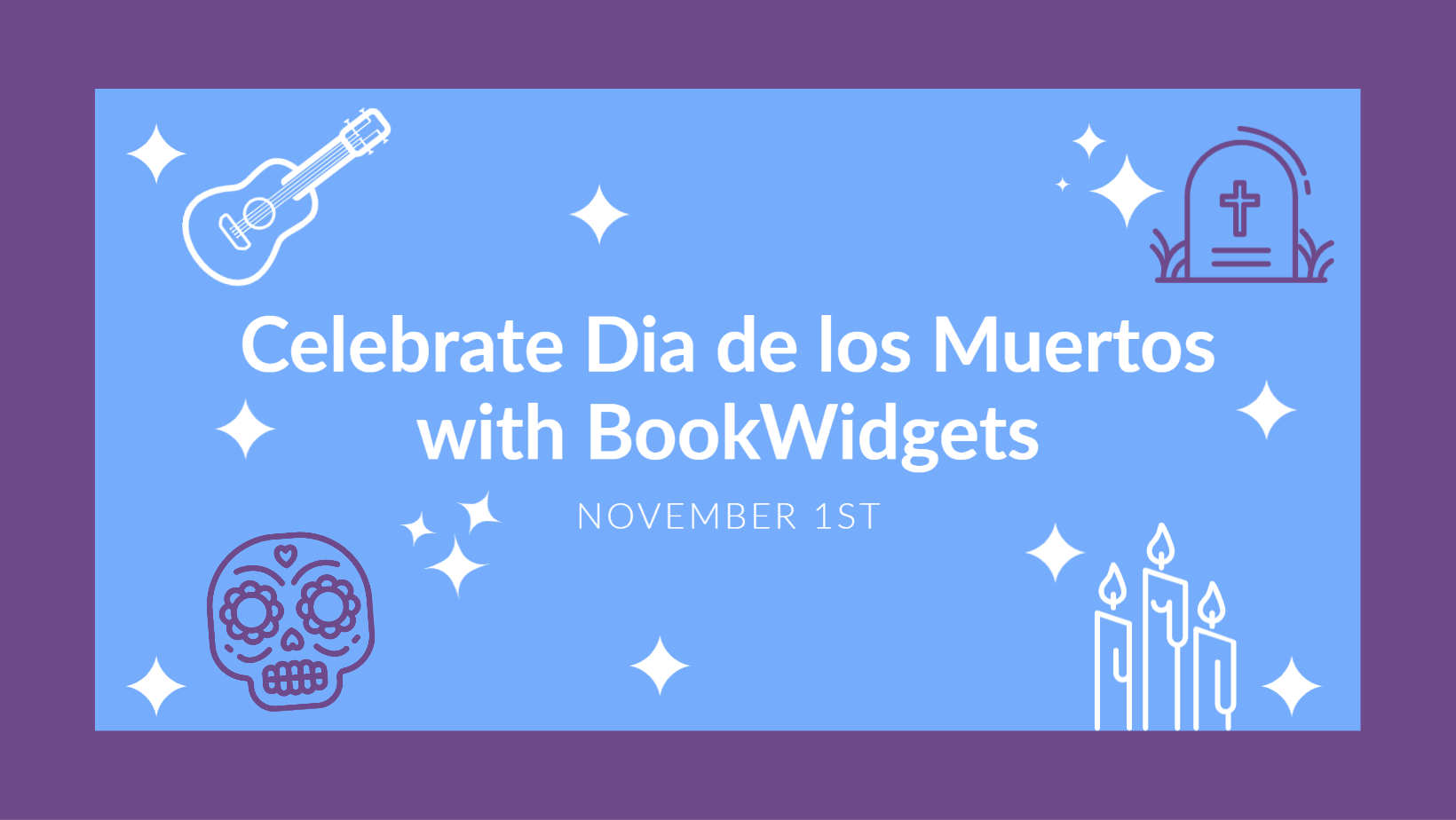 Click to open
Not only celebrated in the United States, Veterans Day is a time to honor those who served. Celebrated on the 11th hour, the 11th day of the 11th month, duplicate this Quiz widget share it with your students, and learn about Veterans Day. This activity contains a poem, crossword puzzle, audio and video. Many National Parks in the United States have connections to battlefields and historic sites. Learn more about the National Parks and Veterans Day observations at a local park near you or online. Increase cultural and social awareness around Veterans Day with this ready-made lesson. ⤵️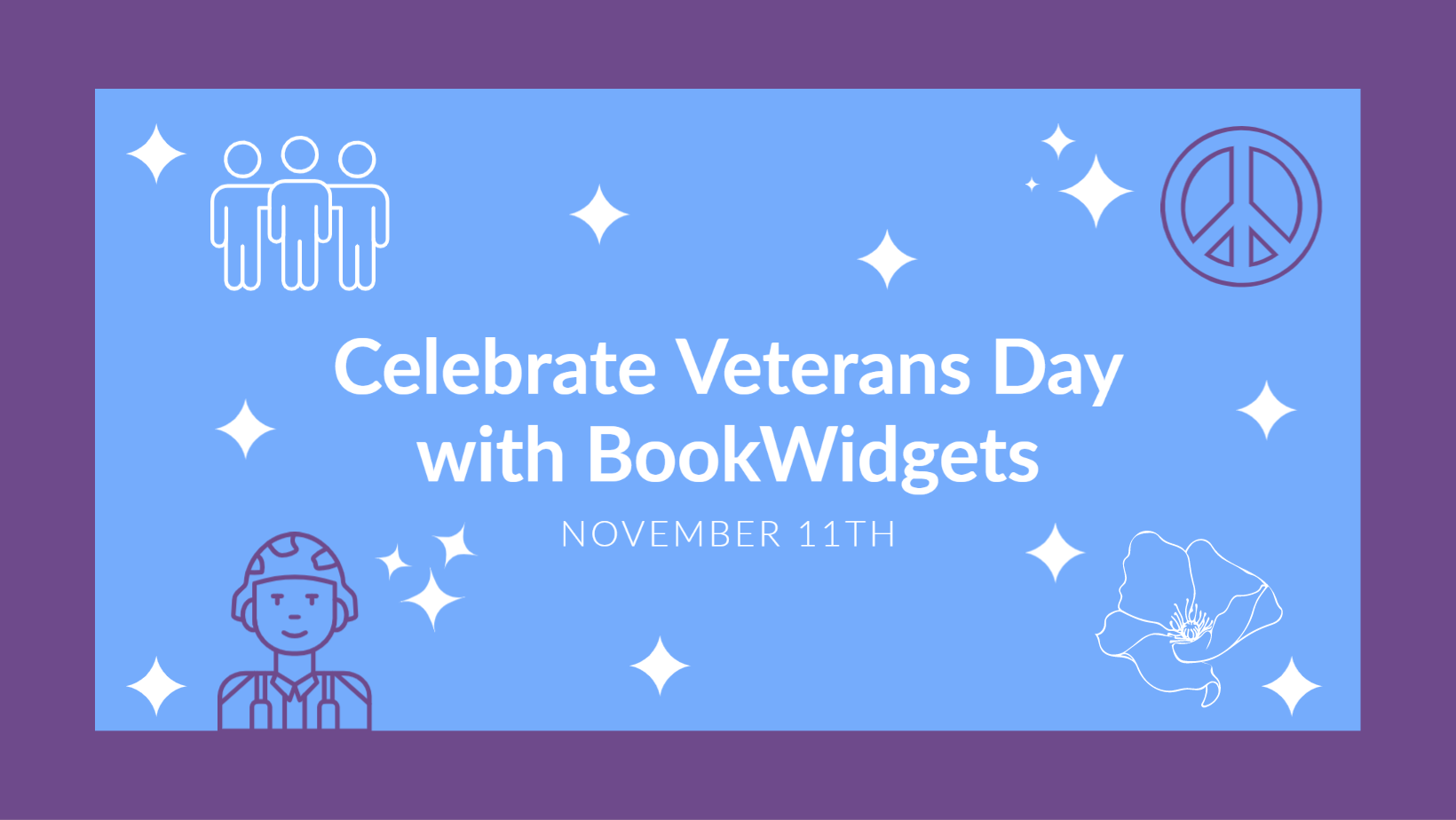 Click to open
Let's celebrate the toilet! 🚽 Really, World Toilet Day is about our world sanitation crisis. It is estimated that 3.6 billion people are still living with poor quality toilets that ruin their health and pollute their environment. Use this WebQuest widget to teach students about the importance of sanitation, clean water and the environment. The United Nations' promise of Clean Water and Sanitation - Sustainable Development Goal #6 may not be reached by 2030 if we don't work quickly to improve sanitation around the world. Don't forget to check out the UN's giant inflatable toilet Find a ready-made World Toilet Day lesson which you can duplicate here. 👇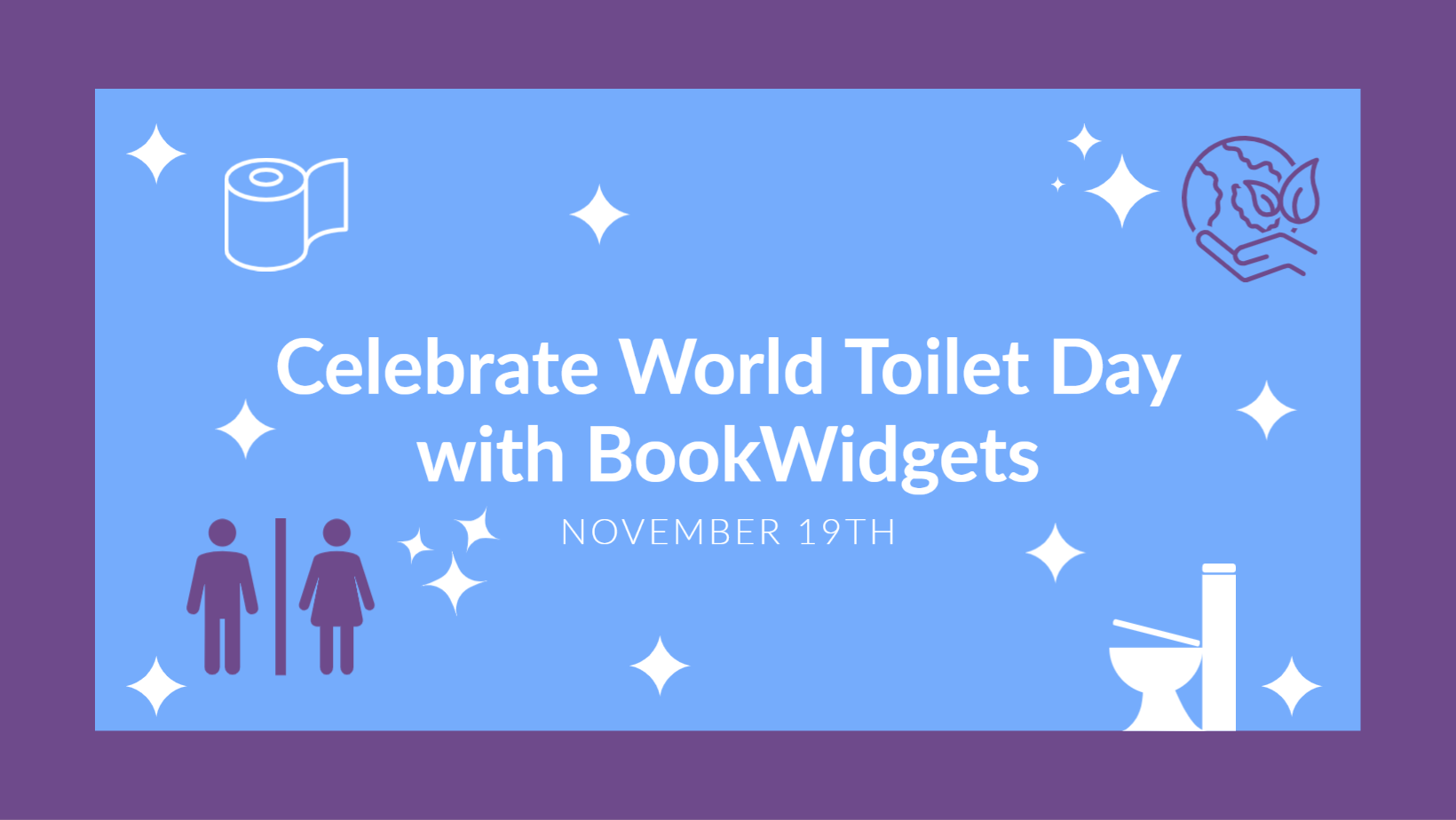 Click to open
Recognized as the nation's most effective animal protection welfare organization working to end suffering for animals, the Humane Society is creating a legacy of happy families and happy pets. Use this Hotspot Image widget to learn more about the work the Humane Society does. Discover ways you, too, can help animals. 🐾 🐈 This fun Humane Society Anniversary Day classroom activity is ready for you to use. ⬇️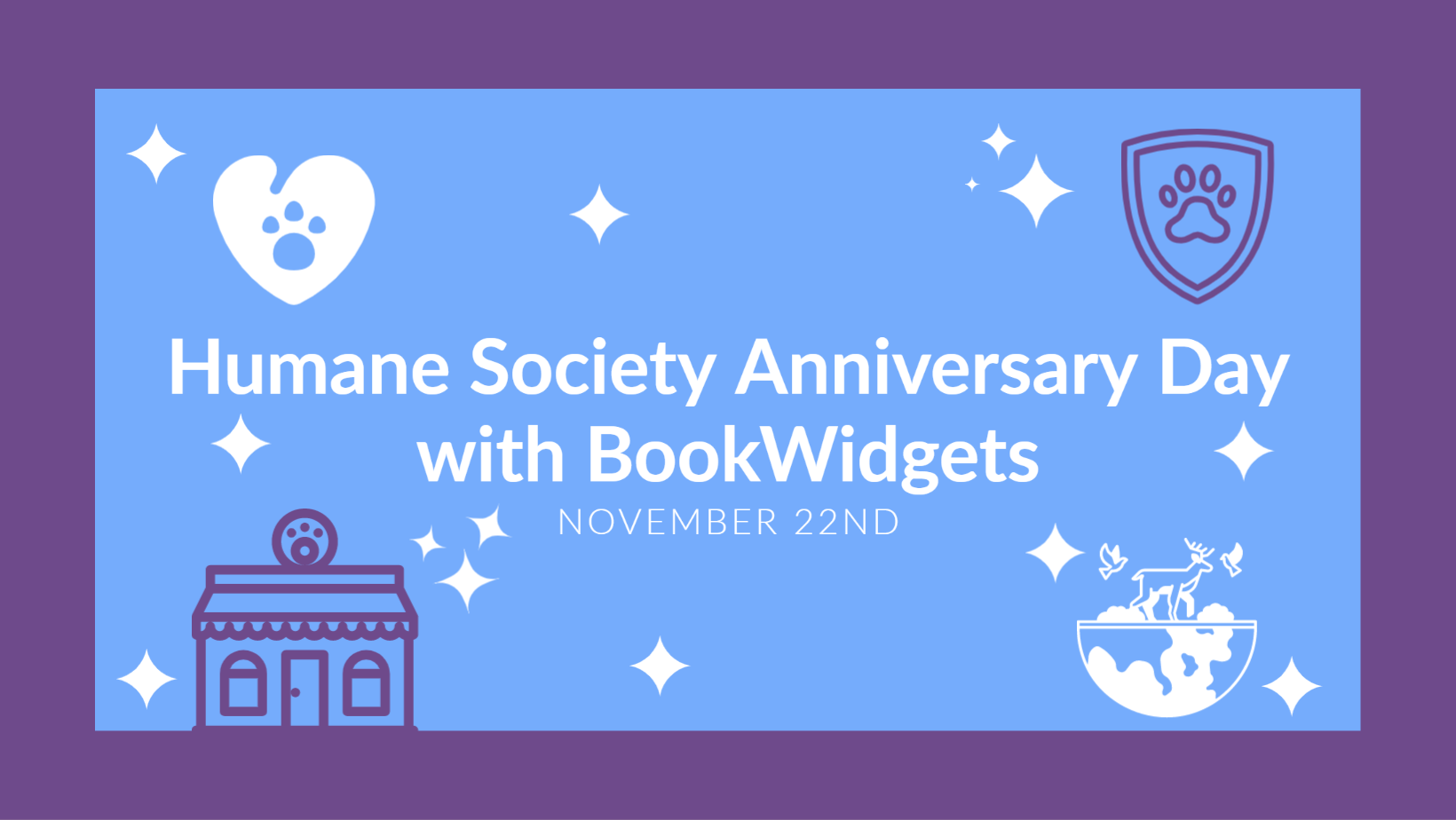 Click to open
Using a Timeline and Quiz widget together, first learn about the history of computers and computer safety. Then, take an inventory style quiz to assess your level of computer safety and security. Cybertalk.org has resources and information about computer safety. Check it out. Classroom ideas for a fun National Computer Security Day lesson can be found in our ready-made lesson. ⇩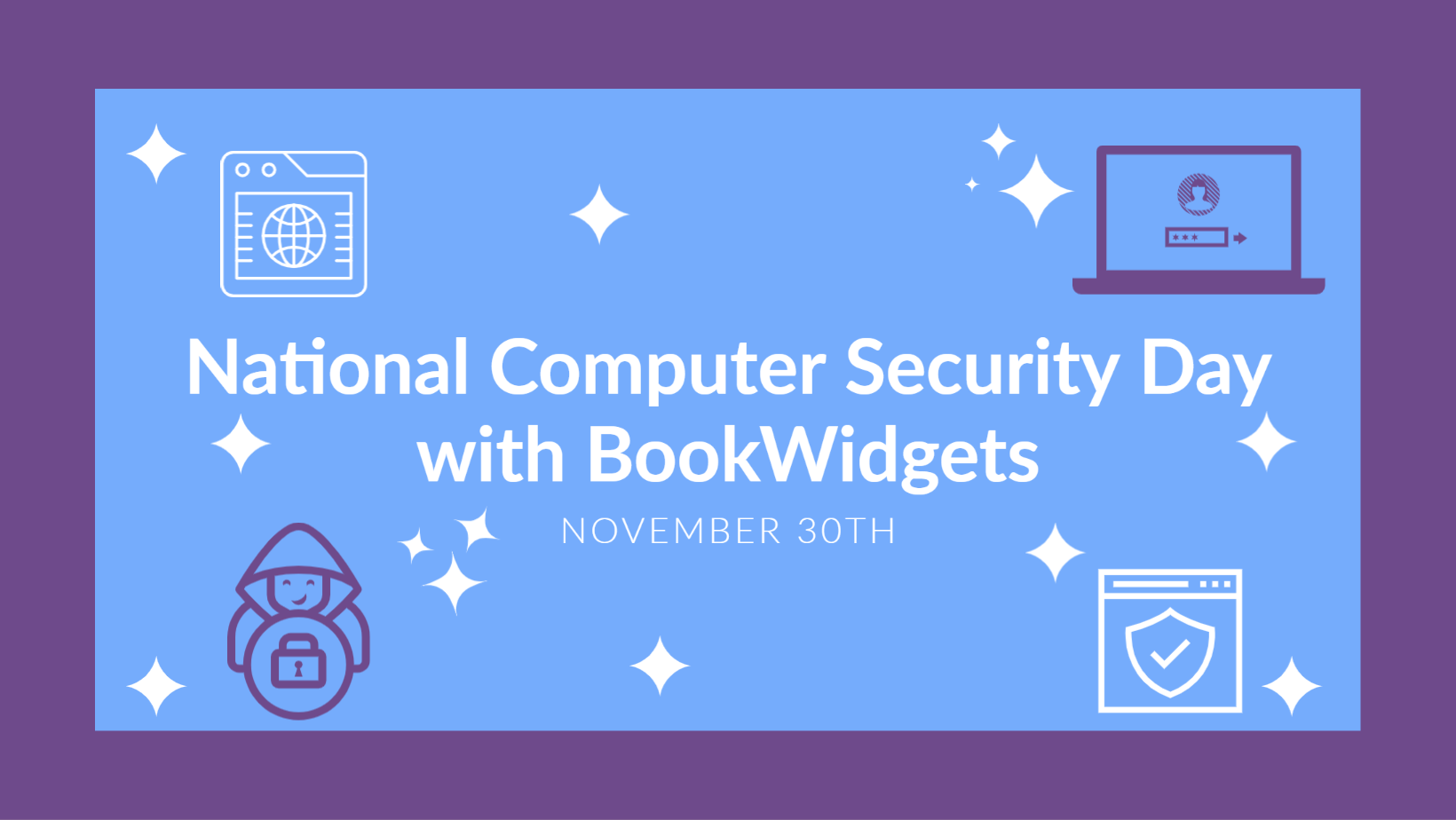 Click to open
December
Use this Split Worksheet activity to revisit Saint Nicholas and Saint Nicolas Day also known by some as The Feast of Sinterklaas. Many believe that this third-century saint is the inspiration for the modern-day Santa Claus. Don't forget to set your shoes out and hope Saint Nicholas leaves you something special. Check out an engaging, fun Saint Nicholas Day lesson activity below. 👇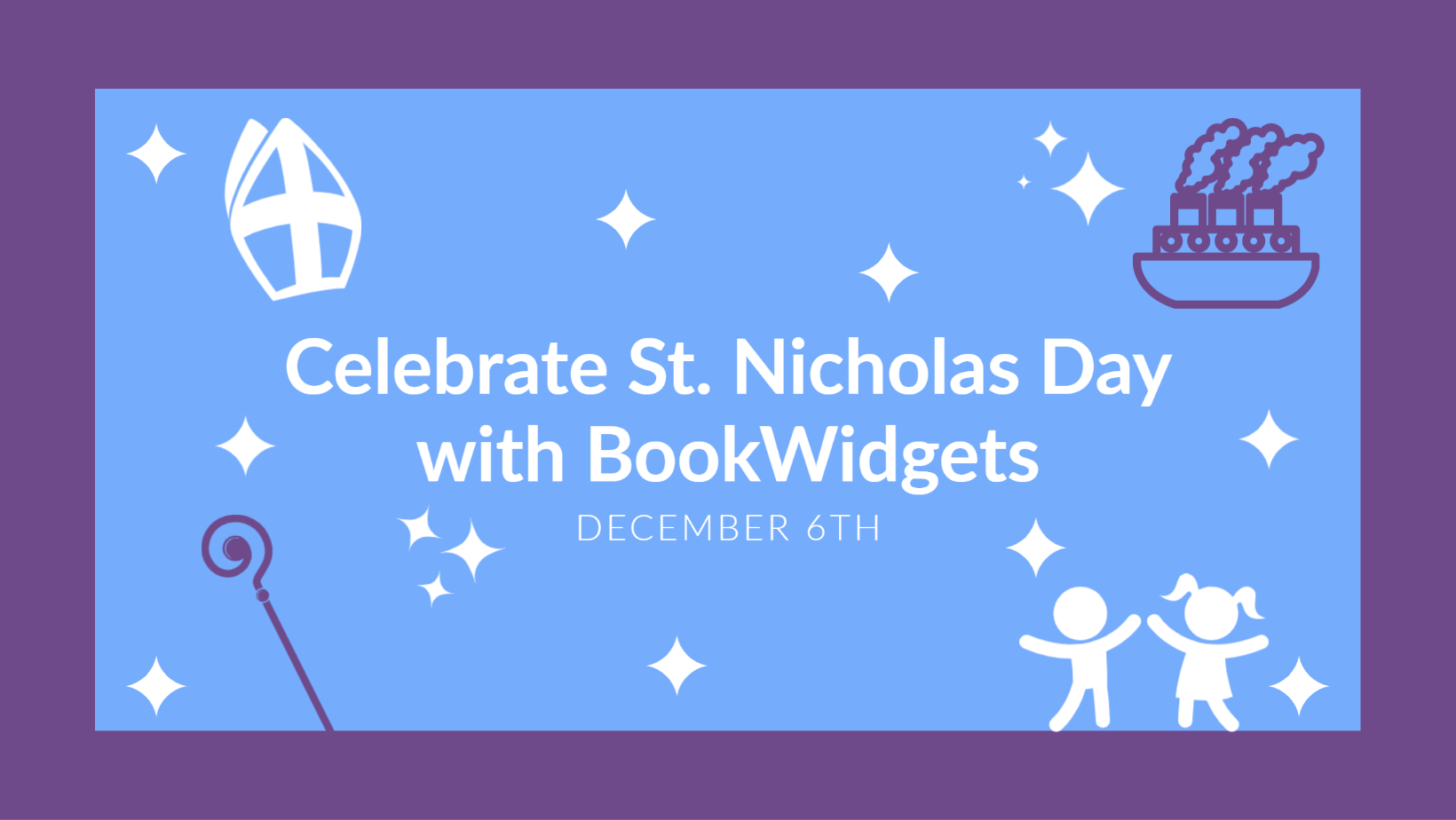 Click to open
Come enjoy the bite-sized treat that fits in the palm of your hand. BookWidgets has sprinkled some fun inside a WebQuest widget that is sure to delight all students. A creative lesson plan for National Cupcake Day is included here. ⬇️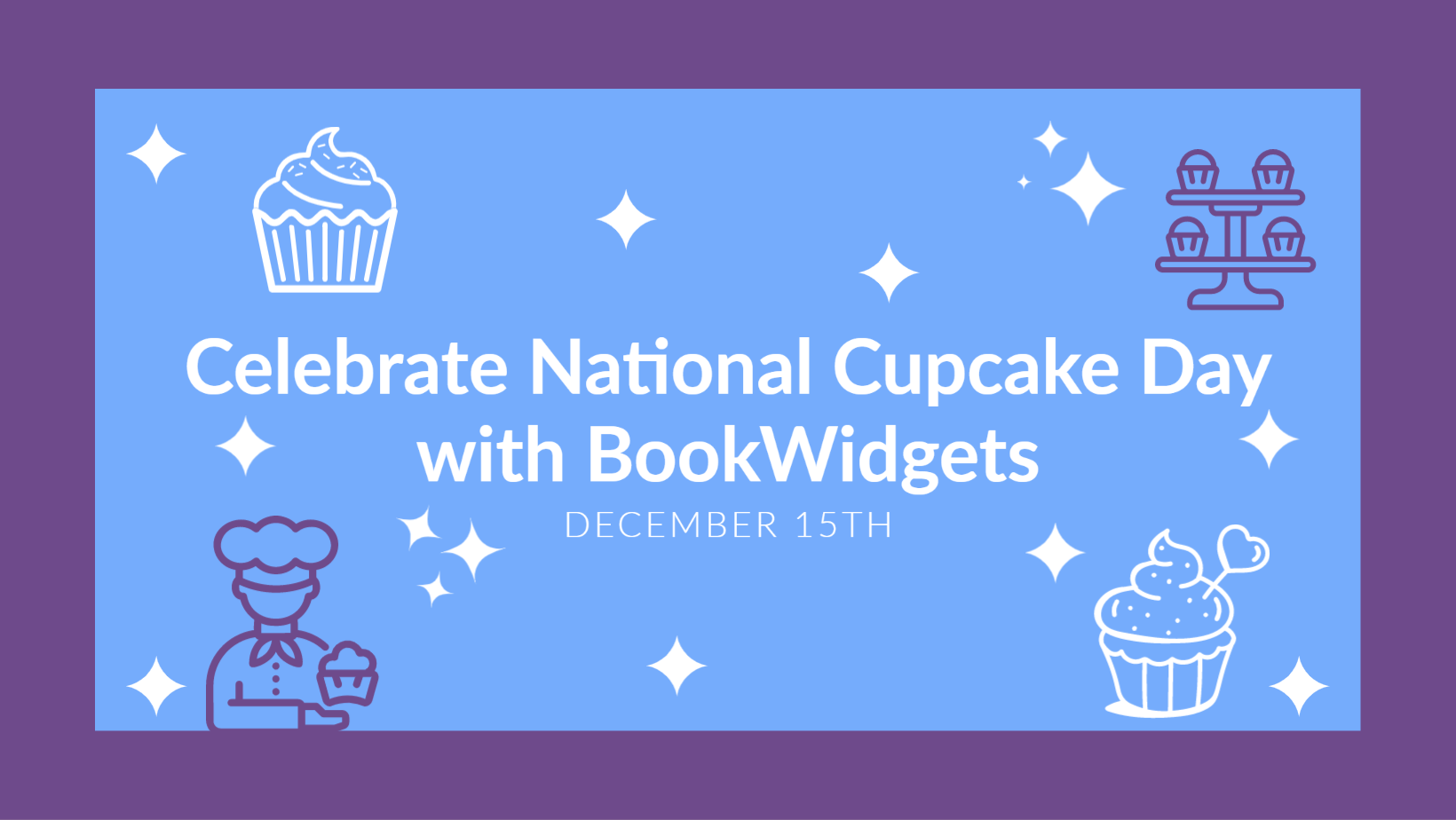 Click to open
Rounding out 365 days of fun and learning, check out this Flash Cards widget featuring December holidays celebrated around the world. Once you check out all the fun you will agree we are all really more alike than different in the ways we celebrate. Find a creative, ready-to-use Holidays Around the World activity below. ⤵️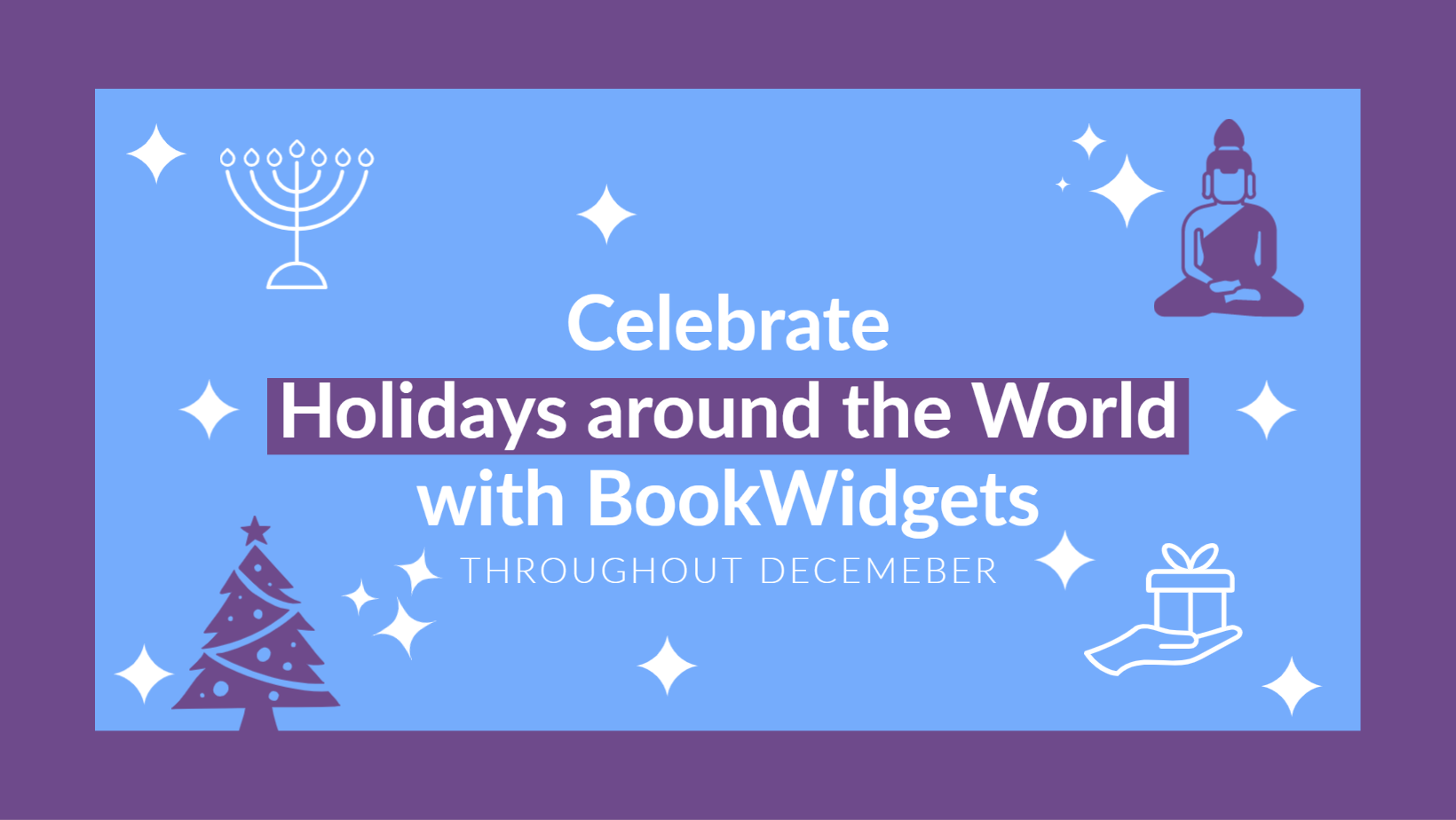 Click to open
Awareness days activities by theme
Teaching awareness days by theme is also a good strategy for keeping your students engaged with the lesson topic. Go check out every awareness day lesson by theme. You can click on the theme to jump to the correct section: STEM, Sustainable Development Goals, General Topics, Just for Fun, SDGs and Animals, History
STEM
SDGs
General Topics
Just for Fun
SDGs and Animals
History
How to use these widgets in your classroom practice
While each widget has been created to celebrate or recognize a specific day, date, or holiday, they can be used in a variety of ways - not only on one specific day or occasion. Use an activity to prepare for a specific content area lesson, activate prior knowledge, synthesize thinking, or use it as a reading comprehension. Share the activity link with your students via your learning management system like Google Classroom, Microsoft Teams, Schoology, Canvas and more; or generate a QR-code for them to scan with their mobile device or any QR code scanner app. If you want to receive your students' submissions, make sure to share directly from your BookWidgets account after you've duplicated the widgets. In the next section, you can read how you can do that.
How to make changes to these widgets
Making changes to these widgets is a snap!
First, navigate to this BookWidgets group folder. Log in with your BookWidgets account (or create an account).
Then, select the "duplicate"option from the far right side and move the activity to "My Widgets".
Now, hit "Edit" and make changes to the content or to the options. For example, enable students to submit their answers to you so you can review their work and provide feedback. Adapt these widgets to fit your specific needs. Click on "*Preview*" in the upper right corner to see how the changes and additions you made will look for your students. In addition, you can customize the design exactly the way you want.

Finally, share inside your trusted LMS, with a QR code, or use the auto-generated share link - all these options are found by selecting "Share" from the far right.

When you've shared these awareness days activities or widgets with your students, you can navigate to the "Grades and reporting" tab in your BookWidgets account to review their work. Reach out to us via support@bookwidgets.com if you can't figure it out. We're happy to help!
How to start from scratch and create your own widgets
Do you love the ideas we have for widgets, and want to create your own? Select from one of 40+ templates, add questions from our collection of over 30 question types. My suggestion is to always work from top to bottom, left to right while you are creating content. Don't forget that you can also create directly inside your connected LMS (Learning Management System) such as Google Classroom, Microsoft Teams, Schoology, Canvas and more.
Check out our free webinars to get started with BookWidgets in just 1 hour.
Conclusion
We had a blast celebrating a full year of fun awareness days widgets with you. Which one was your favorite? (We know, it is difficult to choose just one). Share your top pick with us on Twitter @ibookwidgets or join our Facebook community and let us know if you have any awesome widgets to share, as well. My hope is that you found innovation, inspiration, and imagination with these activities. Continue to be awesome. 🎉
Let's Learn Together! 👩🏻‍🏫
Follow me on Twitter