10 Creative Social Emotional Learning Activities to Use in Class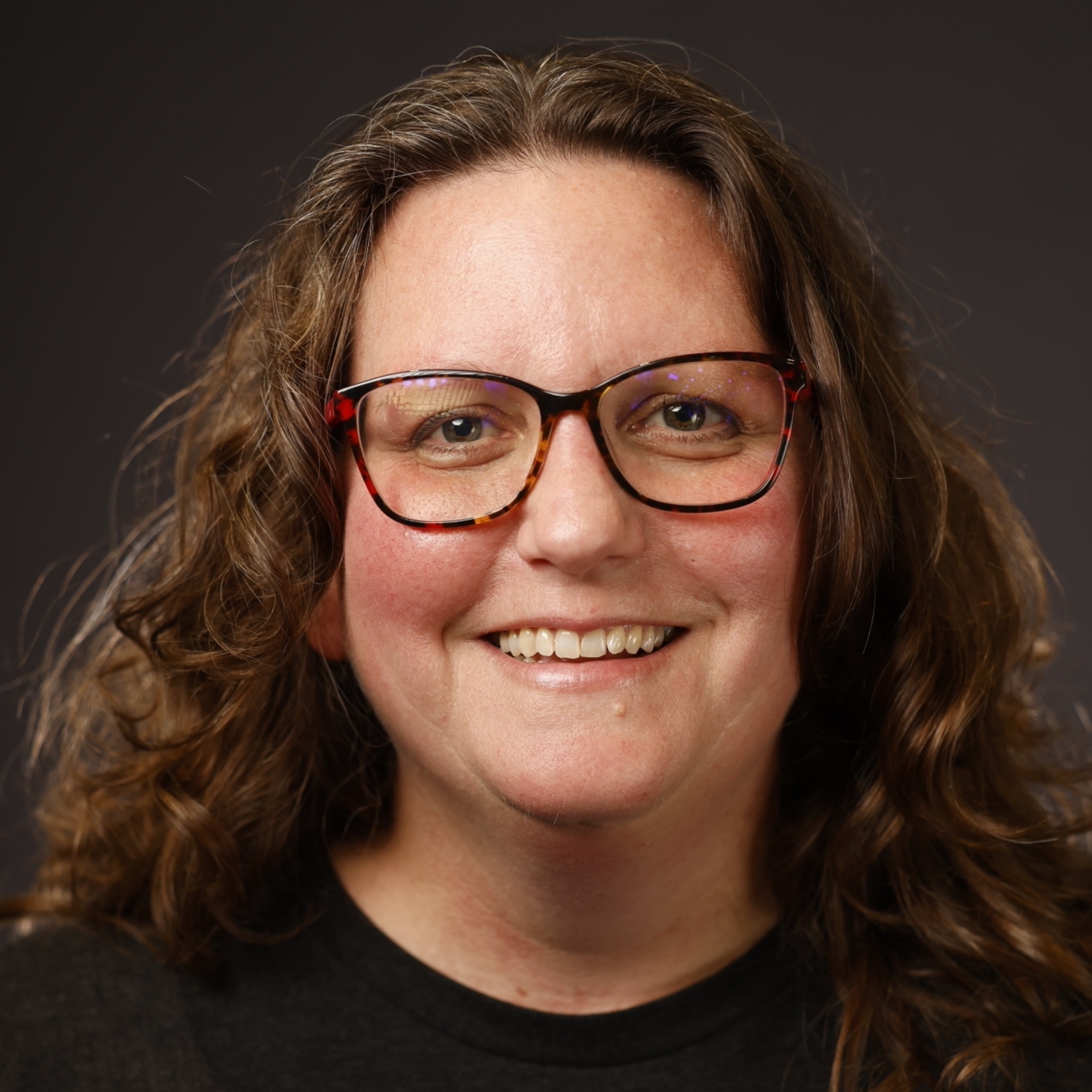 Kate Baker —
Social Emotional Learning (SEL) isn't just another educational buzzword. SEL is foundational to building a positive classroom and school culture. By modeling and promoting SEL in the classroom on a daily basis, teachers can create a positive and supportive learning environment that benefits all students.
In this post, we will…
✅ Define Social Emotional Learning

✅ Share SEL-focused activities to increase classroom engagement
Work smarter, not harder, to develop students' social and emotional skills with 10 creative social emotional learning activities for routine classroom engagement made with BookWidgets!
Social Emotional Learning Defined
Let's first take a look at the definition of social emotional learning because SEL involves much more than emotions.
CASEL, the Collaborative for Academic, Social, and Emotional Learning, defines social emotional learning (SEL) as…
"the process through which all young people and adults acquire and apply the knowledge, skills, and attitudes to develop healthy identities, manage emotions and achieve personal and collective goals, feel and show empathy for others, establish and maintain supportive relationships, and make responsible and caring decisions."
The CASEL framework is a guide for making SEL an actionable part of human development and education with five core competencies that can be incorporated into daily lessons:
Self Awareness
Self Management
Responsible Decision Making
Social Awareness
Relationship Skills
The above five core competencies are interwoven into everything teachers and students do in the classroom, and you can easily weave them together with your subject area content with CASEL's three signature practices for incorporating SEL into the beginning, middle, and end of lessons:
Welcoming Activities, Routines & Rituals that build community and connects to the work ahead
Engaging Strategies that offer opportunities that vary in complexity for individual and collective learning
Optimistic Closures that highlight individual and shared understandings, provide a sense of accomplishment, and support forward-thinking
Now that you are more familiar with the mechanics of social emotional learning, let's check out 10 creative lesson activities that align with CASEL's core competencies and can be used to welcome, engage, and close the class.
10 Creative SEL Activities for Routine Classroom Engagement
Here are 10 lesson activities and routines that align with the social emotional learning competencies, vary in complexity, and foster students' connection to the content studied.
1. Check-In
Welcome students to class by establishing a routine that invites students to share their current emotional state and readiness for class with this Worksheet widget. Teachers can follow-up with students during the class, offering assistance and encouragement as needed, as well as recognizing those who are doing well.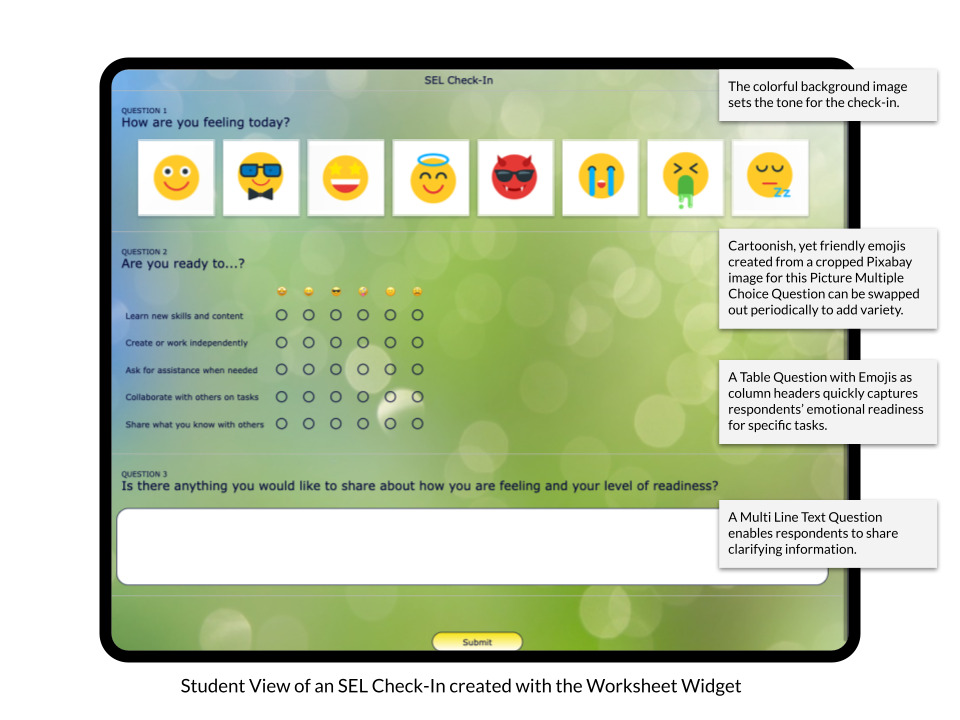 Click to open
2. Preserve Some Positivity
This activity can tap into students' self-awareness and be used as a relationship builder by providing them with an opportunity to share what inspires them as students add images and text to the jars on this Whiteboard widget. When students need a pick-me-up, they can "open" their jars and spend some mindful moments thinking about the things that inspire them.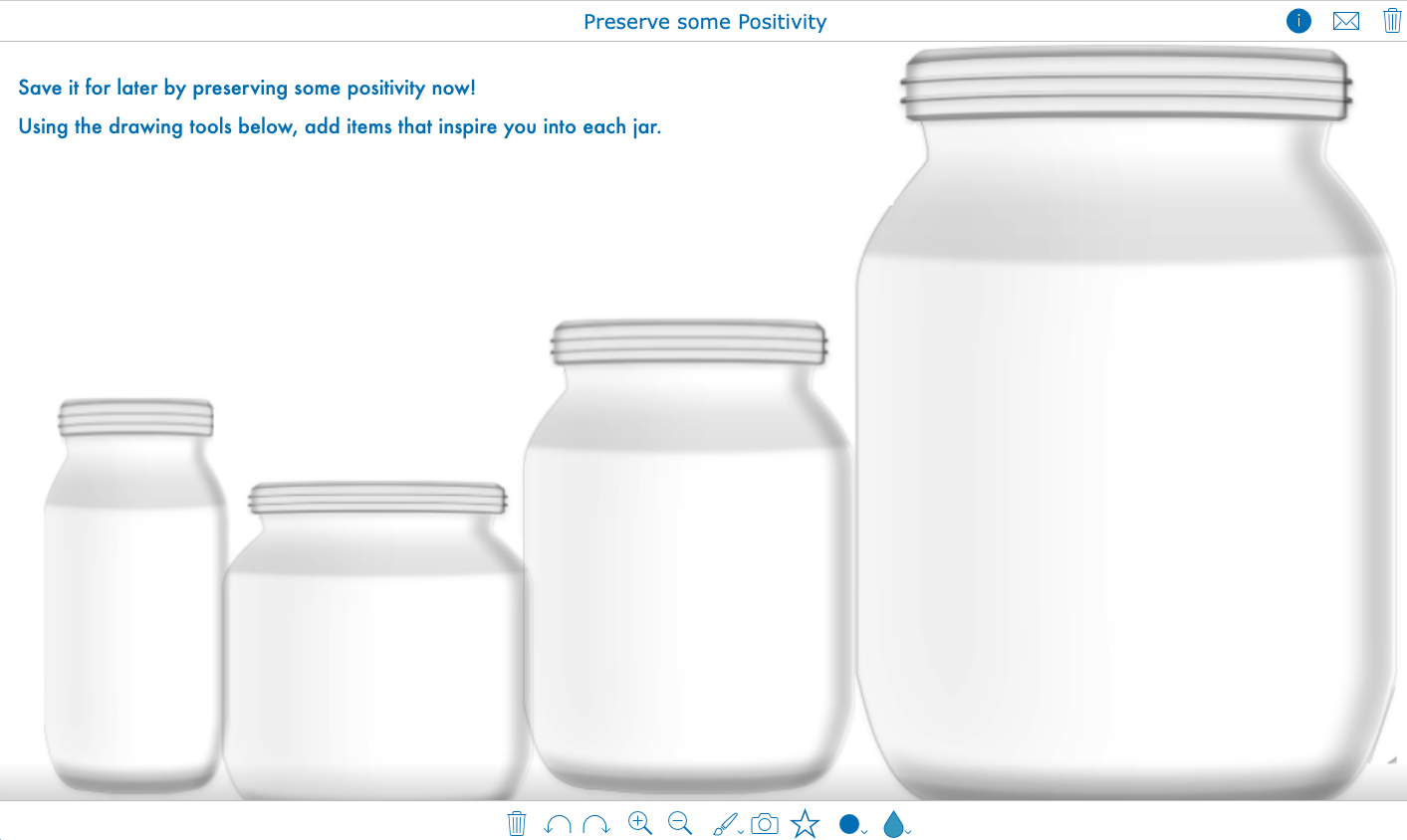 Click to open
3. Connect with Emojis
This activity, also made with a Whiteboard widget, raises students' self-awareness of how they feel about the content. Activating students' ability to emotionally reflect on the material learned in class, students can make connections between various emojis and the content of a lesson by adding notes and explanations in the space provided.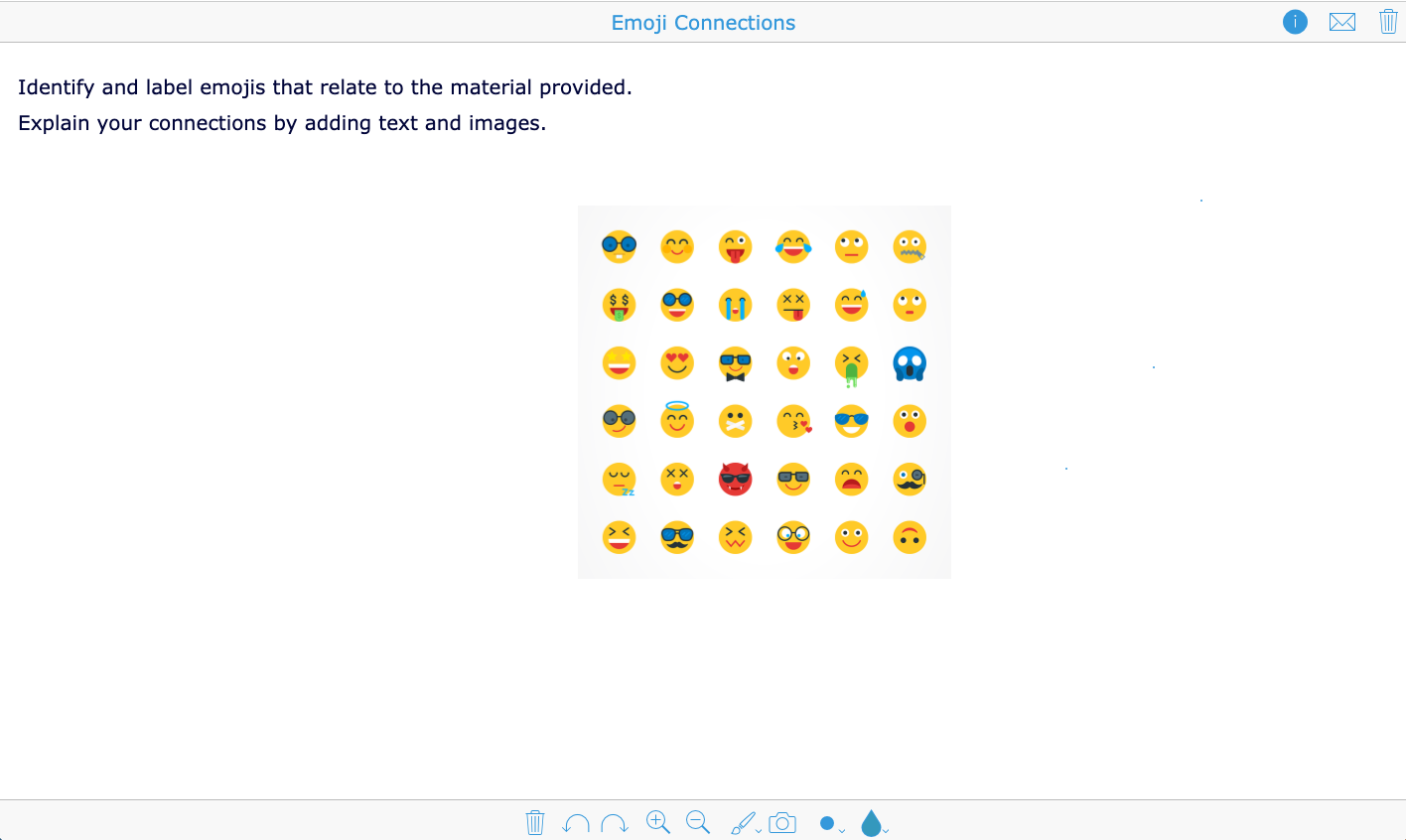 Click to open
4. Connect with Icons
Similar to the Emoji Connections activity, but with a less emotional focus, students make decisions to mark up this Whiteboard widget with notes and images, connecting the content learned in the lesson to an icon. Students can turn and talk to classmates about the choices made and/or the teacher can moderate a class discussion to review the choices made.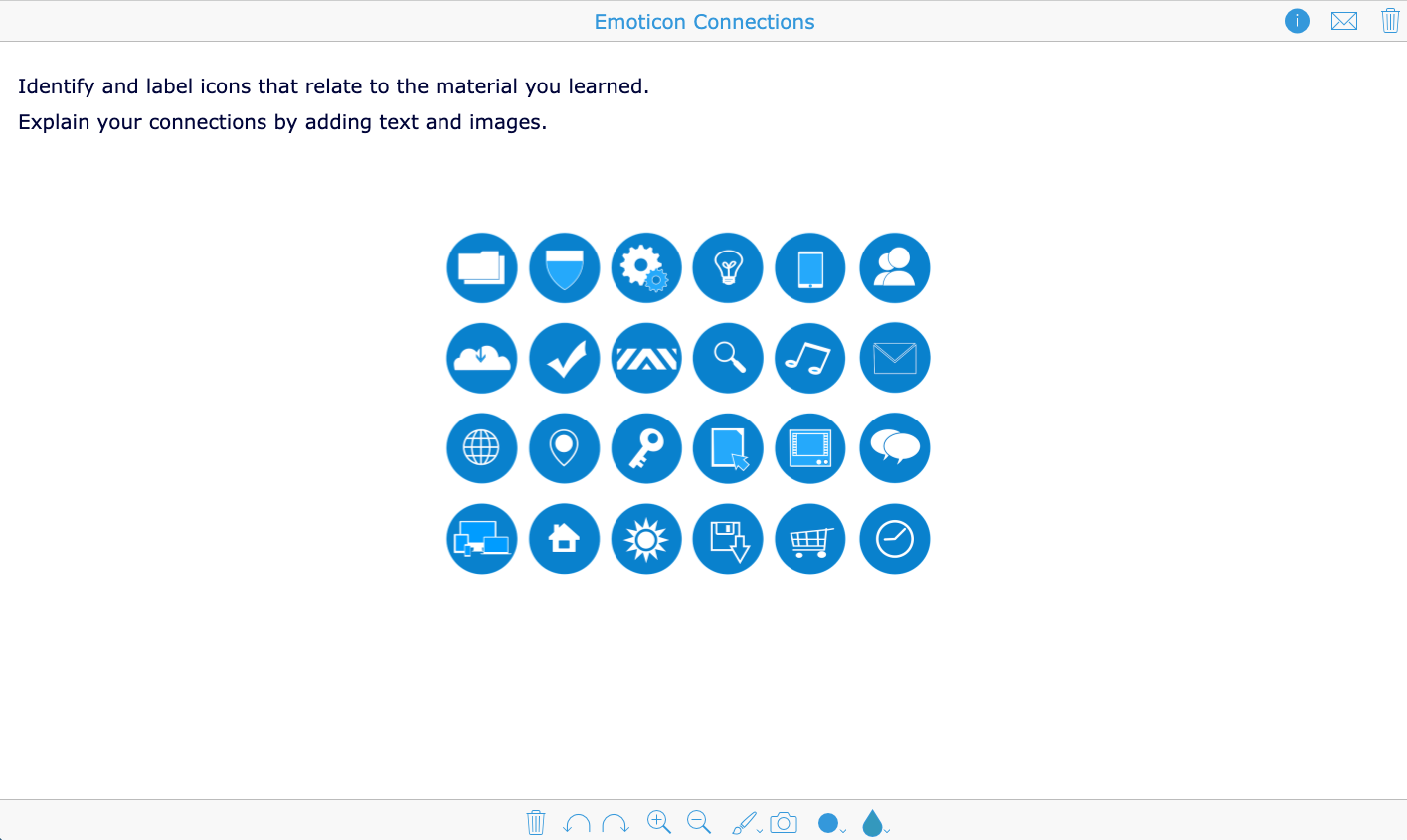 Click to open
5. Draft an Empathy Map
Based on human-centered design, an empathy map can be used for character analysis in literature class, analysis of historical figures in a pivotal moment of time, and/or for examining a person we encounter in our daily lives. Have students complete this map individually and then review the individual maps as a whole class, small group, or team. Repeat this exercise multiple times to reveal how people's thinking and perceptions have changed over time.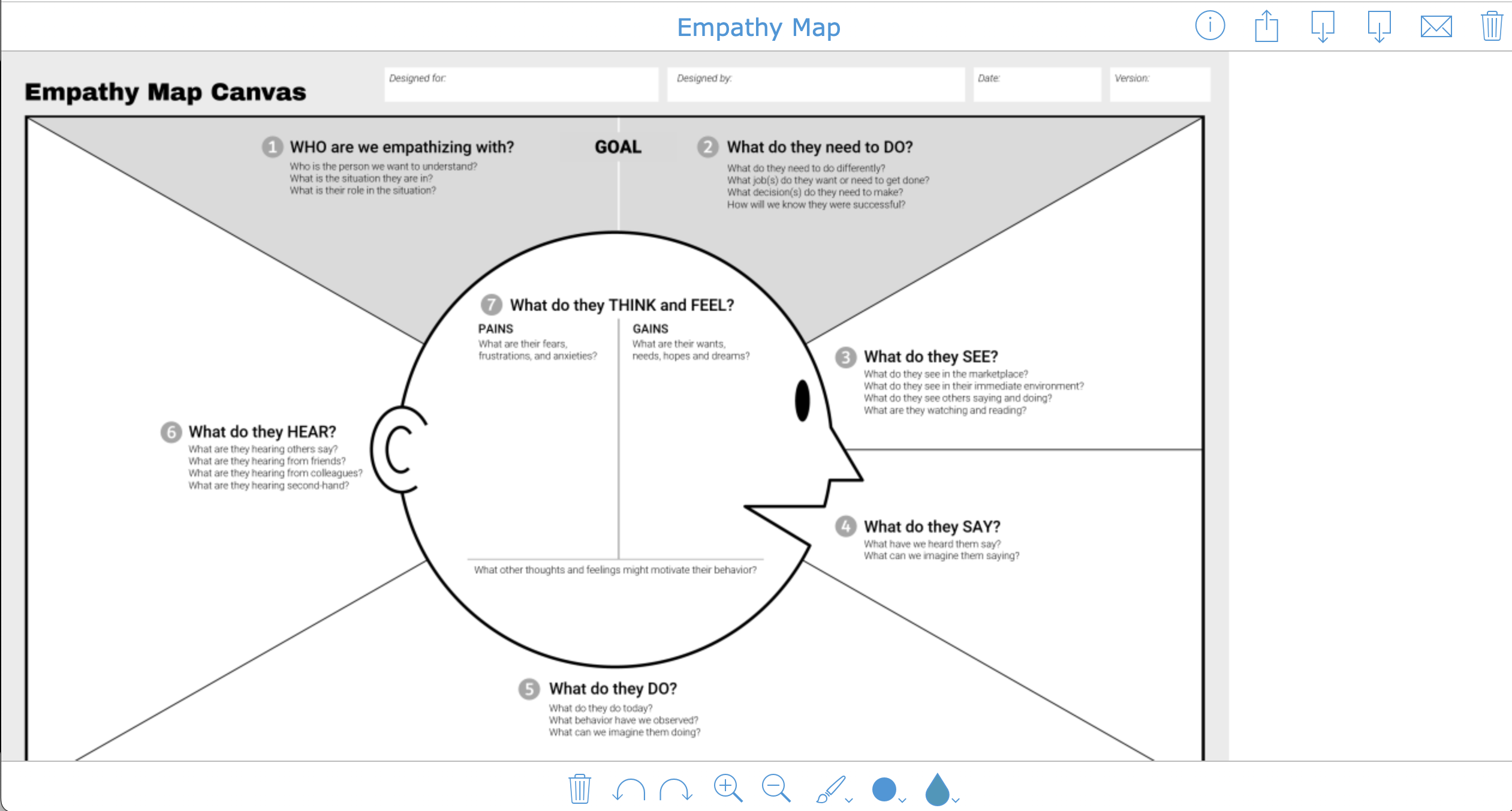 Click to open - Credits to "Dave Gray and Gamestorming"
6. Learn with Video Clips
Use a Video Quiz widget and a short film with a strong social-emotional message as a powerful way to model and teach students social-emotional skills.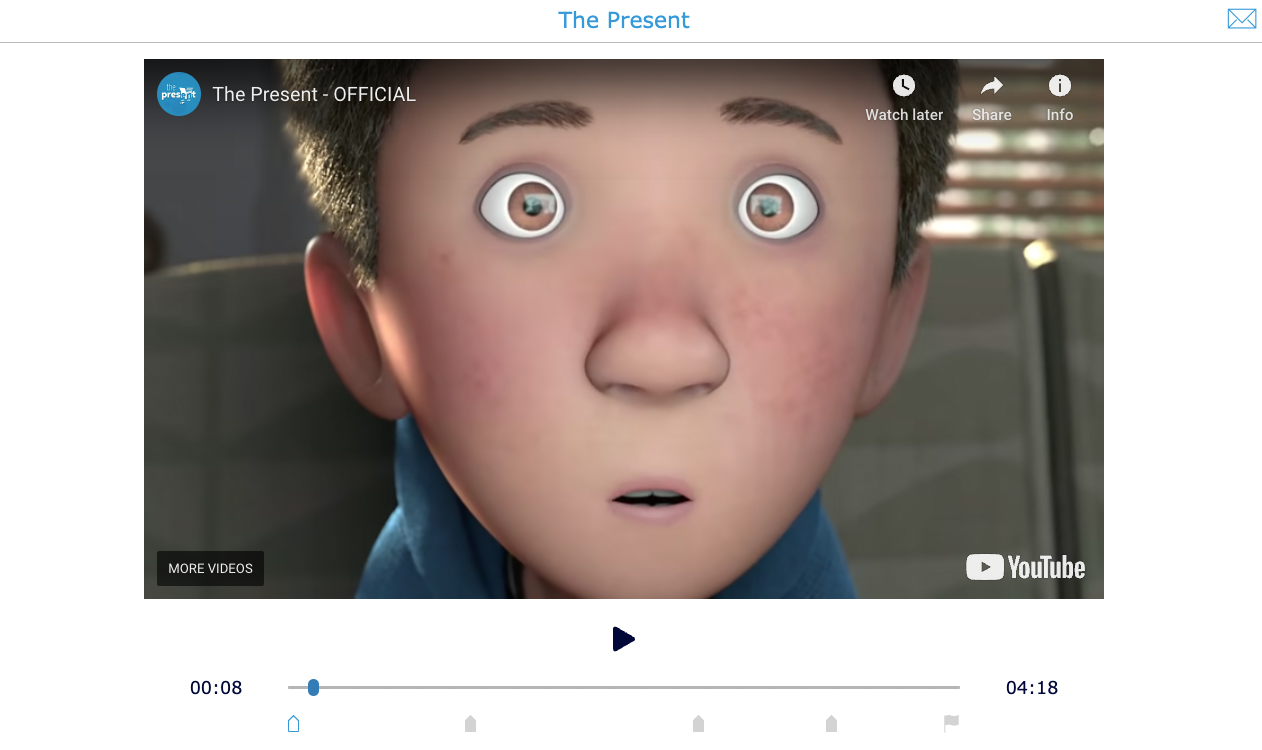 Click to open - Credits to "The Present"
7. Turn, Talk, and Answer
This Randomness widget encourages the practicing of relationship skills by getting students talking about the material learned. Simply spin the wheel to generate a discussion starter for students to think critically and talk socially about what they learned during the lesson.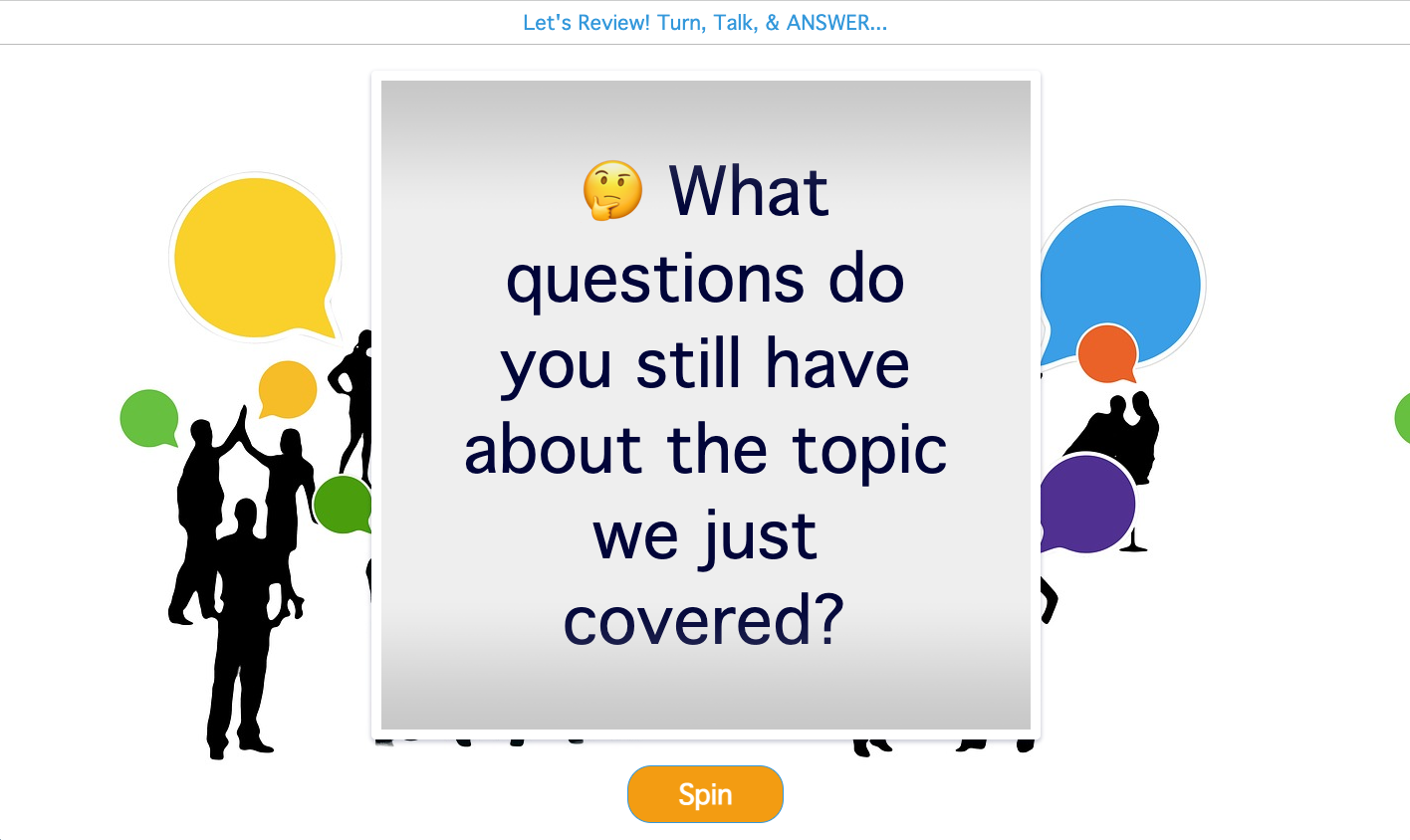 Click to open
8. Show What You Know
Students can spin the wheel to generate a creative way to quickly show what they know about the content from the lesson. This quick "project" could be completed individually or in small groups and makes for a fun way for students to practice decision making and relationship skills, as well as social awareness when working in groups. After they show what they know, students can self-evaluate the decisions made during the creation process.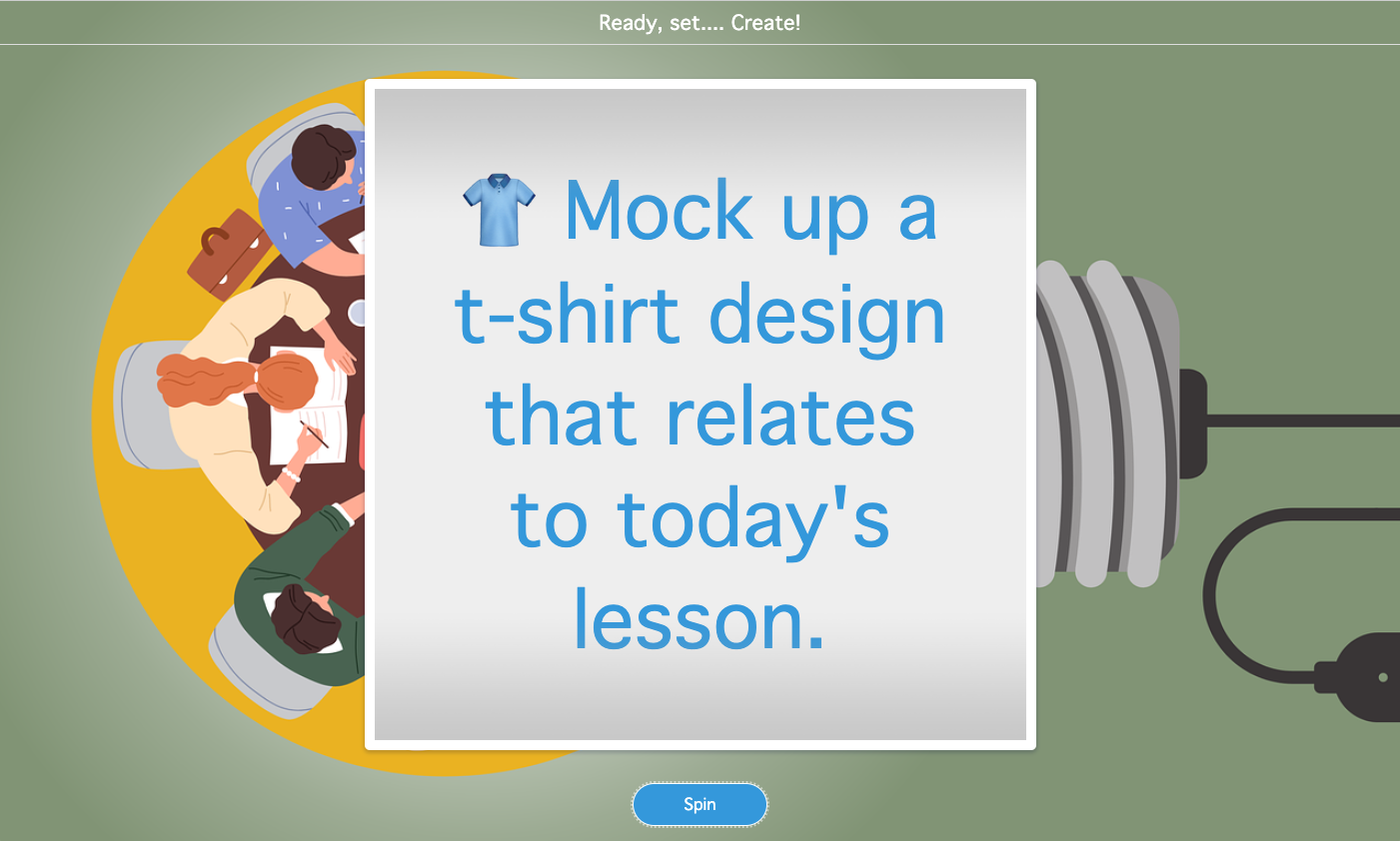 Click to open
9. Practice Self-Reflection
Students can quickly reflect on their understanding of the content of a lesson by noting three stars (things they understand well) and making a wish (something with which they need help) on this Worksheet widget.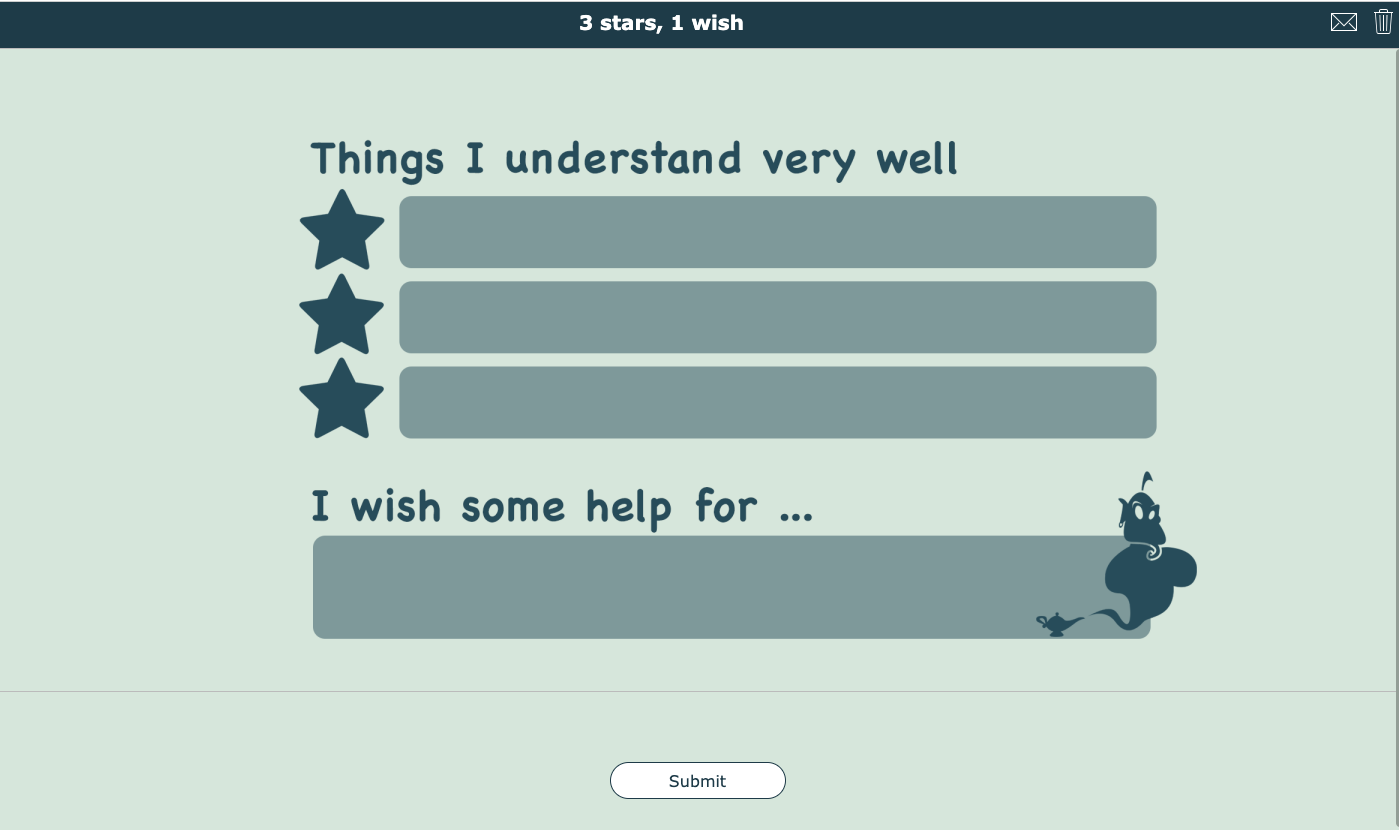 Click to open
10. Check out with an SEL Exit Ticket
Concluding the lesson with this exit ticket, which is similar in design to the Check-In activity, will reinforce all of the social emotional learning competencies by providing students with an opportunity to reflect on their performance during the class. By comparing and contrasting how they felt at the beginning of the learning experience with how they performed at the conclusion of the class, students can correlate how their emotions and expectations impacted how they functioned throughout the learning experience.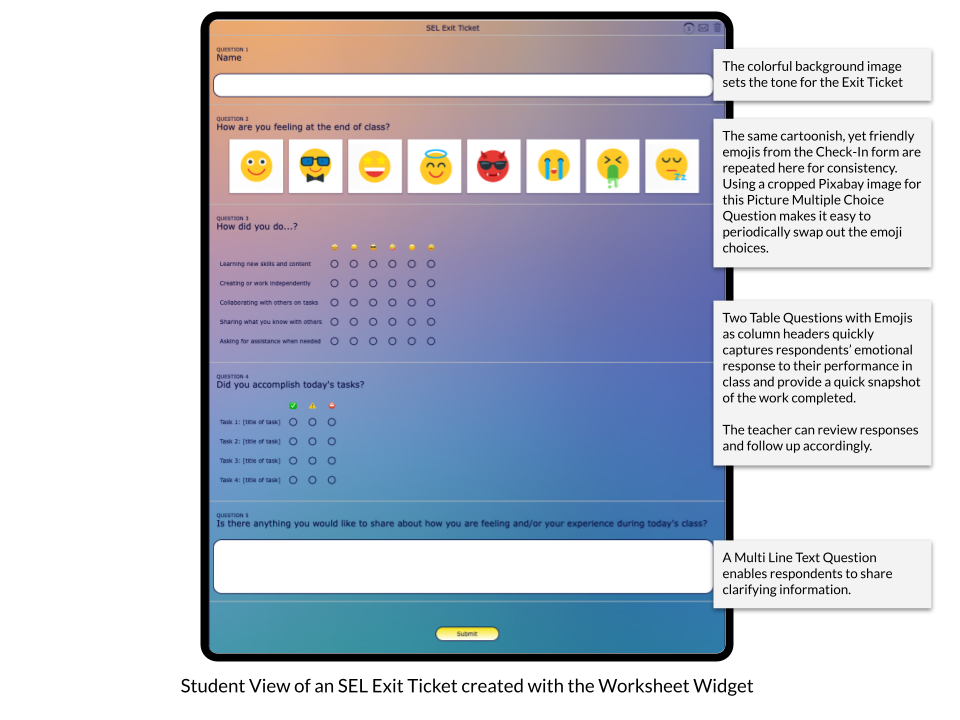 Click to open
Wrap Up
Social Emotional Learning is a critical aspect of education that can have a positive impact on academic achievement, mental health, and overall well-being. Incorporating SEL into the classroom through structured lessons, a positive culture, and modeling can help students develop the skills they need to succeed in school and in life.
Want to learn more about creating engaging lesson activities with BookWidgets?
✔️ Follow BookWidgets on Twitter and LinkedIn and join our teacher community on Facebook!
✔️ And, be sure to connect with me, too, on Twitter, Facebook, and LinkedIn! 👋