What is synchronous and asynchronous learning? A quick teacher guide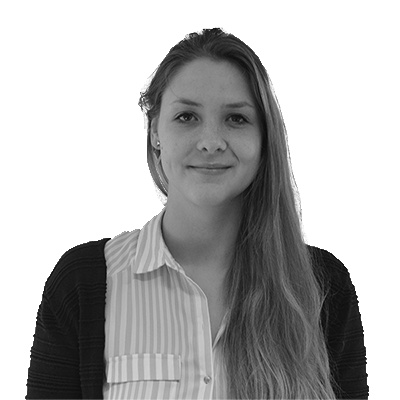 Lucie Renard —
Synchronous and asynchronous classes, two terms that have been on the rise, are all about going digital. The corona virus pandemic has obligated us to switch up our teaching from a traditional classroom to a hybrid or completely digital classroom.
In this quick teacher guide, you'll learn everything about these two, perhaps unknown, terms. On the agenda:
Let's get started!

Definition of synchronous and asynchronous learning
What is synchronous learning?
Synchronous learning occurs in a joint environment on a fixed schedule. This can refer to students following classes in a traditional classroom environment, though the term itself is mostly used to refer to online classes. The key component of synchronous learning is learning at the same time. This means that a group of students is all learning about something at the same time, making it possible to interact with the teacher.
What is asynchronous learning?
With asynchronous learning, on the other hand, there's no real-time interaction between the teacher and the students. Students can choose to learn at times that differ from other students, without live teacher feedback. Students don't have to be in the same classroom nor in the same timezone to participate in your classes.

Examples of synchronous and asynchronous learning
Synchronous learning examples
A classic example of a synchronous lesson is the online video call / live-streamed lesson. Here, students all log in to your live meeting (Google meet, Zoom, Teams meeting) at the same time. The teacher teaches a class, and students possibly make exercises, all in that moment. Students can interact with the teacher, ask questions, or use a chat channel.
Asynchronous learning examples
Here, students choose when to follow up on their lessons. So, as a teacher, you create and share lesson materials that students can review at their own pace, whenever they want (within a deadline). You can share video recordings, audio materials, BookWidgets lessons, and more.

The benefits of synchronous and asynchronous learning
The benefits of synchronous learning
Synchronous learning will activate students more during your lessons. Here are the main synchronous learning advantages:
Interaction between students and the teacher
Students can share knowledge and experiences with each other
The teacher can give instant feedback to students and students can respond to the feedback
Lessons happen on a fixed schedule. It gives structure to your students.
The benefits of asynchronous learning
Asynchronous learning can take place anytime and this brings a lot of advantages for students and teachers:
Students can learn at their own pace, according to their own schedule.
Teachers can choose when to create their lessons and reuse materials another time
Asynchronous educational tools come with student benefits like automation and automatic grading, which instantly shows students which things are doing well and which need more practice.
Asynchronous educational tools come with teacher benefits, among which also automation and automatic grading. Teachers can be more productive and use this time for comprehensive feedback afterward.

Synchronous and asynchronous learning activities and tools
Before we dive into some specific synchronous and asynchronous lesson activities, there's one basic need in any digital classroom: the digital classroom itself.
You'll need a learning management system like Google Classroom or Microsoft Teams so you can share live stream links and your lessons and exercises in the same place. This also gives structure to your students. They know where they can find all the lesson resources.
Synchronous learning activities and tools
1. Live video calls
How can you create your digital classroom for synchronous learning? Well, you'll need a video conferencing tool for that. Setting up live video calls is basically your No.1 priority in a synchronous digital learning environment, as your students have to participate in your class all at the same time.
Students can use their microphones to participate, and you can respond. It's a two-way lesson, like in a traditional classroom environment. But online.
Live video calls are perfect for this. As a teacher, you can control what happens. You can switch presenter roles and mute or unmute microphones. You choose when students may ask questions and when you give feedback. Of course, a synchronous learning environment is intended for student participation.

Tool tip: Zoom, Google Meet, Meetings in Teams, are the most well-known live video conferencing tools. Every tool comes with its own little features. Students can raise a virtual hand, use the group chat or reach out to the teacher individually, often draw on the shared screen, and more.
2. Breakout rooms
Students can easily work together on tasks and assignments using breakout rooms in your live-stream lessons. This activity encourages every student to participate instead of just the ones that ask questions or those you appoint to answer.

Tool tip: Almost every video conferencing tool has the possibility to enable breakout rooms, which puts students in different online rooms so they can work together. Here are some amazing breakout rooms lesson ideas and tips.
3. Exercises with live feedback / follow-up
Synchronous learning allows your students to practice and complete assignments during your online video call. You can even follow up on your students' progress when they are making an assignment. This makes it possible to give instant feedback using the chat function in your live video lesson.

Tool tip: Most of the time you start your live video lesson, and you give your students some exercises so they can practice what they've just learned. The downside is that you don't know if they are actually working and if it's going well or not. Cue… BookWidgets! BookWidgets is a content creation tool for teachers and has a reporting and feedback dashboard as well. Teachers can create digital exercises and auto-graded assignments. Using the "Live Widgets" tool, teachers can also follow student progress, in real-time, while students are working on a BookWidgets assignment. This enables you to give instant feedback to students using the live video chat tool or breakout rooms. Kahoot is also a very fun, interactive, and direct tool that engages students within the virtual learning environment.
4. Group projects
When all your students come together online at the same time, they can collaborate on a group project. Being there at the same time allows them to communicate and progress faster.

Tool tip: Many tools allow student collaboration. First, use breakout rooms so students can discuss things and work in groups. They can share their screens and use the annotation tools to indicate things. You'll also need other collaboration tools so students can work together on the assignment itself. Use Padlet for brainstorming and Google Workspace for education so students can work on the same documents, presentations, and sheets.
5. Class conversations and discussions
The advantage of a synchronous classroom is of course heaving all your students in your class at the same time. This makes it easier to start classroom discussions and talk about various topics.

Tool tip: So how can you measure your student's opinions to spark a discussion? You'll need your live video lesson to gather all the students. You can use the "hand" icon so students can ask a question or indicate whether they agree or disagree with your statements. But there are more tools you can use. Mentimeter gauges your students' thoughts and their answers in various ways. It's a fun and interactive polling app. Poll everywhere and Slido are 2 other examples of tools that can spark online conversations and discussions.
Asynchronous learning activities and tools
1. Videos & demonstrations
If you can't teach in real-time, you can record your lessons and create videos of your own. You can also share videos and demonstrations made by others to help your students master your lessons.

Tool tip: There are many screen recording and video creation. Here are three of my favorites: Vmaker and Veed are free webcam and screen recorders. You can also use Movavi for creating and editing your educational videos.
2. Exercises
Students get assigned digital exercises and they can make them whenever they want at their own pace. As a teacher, you can easily create digital exercises and make them interactive and versatile. Give them flashcards to learn, educational games to practice, and worksheets to test themselves.
Asynchronous learning lacks direct feedback from the teacher, but there's a solution: in this digital age, lots of tools can automatically grade digital exercises, giving your students immediate feedback on what's correct and what isn't, which allows them to learn on the spot.

Tool tip: Use tools with which you can create a variety of digital exercises. You can use BookWidgets for this. BookWidgets has a library with over 40 different exercise templates you can adapt with your own lesson content: timelines, webquests, whiteboards, pair matching games, worksheets, and more! The fun thing about BookWidgets is the reporting dashboard. As a teacher, you can immediately see the results, give feedback and send it back to your students, which is ideal for an asynchronous learning environment.
3. Assessments
Formative or summative assessments are very important in an asynchronous learning environment. As a teacher, you don't have immediate interaction with your students. The assessments are there so teachers get an overview of your students' understanding of the lesson materials that they learned at their own pace.
It's important to assign interactive assessments and test various aspects of understanding. This could be a formative homework task or a summative test.

Tool tip: BookWidgets is perfect for this. The quiz and worksheet widgets (or exercises templates) have over 30 different question types. Most of them get graded automatically. You can ask students to answer a whiteboard question, upload audio or images, match pairs, and so on. Here's an example of a BookWidgets worksheet widget with all the possible question types. Of course, you can adapt the content with your own lesson topics.
4. WebQuests
Webquests are the perfect way for students to go through your complete lesson at their own pace. As a teacher, you can guide students through your digital lesson using a combination of all the activities mentioned above: video exercises and assignments.

Tool tip: BookWidgets allows you to create a complete digital WebQuest lesson, divided into different sections, with video materials and interactive exercises. Check out this webinar recording and learn how to do this in less than 1 hour.
5. Mastery learning & differentiation
Mastery learning focuses on mastering a topic before you move on to a more advanced one. Students basically learn at their own pace and move on to another topic only if they understood the previous one. You can also guide students to additional exercises if they are struggling with the topic at hand. Fast learners, on the other hand, can be directed to more challenging exercises.

Tool tip: The various teacher options in BookWidgets allow you to add an automatic feedback message based on a student's score. Here, you can reveal a message with a link to the next lesson only for students that passed the assignment. The students that didn't pass get redirected to extra instructions or other materials like videos and audio fragments where you explain the topic again. Those students can edit their work and try again until they are ready to move on.
Wrap up
So that's it! I hope you now know everything about synchronous and asynchronous learning, and about how you can use it in your own lessons. What's your favorite strategy and what's the first tool you're going to use? Let us know on Twitter: @ibookwidgets!