How to set up a remote classroom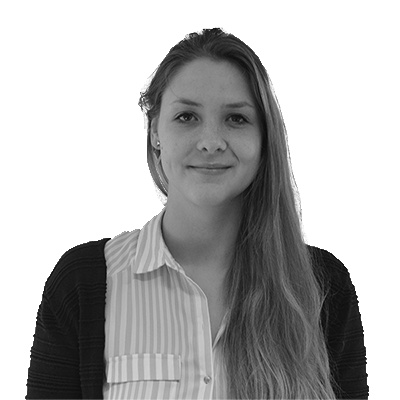 Lucie Renard —
Being in the same room as your students and being able to connect directly with them while you are teaching is probably one of the most rewarding parts of teaching. However, sometimes, direct contact isn't always possible: students can be absent (e.g. due to illness), you yourself may be blocked from being in your classroom, … When these problems become structural, and you (or your students) are not able to attend for prolonged periods of time, you will have to start finding ways to keep teaching effectively without physically being together with all your students.
Teaching students remotely is definitely not always easy, as it introduces some hurdles that you have to overcome. Concretely, you'll need to …
Have an accessible learning environment: To replace the traditional way of handing out paper worksheets and assigning tasks, you'll need an online classroom environment to organize this.
Interact with students remotely: Remote education means that you and your students are not physically in the same room. You will need to have an alternative to connect with your students.
Provide digital, interactive learning material: If you assign tasks through an online classroom, your assignments also need to be digital. While you're creating digital assignments, why not make use of the medium to make them interactive as well, making things more engaging in an impeded social setting.
Instruct students digitally A remote connection can add friction to teaching and instructing your students: As a student, it's sometimes harder to follow the instructions as they are coming in, and as a teacher, it's not easy to feel when your students didn't grasp something and you have to repeat something. However, with the right tools, making your instructions available digitally can not only help remote teaching, but even improve the learning process as a whole.
Stimulate collaboration: Students not being physically together makes collaboration hard. How do you organize discussions, collect remarks and ideas, gather feedback, …?
In this blog post, I'll have a look at each of these challenges separately, and suggest a tool to help you solve this challenge. Some of these tools not only tackle the problems created by remote learning, but also provide an opportunity to improve your classroom. Of course, there may be other tools that you prefer, so don't hesitate to check out the complete educational technology landscape!
1. A digital learning environment: Google Classroom

Having an environment to distribute and track work on-line is key to remote teaching. Google Classroom is such a digital learning environment in which teachers can assign tasks and follow up on student work. Students sign in to Google Classroom, find all their assignments and instructions in a stream (or browse their work organized into topics), and immediately get to work. As a teacher, you can share any link to lesson resources, include YouTube videos, or simply attach files on your Google Drive. It's very simple to setup, and easy to use for both teachers and students. If you want to learn more about Google Classroom, we have a beginners' guide to Google Classroom.
Of course, if your school already has a Learning Management System, this should work fine for remote teaching as well. The tools in the rest of this post integrate especially well with Google Classroom, but they may fit your school's LMS too.
2. Interaction with students remotely: Hangouts Meet

As an alternative of standing in front of your students in a physical classroom, you'll need a communication tool to connect with your students in real-time: give instructions orally, interact with groups or individual students, get feedback, …
Hangouts Meet is a video conferencing tool that is freely available to all G Suite users. It allows you to connect with students virtually and remotely through secure video calls and messaging. It's the perfect tool to keep learning going outside of school.
3. Provide digital, interactive learning materials: BookWidgets

Obviously, when you can't hand out paper assignments, you will need a digital alternative that you can distribute through electronic means. However, the medium of your teaching material is not the only important factor: the material also has to be easily easily usable by students, and needs to be engaging to catch (and keep) your students' attention. With the right tools, digital learning material can be made a much more engaging alternative than classic materials.
With BookWidgets, you can easily create interactive exercises and automatically graded assignments, tailored to your own class. Choose between about 40 digital exercise templates, fill them with your own content, and distribute them to your students through your LMS. Create quizzes (30+ engaging question types), crossword riddles, timelines, … You can even use the WebQuest widget to combine these exercises with text, images, and videos into a complete remote lesson.
BookWidgets integrates in many learning environments, including Google Classroom. By using the BookWidgets Chrome plugin, you can create, share, and grade your interactive exercises, without leaving your familiar Google Classroom environment. All your assignments are integrated with the Google Classroom grade book, centralizing all your results.
If all this wasn't enough to help you with remote teaching, you can now even monitor your students in real-time in Google Classroom while they are working on a BookWidgets assignment. This way, you can watch your students remotely, and get a good feeling on how your classroom is dealing with your material. This new live widget view allows you to instantly help struggling students, discover students that need extra challenges, play live games, take real-time surveys and so on.
4. Instruct students digitally: Screencastify

In blended learning, instructions are typically given digitally, giving students the opportunity to process learning material at their own pace, and revisit instructions when they want. The same tools that are used here can be used when creating instructions for remote learners.
Screencastify is a tool that is great for flipping the classroom, or in this case, for remote teaching. Screencastify makes it super-easy to create instruction videos. Simply install the Screencastify chrome plugin in your Chrome browser, and start creating videos by recording your screen and voice. Students can follow every movement on the screen while listening to your comments. When you're finished, save and download the video and share it with your students in your learning environment (e.g. Google Classroom). You can also use the video in a BookWidgets WebQuest as a part of a bigger lesson.
5. Stimulate collaboration: Padlet

Having discussions and collaborating on topics in a physical classroom comes very naturally. However, when you have to collaborate remotely, organising a discussion can be tricky. A tool such as Padlet can help here.
Padlet is a handy and easy-to-use online post-it board in which students and teachers can easily collect information and collaborate. Simply create a Padlet board, and share the unique Padlet link to the board with your (fellow) students via your learning environment (e.g. Google Classroom). Padlet allows you to insert ideas anonymously, or by your name.
Whoever has the Padlet board opened on his smartphone or computer can see what's on it and what everyone is writing. Students start adding little sticky notes online, and see all the ideas gathered on the teacher board immediately.
Here are some ways you can use Padlet with distance learning:
Collect question answers: When communicating using an app such as Hangouts meet, even though you can hear all your students, it's sometimes hard to understand them all at the same time. When you asking a question, you can let all your students answer it by adding post-its to the Padlet board instead. You and your students can see all the answers immediately.
Prior knowledge: Figure out what your students already know about the new lesson topic that you're about to teach. Ask them what they know, and students can just post their answer on Padlet. You can use their knowledge as a foundation to build your lesson.
Gather feedback: Let your students answer short questions at the end of the remote lesson: "what did you learn today?", "What didn't you understand?", "what questions do you still have?". You can also ask about the lesson content: "Write down three things you learned today", "If you had to explain today's lesson to a friend, what would you tell him/her?", etc. You'll get a better view of their understanding, and know what to focus on next.
Here's a list of 30 Padlet lesson ideas if you want to learn more about Padlet.
Wrapping up
Whether there's a storm raging outside, the school is snowed in, there's a virus outbreak, or you're stuck on a remote holiday location, nothing should have to keep you from educating your students. As I hopefully showed you, there are plenty of tools available to help you when you need to teach remotely, and that the right tools, you can make your remote lessons at least as good as your physical lessons.