4 Amazing ways to boost your Google Classroom with BookWidgets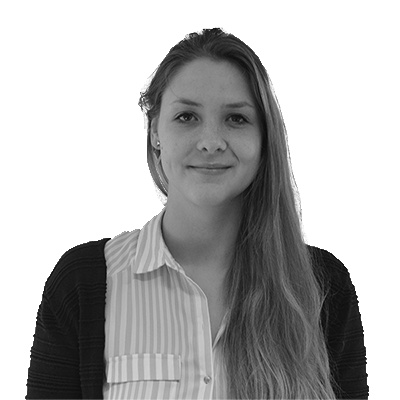 Lucie Renard —
Calling on all teachers looking for ways to make their Google Classroom better for themselves and their students!
This is not a post about Google classroom's account settings: it's a post where, together with other teachers, I'll explain how integrating BookWidgets with Google Classroom will bring your digital classroom alive, along with many other perks that will change your teacher's life forever.
I interviewed expert teachers in the field, and asked them to talk about their experiences using the BookWidgets + Google Classroom integration. We'll touch on some key points when it comes to supporting your digital Google Classroom.
As Google Classroom is an amazing tool to manage your classroom (and you have everything in one place), there might be some things you didn't know you could do, such as:
Adding interactive and engaging assignments
Creating automatically graded worksheets
Giving constructive feedback on student work
Follow up on student progress in real-time when they are working on an assignment
The best thing about Google Classroom is that it allows connecting other tools, opening a completely new dimension of classroom possibilities. Just install the BookWidgets Google Classroom Chrome extension, and you'll upgrade your Google Classroom with all these perks (and more!).
Convinced already? Check out our free webinar recording explaining to you how to use these 4 upgrades in your Google Classroom.
Upgrade 1 ⚡️ Assign interactive and engaging activities to students
BookWidgets opens up a library of 40 interactive exercises for you to choose from. Adapt the exercise templates with your own content. Create more engaging lesson activities right inside Google Classroom, such as crossword riddles, flashcards, timelines, whiteboards, pair matching games, webquests, jigsaw puzzles, … and share them immediately in the right Google Classroom course.
The experts talking

Jean-Philippe Bolle - High school teacher in Belgium
As a French language teacher, I use BookWidgets all the time for two main purposes:
As a remedial tool (language proficiency) - I offer grammar, orthography, and interactive lexicon exercises using a worksheet widget.
As a learning tool - I submit WebQuests to my students. Here, each student follows a course in the form of a Survey, and Live Widgets allows me to see each one's journey
The Google Classroom integration allows me to add a widget directly from the classroom without going through the BookWidgets website.

Riccardo Ceradini - High school teacher in Italy
Bookwidgets has changed my teaching, particularly during the Covid-19 lockdown. It has offered new tools for better lessons.
I teach the English language and literature. According to the age/level of my students, I can choose the best activity template out of the widget library.
I usually start with Flashcards, the Frame sequence widget, or a Video/Photo widget. I also provide my students with an Exit Slip to gather immediate student feedback on the lesson and, if necessary, a form/survey widget. Then, I prepare a Quiz to check what they understood and learned.
According to what I want to check, I use a Split Worksheet activity for reading or listening comprehension, or I ask them to write essays.
Upgrade 2 ⚡️ Create automatically graded worksheets
Of course, students have to prove they know the lesson content. Where most tools offer you the same question types over and over again, BookWidgets lets you create worksheets and quizzes with over 30 different question types to choose from. This makes it possible to create engaging assignments with questions that test student knowledge and skills on lesson topics across the curriculum.
Almost all question types get automatically graded. You configure the right answer in advance and by the time your students submit their exercises to you in Google Classroom, their answers will already be automatically graded, giving you extra time to spend on giving constructive feedback.
The experts talking

Riccardo Ceradini - High school teacher in Italy
I usually use Quiz widgets to check basic grammar or essential literature, and historical facts. The Split Worksheet, on the other hand, is useful for reading and listening comprehension or when I want my students to discuss an image or an article.
If the exercise is well created, grading is easy and saves a lot of time. I can even modify an answer when students have already submitted their work. This way, the new grades appear for all my students at once. It's a life-saver in cases where I made a mistake in my scoring weight for a question, or if I forgot to indicate the right answer.

Jericka Joyce M. Seguiza - Junior High School English Teacher - Philippines
I currently teach Grade 7 students in the Philippines. The sudden shift of learning modality from face-to-face to blended learning has shaken things up!
Split Worksheets are very convenient because the students can view the text/story and can scroll down the comprehension questions to be answered. And there are so many different question types! They don't need to open another tab to view their digital module separately.
BookWidgets gives me more time to focus on another task because the worksheets are automatically checked and results are made easily available inside Google Classroom, right after the students submitted their work.
Upgrade 3 ⚡️ Give constructive feedback on student work
As 80% of the grading is already done, you can quickly review your students' answers and give constructive feedback where needed. You can easily add comments below every student's answer for each question and you can even add comments in your students' work as well. You can also use filters to grade even more efficiently! When you return the work to your students via Google Classroom, students will see their grades, answers, the correction, and your feedback.
BookWidgets organizes all of your submitted student work in your account. This allows you to search for previous student work and show it your school administration or inspection when it's needed.
The experts talking

Jean-Philippe Bolle - High school teacher in Belgium
The grading dashboard is one of the best things about BookWidgets. I use it all the time. It gives me important insights on:
Statistics - As I get feedback on the average classroom score on each question, I immediately know what I have to explain again and what most of my students don't understand yet. I know which question poses a problem and focus my explanation on it.
The student's submitted work - You can review student work in two different ways: Student-by-student, or question-by-question. In the last case, you can see list with all your students' answers on that particular question below each other. This makes it so easy to give feedback and change grades if necessary.

Jericka Joyce M. Seguiza - Junior High School English Teacher - Philippines
Feedback is very important in a student's learning process. I love how feedback can be provided in each worksheet, in several ways. This can guide the students to improving their tasks.
Google Classroom automatically saves changes to the grades, including your comments and feedback. With just one click on the "return" button, all your students receive their work, including your answers inside Google Classroom. In the end, everything comes together.
Upgrade 4 ⚡️ Follow-up on student progress in realtime when they are working on an assignment in Google Classroom
Quick recap:
Interactive exercises ✅
30+ question types & automatic grading ✅
Feedback functionalities ✅
Now, get ready for the magic ✨ Sometimes it's hard to keep an overview of what your students are doing in your Google Classroom, hidden behind their device. If you've assigned a BookWidgets exercise in Google Classroom, you can follow up on student progress in real-time while they're working on the assignment. Immediately discover students that need extra challenges, help struggling students, play live games, take real-time surveys, and much more. Open up student work to see where exactly your students are stuck and how you can help them.
The experts talking

Jean-Philippe Bolle - High school teacher in Belgium
Live Widgets allows you to monitor students and give immediate feedback. When you use BookWidgets inside Google Classroom, just click on the BookWidgets extension in your Chrome browser bar, and you can open the Live Widgets dashboard.
I use Live Widgets:
In a Meet videoconference - My students know they are being monitored. I can directly address them if they are absent or "silent" on my dashboard. This also encourages every student to stay active during my online lessons.
In class - I interact directly and immediately target students who got off to a bad start. Students love it because they can correct themselves and improve.
It's a wonderful formative assessment tool.

Riccardo Ceradini - High school teacher in Italy
Live Widgets helps me to follow the work of my students when we are in the laboratory. In just one view, you know where your students are in your assignment and how they are doing. You can open their work and see if they're working correctly. If not, just walk up to them and guide them in the right direction.
Even more helpful was using Live Widgets during a long period of online teaching. When students are working from home, I have no idea if they are actually collaborating and focused on their task. Now, the students know I am looking at their work and behave properly. They're all engaged and motivated too.
Learn about BookWidgets in Google Classroom
Are you ready to upgrade your Google Classroom? You can now watch the webinar recording here. It'll teach you what you can do with BookWidgets and how it will elevate your Google Classroom to a whole new level.
Thanks for spreading the BookWidgets magic by sharing this post on social! 🙌