A step-by-step guide to become an online tutor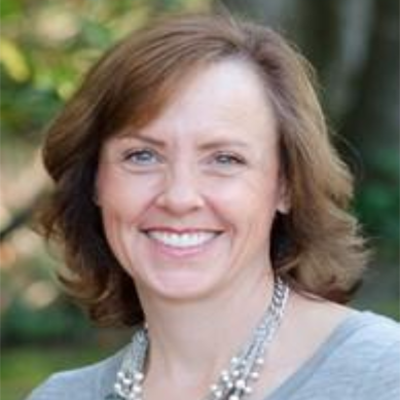 Kathy Alameda —
The online tutoring business is developing so quickly with the help of technological innovations and extensive usage of the internet. Both parents and students are enjoying the online learning experiences to accomplish their potential.
It has become an advent avenue to start and make a business out of it, both for teachers and professionals. Of course, it's not easy to just start tutoring online.
Not sure how to start a career as an online tutor? This step-by-step guide for becoming a professional tutor will give you some ideas on how to build an online tutoring business.
When a teacher understands the advantages of online tutoring, the first question teachers ask is: "how to start this tutoring business?" A tutor helps the learners to improve in grades, giving tips for preparing for exams, provide feedback, and motivate them. You will experience a massive difference by becoming an online tutor. The following is the standard process for starting an online tutoring business.
Let's get started!
1. Determine your requirements

You need to find different and clear aspects, prerequisites, pros and cons of the online tutoring business before starting.
Research and analyze different niches before facilitating your business plan. Thus, you will have an explicit understanding of the industry and skills you want to deliver to learners.
You might have the following questions striking on your mind before the planning:
Who is your target audience?
How will you persuade them to choose you above others? What's your "unique selling proposition?"
How will you compete in the market with your competitors?
Teaching online gives many opportunities for tutors, whether you are a professional teacher, subject matter expert, or even teen with good knowledge on a particular topic.
The online tutors should have the teaching experience with a subject-specific certification. This will help you to create a trust factor on students and parents.
2. Know your audience

You need to evaluate your audience after doing market research about your customers' needs and requirements.
Who are the students and people that need your help? In what area do they need help? Are they waiting for someone like you to help them?
Determine the characteristics of the users based on their age, behavior, location, etc. Target these needs, and wing it with your innovative ideas.
3. Choose your subject topic

From your skills, choose topics that you will be comfortable teaching. Gather the lessons you want to cover for the students. Having an advanced degree or specialization in the topic will give you an additional advantage.
It is essential to choose the area of expertise on a topic, because you can share your core and constructive knowledge to enhance the student's skills.
Solidify your teaching methods by creating engaging topics through slides and interactive activities (such as with BookWidgets) in a fun environment. Gamify your course lessons, activities, and use storytelling (such as this fun BookWidgets example for Halloween) to make the learning more engaging. This helps students focus while enjoying their studies.
4. Choose a specific course pattern

After the in-depth analysis of characteristics of the audience, find the specific needs that match your skill, so that you can improve and personalize more in the new course.
Determine the category of courses like video courses, written format courses according to your requirements of online tutoring. Look at online tutoring platforms for tutoring that facilitate classes by video conferencing, whiteboards, text chat messages, etc.
Eventually, you can develop your business model with the niche requirements to stand at a zenith among your competitors.
5. Set the course model

If you have outlined your skills and potential, the next step is to formulate the course model. The most common models in e-learning include:
Academy model
Night School model
Academy model
This model is a comprehensive, school-type model. When students come to a website, they may learn each and every vertical, instead of focusing on a single topic. This works like the Netflix subscriptions model.
The learners will get free access to all courses (or to a given set of courses), for a monthly/yearly subscription. The students are eligible to access the course up to the validity of subscription. An example of this model is Skillshare.
Night school model
The high school model is considered to be the traditional model. If you want to take a class apart from your day job, you might choose this one. Many schools, universities, and institution across the world have been using this model for years. In this model, a student pays an upfront fee to access a specific course, and follows the curriculum to complete it. Tutors provide standalone courses with course materials, delivered as online video tutorials, on-demand-live classes, and on-demand physical sessions. A well-known example of this model is Udemy.
6. Choose an online platform to sell your courses

After having the knowledge of how to start an online tutorial business, you choose the right platform for your online courses. There are two options available for starting a tutoring business:
Sign up with existing tutoring websites
Create your own tutoring platform
Register as an online tutor on a tutoring website
You will find many online tutoring platforms like Udemy, Udacity, SkillShare, Edx, … Every online website has its own business model with different features and specifications.
For example, Udemy is a platform that allows online tutors to create and sell their courses on their website across the globe. You can sell the courses based on the business model of Udemy, and start get your own revenue by teaching through the online platform.
Starting on an online platform is as simple as filling in your basic credentials, and bio, and optionally completing it with a profile photo, tutoring preferences, … Many companies also ask certificates and ID for proof of education. Before your profile is made public to students, it has to be reviewed and approved by the service.
There are other platforms that provide online video tutorials in which you can schedule live classes with one-on-one or one-to-many tutoring sessions, and provide teacher-student interaction. These platforms also provide a real-time classroom experience that makes the learning experience more engaged.
Create your own online platform
If you want to start your own online tutoring business by creating an independent website, you will need to do some more work. For a basic online tutoring business, you will need the following resources to proceed with:
A domain name with your website's address: When you decide a name for your brand, you will have to do a domain name registration to run your website. The domain name is the unique internet address at which your website will be reachable.
A hosting account to store your website data and files: Hosting services will keep your website live and active on the internet. There are many hosting companies that offer to host. You just need to set up an account, and purchase a subscription based on your needs.
An online platform to sell your courses: Decide if you want to teach on a third party platform, or want to build your own tutoring website. You can also set up a tutoring website of your own if you are a designer, web developer, or tech-savvy.
Different approaches to creating online e-learning platforms
Starting from scratch and building a completely new website is a traditional methodology that is mostly applicable to launch large-scale websites. This method is time consuming, takes a lot of effort, and resources to finish the project. Of course, there are other easy and ready-made services available to build your own personalized online platforms quickly.
SaaS-based Solutions: SaaS-based solutions are the ready-made hosted solutions where you can simply create your own website. They are closed source platforms in which you can't do any code modifications. If you want any additional features, you have to depend on the vendor, and you'll need to pay for that.

Custom Solutions: This is the best alternative and easiest way to build a customized e-learning platform. These platforms have available scripts in the market at a reasonable price. If you want to do customizations on your existing website, you can do so by modifying the source code (or hire a developer to do so). As the scalability depends on the tech stack of your platform, you have the liberty to edit, modify, and upscale the software according to your needs, as the source code is with you.
10 Best online tutoring software providers
There are a variety of online tutoring platforms available in the market for learning and teaching. With the wide range of online tutoring business software providers in the market, I am giving the best service providers in 2019 that work best for teachers, to help you to make a selection. Let's have a look at these platforms.
WizIQ: A platform that provides more than 400,000 training services with over 4.5 million student subscribers and with extensive 24⁄7 support. You can create the classes and host them online.
Yo!Coach: This is a convenient and pre-built software solution for establishing your own tutoring and consultation platform. Powered by advanced video conferencing functionality, this eLearning software facilitates interactive sessions between learners and tutors. Its comprehensive set of engaging features ensures effortless navigation and streamlined workflows for all users.
Newrow: A web-based tutoring platform. If you are using a platform that is not a web-based, it is very difficult for the students to reach you. The students will have to download applications to meet online. You can send your students an invite link to your classroom. As a student, you will get the benefits from the same room video chats with the rest of the fellow members.
Tutorroom.net: This platform offers a cross-platform solution for your online tutoring business. The tutors can upload courses and also handle the scheduling and payments using this platform. The one-to-one and one-to-many virtual classrooms are beneficial for the students to take their courses at their own pace.
Mytutoring: This online tutoring platform gives seamless integration like discovery, scheduling, payments and collaboration for a tutoring business. You can start your business with your own logo, scheduling, whiteboard tools, payment gateways, and many more.
Vectera: Online tutoring software that provides advanced video conference rooms. The whiteboard & co-browsing features are ideal for customer success and training. This also provides an integrated meeting scheduling for learners.
Takelessons: This online platform provides free teacher and tutor software with the administration and marketing tools. Scheduling and attendance management are a few of the features associated with it.
Learnspeed: This is also a web-based solution to manage tutoring, counseling, and test preparation. It also offers SIS, calendar, scheduling, payment processing, payroll, etc. and many more.
TutorCruncher: This management software simplifies payment processing, lesson scheduling, and tutor management for tutoring businesses. This comprehensive solution saves time and enables business growth. Industry experts create it, TutorCruncher caters to all types of tutoring businesses, from small teams to market leaders.
Google Classroom: Google Classroom is a free application, designed by Google. Google Classroom helps teachers and students to communicate, and can be used to organize and manage assignments, to go paperless, for collaboration between students and between teachers. Invite students to your classroom and start assigning them lesson material and BookWidgets assignments. Here are some Google Classroom basics.
7. Manage your courses

Once you have chosen your platform, upload your courses to the website. Add a logo, color scheme, and customize your courses to create your unique brand. Update your courses in regular interval of time, because the outdated information will lead to negative feedback among the learners.
Accustom yourself with online collaboration tools
Many online tutoring websites provide innovative online tools for tutors for interacting with students. For example, it is recommended to tutors who handle topics like science and math to have a digital writing pad and pen.
But there's more! The edtech landscape is huge, and if you want your students to be able to collaborate with each other, you should take a look at these collaboration and brainstorm apps. In this post about project based learning, there's also a part that talks about collaboration tools.
There are also many tools that encourage an effective communication between teachers, their colleagues, students, and their parents.
8. Market your e-learning platform

An active website with a lot of courses will not give you customers by itself. There are thousands of competitors who are already at par. You need to prepare a marketing strategy to make your business successful.
Implement the marketing agendas on social media like Facebook ads. Choose low-cost marketing methods initially to grip up your product by doing advertisements.
The following points will help you on how to market a tutoring business.
Build a sales funnel to maximize your sales and convert your visitors into active subscribers.
Engage the audience with email marketing by sending welcome emails to new subscribers. It will create engagement with your audience. You can also use push notification software to convey your information in a faster way.
Write blog posts. This will help you grow your email lists. Promote your courses in online forums and communities.
Forums are a good starting point for sharing. Find a forum or community where you can interact with other tutors and students.
If you are financially sound, you can drive traffic via paid ads like Facebook or Google ads.
How to attract more students?
The following tips for becoming a successful online tutor might come in handy:
Build a complete profile with clear text and video messages on different topics.
Collect the reviews, ratings, and feedback to improve your way.
Be flexible. Keep your time zone in mind according to your target audience.
Respond quickly and give support to students.
Be helpful when a student inquires through direct message.
Wrap up
As you know, tutoring is fun and rewarding, and online tutoring can be a flexible business to get into. You only need a strategic mindset with multiple approaches to broaden your niche. It can be a lucrative undertaking for the business owners and entrepreneurs, as the industry is growing rapidly. Take your time, research, and build your brand. Hopefully, this quick guide is helpful for you as a potential tutor.
Author bio
Kathy Alameda is a content strategist at PinLearn. She develops educational technology plans and online learning strategies for schools, businesses, universities in the USA & Other country. She is also an author and researcher on effective e-learning programs.