Match audio with text and pictures in BookWidgets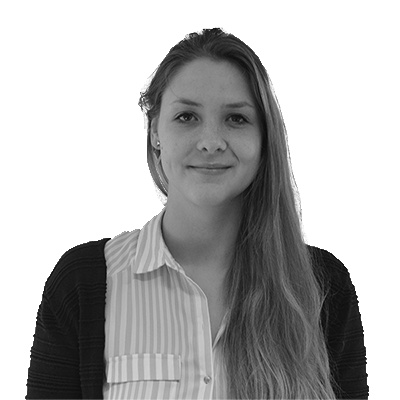 Lucie Renard —
If you keep an eye on our Facebook page, you might already have heard the news: as from this week, we added two brand new question types.
When you're creating a quiz, worksheet or split worksheet, you can now choose for audio match question types:
Match audio with text
Match audio with pictures
Before, you could already add audio to almost every question in BookWidgets as an extra option. However, on popular request, we now offer two dedicated question types as well.
How to configure an audio-match-question
Configuring an audio question is quite simple. Just follow these steps:
Create a new widget (Quiz, Worksheet or Split-Worksheet)
Add a new question.
Choose for the Audio - Word Match Question or the Audio - Picture Match Question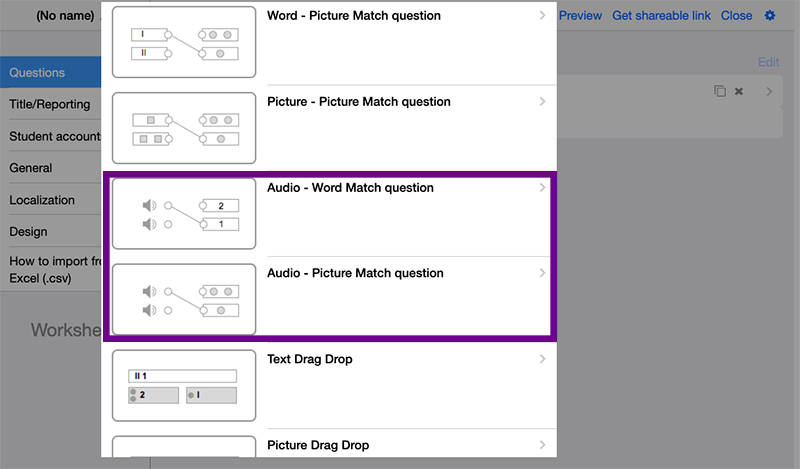 From there, you'll end up in the question editor. Here's what you need to do:
Type in your question

Click on "Add" to add the audio-word or audio-picture pairs. (BookWidgets will automatically randomize all the pairs for your students)

Add an audio description (So you know what the audio says when grading your students' work)
Add audio that will show on the left side: Record your voice or a sound right away or upload it from your computer. (when adding audio from your computer, make sure it's an .mp3 file)
Add the matching word or picture that will show on the right side.
Click on the example below and look at the result yourself. I hope your French is good! 😄
Lesson ideas with the audio-match-question
You would think that only language teachers will use this question type… However, you would be wrong: you can use it in a lot of other courses as well. Here are 3 lesson examples with this question type, other than languages lessons.
1. Music
When teaching music, this new question type is just heaven. In the example below, students have to listen to the audio fragment and match the sound to the right instrument.
2. Biology
When teaching your students about fauna and flora, this could be a fun exercise. Use this example below to let them practice bird sounds. Afterwards, head into the forest and let them discover the birds around them. Can they recognize one?
3. History
When you're teaching about important people and their impact on history, the example below is a great exercise!
Listen to the people speaking, connect them with the right name, and let your students explain their achievements to each other.
You can see in the above exercise that I added distraction words to make it harder for the student. You can do the same on the other side, with extra audio fragments and fewer names.
That's it! I hope these two audio question types are a nice addition to the other 28 interactive question types. Share this post with teachers you think are certainly going to love this new addition!