19 Powerful Apps for Project-Based Learning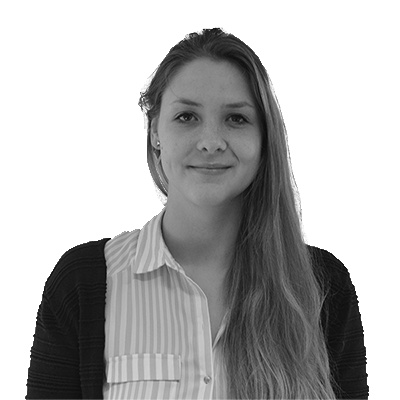 Lucie Renard —
PBL or project-based learning is a learning method in which students identify a real-world problem and develop a solution for it. Students develop new knowledge and skills by working on a bigger project and by investigating and responding to an engaging or complex question, problem or challenge.
Sounds fun! Unfortunately, there are no clear guidelines for project-based learning, and it takes a lot of time from the start of the project to the end. The good news is that I have some good educational tools that might help you with setting up a project-based learning experience:
Teacher Apps to Plan Classroom Projects
When setting up a project-based learning project, you'll have to structure the complete process for your students. It has to be comprehensive and clear. Students have to know exactly what you're expecting them to do.
The following apps can help with structuring your project in a way that all your students will understand.

Trello gives you a view on all the projects or little tasks that need to be done. It's an app used a lot in the business world, but I am convinced it can work in education too. A lot of teachers are using it already.
Trello lets you create boards with lists. You can name the lists, add different "cards" to the lists, and in turn add documents, links, comments, checklists, etc., to the cards. You can invite your co-teachers to the boards with the lists, so that they can also add cards.
Trello is perfect for setting up project-based learning activities and will keep you organized while planning them.

This planner widget from the BookWidgets library allows you to build a checklist that students have to follow during the complete project.
As a teacher, you can add voice recordings with instructions, and you can add even more widgets (interactive exercises) to each step in the planner. Those widgets can be worksheets, shorts checklists, surveys, flashcards, videos and much more.
Share the resulting planner with your students, and let them follow all the steps in the project-based learning process. It gives them a clear structure to follow, though they have to go through it independently or in little groups.
Do you want to learn more about this planner? Check out this webinar!

Seesaw lets you create activities and announcements you can share with your students. Students can, for example, answer important questions you ask them about their project, and add it to their project's portfolio.
You can even share the BookWidgets planner widget via a link in Seesaw with your students.
Another great feature is the possibility to give immediate feedback on your student's work. You can add comments or a voice recording.

Create your website for a project-based learning project. Add all the information students need to complete the project.
You can easily embed other Google Apps resources like Docs, Slides, Sheets, Forms, YouTube videos, and more. Add buttons and a Google Drive folder so students can store their resources in one general place, and have access to them instantly.
Google sites is also the perfect tool your students can use to finalize the project. Let them create their website talking about every aspect of the project. It's a summary of their learning process. It's a portfolio.

This goal tracking app can help you set up your project. It doesn't have anything to do with the content of your project-based learning activity, but with how you plan a large project.
Add tasks you have to finish to give your project meaning. To shape your project, a lot of students guidelines must be made, emails must be sent, resources must be crafted. These are tasks you can add in the Goals.com app. It will notify you when a deadline is coming up and when you need to finish a new task.
The app has lots of other features that will boost your productivity as well.

With Nearpod, you can create interactive presentations. Add slides to make an amazing interactive presentation, especially when you add activities like quizzes, open-ended questions, BookWidgets exercises, polls, draw questions and others.
Students can opt-in your presentation by entering a code in the Nearpod smartphone app. As a teacher, you are in control of the presentation: when you switch to another slide, the presentation on your student's phones will also switch to that slide.
Use Nearpod to create a guideline presentation for the classroom project, and make sure your students are following your instructions closely.

In many cases, a project-based learning activity is covered throughout different courses. So you'll have to find a way to communicate effectively with your teacher colleagues. You'll have to send a lot of emails back and forth, and it often takes a long time to get an answer.
With Slack, communication gets much easier. You're chatting live with your colleague, getting everything done quicker. You can make groups with a few teachers when working on school projects, or you can talk directly to one single teacher.
Student Apps to Collaborate on Classroom Projects
Project-based learning usually means students working together in groups. To encourage group work, you'll need apps that support easy collaboration between students. Many of these PBL tools are part of the project's process, as students will start brainstorming and work together on valuable documents.

With Google Docs, students can work together in the same document at the same time from another device. No more sending files back and forth. No more figuring out which file was the latest.
Another huge benefit for students: every change is saved automatically! Total disasters are not possible in Google Docs.
Let your students work in Google docs to brainstorm from home with other students over the project-based learning assignment.

Padlet is a live "pinboard" that makes working together on classroom projects easier. You can use Padlet in many ways as a teacher and as a student.
You could set up a Padlet board for every group of students working on a project. They can brainstorm on topics or pin ideas and comment on them. They can add links, images, videos, etc. Sharing thoughts has never been so easy. As a teacher, you can follow up on their ideas and progress instantly, and give feedback in Padlet post comments.

With Lucidchart, students can create plenty of different diagrams such as flow charts, mind maps, wireframes and much more. Of course, students can collaborate with others and work on diagrams together in real time.
After finishing their project, they can export it as a PDF file or PNG file. Then, they just have to save it on their phone or share it via mail, social media, or via other apps.
Students can use Lucidchart for setting up a company structure or organization charts, draw a process with important steps that need to be taken, hand out tasks, create a timeline,…

Miro is an endless virtual whiteboard to brainstorm and write down visual projects. You can add videos from YouTube and Vimeo, and Google Docs from your Google Drive to the Whiteboard.
Students can collaborate on teamwork on different devices. They can add little memos and comment on them with the mini-chat.

Pinterest can inspire your students and is the perfect social media platform to capture creative ideas. Let your students create boards that align with the classroom project. Let them pin creative ideas and use Pinterest as some kind of mood board for the PBL project.
Let them invite fellow students to pin on each other's boards so they can work together.
Student Apps to Create Content in Classroom Projects
When students create content, they not only learn about the subject, they also achieve new skills. Use the following apps in a project-based learning environment, and let your students create content with them. You can find more tips in our blog post on content creation apps for students.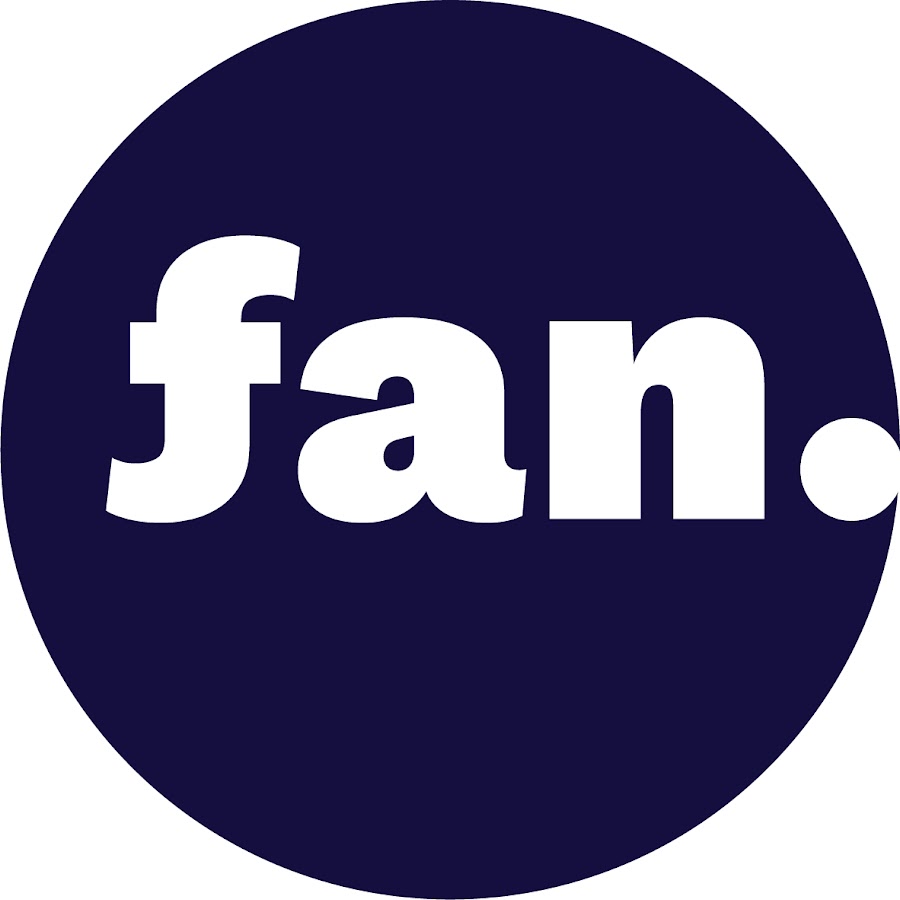 Fanschool is a safe learning network where students own and share their digital portfolios.
It provides a space for young individuals to create lifelong learning blogs by actively participating in reading and writing. Parents are able to support the development of their child's learning scrapbook, and teachers can enhance positive outcomes by incorporating publishing, pedagogy, and play.

With BookWidgets, you can share an editable timeline with your students. Let them add important events and images throughout their project.
Give them an empty timeline, or give them some guidelines in the timeline. For example, let them reflect on the project. Create your first interactive timeline for students right here.

Adobe Express is an intuitive app that lets you or your students create animated videos, visuals, and webpages in minutes. Choose a layout, import videos and images, and add some text. That's it!
Let students create a video as a part of their project, or about the project. With the Adobe Express editor, students can easily add and trim video clips to make their videos stand out in the classroom. Plus, you could let them create compelling visuals and a webpage when needed in the project.
Students can choose an image from the library that has over 25,000 beautiful iconic images. Or they can insert their own photos to highlight what they have to say.

Are your students very talkative? Why not let them create a podcast series for a school project? Spice things up and use Spreaker to record a new podcast episode or to stream live. Looks like an amazing digital project!

Storybird combines creative tools for writing, reading, and storytelling in educational settings. Students can make their own story. It makes students of all ages feel like "real authors" and bring their fantasy to life.
So, how do you use this in a PBL setting? Just let your students summarize their journey throughout the project, and let them write it down in Storybird. Storybird can also be a part of the project-based learning project. In that case, it depends on what the project is about.
With Storybird, you can sell digital or print books and poems made by your students. Or even better: activate the optional fundraiser mode to involve families and raise money for your school. I can see a project coming…

Flipgrid is a video platform where teachers can have online video discussions with students or other educators. Although it is curated by teachers, students can easily provide feedback to one another.
Create a classroom grid about certain project topics. Students can enter the topics with a shared link and record their opinion to spark a discussion. Other students can then react to each other's videos.
Use FlipGrid for PBL:
Let your students record a reflection video about the project.
Let your students talk to international students when the project goes international.
Let your students brainstorm on ideas for the project.
… and much more, depending on your project!

Zoom lets you host webinars. Let your students host a webinar by giving a presentation about their project.
Invite parents to join in on the webinar. Involving your student's parents is always a good idea. You're keeping them up to date about this classroom project, and they can see what their children accomplished.
Conclusion
These were a lot of handy apps to take in. Imagine what these powerful apps can do to support project-based learning in your classroom, school or environment!
Do you know other apps? Share them on Twitter and join our BookWidgets Facebook community to help other teachers.
And me? I'm Lucie Renard. Give me a follow on Twitter, and connect with me on LinkedIn.