12 Microlearning apps that are the perfect fit for your classroom
Lucie Renard —
Microlearning is a new way of teaching without losing the attention of your students. This, I've told you in a previous post about microlearning. If you want to learn more about microlearning in the classroom, make sure to take a look at the post.
You all know the importance of engaging and motivating your students. And it's often a tough job. I introduced you to the powers of microlearning earlier, and today I'm introducing you to some good apps that are suited for microlearning.
Some apps are build for microlearning, others need a bit more imagination and teacher magic. Let's take a look!
Microlearning apps ready to go
These apps were made for one purpose: teaching lessons in bite-sized packages. The following apps are real microlearning applications anyone can use to "get smarter". As a teacher, you can't control what your students are learning and you have to trust the app completely. But no worries, these apps were made for this!
All apps and tools are compatible with an iPad and most of them also with the iPhone. Some of the apps are only available for Apple products, but you can definitely find alternatives! Microlearning is more fun on a tablet or a smartphone, but sometimes the apps have a browser version too.
You want your students to expand their vocabulary? Then you should use this app. Word of the day is a free app that teaches you one new word a day. Talk about micro!
The new words you learn, aren't just words everybody can understand. Think about "ablution", "demagogue" and "vociferous". At the end of each trimester, you can let your students write down a short essay with 5 new words, or you can start the lesson by asking three of your students what new word they have learned and let them explain it to the others.
There are tons of app called "word of the day". Make sure you choose a good one.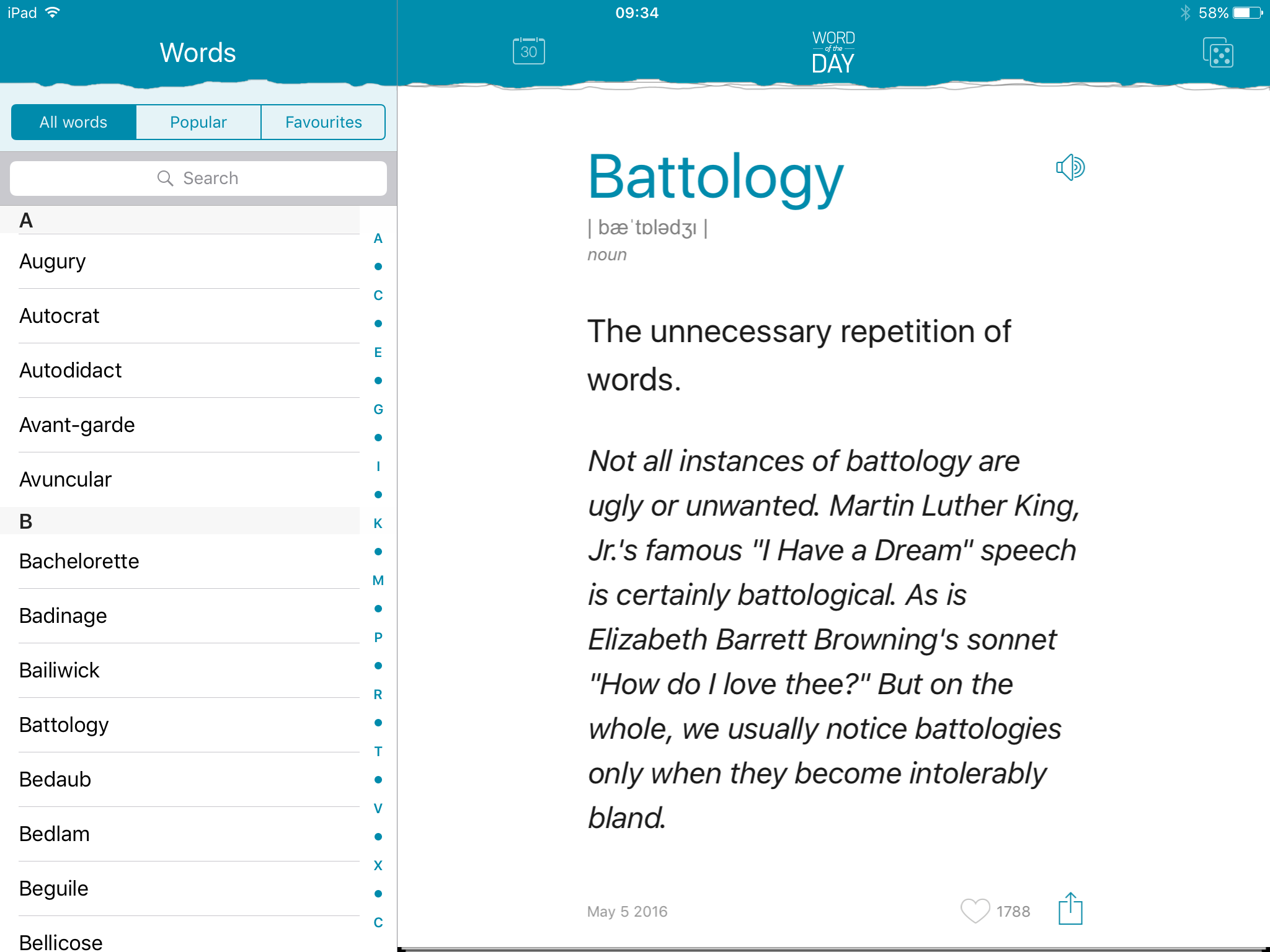 If you are a language teacher, this app is heaven! Duolingo is made for teaching foreign languages and was awarded "the app of the year" in 2013. Google invested a lot in the language app. There are 21 languages to choose from.
Students have to set a goal: from 5 up to 20 minutes a day and pick if they are a beginner or not. If not, they have to take a placement test. Duolingo focusses on words and their translation and is very intuitive.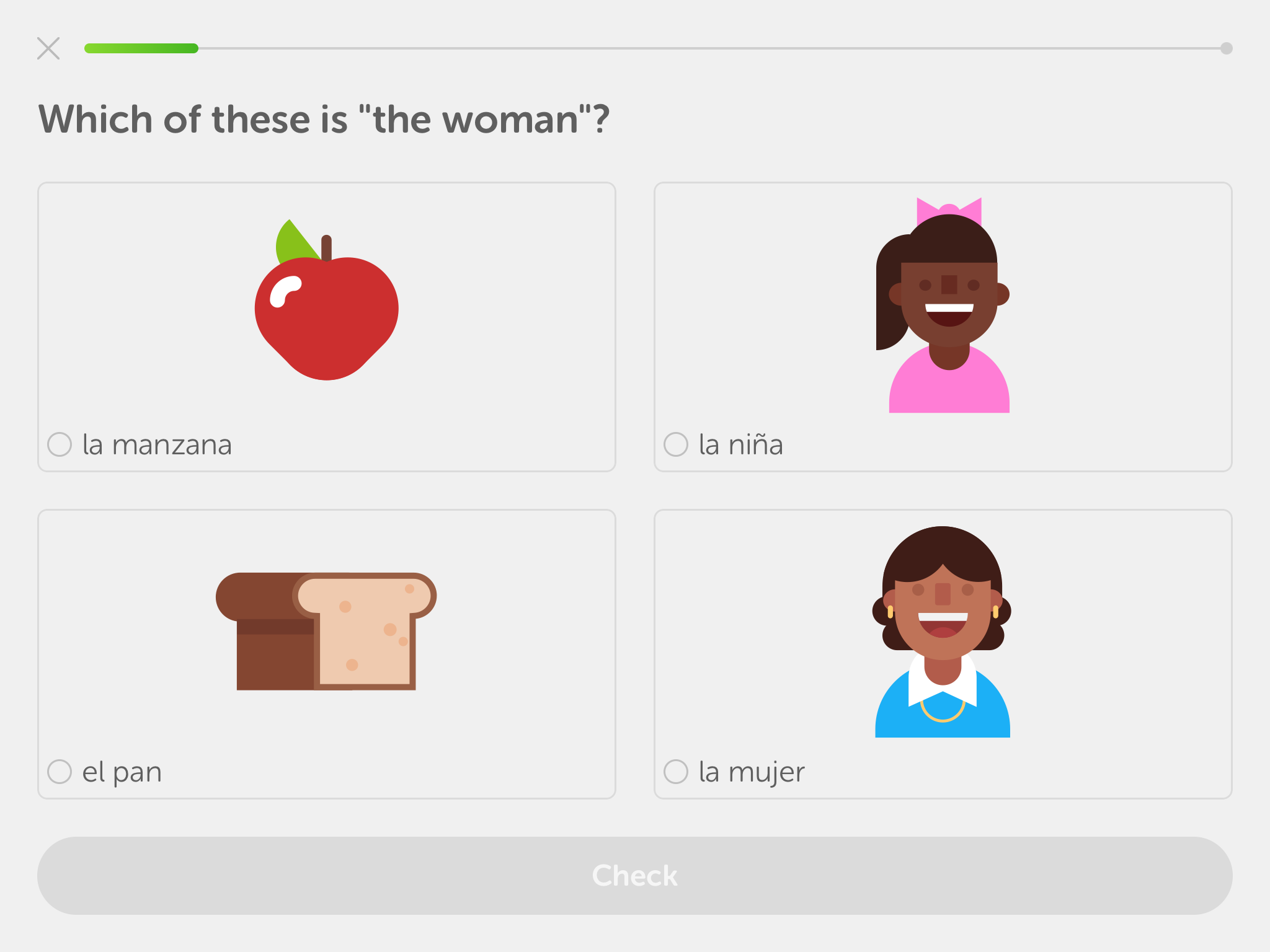 InstaNerd is a website where you can find fun facts and how-to's in a simple way. They are really interesting! You can even share those facts on social media.
I know that "understanding fun facts" aren't a part of the curriculum, but I'm sure your students will learn from it and have something to talk about.
If you still haven't found a fun speaking exercise, then let your students explain 5 fun facts that they really found interesting. Students will learn better when they can relate to the topic and when it arouses their interest.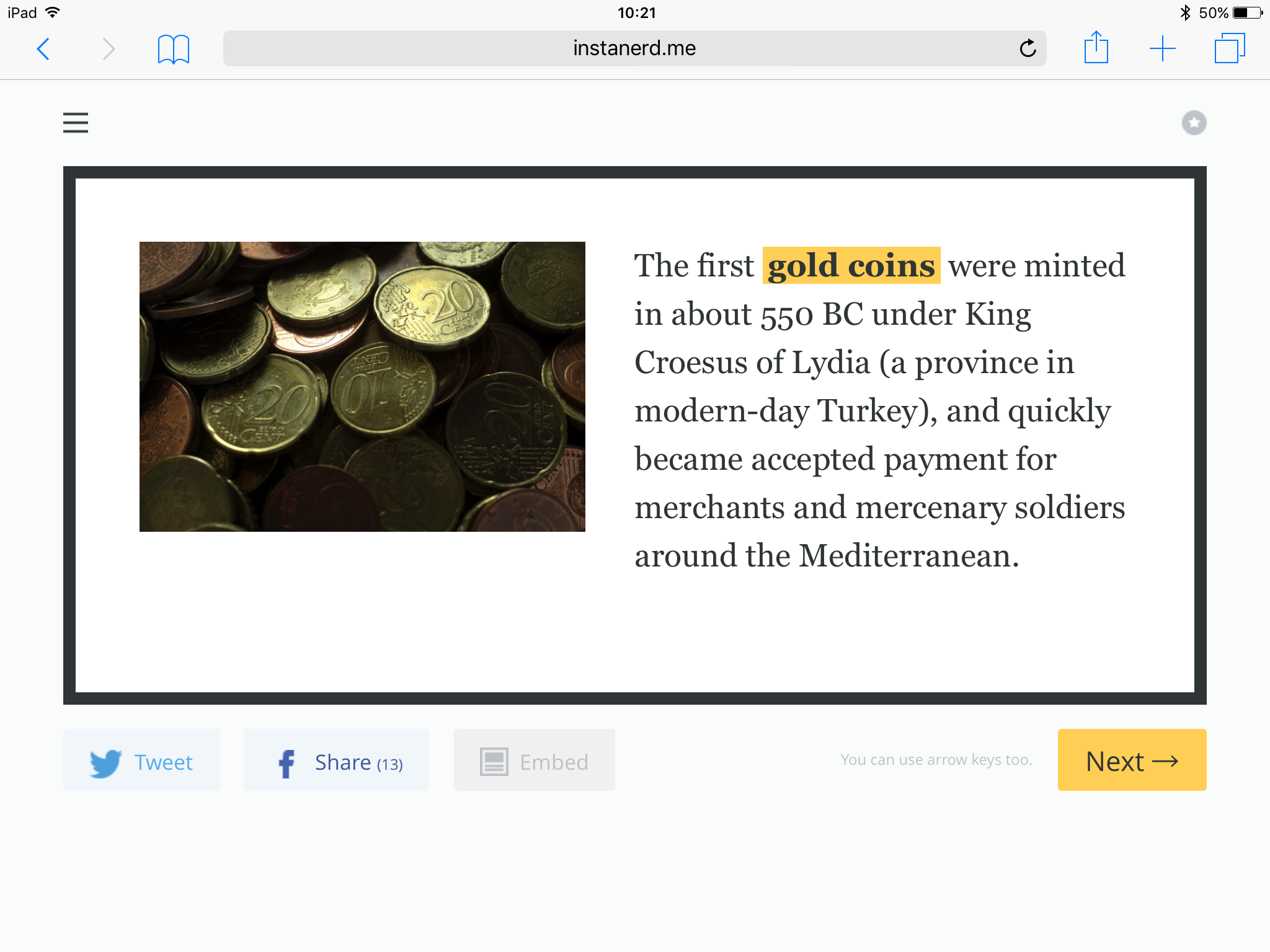 TED-Ed is TED's youth and education initiative. TED-Ed wants to celebrate the ideas of teachers and students around the world. Everything they do is with only one goal: supporting learning.
They produce a growing library of original animated videos and providing an international platform for teachers to create their own interactive lessons.
TED-Ed has grown from an idea worth spreading into an award-winning education platform that serves millions of teachers and students around the world every week.
That's basically what TED-Ed is, but what is so micro about it? Well, all the videos, made by TED-Ed and other teachers are mostly short video that don't last longer than 5 minutes.
Choose a lesson topic and find a suitable video in the library. It's very helpful with finding resources and helping you to explain something. Bonus: you get to save preparation time!
Take a look at this example below of a math brainteaser!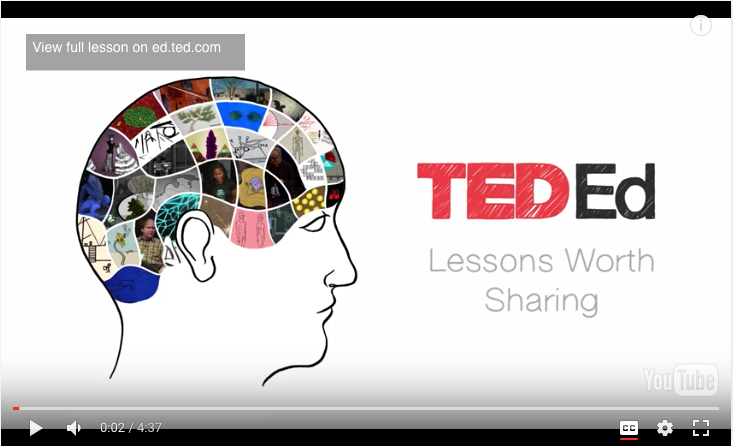 The Flashcards+ is a free flashcard maker designed to help students learn things more quickly. It's an easy way to learn terminology and vocabulary without the hassle of paper flashcards.
Your students can even learn languages with audio pronunciation support and add images to their flashcards. You can also use the Flashcard widget from BookWidgets.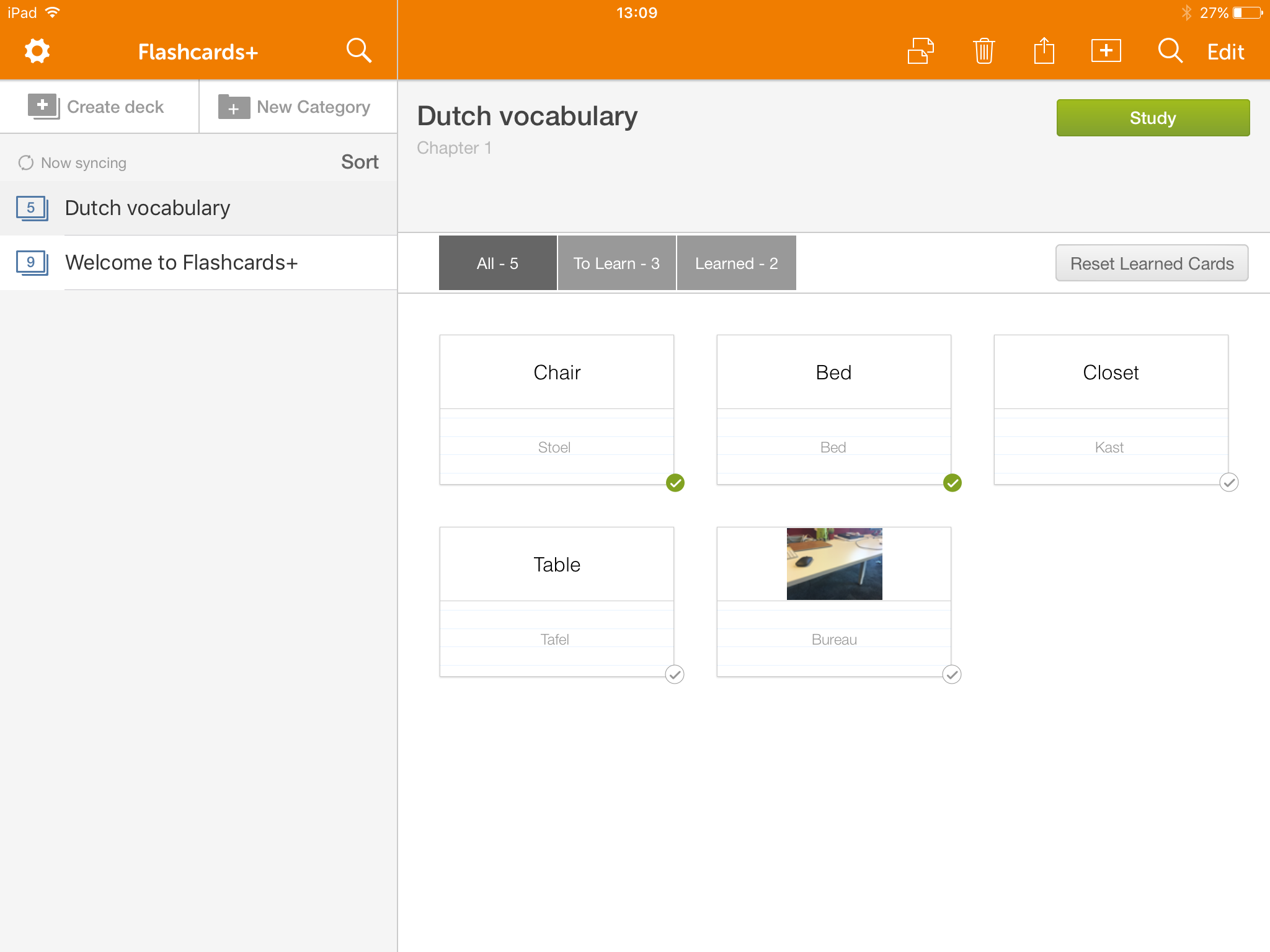 Are you teaching your students marketing? Then you should definitely recommend them "Primer". Primer is a mobile app with 5-minute marketing lessons. With Primer your students can learn new topics quickly, get practical advice, and even refresh themselves on marketing basics.
This app is more suited for college students. It's a very intuitive app.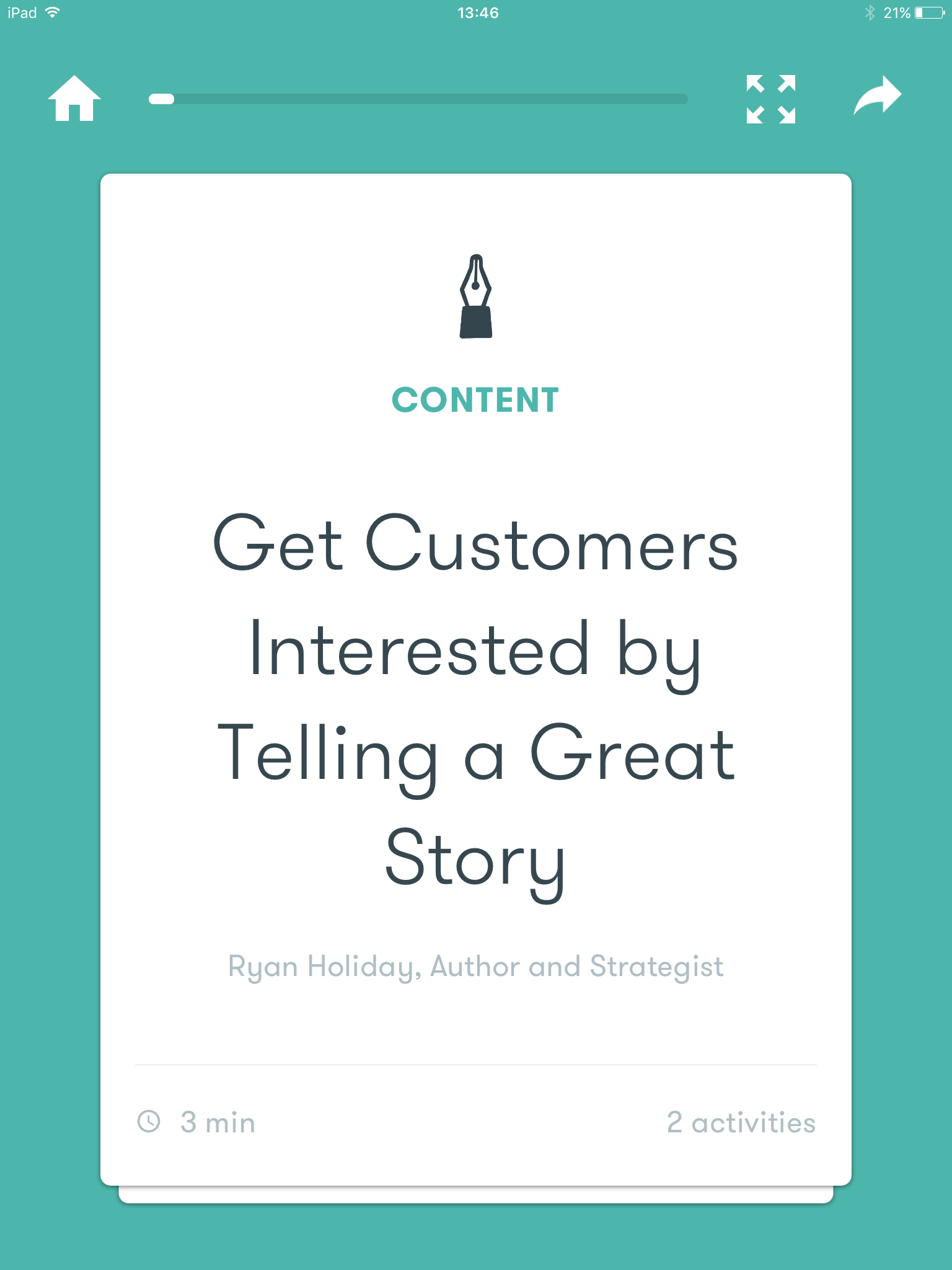 Edtech apps wannabe microlearning apps
These apps mean probably more to you than the previous microlearning apps. What's the difference? Well, the following 6 apps are educational apps you've probably already heard of. Some of you might already know how they work, but didn't know they could be used for microlearning as well.
Ever thought about infographics when it comes to microlearning? Infographics contain a bunch of information in one large and appealing image. The information is limited to only the most important facts.
Nowadays, posters and infographics are often used to spread awareness in the school, but you can also use them to teach a lesson. Venngage has a large library of free and premium templates where you can choose from to start. This makes it possible for anyone to make an infographic.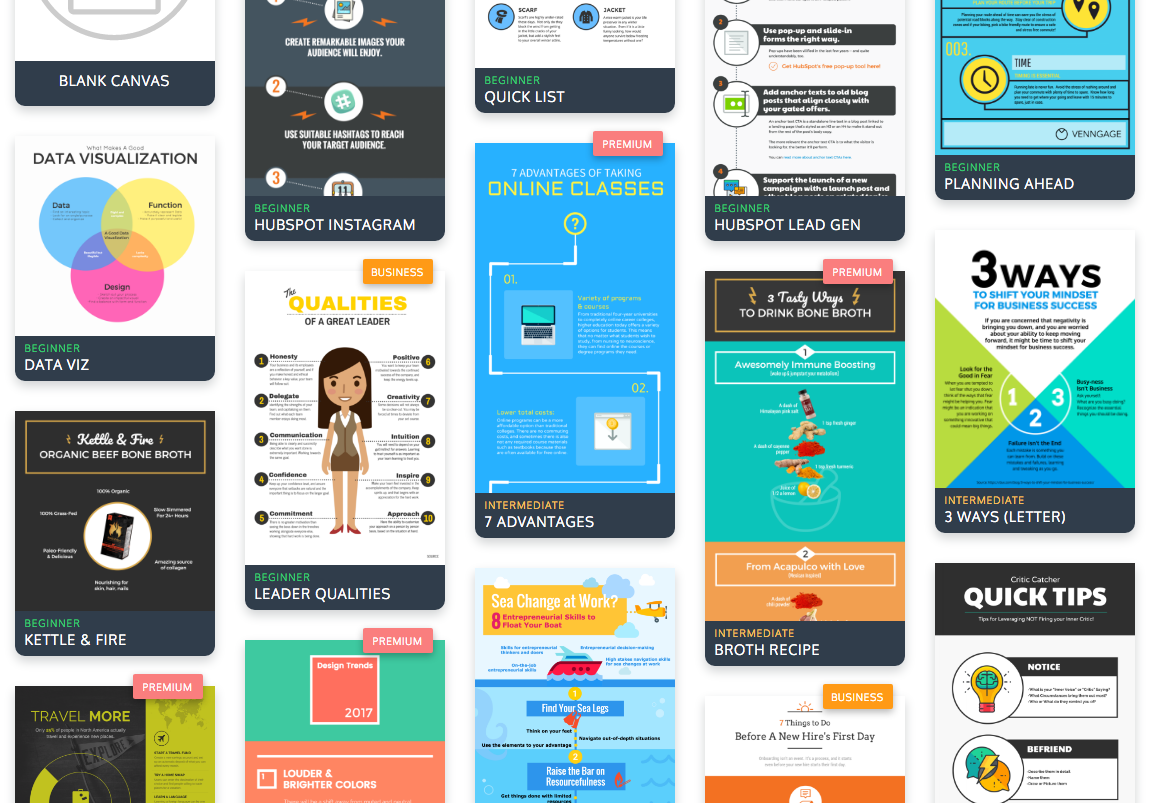 Make short 5 minute lessons with Explain Everything. Explain Everything helps to take presentations to a whole new level. There's nothing wrong with PowerPoint, but presenting a subject can be more interactive and way cooler!
Explain Everything is an interactive screen casting whiteboard. This means that you can make a presentation, and record everything you are drawing and saying. Ideal for microlearning!
Record everything you do within the app (even yourself) to create high quality, creative, and meaningful content for others to learn from. You can make easily explainer and instruction videos and send it to your students. Click on the image below to see a microvideo about tornados, made with Explain Everything.
With Canva, you can create presentations, social media graphics, compelling images, and much more. They provide thousands of beautiful layouts like magazine templates, presentations, letters, business cards, etc.
Tired of using PowerPoint or Keynote? Canva is the solution. You can search instantly for good images and icons. They also provide other elements like grids, frames, shapes, lines and charts.
You can get some of their images, icons and other designs for free, and they offer a large range of premium ones as well. You can also just find a free image on another website and add it to your presentation.
So what's so micro about Canva? It's the way you use it. You can create, for example, infographics, slideshows, keyword cards, etc. Use infographics or other templates to make visual microlessons. How fun would it be to create corners in your classroom with some nice visual microlessons. Easy, fun and beautiful!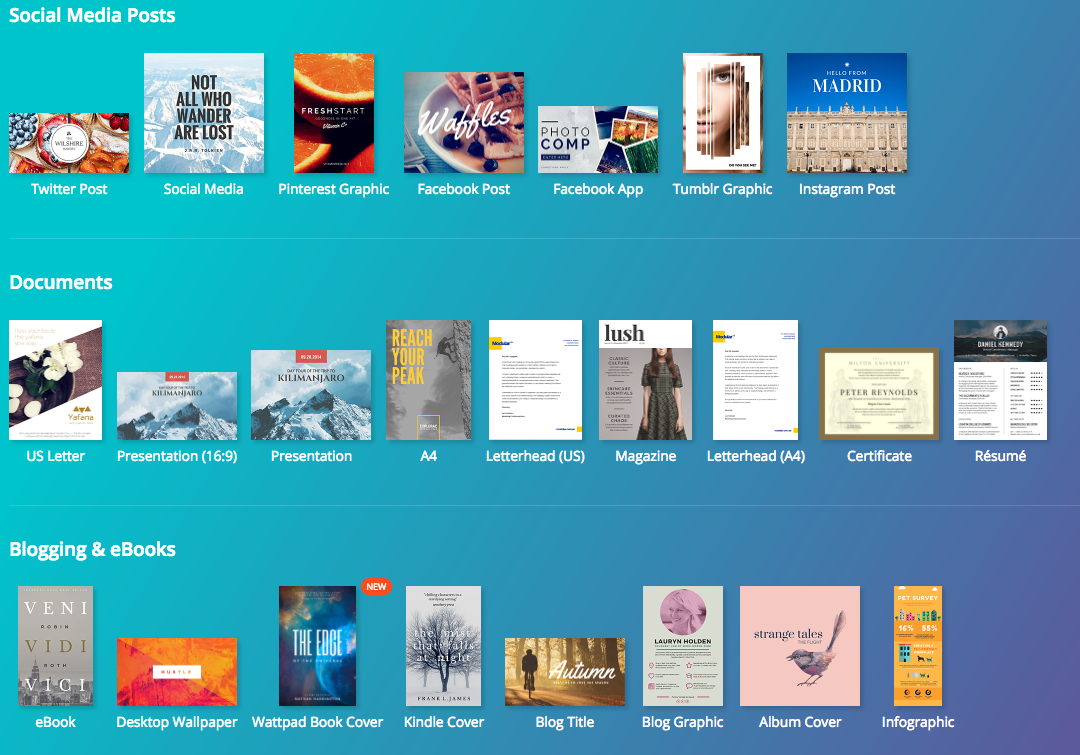 I've already written a post about the term "microlearning" and I've used BookWidgets as an example. Here's how you can use BookWidgets for microlearning:
You wouldn't think about a WebQuest when it comes to microlearning, but, never say never.
Take a look at this post to learn about the WebQuest. With BookWidget's WebQuest widget, you can adjust everything. This makes it the ideal tool to use for microlearning. Take a look at this example:
Noticed the different steps? These are several microlearning lessons. The entire WebQuest represents a chapter.
Let your students discover each step. Make your microlearning lesson interactive by adding short YouTube videos and other game widgets. Changing the learning formats keeps their attention.
You can also use the hotspot image widget for fun micro-lessons. Take a look at the image below. Here's a quick history micro-lesson about country-music. Click on the image to open it.
The hotspot widget is an image with information on it. Students have to discover the image and learn from text, image, video and audio pop-ups. This is a fun and interactive micro lesson.
With TES Teach you can create digital lessons in a few minutes. Engage your students by creating interactive lessons.
TES Teach makes it easy to plan, build, and deliver a lesson by integrating content from YouTube, TES resources, your own files, and other digital media somewhere on the internet. Just drag and drop the material on the TES teach dashboard. You can even add links from BookWidgets so your students can get activated by interactive and fun widgets.
EDpuzzle is an easy and effective way to deliver videos in your classroom. With EDpuzzle video comes to life. Add audio-notes and questions to your video.
EDpuzzle makes it easy to add comments to videos and the questions make the video more interactive. When should you use EDpuzzle? You can use it to empower critical thinking when students watch a video. It's also well suited for the flipped classroom and of course, for microlearning. You can choose the lesson you teach and how long it will take.
Students can download the app and receive video-assignments directly with questions, so they can check their understanding through the video.
Now you can get started with microlearning. I wish my teacher came up with this!