20+ Inspiring Hotspot Image activities to integrate in your class

Janie Noels —
Looking for a way to spice things up and to make your classroom activities more interactive? Look no further than hotspot images!🖼️ In this blog post, I added some exciting hotspot image ideas for teaching to keep your students engaged and excited about learning.
The three main areas are:
💡Good to know: You can duplicate all the ready-to-use lesson ideas from this blog post and share them with your students. You can even edit them! Find all the Hotspot Image examples in this BookWidgets Blog group folder. If you don't have a BookWidgets account yet, you can sign up for free.
Here's another tip! We did a webinar about the hotspot image widget showing you even more lesson examples and explaining exactly how you can create your first hotspot image widget. Make sure to check it out!
Start scrolling and clicking through the hotspot blog post!🖱️
What are Hotspot Images?
Hotspot Images are a type of interactive images incorporating hotspot icons within the image itself, allowing for a more engaging student experience. These hotspot icons lead to a variety of activities such as providing additional information, playing a sound or video, and much more. In short: it's an interactive image with hotspots or popus leading students to even more information on that image. You can create an entire lesson that begins from one image!
A hotspot Image activity is one of the 40 widget types (or empty activity templates) teachers can choose in BookWidgets to build engaging digital lessons.
20+ Inspiring and ready-to-use Hotspot Image activities
Understanding the meaning of Hotspot Images is a start, but the remaining question is: how can you use this interactive image lesson in the classroom? I'm going to clarify this using Hotspot Image examples for education.
Hotspot Image learning activities for Language
1. Vocabulary - French
This interactive image offers you the opportunity to teach new vocabulary in a meaningful way. It is a first introduction because students will hear the word when they click on a fruit 🍎 or vegetable🍅. After this activity, you could write down the words and give students an additional assignment to match the written word with the fruit/vegetable on the picture. As a check, you can play the sound clip that you hear when you click on the Hotspot Image. 🔉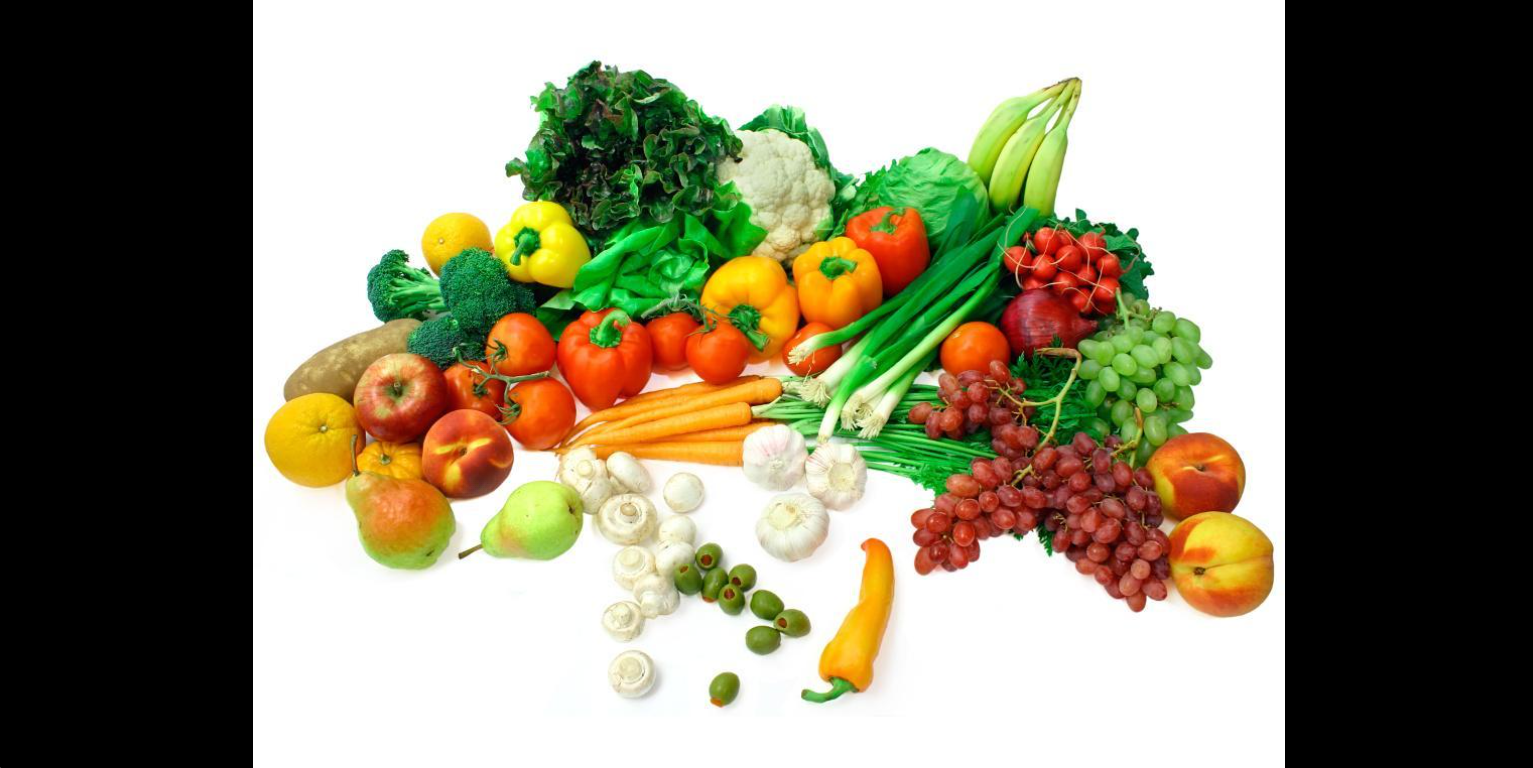 Click to open
2. Vocabulary - English
In this example, some words are onomatopoeias, while others are inaccurate. Do you think your students can distinguish between the correct and incorrect words? For any incorrect word, an image will be displayed, in contrast to the correct words, which produces an authentic sound. 🔉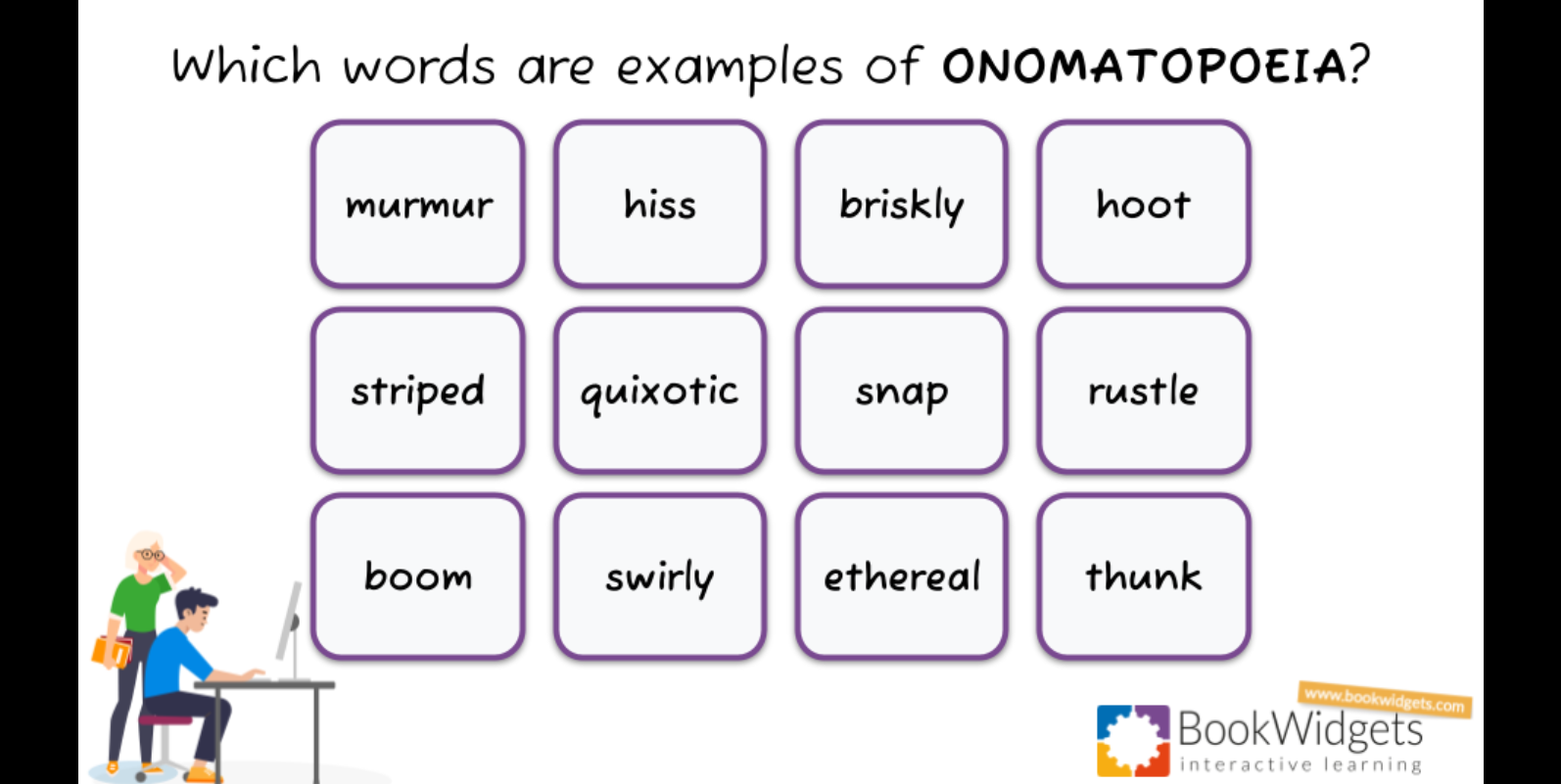 Click to open
3. Reading
Would you like to practice reading with a different approach? Research shows us the importance of student choice in learning. In this interactive Hotspot Image, students are in control of their learning as they choose a story to read. Depending on the story, there is another learning path with exercises.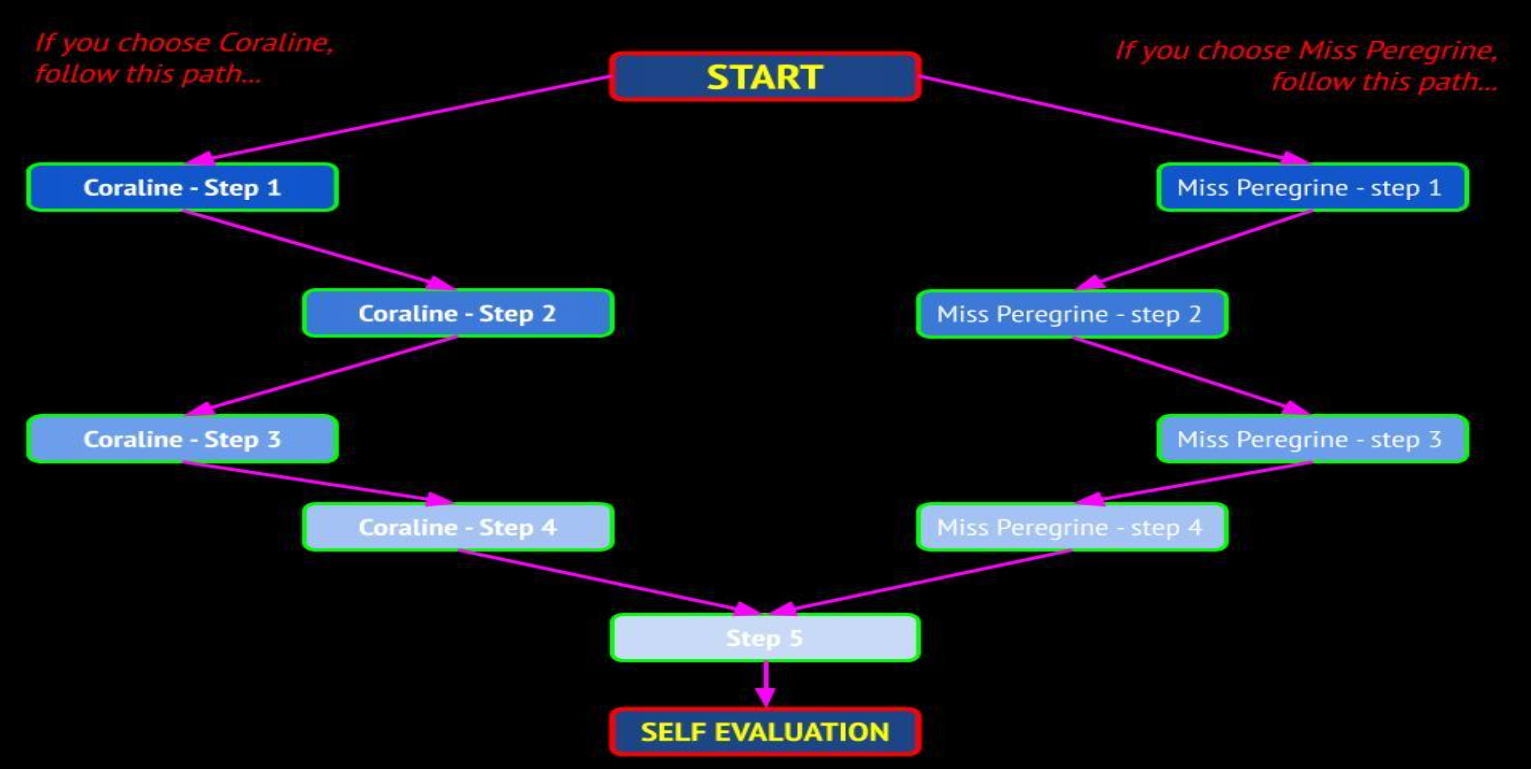 Click to open ~ created by Lize Vliegen
4. Speaking
Stimulate your students' creativity and let them make up their own short story based on a cartoon. To practice speaking skills, have them record the dialogue for each speech bubble.💬 You, the teacher, can decide the level of difficulty: let them tell a story in their own language or have them practice another one.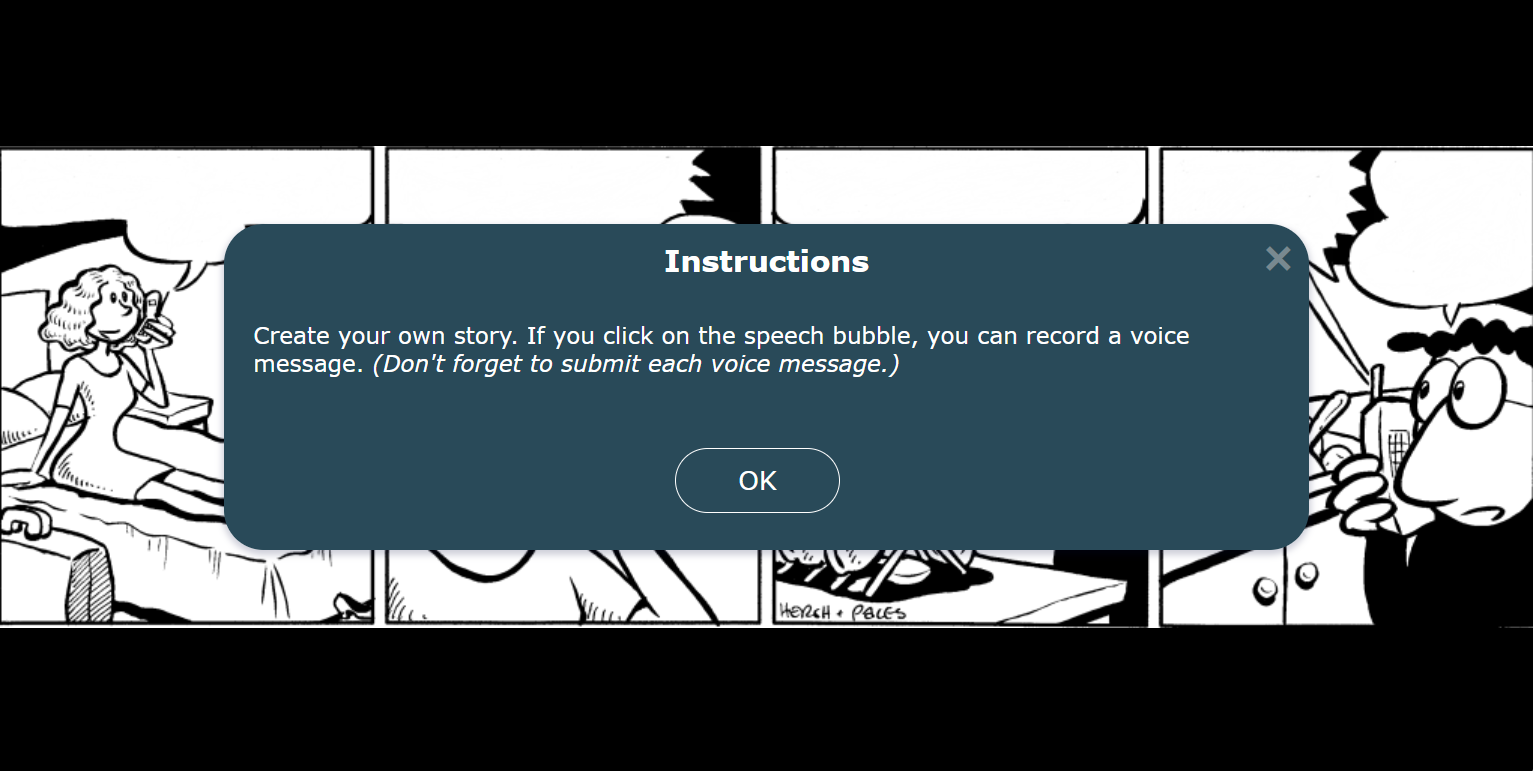 Click to open
Hotspot Image learning activities for Math
5. Arithmetic numbers
Solving mathematical operations on a sheet of paper📃, you've all done it before. But, these can be completed differently. In this exercise, students must figure out which mathematical operations have 100 as a solution. To check, they can click on it. The sound will indicate if they were right or wrong. Curious about which sound?🔉Try it out!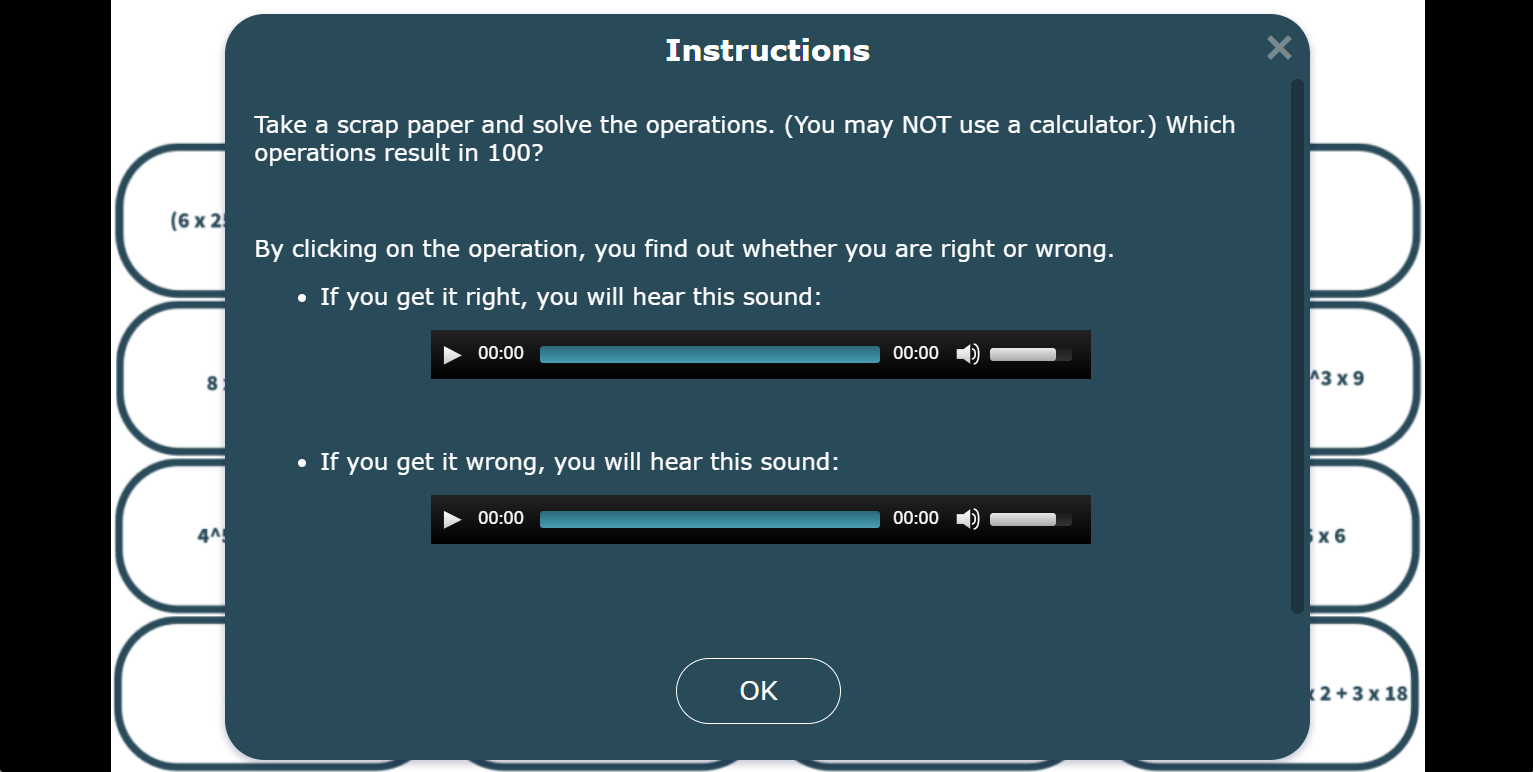 Click to open
Are you looking for an easier variation? Check out this example.
6. Geometry
When using graphs, they are usually shown first and then verbally explained (or this is how it used to be in my experience). Using a clickable image makes the activity interactive. Let your students discover it for themselves; they will remember it better.😉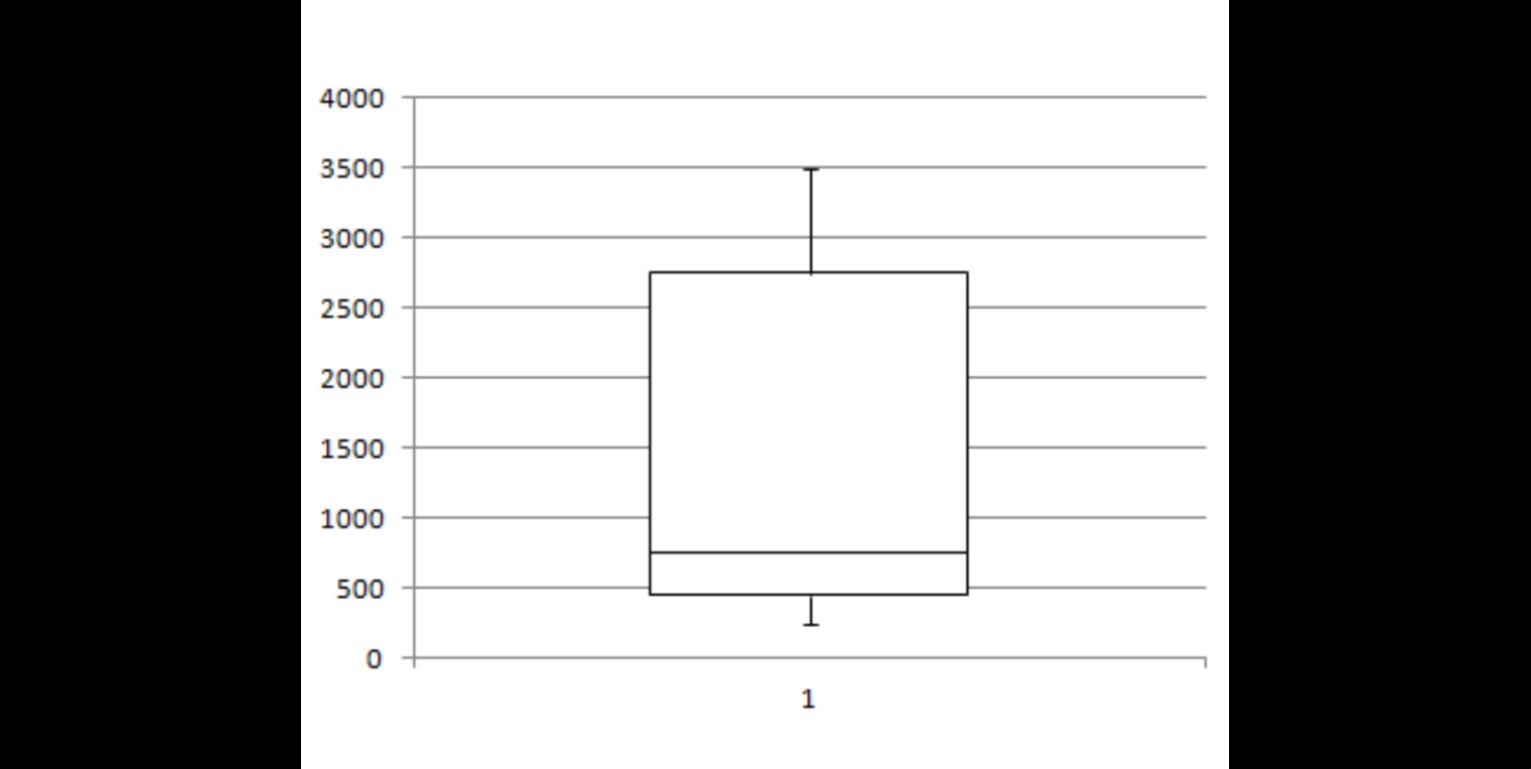 Click to open
7. Brainteaser
Challenging students, I always loved it!😍 Students' attention spans are remarkably higher when given a game-based task and it was always nice to see their perseverance. Do you dare to challenge your students with this interactive Hotspot Image?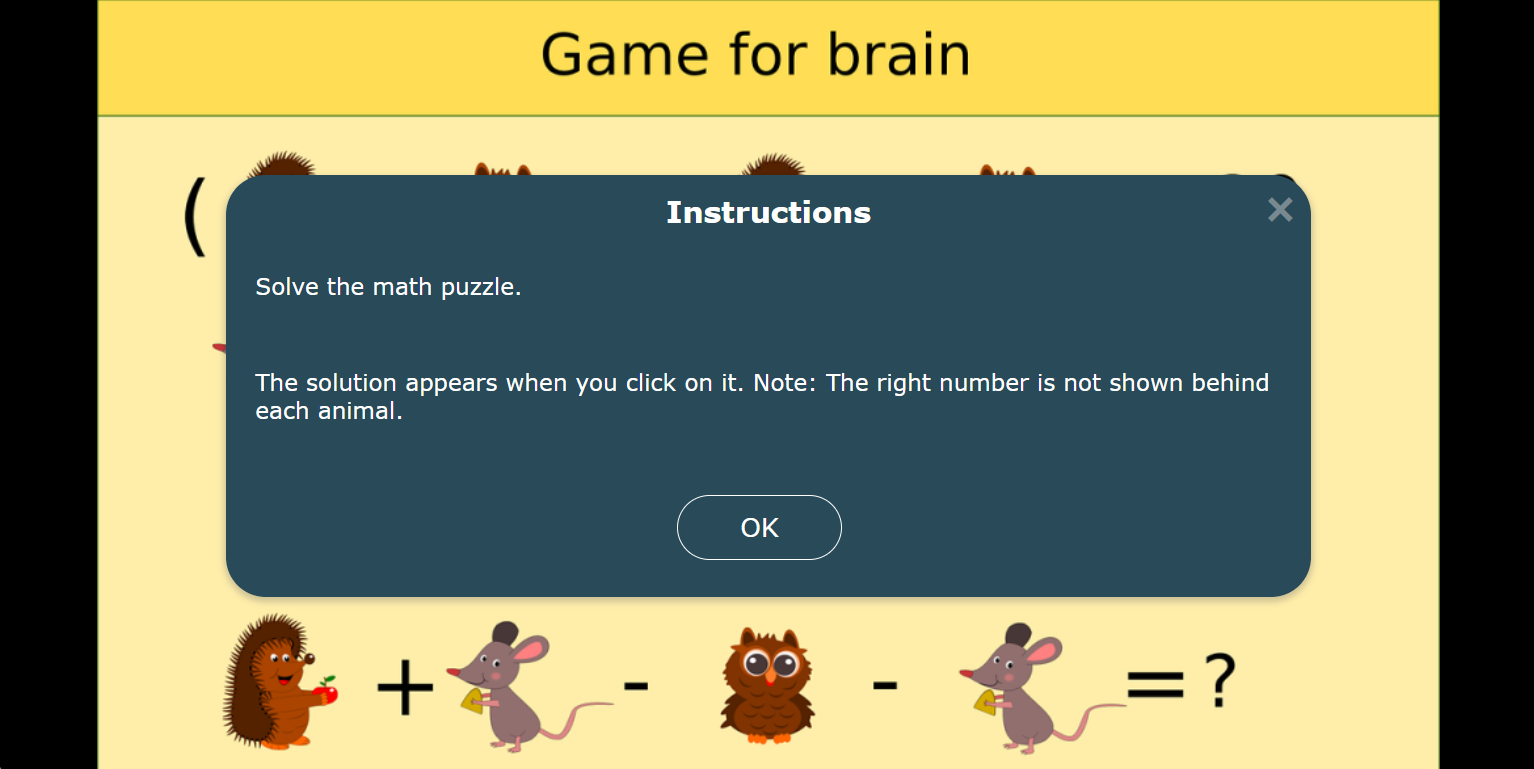 Click to open
Hotspot Image learning activities in Geography
8. Wonders of the World
TikTok, almost all youth have it nowadays. So as a teacher, you might include it in the lessons you teach. In this example, TikTok is used to give students more information about the Wonders of the World. The image makes it clear in which location this video was made. 📹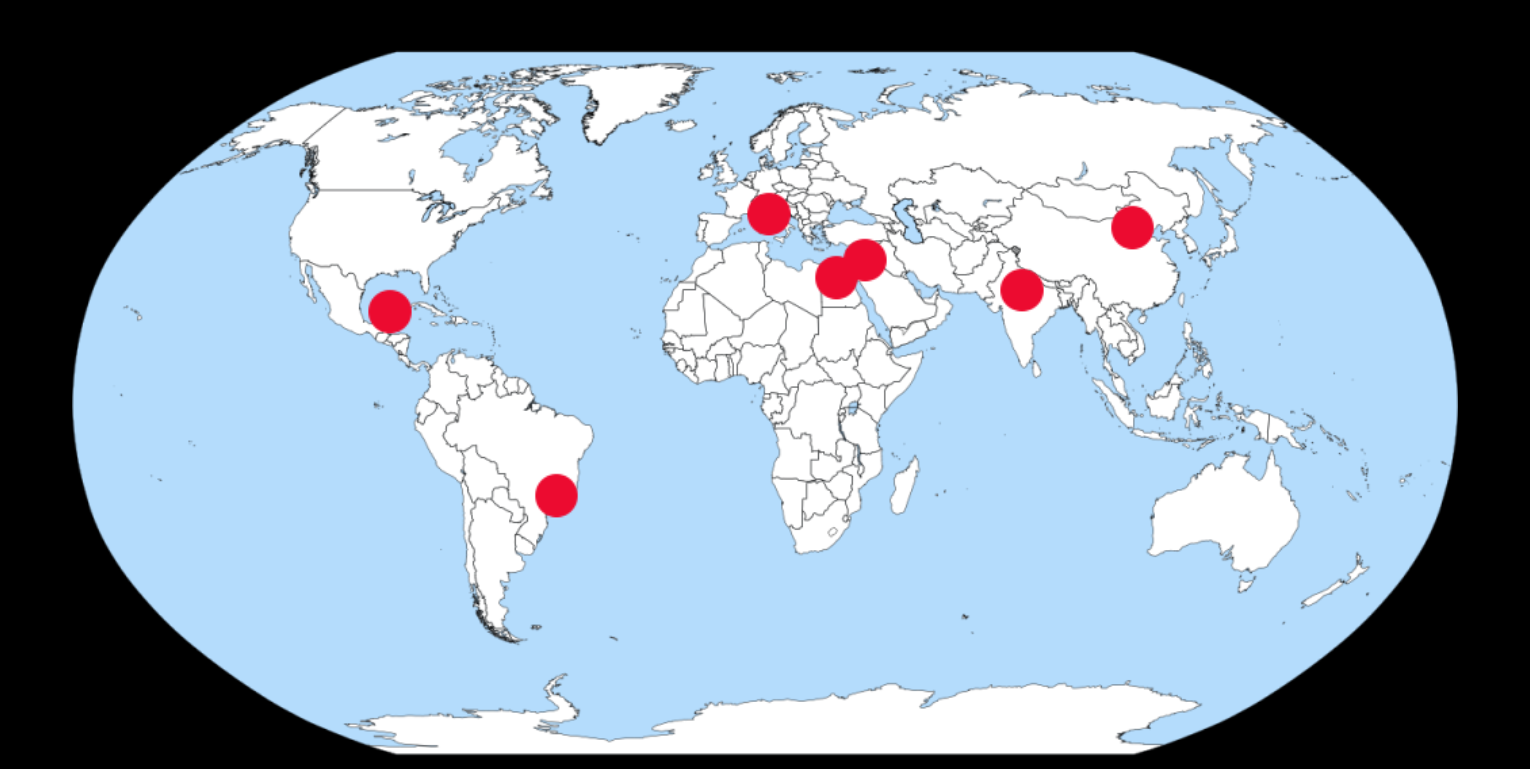 Click to open
9. Map
The previous example uses a world map🗺️, but your students may not know the countries very well. There is a solution to this, you first need to practice the locations of countries. In this example, the focus is on the map of Europe; using hotspots can help you display the different countries.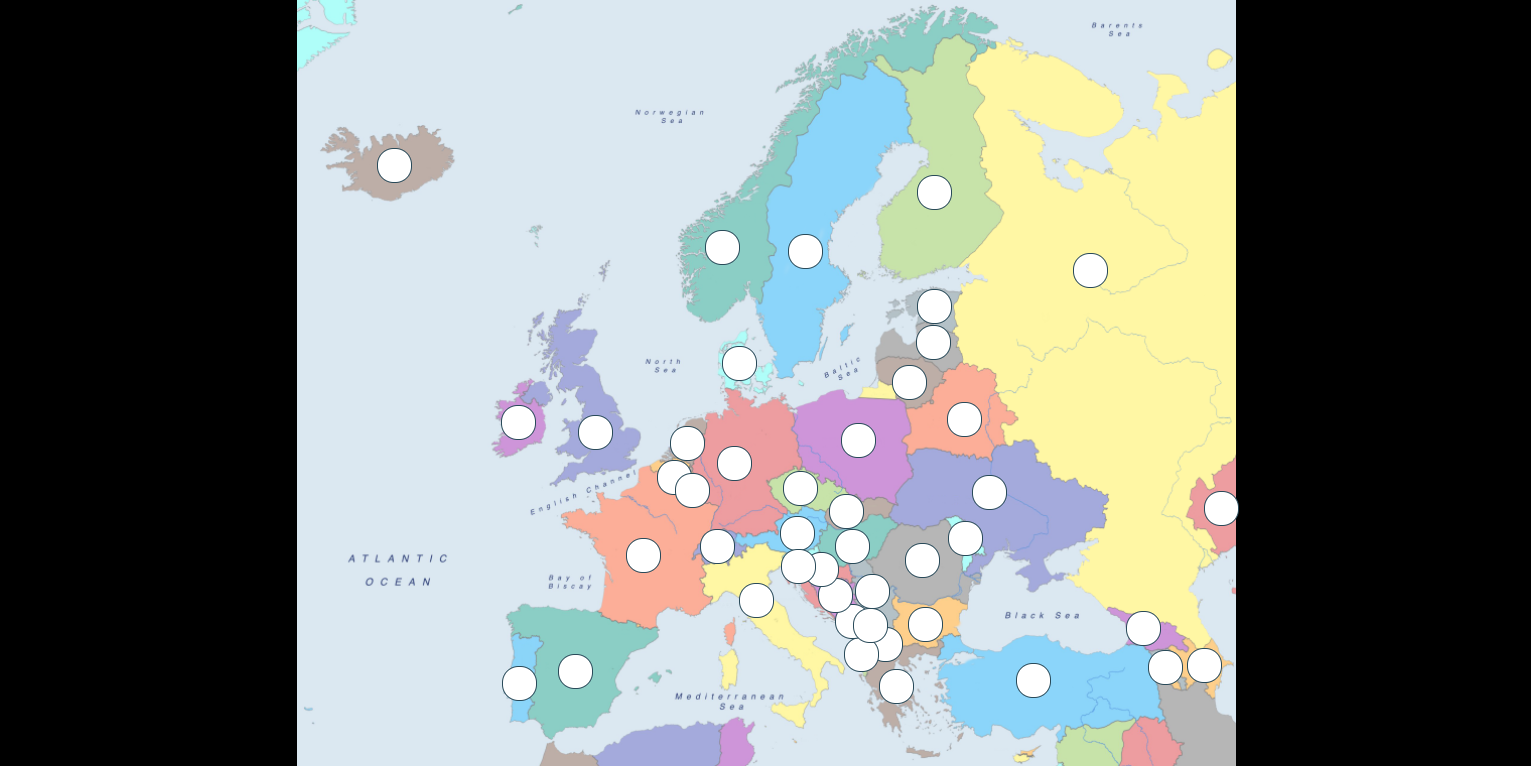 Click to open
10. Landscapes
Take a short walk with your students around your school campus, then turn it into a learning activity by comparing what you saw on your walk with what can be seen in other areas. Use this interactive image to point out the different characteristics of each landscape.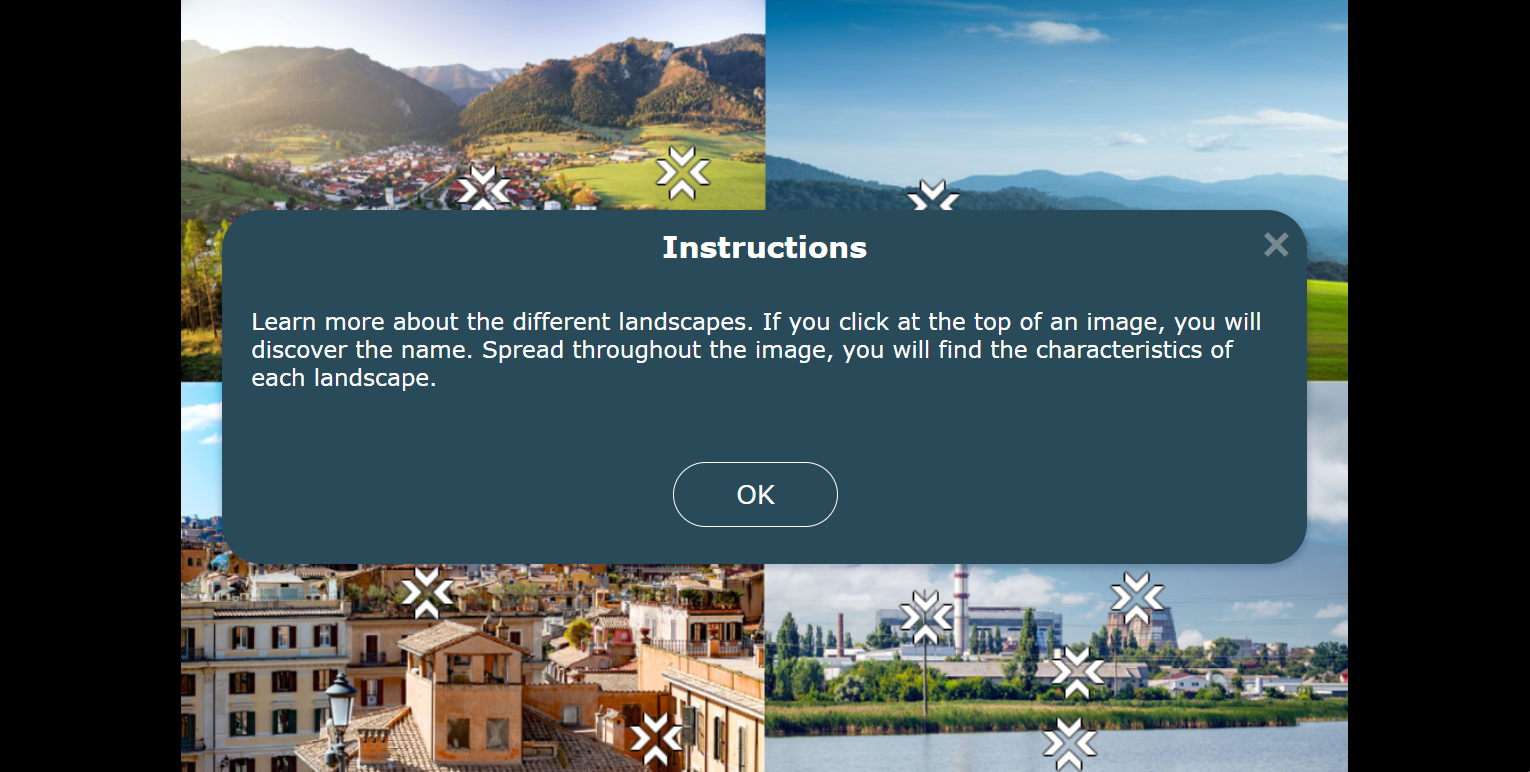 Click to open
Hotspot Image learning activities for History
11. Building: entertainment
A theater of the past looks different from a theater today, that goes without saying. but how are they different?🎭 Discover an old theater by looking at the picture and click on the hotspot markers to receive more information.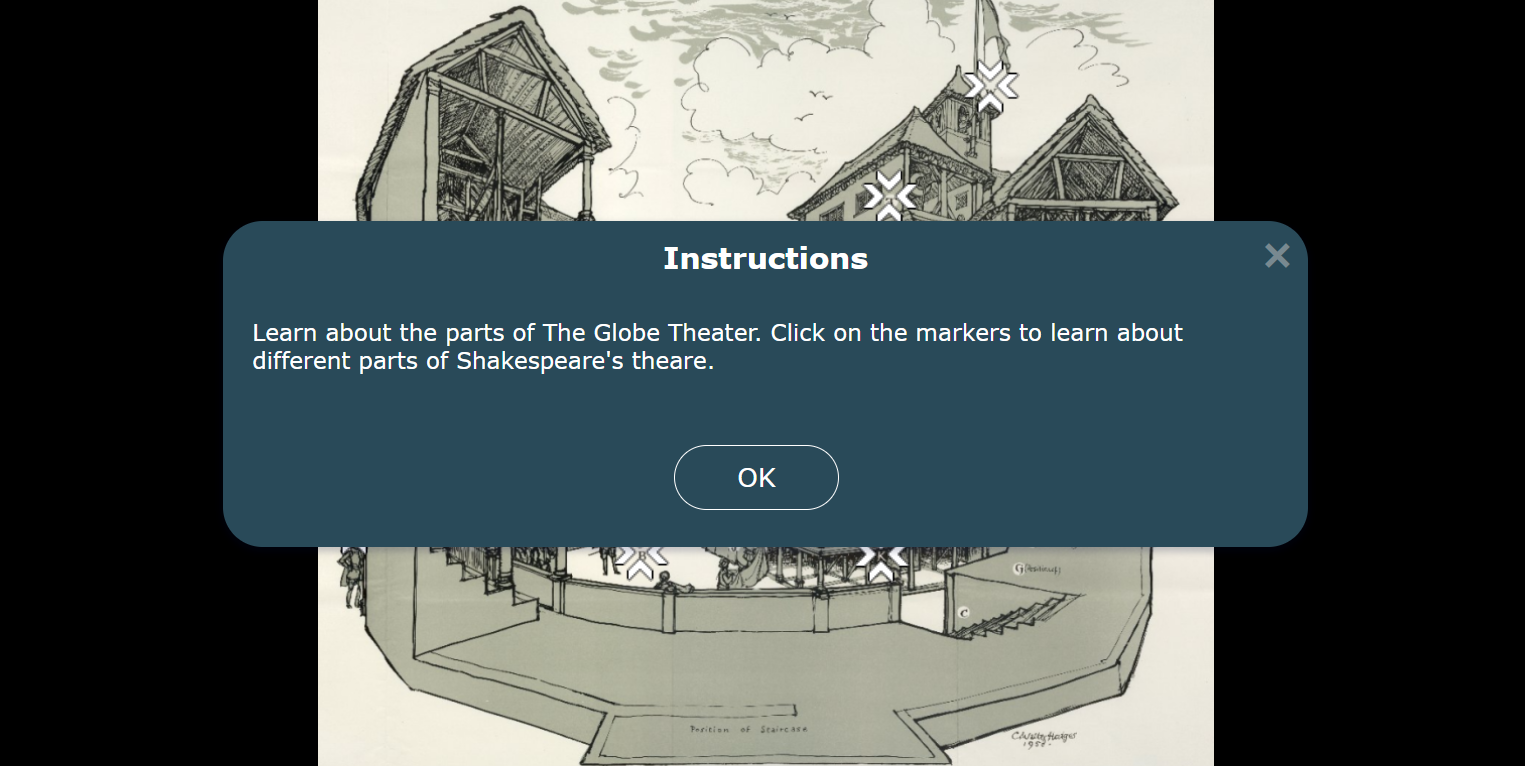 Click to open
12. Building: house
Not only did theaters look different in the past, but the houses did too.🏠 This activity helps students synthesize a lot of information in a visual format. Use a Hotspot Image to link multimedia information in a clear format.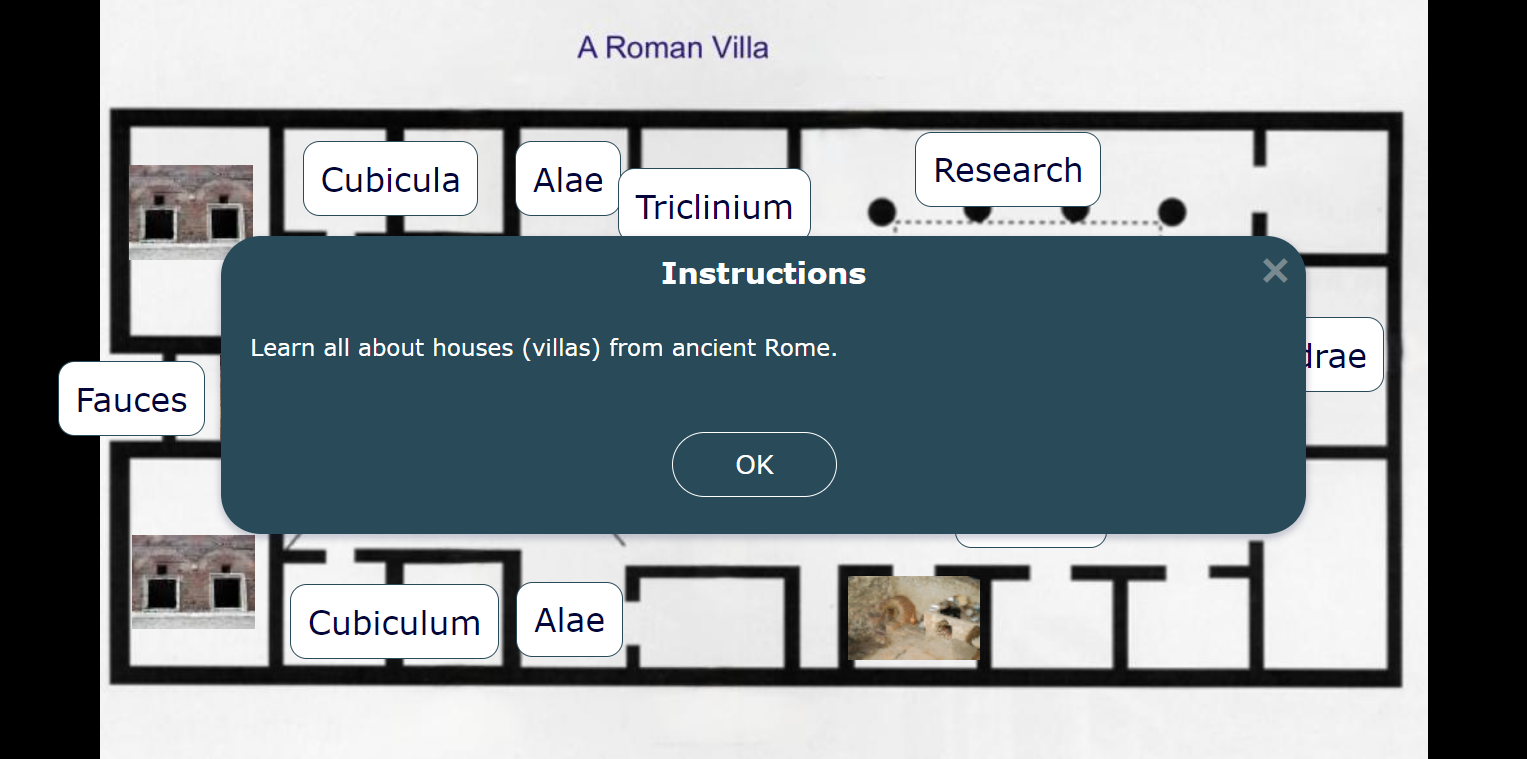 Click to open
Hotspot Image learning activities for Science
Clickable images for Biology
13. Human cell
Enhance your students' comprehension of the human cell. Videos are used to explain the different locations and functions that are indicated on the Hotspot Image. The students can zoom in and out for better viewing.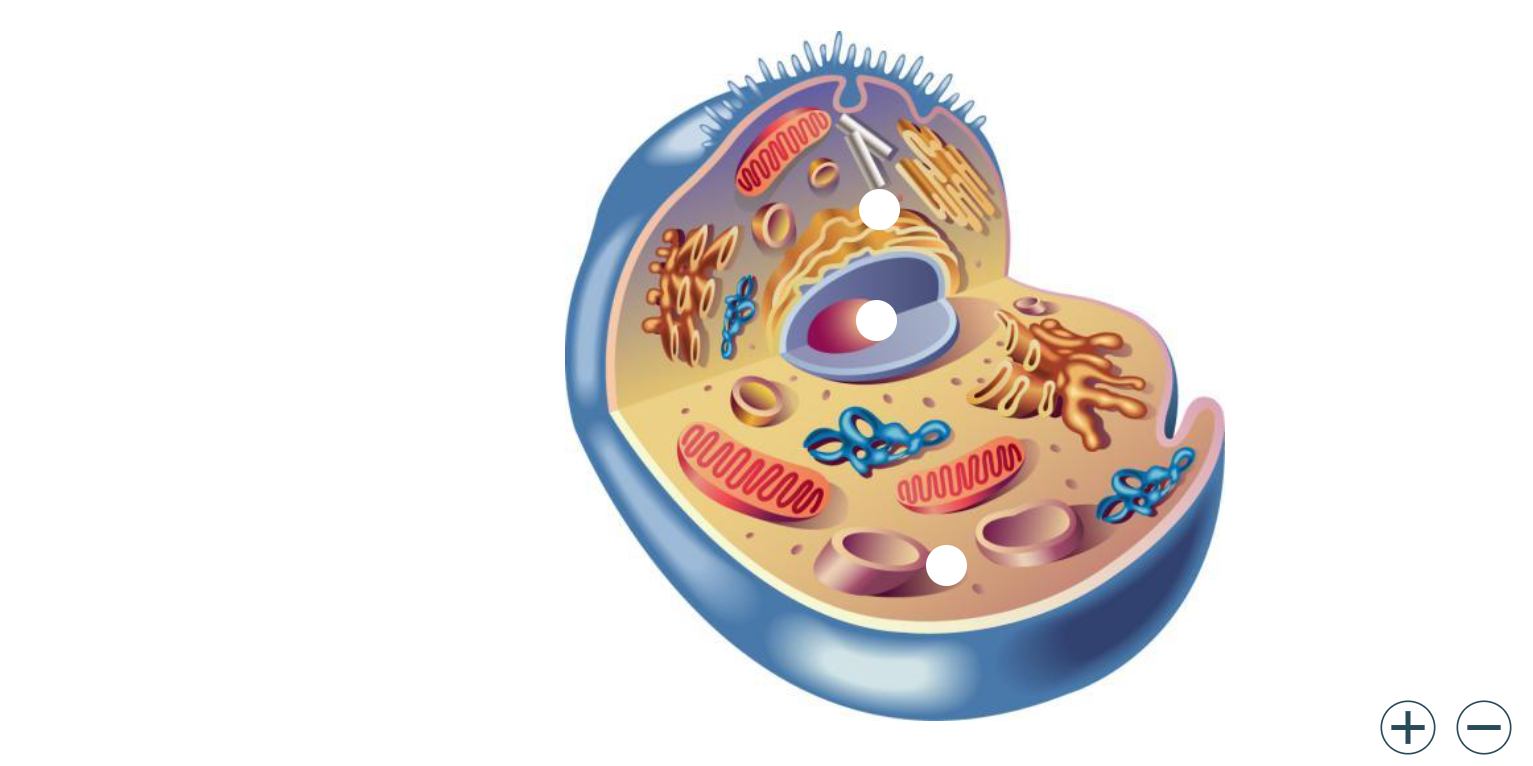 Click to open
14. Human body
The human body is very complex. Highlight each organ in a clear manner by providing the name and function. This image serves to support your theoretical explanation because the organ being discussed at that moment can be shown individually.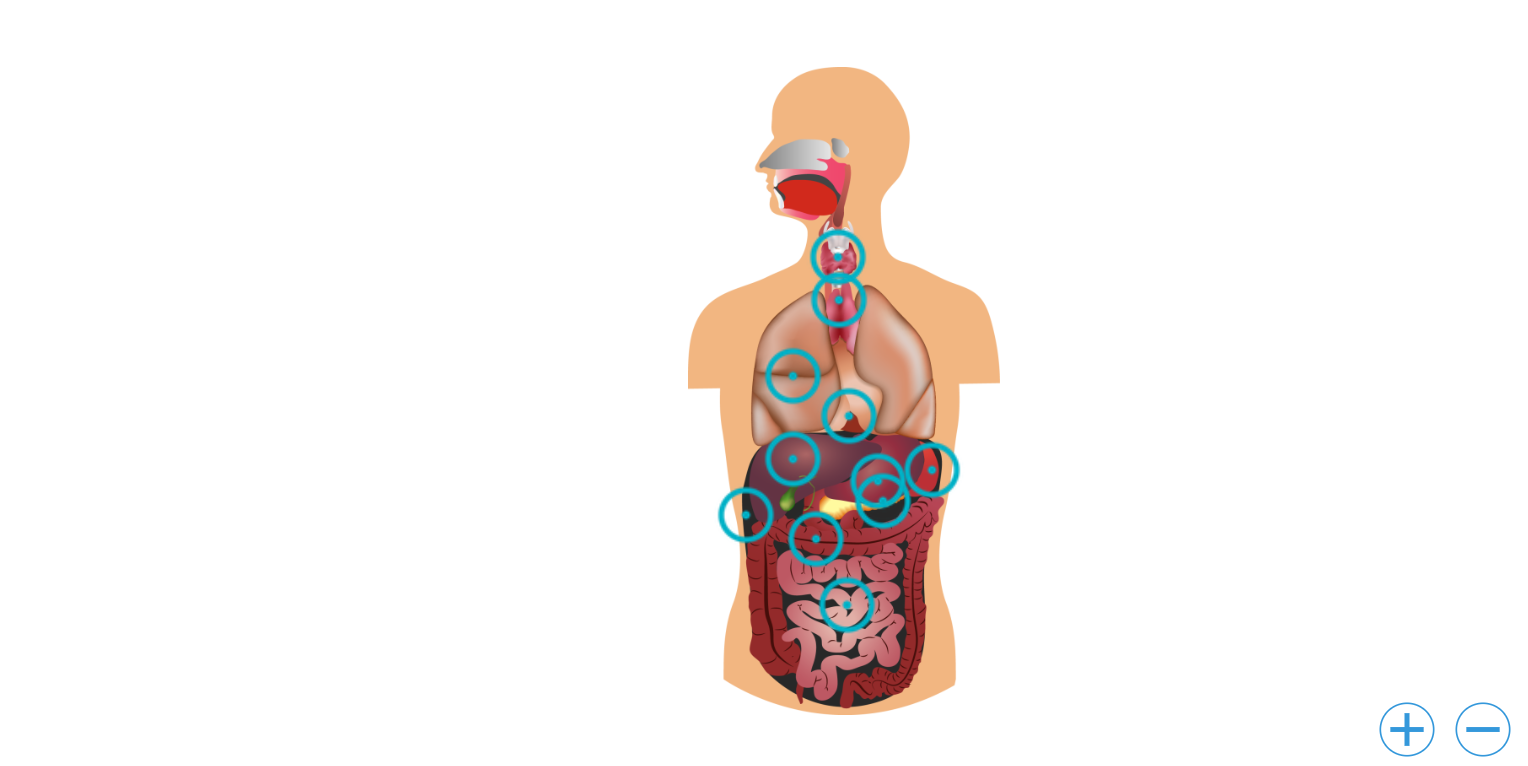 Click to open
Clickable image for Chemistry
15. Periodic table
The first time I looked at this table, I understood very little of it.😅A great added value would be if examples were shown for each element. Luckily, this is possible when using a Hotspot Image. Check out the result👇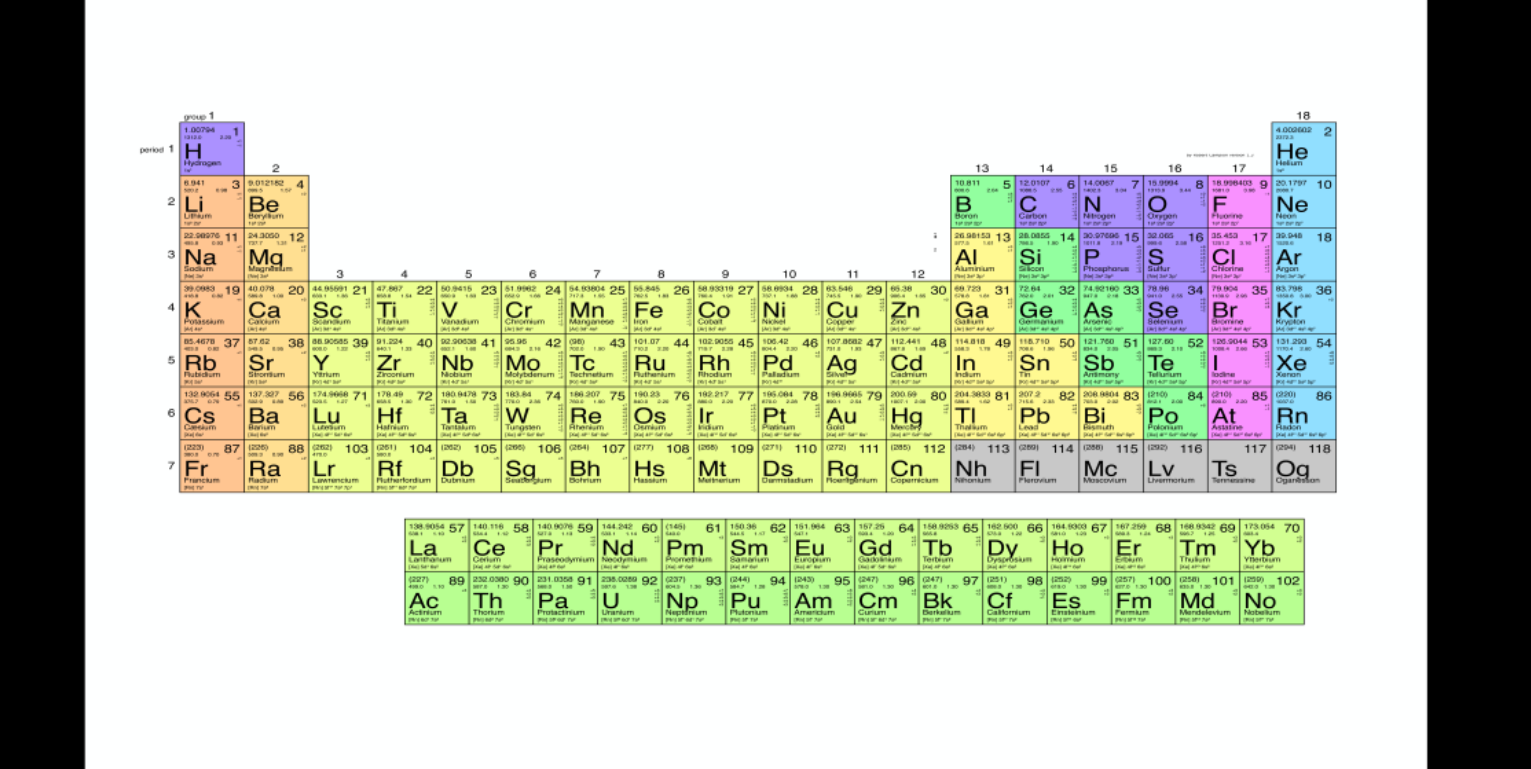 Click to open
Clickable image for Physics
16. Electrical circuit
Before you can draw an electrical circuit, it is important to know all the symbols. With this interactive hotspot activity, students can first think for themselves about the meaning of symbols and then immediately check it by clicking on the image.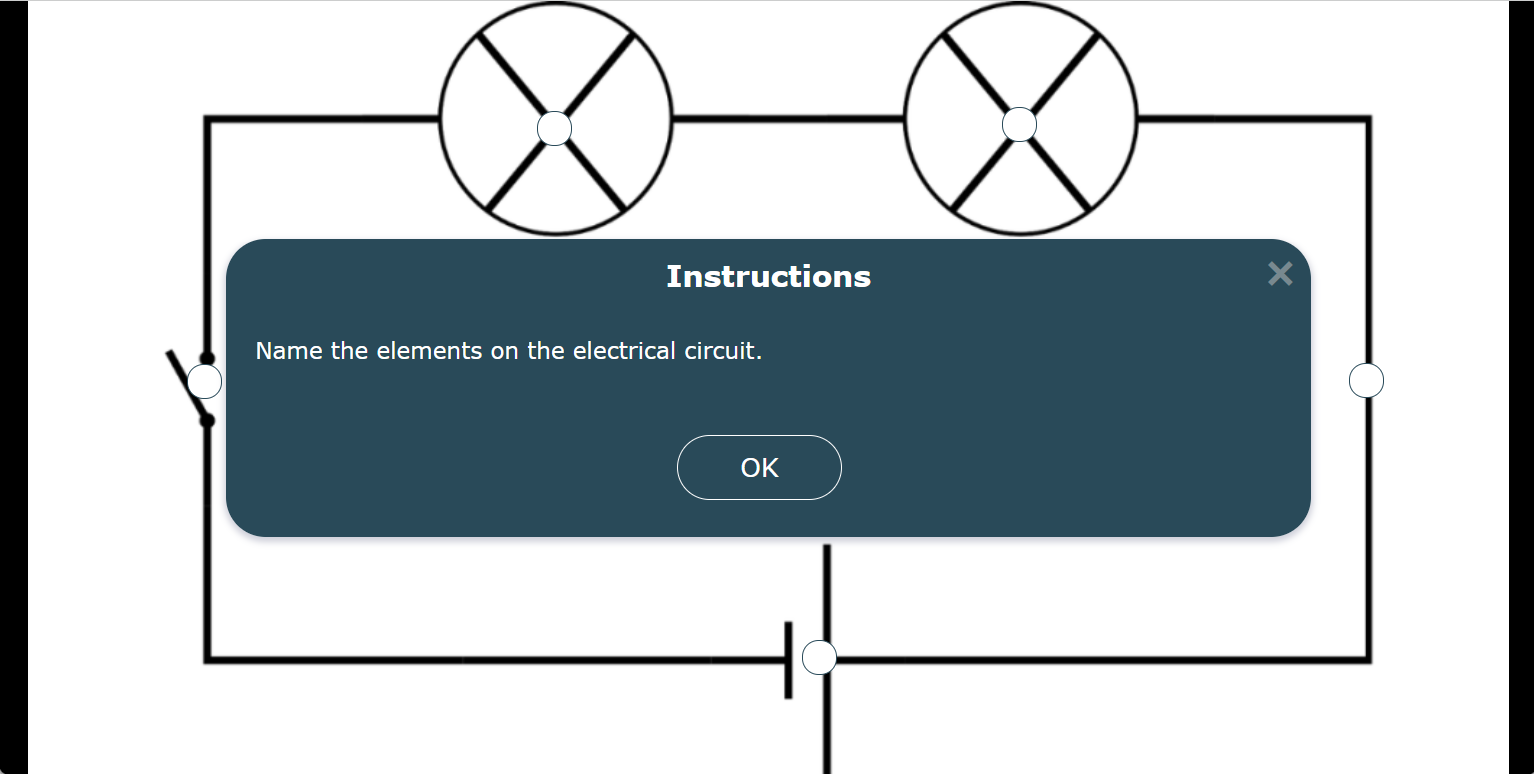 Click to open
Miscellaneous
17. Board game
You can create incredible board games using a Hotspot Image. This game incorporates tasks such as creating a puzzle, drawing something, and solving a word search puzzle. So there are additional activities/widgets hidden behind the Hotspot Image.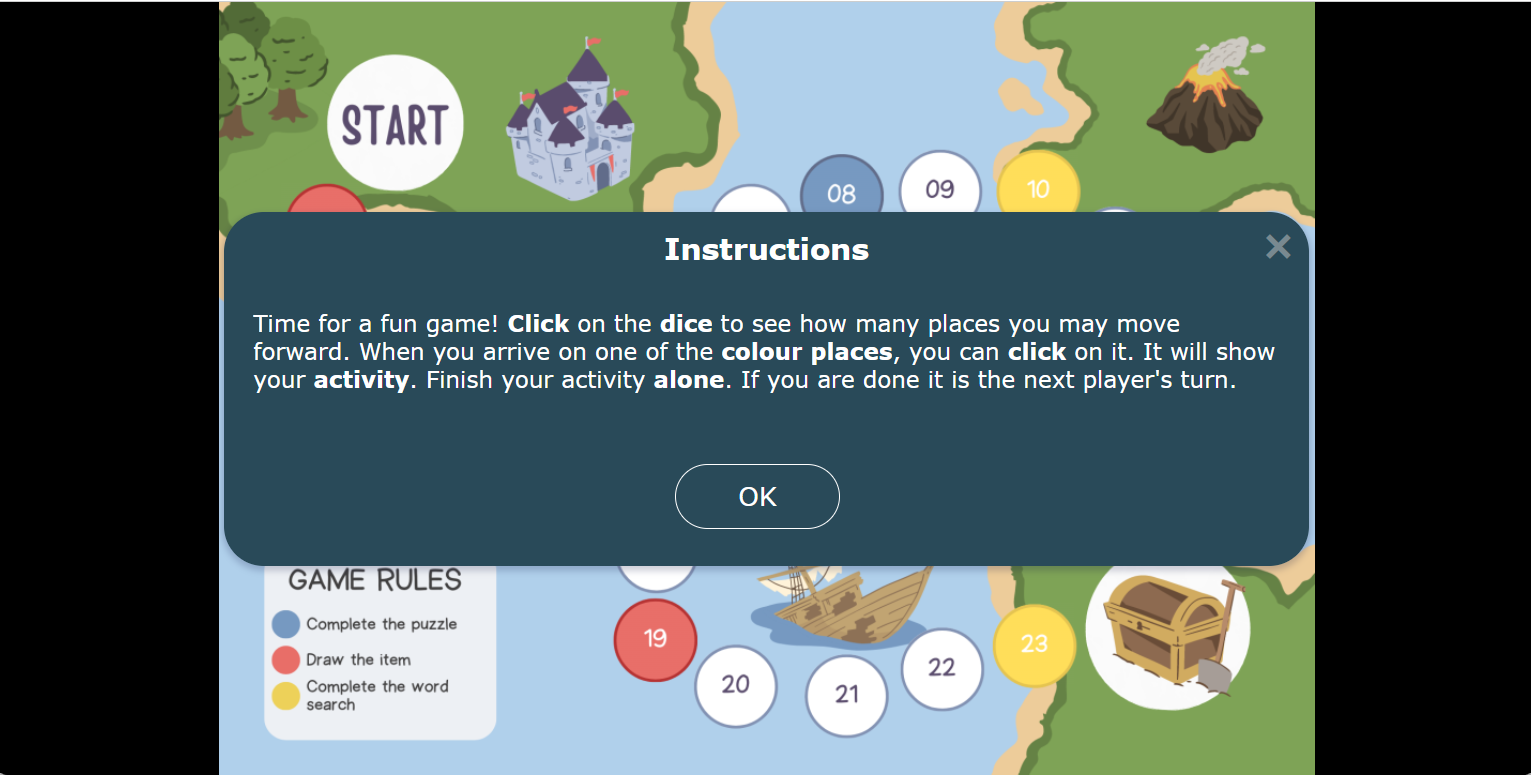 Click to open
18. BookWidgets games
BookWidgets offers a range of games that can be integrated into your classroom. For a clear and visual display of these games, the Hotspot Image widget can be utilized. After completing a task or game, users may navigate back to the overview screen with ease by clicking on the arrow located in the top-left corner. ⬅️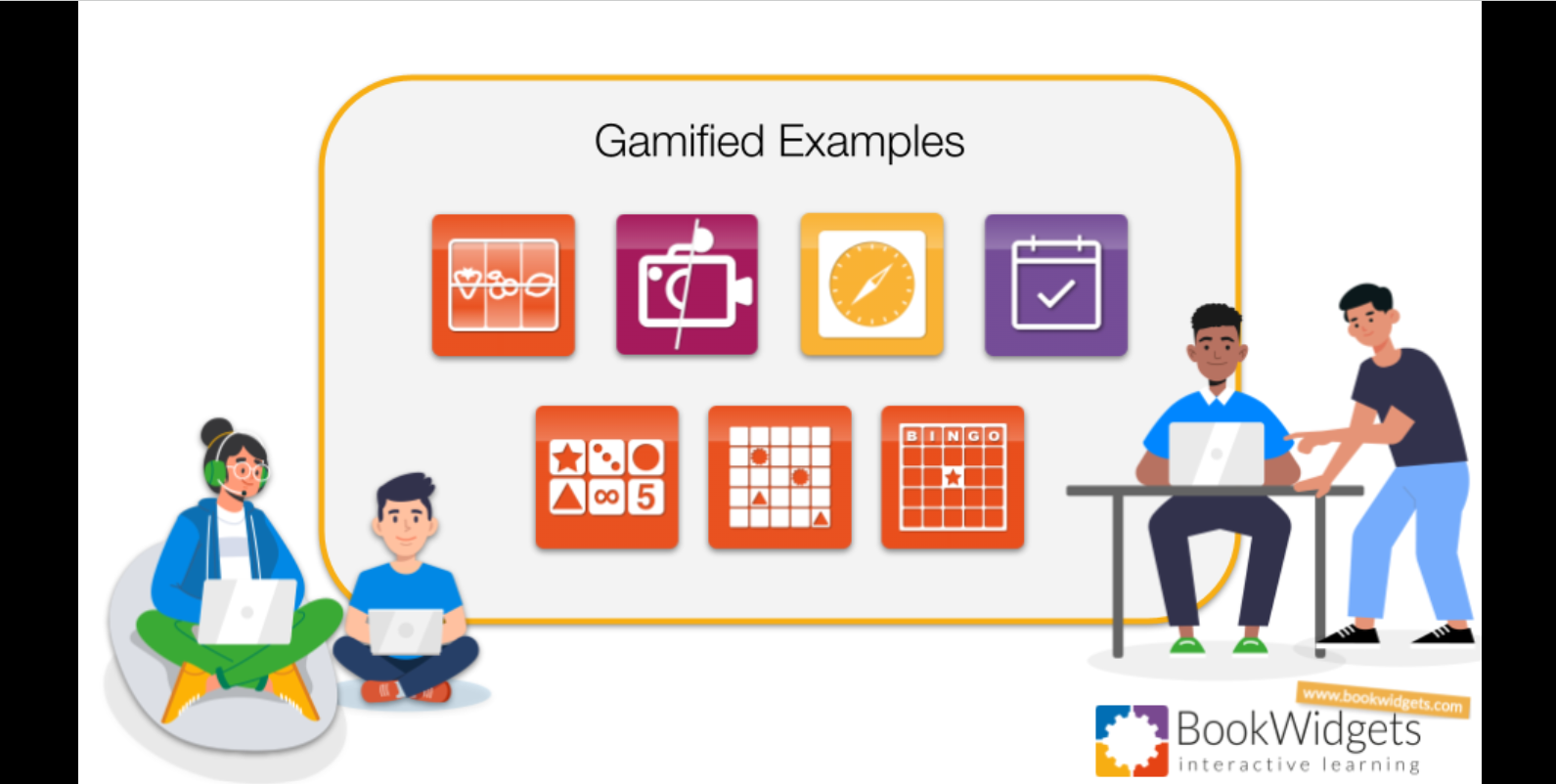 Click to open
19. Birthday calendar
Remembering birthdays is not always easy, but it creates SEL (Social Emotional Learning) connection with students. Instead of a paper calendar, it is also possible to create a digital one.📅 Depending on the student, you can show different activities. As an example, I used videos from Youtube where people/animals are singing 'HAPPY BIRTHDAY!'. 🎉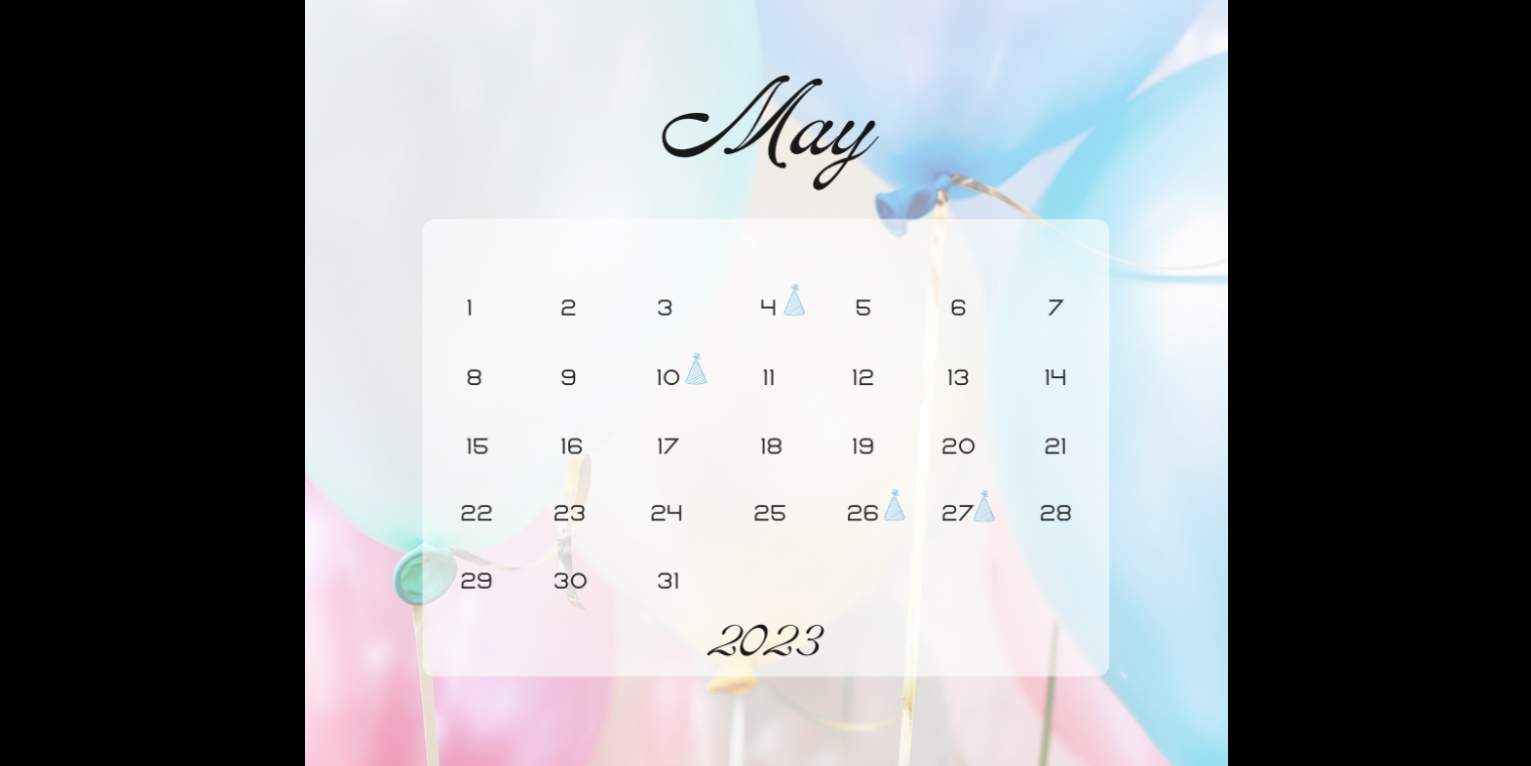 Click to open
20. Women's History Month
As mentioned earlier, it is possible to include different widget activities in a Hotspot calendar. Using this Women's History Month calendar, over 20 women are highlighted through quizzes, word search activities, crossword puzzles and more. Check out all the possibilities and variety.👇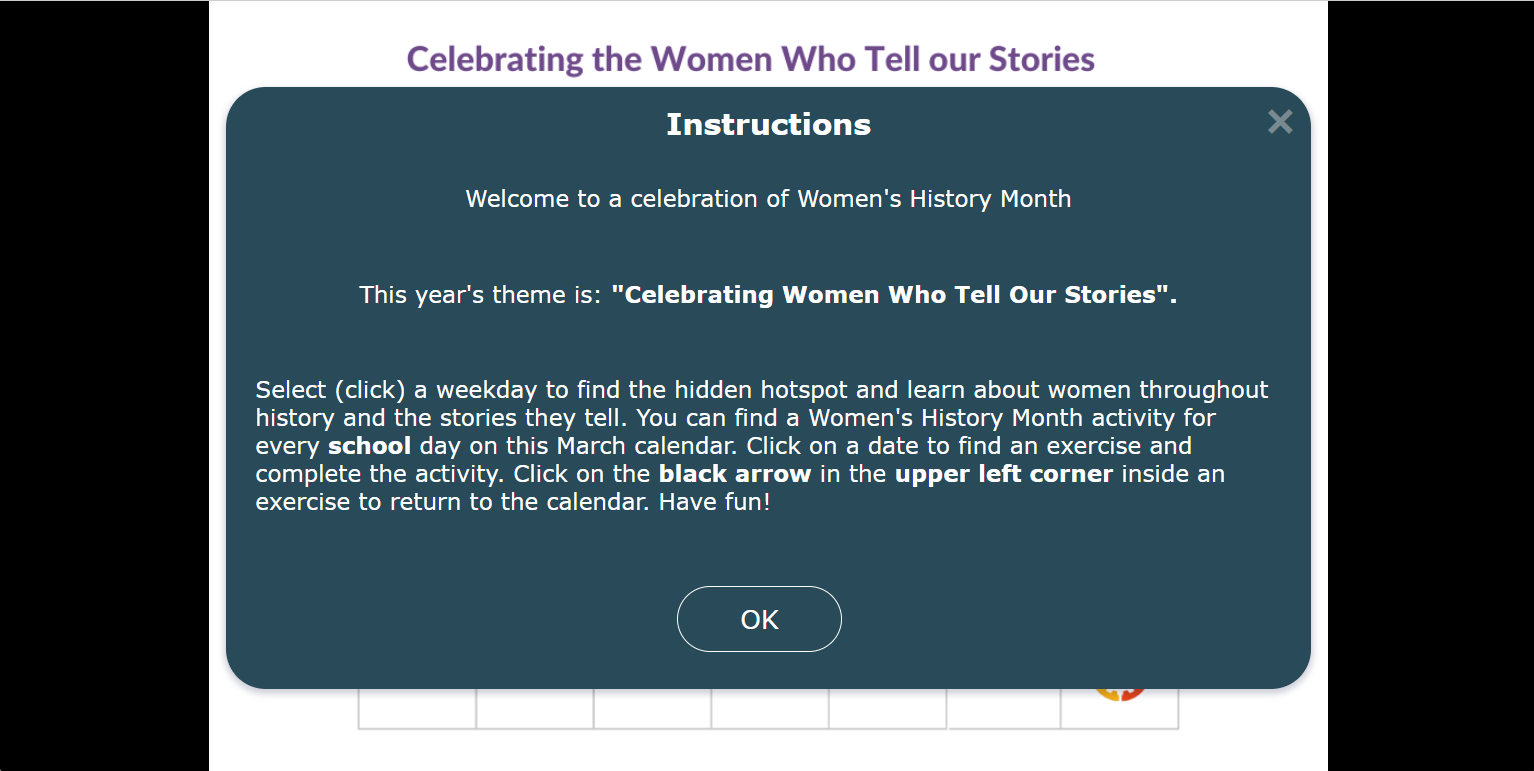 Click to open
21. Haiku Day
Using this interactive Hotspot Image, students complete the entire process of learning about and writing a haiku. First, they gather information, and based on the information they will write their own haiku. (Note: A haiku is a type of poem.)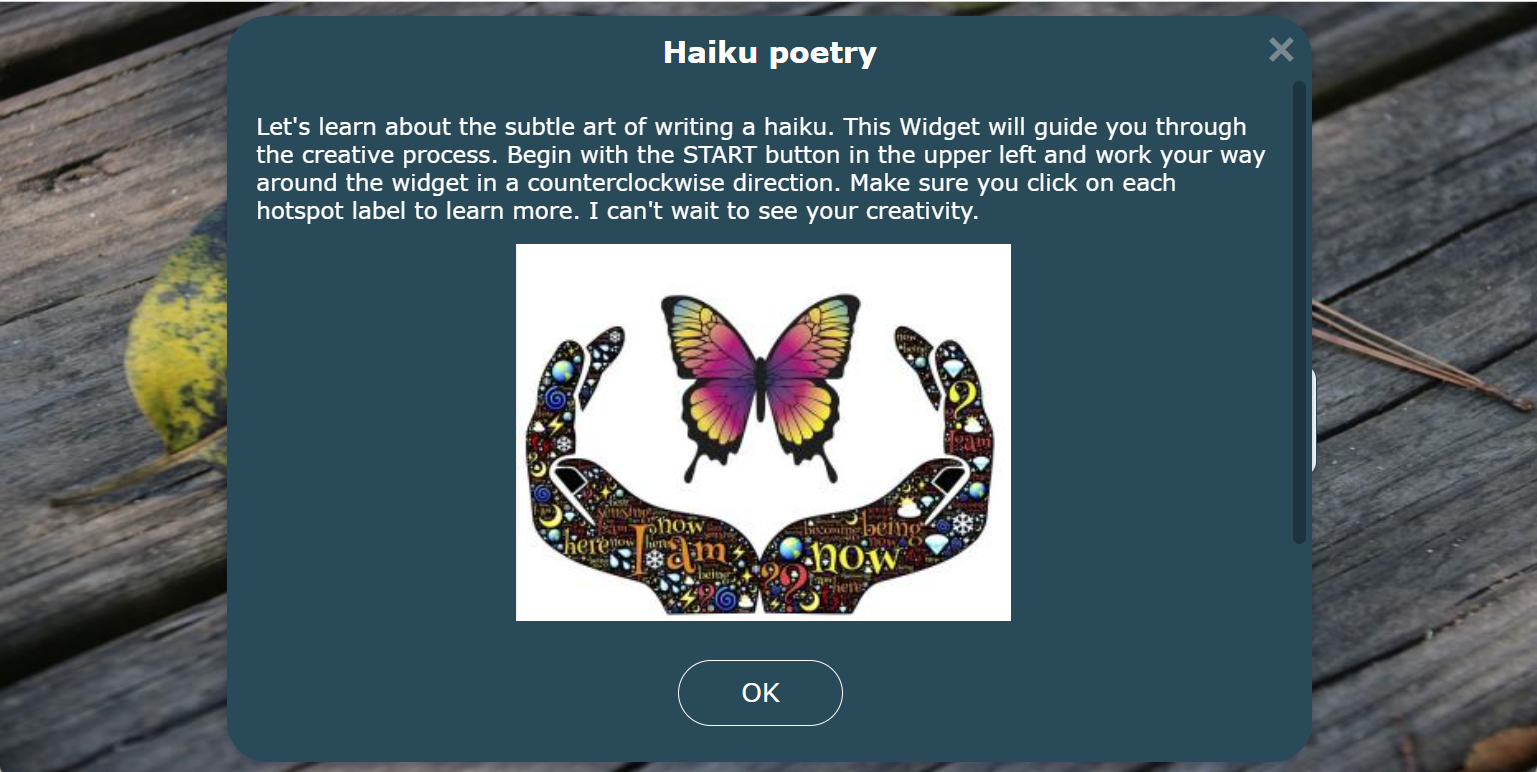 Click to open
22. Seek and find
Do you know about the Where's Waldo/Wally books?📚The same system can be used in a clickable image. Here, the idea is to search for Santa's stuff.👟 Of course, you can also apply it to another subject.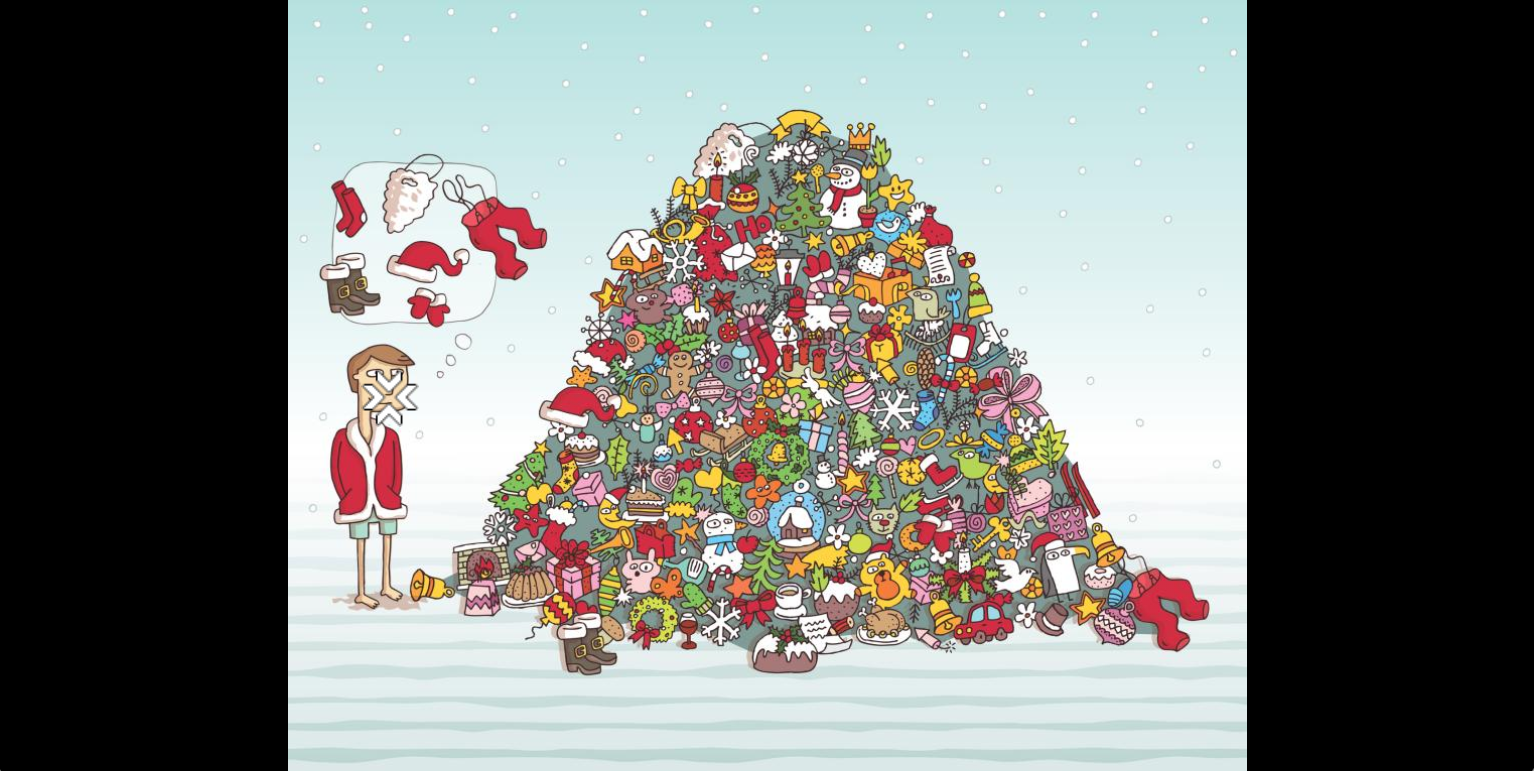 Click to open
What are the customization options in the Hotspot Image generator?
If you're wondering about how to create Hotspot Images, there's no need to worry. The process is both simple and efficient with BookWidgets, it includes a user-friendly Hotspot Image generator. The following settings can be adjusted:
Types of popup

The popup type can be text, video, image, audio or web (link). As you have already seen in the previous examples, it is also possible to integrate another widget by using the web link.
Hotspot marker

When it comes to displaying hotspots, the choice is entirely up to you. You can choose to use labels or images to indicate the presence of hotspots. Alternatively, you may prefer students to discover the hotspot by clicking, without the need for any explicit marker. Just leave it out and choose the option 'none'.
Popup location

The location where the content appears is also customizable. You can choose from a range of placement options: right, left, below or above a hotspot or centered over a hotspot.
Instructions

When using BookWidgets, you have the flexibility to customize the level of instructions provided to your students. Whether your exercise requires detailed instructions or can stand on its own, you can choose to include or omit instructions as needed.
Conclusion
That's it for today! Hopefully, the many Hotspot Image ideas for teaching have provided you inspiration and new ways to engage your students. Let us know on Twitter what your favorite example is. Have you created a Hotspot Image yourself? Don't hesitate to share it in our Teaching with BookWidgets Facebook group.