The ultimate WebQuest creator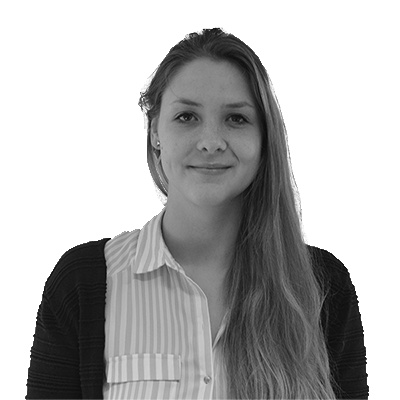 Lucie Renard —
What is a WebQuest?
A WebQuest is an inquiry-oriented online tool for learning. It's a lesson in which most of the information that students explore comes from the internet. Students go on an online quest and explore and analyze new information that is given via the world wide web.
When I hear the name WebQuest, I always have to think about King Arthur. Together with the Knights of the Round Table, he would go on a quest to find the Holy Grail.
My comparison is actually not far-fetched. In this post, I will explain what a WebQuest is, how to create a WebQuest using BookWidgets, and provide a tablet-friendly example.
The six stages of a WebQuest
Developed by Dr. Bernie Dodge at San Diego State University in 1995, a WebQuest typically has 6 common stages.
Introduction: Start with some background information about your lesson. It will guide students to the beginning of the process of inquiry. A little story usually works best here.
Task: In this section, you'll give students a mission, related to your story. It's the goal of your quest. In most cases, it's a single question that requires students to analyze information.

For example: "You just invented a wonderful new technology. What steps do you take to promote your invention?"
Process: Clearly describe the steps students should go through to accomplish the task. For every step you can provide web links, but even better is to use embedded widgets, resulting in a much richer and more modern learning experience.

BookWidgets' Hotspot Image, Image Carousel, Tip Tiles and 3D widgets are all great candidates for this stage in the quest. Another great option here is to include YouTube clips. A Planner widget can help students structure their work.
Resources: This is where you list the relevant sites, images, videos, maps and documents students can use during their quest. This often makes or breaks an interesting WebQuest, so make sure that you spend enough time brainstorming and collecting great resources.

Since searching and finding information online is a key 21st century skill, consider leaving some parts intentionally blank and ask students to hunt down the information online themselves.

This section provides another excellent opportunity to embed widgets to present information to students: use the Image Viewer to insert a hi-res image, pin information on a Google Maps widget or include PDF files with the PDF viewer widget.
Evaluation: In many cases you'll want to evaluate and grade the work of your students, so this section should clearly outline the criteria. The standards should be fair, clear, consistent, and specific to the given tasks. It's important to set clear goals, matching assessments to specific tasks, and involve the learners in the process of evaluation. Above all, make sure the evaluation criteria are easy for students to understand.
Conclusion: This is arguably the most important part of a WebQuest. Here, students can reflect on their work. "What have I learned? What went well? Where did I struggle?"

The teacher also summarizes the lesson or can ask for feedback from students. Have a look at the Survey widget for a powerful way to collect student feedback right from inside your WebQuest.
A good example of a WebQuest
In this example, you can clearly see the different stages.
See how the embedded widgets result in a much more interactive experience?
Now that you have a better idea on what makes up a great WebQuest, you can hopefully see its potential and are eager to start to create a WebQuest yourself. We'll explain how to make one for free below, but first, let's cover another important question: when are they appropriate to use?
When should I use a WebQuest?
A WebQuest is, unlike traditional learning methods, more interactive. You're telling a story with a problem. Your students have to solve it by working together, which is very motivating. Using this process encourages students to think critically.
A WebQuest can be used in the beginning of a lesson. Your students are gathering information and putting everything together. Afterwards the teachers can dig deeper an bring up new aspects that build on what the students just learned.

Are you familiar with the term "Flipped classroom"? Here the students learn the theory on the topic at home and work on "homework" in class. This allows the teacher to use class time more efficiently. A quest is perfect to have students discover content independently. Pick the tasks carefully to make sure students come to class the next day armed with opinions and questions, and great group discussions are sure to follow.

A Webquest can also be used as a case study. After introducing bits of theory, the teacher can see what the students remembered. It's not just a repetition, but a humorous or fun story with a clear educational goal that helps students remember more. In addition, the students get a little help from the internet if they need it.
With a WebQuest you can cover a one hour lesson, but you can also cover a whole theme spread over series of lessons.
How to create a WebQuest?
At the most basic level, you can create a WebQuest in PowerPoint, but that typically results in static and boring quests. You can do much better than that! In this tutorial, we show you how to create a WebQuest with BookWidgets, and we provide a ready to use template. You just need to add text and images.
If you need inspiration, you will find it on questgarden. The website provides different examples and themes of WebQuests. Then, you can easily use the BookWidgets WebQuest maker to make adjustments or to improve the quest by adding some appealing images or widgets. For more WebQuest inspiration, vistit webquest.org.
And now, it's your turn: