BookWidgets awarded 5-star review by Educational App Store

Bart Buckinx —
The Educational App Store (EAS) recently reviewed BookWidgets and we're happy to have received a 5-star certification! Because the Educational App Store team consists of experts, this is an important confirmation that our app is amongst the most useful educational apps out there.
Niels Vanspauwen:
"We are proud to be awarded with a 5-star certification in the section 'teaching tools'. With BookWidgets, we enable teachers to create great interactive content for the classrroom, and this certification confirms that we are on the right track."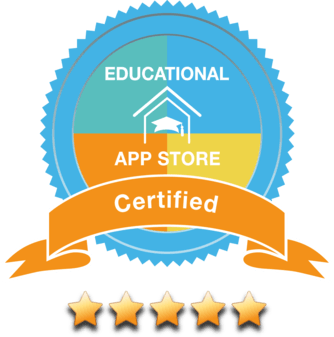 The review
An extract from the review:
"BookWidgets is clearly in a class of its own, an extremely useful and powerful addition to the EdTech portfolio of any teacher wishing to truly enhance their student's experience of learning."
Besides the 5-star review, we are also added to the EAS Curriculum Gateway Package. The School Curriculum Gateway supports schools and teachers with a collection of EYFS, KS1 and KS2 curriculum based apps. The primary goal is to assist educators in their search for applications, to build confidence in use and increase levels of attainment.
See more at: http://www.educationalappstore.com/app/bookwidgets-classroom-activities-for-ipad
About the Educational App Store
The Educational App Store (EAS) are educational app specialists, who provide personalised services relating to the successful integration of mobile learning in primary and secondary schools.
The EAS certified teachers review apps with this unique approach in mind. This unique Review & Certification is used by teachers, parents and students to find, filter and apply great educational apps.
Important is that the reviews are carried out by practising teachers who cover a wide range of subjects and ages. They deliver in-depth reviews which give users insight into the app. The Certification is based on a rigorous assessment of the app against their rubric criteria.