How to convert student hand-outs into digital self-grading worksheets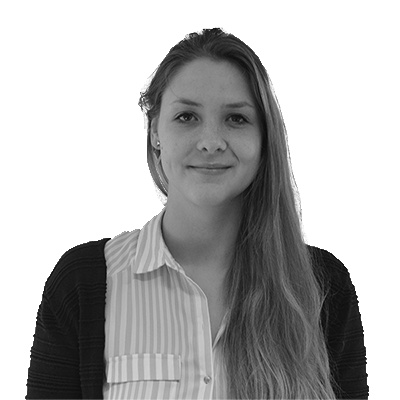 Lucie Renard —
Technology comes with many advantages. So why not assign digital assignments instead of paper ones? It's actually pretty easy to convert those documents into engaging interactive activities if you're using the right tools.
Picture this: with digital assignments, teachers can add:
More interactivity for students
Multimedia elements like audio, video, zoomable images
My favorite: automatic grading
A comprehensive and efficient feedback system
So, what are you waiting for? In this blog post, you will learn how to transform your paper worksheets (PDF or DOCX documents) into digital worksheets with BookWidgets. It's the perfect tool to digitize your worksheets.
Before we move on… If you're new to BookWidgets you need to see the bigger picture. If you already know BookWidgets, skip this part and discover the new docx/pdf import feature.

What is BookWidgets?

BookWidgets is a content creation and evaluation tool for teachers. With BookWidgets, teachers can create over 40 interactive exercises and auto-graded assignments with over 35 different question types. And now… teachers can import questions from their existing DOCX and PDF documents too! All teachers from all courses can use BookWidgets.
Teachers can easily integrate BookWidgets inside other learning management systems (LMS) such as Google Classroom, Microsoft Teams, Schoology and more. The integration enables teachers to follow student progress in real time when they are working on a BookWidgets assignment. This way, teachers can quickly guide their students in the right direction when they need help.
BookWidgets is being used by teachers all over the world for both summative and formative evaluation. The grading dashboard allows teachers to review student work efficiently and easily give comprehensive feedback.

Convert your Microsoft Word documents or PDF files into digital worksheets
When you're using a new EdTech tool like BookWidgets, you always have to spend so much time transforming your assignments and putting them into the tool. Only after that, you can enjoy all the advantages this tool has to offer, like auto-grading, feedback options, possibilities, live monitoring and so on.
That's why BookWidgets introduces the Microsoft Word and PDF document import. You can now import questions from your existing DOCX and PDF documents into quizzes and (split) worksheets.
Let me show you how you can import questions from docx and pdf documents into your BookWidgets quizzes and worksheets, step-by-step. If you rather want to see for yourself, check out our handy BookWidgets video tutorial about the document import feature.
Step 1: Prepare your documents

The document you want to convert to an interactive worksheet or quiz needs to be saved on your device (not in the cloud). Also note that you can only import questions from a Microsoft Word document (.docx) or a PDF file. If you still need to convert your .doc documents to .docx, make sure to click File > Save as > choose Word Document (.docx)
When you're importing from a PDF, it must be a text-based file (not image-based) Here's how you can find out: open the PDF and try to highlight text with your mouse. If that works, your PDF is text-based. Note that PDFs may be image-based intentionally precisely to prevent copiablity.
Step 2: Prepare your widget

Choose the widget type you'd like for your assignment. You can only import questions into a quiz, a worksheet or a split worksheet. If you don't know the differences between the three interactive widgets, click on the name to see an example of how each widget will look like for your students.
Click on "Create new widget" > choose your widget type. You can already give it a title and change some settings if needed. Of course, you can do this later on as well.
Step 3: Start the docx/pdf document import

Let's say you choose a worksheet widget. At this moment, it's still empty. Click on the cogwheel icon the the upper right corner and choose "Import from document (.docx, .pdf)"
This is where you might need some directions. Make sure to
watch the video below
, as we will show you how this import feature works.
A few important guidelines when you're importing docx or pdf questions to your worksheet:
You always have to highlight the piece of text you would like to use for instructions/directions. This text will always show in the "question" section in a question type.

Then, indicate the question type in BookWidgets. Click on "*New question*" and make the right choice. If you are completely new to BookWidgets, it might be a good idea to check out this widget so you get an understanding of the possible question types and formatting in your digital worksheet.

Depending on the question type you have chosen, highlight new pieces of text and define them as configuration fields. Only configured/indicated fields will be imported.

You have now imported your first question. Keep on going! To create and import a new question, highlight the new piece of text and select "New question" again. Repeat this process until all your questions are transformed to digital interactive questions.
Step 4: Check your imported questions

You still need to check all your imported questions as they still need a bit more work. Go over them one by one so you can still:
Indicate the right answers
In BookWidgets, teachers also have to indicate the correct answers so the questions can be auto-graded. In your .docx or .pdf, questions don't always have the right answers filled out. Most of the time, they are left open so students can fill them out.
This means that you have to go over your imported questions in the BookWidgets worksheet again and indicate the correct answers as mentioned below the questions (= teacher instructions). Once you indicate the correct answers, your worksheet will be auto graded and you will save a lot of time (again!).
Delete unnecessary layout
When marking your questions or your text inside your document, you'll notice that BookWidgets will import some other layout you don't want. Make sure to always check the questions you've imported and delete unnecessary formatting like bullet lists and symbols.
Indicate your scoring options
Something we can't bring over is the score on a question. This means that you have to go over your imported questions and scroll down to the scoring options. Now indicate the scoring weight and how you would want the score to be calculated.
Step 5: Add more questions if needed

The document importer is probably one of the most powerful spells to add to the BookWidgets spellbook. But as you may or may not know, all magic always comes with a price… There are some limitations to this feature as well.
You can't import all 36 question types to your worksheet, but we've covered the most important ones:
Text question (just for giving instructions/ extra explanation or theory/ describe your goals/ …)
Multiple choice question & multiple choice with multiple possible answers question
Single line text question (Short answer - open or closed)
Multi line text question (long answer - open)
Rich text question
Fill-in-the blanks question
Mark sentence question
Drag words in sentence question
Correct words in sentence question
Fill-in-table question
Question table & question table with multiple possible answers
Annotate picture question
Whiteboard question
Word ordering question & picture ordering question
Picture multiple choice question & picture multiple choice with multiple possible answers
Rated multiple choice question
Numeric question
Equations question
This basically means that if you want to add more questions, you can still do this. Just click on "Add question". And choose some questions you couldn't import using the import from document feature.
Step 6: Choose your settings

As BookWidgets is completely tailored to a teacher's needs, there are many options you can enable or disable for your teaching. After adding all your questions, make sure to go to the:
Title & reporting tab: enable or disable students to submit their answers
General tab: Go over the worksheet/ quiz options that are important to you. Can students see the correction immediately after submitting, or do you want to return feedback on your own terms?

BookWidgets document import - What you can and can't do
There are some extra details that you may want to know when importing documents into BookWidgets.
Besides the fact that this document import option enables you to save time when converting your documents to digital worksheets, it has some more tricks up its sleeve:
Import images

When you want to import an image into a question with images (like the annotate picture question) or when you want to add an image to your multiple choice question, that's possible with just one click. Just indicate the image you want to import to your question and that's it!
Be aware that importing images from PDF files are limited to Text-based PDF documents.
Import math or chemistry formulae

As you may or may not know, BookWidgets use a math language called LaTeX for entering equations. Once you get the hang of it, it's so easy to add complicated formulae to your digital activities. If LaTeX is completely new to you, don't worry: you can import formulae from your documents into your BookWidgets questions. It will automatically translate each formula into LaTeX.
However, there are also some restrictions to the new document import in BookWidgets.
Layout change

When you indicate the .docx or PDF document in BookWidgets, you will see that the formatting of your document changed a bit. Everything is still there, so it shouldn't matter that much. I just wanted to give you a heads up. You'll have to get used to the new layout a bit.
PDF import limitations

As mentioned before, PDF documents have a particular set up that makes it harder to recognize what's on the PDF. That's why the document import feature will work better if your PDF is a text-based PDf instead of an image-based PDF.
Again, here's how you can find out: open the PDF and try to highlight text with your mouse. If that works, your PDF is text-based. Note that PDFs may be image-based intentionally precisely to prevent copiablity.
In some cases, it might be a good thing to try and convert your PDF file into a .docx file. You can use the pdf to docx website for that.

Video tutorial: Import questions from existing MS Word and PDF documents into BookWidgets
Before you go, make sure to watch this handy video tutorial on the BookWidgets DOCX and PDF import feature. Frederic will explain everything to you step-by-step.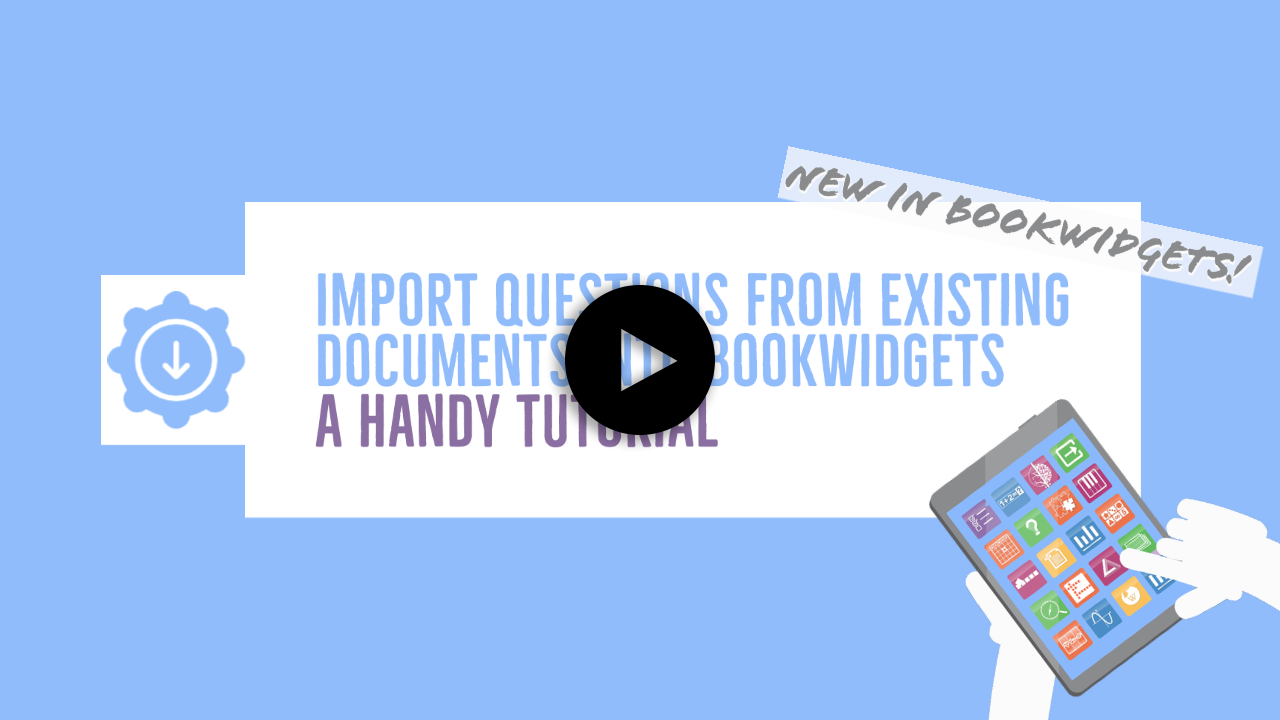 Click to open
Wrap up
I hope you like BookWidgets' newest addition! Make sure to share this with your fellow teachers who are just getting started converting their existing documents to digital worksheets with BookWidgets.
If you're new to everything you just read, make sure to start at the beginning and create your first BookWidgets worksheet or quiz: