Top 7 EdTech life hacks every teacher needs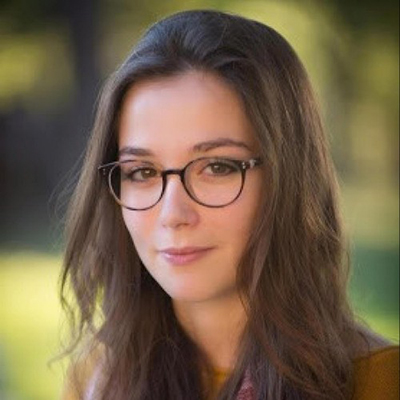 by Lisa Griffin — May 24, 2019
Have you seen the results of the World Teacher Survey conducted by Cambridge in 2018? There were few interesting elements related to the technology that teachers use. When asked about the most challenging aspects of their jobs, 28% of teachers identified "technology not working properly" as an issue. 15% Had a problem with measuring student performance, and 14% faced difficulties to find resources to use in class.
Do you recognize yourself somewhere?
With the rapid growth of educational technology, teachers can use various tools to overcome common obstacles they face. From various apps to important tools like interactive whiteboards, they can take education to a whole other level with the help of technology.
Let's list 7 simple EdTech life hacks that will change the way you do your job. They work for primary school teachers, high school teachers and higher education teachers.
7 EdTech hacks to make you a more effective teacher
1. Use webites to teach and trigger discussions
Whatever lesson you teach, you can find great online resources to share with your students in class.
But will you simply show a webpage article and tell everyone to learn what's on it? That would be the same as instructing them to learn whatever they get in the textbook. Your students won't be inspired to learn.
You need a tool that helps you edit any web page, online article or blog post. You will need a tool that allows you to add instructional content and questions directly on the page.
EdTech hack:

InsertLearning is the tool that makes those things happen. You can edit any webpage and highlight sentences, ask questions about them and assign them to certain students. Add explanations to text on the webpage where needed and let your students share ideas while going through the webpage.
2. Collect educational content and share it with your students
What do you do when you want to share online resources with your students? Do you send a list of links to everyone's email addresses? That's boring, it takes a lot of time and it's not from this time. Better is to save those resources to one general page… or Pocket.
EdTech hack:

This app allows you to put all useful educational resources in their "pockets". Pocket is a tool that lets you save content from anywhere and organize it by topic. Sounds similar to Pinterest? It is, but it's for educational resources, and it's safe to use in and outside the classroom.
3. Use technology to check papers
You can be objective when grading multiple-choice questions and tests that don't require long answers. But when it comes to essays, your judgment is not 100% unaffected by your own points of view. If someone writes an essay on abortion and takes a stand you don't agree with, you might give a lower grade because of that fact.
You need tools that help you check papers in the most objective way possible. Your judgment as a teacher is not excluded when checking papers. Tools such as the one below, however, make it much easier to give a fair grade. Plus, you can recommend these to your students, so they can improve their papers before handing them over.
EdTech hack:

Use Robot Don to check punctuation. It's a very simple, but effective tool that will spot the mistakes that your eyes miss. By the way, Robot Don is an artifical intelligence creature. He has cut his teeth on essay checking and grading!
4. Watch documentaries in class for free
YouTube is a great tool for watching videos in class, but it's not the best one. There are ads in the middle of videos, and the content is not always safe, so you have to watch before you let everyone else watch. There's something that's the right fit for your classroom when it comes to watching documantaries for free.
EdTech hack:

Use Top Documentary Films for informative and educational films. You get free access to full-length documentaries on various topics such as nature, psychology, health, drugs, economics, history, sexuality, media, sports, science, and so on.
5. Get resources from other teachers
The World Teacher Survey from Cambridge University revealed another interesting fact: 11% of teachers struggle with lesson planning. Even the ones who don't see this as a huge challenge could use a tool that simplifies the process.
Almost every country has its own "lesson idea library" in which teachers share or sell their lesson plans. It's a good way to get inspired or just not to reinvent the light and use lessons that are made by other teachers. Of course, it goes the other way as well. You can share your lesson examples and materials too.
EdTech hack:

Teachers Pay Teachers is the the platform for teachers in the US, UK or other English speaking countries. You get access to over 3 million resources, such as worksheets, lesson plans, posters, printables, and activity guidelines that you can use as they are.
6. Type with your voice
Notes are important. When you present a lecture, you want your students to note down the crucial aspects. But if you have a class focused on writing instead of listening, you have a problem. Adding voice to your lecture documents is the solution. Let students focus on the listening, you'll do the talking.
EdTech hack:

Did you know Google Docs has a voice typing feature? All you need to do is turn on your microphone and give it a command to start typing. Tell the tool when to type, so you'll only have the most important elements of the lecture as notes. Then you'll share them with the class. Super easy and super cool!
7. Find great writing prompts online
As a teacher, you have a responsibility to engage your students with writing assignments. Almost no one likes writing, but you must find a way to make assignments more fun for them.
When thinking of writing prompts, you tend to be subjective. You choose something you like. Why don't you let the students choose?
EdTech hack:

Write About is a great website for teachers that helps you find a way to reach students with interesting story prompts. It has thousands of ideas to write on, and it can be customized for your classroom specifically. Choose a few prompts and let your students write on the one they like.
Everyone benefits from the right EdTech tools
It doesn't matter whether you like modern teaching methods or not: if you teach modern generations, you have to implement some of them. Your students benefit from technology, but so do you.
And if you want to read more about using technology in your classroom, you can just stay here and browse our educational technology-focused blog. You'll be amazed about all the teaching apps in the EdTech universe!