20+ helpful professional development resources for teachers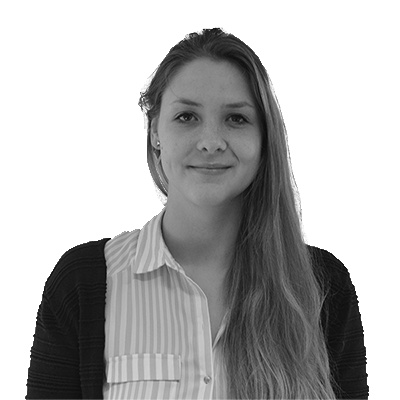 Lucie Renard —
As a teacher, we encourage our students to never stop learning. But what about us? Do we try to learn new things or do we stick to the same teaching patterns every day, month, year?
In this blog post, I'll show you some handy website for teachers to develop their teaching skills. Professional development is necessary in every job. Especially when times are changing, you might need some help with using technology.
I divided the professional development resources for teachers in 6 categories: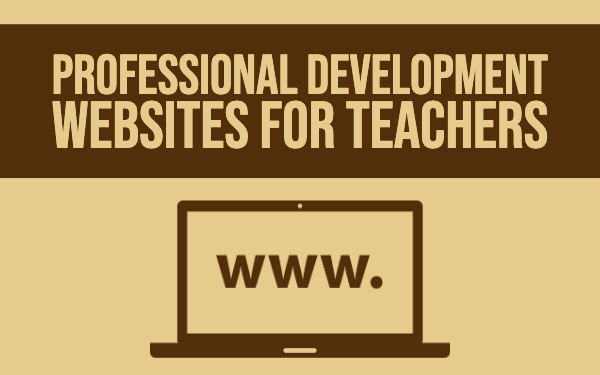 Professional development websites for teachers
These websites have professional development resources for educators in many different categories. Do you have a problem in your classroom or do you want to learn more about something specific? You'll find some useful information right here below.
KQED Education is a 'hub' or website for learning and engagement for educators (and students). They provide free standards-aligned content and resources for educators with a focus on amplifying youth voice, making media, civic participation, and richer learning, we provide.
Edutopia is a comprehensive educational website/blog and online community. Edutopia wants to increase knowledge, sharing, and adoption of what works in education. Its core topics are project-based learning, comprehensive assessment, integrated studies, social and emotional learning, educational leadership and teacher development, and technology integration.
TeachThought's mission is very simple: learn better. The blog has a huge variety of topics divided into four categories: critical thinking, learning, teaching and the future of learning. This blog is definitely a blog every teacher should read! In Addition to their posts, they have a large range of interesting podcasts.
BookWidgets is a digital lesson creation tool for teachers but also has a blog with inspiring articles, educational technology tips, and lesson ideas. In fact, if you're reading this article, you're on the BookWidgets blog. Make sure to browse around and look for other interesting content.
The Shake Up Learning blog provides teachers with practical resources for using technology in the classroom. Kasey Bell is a former middle school teacher, who proves why we should never settle for the boring when it comes to bringing out the very best in our students.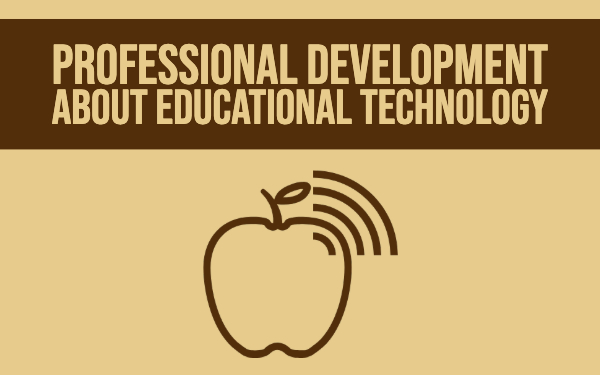 Professional development about educational technology
The world is getting more and more digital, so is education. Educational technology can make your classroom flow so much more productive, and in many cases, students just start smiling when you're thinking about using fun apps and tools for a lesson.
This blog about education is one of my favorites! Richard Byrne, the author, taught for eight and a half years at Oxford Hills Comprehensive High School in South Paris, ME. During that time he piloted 1:1 laptop use before the program went school-wide. He writes about using technology in the classroom. He recommends fun apps and tools you can use in your classroom. The learning stays the same, but the way you teach changes. Free technology for teachers gives you the possibility to reach your students more actively.
Every two weeks, BookWidgets releases a new EdTech school video on their YouTube channel. If you want to know more about what educational technology you can use as a teacher, you should definitely take a look. Lucie (that's me! 😊) gives you tips and lesson ideas on how you can integrate technology in your classroom. Subscribe to this channel to stay on top of new videos.
This website and blog is a resource of educational tools and mobile apps for teachers and educators. It has lots of resources in several categories. Whether you're looking for an app in the flipped classroom, to use AR in the classroom or to create e-books with, this website has the best suggestions for you.
EdTech Magazine is a digital and paper magazine about, yes you guessed it right, EdTech. The website focus is on exploring technology and education issues that IT leaders and educators face when they're evaluating and implementing a solution. If you want to implement tech in your school or classroom, they provide possible solutions. So this one is bigger than just implementing apps and fun tools in your lessons. It's about setting up a digital school culture.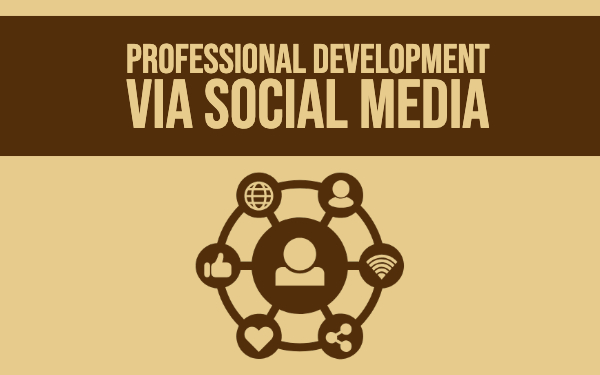 Professional development for teachers via Social Media
You can learn so much from social media. Follow the right people, boards, streams or groups and you're all set to have an endless load of educational topics you can learn from.
Twitter offers something for everyone: information, resources, and an easy way to connect with inspiring and influential teachers. Use the education hashtags to follow your favourite topics or topics you want to learn more about. Ask professional development questions using the hashtags #PLN and #ProfDev. Create lists with people that Tweet about education and particular topics.
Use Pinterest to search for new ideas and save them for later use. Create boards with topics you want to learn more about and search through Pinterest for ideas concerning these topics. Pin the ideas you like to your boards. Board names can be: "classroom management", "teaching methods", "differentiation" and many more. Here's an example of our BookWidgets Pinterest account. If you want to stay up to date with our pins and ideas, just follow the boards that interest you. Here's also a post with some great Pinterest boards and accounts every teacher should follow.
Look for Facebook communities (groups) where teachers gather to share ideas and articles with each other. Learn from other teacher's best practices and participate in multiple discussions. There are countless interesting Facebook groups for teachers, so make sure to pick one that's active and valuable for you. You can also like Facebook pages that publish interesting content like the BookWidgets Facebook page. If you like a page like this one, their articles and videos will show in your Facebook stream.
Just like in Facebook, Linkedin also has groups you can join and learn from. You can share content yourself or ask questions to other teachers. Linked is build to grow your professional network, so connect with people that might help you out or that inspire you. Maybe, one day, you'll need your network's ideas or services for a school project or something else. Here are some groups you can join and follow: Teacher training and education, TechinEDU, Teacher support group and Teacher resources for better teaching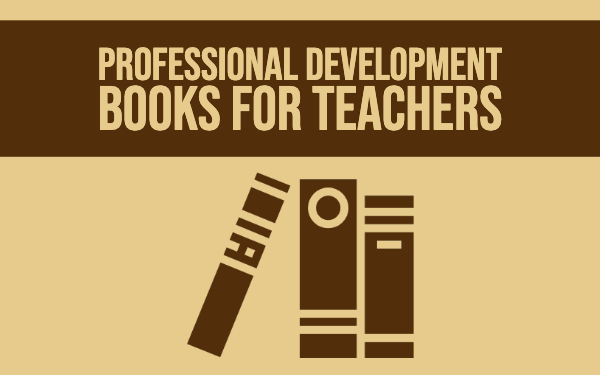 Professional development books for teachers
As there's a universe full of professional development books for teachers, I want to point out this great list of books for teachers first. Here are some more know books every teacher should read.
By Daniel T. Willingham. This book teaches you how the mind works and what this means for in your classroom. I summarized this book in a blog post series already. You can read about it right here: part 1, 2, 3, 4 and 5.
By Dave Burgess. This book offers you inspiration, practical techniques, and innovative ideas that will help you to increase student engagement, boost your creativity, and transform your life as an educator. The book contains over 30 hooks specially designed to captivate your class and 170 brainstorming questions that will spark your creativity.
By Harry K. Wong and Rosemary T. Wong. If you've just started in teaching, this book is your holy grail. The book emphasizes the importance of classroom management strategies with clear expectations and consistent consequences. And even if you're an old rot in the field, you might learn some things as well.
By George Couros. The author encourages teachers and administrators to empower their learners to wonder, to explore—and to become forward-thinking leaders. Learn how to respond to students' natural curiosity to help further their own exploration and shape the way they learn. If we want innovative students, we need to be innovative as well. Innovation is not about a skill set: it's about a mindset.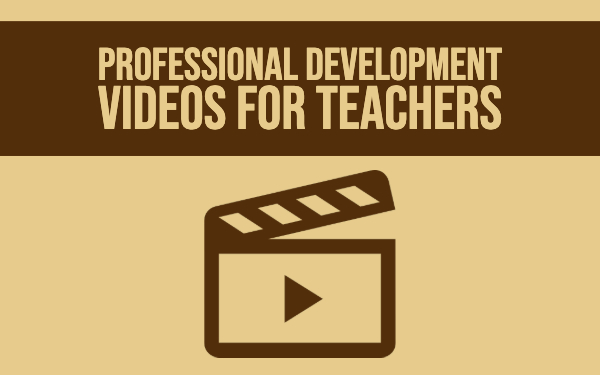 Professional development videos for teachers
Some times it's just more fun to learn by watching videos. Here are some great video websites that will spark your teaching.
Lynda (or LinkedIn learning) is a pretty well-known platform which offers high-quality video tutorials on just about anything. Teachers and educators can use it to learn new skills. Many of the courses teach educators to handle digital programs or systems like Canvas, Moodle, Office, Brightspace, and so on.
TED talks are the best way to get your teacher game face on point. They will inspire you or think critically about what you're doing right now in your classroom. I selected a TED talk playlist about education for you (Click on the title link), but there are many more video talks you should see. Just search for education and you'll know what to do every minute of your free time.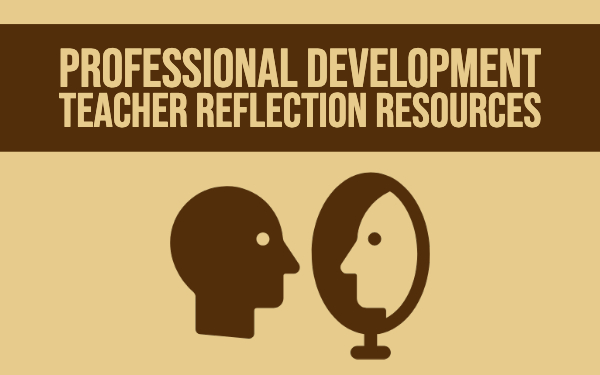 Professional development teacher reflection resources
To become a better version of yourself, you must embrace feedback and criticism and reflect on your own teaching. I wrote a post about different ways you can reflect on your teaching, along with 20 reflection questions for teachers. I'm giving you four self-reflection resources you can use right away.
An exit slip (a.k.a. exit ticket) is a great way to quickly gauge student understanding at the end of a lesson. It gives you a snapshot of how well students understood today's lesson so you can tell whether you can start building the next layer. Of course, an exit ticket can also be used to gather information about your teaching instead of the lesson content. Ask your students 2 questions at the end of the lesson that concern your teaching. Click on the title link to see the example. Make a copy in your own BookWidgets account if you want to change the digital lesson template. (It's super easy!)
Do you want to learn more about exit tickets? Check out this blog with our ultimate exit ticket guide.
When building your lessons, you have to create a lesson plan. It's a good idea to leave a blank space at the bottom of your lesson plan. This place can be used to evaluate your own teaching and to reflect on it. Check out this digital lesson template example with a teacher lesson reflection area at the bottom by clicking on the title link.
Another obvious option to reflect on your teaching is giving your students a survey that they can fill out anonymously. Click on the title link to see the example. Make a copy in your own BookWidgets account if you want to change the questions in the survey.
Self-reflection is a process. I wrote down the process that's most used to reflect on a teacher's teaching. Just follow the steps in the digital checklist which you can open by clicking on the title link. This is a reflection resource for teachers you can use any time. Check the steps if finished so they will dissolve.
Wrap up
If you've read this blog completely, it really shows that you want to learn new teaching skills. I hope these resources get you further and help you with whatever issues you are facing or inspiration you need.
Which blog part was your favorite? Let us know on Twitter! Also, don't forget to join our Teaching with Facebook community.
And me? My name is Lucie. Let's connect on LinkedIn or Twitter!