BookWidgets 5.2 release

Niels Vanspauwen —
Bundling widgets, text and media with the new WebQuest widget
This may well be our most exciting update yet!
Teachers all over the world are using BookWidgets to send exercises and quizzes to their students every day. Those that own a Mac often use Apple's iBooks Author to bundle them together with text and media to share complete lessons with their students. However, many teachers are on Windows and there simply isn't a decent iBooks Author alternative for Windows.
Well, you can stop holding your breath, our new WebQuest widget is the easiest way to create lesson-sized booklets and can be created and used on any platform. Just like with our other widgets, it only takes sharing a link or shortcode to get them into the hands of students.
Here's an example: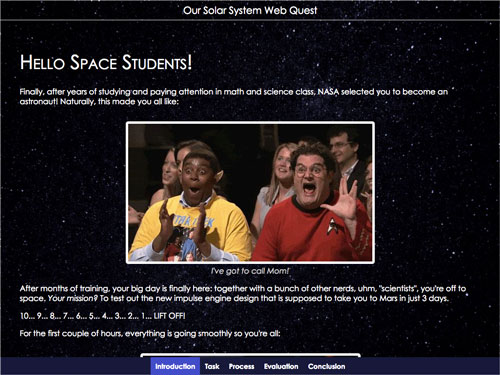 Click to open
We think the typical web quest split between introduction, task, process, evaluation and conclusion is a great way to structure assignments for students, but if that's not a good fit for your lesson, it's very easy to change that. Check out this video tutorial to learn how it all works.
Neat! So, what else is new?
I'm glad you asked. 😄
You can now print Quiz and Worksheets widgets to PDF (including correct answers and rationale, if you want) from the Preview menu of the Mac and Windows version of BookWidgets. This is great if you need to print answer keys, or need a Plan B in case technology fails (that never happens, right?). See how it works here:
Semi-related, all widgets which allow students to submit answers to you, can now be configured to download student answers in PDF format, from within the widget. This is useful if you prefer using Showbie, iTunes U or some LMS to collect and grade student work.
If your students are using shared iPads, rather than a 1:1 program, you can use the new Clear Storage widget to reset all widgets contained in an iBook in one fell swoop.
For the full rundown of the other fixes & enhancements, check out the release notes.