How to save your Edmodo quizzes in 3 easy steps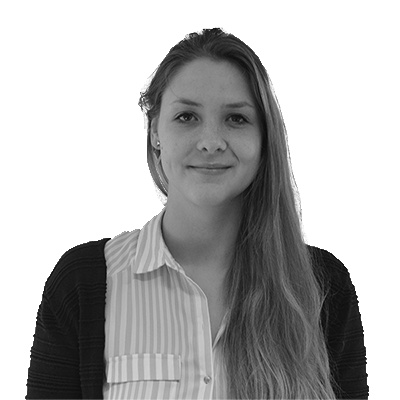 Lucie Renard —
You've probably all heard the sad news about Edmodo. If not, I'm sorry to be the one to deliver it to you: Edmodo is permanently shutting down on September 22. It's an end of an era leaving lots of teachers without a learning management environment to share resources and quizzes with their students. As teachers will be worrying about saving their content in less than 30 days, we want to reach out a helping hand.
In this blog post, I will show you how you can save your Edmodo quizzes! I will also show you some good Edmodo alternatives that work with your saved quizzes.
Let's get started:
As announced on Edmodo's support page, they state you can still download all your resources (phew!), except your quizzes (dang!). For that last issue, we've created a quiz export in Edmodo. You can automatically import these in BookWidgets, but even if you don't plan on doing that it's a good way to create a backup of all your Edmodo quizzes and their attachments, for reference or possibly for (custom) importers in other environments.

From Edmodo quizzes to BookWidgets quizzes in 3 steps
BookWidgets is a content creation and evaluation tool for teachers which also allows you to create worksheets and quizzes with over 35 different (auto-graded) question types. Here's an example of a worksheet with all possible question types. With BookWidgets you also can follow up on students, live, when they are completing your quiz. When students submit their work, you can use the efficient reporting dashboard to change auto-grades, and add personalized feedback comments.
Computers, extensions, exporting, importing, … it might seem all a bit complicated. Well, it's not! If you follow the next steps as described, transforming your Edmodo quizzes will be child's play.
And, if you rather see it with your own eyes, check out this quick video with instructions. 👇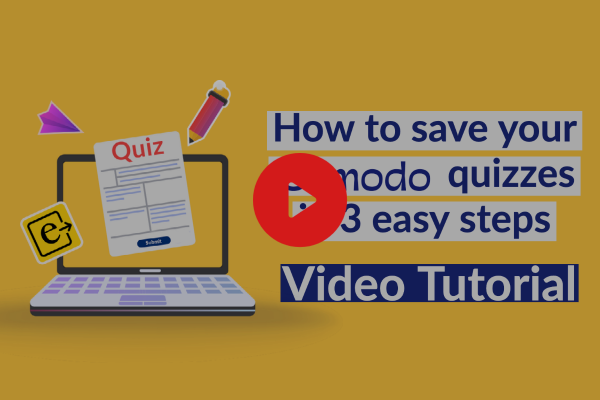 Click to open
Step 1. Export your Edmodo quizzes

First, you need to get your quizzes out of Edmodo. To do this, we created a Chrome plugin that will allow you to export all your Edmodo quizzes at once.
Here's how:
Enable the "Edmodo Quizzes Export" extension. Tip: make the extension visible in your Chrome bar by clicking on the "puzzle piece" icon 🧩 and the pin next to the extension.

Log in to your Edmodo account in the Chrome browser.

Click the extension icon in your Chrome browser, choose "Export Quizzes", and wait a few seconds (minutes if you have a lot to export) until you get the message "Your Edmodo export bundle has been downloaded, …"
That's it!
You will find your downloaded Edmodo quizzes on your computer in your downloads folder. It's a .zip file called "edmodo-quizzes".
Always keep the downloaded bundle, even after completing the next steps. There may be changes in BookWidgets in the future that improve the import of Edmodo quizzes, but you will not be able to export your quizzes again from Edmodo after Sept 22.
Step 2. Import your quizzes in BookWidgets

This is where the fun begins! As you're probably new to BookWidgets, we'll just go over the basics, though it's important to know that you can create interactive exercises with BookWidgets. You can choose an exercises template - called a "widget" - from a library with over 40 different widgets. So when we're speaking of the "Worksheet Widget" or the "Quiz Widget", we're just scratching the surface. Make sure to dig deeper into all the different possibilities of this tool.
So, here's how you can import your Edmodo quizzes into BookWidgets quizzes - Step by step.
Create an account on BookWidgets.com.
Click on the button "Create a widget" and choose a worksheet or a quiz widget. A worksheet widget will show all your questions below each other, like in a one-pager. A quiz widget will show your questions one by one when you click on the arrows to navigate to the next question.
You're now in the widget's configuration window. Normally, you can start adding questions manually. We have 35 different question types you can use to create an interactive assignment or quiz. But - you already have your exported quizzes from Edmodo. So we'll just import questions from an Edmodo quiz.
Click on the "cogwheel" icon ⚙️ in the upper right corner and choose "Import Edmodo".

Navigate to your .zip file called "edmodo-quizzes" that was downloaded on your computer. Select the file.
A new screen will open. You can now see a long list with all your exported Edmodo quizzes. Select the quiz you want to import to BookWidgets. Click "Import". You'll see that all the questions from that quiz are now loaded into a BookWidgets worksheet or quiz.
Go over your questions - one by one - and indicate the right answers as well so you can benefit from the auto-grading in BookWidgets.
Click "Preview" in the upper right corner to see how everything looks. If you're not happy, just close the preview and tweak your questions.
Make sure to check all the other possible teacher settings in BookWidgets. Check out the tab "Title/reporting" and the tab "General".
Remember! We have much more question types than Edmodo used to have. You can still add more questions manually by clicking "Add question".
You can also reuse other content you used in Edmodo by importing questions from Word documents or PDFs into BookWidgets worksheets or quizzes.
When you're happy with your quiz, click "Share" to share it with your students.
Step 3. Share your BookWidgets quizzes with students

There are a few ways to share your BookWidgets quizzes with students. If you didn't find an alternative to Edmodo, you can share your activities with students via a unique link, or a QR code. BookWidgets activities work on any device.
BUT… we strongly suggest you share your activities within another learning management system that BookWidgets integrates with. It will be more efficient for you and your students. (And you can immediately pick the right alternative to Edmodo!)
By sharing your refurbished Edmodo quiz - now an awesome BookWidgets quiz - in an LMS, BookWidgets can detect the signed-in students, which enables "Live Widgets". This is a feature where you get live insights of your students when working on your quiz. As the students are signed in, they just hit the submit button without leaving their name and their e-mail address.
Let's take a look at some free alternatives to Edmodo:
The free Google Classroom version gets you and your students where needed. It's very easy to get started with Google Classroom. You can create assignments, follow up, give feedback, return work and sync the grades with the grade book. You can make announcements and share numerous resources.
BookWidgets has a chrome extension you can install. It will enable you to create, share, monitor and review BookWidgets quizzes without ever leaving Google Classroom. You can also share your quizzes from the BookWidgets website to Google Classroom with the "Share to Google Classroom" button.
Tutorial: Here's a teacher guide on getting started with BookWidgets in Google Classroom. It will show you how you can get your new BookWidgets quiz to your students in Google Classroom - and much more! If you rather want to watch it in action, go check out this 1-hour webinar.
Also free, and pretty easy to set up. Microsoft Teams has pretty much the same possibilities as Google Classroom. This will cover your needs when you're coming over from Edmodo.
For your quizzes, again, the same story. When you're adding an assignment in Teams, you can choose the BookWidgets app to select your quiz and attach it to your assignment, or you can use the "Share to Microsoft Teams" button in BookWidgets.
Tutorial: Here's a teacher guide on getting started with BookWidgets in Microsoft Teams. In this case, you're Teams admin will have to check the BookWidgets app in the Microsoft apps library so you can use it. Make sure to check the webinar to get a better understanding of the BookWidgets - Teams integration.
Another free platform you can use is Moodle. Though it's free, you can't sign up as an individual teacher, like in Google Classroom or MS Teams. This is a schoolwide decision. Your school needs to create a Moodle environment for you to use. But, if that is what you're going for, you can still enable the BookWidgets integration.
Tutorial: Here's a teacher guide on getting started with BookWidgets in Moodle. In this case, your Moodle admin will have to enable the BookWidgets tool within Moodle first.
There's more: here are some paid alternatives to Edmodo
I've made a short list of other quality LMS you can use to replace Edmodo. These are paid platforms and you can't sign up as an individual teacher. Your school will have to set up this learning management environment for you. The upside is that you can create and share your BookWidgets quizzes in all these platforms.
I've also included the tutorials you need when you want to share your quiz in the learning environment:

Help & support on exporting Edmodo quizzes
If you need help with exporting your Edmodo quizzes, or you have any other questions, make sure to reach out and e-mail our support team. I hope this quick, but effective way to save your Edmodo quizzes opens up a new universe with endless possibilities. ✨
Want to know more about BookWidgets? Go check out the BookWidgets website, and sign up for a free trial. Good luck!