4 New features in BookWidgets that will boost teacher and student efficiency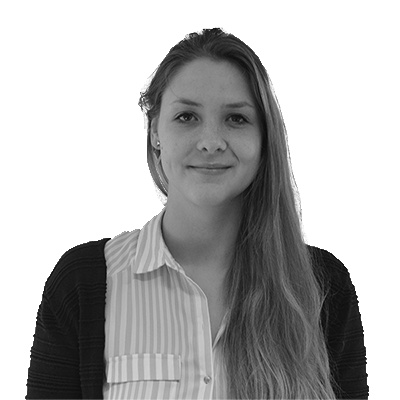 Lucie Renard —
Hi to all BookWidgets magicians!
While you were relaxing and enjoying your holiday (as you should!), we've released 4 new features ready for you to use in the new school year. These 4 updates will elevate your teaching and save you time!
You are now able to:
follow up on students, live, when practicing flashcards;
follow your students thinking process using scratchpads;
reuse the same content in multiple widgets,
enable built-in text-to-speech for students.
Let's do a deep dive into every feature! 🤿
1. Live flashcards monitoring
Up until now, you couldn't know whether students did practice their provided flashcard sets. Now, you can. In the Live Widgets dashboard, you can now follow up on students that practiced, for how long, and how many times they actually flipped their cards.
Use this possibility to monitor students who need more practice. In this way, you can see if they really practiced and for how long. You can encourage them for their efforts and you can see if they are making progress as well.
For this feature to work, you have to enable "Tracking of widget usage" in your Flash Cards widget. Only then, you'll be able to track live widget activity in your live widgets dashboard.
⚠️ Remember! "Live widgets" only works when you're sharing a widget inside a connected learning management system such as Google Classroom, Teams, etc.
Check out how this feature in live action. 👇
2. Scratchpads for calculations
Give students a notepad or scratchpad on questions where students have to think things through and calculate the solution.
Open this example math quiz. You can see the teacher added scratchpads to the quiz, so students can write down calculations. Just click on the scratchpad icon in the questions.
The student's task
Students will get a scratchpad icon right below their question. They open the scratchpad by clicking on the icon. Students can now:
Make notes on the scratchpad using the whiteboard features: draw with a pencil, use the type tool, and draw straight lines.
Switch colors and pencil size
Clear their notes
Add more pages with notes
The scratchpad is not graded, but helps the students add their thinking progress, and lets the teacher see this as well afterwards.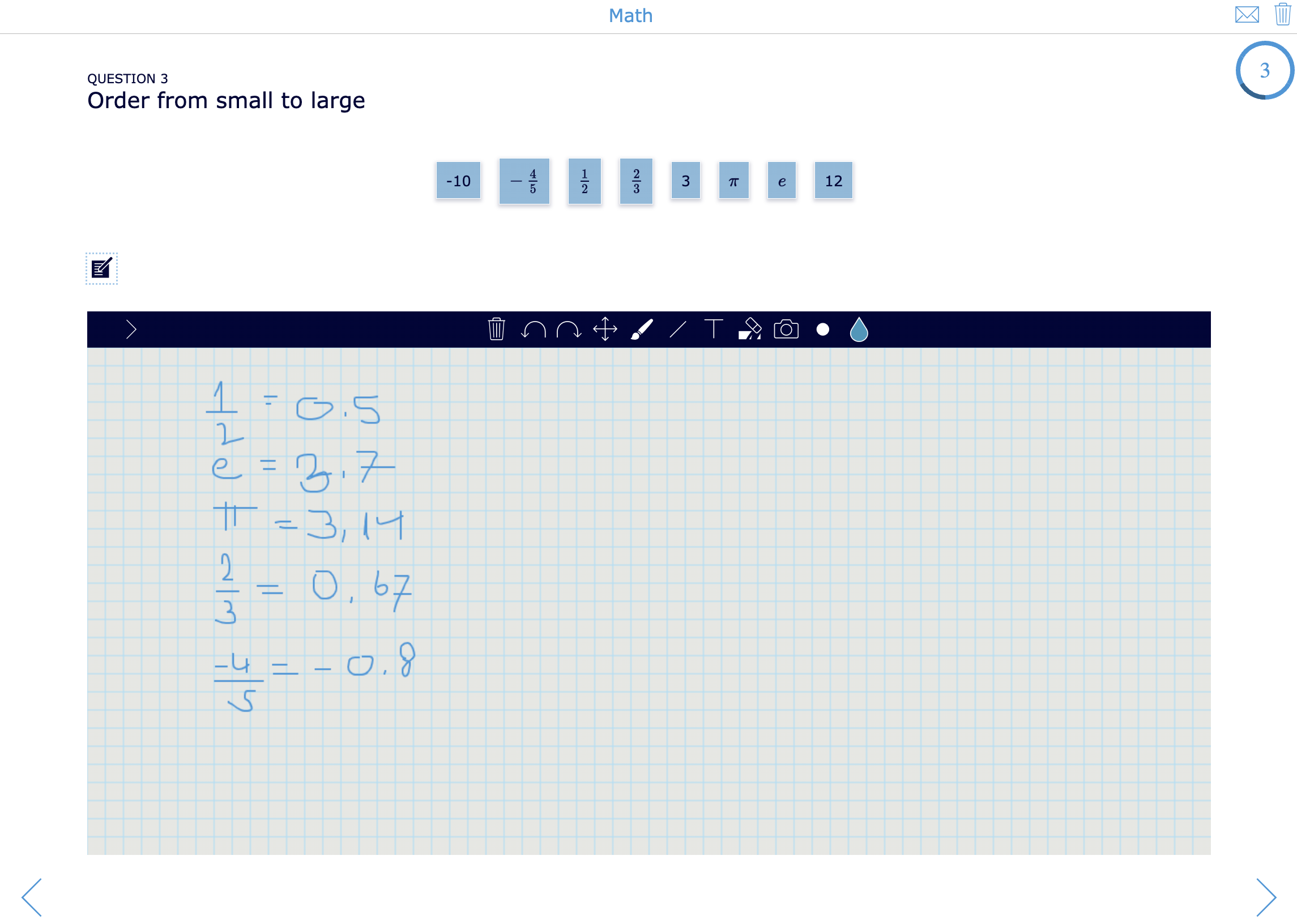 The teacher's task
How can you enable scratchpads for students?
Choose a Quiz, Worksheet, or Split Worksheet.
Go to General, and open the Scratchpad option. Here, you can choose whether you enable a scratchpad immediately for all your questions in the widgets, or you can choose to configure it for each question separately. If you choose that last option, you need to enable the scratchpad in the question itself too.
Pick a scratchpad background. You can give students a grid, horizontal lines, or just an empty canvas.
How can you review scratchpad notes?
When the students submitted their work, you go to the BookWidgets reporting dashboard within your LMS or to Grades & Reporting on the BookWidgets website.
Open the assignment you want to grade.
Review the answers and the scratchpad notes. As a teacher, you will only see the scratchpad notes if students actually used the scratchpad. Efficiency is everything, right?!
You can open the scratchpad notes, see what students left behind and add comments to their calculations/ scratchpad notes.
In the example below - thanks to the scratchpad notes - you now know where the student made a mistake, and you can point out that mistake.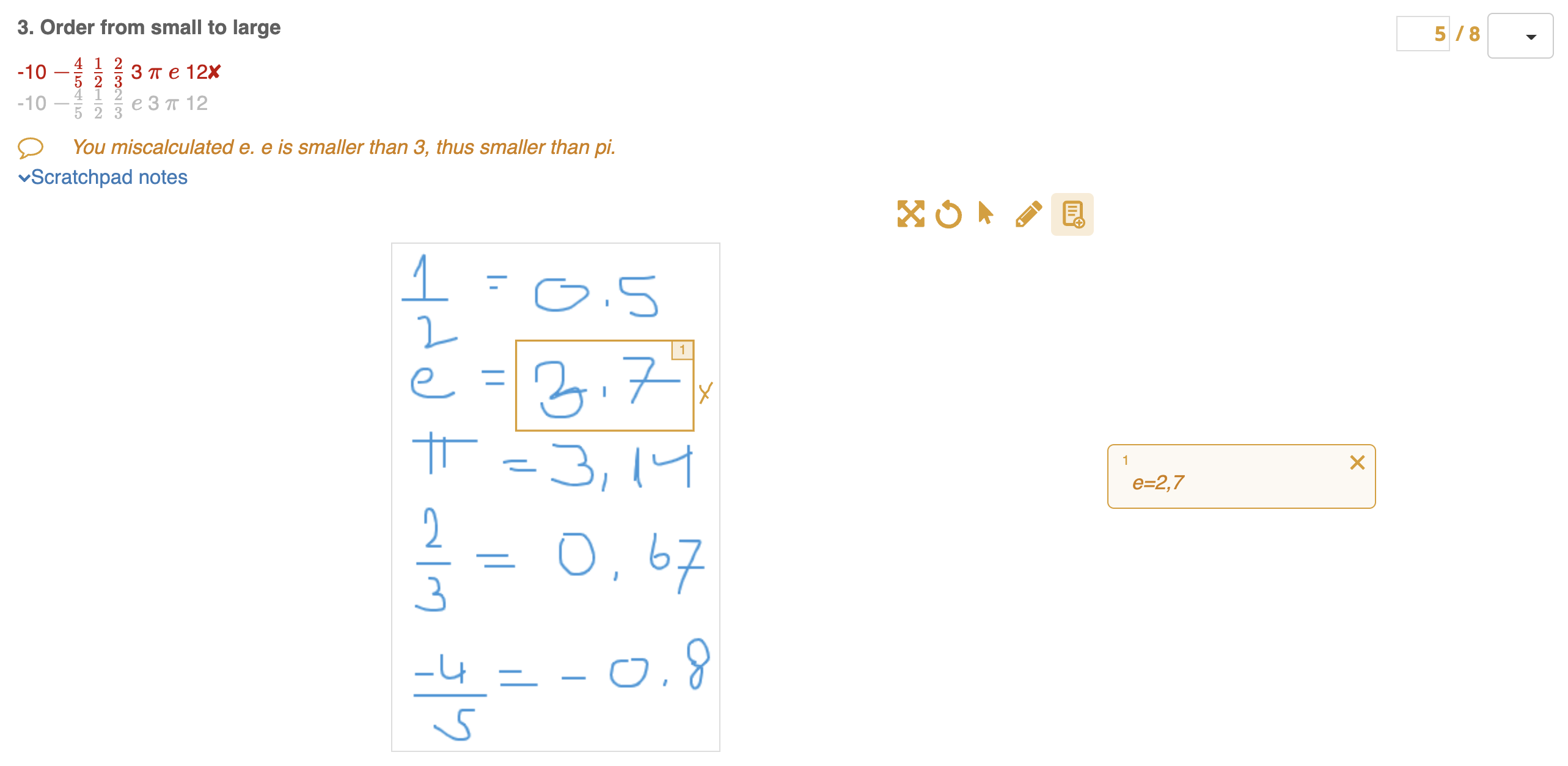 3. Same content - multiple widgets
This one is going to save you so much time! When you create a widget, you can now reuse or import content from other widgets. Let's say you just created a pair matching game, but want to reuse it as a crossword widget as well. Easy peasy! With just a few clicks you can transform your pair matching widget into a crossword puzzle. Or a quiz, a memory game, a word search,…
Let me show you in a few clicks how this widget importer works.
Here are the 7 steps you must take to import content from other widgets 👇
Select a widget type;
Click on the cogwheel ⚙️ in the upper right corner;
Choose "Import from widget";
Select the widget which content you want to import in this widget. This is a widget you've already created. You can import content from a Quiz, (split) Worksheet, Flashcards, Crossword puzzle, Word Search, Pair Matching, Memory, and a Frame Sequence widget;
A new window will open showing the content in that widget. Select the content you want to import;
On the right side, you can now choose how you want to import the content. When you're importing to a quiz, you can add different kinds of question types with the same content. BookWidgets will automatically detect the possible question types and offer you a list to choose from. You can easily include images too. Just check the box;
Finally, click "Import".
⚠️ Good to know! You could already import questions from quizzes to worksheets and the other way around. That (and much more) is still possible. This new option also allows you to import content from other widgets as question types in your quizzes and worksheets. For example, you can easily add a match question type imported from a pair matching game, a crossword puzzle, a flash cards widget, etc.
4. Enable built-in text-to-speech for students
Accessibility is very important to us. You could already enable text selection in a Quiz, (Split) Worksheet, and a WebQuest. This option is very important for students that use screen readers. It enables them to select text so screen readers can read it out loud.
So what's new? Instead of students having to rely on external screenreaders, you can now enable a browser text-to-speech option directly in BookWidgets. You can select up to two languages. When students select a piece of text in your widget, they will get an orange popup with one or two "play" buttons with the language abbreviation. When they click on it, the piece of text that was selected will be read out loud.
Give it a try in the widget below. 👇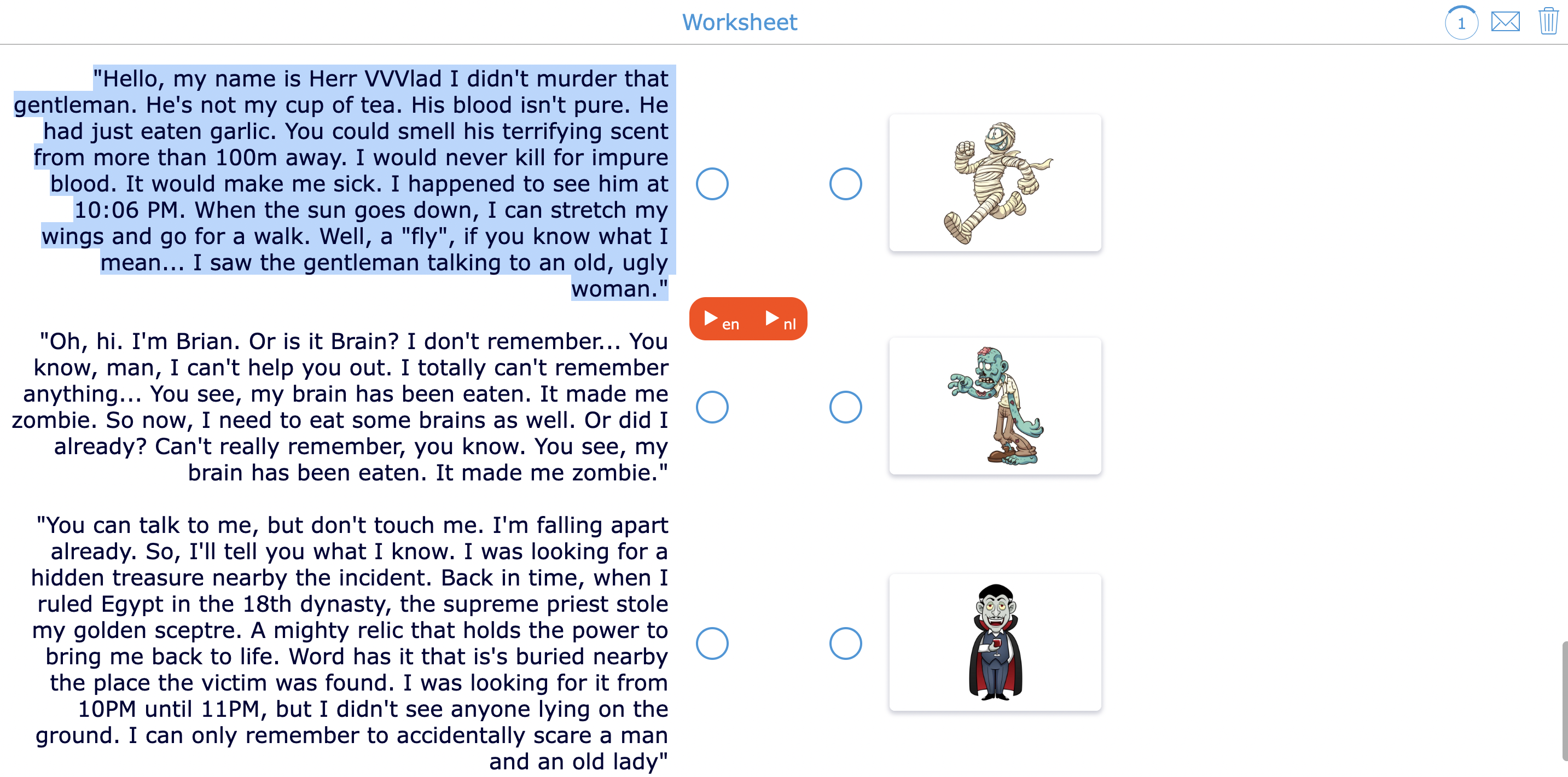 ⚠️ Heads-up! The text-to-speech application itself comes from the student's browser, not BookWidgets. The quality of this option will depend on your browser's built-in text-to-speech. Most browsers support the device's text-to-speech, but not all languages are installed by default. This setting won't have any effect on iOS or iPadOS devices, which have their own speech button.
Here's how you can enable text-to-speech in BookWidgets:
Choose a Quiz, (Split) Worksheet, or WebQuest;
Add your questions or text;
Go to the "General" tab;
Go to the "Text selection and text-to-speech" options;
Allow text selection;
Select "Use browser text to speech",
Select a language and perhaps a secondary language. That's it!
Wrap up
That's it (for now)! As you know, we always keep improving BookWidgets. We hope you love these 4 additions! They're ready just in time for you to use them in your classroom this new school year.
Spread the word about them & make sure your fellow teachers know about them by sharing this post with them. Also… you're most welcome in our Teaching with BookWidgets Facebook Community to ask questions and inspire others with your widgets.
⚠️ Some other news for Google Classroom teachers! Last week, Google for Education released 18 add-ons you can use in your Google Classroom, AND BookWidgets is one of them! Go check out our blog post about the BookWidgets add-on in Google Classroom.