10 free creative background images to spice up your digital assignments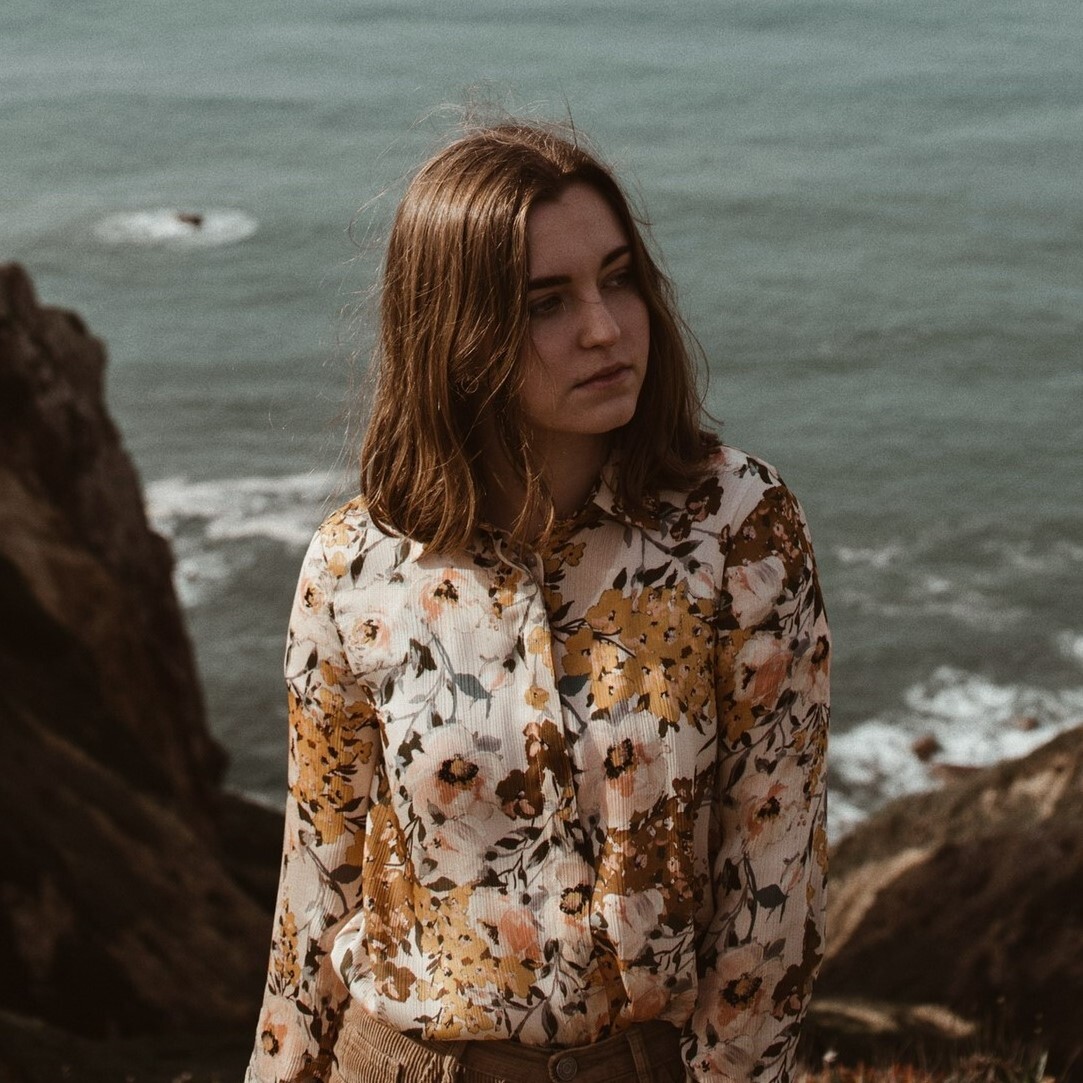 by Maude Moors — May 06, 2020
Let's make your digital lessons more fun by adding a BookWidgets-approved background image. For this blogpost, I made cool backgrounds for 10 subjects, with small doodles that describe the content of the course.
You'll also find a link to download the background images for free. For each school subject, you can choose between a colorful background, or simply one in black and white.
Adding a background to BookWidgets
To add a background image to your widget or digital exercise in BookWidgets, just follow these steps:
Log in to your BookWidgets account, and go to your Widgets
Open an existing widget (click on the arrow on the right, then choose "edit"), or create a new widget by clicking on the Create a new widget button.

When you are in the widget, go to Preview. Now, you see the widget through the eyes of your students
Click on Design in the upper right corner.
Go to Background, and select an image. You can now import a background image of your choice that you previously downloaded from this blog post. You can also choose the size of the background, depending on what suits your widget best: the original image size, stretch or shrink to show the full image, or make sure the complete widget area is covered. For the backgrounds in this post, the last one typically works best. Note: you may need to change the "template" to a "light or dark background" to make the text in your widget stand out clearly.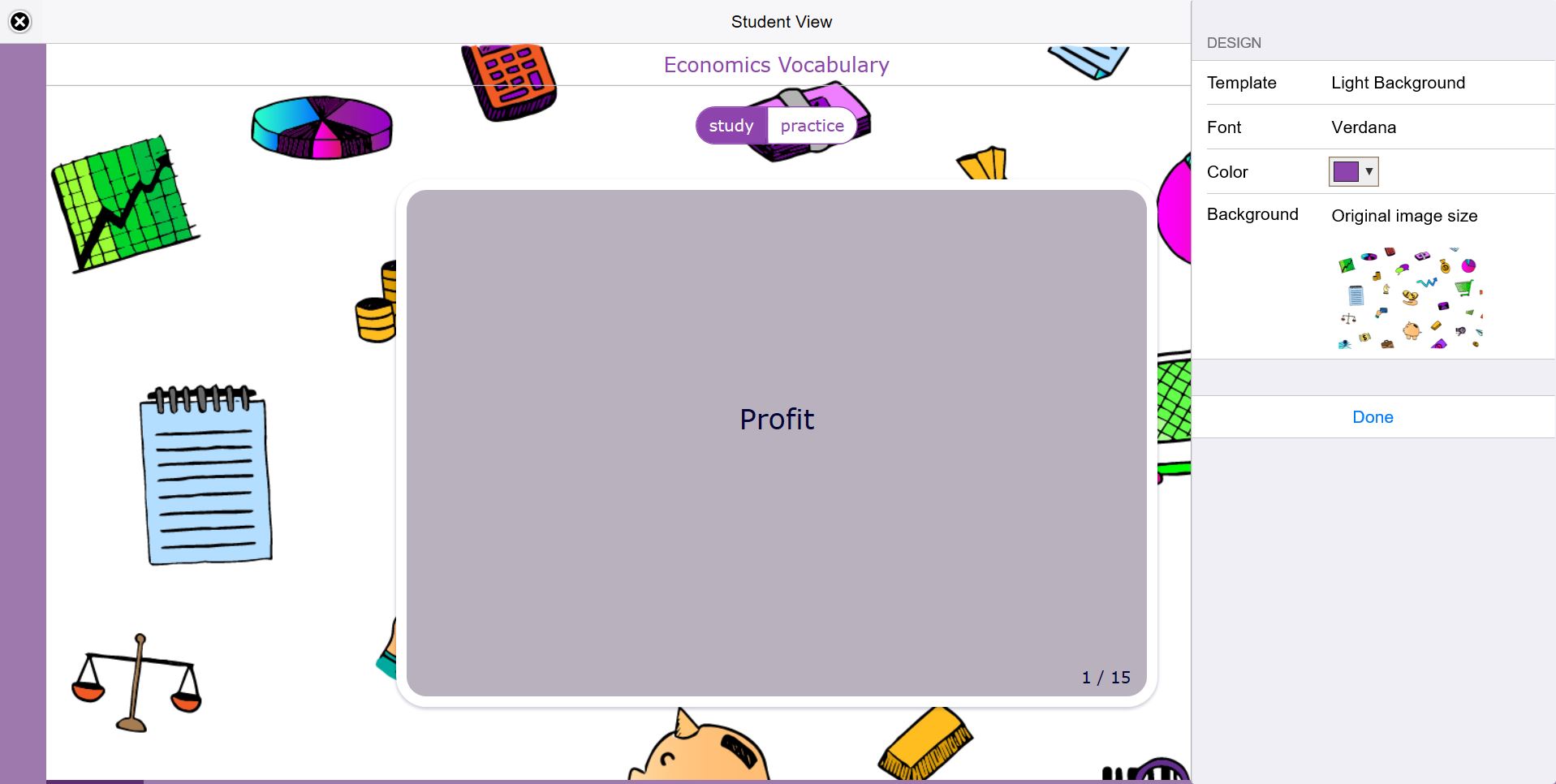 Click here to see an example widget.
10 creative background designs for your digital courses
I created 10 backgrounds for 10 different courses. I hope you can use them to spice up your digital assignments created with BookWidgets. The images come both in color and in black and white. Click on the link to download them for free.
1. Math
With this colorful math background, you can add some life and color to abstract math lessons.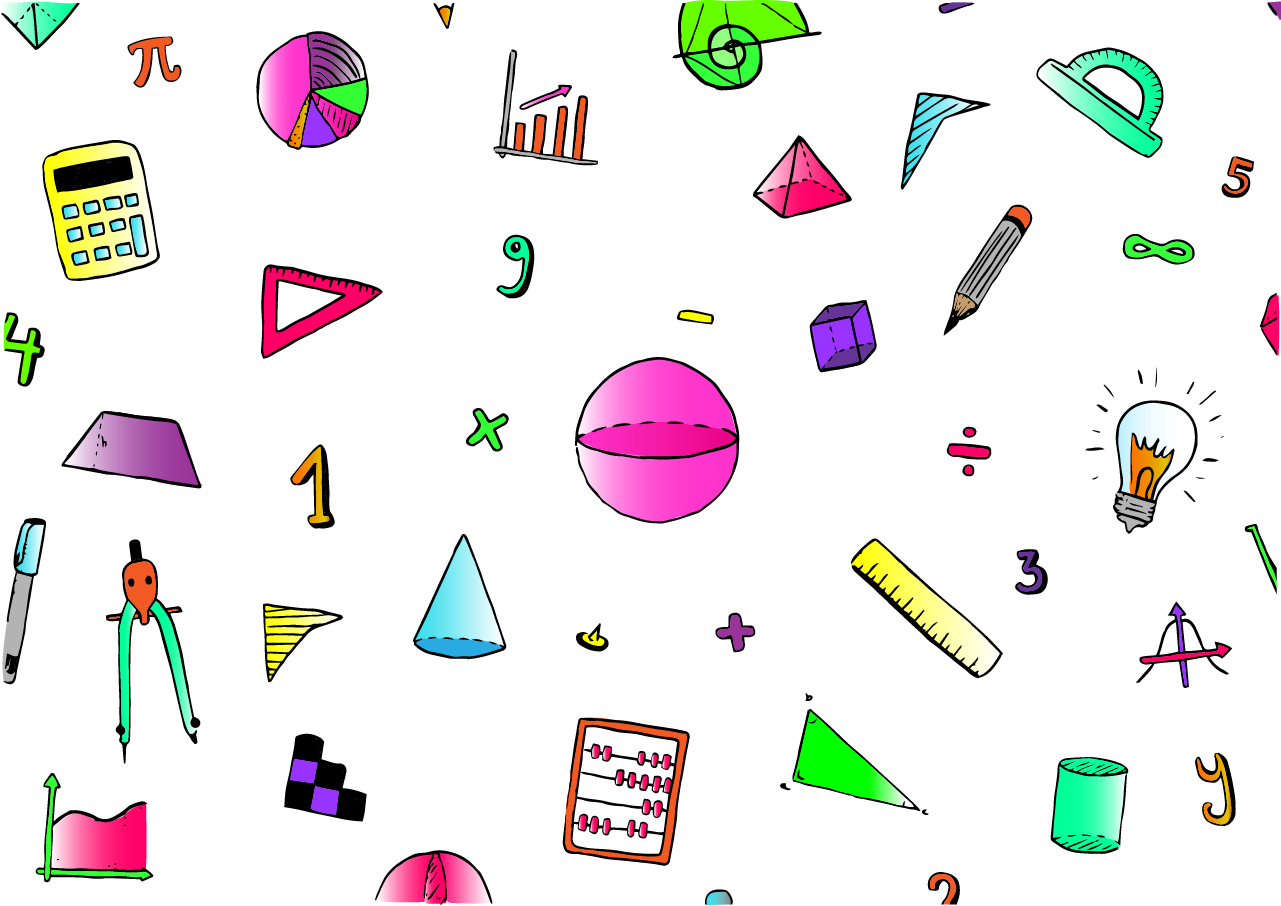 [Color] [Black/White]
2. Economics
A background for learning about supply and demand, cash flow, production and consumption,…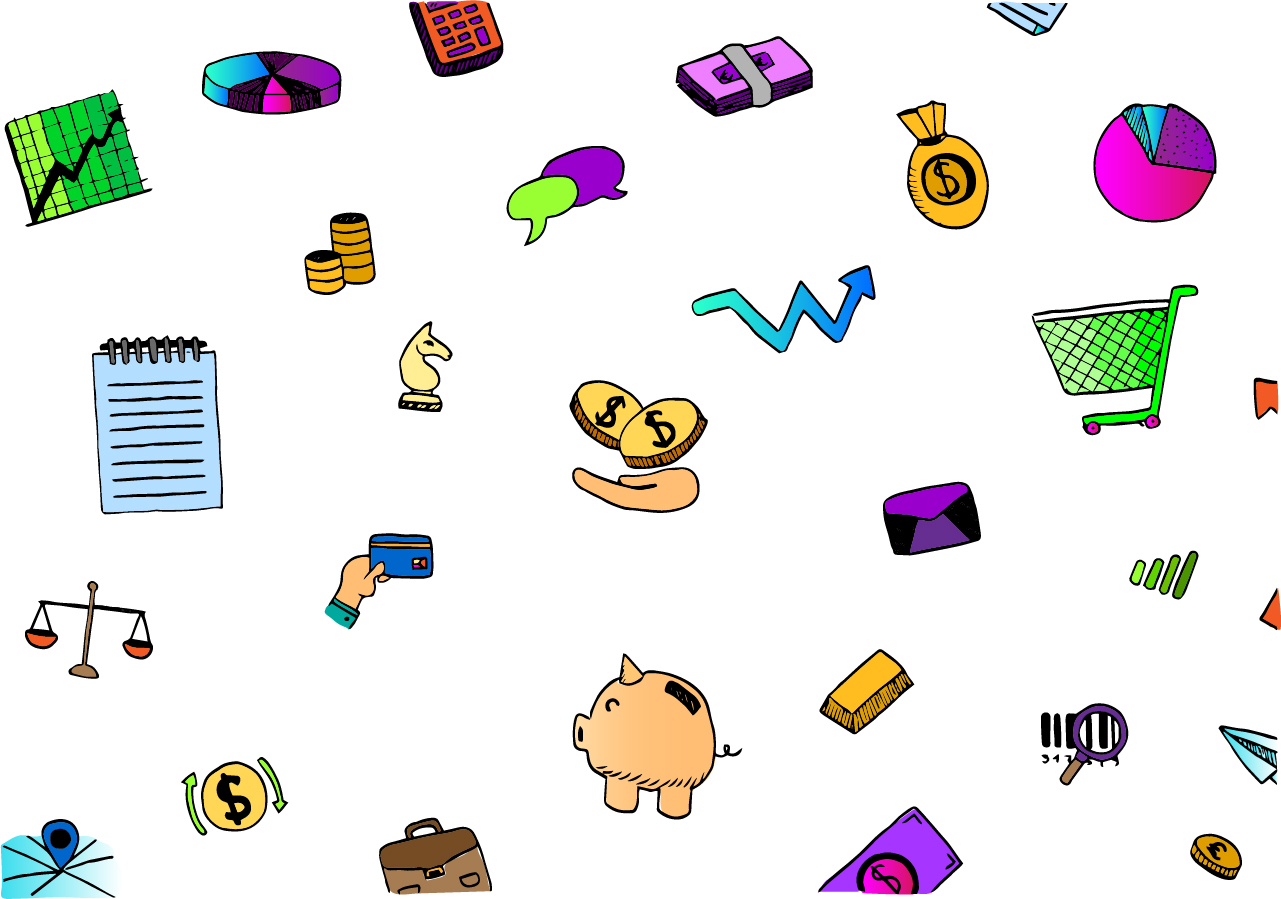 [Color] [Black/White]
3. Geography
For the geography background image, I chose small doodles that typify regions all over the world. Can your students guess which drawing belongs to which city, country or continent?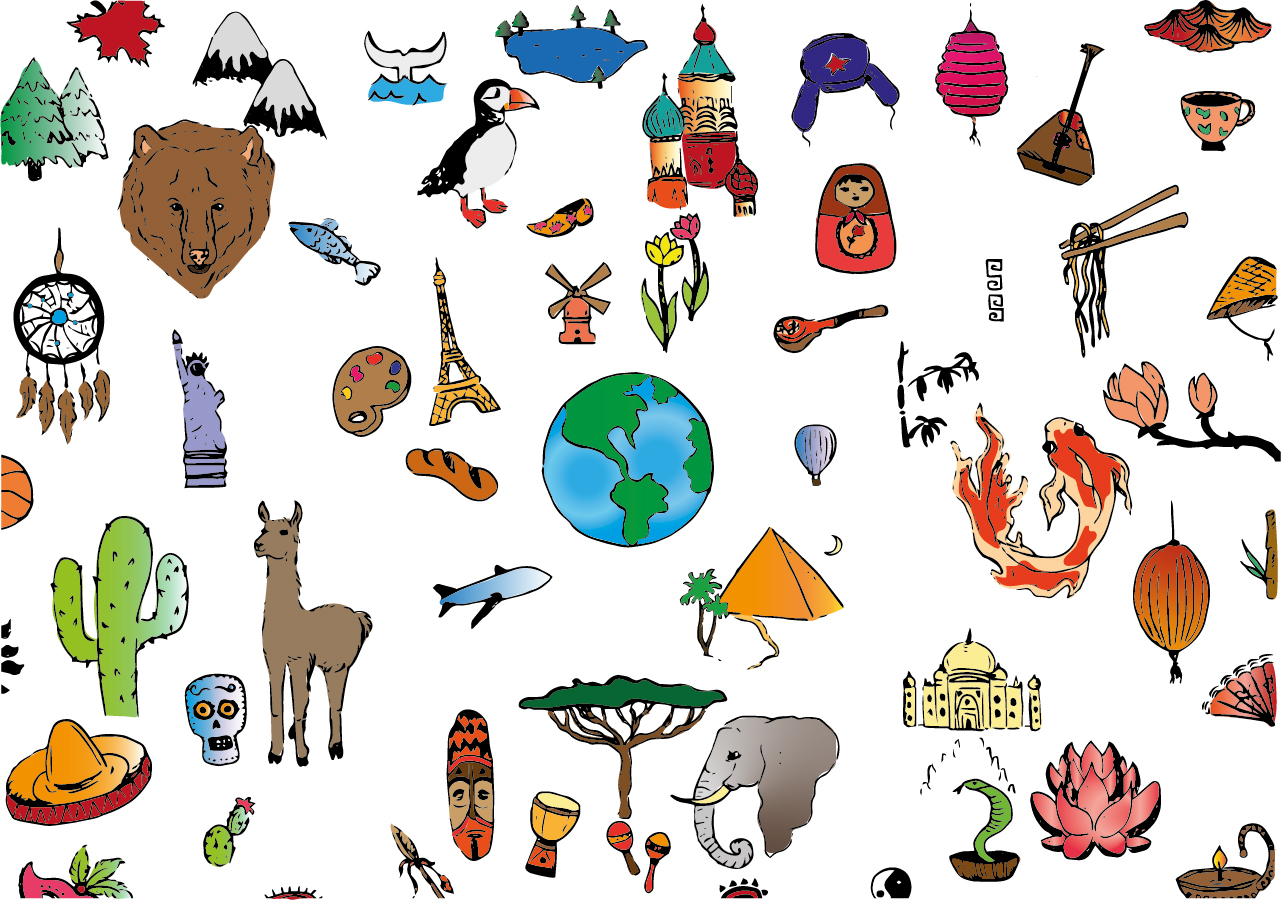 [Color] [Black/White]
4. History
Go back in time with this background image: make your students enthusiastic about ancient Egypt, the period of the knights and princesses or the prehistoric times.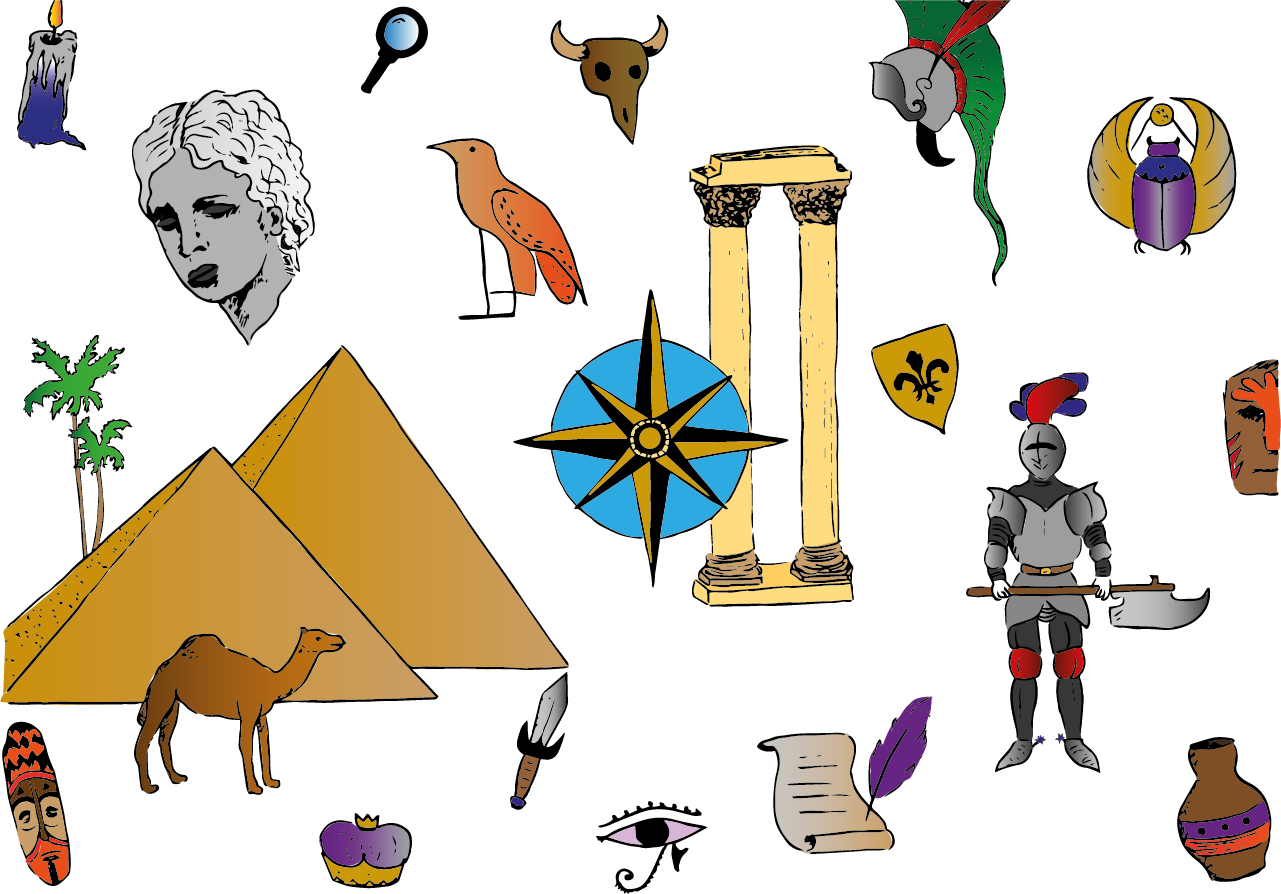 [Color] [Black/White]
5. Biology
I remember not only learning about animals and plants, but also everything about the human body in biology class.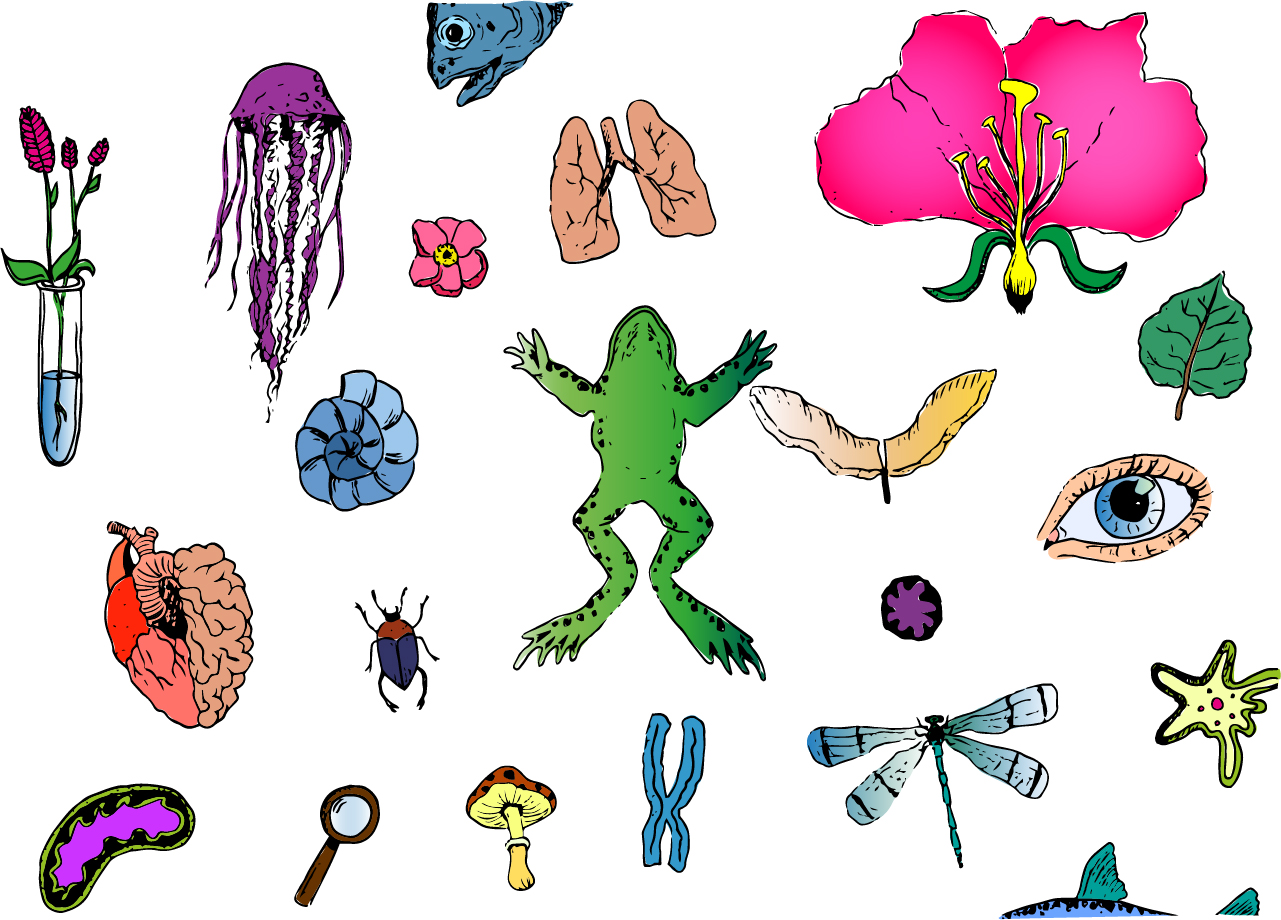 [Color] [Black/White]
6. Chemistry
A background image to make your students excited about your interactive, digital chemistry lesson. Tip: use a Timeline widget with this background and let students write down every step during their laboratory experiment. You can even let them add images of the steps in the experiment to the timeline.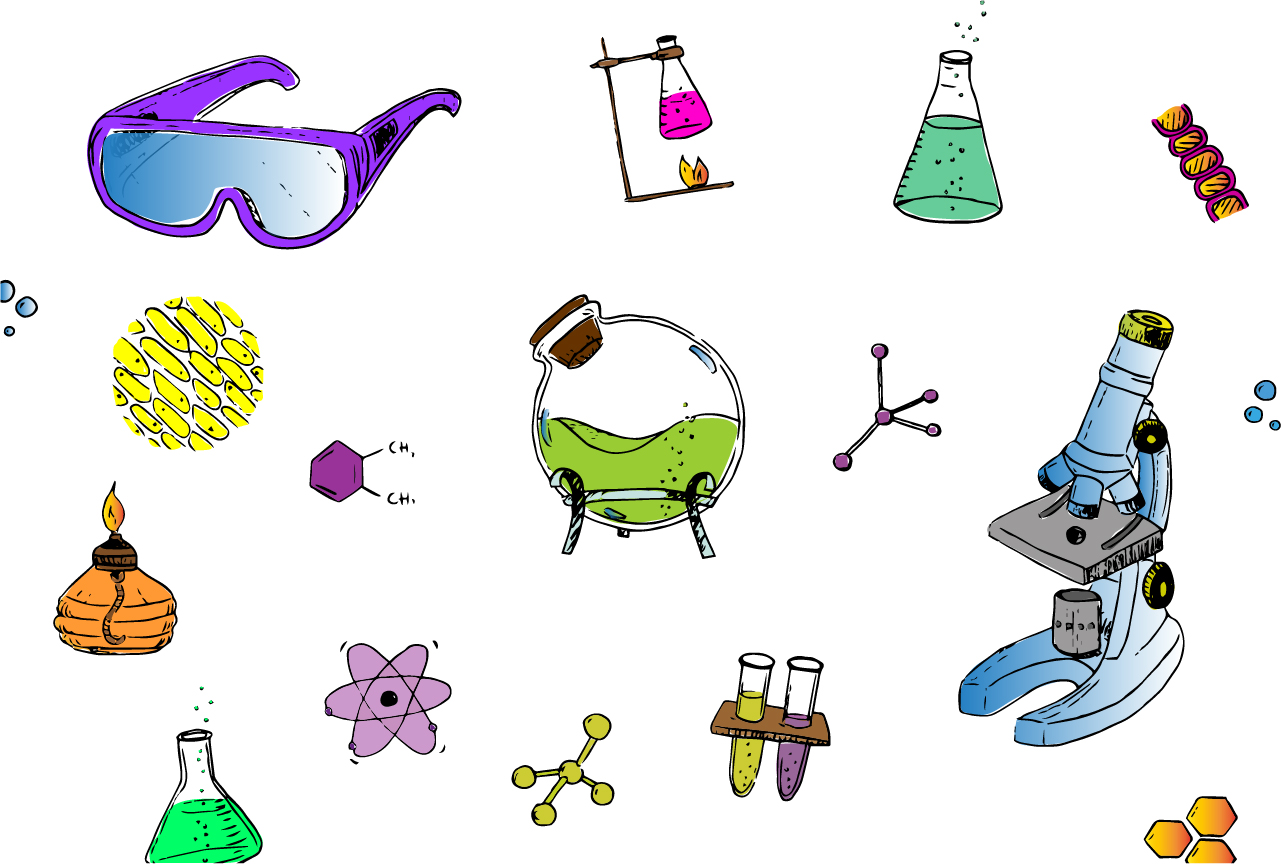 [Color] [Black/White]
7. Physics
Get your students even more excited about science with this cool physics background for your online exercises. Can you guess what all the doodles have in common with physics?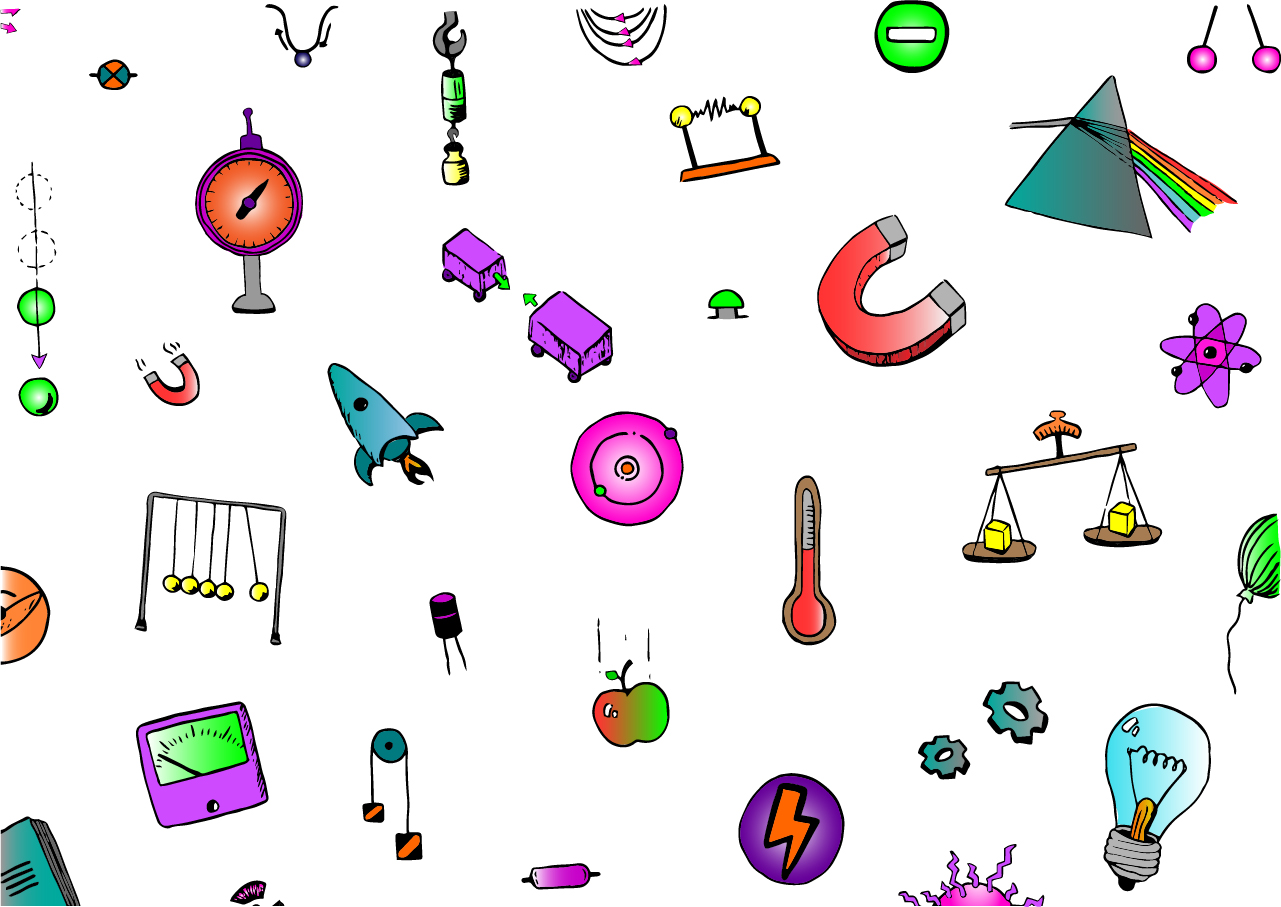 [Color] [Black/White]
8. English
Learning a foreign language can be hard from time to time. There are so many new words and grammar rules. Motivate students with this colorful English background image.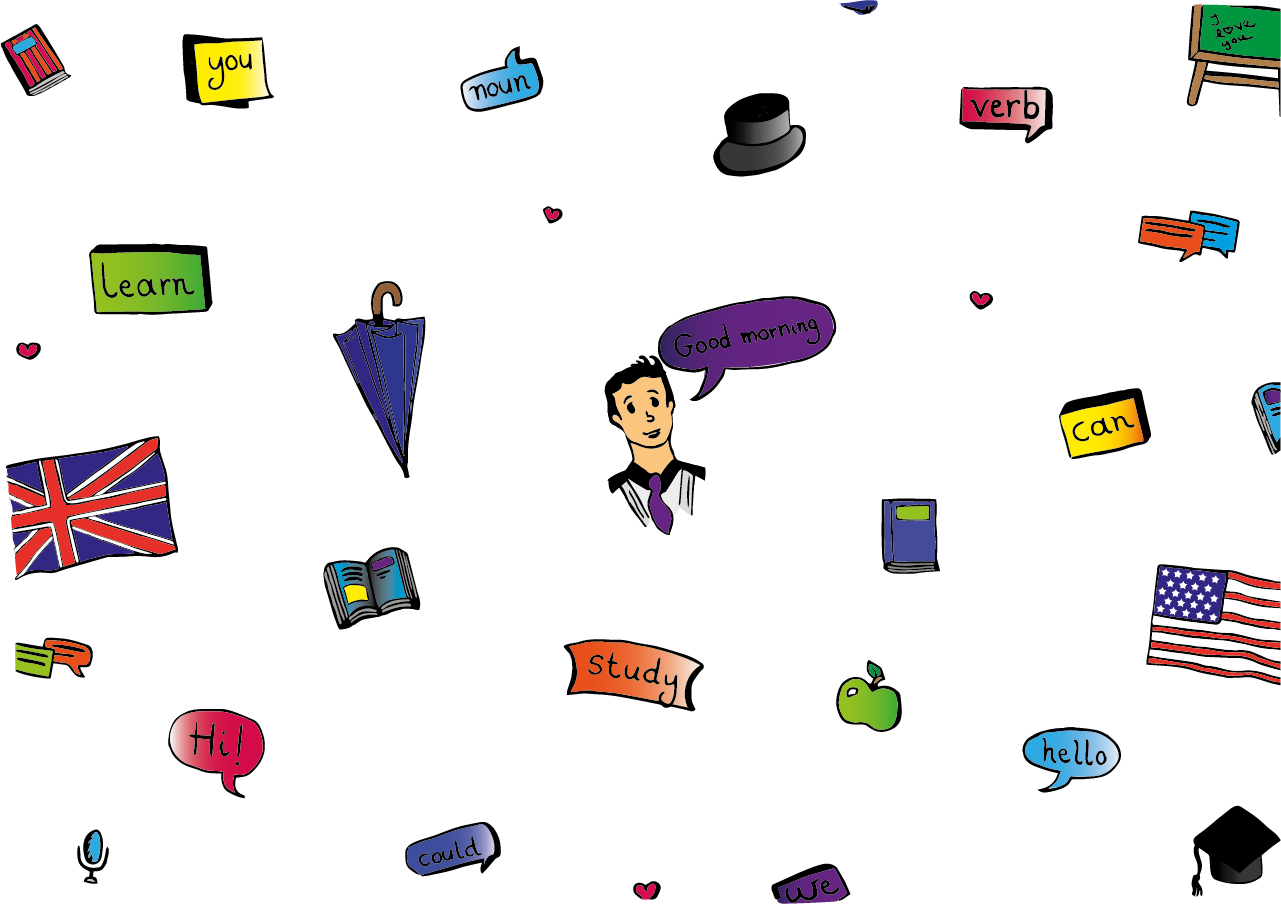 [Color] [Black/White]
9. French
Voulez-vous manger un croissant sous la Tour Eiffel? The French background contains cute doodles that characterize France.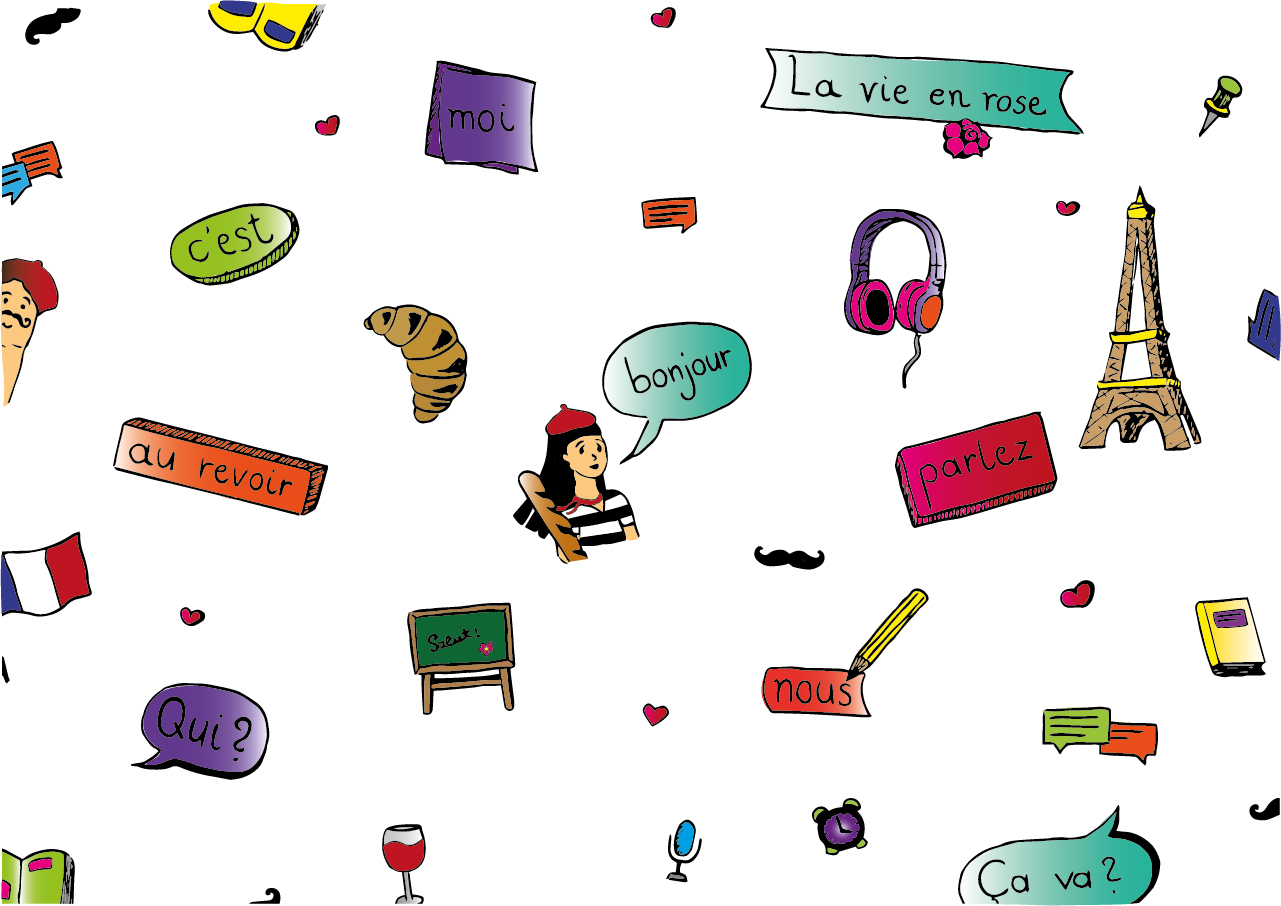 [Color] [Black/White]
10. German
Last but not least, a background with doodles characterizing Germany: the sausages, the beer, monuments from Berlin,…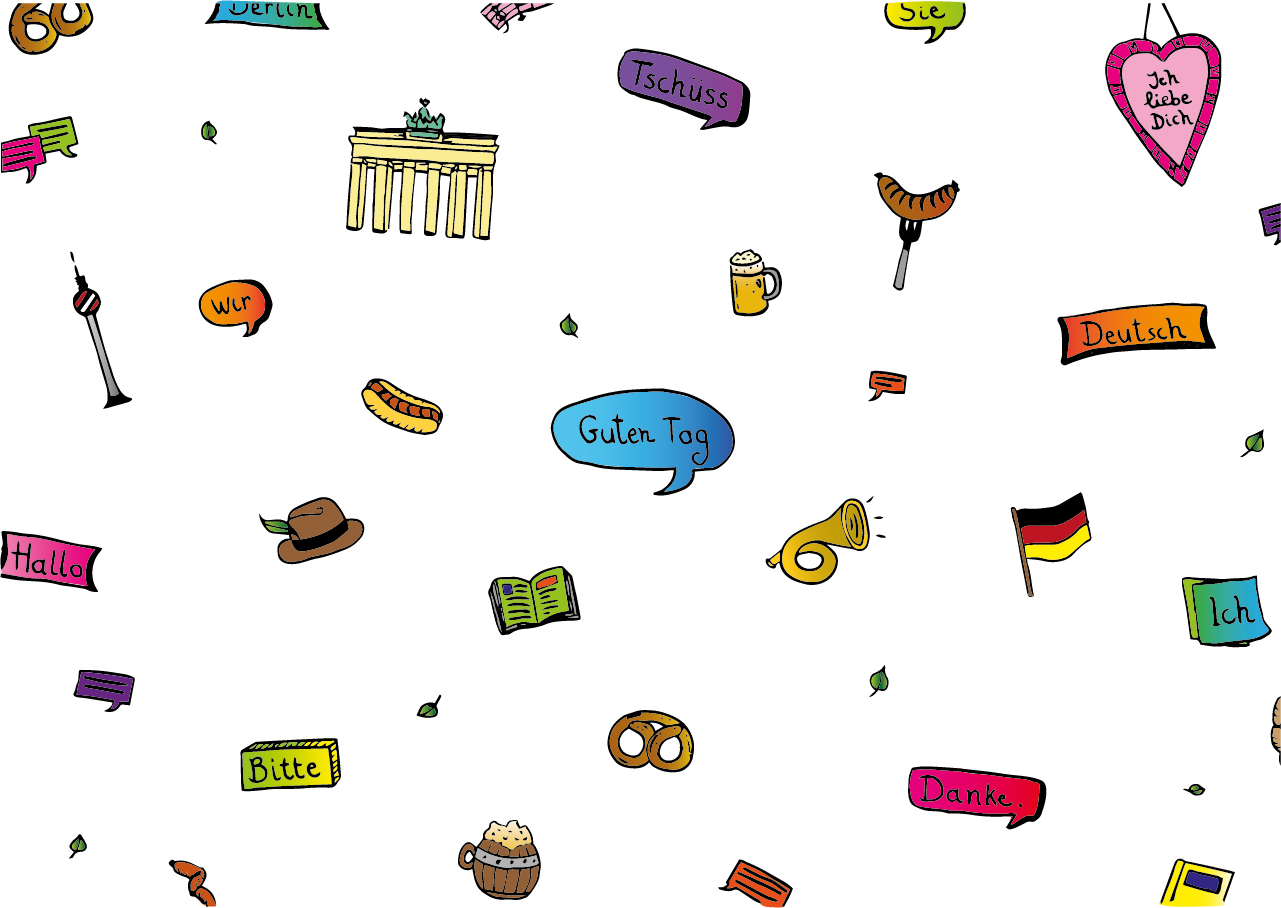 [Color] [Black/White]
Conclusion
I hope you will have fun with the images! You can use them as a standard background template that will typify lessons created by you.