Use zooming images to visualize learning - 4 fun lesson examples
Lucie Renard —
They say an image says more than a thousand words. So, we started thinking on how we could improve the use of images in our widgets, and ended up adding a new feature to our digital exercise templates: zooming on high resolution images.
The new zoom feature is superhandy when you are making widgets for use on smartphones or tablets, or when you're using images in the quiz widgets that have so much detail, everything becomes just soooo tiny. Now, students can take a closer look! 🔎
In this blog post I'll guide you through the new feature, and all of its possibilities when it comes to making widgets. The new feature is specifically tailored for the following widgets:
PairMatching
Memory
Flashcards
Worksheet
Split worksheet
Quiz
How does it work?
Student
Zooming in on pictures gives students the chance to see the pictures in detail. Every picture in the widget types mentioned above is zoomable. Depending on the type of widget or question, a student can zoom in on a picture by clicking on the image once, or clicking the image a few seconds.
For example, take the pair Matching widget: here, students normally have to click once on an image, and match it by clicking once again on the other image/card. In this case, students will have to hold their click for a few seconds to get a closeup of the image. Just try it out!
Teacher
As a teacher, nothing changed: when you're creating the widgets, all you have to do is make sure the picture quality is good enough. BookWidgets automatically gives students the chance to zoom in on every image in one of the widget types mentioned above.
Examples of enlarging images in interactive exercises
The new BookWidgets zoom feature can be useful in lots of courses. Here are some examples. As you probably know by now, as BookWidgets user, these examples are just a tip of the iceberg. I'm sure, you will be alble to use these images in any other course as well.
1. Biology / Health
Mike Bao, teacher radiology at the Dartmouth Medical School, uses this new feature so students could zoom in on pictures to identify certain bleedings more clear. Students can click on the image, enlarging the image. In this expanded view, students can zoom in and out even further with the controls in the bottom right.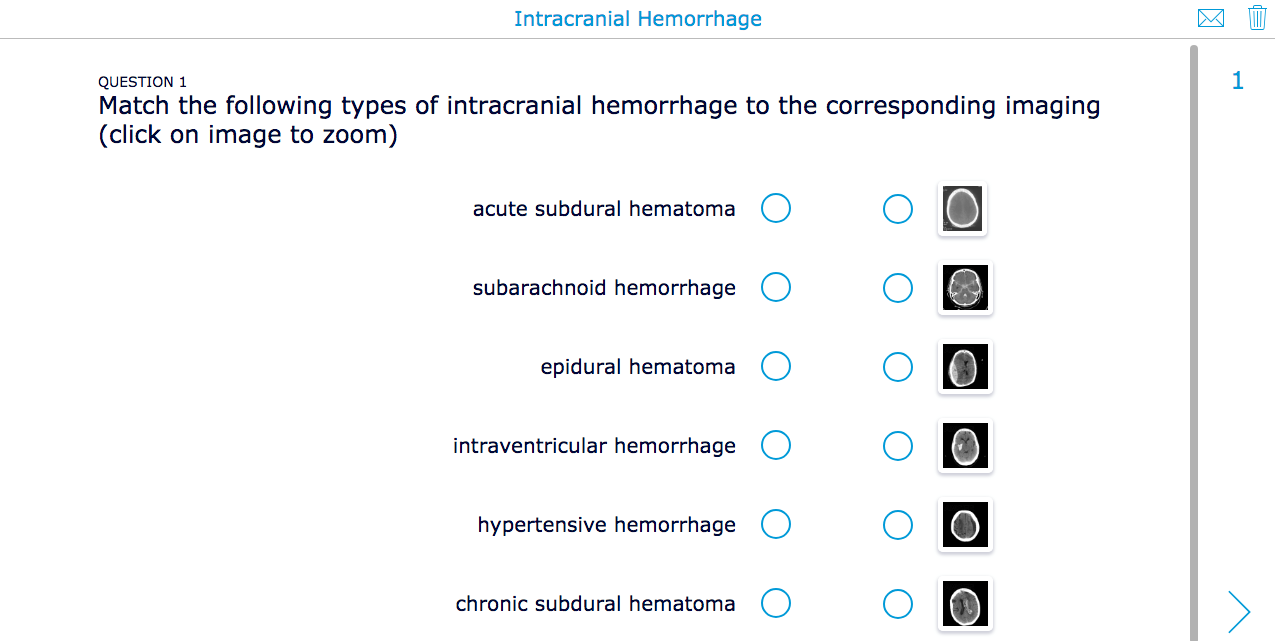 2. History
When students have to look for differences in each picture, the ability to zoom in on these images is a true gift.
In this example below, students have to find differences in architecture. By clicking and holding on the picture, you get a clear, detailed view.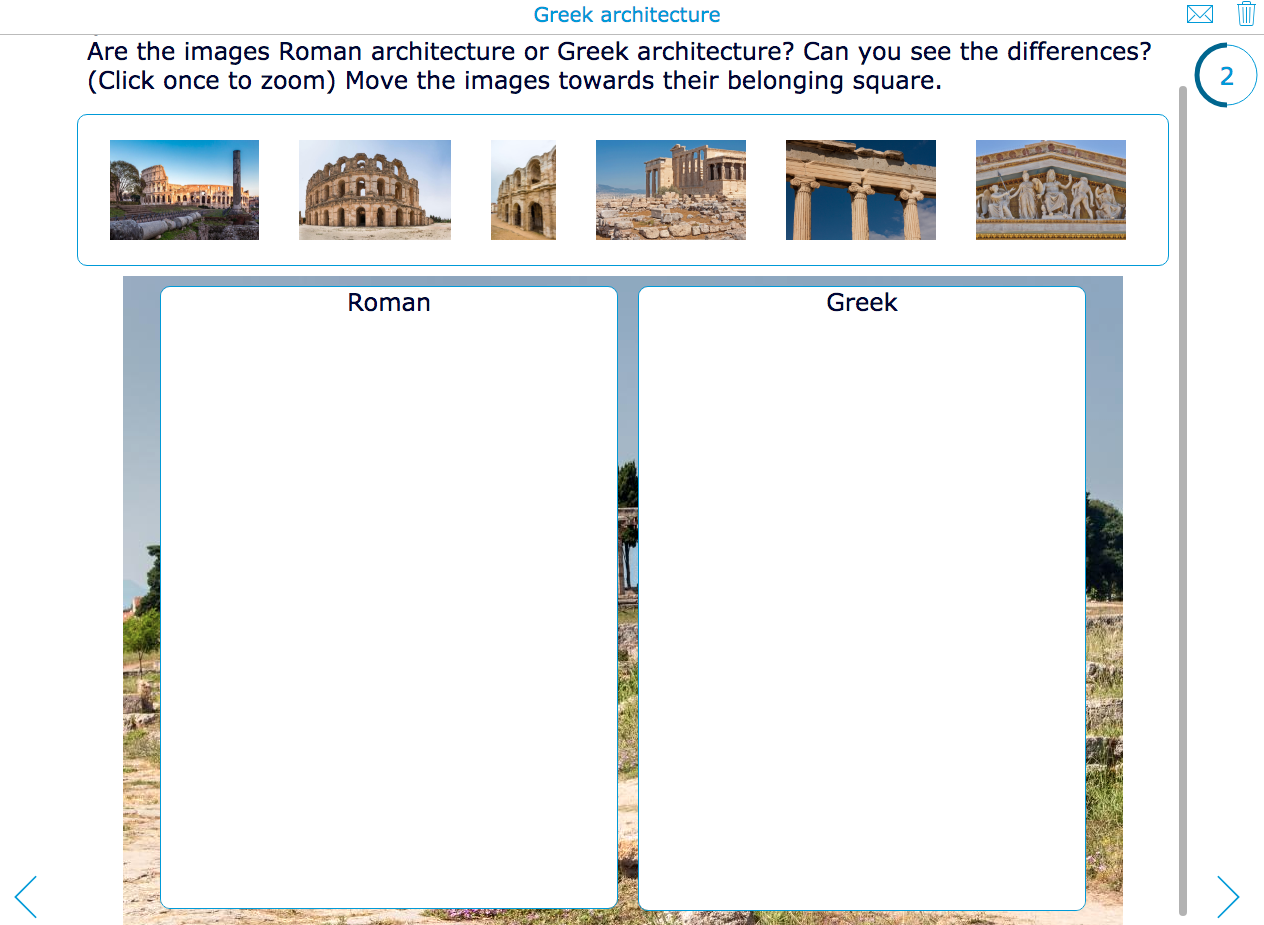 3. Geography
Cards in the BookWidgets Flashcards widget have 2 sides, front and back, each with optional audio and images. In the example given below, you can see how zooming works and by holding the image.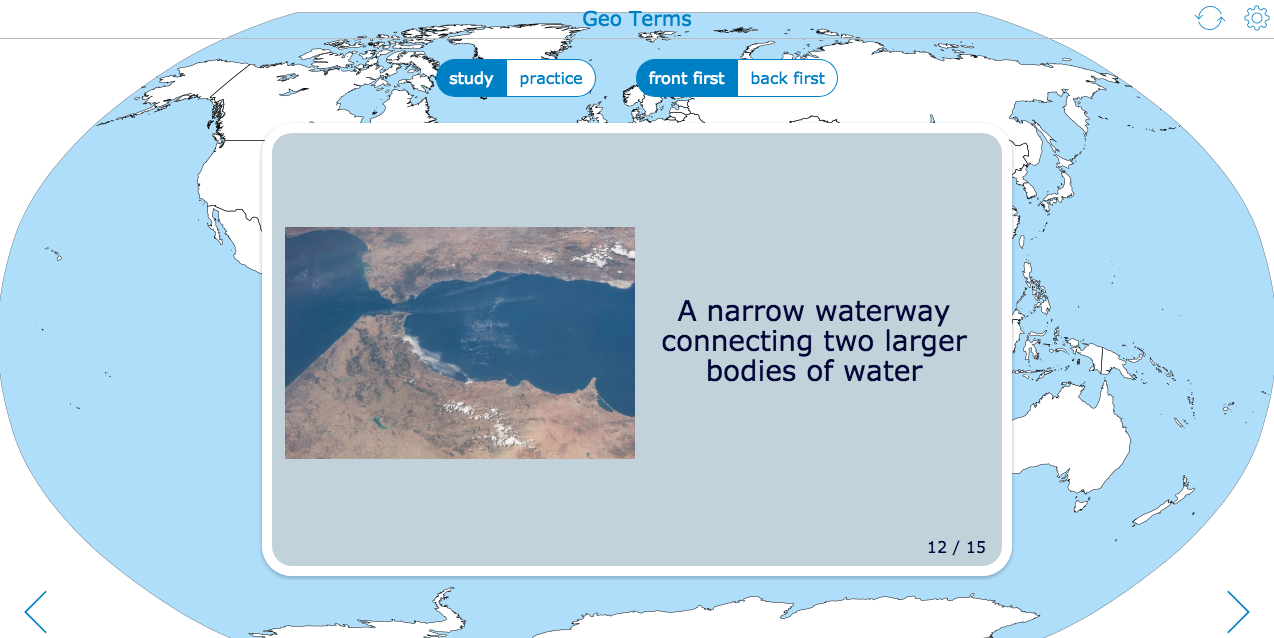 4. Math
Using images while teaching math? Great! You can see in the widget below that the zooming option helps with understanding functions and the connection with their matching pair. Students aren't able to see the functions or the axis labels clearly, unless they enlarge them by clicking the image for a second or two.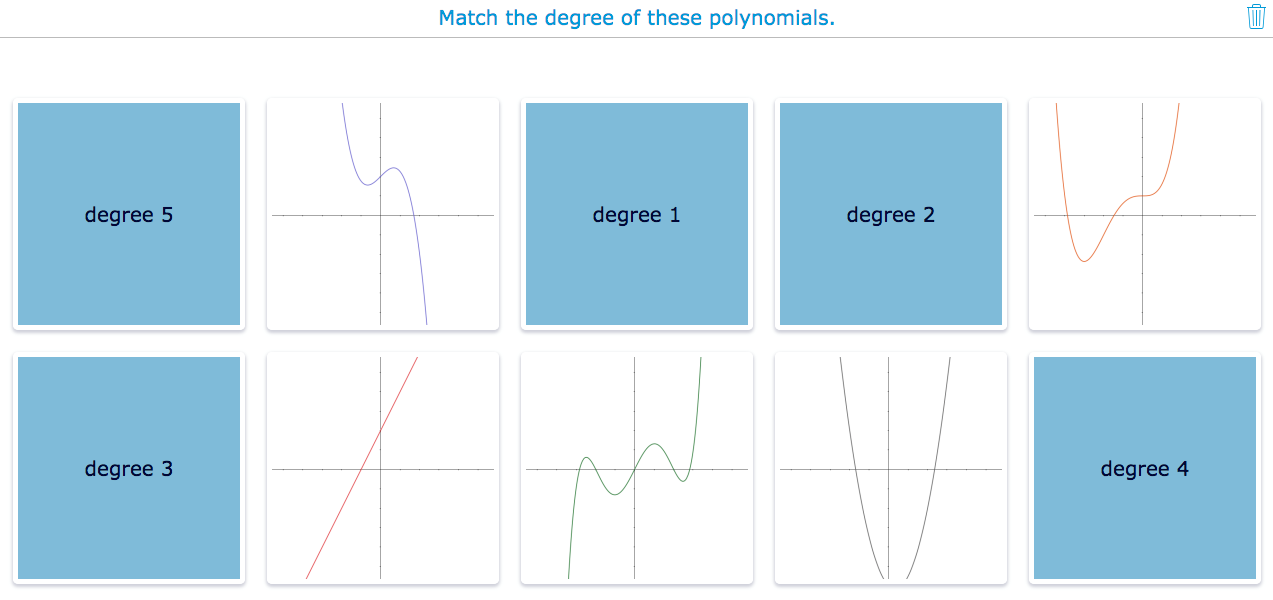 Question types
As you probably saw, the zooming option is especially handy in visual question types in the quiz widget. In this example, you can see the feature in its full power. Open the widget, and try zooming in on images in the different question types. It works great for all of the following question types:
Picture ordering question
Picture multiple choice question
Picture multi select question
Word - picture match question
Picture - picture match question
Picture darg drop
Other textual questions that have the ability to insert an image.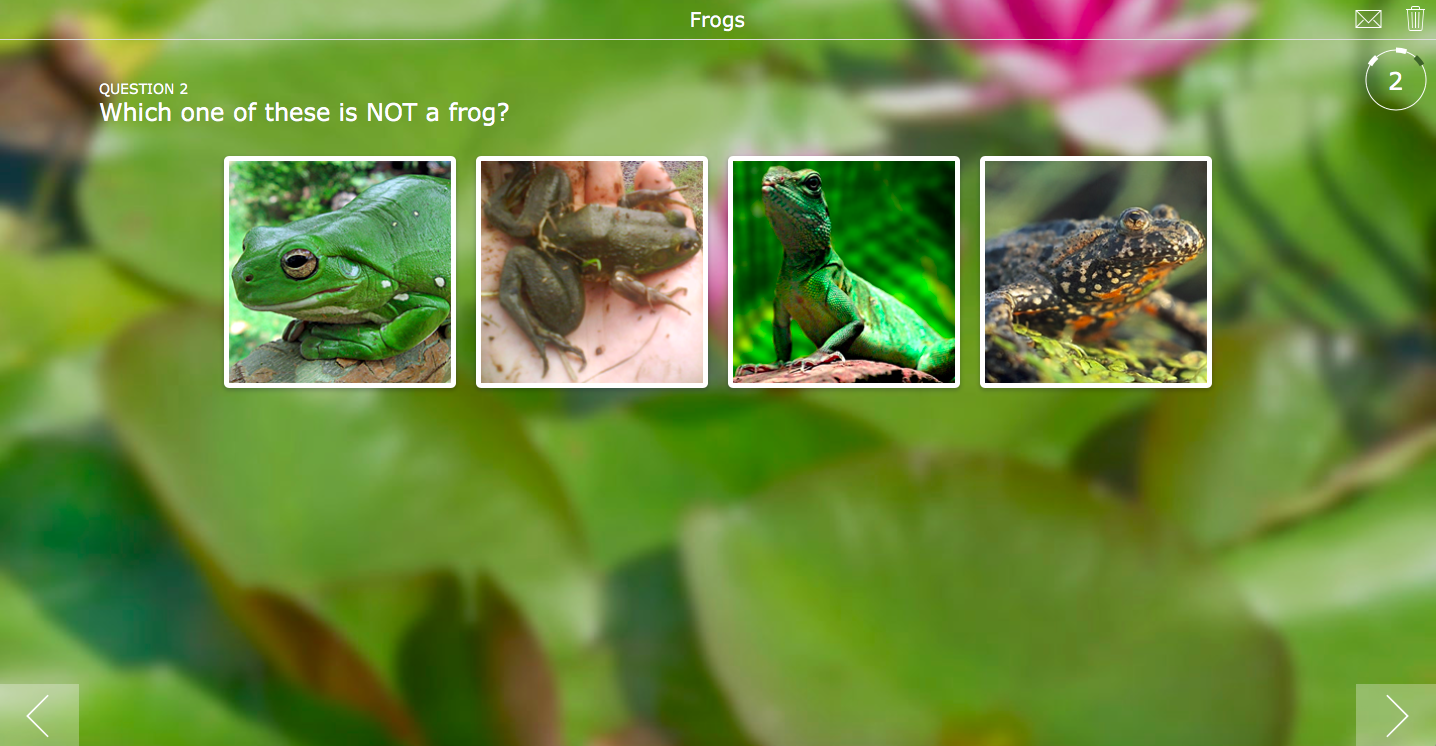 Warning!
You may notice that images with a transparant background get a black background when used in a widget. To avoid this, here's my tip: just use .jpg images, and everything will be back to normal!
There, that's all you needed to know. Now, let's get started!