New in BookWidgets: The 'Group Items' question

by Lucie Renard — Nov 21, 2019
When creating an (automatically graded) test in Bookwidgets with the quiz, worksheet or split worksheet widget, you probably already know that you can let you students connect …
Sometimes, however, you want your students to link more than 2 items together, which these question types didn't allow. That's where BookWidgets' new question type comes in: group items!
Let's go over this new question type, step-by-step.
Purpose of the "Group Items" question
The "Group Items" question type is used to let students match different items to each other. Items can be text, images, and audio. Students drag and drop the corresponding items on top of each other, so they become bigger groups.
Check out this short video below to see how it works.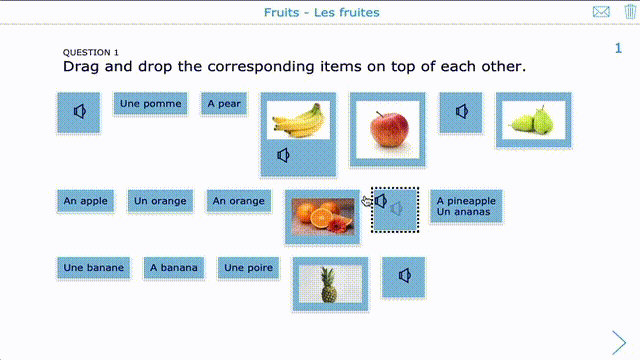 Remember that students can click on the images to enlarge them.
Configuring the "Group Items" question
BookWidgets has made it as easy as possible to create this type of question. Just follow these steps:
Add a new question to a quiz, worksheet or split worksheet
Choose the "Group Items" question
Configure your groups. What items are linked? Add all the items to the groups. You'll see that you can add audio, images, and text.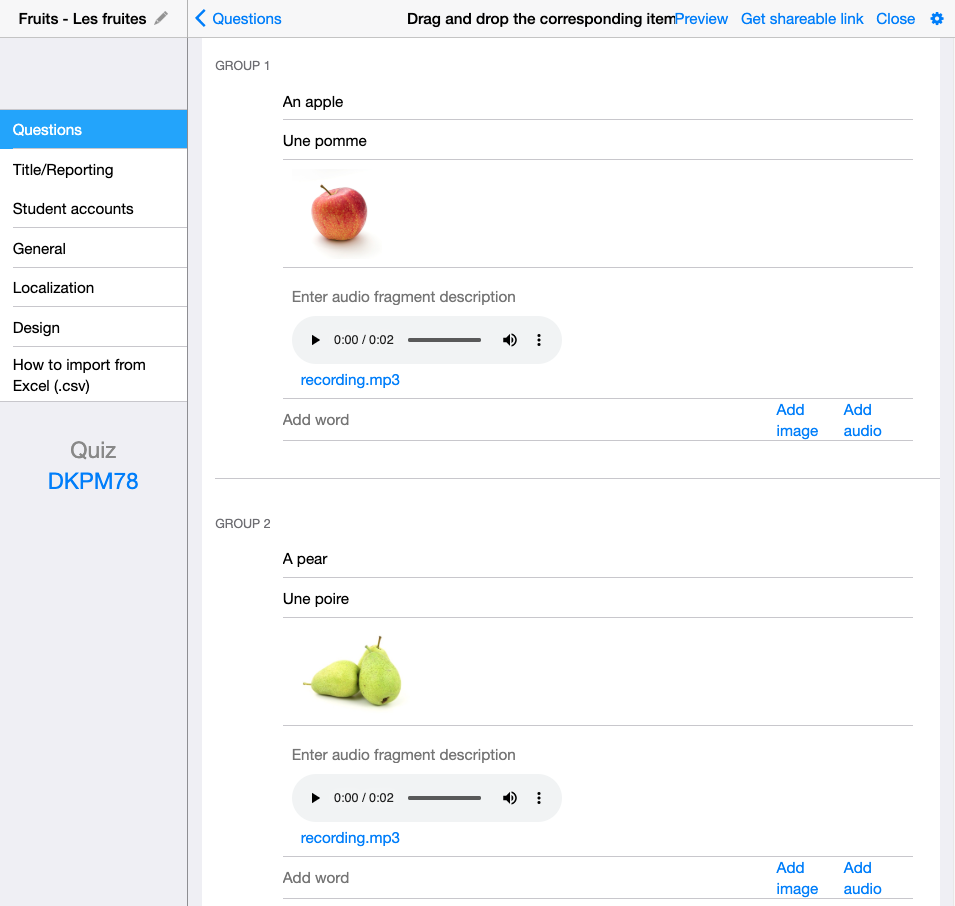 Grading the "Group Items" question
Instant grading
When your widget is configured to show immediate feedback, your students will see all items in the correct groups when they finished the exercise.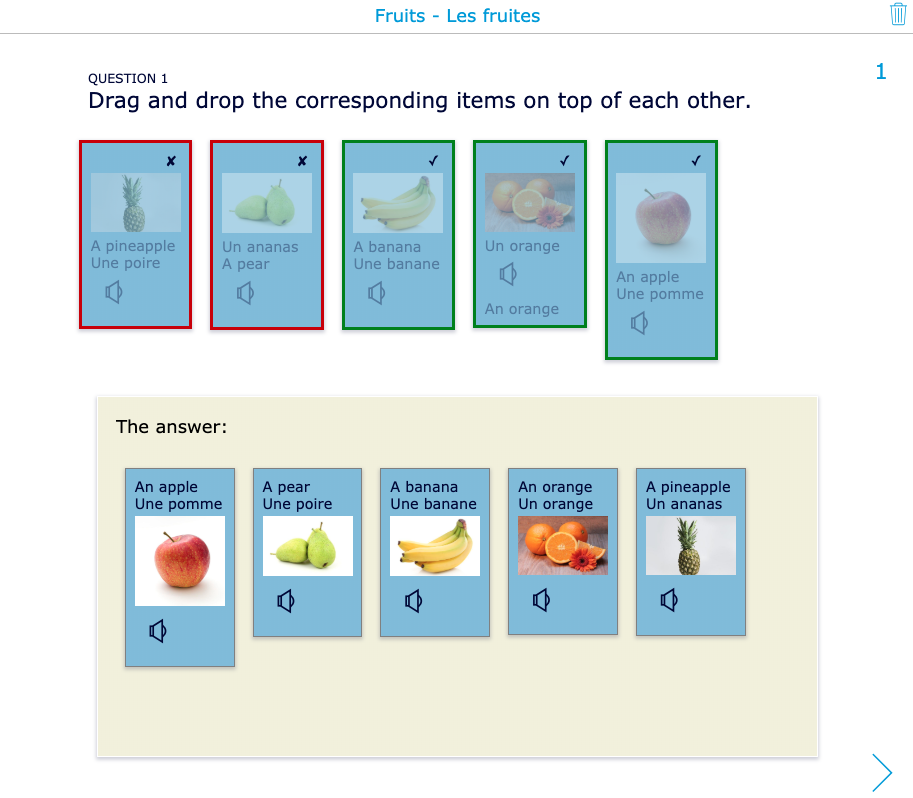 Teacher feedback
When you want to review your students' work first and give feedback before showing them the grades, you can look at the submission in "Grades and Reporting tab":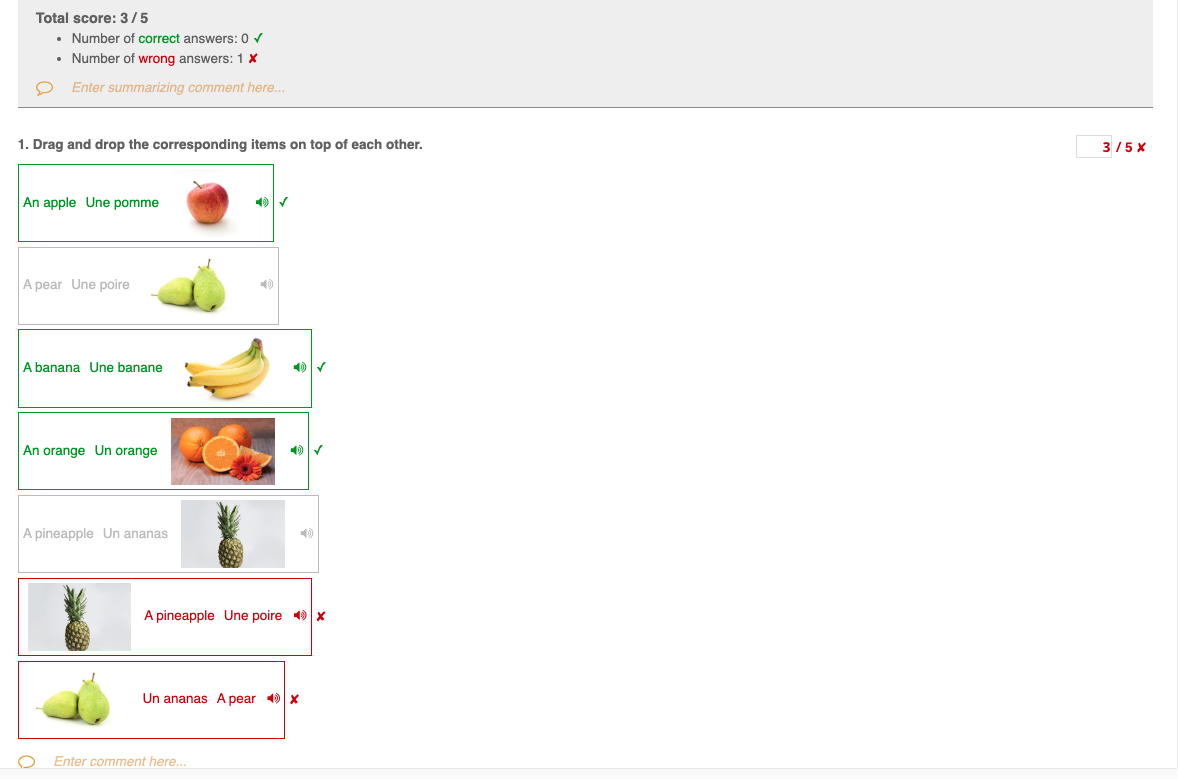 The question is also automatically graded, but you can still change the grades or give feedback before sending it to the students.
Lesson inspiration
As you can tell from the example used in this blog post, this question type is useful for language teachers. However, there are many other subjects where this question type can be used. Let me give you some lesson examples.
History
There's just so much you can do! Let your students match:
Historical figures: their names, their picture, their achievements, audio fragments of them talking, …
Historical events: dates, what happened, who is responsible, pictures of the events, …
Historical artifacts: images of the arteficts, what it is, what is it intended for, dates, …
History vocabulary, definitions or meaning, images, …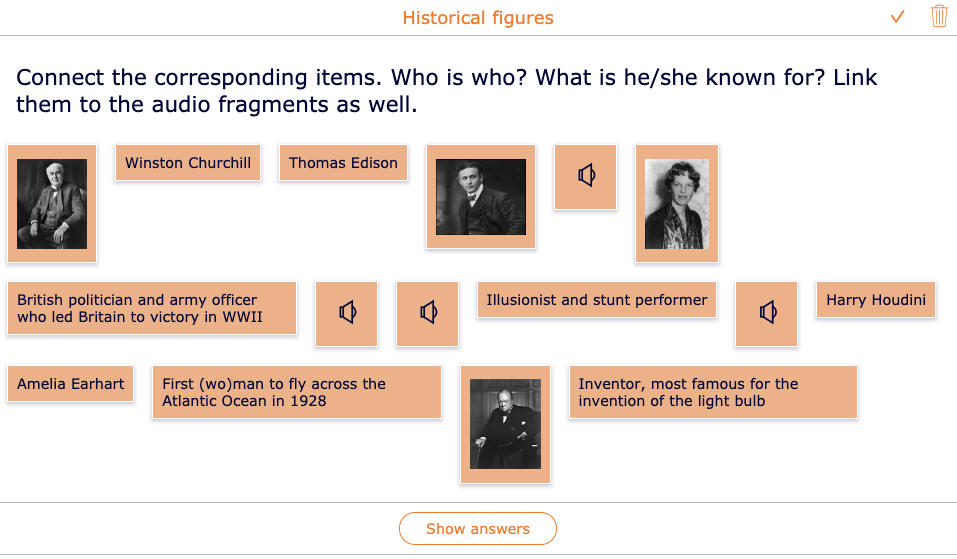 Click to open
Geography
In the example below, students have to group geographical terms with their image and their definition. This is one way of using this question type for geography. Of course, you can also match:
Types of volcanoes with their distinctive features
Images of countries, their names, and their capitals
Images of planets, their names, and their compositions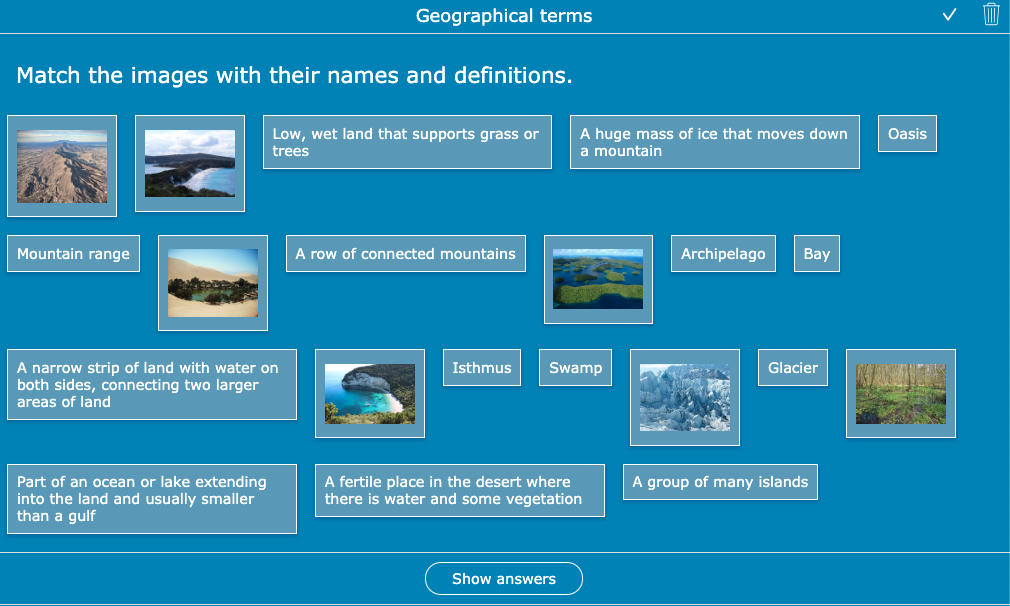 Click to open
Math
You can even use this question type with math, by letting your students group
math terms, their definitions and their images
subsets of complex numbers
calculations with the same outcome
fractions, their natural numbers, and images of the fractions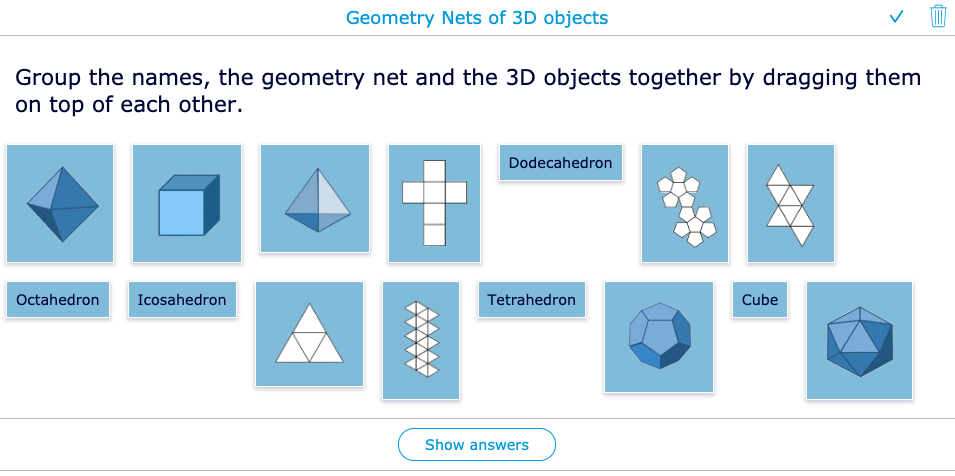 Click to open
Do it yourself
Get started right away and create your first widget or interactive exercise using our newest question type: