The best brain teaser apps and lesson ideas to stimulate your students' brain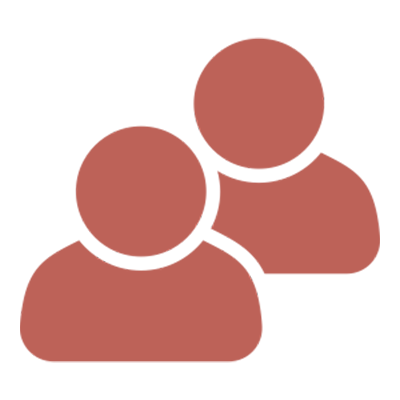 Rebecca Siggers & Lucie Renard —
You are in the classroom, and you discover that your kids do not pay attention to what you are teaching or their assignments. Stress, boredom, and anxiety can hinder your students' learning progress.
When they are restless, the students cannot calm down and focus on the subject at hand. And, as a teacher, you need a way to stimulate their brains so that they can do better at their classwork.
In this post, I'll show you why brain teasers are ideal for brain stimulation with students. I will also give you some examples of brain training tools and brain teaser lesson ideas that will help students to stay alert in the classroom.
The benefits of using brain teasers in the classroom
The brain games, or, if you like, riddles, can help your students in many ways. This post unveils how they help your students to stay alert during the classes so that they can follow through the lessons and perform better at their tasks.
Here are the benefits of using brain games for students.
1. Brain teasers reduce boredom
It can be irritating to find out that your students do not pay attention in class or they look bored. Boredom is a global problem. It is almost standard for students to get bored while in class - and we cannot tell how each gets bored.
But we can tell you a way to get your students out of boredom. Brain teasers will help you to improve the attention of your class by eliminating boredom. Brain teasers can be short stories, and students love jokes and funny stories. While they are enjoying the narrative, students will forget about the cause of the annoying situation and pay attention in class.
Some brain teasers are also called "energizers". A quick way to energize a student's brain by doing something else in your classroom. Here's the fun part: you can integrate your lesson materials in the energizers as well! Check out this post with 15 fun energizers for in the classroom.
2. Brain teasers improve concentration in class
You can conduct the exercise of brain games as a competition challenge on your students. And each student will have the opportunity to provide their answers. You can as well let them work in groups to come up with correct answers.
Because of the hidden messages or information in brain teasers, the students will try to get every detail of the game so that they can solve the mystery. In the process, students will concentrate more on their work. And when they focus, the brain turns active and can handle the assignments.
If you want to include mystery messages and secret codes as brain teasers in your lessons, check out this post about using secret messages in the classroom.
3. Brain teasers boost students' memory power
Students need to remember the things they learn in class. Even after the lessons, they need the information for their assessments, presentations, and other activities that test the skills they have learned over the period they had been in class. It all adds up to short-term and long-term memory.
The brain teasers will help your students to remember the things they learn for an extended period. For instance, they use more effort to acquire information, and it will stick to their brain for a long time.
This is due to the success and satisfaction brain teasers bring to your students. You should know that learning only comes when students experience successes. And of course, students need a challenge to experience success.
Crossword riddles like "Crossword solution 911" are a good way for students to train their long-term memory. Check out the tools to see how you can make one yourself for in the classroom. You can also give them the assignment to fill out the large crossword puzzle at the back of a magazine or newspaper. It's fun too!
4. Brain teasers enhance the brain's processing speed
There are times when students need to learn in urgency. Let us say that you want to cover a topic before the end of the week, and you are frustrated because the students do not seem to get the concepts as fast as you need. That is the time you should shift your lessons into brain games.
Brain teasers will help your kids to process the information they learn faster, making their brains stay active. Students who compete on brain teasers will work more quickly to ensure that they arrive at the result before time runs out. This behavior calls for faster action for the brain. With sufficient training, your mind will start processing information faster and boost the learning speed.
5. Brain teasers enhance problem-solving skills
Problem-solving is one of the most important skills students need to get a job later on. Your students must see the problem and find the solutions to solve it.
Brain teasers teach your students just that. Think about fun escape rooms. In reality, but also digital. The students need to find their way out. To do so, they are faced with complex questions, arithmetics, logical thinking, working together and so on.
10 Brain training apps for students
So, now you know the good brain teasers can do for your students' mind, I have some fun tools for you. Most of them are ready-to-use, and some brain teasers, you can create yourself. That last one is especially useful as you can add your own lesson content and make a brain teaser out of it.
The first 6 brain teaser apps are for high school students (and teachers). The other brain teaser apps can be used by primary school students as well. The BookWidgets crossword and word search games difficulty level depends on how simple or hard you make them for your students.

Available for both Android and iOS, Elevate is a packed brain training games app. The application has more than 35 brain training games to work out your cognitive skills. This game tool also comes with a tracking system to show how you are performing.
As you progress, the level of difficulty in brain games increases. That is how you improve your learning process. You can also set your own daily workout goals to challenge yourself for specific purposes.

For diversity in brain training, Lumosity offers you more than 40 brain games for daily training practice. It offers you various options like language games, math, memory games, puzzles, logic games, and problem-solving games. The app is available for both iOS and Android.
Lumosity also offers you a fit-test so that you can determine how you perform compared to other world players. The app supports seven world languages and gives you detailed insights about your game progress and personalized training.
You will also receive tips for becoming a better player and improve your accuracy while learning. This sounds like a complete learning tool that makes the process fun, easy, faster, and adaptable.

Peak, another brain teaser app pushes you hard with short, intense workouts designed around your life and interests. Challenge the skills that matter to you most with games that test your Focus, Memory, Problem Solving, Mental Agility and more. All games are fun and kind of addictive (in a good way! 😄 )
4. Escape challenge

This app can be quite frustrating in the beginning, but when you start discovering more secret rooms and codes you can use to escape the room, you can't stop anymore. This app has lots of levels, so you're in for a lot of fun. Basically, you have to find symbols, keys, solve riddles put things together by tapping on your screen and get further in the game. Here's a tip: don't lose any sleep over it, so don't just start it before bedtime.

This app or card game helps your students ask questions. The teacher reads the situation. Like for example "A man walked into a bar and asked a glass of water. The bartender pointed his gun at the head of the man. The man said thank you and left." Now students have to ask lots of "yes and no" questions to figure out the complete story.

So, if you have students that are really into cars, you can fill a dead moment with this brain teaser. Car Parking is an app in which you have to get the car out of the parking lot. At first, it's easy, but it gets harder. You have to move cars in a different direction in order to get the car out? Keep your head at the game because it's not that easy.

Brain games kids is a brain training app for children aged 7 and above. The app offers several brain training games like Labyrinths, puzzles jigsaw, alphabet soup, games of wit, memory, mazes, visual acuity, spatial vision, minesweeper, sudoku, find objects …

This is a science game for kids. They get a mission to solve by building a contraption. They can use different building materials, and it takes some trial and error as you refine your design to accomplish the task. Students get to learn something about physics at an early age physics concepts like speed, velocity, mass, and density. It encourages them the attitude of trying and not giving up.

With BookWidgets, you can create lots of interactive exercises. Choose from 40+ digital lesson templates and adapt them with your own content. Of course, you can create also a crossword riddle. As you know crossword riddles help students to develop long term memory, it's a great way to create them yourself. Just add words or sentences as a description and add the word them need to fill out. The crossword riddle gets automatically graded, so your students get immediate feedback. Click on the title link to check out a fun example of a crossword riddle made with BookWidgets and check out more crossword examples right here.

Just like a crossword riddle, you can also create word search puzzles with BookWidgets. You can just sum up the words they have to find in the grid, or you can tease their brain more by giving translations, or synonyms of the words they have to find in the word search puzzle. Click on the title link to check out a word search puzzle example and click here for more word search examples.
10 Brain teaser activities for in the classroom
If you're not a fan of tools or apps, or you just don't have the right technology in your classroom, these fun brain teaser activities will do the trick. Most of the games are brain teaser activities for primary school students. Of course, you can adapt them and make them harder, so they can be used as brain teasers for high school students as well.
You'll notice that many of these brain teaser games are perfect icebreakers for on the first day of school.
1. What's in my bag?

Every teacher comes to class with rather a large purse or teacher bag. There are three things you can do with this game:
Let the students write down as many things they think you carry in your teacher bag. The student who has guessed the most items wins!
Choose 3 items and challenge your students to invent or write down a story around these 3 items.
Place all the items from your teacher bag on the desk. Your students have to memorize all the items for a short amount of time (like 15 seconds). When they close their eyes, remove a few items. Now your students have to remember the missing items.
If you have enough time, I suggest you play all the games. It's so much fun and students are training their brain in a fun way!
2. Orchestra and conductor

This brain teaser is all about alertness. How fast can students find a change of behavior in a large group? The whole class is the orchestra and one student is the conductor. The conductor starts a movement and the orchestra has to copy it. One student leaves the classroom while the group decides who may play the role of the conductor. When the student comes back inside, he or she has to distinguish the conductor out of the orchestra. The group has to be alert and copy the conductor's movements as fast as they can without giving him away. Can the student find the conductor within 2 minutes? You can repeat the game a few times or encourage students to play it on the playground.
3. Magazine hunt

Ask your students to bring a magazine to class and turn the magazine into a scavanger hunt. Ask your students to find certain topics or things like "something that's blue and starts with an A", or "How many names are mentioned on the first 3 pages?", or "cirle all adjectives from page 5 to 8. This brain teaser teaches your students to read and skim a text.
4. Categories

This is a fun game and brain teaser that has a lot of value when teaching (foreign) languages. The teacher shouts out a category like "animals". Now, students have to name an animal in that certain foreign language, one by one. How many animals can they find? If they are stuck, the teacher can help them out by depicting an animal they didn't find yet. If you're teaching your students to describe a person, the category might be "clothing". Also think about categories like stores, sports, courses, fruits, vegetables, food, and so on. It's a fun brain teaser game when you want to revise new vocabulary.
5. License plate

A license plate in Belgium is like this: "1-ABC-123". Just like in other countries, the license plate includes letters. Maybe you know already where I'm going. You might have played this game with your siblings or friends when you were little. It's actually a good brain teaser. Ask your students to write down the license plate of their parents car. In the classroom, they have to invent a fun book/story title using the three letters on the license plate. Every word in the book title must start with a letter of the license plate. Here's an example:
License plate: "1-COT-123"
Book/ story title: Confessions of titans
Let your students use the dictionary so they might use other and more difficult words. They learn the words at the same time. You can also ask them to do the same with the license plate of another student.
6. Escape the classroom

Create your own escape room. Close the door with a digit lock and let your students finish challenges and assignments in order to find out all the digits of the lock. Make a story out of it and include your own lesson material. Search the internet for fun examples or use ready-to- use breakout boxes.
7. Would you rather…?

This brain teaser gives your students a dilemma. They have to choose between two situations.
Here are some examples:
Would you rather spend the night in an igloo or in a treehouse?
Would you rather be a plumber or a roofer?
Would you rather have 10 pet cats or 10 pet dogs?
Here's a list of dilemmas you can copy. This game engages your students to think critically. What's the reason behind their answer? It's also a nice icebreaker for the first day of school.
8. Sound sentence

One student makes a short clapping pattern, the other repeats it and adds another, the third student repeats the first two patterns and add his own clapping pattern as well. When someone forgets the complete "sound sentence", that person is out. The game goes on until there're just 3 students left. This game is perfect for training the memory and for recalling sound patterns and rhythm.
9. Spot the difference

When starting a new school year, take two fun group pictures of your classroom and ask the other teacher of your grade to do the same.
Ask your students to stand exactly the same on the first and second picture. For the second picture, you change small things. Someone is wearing a Santa hat instead of a cowboy hat, someone crosses his legs, someone makes the "peace" sign instead of the "rock" sign, and so on.
Now, exchange both pictures with the other group and spot all the differences. Students of your class get to know the other students and the other way around.
Which class did best and found all the differences?
P.S. Make it digital and educational with the spot-the-difference widget from BookWidgets.
10. Say it with emoji's

There are so many things you can do with emoji's in your classroom. Use emoticons to introduce a lesson topic. A fun brain teaser before the start of a lesson is always a good idea. Let your students guess the lesson topic. Let them figure out what all the emoji's are trying to say. Here's an example:
"What do you think the lesson of today will be about?"
🌍 🚗 🚗 ➡️ ☀️ ☃️ 🌬 ❄️ 🌊 🐧 ☠️
(This lesson is about "Global warming")
Here are 9 more ways to use emoji's in your lessons.
Wrap up
The human brain is adaptive, and you can mould it the way you want. To perform better, you should work out your mind with various brain teasers and puzzles. You should also stay consistent with your learning pattern to enhance faster adaptability of your brain to your methods of brain stimulation.
I hope you can spark your students' brain with these brain teaser tools and lesson ideas. If you want more brain games for in the classroom, check out this Prodigy blog post with 45 fun brain teasers for kids.
Create your own brain teasers or crossword riddles and word search puzzle right now:
Author bio
Rebecca Siggers is a Teacher and passionate writer. She enjoys writing about kids learning activities, parenting tips, and effects of puzzles and crosswords. She has been working as a freelance writer for quite some time now. Through her writing, she hopes to inspire as many people as possible to help kids grow their mental skills.