9 Ready-to-use Halloween lesson plans for in the classroom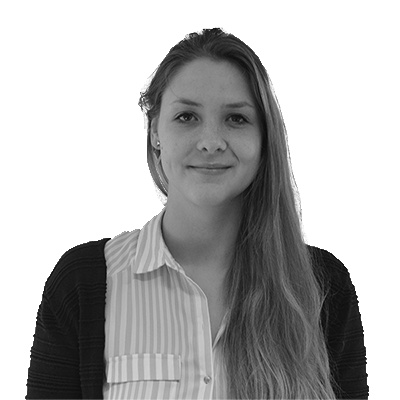 Lucie Renard —
For teachers, Halloween is probably the most important holiday of the entire year. Teachers love to decorate their classrooms, organize Halloween classroom parties and create spooky lesson materials.
But this also mean that it takes a lot of hard work to create a magical and unforgettable Halloween for your students.
That's why, in this post, I'm giving you 9 ready-to-use Halloween lesson plans. Here's how you can use them:
Make a copy of the halloween exercise you like. You can find all of them in this BookWidgets Group.
Leave it the way it is, or make some adaptations
Share it with your students with a unique (shareable) link or directly in your LMS if you have a BookWidgets integration.
And that's it!
P.S. make sure to read all the way through, because I saved the best for last! I created an awesome WebQuest for your students. They'll need to investigate a Halloween murder!
9 ready-to-use Halloween lesson ideas
Halloween is a holiday for every age, but mostly celebrated in primary school. I'm putting together some Halloween activities for primary school and a few Halloween activities for middle school. The lesson ideas include Halloween classroom games and exercises. Of course, you can always adapt them in your BookWidgets account. You can translate these Halloween teaching resources, or you can adapt them with your own content.
Click on the image to get the teacher copy if you want to make some modifications.
Click on the link "click to open" to get the student link, and if you want to share this exercise immediately with your students.
1. Halloween bingo game
This game can be used as a Halloween activity for primary school. Just say the word, and students go looking for the image. You can also read them a Halloween story; when the story talks about the images, students have to tick them off. The first student who has 5 in a row has Bingo!
Of course, every student has a different bingo sheet.
If you want to use this Halloween activity for middle school students, transform it into a language game. Say a word concerning Halloween in that particular language, and students have to tick of the meaning of that word on the bingo sheet. In the example below, students have to match the right image to the right translation the teacher is saying. Click on the image to open it.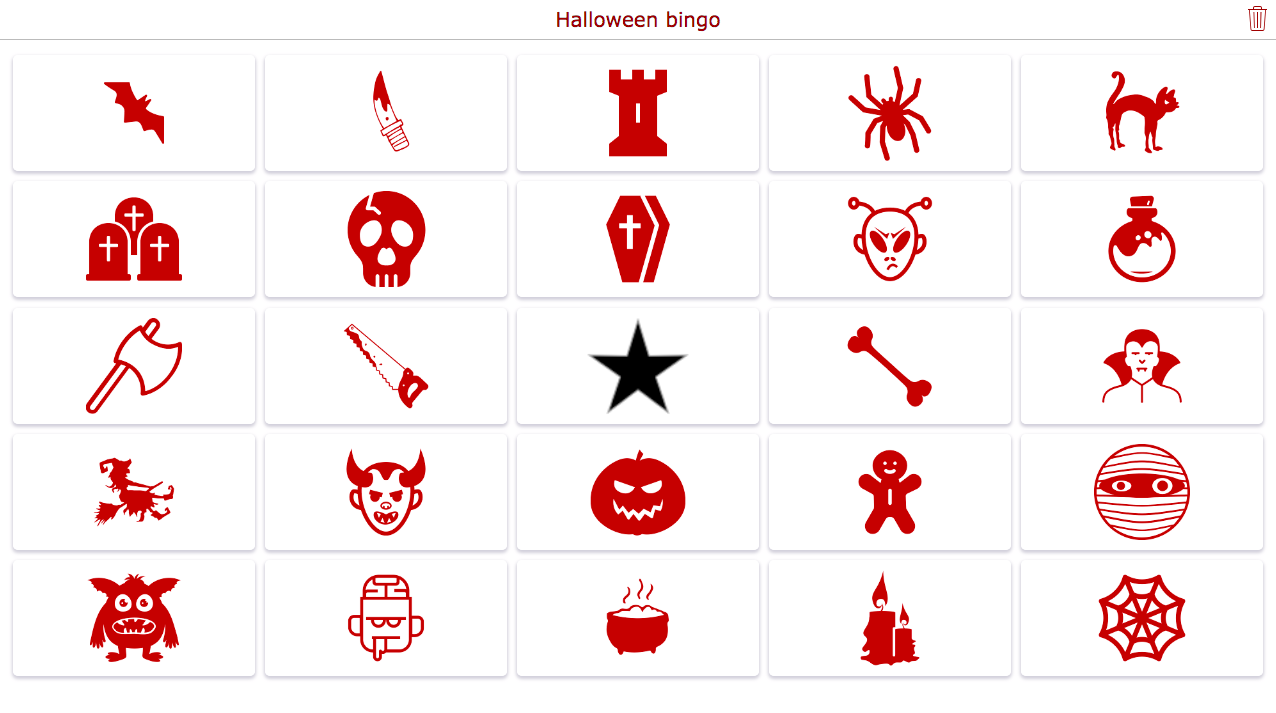 Click to open
2. Halloween crossword puzzle
This classroom Halloween game is a classic! Can your students complete this digital Halloween crossword puzzle? Give it a try yourself! Click on the image to open it.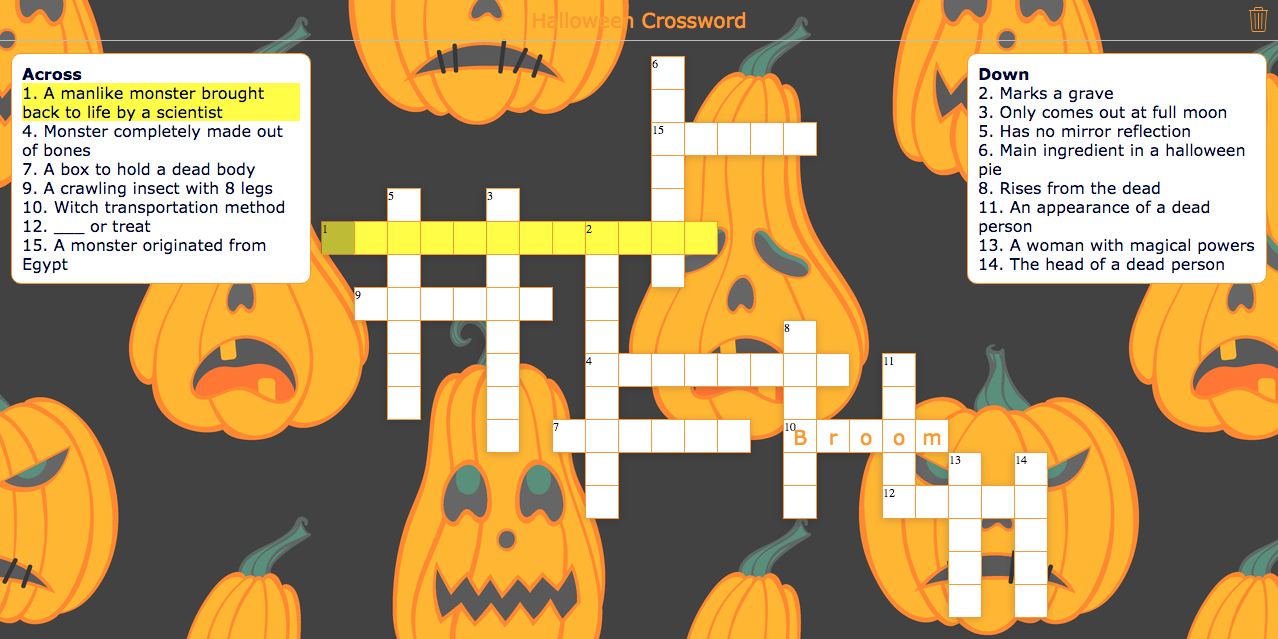 Click to open
3. Halloween drawing & reading
This Halloween drawing exercise is also a Halloween reading exercise. Students have to read the story and make a suitable drawing next to it.
This is a Halloween activity for primary school students. But of course, you can adapt it with a much scarier story so it is suitable for high school students as well. Anyways, you've got the idea right here: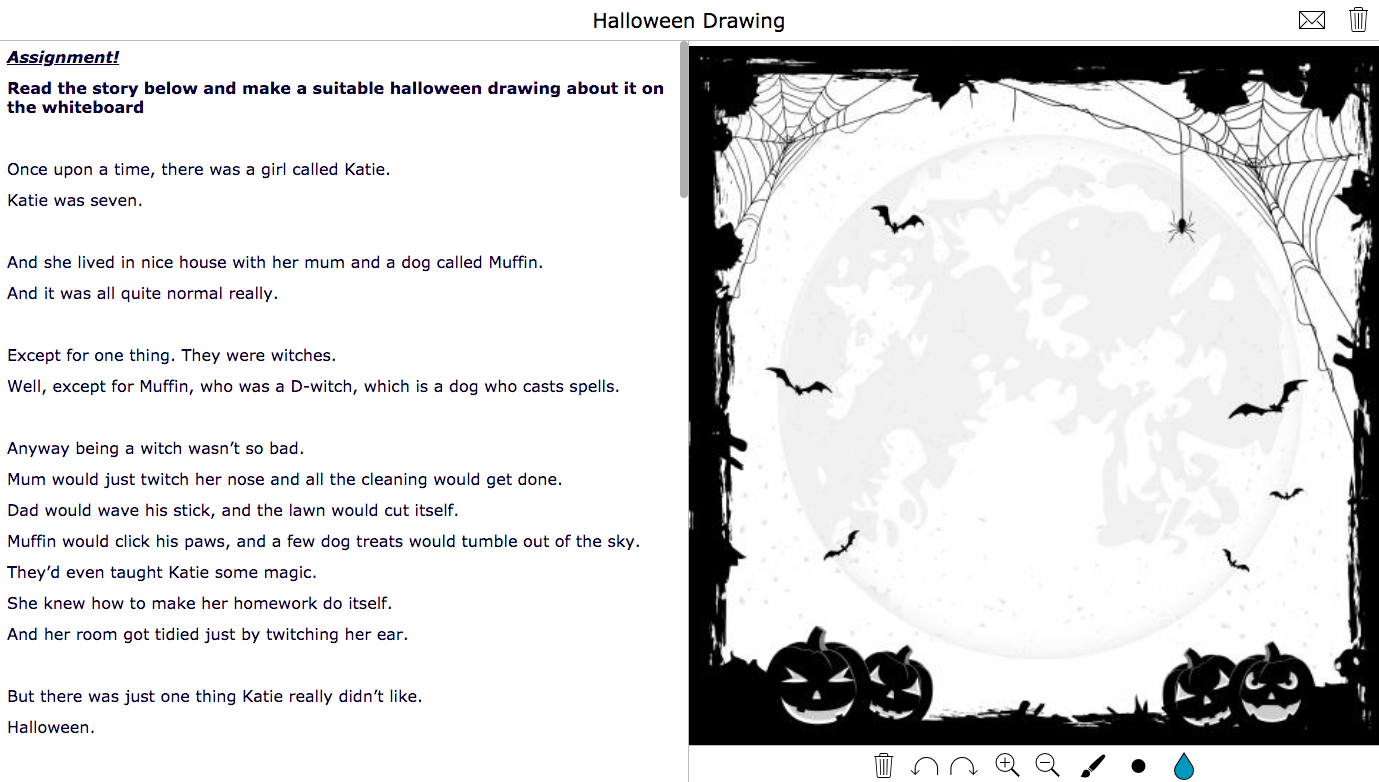 Click to open
4. Halloween Hangman
The gallows. A scary death machine made into a fun game… Hangman
Which monsters are they going to hang on a Halloween night? That's your students' quest to find out. Here's a Halloween hangman game example you can share with your students right away: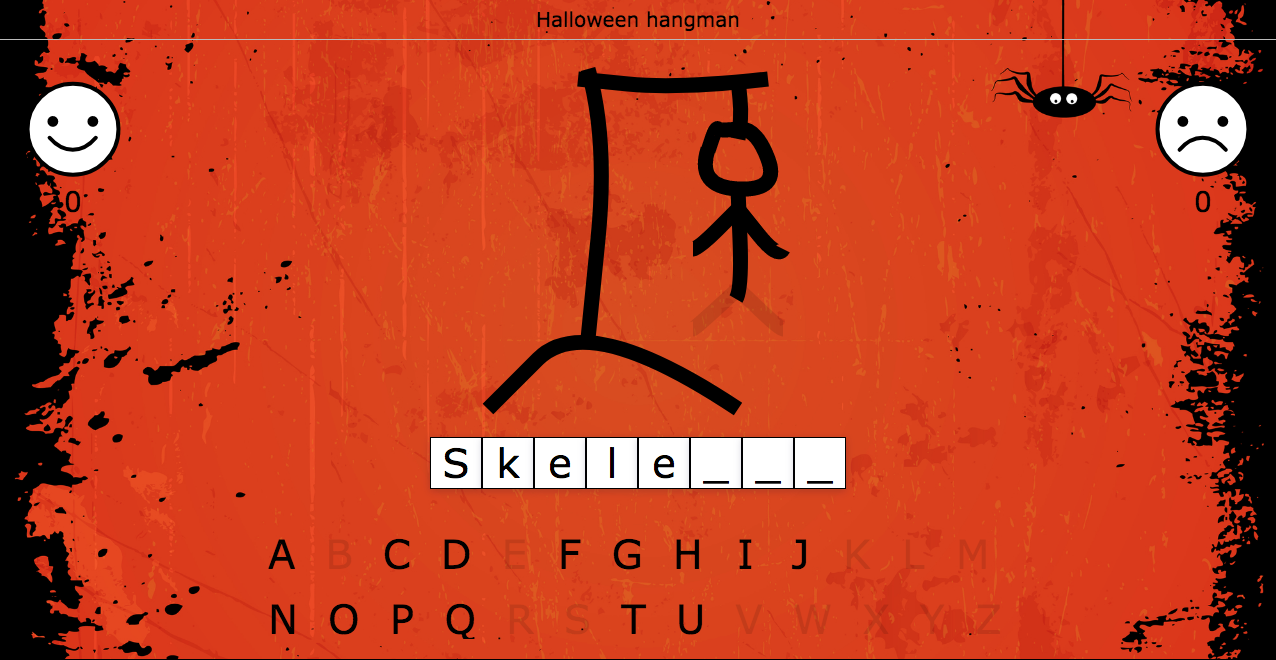 Click to open
5. Halloween theater
This Halloween improvisation exercise will have some funny outcomes. Here, students spin the wheels and they have to put together a play. The wheels will give them random images and words they have to work with.
The first wheel shows you some Halloween characters, the second wheel gives you a place or a "crime scene", and the last wheel gives you a (murder) weapon or a Halloween object.
Take a spin yourself!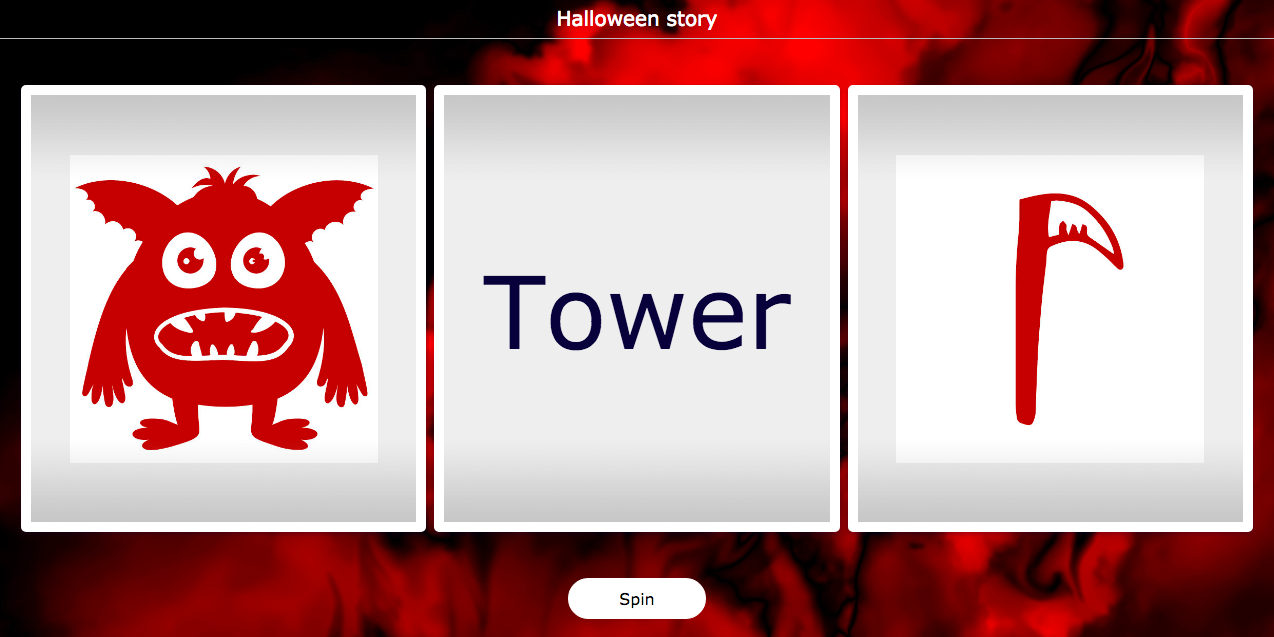 Click to open
6. Halloween story writing exercise
This is actually the same activity as above, but with a different twist. Let your students get creative in this drawing and writing activity!
They can create a Halloween drawing, so it's a creative piece of artwork.
They will write a funny or spooky Halloween story. (Maybe you will discover some good authors in the class?😉)
These assignments are based on the words on the weel!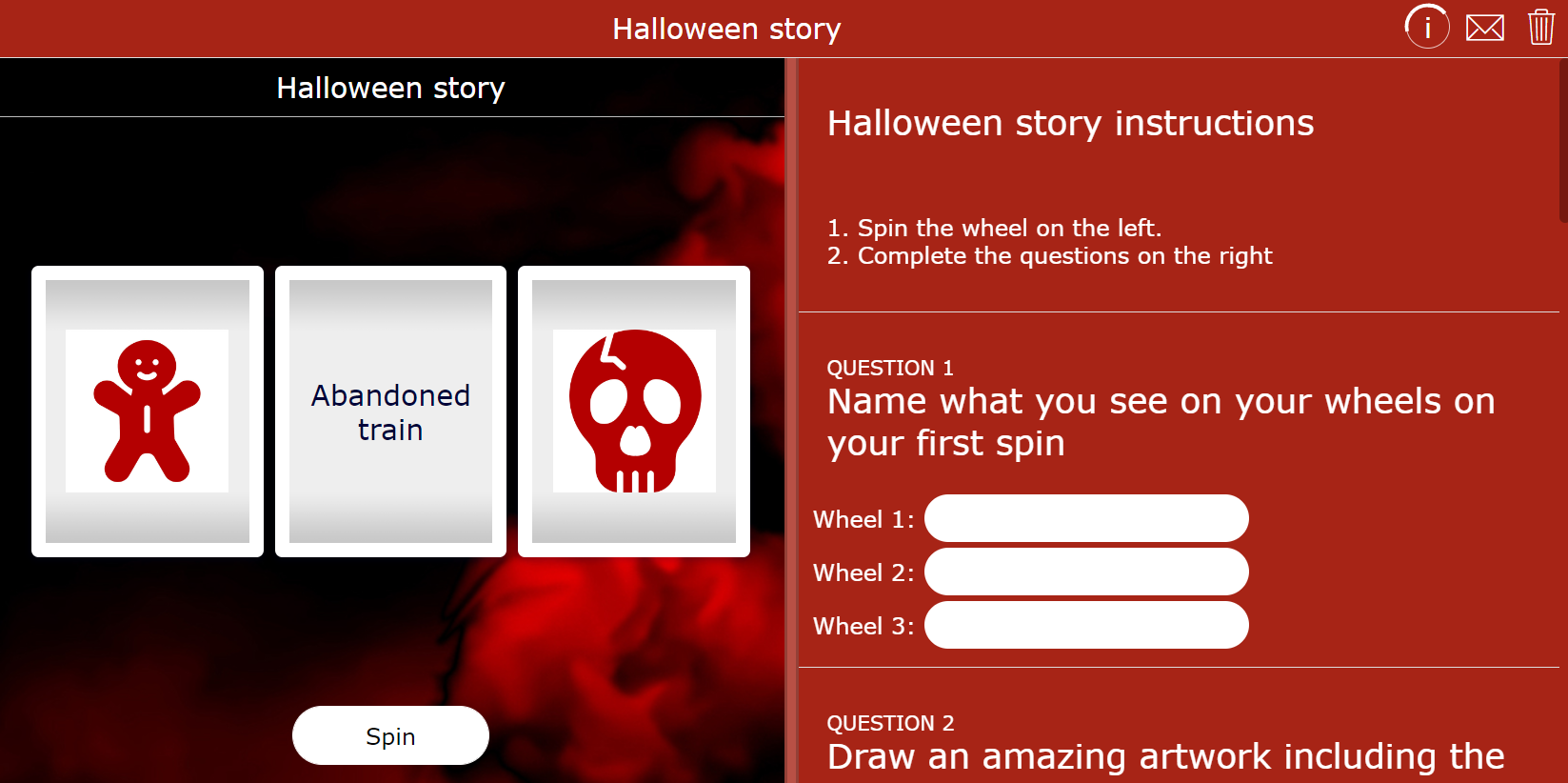 Click to open
7. Halloween Haunted House
Do your students dare enter the haunted house? Attention! To get out of the house, you must first complete the tasks in each room. Otherwise, your students will be stuck in there forever. Good luck! This widget is actually a digital escape room where students need to remember the clues to get out of the haunted house.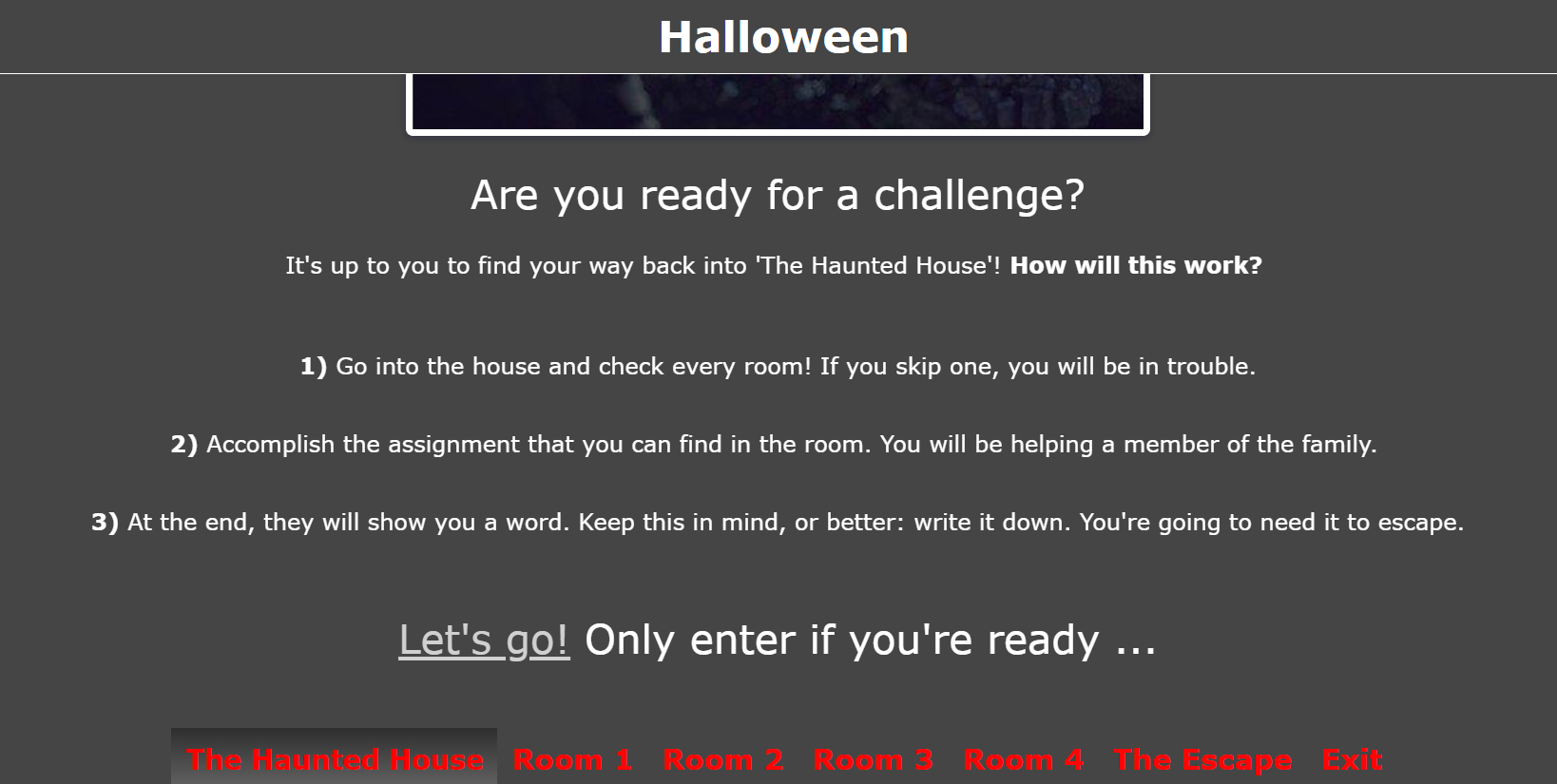 Click to open
8. Dia de los Muertos
You may be thinking: "What is this day doing here? This blog post is about Halloween." You are absolutely right! But did you know that this day falls after Halloween? Use this assignment to explore with your students what this holiday stands for. And… "The day of the dead" is a bit spooky if you ask me!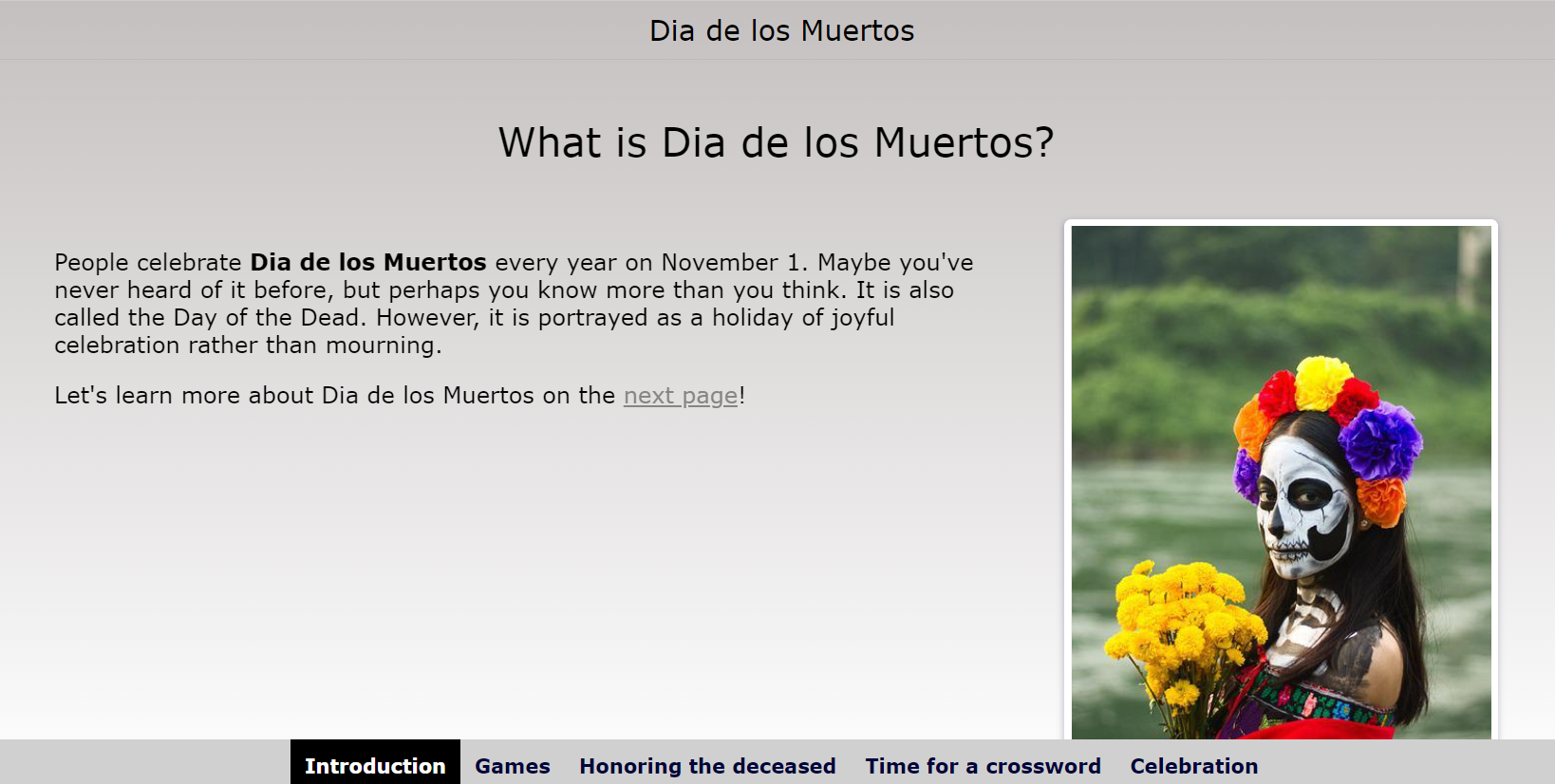 Click to open
9. Halloween murder WebQuest
Yes, you made it! This is the best part: the Halloween WebQuest. This WebQuest is about Brat… The rest you'll have to figure out yourself (or your students!). Transform your students into real detectives! They have to figure out what exactly happened to Brat.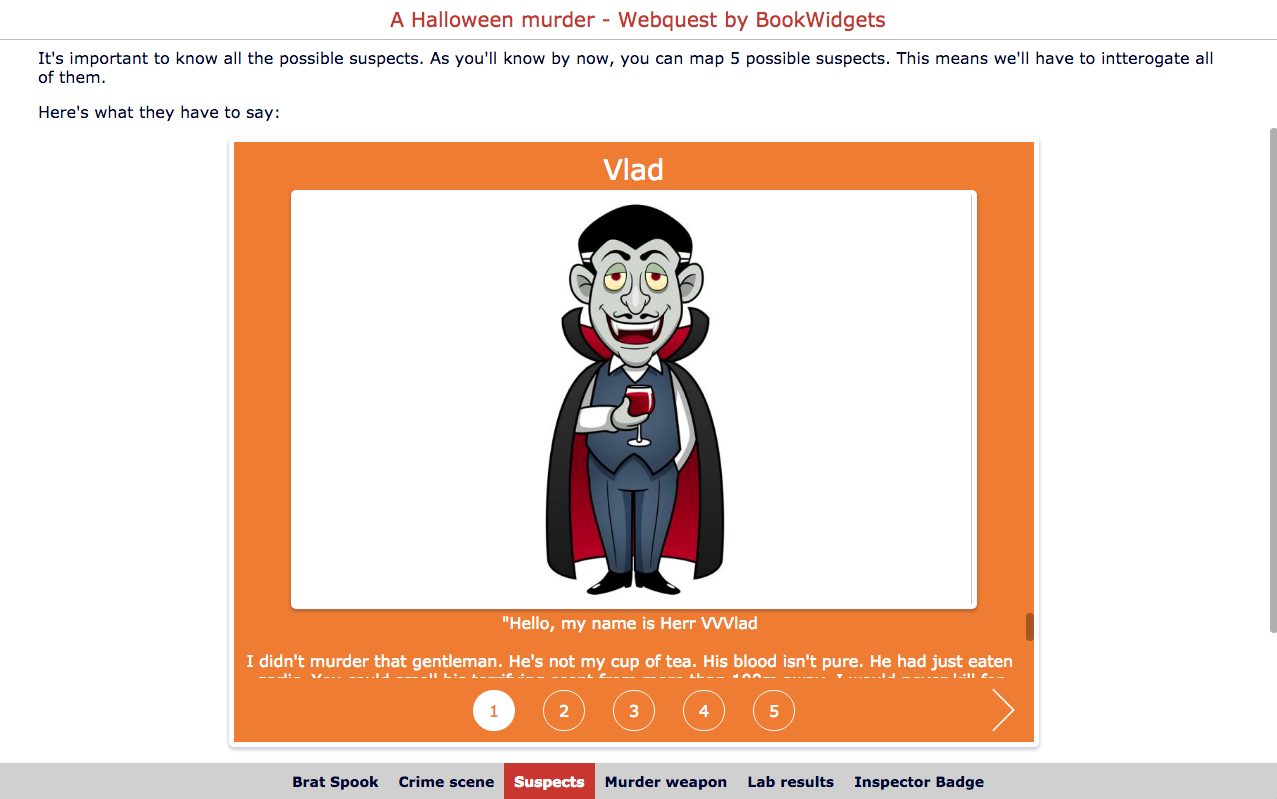 Click to open
Wrapping up
That's it! I hope I've inspired you to make Halloween the best holiday of the year! Don't forget to share this post with your fellow teacher colleagues. They will be so grateful!
With BookWidgets, you can create your own digital (Halloween) exercises. For example, you can use the quiz widget to make a Halloween quiz with some fun facts about Halloween. You could also use the Word Search widget and hide typical Halloween words in it.
Are you triggered by the Halloween theme? Click here to get more inspiration. Via that link, you can also duplicate all the halloween exercises and adapt them if needed. Maybe you're already an expert on Halloween widgets? Make sure to share them with other teachers in our Facebook Group.