15 Tools to help students improve their public speaking skills in the classroom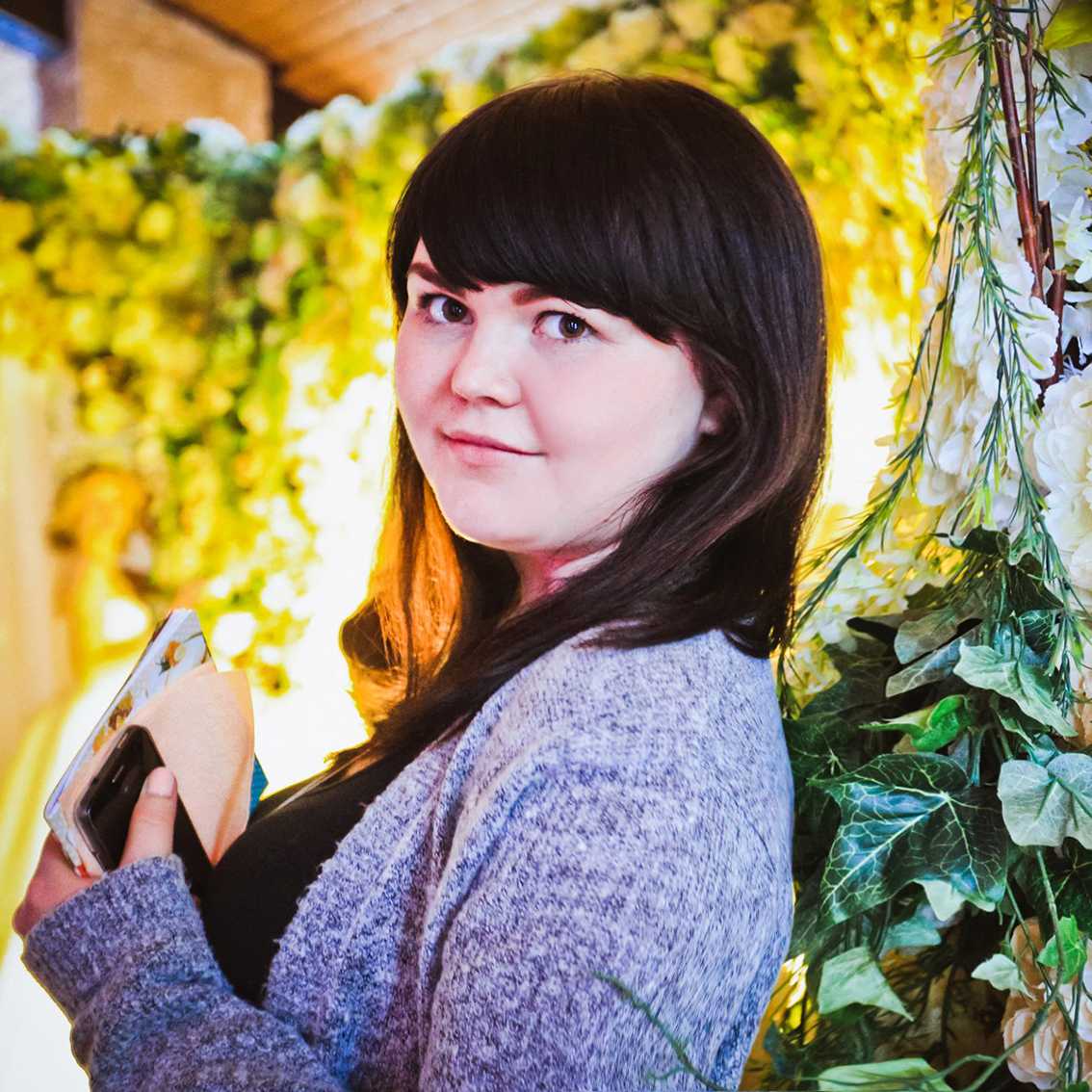 Olivia Ryan —
Public speaking can be unnerving to even well-spoken conversationalists, not to mention students who are still developing their speaking skills at school.
For many, public speaking creates symptoms such as cold sweats and shaking, things that ruin their entire performance even when they practiced hard for it. However, there is no reason why this should be so challenging.
Some people are born to speak in front of others and do it easily, but the truth is, anyone can learn at least the basic public speaking skills and gain some confidence in the process. As a teacher, it is your job to aid the transition for the students, and not just those who are talented in public speaking.
With the help of technology, this is now more than possible. Different public speaking tools can make teaching and training of public speaking more entertaining than ever and facilitate the learning. To help you make the process smoother, I've gathered a list of 15 public speaking apps you can use to overcome your students' fear of public speaking. Here you go: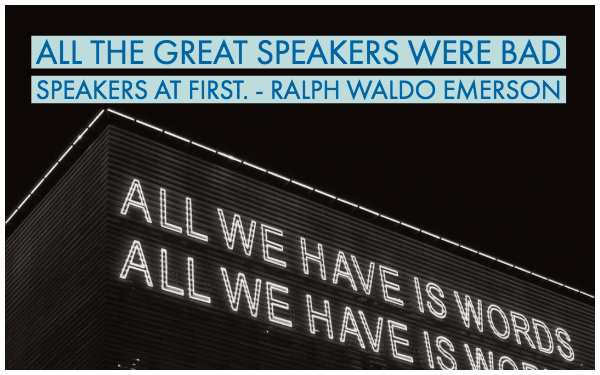 15 Public speaking apps for students
The art of public speaking is to speak fluently, without filler words and to be able to engage the audience. Of course, that's easier said than done. Maybe these apps will help you students develop a love for public speaking. Use these apps in your public speaking courses and everything will be just fine.

Free - Students will love learning from each other and using this kind of connecting tool can make public speaking much easier for them. When you gather friends to talk about the same topics, they can learn from each other's techniques, give each other public speaking tips, prepare, and even compete for the next public speaking tournament. Free webinar tools such as Zoom.us can make this possible in real time, combining web audio and screen sharing. It's always easier to ask feedback on your speaking performances to fellow students than to your mirror reflection.
2. Teleprompter apps - PromptSmart

$$ - Taking notes and using them during a speech can make everything messy and confuse the speaker, especially if they have little experience in public speaking. If you notice that your students get easily distracted from the note cards they are using, encourage them to use a prompting app. There are a lot of free teleprompter apps, but PromptSmart is a very good one for IOS. Unfortunately, this one, isn't free. Students can also use a teleprompter to practice the right speed of speaking.

$ - Speaking and presenting something in front of others can be a daunting task for a student. However, they need to be prepared for such speaking when they finish school and tools like this one can help them achieve this. This app is specifically created to make the process simple and is often used by students in the classroom. The HiveBrain app presents you with a guided meditation and self-hypnosis program that will help you relax and minimize the anxiety of speaking in front of crowds.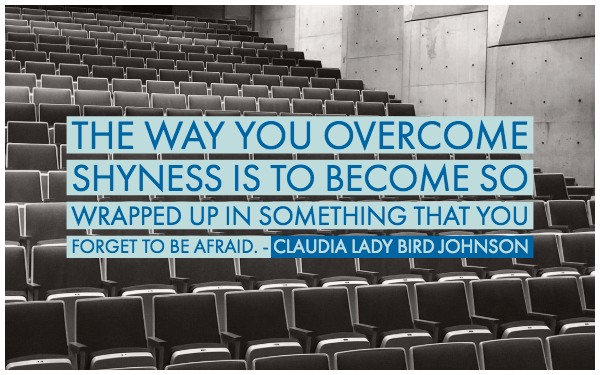 $ - It's very important for students to speech on time. Most of the time, public events or classroom courses have time restrictions and other speakers will have to perform after your speech. The Speaker Clock app is a speaker timer that presents the time to the speaker and thus allows teachers and students to keep track of their timing.

Free - Six Minutes will provide you with excellent advice on what to teach the children and how to teach them. Visit this public speaking website to learn about PowerPoint presentation tricks, as well as speech delivery techniques you can teach your students.

Free - Students will feel more and more comfortable to speak if they have some backup in the process. In addition to notes, use the Prezi tool in the classroom for some visual aid. The tool can be set to help the speech process by going simultaneously with the things students are talking about.

$$ - By using Explain Everything, you can share ideas and thoughts with your students in real time. This app allows you to transform the learning of your students by creating presentations that include audio recordings, video and text. This particular tool lets you engage the students by allowing them to create their own presentations and tutorials. A change in roles in the classroom will be refreshing for both you and your students. Maybe telling a story with an app and recoring it is less daunting then speaking in front of the classroom at that particular moment?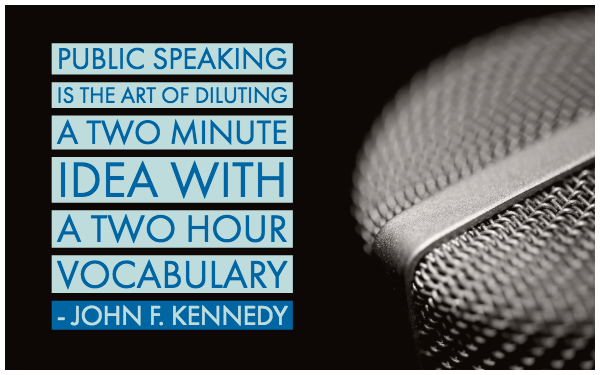 Free - The Pecha-Kucha app is a refreshing and unique app that allows people to network and show their work to others. In Japanese this means 'chatter'. If you believe that the traditional PowerPoint speeches tend to annoy your students if used often, this presentation style might just be the perfect alternative for you to use in the classroom. Here is how it works: the student creates an exact number of 20 slides which only appear for 20 seconds each. This system provides the student with a time constraint without the need of trackers.

$ - Students love using this flexible and fun app. They can use it to gather ideas for their presentations and speeches, as well as organize the data into concise talking points. Popplet will also allow them to organize the speech in images, text and illustrations.

$ - Ummo will listen to the speech of your students and highlight their filler words. This will help them prepare and improve the speech without having to tape themselves and then listen to it dozens of time. Filler words are the enemy of even the best speakers in your class, which means that your students will surely appreciate this app.

Free - Pro Metronome is another practice tool for speeches. It finds those filler words and helps the user create the perfect pace for the separate sections of their presentation. This is an app for everyone. It is very simple for use and highly intuitive and will certainly add your students in learning how to increase the credibility and present their ideas.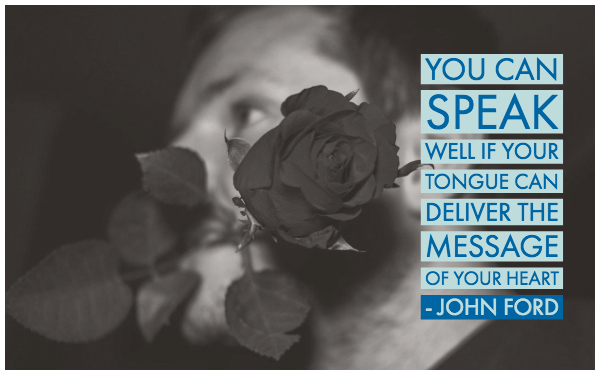 Free - To be a good speaker, a student must have a rich vocabulary. Otherwise, they won't be able to present in a timely manner and of course, they won't sound as great as you want them to. PowerVocab is a game you can give your students for some vocabulary practice. Playing against the clock and others will not only be a fun experience, but will also prepare them for public speaking.

Free - English is not your students' first language? Don't worry that this will show in their public speaking. With apps such as Orai, your students can now get instant feedback on their clarity, vocal energy and use of filler words. In addition, Orai has vocal exercises that will improve and train the speaking habits if done often. A real speech coach app, you'd say.

$ - LikeSo is a mobile app that uses voice-recognition to check the pacing and wording of users while they are speaking. Share this app with your students and allow them to learn from the highly comprehensible and easy app. The app will award a certain score such as 'A+' to 'uh-oh' and improve their oratory skills. Technology can significantly aid teaching and learning and be beneficial for both sides of the educational process. Implement these tools in your classroom and you will notice a rapid improvement in the public speaking skills of all your students.

$ - With BookWidgets you can create more than 40 intearctive exercises like quizzes and games. You can even use them to train your students' public speaking skills! Use the randomness widget as speaking exercise. Being able to improvise is a good skill when speaking in front of a crowd. When something goes wrong, your students need a plan B. Use this exercise to do so. Add images or words that students have to use in their story. Every student will have to tell a different story!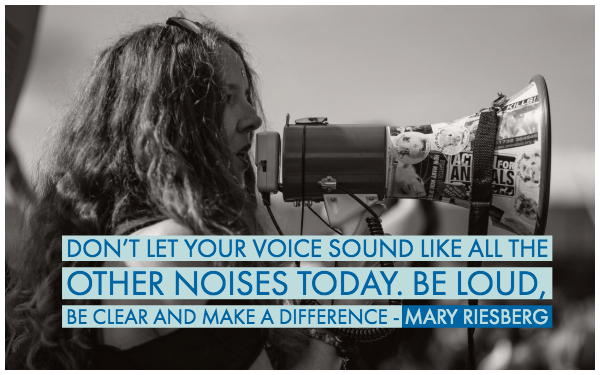 About the author
Olivia is an incurable optimist who always sees the glass as half-full. She likes nature, knows how to enjoy silence and is keen on writing for various websites. Meet her on Facebook and Twitter.