Amplifying the traditional classroom with ICT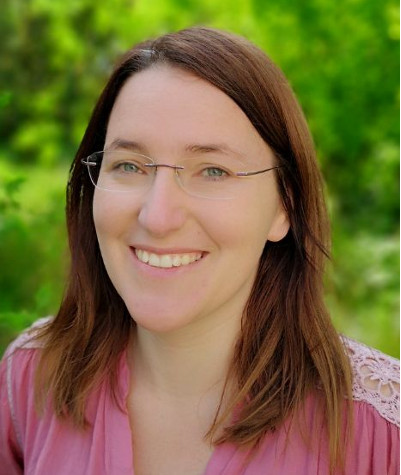 Theresa Spannbauer —
We asked BookWidgets users to submit their stories about using BookWidgets in their classroom. This post is one of these stories. Click here to vote on this post.
Digital devices are growing in numbers. And while not every school and every class is completely equipped with these devices, why not think about how to create engaging material for both analog and digital classes?
For my classes, I chose to combine different sorts of materials. Why should only the tablet classes have all the fun?
And how can I motivate my colleagues to reinvent their thinking as well? Most of them already have a lot of material which they spend a lot of time perfecting. Telling them: "Now, please make everything digital, is sometimes very demotivating for them." It takes a lot of time to completely transform your classroom. So again, why not combine material you already have and enhance it with extra digital resources?
ICT can help you to support your teaching, but it's not a goal itself.
Ok, so I needed something that could handle digital and printed formats. PDF is a great choice, which is supported by a variety of programs and apps and easy to print on every printer without messing up the layout.
But simply transfering my (printed) materials to a digital version was not what I was looking for. And so began the search for an appropriate tool…
7 things to expect from the perfect teaching tool
First I made a list what I expect from a program app/or whatever:
different platforms an devices (app & browser-based / Chromebooks - Pc's - Tablets - Smartphones)
easy to use for me
easy to use for the kids
ability to share content with colleagues
a variety of tools in one program (even though I mostly use the quizzes…having different options is great!)
option to give feedback
self-paced learning
Verdict
I am not quite sure how I first found out about BookWidgets – I remember hearing about Bookwidgets from a colleague, meeting the guys from BookWidgets, and reading their blog – but I am not sure anymore which came first… This program however made me check all of the points of my checklist!
So, here is an example of what my material looks like: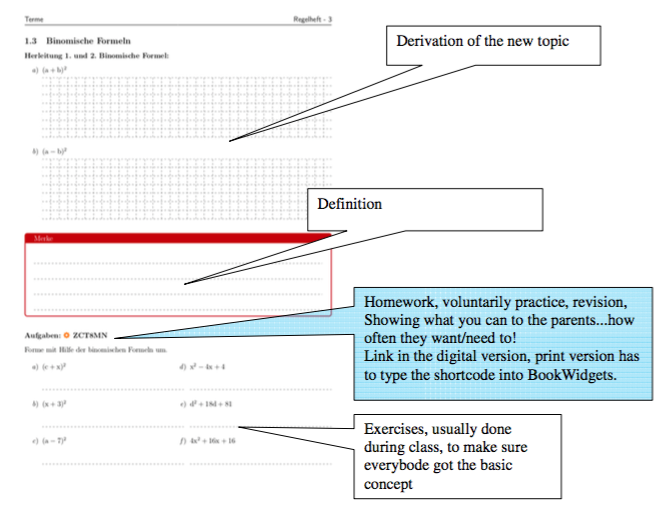 No, it is not something extremely new or fancy. But, BookWidgets allows me to assign exercises to every part of a subject or tasks for revision at the end of the chapter.
And, by providing automatic feedback to my students, they know what they need to ask in the following lesson. We are losing no more time checking every single part of the assignments, just the parts that the students were struggling with.
Printing out widgets
Oh one more thing. BookWidgets has the possibility to print out widgets as well. So if the internet connection fails, you have a backup plan. Or when you just want your students to write down things, you can count on this feature. It makes the integration of a digital into a traditional classroom even more valuable.
For me, digitalisation doesn't mean to get rid of everything analog, but to embrace and use the advantages it offers to my students and to myself.