10 easy DIY classroom craft ideas for Father's day

by Lucie Renard — May 30, 2018
Father's day is coming up! And since father's day falls on a different date in each country (and I had no idea), I hope this post reaches you in time! I put together a blog post about Father's day crafts that can be made in minutes! So, get ready for these fun father's day gift ideas.
10 Creative Father's day gifts teachers can make with their students
1. Dad, you're the coolest!
A fun quote, googly eyes, paper and scissors are all you need to craft this fun father's day card.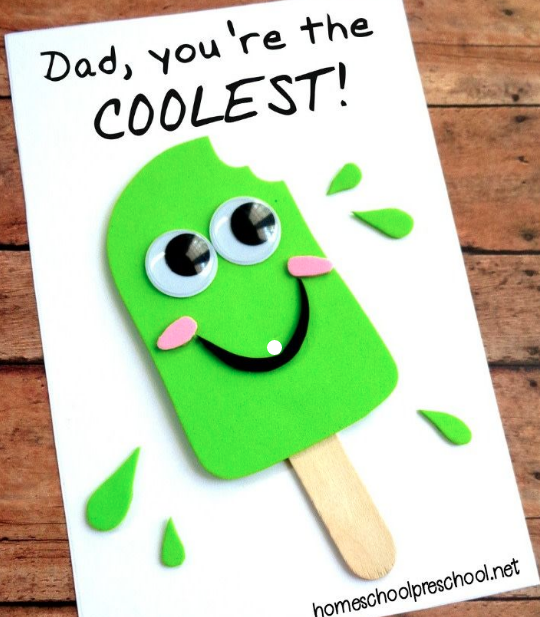 Credits to Homeschool Preschool
2. Father's Day Quotes
As you can see, you can make a father's day card and use a fun quote. Here are 5 other Father's day quotes I picked out for you that are worth using. Most of them are easy to visualize on a sweet Father's day card.
"Dads are like chocolate chip cookies; they may have chips or be totally nutty, but they are sweet and make the world a better place." - Hillary Lytle
"I love my father as the stars — he's a bright shining example and a happy twinkling in my heart." Terri Quillemets
"Some people don't believe in heroes, but they haven't met my dad."
"To the world you are a dad. To me you are the world."
"A father is someone you look up to no matter how tall you grow."
3. Father's Day Toolbox
"The way to a man's heart is through his stomach." So let's put together a "Dad toolbox".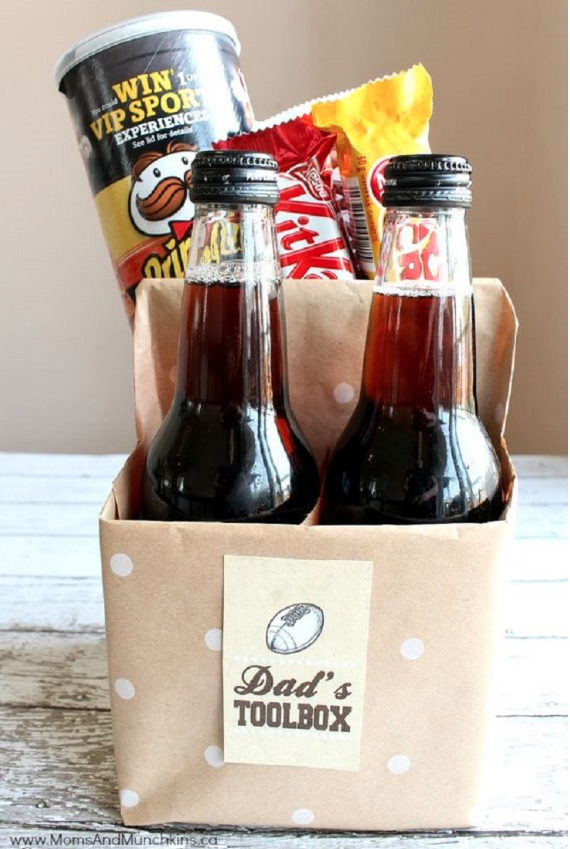 4. Building memories with dad
This Father's day craft idea is creative, meaningful and sooo sweet. With a pen, a jar and some Lego blocks, students can start building memories.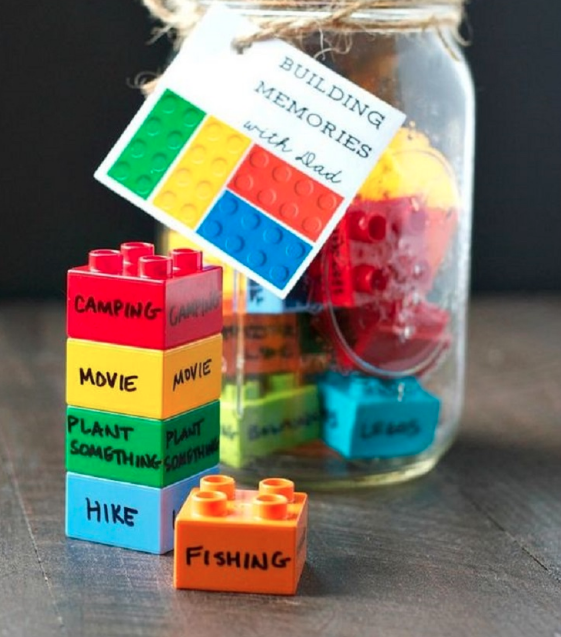 5. Father's day Candy Card
Definitely my favorite Father's day card of all time! The things you can do with candy bars… You can use this father's day idea in high school as well.

Credits to "Bits of Everything"
6. Following in my dad's shoes
This father's day idea for kindergarten makes my heart melt. You probably see why…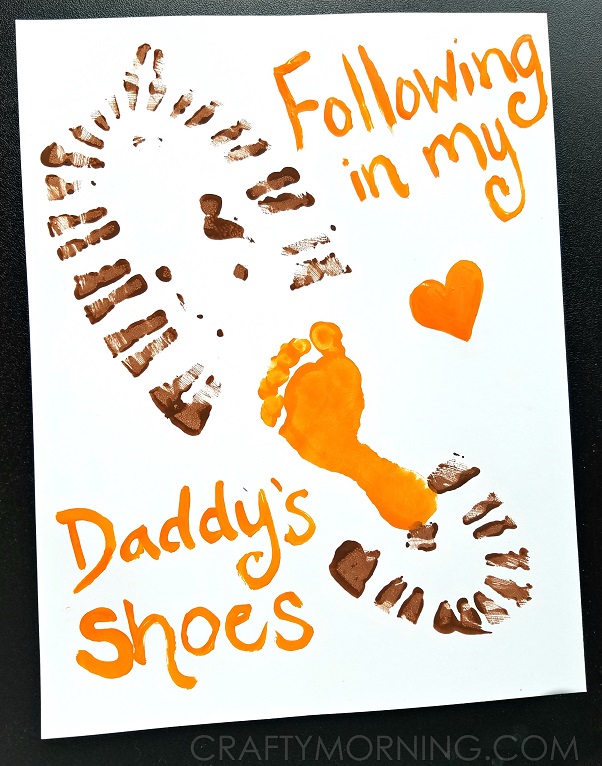 7. Father's Day "Secret Message" Card
In this case, the father has to work first and figure out the message. Students could give their dad a clue in the card to his hidden "toolbox".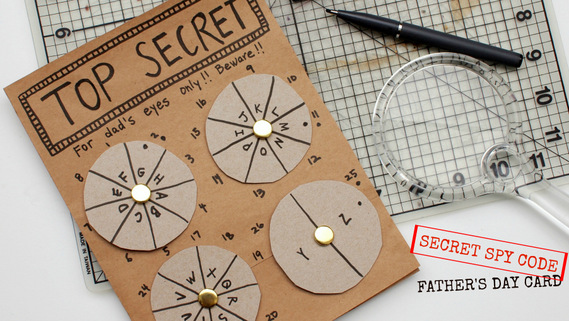 Credits to "Adventures in Learning"
8. Father's Day "Chalk Art" Card
Use the playground as decor and let your students draw their own Father's day card background with chalk. Take a picture and you're ready!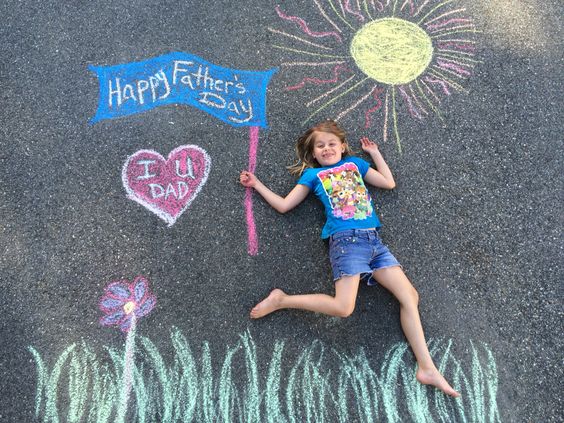 9. Dad's secret stach
Dad's toolbox with a twist. Here's a tip: you could partner up with a local bakery or store that provides the delicious content of the bag.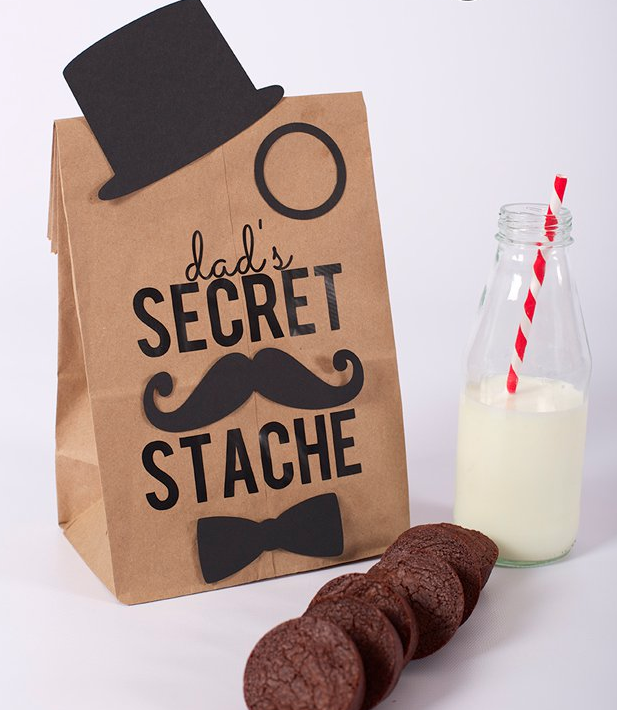 10. iDad
This Father's day card is a little bit more advanced and thus for older students. The result is amazing and you just need paper, glue and scissors!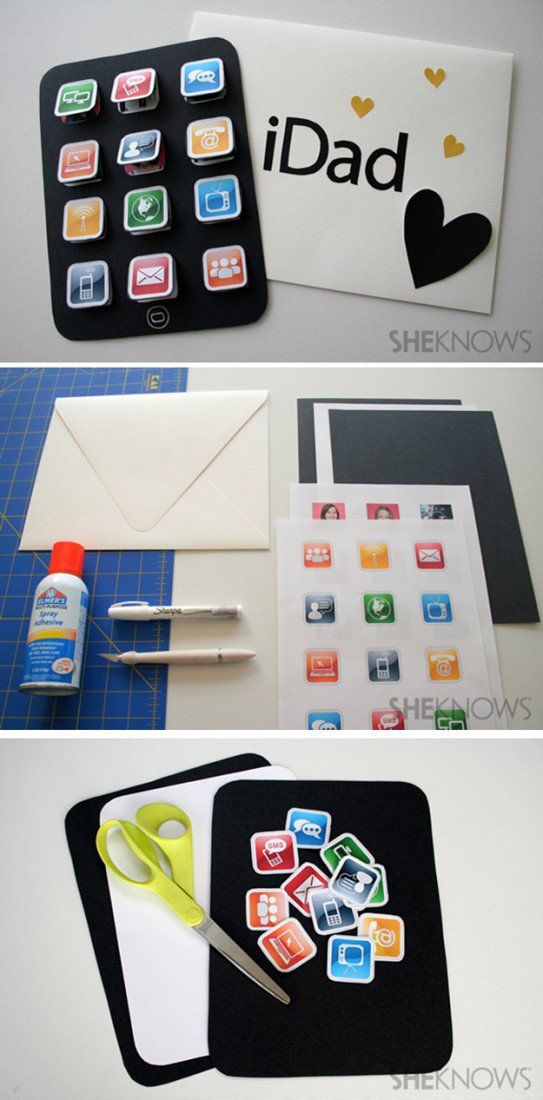 So, that's it. I hope you find this collection about Father's day gifts, inspiring and creative. Now, get to work! 🎨