13 Time saving tips for teachers - EdTech apps and tools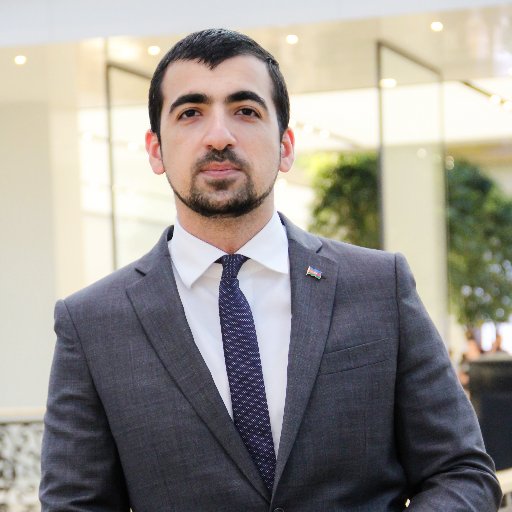 Farid Gasim —
We can all agree that time management is crucial in teaching. An effective teacher is conscious of time and must always be a role model to his/her students.
As an educator, you have to show your students the importance of time management. Show them how to effectively manage their time so they can balance their studies and other activities.
Technology has shaped the way education is taught today. It brought us many benefits like it could be a great help for teachers to manage their time. The many tools available online have made this possible.
These 14 useful educational tools and apps for teachers will help you manage your time and enhance your teaching.
13 time saving educational apps for teachers
What are the best educational apps that are real time savers? Well, we can't possibly sum up every educational app, but we can give you a few time saving apps for teachers. Ready for these teacher tips?
In the following list of teacher apps you'll find educational apps to grade faster, apps to manage the classroom, tools that provide lesson plans, a diagram tool, and many other useful apps that, in one way or the other, will save you time.
Let's take a look:

This diagram app lets you create online flowcharts, diagrams, UML sketches, and ER models for your lessons, in no time. It also works well with other programs, including Google Apps and Microsoft Visio documents.

Struggling with your lesson plan? BetterLesson is a time-efficient way to help teachers make their lessons as useful as possible. BetterLesson has lesson plans for both English and Math provided by over 100 master teachers.
Each lesson comes with notes on how to use them and video summaries from the master teachers with plenty of available information and data.
Looking for a universal lesson plan template template? We've got that covered as well.

Still can't find the lesson plan you're looking for? Make sure to check Scholastic first, before inventing the light again. This site is a database of more than 10,000 lesson plans, activities and tools to help teachers engage their students. You'll find a lesson that's ready to go, in just minutes.
Google Alerts, Google Calendar, Google Earth, and Google Translate are all useful tools for teachers. Google Alerts can be extremely useful for sourcing web pages, newspaper articles, or blogs for your lessons. Google Calendar also has useful features that even sync to your Android phone to help you navigate each day and plan for future events.
Besides that, Google Docs and Sheets enable you to collaborate on documents with other teachers. No more sending Docs over and over via mail. Real time collaboration is a great time saver!

Students and teachers can share learning resources using the GoConqr app. Teachers can create interesting and engaging lessons using the Mindmap. Other tools include Note-taking, Flashcard, and Quiz making tools.

It can be expensive to provide teacher development and support, but Bloomboard makes it simple and easy. Find collections of high-quality learning resources, curated and screened by experienced educators. The tool provides classroom observations and real-time chats with some of the most effective educators available.

Here, you can find a free set of Math and English Language resources for grades 2-12 developed by expert teachers. It's a collection of short videos made by teachers for teachers to save math teachers time to prepare their lessons. Thousands of lessons with great visuals, and conceptual explanations that both kids and adults can understand. It also supports differentiated instruction that's available for educators.

The ideal app for teachers who don't like noisy classrooms. You decide how loud the background noise can get in your own classrooms. If it gets louder, the alarm will go off. It's a great way to keep a class quiet without having to do it yourself. Less time spent on managing the classroom and more time to actually teach.

One of the best apps available to help teachers to manage their classes is the GradeBook Pro. It can be used to monitor student attendance while allowing teachers to make individual notes on each student's progress throughout the year.

The tool is a comprehensive set of thousands of interactive arithmetic lessons. Students can practice countless times on each topic while allowing them mastery of the content. It also features interactive games that cover basic math, algebra, geometry and graphing. As a teacher, you don't have to spend time figuring out new math exercises.

Teachers can send announcements and notices to both parents and students. The real benefit of the free app is that teachers don't need to provide their phone numbers to students or parents. You can connect with your students without risking your privacy. It's a fast and easy way to communicate with students and their parents.

This is a useful tech tool that helps teachers to create reading assignments to further their students' critical thinking skills. Simply choose a topical subject and assign different texts to the students. This way every student gets a text appropriate for their reading level. Teachers can even mark their work and give them feedback using the tool. Teachers aren't spending time looking for different texts and levels anymore.

BookWidgets is a teacher platform that allows teachers to create fun and engaging interactive lessons for tablets, smartphones and computers in minutes. The tool has over 40 activities, such as quizzes, crosswords, worksheets, and other interactive teaching apps.
Once the teacher has made an assignment, the student can fill it in and send it back to the teacher. By the time it gets there, the assignement or test is already graded! The teachers' dashboard allows you to follow your student in time and give them constructive feedback. You access the platform and download the results anytime, anywhere.
Can you think of any other useful educational apps and tools for teachers? Let us know and tweet about it! @ibookwidgets
About the Author
Farid Gasim is Founder of Edarabia.com and has extensive experience in serving the Middle East education industry. As an integral part of media agency, Grafdom, Farid has developed marketing strategies for institutions and government agencies. He is a notable speaker with over 12 years of marketing expertise and numerous public engagements at New York University, Zayed University, Higher Colleges of Technology and other industry events and forums.