Embedding interactive widgets in Kotobee books

Niels Vanspauwen —
BookWidgets widgets can be used in tons of places, in our iPad app, in the browser, in ebooks and more. On the Mac platform, iBooks Author is a popular tool to create great looking multi-touch books. We're often asked if there's an iBooks Author version for Windows. Sadly, the answer is "no", but here's a great alternative: Kotobee Author.
With Kotobee Author, you can create beautiful EPUB-based interactive ebooks that run across a wide variety of devices and platforms, for free. And yes, BookWidgets widgets can be added to Kotobee books as well. Here's how to do it.
Installing Kotobee Author
Kotobee offers multiple products, but the tool we'll be using today is Kotobee Author, which you can download for Mac and Windows here.
Creating the book
Once you have downloaded it, start Kotobee Author, which will automatically start a new book project for you. Next, give your book and the first chapter a title, and start adding some text.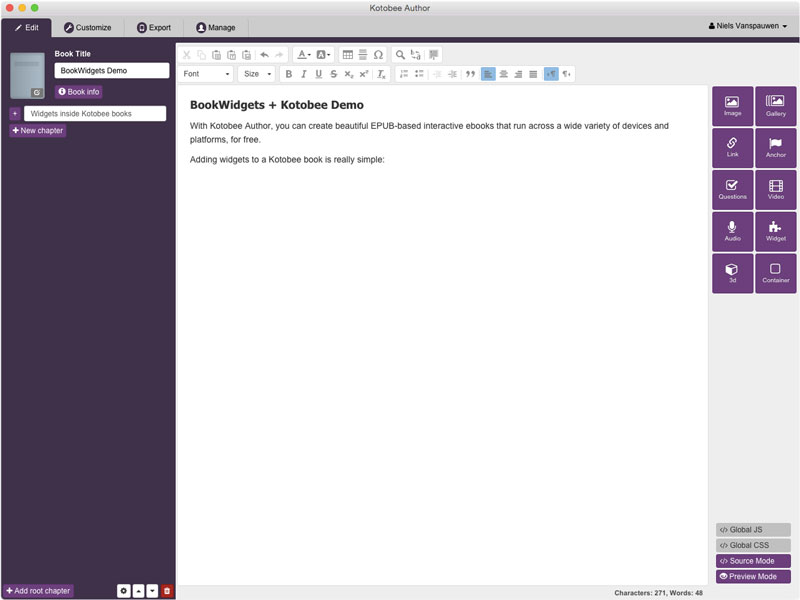 Over on the righthand side of the screen, you'll see a toolbox with several options, including a button titled "Widget":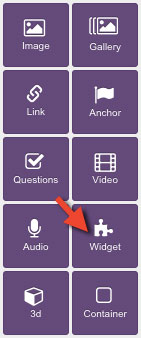 Clicking that "Widget" button brings up a dialog where you can select the widget to insert.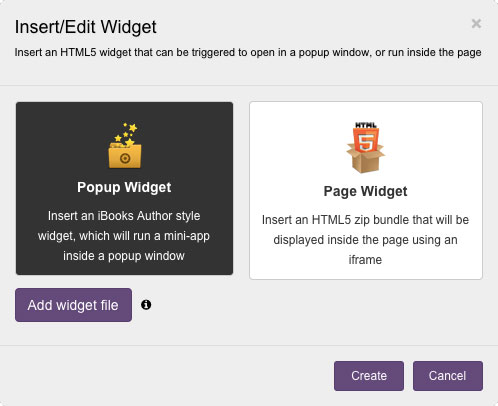 Widgets produced using BookWidgets can only be inserted using the "Popup Widget" style. Important: you'll have to zip your .wdgt file/folder before Kotobee can open it. The tool will then automatically detect all the relevant information: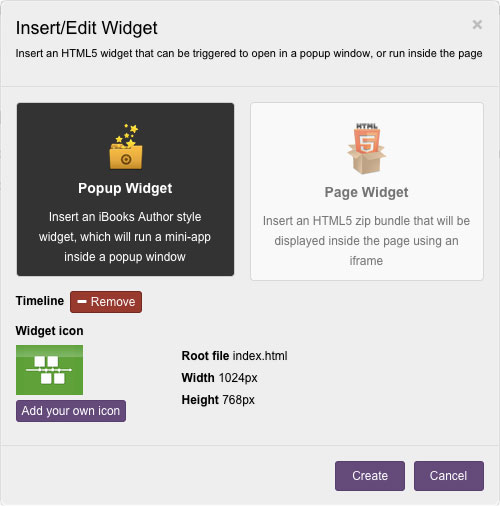 Exporting the book
Once your book is all written and styled inside the Kotobee Author tool, head over to the Export tab to export your book in the EPUB format. Note that while Kotobee Author offers other export options as well, only the EPUB export option supports interactive widgets.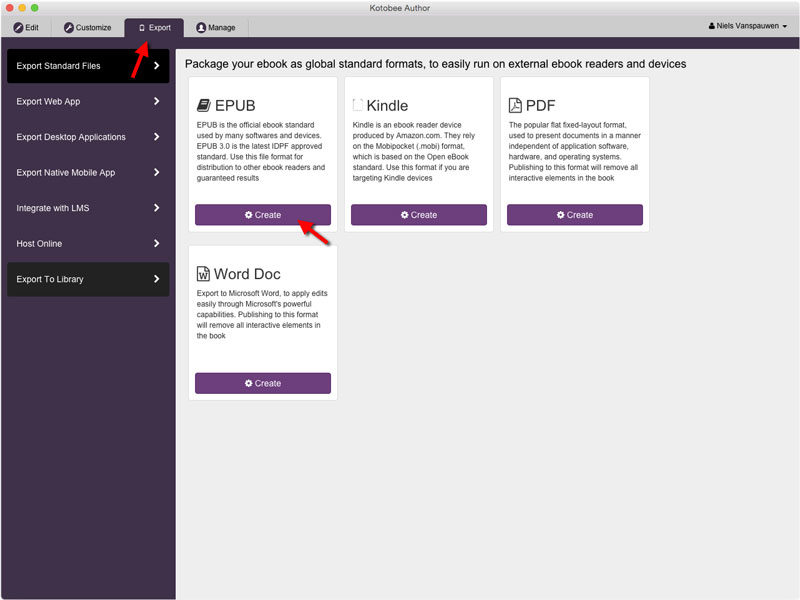 You can now view this book in any ePub3 viewer, such as iBooks on iPad or Mac. Kotobee also provides a good reader app that can be used on all major platforms for free, called Kotobee Reader. The images below show the demo book we created with the widgets in action on Kotobee Reader: