Share your widgets with colleagues

Bart Buckinx —
So you have created a awesome library of widgets. Your colleagues agree, and would like to start making their own widgets, but don't know where to start. Wouldn't it be great if you could simply share you work with your colleagues, such that they can immediately jump in creating widgets by adjust yours with their personal content? Well, now you can, and it's super-easy!
After publishing your widget, you can ask the editor for links to share your widget: in the web app, just click the shortcode, and in the desktop app, click on the 'share' icon in the top right of your widget. You will be presented with 2 web links:
A Share with students link: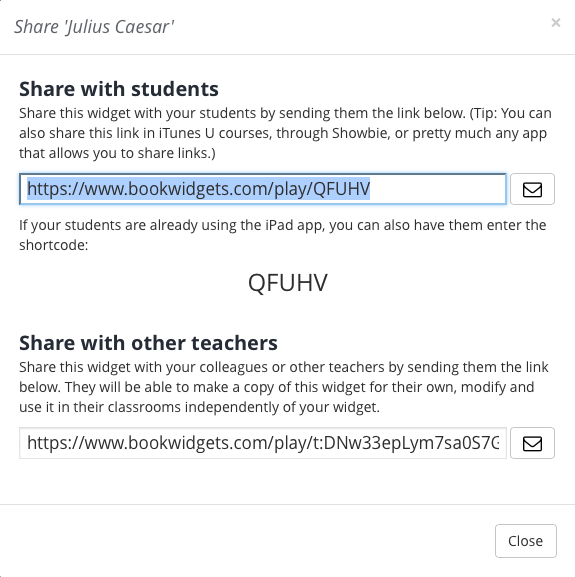 This is the regular sharing link you already know: an easy way to send your widget to your students. Students that open the link on their iPad will be automatically redirected to our iPad app where the widgets opens. When the link is opened on a PC or Mac, the widget will open in a web browser.
A Share with teachers link: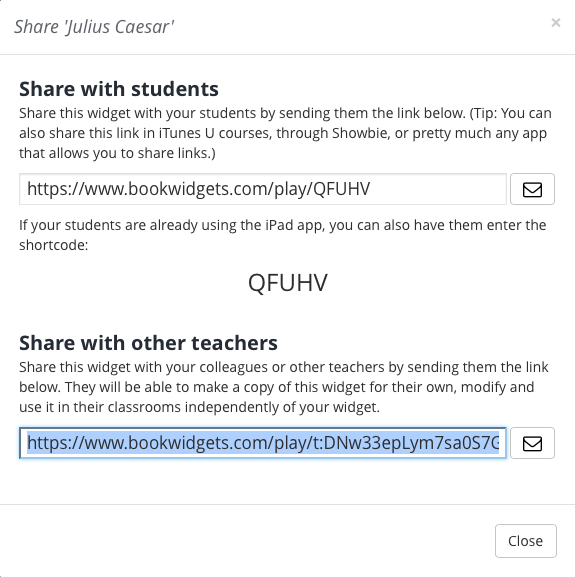 Like the Share with students link, this one will also open your widget in a web browser, so your colleague can explore the widget just like any student would. However, you'll notice there is now an extra button in the top left corner: 'Make a copy in my account'.

When clicking this, your colleague will be redirected to our website, and a copy of this widget will be placed in his own widget list. He now can edit the widget and adjust to his own preferences.
If your colleague does not have an account yet, he can create a 30-day trial right on the spot and start exploring how to build his own widgets.
You can see these teacher links in action on our blog posts about the Piano widget and the Jigsaw widget.