20 Powerful virtual reality apps for your classroom of the future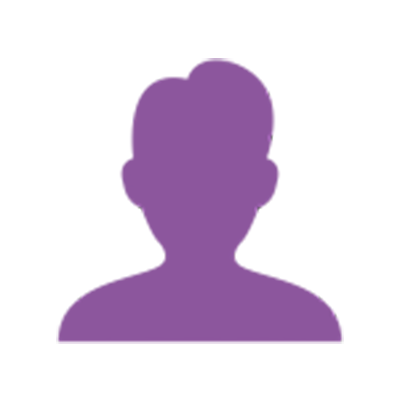 The BookWidgets team —
The classroom is changing rapidly: digital boards, tablets, and classrooms full of computers are now part and parcel of the current school system. As time goes on, the introduction of virtual reality becomes more and more interesting and a better investment, because, yes, it still has a serious price tag.
In this blog post, I'll show you 20 interesting educational apps that will bring your lessons to life using VR, and show you what VR apps have to offer in education.
What is Virtual Reality?
Virtual Reality (VR) is a computer technique in which you seem to be in a different reality. Through the use of VR-glasses, the visible reality is replaced by computer-generated images. The glasses contain a screen, and close off your view from the outside world. Because each eye sees its own image, differing slightly from the other eye, you see depth in the virtual environment. In other words: you can view this virtual "world" in 3D.
20 virtual reality apps for the classroom
Depending on the type of virtual reality glasses you have at your disposal, several apps are worth your attention. You'll see that virtual reality in education is a big asset for your students.
Virtual reality apps for languages
Let your students practice languages at home using VR, something much more fun to do than filling out a worksheet. You can also use some of these VR language apps in the classroom: create a VR corner for students that are fast workers and need an extra challenge. They can use the VR goggles to practice more in a fun way.

In House of Languages, you can learn English, German or Spanish in a fun, creative way. You will be taught by Mr. Woo, who introduces him to his family. In the town where Mr. Woo lives, you can visit the airport, the zoo, the café, and some other places in virtual reality. It is a highly effective way for learning new basic vocabulary.

ImmerseMe claims to be the world's best academic language tool. With the app, you can choose between 9 different languages and from over 3000 different scenarios. The languages you can learn with ImmerseMe are German, Spanish, French, English, Japanese, Chinese, Italian, Greek, and Indonesian. For example, students learn to order a baguette in Paris, buy a bento box in Tokyo, or try tapas at a Spanish restaurant.

The Learn languages app offers real dialogues in 30 languages in VR. This is because the best way to learn a language is to actually speak it, in real conditions. Students will get instant feedback on their pronunciation and suggestions that will enrich their vocabulary.
Virtual reality apps for science courses
The following VR apps can be used in Biology and science courses. Give your students a real astronaut experience, let them discover the human body, and much more.

Ocean Rift is the world's first Virtual reality aquatic safari park. Let your students explore the vivid underwater world full of life. The student virtually swims under water, with total freedom of movement, and can watch various fish and other animals including dolphins, sharks, turtles, sea snakes, rays, manatees, sea lions, orcas, humpback whales, and even dinosaurs! Use this app for a fun intermezzo in biology class or natural sciences.

This app allows you to upload images and videos to which you can then add interactive elements: videos, images, links, tweets, etc. - There are many possibilities. These can then be shared with your students (who create an account) or put on a website. The app can be used for all subjects and is not only useful with VR.

In this playful app, students will learn different things about the human brain. Like John, the teenager, you go on a trip through the brain. Your goal: to become an adult.

Use this VR app to examine the human body. You are in control to inspect the whole body and navigate it yourself. Students can take quizzes, explore over 2000 anatomical structures, peel away layers, and much more.

Normally, we watch a rocket shoot to the moon only as a viewer in front of the television, or red and white blocked in a Tintin comic book. The Apollo 11 VR app places you in the body of an astronaut who is experiencing the iconic NASA mission from a first-person perspective.

Discovery (channel) might pop-up on our TV once in a while. Well, now you can use their VR app as well. With Discovery VR, you can see all kinds of content from television documentaries in 3D, which can be used in different courses, like biology, geography, history, natural sciences, or engineering. Discovery Atlas, DNewslabs, and more programs have been translated into a VR environment.

Guide students through collections of 360° scenes and 3D objects, pointing out interesting sites and artifacts along the way. The VR app lets you take your students on an expedition and let them explore history, science, the arts, and the natural world. Whether you're roaming with dinosaurs or taking a look at Renaissance sculptures, there's something amazing to explore for every subject.
Virtual reality apps for math
In our section about math, we only have one app, but what an app! This is a VR app for primary school students or middle school students.

This VR app in your math class is really fun and engaging. In a playful way, students go on a virtual adventure to find numbers and shoot them so they learn to add, multiply, divide, and subtract. Let your students battle each other in your VR classroom corner.

This app lets visual learners see how abstract Math concepts work in a 3D environment. The app models the Math world incredibly by employing highly visual representations.
Virtual reality apps for geography
You probably already discovered that some of the apps mentioned above also include geography experiences in virtual reality. Here are some more, specific geography VR apps.

With this VR app, students can compare the sizes of planets and moons, shrunk down to 1 millionth of their actual size. They learn interesting facts about the planets as well. This VR application can be used when you are teaching about space or other planets.

With the VR app from YouTube, you can "teleport" to certain places. It allows you to watch videos in 360 degrees, putting you in the middle of all the action. The "travel" playlist is one I highly recommend. You can find interesting video's to teach students about nature, countries all over the world, culture, and history.

With Google Earth VR, you can make a school trip out of every lesson! Stroll the streets of Tokyo, soar over Yosemite or the Grand Canyon, and visit famous monuments like the colosseum.
Virtual reality apps for history
History is so much more interesting when you are living it. And that's exactly why you should include these history VR apps in your lessons. Instead of just listening to "an old story", students live the story. Not to mention, they will remember it better.

This is a virtual university with a wide variety of teaching programs. You can explore the Titanic, fly through the universe, or visit the Roman Empire thousands of years ago. This app is made for education. You can also your this VR app or virtual platform for teaching biology.

In this impressive VR presentation, you can visit the Secret Annex from the classroom. The house has been recreated in detail while you listen to fragments from her diary. If you're teaching your students about WWII, you can definitely use this app to keep the students' attention and interest.

The best way to learn or remember something is to experience it yourself. This app makes that possible. For example, on an adventure in King Tutankhamun's Tomb. Because of the 360-degree view, it looks like you are really in Cairo, in the pyramids.
Virtual reality apps for art courses
Virtual reality art, who would have thought this could be a lesson? The following VR app teaches your students to think in 3D, which is very different from drawing on a blank canvas and might require some spatial awareness.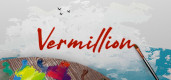 Vermillion is a VR painting app that brings to life the delightful sensation of oil painting on a canvas. It has customizable canvases, a multitude of brushes, realistic wet-on-wet color mixing, layers, realistic analog brush strokes, and accurate blending and mixing.

The focus of Tilt Brush is on drawing, sketching, and creating artworks, which is one of the most fun lessons there is! Let students draw in the "air". They can use dynamic brushes and upload their creations to the web.
The best VR glasses for education
We talked about virtual reality apps, but without virtual reality glasses or "goggles", you can't really use them of course. So, I made a list of some interesting VR glasses that might fit your classroom.

These will probably be the most affordable virtual reality glasses on the list, and is in fact just a holder for a smartphone. With some special lenses, everything you see is transformed into virtual images.

These VR glasses are reasonably pricey, but are currently one of the best sets you can buy. Through the various Oculus apps, you already have many different teaching possibilities. The glasses come with two touch controllers as well, which is a step up from Google Cardboard.

ClassVR is specially produced for schools, and isn't just about the VR glasses. It's a complete platform that's easy to use and offers a lot of content by itself, without the need for external apps. The VR headsets can be wirelessly managed and controlled by their innovative ClassVR Teacher Portal.

This system can easily be compared with the ClassVR system. Redbox VR mainly focuses on the use of Google content such as Google Expeditions. The system also comes with a tablet with which the teacher can manage the lesson. RedBox VR offers schools an all-in-one virtual reality kit including extra support services and a protection plan.

The makers of HTV Vive headsets are well known for creating very good VR glasses. For education, however, this Vive Cosmos is perfectly suited and still a big investment. But you know for sure these VR glasses are qualified. I suggest buying these glasses when you're teaching STEM, engineering, or maths in higher education.
Wrap up
I hope I gave you all the information you need to consider including virtual reality in your future classroom. There are many free VR educational tools out there. Even with a smaller budget, you can use Google Cardboard to give your students the best learning experience ever. Especially now, when going on a trip is not possible in real life, virtual reality is worth the investment.
What VR apps are you going to use in your lessons? And what will you be teaching? Let us know on Twitter: @ibookwidgets.