The best gamification apps and techniques for in your classroom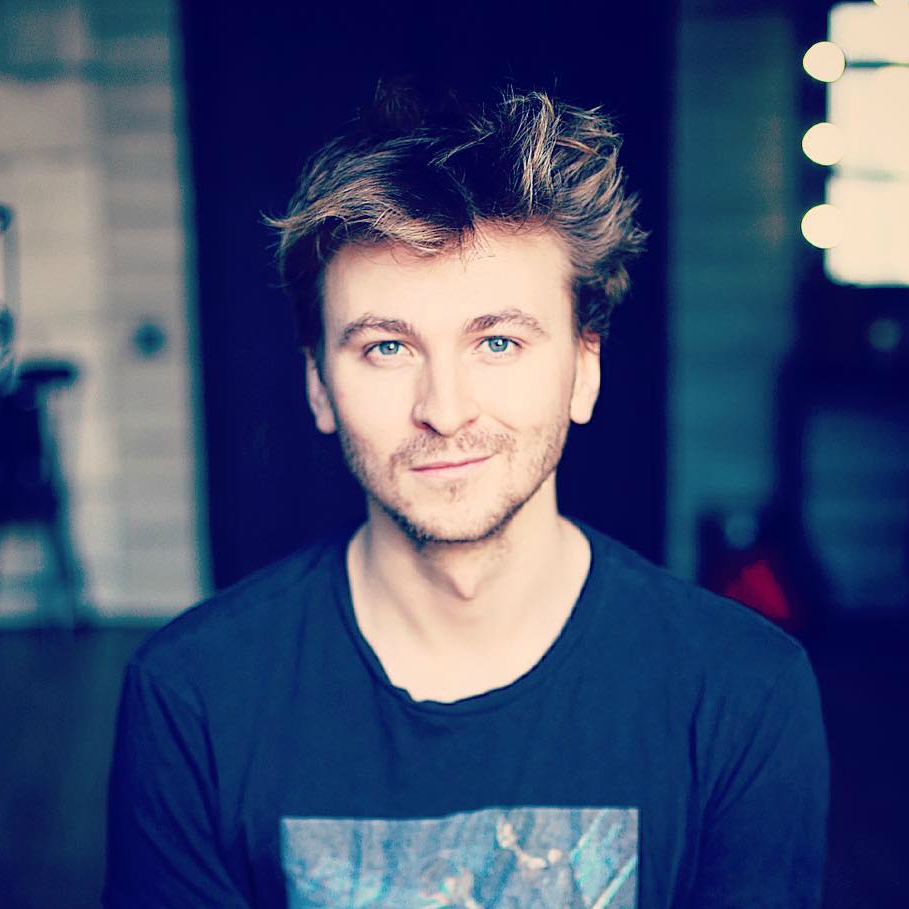 James Daily —
Gamification has taken the world of education by storm in recent years. Rapidly evolving technology, as well as the push toward digital, also played a significant role in its rise.
With classrooms filled with tablets, e-books, and digital boards, everything is more interactive, which makes it even harder to keep students' attention. Gamification in the classroom, however, allows teachers to engage students more quickly and get them excited about learning.
Of course, while video games can be helpful in the classroom now and again, they shouldn't be your go-to for gamification. Luckily, it's easy to adjust your classroom gamification to complement your teaching style. Let's take a look at tested techniques to gamify your classroom and keep your students on the edge of their seats.
What Are the Benefits of Gamification?
So gamification helps pique students' interest and keep them engaged during lessons, but are there any other benefits? Students today get bombarded by information and images almost constantly. In order to keep up, teachers need to reassess their techniques to be in line with the times.
Although opponents of gamification say that it removes what makes education educational, students are still learning but in different ways. Traditional education techniques can sometimes be limiting, unstimulating, and extremely average.
Modern techniques, coupled with gamification, offer a nuanced approach that motivates children. Students can take on a persona, earn points, and feel a more profound sense of accomplishment with gamification. However, it's crucial to state that complete gamification may not be a great idea. Blended classrooms where students experience traditional and modern styles together tend to be more successful. Nonetheless, incorporating gamification in your class will give your students some variety and allow you to keep their attention better.
Ways to Introduce Gamification
If you're considering gamifying your class, you may not be sure where to start. Here are a few simple but effective ways to incorporate gamification into your classroom.
1. Set Up a Points System
Much like in video games, earning points motivates people and helps them feel rewarded for their efforts. Depending on your classroom activities, you can offer to give students points for participation, completing tasks on time or anything else you'd like. Your points system should fit your classroom style and help students track their progress. You can even use your points system to supplement your grading. For example, if students earn a certain amount of points, you could drop their lowest grade or boost their final grade. While gamifying grading is an entirely personal choice, know that it can motivate students.
Beyond motivating students to participate, it helps them feel compensated for their efforts. Receiving better grades can sometimes be disheartening. Earning points, on the other hand, allows students to feel like they are becoming masters of their learning. They can see their skills improve, feel motivated, and enjoy class time more than ever before. What's not to love about that?
2. Invent a Storyline With Avatars
Nothing quite gets students in the mood to learn like a great story. Taking the time to think of or invent a storyline for your game will help get students interested. You can choose from the typical stories about pirates, aliens, or zombies to set the stage. No matter what theme you choose, make sure you keep it going throughout the entire game.
Once you've set the stage, allow your students to get in on the fun. Letting them choose their role in the story will spark their creativity and get them to invest more in the game. You can even give them time to design an avatar who represents them. Young and old students alike enjoy taking the time to craft their character in the game world.
While avatars lend themselves well to video games or digital apps, there are low-tech alternatives, as well. From costumes to illustrations, as long as you let your students get creative, their fascination for the story will grow.
3. Hand Out Badges
Points are great for rewarding your student's participation in class, but badges allow you to reward achievements. Incorporating both of these reward systems is vital for maintaining classroom morale. After all, just because some students don't earn points doesn't mean they aren't accomplishing anything. Giving students badges also helps serve as milestones for the class. For instance, badges that indicate the mastery of a specific program can feel like a rite of passage for students. Students will want to collect all of their badges and mark their advancement through the course. You can even offer bonus points or level increases with different badges to add an extra layer of excitement.
Badges also help reward students with unique abilities. Therefore, it's worth it to invest time in creating badges for areas you want students to master. Additionally, you may want to create a few rare badges that will preserve the element of surprise.
4. Encourage Teamwork
Gamification of your classroom need not be divisive. In fact, your classroom morale might be better if you allow students to play in teams. Getting students to play and participate together cultivates a friendly atmosphere and teaches students the value of working together.
In their teams, you may want to allow students to share points, rewards, or even power-ups. Students will want to work harder to help their team and make their team members proud. This is especially true if they can share the riches (or points). Not to mention that the game will become much more energetic with students frantically cheering their teammates on.
5 Gamification Apps for Your Classroom
Gamifying your class and keeping it fresh requires plenty of resources. No worries, because I've scoped out some of the best gamification apps out there.
1. Gimkit

Gimkit is today's revelation and very suited for gamifiying your classroom. This game app lets teachers build quizzes students have to solve. They call themselves a game show for the classroom that requires knowledge, collaboration, and strategy to win. Students answer questions on their device at their own pace. Throughout a Kit, students will get exposure to the questions multiple times to ensure mastery.
Here's the "gamification-factor" about Gimkit: students earn in-game cash by answering questions correctly. But be careful, an incorrect answer will cost them! Students can reinvest their earned digital money by purchasing upgrades and powerups that suit their strengths.
Gimkit is especially a live classroom game, but you can use it for homework assignments which are graded automatically. Gimkit eventually generates a report detailing what your students need help on.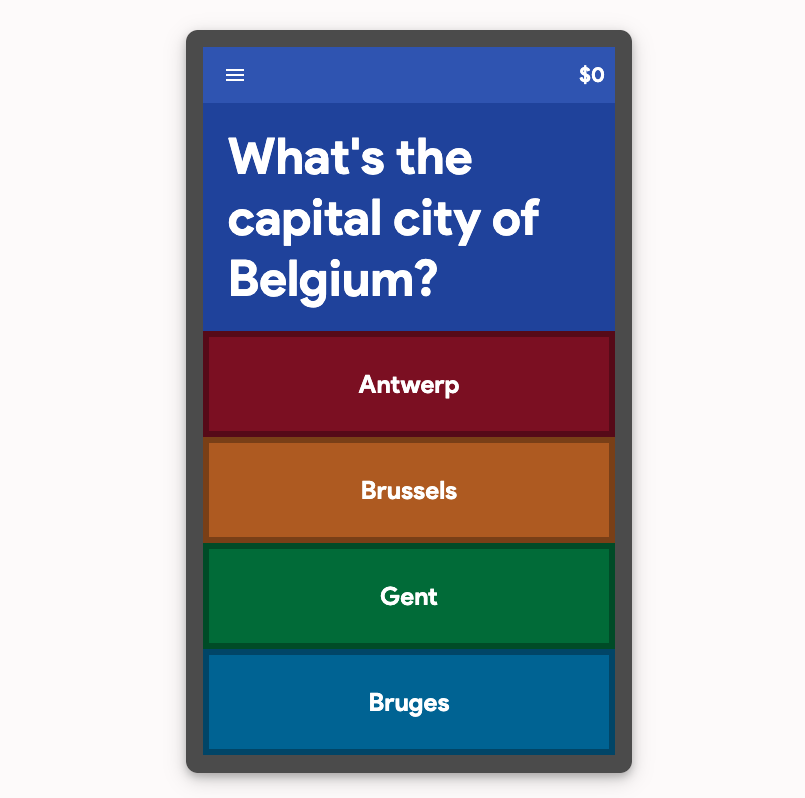 2. Class Dojo

Class Dojo works best with younger students usually in the primary school stage. The setting is a digital dojo where students can keep track of their mastery and skills. This app automatically assigns each student an avatar which is a little monster. Each little monster collects points for anything from participation to helping others in the class. Teachers can use this app from a computer or mobile device making it a flexible platform. One of the greatest things about Class Dojo is that it helps connect teachers, students, and parents. Although the app gives instant feedback about students' performance, it can also send a monthly report to parents. Therefore, it helps close the gap between home and the classroom.
This app even aids teachers in reinforcing good behavior. Its graphics and sound effects react to when students lose points, thereby motivating them to do better. Class Dojo also helps save teachers time. Spending less time on keeping up this gamification aspect of the classroom makes more sustainable.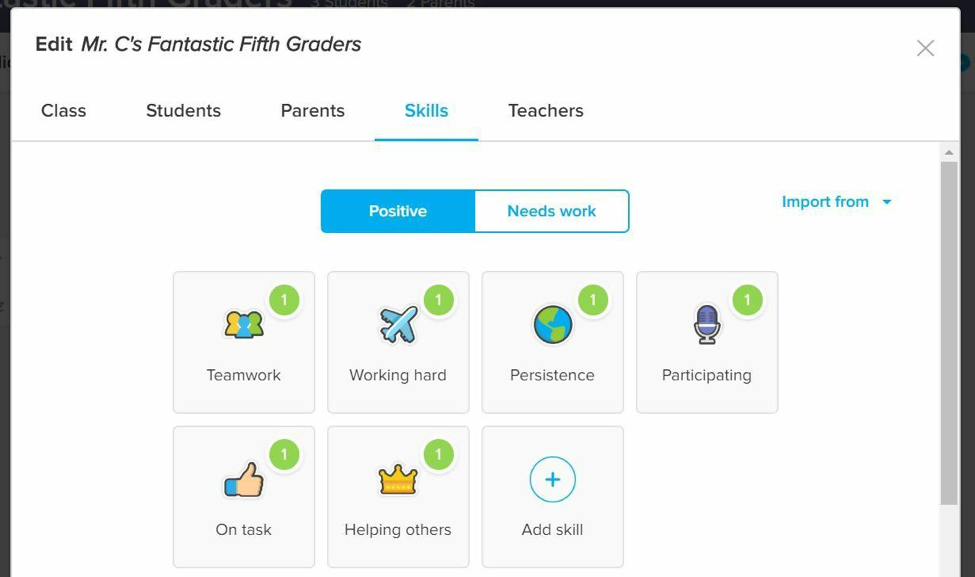 3. BookWidgets

BookWidgets works well for anyone using Google Classroom or merely a digital whiteboard or any other device. This app offers 40 different templates for teachers to craft interactive lessons. Depending on the subject or aim of the lesson, teachers can use anything from quizzes to arithmetic to bingo cards. The variety of templates allows teachers to make lessons of all kinds more interactive. Furthermore, the different templates can help gamify things like reviews, tests, and more.
All teachers need to do is launch the app and select the "Create Widget" option to begin devising their next interactive lesson. Lesson planning time will decrease as student participation skyrockets with BookWidgets. Just check out this ready-to-use gamified WebQuest about Halloween. Students have to solve a murder and earn their inspector badge at the end. Just click on the image and share the link with your students. That's it!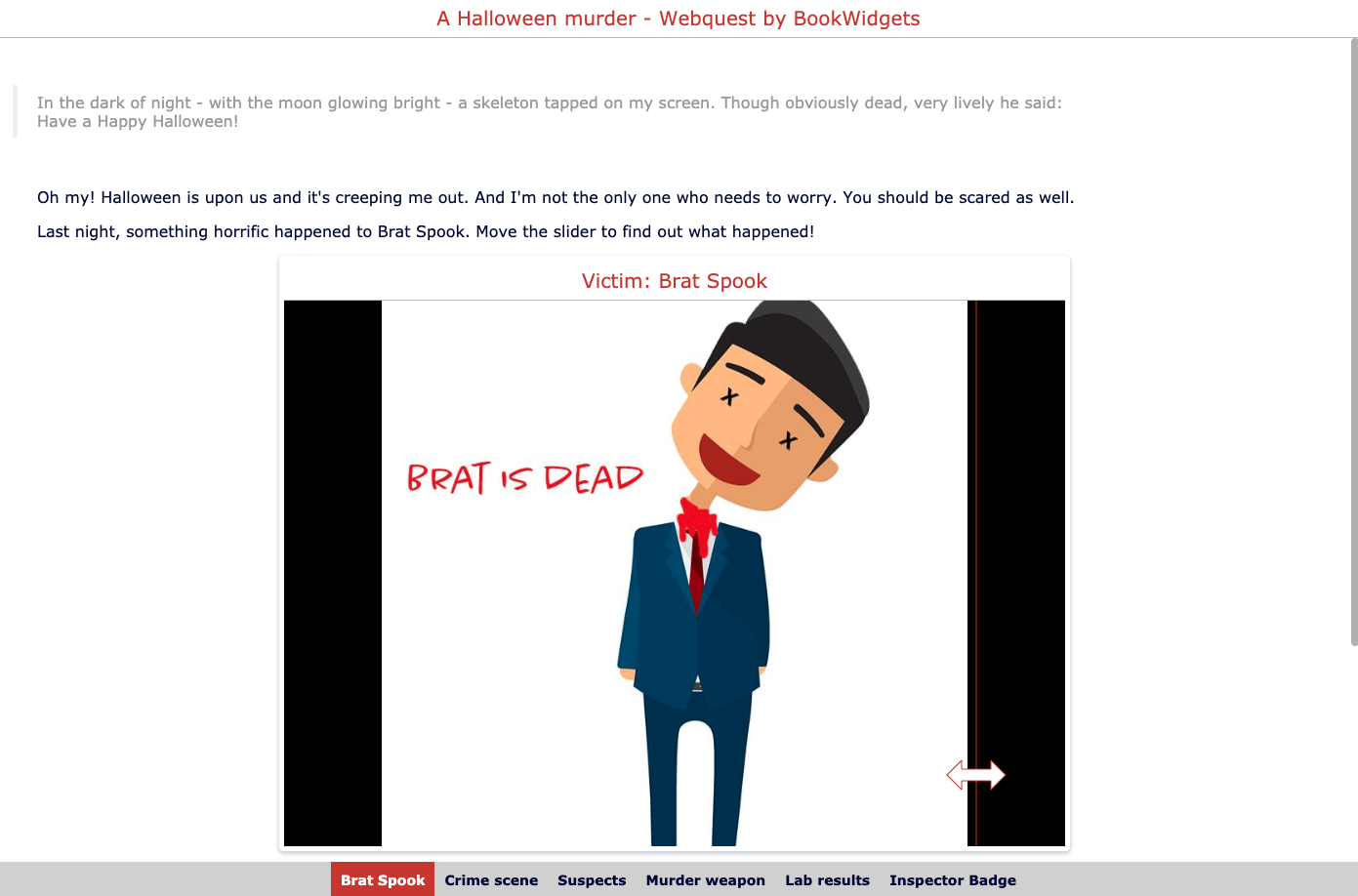 Incorporating BookWidgets into the classroom is simple. With its Google Chrome plugin, you can get started using this app almost immediately in Google Classroom. You can also use BookWidgets standalone via the BookWidgets website.
4. Classcraft

Classcraft is probably the best game and classroom management solution for high school students. Classcraft engages students to live by your class rules interactively.
Students create their own avatars that have special powers. They play in groups to keep the team spirit alive. If someone ignores a deadline, it may disadvantage the whole group. You could say this game app focuses on teamwork and tries to build better relationships between students.
Students can gain or lose different points by playing by the classroom rules or by breaking them. For example, students who help other students with their homework receive a certain amount of points. When they have enough points, they can use a power like: the "warrior" can eat in class". As I've said before, students can also lose those points when breaking the rules. If they lose all their points they get a "punishment" like: bring a treat for the whole class or hand in an assignment a day early.
As a teacher, you can choose every power and punishment. Classcraft also has a timer and a stopwatch available, as well as a quiz tool where the avatars have to battle a "boss". In order to beat the boss, they have to get the answers right.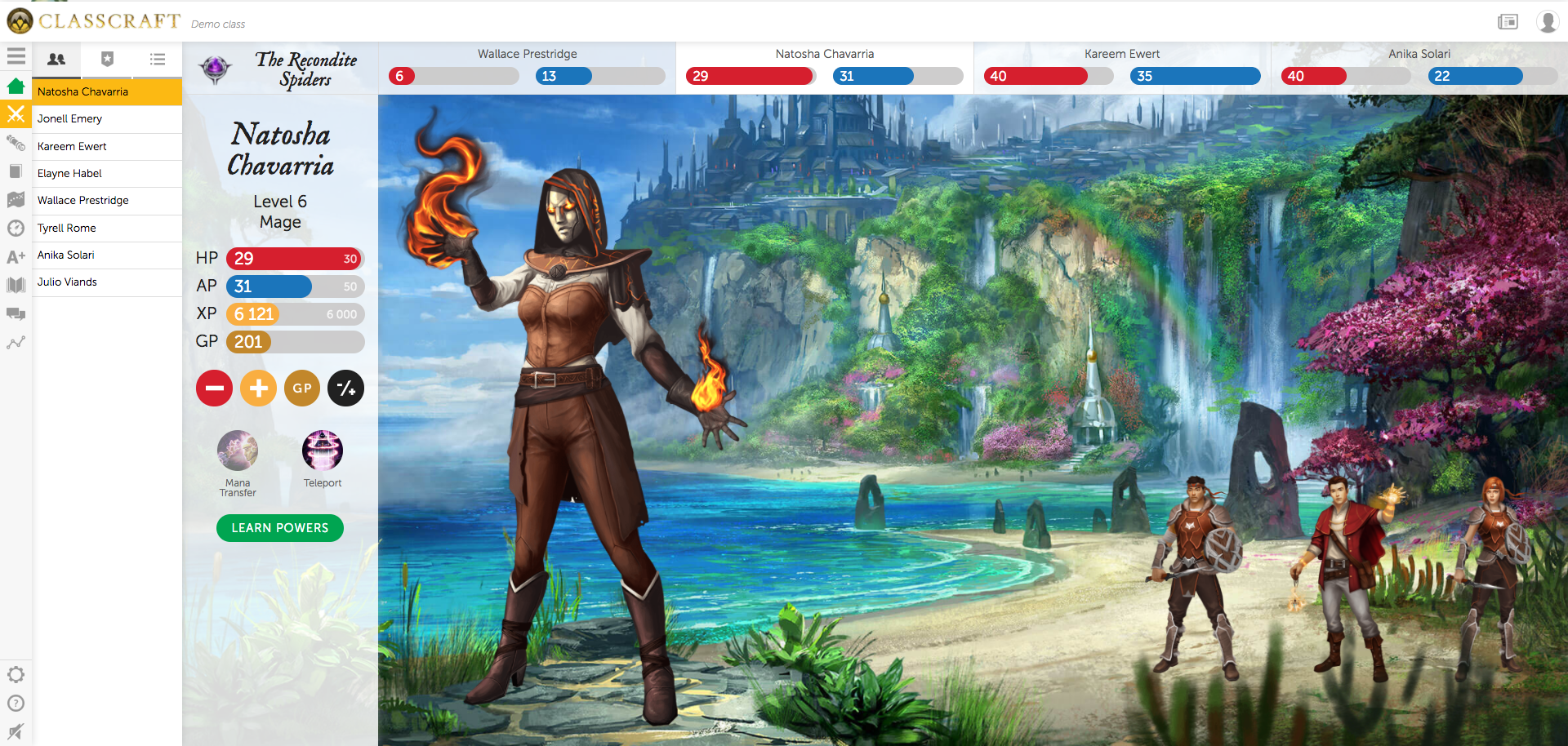 5. Kahoot

Kahoot has the power to make students extremely enthusiastic about learning. Similar to a gameshow, Kahoot! uses music, images, and a colorful interface to get students excited about the task at hand. Particularly useful for quizzing vocabulary, multiplication, and simple geography, this app asks students to select the correct answer within a time limit.
Kahoot! even allows teachers to include YouTube videos to add an extra layer of information to each question. Combining this interactive game with multimedia helps make the experience more immersive for students. Moreover, the app has plenty of sound effects that add to the excitement of the gameplay.
Students receive points for every correct answer and also get extra points for answering faster than others. Whether they're playing individually or in teams, students will feel very rewarded when they see their score growing. Racking up more and more points often means that students get invested in the game and want to continue playing. In fact, your students may become addicted to Kahoot!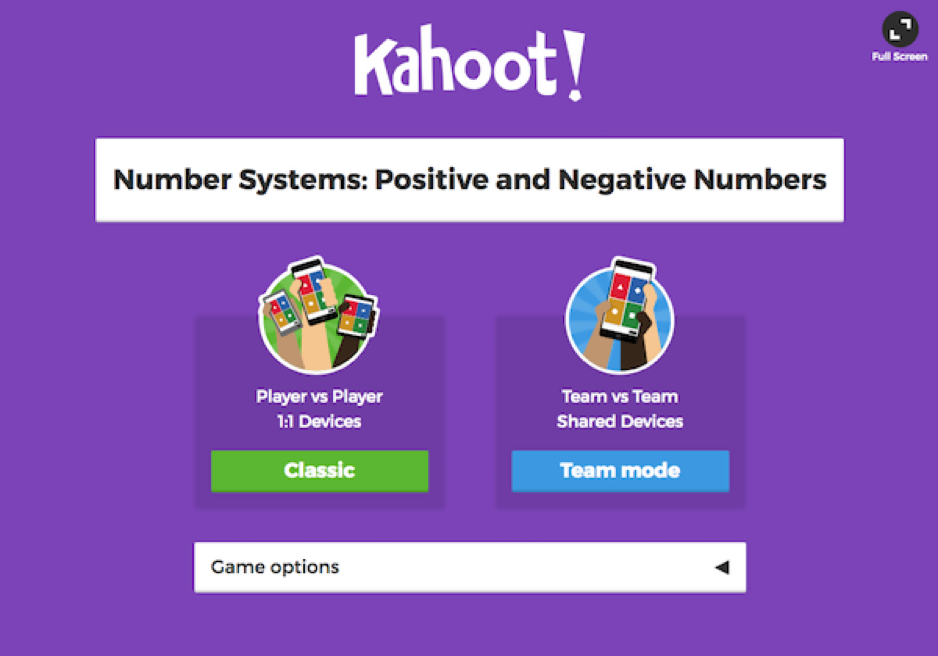 Ready, Set, Game!
Getting students excited about learning is easier than ever with the help of technology and gamification. By using these techniques and apps, you can make your classroom wonderfully interactive. Of course, always remember to reward students for their efforts to keep them motivated and capture their imagination.
About the author
James Daily is a professional writer, content manager, and blogger with a Master's degree in Leadership and Teacher Education. Specialized in education, psychology and upbringing. Check out his work on this blog. "Knowledge is power. Information is liberating. Education is the promise of progress, in every society, in every family" © Kofi Annan