BookWidgets now available for smartphones
Lucie Renard —
Finally! You had to wait some time, but we listened. It's out in the open, it's ready to use. It's BookWidgets for on your smartphone.
Technology isn't always present in the classroom. You made that pretty clear. And wherever we went, what teacher we talked to or school we visited, we always got asked the same question: can you use BookWidgets on a smartphone?
YES! You can. From now on, BookWidgets isn't limited to tablets and computers anymore. I must say, it feels really good to make you happy once in a while! ;)
Here's a sneak peak of what it will look like on your students' phones. Take a look at the image below!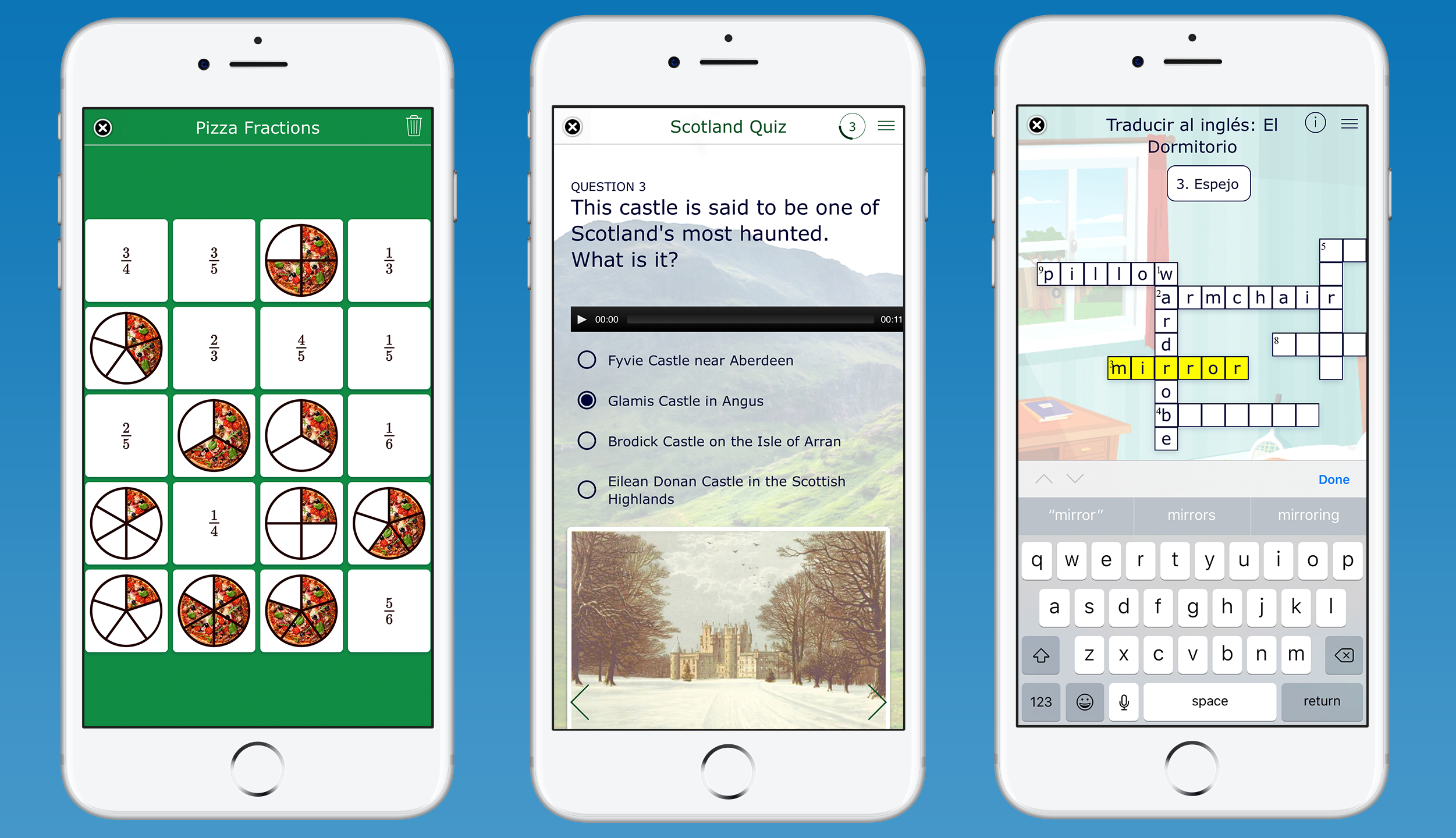 Get BookWidgets on your phone
There are a few ways to be able to play widgets on your smartphone. I'll explain them to you. It's very easy.

Download the BookWidgets app for on your iPad or iPhone in the App Store and you're ready to get started! The iPad app is now adjusted and works on your iPhone too. 
For Android: via the browser

Just play widgets in your smartphone's browser. Go to https://www.bookwidgets.com/play and enter the shortcode of the widget you want to open.
If you use the Google Chrome browser, you can choose for 'Add to Home screen' in the menu to get a shortcut to the page where you can type in your code. 
Important: Upload your old widgets again
Since the phone support is built in to the wigdets, you'll need to update any existing widgets you have before they will work properly on a smartphone.
If you're using the desktop tool, make sure to upgrade to our latest version, open an existing widget and press the Upload button to bring it up to date.
If you're using the web based editor, simply open your widget in the editor, click "Get shareable link" and then "Update shared copy". (Don't see the Update shared copy button? Try making a trivial change to your widget, like adding and removing a space.)
Alternatively, check out this tutorial that shows the process step by step.
Widgets in preview
When you are creating your widgets it might come in handy to be able to see what your widget will look like on different sizes of screens. In the BookWidgets tool for OSX and Windows, you can do just that! Click on Preview, like you always do and choose the right format. Now take a look and see if you have to make any adjustments or not. Check out the image below and you'll understand what I mean.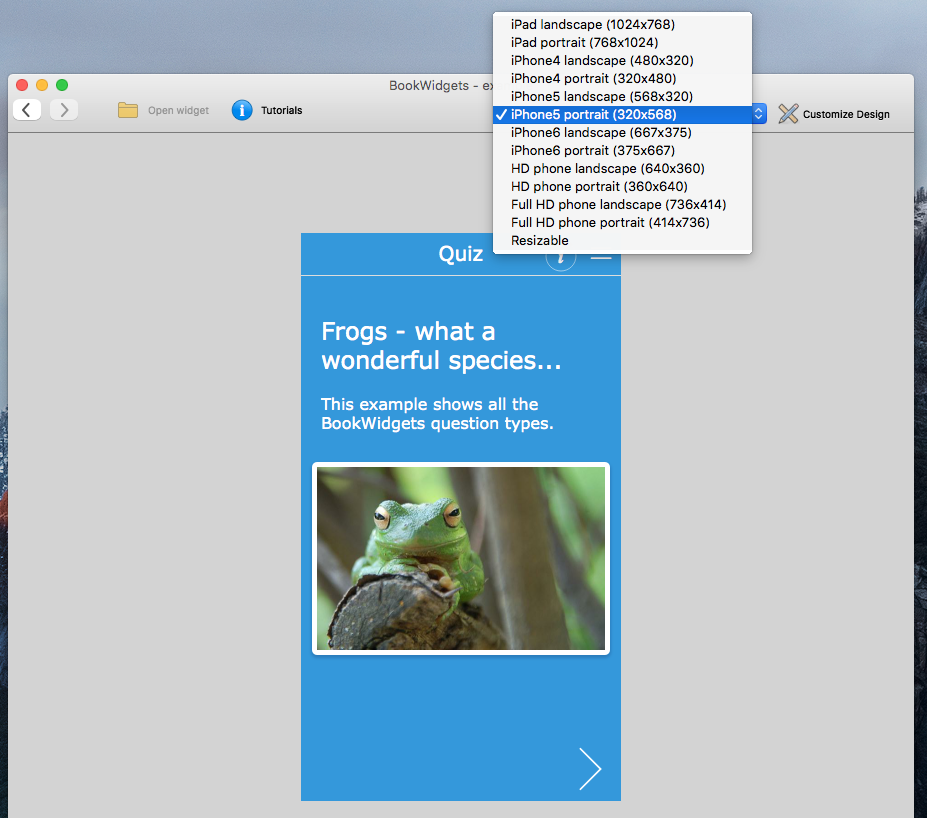 To be clear, your widget will work on any screen size, of the size you select in Preview mode. All this does is show you what your widget looks like at a particular resolution, that's all.
If you have any questions about the smartphone feature, please reach out to us!