5 Fun Improv Activities to Encourage Collaboration Between Primary School Students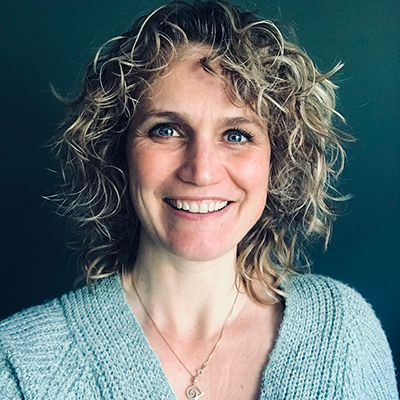 Tessa Vugts —
A new school year is exciting for many students: a different class, new children, and often a different teacher. The first weeks are very important: during these 'golden weeks' you, as a teacher, invest in a positive atmosphere in the group, which you can enjoy for the rest of the year. Skills such as communication and cooperation are very important in this matter.
When improvising in the theater, these skills are just as important. After all, you are on stage with other actors, and you have very little information in advance to create a beautiful scene together. That is why improvisational actors practice a lot with skills such as communication and cooperation. They do this by playing certain games.
These games are not only suitable for the theater, but also for the classroom. In this post, I'll share 5 fun improv games to encourage collaboration and motivation between your students.
Before we get started, we have to talk some rules! There are three important rules that belong to improvisational theater that are also very applicable in education:
Let the other shine!
Say "Yes, and.."
Dare to fail
So: just play more theater games with your students! This can be done between lessons, as part of a lesson, but also in theater class.
5 Games that focus on student cooperation in your classroom
Before I move on, I'd like to let the Dutch readers know there's more for them! In the box full of LEF! you will find no less than 100 games that you can use for drama and playful learning in your group. More information can be found at: www.lerenmetlef.nl.
Have fun playing!
1. What are you doing?

Age: 4 years and older
Time: 10 minutes
Here's how it goes:
The students make pairs: A and B.
A performs an action, such as combing her/his hair.
B asks: 'What are you doing?'
A says another action, such as, "I'm swiping."
B will now perform this action.
A asks: 'What are you doing?'
B says something else he is doing, such as: "I am cycling."
And so forth.
2. Make and Break

Age: 4 years and older
Duration: 15 minutes
Here's how it goes:
All students stand in a circle.
A stands in the middle and acts out what he/she is by using their body. For example, A says: "I am a tree" and spreads his arms.
B joins and completes the picture. For example, B says, "I am the apple in the tree."
Finally, C completes the image. For example, C says, "I am the hedgehog next to the tree."
A now tells who he/she is taking with him/her. For example: "I am the tree and I am taking the apple." A and B leave the playing area and return to the circle.
C now starts the game again and says: "I am the hedgehog."
The previous steps are repeated, with new associations.
3. Word by word

Age: 6 years and older
Duration: 10 minutes
Here's how it goes:
The students pair up.
They tell a story together.
Each student may say only one word at a time.
When the story is finished, they start a new story.
If the story gets stuck, they shout: 'Again!'
4. Guess who

Age: 6 years and older
Duration: 15 minutes
Here's how it goes:
A moves to a space outside the playing area.
The other students agree WHO this students is. They choose a profession or character that involves a lot of activity, such as a cook.
The students divide the roles that are related to the role of A, such as a waitress, two guests, a cook's assistant, or a dishwasher.
A now returns and takes a place on the playing surface. One by one, or in groups, the students enter and act out the scene. The students make sure that they do not reveal who A is by telling it literally.
A pays close attention and plays along when they knows who they is.
When the game leader sees that A knows who they is, it is discussed how the game went. When did it become clear who A was?
5. Popcorn

Age: 4 years and older
Duration: 5 minutes
Here's how it goes:
All students are sitting on the floor in the circle. They pretend to be corn kernels in a big skillet.
The game leader turns the fire a little higher, so that the corn kernels start to pop into popcorn.
The students must pay close attention to each other: with popcorn, not all the corn pops at the same time. It starts with one jumping grain of corn, then it slowly becomes more. Then a lot of them jump and in the end only a few puffs remain. Then the popcorn is ready.
The students jump in the air and make themselves big when they are 'puffed'. They say in a high voice: "Puff!"
The game ends when no more corn kernels pop.
About the author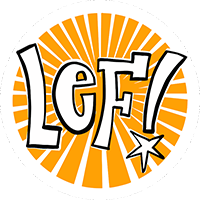 Tessa Vugts is a professional improv trainer with a heart for and extensive experience in education. She discovered improvisation theater in 2010 and saw great similarities between the underlying improvisation theory and her pedagogical vision on education. According to her, the pedagogy of improvisational theater has major overlaps with the development of skills such as Personal Development, Critical Thinking, Communication, Collaboration and Creative Thinking. Tessa saw improvisation as a powerful tool for the development of children and recognized its great added value for education.
After working as a primary school teacher for 13 years, Tessa decided to become an impro-trainer in 2014 to work with both children and teachers. In 2015 she attended the improvisation summer school of the Loose Moose Theater Company in Calgary, Canada and worked in London with Keith Johnstone, the world-renowned doyen of improvisational theater and creator of Theatersports®. She followed various improvisation workshops and masterclasses in the Netherlands.
Tessa has been part of the Rotterdam improvisation theater group 'De Buren van Marlies' since 2010 and since 2021 of 'Met Haar Zonder Hem', an improvisation theater group from Utrecht consisting of only women. In 2019, Tessa decided that she wanted to share her experiences with improvisational theater more widely in education. By systematically bundling exercises and the underlying theory, more schools can experience the power of improvisation and benefit from it. After several years of researching, collecting, adapting and designing, she developed LEF! with which teachers can use games from the improvisational theater for playful learning in their group in an accessible way.
Wrap up
I hope you got inspired to do some impro with your students. These games guarentee fun, interaction and motivation. Improv games are the perfect fit for the first day of school. Can't get enough? Here are more team building games, classroom energizer games, and fun digital activities for the first day of school. Have fun!