Learning by telling stories - 7 amazing storytelling tools for teachers and students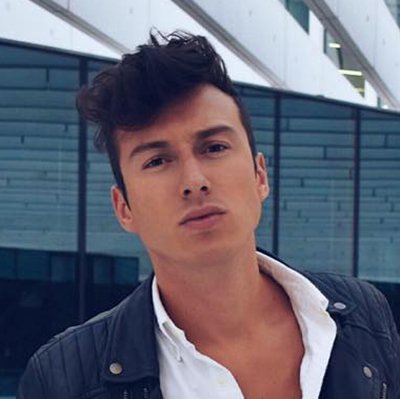 Ruben Knapen —
What is digital storytelling?
Digital storytelling, the use of something digital while telling a story. Stories that make use of photographs, videos, animation, sound, music and text. Storytelling is the art of producing an existing story, or rather to master the art of creating. Creating stories, creating moments, creating feelings.
Storytelling teaches students the skills they are learning in language, art & design and computing, providing endless opportunities.
It gets students moving, exploring and interacting in the real world, both to create stories and deliver them. Digital storytelling offers huge opportunities as well as being something children find great fun and extremely engaging. So no reason not to give it a try, right?
Besides getting your kids more engaged and interested in learning, I'll give you two more opportunities digital storytelling has to offer. Then, we'll go through some of (in my modest opinion) the most user-friendly tools to create stories.
Imagine what you can accomplish as a teacher, when changing your learning material into stories with the following apps. Students will be drawn in by your words.
Advantages of digital storytelling for students
1. Confidence
Digital storytelling for students is a great way to build a child's confidence. Imagine yourself as a child, haunted by the idea you have to perform in public. Well, recording your performance on a mobile phone, playing it back with animation and effects for classmates and teachers can be a much less daunting starting point. Creating something on your own or in a group is equally a wonderful way to support self-esteem development as students discover they really can come up with, as they deliver their own stories.
2. Creativity
Being creative helps to build invaluable life skills, from problem solving to self-expression. It gives students the chance to explore their own personality. Story creation in any form is creative. It empowers the imagination, and digital storytelling opens up a range of additional creative avenues.
"Imagination is everything. It is the preview of life's coming attractions." - Albert Einstein
7 Examples of storytelling tools
Storytelling apps are aplenty. The landscape of educational tools is already vast, but I'll show you that there are storytelling apps aplenty as well: storytelling for teachers, storytelling for students, you name it. Every app has it's own functionalities an can be used in both directions.

This is a free storytelling application developed by Mombo Labs, which lets you create photo and video stories with an emphasis on design. - the next web.
Steller focuses on telling a story through pictures and text. The simple, yet structured layout options allow even a beginner to produce a professional standard of work.
By creating a story on Steller, the reader gets more engaged into what the message truly is. People have the opportunity to create an experience that will stick in people's minds. It gives the chance to produce memories. Go out! Experience Steller and start telling your stories!

Adobe Spark Page is a free online web page builder. No coding or design skills needed. Create your own beautiful web story using videos, pictures and text. The templates and layout options available are very modern, and are designed to present your work in an elegant and engaging way, focusing on visual content.
The combination of its ease of use, ingenious functionality, and truly professional results give it the potential to aid far more people than Photoshop ever will (really!). On top of having the maturity of a decade-old product, Adobe Spark is completely free.

This company started in 2011, and has the goal of bringing its educational creative toolbox to a broader global audience of students and educators.
WeVideo wants to make video editing available for everyone. They make it possible for friends, families, teachers, students and businesses small and large to create incredible videos that inspire and above all motivate. "WeVideo has deep roots in education and believes that creativity is driven by what is inside the hearts and minds of people, not by complicated technology".

Popplet, an iPad and web app, is a tool to capture and organize your ideas. Students can for example use Popplet for learning. Used as a mind-map, it helps students think and learn visually. Students can capture facts, thoughts, and images to structure their stories.

This is an application that gives you the opportunity to create your own lip-synced cartoons, and share them on social, mail or just save them replay whenever you want. It's a fun way to work with young children to tell a story. You can even ask the children to make a little story themselves, and show it back to them after a while. The app will motivate them to think more creatively.

Storybird not only gives you the simple tools to create books in minutes, the application lets you discover an endless library of free books, picture books and poetry as well. Storybird lets anyone make visual stories in seconds. The site mentions that they are a storytelling community, rather than an application. For them, it's more about creating a creative world where anyone can tell their stories, as crazy as they get.

Book Creator is an open ended book creation app that unleashes creativity. Create your own teaching resources, or have your students take the reins. Combine text, images, audio and video to create: Interactive stories, digital portfolios, research journals, poetry books, science reports, instruction manuals, 'About me' book, comic adventures, …
This will be the start of your story to tell
I hope you guys loved reading more about digital storytelling and its tools. I hope this motivates you to start telling your digital story from now on, and start using it in the classroom. Inspire others, and explore your own creativity while doing it!